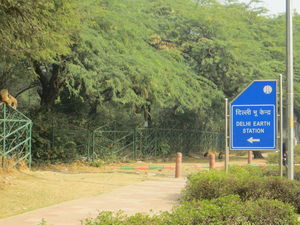 Best time to visit
11:00 AM – 8:00 PM
Things to do
Shop and eat
Rank
263 out of 370 attractions in New Delhi
Malcha Mahal
A lane in the New Delhi area with a few houses and mostly famous restaurants and cafes is collectively known as the Malcha Marg Market. There are also several pubs, lounges and Bars in this area which is known as the Vasant Kunj Enclave.
Places to stay near
Malcha Mahal
Reviews of
Malcha Mahal
•
2
Located within thick forest, the entry to this palace has a signboard saying:
Delhi Earth Station, i am sure very few people knows abt it. Its a place where ISRO satellites are located.Also the Malcha Mahal.Lot of stories around the mahal. still also prince and princess stays and they live in isolation.
Attractions near
Malcha Mahal