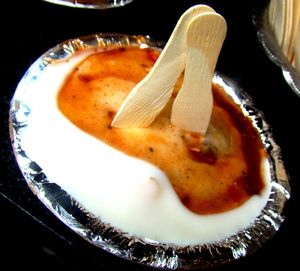 Best time to visit
1:00 PM – 7:00 PM
Open hours
11:00 AM – 9:00 PM
Things to do
Eat More details: The nearest metro station is the chandni Chowk.
Natraj Dahi Bhalle Wala
Selling Dahi Bhalle and aloo tikki, this shop has been in existence since the year 1940. It is one of the oldest and best shops in town and they have been successfully maintaining the food quality since the very beginning. The place is very small and though they have a partial sitting arrangement people prefer standing outside and having the food in the open air. Their food is exceptionally delicious and the side sauces are even better. The price is very cheap compared to the servings and this is a must when you are in Chandni Chowk.
Places to stay near
Natraj Dahi Bhalle Wala
Superior Double AC With Breakfast
Optimum Palm D'or @ New Delhi Railway station
goStops Delhi (Stops Hostel Delhi)
bloomrooms @ New Delhi Railway Station
Reviews of
Natraj Dahi Bhalle Wala
•
1
This place is famous for its dahi bhalla and aloo tikki. The area usually stay crowded. If you are in Chandani Chowk area and you are a big foodie, then you must try their dahi bhallas.
Attractions near
Natraj Dahi Bhalle Wala