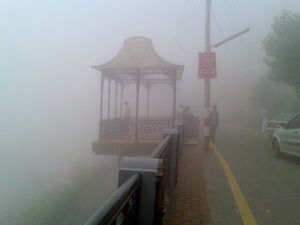 Things to do
City walk, Shopping
The Mall Road
The Mall Road is famous area in Mussoorie, famous for city walk and shopping.
Places to stay near
The Mall Road
Pearl Premium Luxury Homes
Hotel Pitrashish Premium & Grand
Yuvraj Deluxe - New Delhi Railway station
Hotel Sonu Dx @ New Delhi Station
Private room with garden view
Reviews of
The Mall Road
•
1
Personally I would prefer the Shimla or Nainital Mall Road any day over this crowded road. I guess I'm being harsh but really can't help it. My idea of a perfect hill station is a peaceful solitary getaway from your normal life and Mussoorie is the exact opposite of that. Its all so cluttered and full of shops and tourists. There is an awesome omlet shop on the main road. Ask anyone there and they would direct u to it. There are some stretches which are relatively less crowded and offer magnificent views of the Doon valley. And no matter how crowded it is, its hard to complain when you're walking in clouds. That's the best part i guess. The weather in Mussoorie is almost always perfect and a walk down this winding road always lights you up. And it gets even better when it snows.
Attractions near
The Mall Road