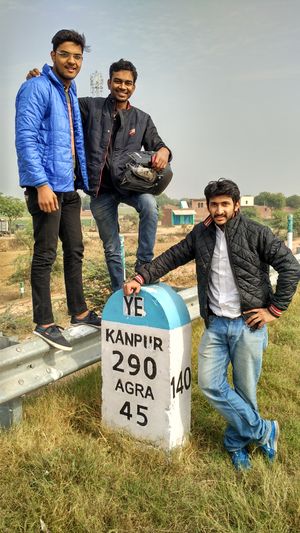 Things to do
road networks
Yamuna Expressway
This is India's longest 6- lane controlled accessway. This expressway connects Agra with Greater Noida and the main purpose was to decrease the travel time between these two places and also reduce the traffic congestion that usually used to occur on this way. The plan of this expressway was first proposed by Mayawati and was widely accepted when she was the Chief Minister of Uttar Pradesh. The project was later completed during the rule of Akhilesh Yadav as the Chief Minister. This is an extremely urban experessway with SOS Booths and CCTV Camera at a distance of every 5 kilomteres.
Places to stay near
Yamuna Expressway
Pali Residency Bread n Breakfast
A nice, cosy place to stay in Noida
Well-lit Double Room Sec.14 Noida
Reviews of
Yamuna Expressway
•
1
If you know the secret to Action Movies,Add this Highway to your Adventure list.
Attractions near
Yamuna Expressway