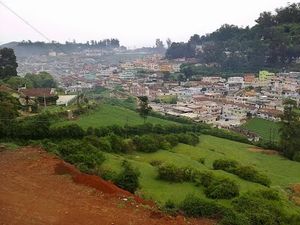 Best time to visit
Round the year
Open hours
Specific to the restaurants and hotels here.
Things to do
Try the ice cream flavours at the Glanton's ice cream parlour.
Budget
Depends on where you stay and eat.
Coonoor Road
The Queen of the Hills is famous for the road called Coonoor that has a number of tourist-friendly hotels and restaurants. Fortune Retreats is located at Belmont Terrace and is spread over 20 acres. The place offers the best of what Ooty has and is famous with tourists. Hill View Resort offers a calm getaway and a great view of the tea gardens, mountains and lush forests. The Paradise is a restaurant at the Hotel Glanton Manor that serves Pan-Indian cuisine with its locally sourced produce. It's ice cream parlour is famous among the locals and tourists.
Places to stay near
Coonoor Road
Reviews of
Coonoor Road
•
1
Coonor and Ooty are 02 towns some 20 kms apart. Coonoor is the land of beautiful Tea Gardens and spices and natural oils. Ooty is a town of lakes and also a must visit is the Chocolate Museum. Travellers should also take a ride on the Toy Train running between Coonoor & Ooty, the journey is very scenic.
Attractions near
Coonoor Road