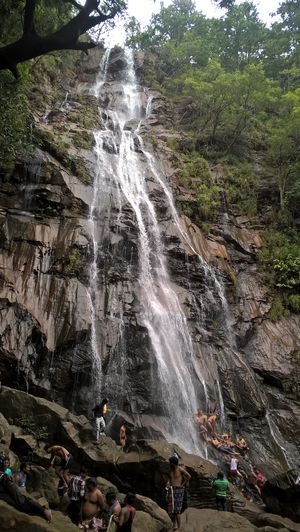 Rank
2 out of 31 attractions in Pachmarhi
Bee Falls
Bee Fall Road is about 2kms from Dhoopgarh and offeres a scenic view.
Places to stay near
Bee Falls
V Resorts Hotel Pachmarhi
Reviews of
Bee Falls
•
1
Rooms allotted well in advance and with the lunch ready as well, I got refuelled for the remainder part of the day pretty soon. The organisers of the Tour had planned a trip to Bee Fall, a tourist spot made famous by the Liril ad shot here decades ago. While a handful of riders decided to rest for the day, the majority were up and eager to trek. Our bus which trailed us with our luggage since yesterday was used to drop us some point near the fall, after which we trekked almost 3 kms to the fall.
Attractions near
Bee Falls