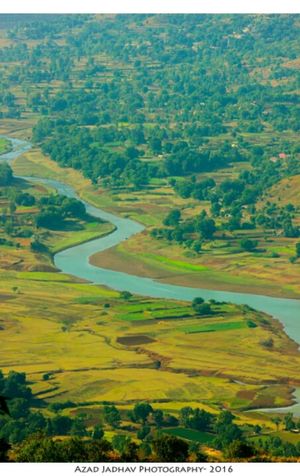 Things to do
trekking, photography, nature trails, tours
Rank
9 out of 13 attractions in Panchgani
Sherbag Panchgani
This is a beautiful hill station and derives its name from the five hills surrounding it. It is a nature lover's as well as a photographer's delight. You can walk along the thick green paths or climb the hills here from on top of which you can get the perfect views of River Krishna flowing down along valleys and steep slopes. Apart from this the Table land situated here is the second longest mountain plateau of Asia. Panchghani is also called as the "Mecca of Maharshtra". There are many large and small caves in this beautiful hill station out of which the most famous is the Devil's Kitchen. It is said that the Pandavas stayed here in Panchghani and used this cave as their kitchen at that time. Parsi Point is the windiest part of Panchghani and is a part of the road which leads to Mahabaleshwar. The other attractions here include Bhim Chula, Harrison's Valley, Sydney Point, Dhoom Dam, Lingmala Point and Raja[uri Caves.
Places to stay near
Sherbag Panchgani
Hotel Mount View Heritage
Shree Balaji Vishram Gruha
Reviews of
Sherbag Panchgani
•
1
A beautiful hill station resplendent with amazing natural beauty and picturesque locations,Panchgani is located in the state of Maharashtra. The literal meaning of Panchgani signifies five hills thus making it a spectacular scenic place and its loveliness multiplies with the backdrop of mountains at one side and coastal plains on the other. The view point is the major attraction which is calm and quiet with impeccable cleanliness and remains swarmed with tourists round the year. Mount Malcolm, Mahabaleshwar Temple, Panchganga Mandir, Wilson Point, Sydney Point, Table Land, Venna Lake, Lingmala Falls, Dhom Dam and Bombay Point are other prominent attractions of the city.
Attractions near
Sherbag Panchgani