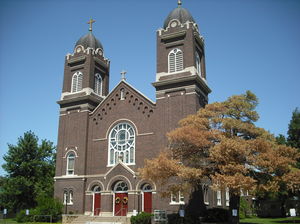 Best time to visit
8:00 AM - 4:00 PM
Open hours
6:30 AM - 6:00 PM
Sacred Heart Church
This is a church which is situated on the southern boulevard of Pondicherry and is a very old one. This was definitely built by the French colonials in the Gothic style of architecture. The maintenance of this building is worth admiring because till date when we stand in front of the church it seems to be built just a few months back. The red colour of the church makes it look very bright and it also can be seen from quite a distance. The Belgium glass detailing inside the church makes it look even more beautiful. The cleanliness over here is remarkable and the beautiful Sunday Masses are worth admiring.
Places to stay near
Sacred Heart Church
NEW House of Blue Mangoes
Exotic cabin surtounded by greenery
Cosy room in the White Town
Reviews of
Sacred Heart Church
•
2
It was a gothic church, One of the oldest in Pondicherry. As it was Christmas the church was decorated, had nice architecture and was well maintained. Close to the Rock Beach as well.
Known for its grand neo-Gothic-style façade, the Sacred Heart Church has vaulted arches and stained glass panels, depicting scenes from Christ's life (Subbayah Saai Botanical Gardens). Immaculate Conception Cathedral with its half-moon arches, ornate columns and chandeliers is full of old-world charm.
Attractions near
Sacred Heart Church