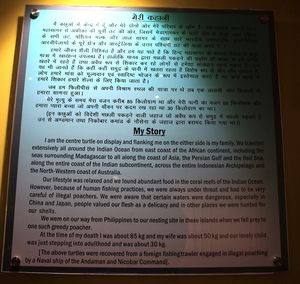 Best time to visit
11:00 AM - 3:00 PM
Open hours
Tuesday- Sunday- 9:00 AM - 1:00 PM and 2:00 PM - 5:00 PM
Budget
Adults- INR 20, Children- INR 10, Still Camera- INR 20, Video Camera- INR 50
Best Months
September - May
Traveller Types
Families, Couples
Rank
7 out of 36 attractions in Port Blair
Samudrika Marine Museum
Another wonderful museum run by the Indian Navy, this is themed on the seas and life around it. They have various sections in this museum for a particular subject. There are divisions for exhibiting marine life, tribal life, lifestyle, culture, occupations. There is a separate gallery dedicated to the naval forces and there is a small aquarium too.
Places to stay near
Samudrika Marine Museum
Reviews of
Samudrika Marine Museum
•
3
The Samudrika Naval Marine Museum is small and good. It houses all sorts of precious pearls, corals, shells etc.
We first headed to Samudrika Marine Museum which was on Haddo Road. A must visit, especially to the students, and all those who are interested to know the about the variety of species of fishes and corals in and around these Islands. We spend an hour here looking at all the exhibits on display. It was a good place to know about the marine life of the region. A trip should not merely be entertaining, but it should also be educative.
Attractions near
Samudrika Marine Museum