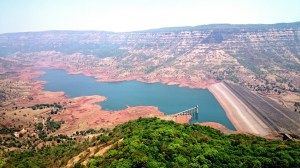 Things to do
Holiday resort
Terra Camp Resort
Situated on the Bhilar- Akhighani Road, this is a camping site with a difference. This is a camping resort for people who are looking for a slightly different experience at low costs. They have beautifully organized tents where you are supposed to stay and these tents have everything from beds to cupboards and washrooms. Now this is actually called camping with a luxurious touch. They also serve you food which is very Indian and very traditional too. This perfectly suits you during the bonfire experiences you have here during the night time. you can make new friends during this camping experience and have fun together.
Places to stay near
Terra Camp Resort
Exotic Home Stay, Panchgani
Reviews •
1
We had booked the farmhouse only for 1 night, and for the next day we had booked a tent at Terra Camp. We started our journey to Terra Camp from Shivsagar Farmhouse at around 9:30 AM. The roads were small with a very picturesque view of the Ghats so we kept driving for around an hour when we got a feeling of being lost. We reached a lovely spot where it was a small road, just enough to for one car to pass with valleys on both sides. Finally we thought of turning back only to realise we had one turn pretty early in our journey. Thanks to absence of signboards. Soon we got onto the right track and reached Terra Camp. It is speciality lodging site where-in you get to stay in tents. We spent entire time exploring the areas around the camp and relaxing. I would have loved to spend couple of days at Terra Camp rather than visiting the points at Mahableshwar. It has a lot to offer in form of treks and other activities. It's a different experience altogether. Next day early morning (6:00 AM) we started for Pune, capturing the beautiful sunrise on way back.
Attractions near
Terra Camp Resort