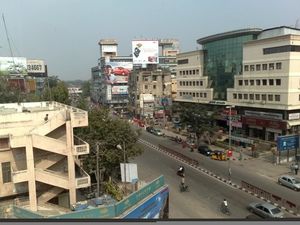 Best time to visit
2:00 AM - 9:00 PM
Open hours
11:30 AM - 11:00 PM
Rank
14 out of 17 attractions in Secunderabad
Paradise Shopping Centre
A part of the South India Shopping Mall, this is a restaurant which is famous for its Hyderabadi Biryani and kebabs. Paradise has now become like a brand name and people refre it to Paradise biryani rather than biryani from Paradise Restaurant. The quality and quantity are both more than awesome and the taste of the juicy kebabs are simply to die for. It is a little down from the mark during the peak hours but then this happens when you have to manage such a huge place. Dine in and take away are both available.
Places to stay near
Paradise Shopping Centre
OYO 983 Hotel Surya Residency
OYO 795 Samudra Inn Hotel
OYO Premium Hyderabad Secretariat
OYO Rooms Hyderabad Secretariat
Reviews of
Paradise Shopping Centre
•
1
Veg r Non-Veg, this dish is a must have for everyone. The fragrance of every single herb dissipates in the flavors of well cooked rice and other ingredients. Just incase you want to experiment cooking this hyderabadi biryani in the comfort of your own home, special Biryani Masala is often available in such restaurants.
Attractions near
Paradise Shopping Centre