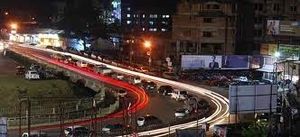 Things to do
Place to stay, eat
Cafe Shillong Bed and Breakfast
This is an exquisite B&B in the center point of Shillong-it feels like a home stay. The rooms are spotless and large (and loaded with FabIndia furniture)! They have complimentary wi-fi as well. Overall, this is one of the better places you'll discover in Shillong. The main drawback is that they don't have and supper, however you can arrange it from an eatery close by. Very well kept up agreeable and attractive bed & breakfast.... Moreover offers the kind of a home stay. The B&B offers four rooms. One suite room, two extravagance and one fancy. It is extremely well located and has simple access to the city's heart. perfect for a very getaway while being amidst the town. Cafe Shillong is always first on the priority list when it comes to a short trip in Shillong. The place has been designed to make you fell 100% comfortable and secured in the unknown place.
Places to stay near
Cafe Shillong Bed and Breakfast
The Shillong Hills Guest House
Cafe Shillong Bed & Breakfast
Reviews of
Cafe Shillong Bed and Breakfast
•
1
Check out Café Shillong, a bustling hangout of local revelers. Join the fun with live music, delicious steak, a cool drink and the electrifying atmosphere.
Attractions near
Cafe Shillong Bed and Breakfast