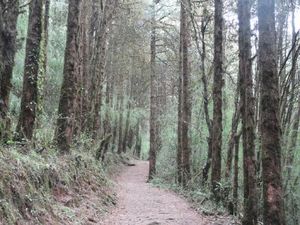 Things to do
Place to stay
Guras Kunj
Guras Kunj is well known place to stay in Sikkim.
Reviews of
Guras Kunj
•
2
The trek will take finally take you to the hill top where the trekker's hut named Guras Kunj is located. As you move through the forest, you will see the rhododendron trees blooming with flowers of various colours – white, pink and red peeping amidst the luscious greenery. If you are lucky enough, then you can also view the blue rhododendron. The blue one is considered a rare species at Sikkim. The vibrant colours made the place look heavenly.
Barsey is a beautiful place in West Sikkim mainly famous for it's Rhododendron Sanctuary. The place turns in to a riot of colors in the months of March April when the Rhododendrons are in full bloom. This place also provides great views of the Kanchenjunga range and is a nature lover's paradise.
Attractions near
Guras Kunj