Dudhsagar Waterfalls
So the very next day after Paloleum beach, we decided to head for Dudhsagar falls. There's one Jeep safari which takes you to falls and if you want to trek, it's almost 8-10 km which starts from Castle Rock Railway station.
Also, we were asked to leave by 7am since online bookings were not working and there would be a long long Queue for manual Jeep Safari tickets. However, since we were 3 women we started at 8:15 AM 😂😝.
We reached by 10:30 AM and it took us almost 1.5 hrs to get tickets (It costs 500 per person for tickets). And please remember if you are opting for manual tickets that they won't provide you Jeep unless there are 7 members. So in case you are more or less than group of 7, ask people around in Queues. Your group will definitely get adjusted.
So We started by 12, and it was still 10 km to the Waterfalls from ticket point. It actually falls under Bhagwaan Mahavir Sanctuary and hence the roads are not cemented. Everything around is very natural and raw and hence you don't even get any mobile networks (Best thing bdw 😜). It takes almost half an hour to reach falls and you get just 2 hrs to stay there.
After 2 hrs, you get charged Rs. 200 as fine for every 15 mnts extra, so plan your time accordingly.
We started our journey to see the massive white colored waterfalls. It was kind of adventurous because we did river crossing sort of by holding onto the ropes. Since the falls had opened just that day, people actually were building bridges so we couldn't go through them.
The green trees around through which sun-light passed intermittently, the sounds of water gushing through our feet, the feel of that cold white water which tickles your feet but hits your brain, all that was beyond imagination, you can just experience it, can't explain it.
We bathed in that clean white water, got a close view of Waterfalls and then headed back for our Jeep. Also, the waters were so clear, we all felt that our skin tone had become a shade lighter without applying any cosmetic product 😂😂.
After staying in water, we were damn hungry, so we ate lip smacking bhel and sugarcane juice just outside that ticket booking counter. Also, if you prefer Veg/Jain food, you will easily get that in South Goa as compared to North Goa.
After that, we headed for Tambdi Surla temple. It's 17-19 km from Dudhsagar falls and I would definitely suggest that place. It's 800 years old and bit unexplored, serene and quite place. The road which leads to the temple is simply peace-giving, covered with lush green trees on both the sides and voices of birds chirping all around. Also, the temple gets closed around 5PM so plan your journey accordingly. It takes almost one hour to reach temple from the falls.
After worshipping the God we headed back to our Hotel and slept like babies. It was super fun and crazy day. The next day we decided to take Scooters on rent and head to Old Goa and Deewar Island.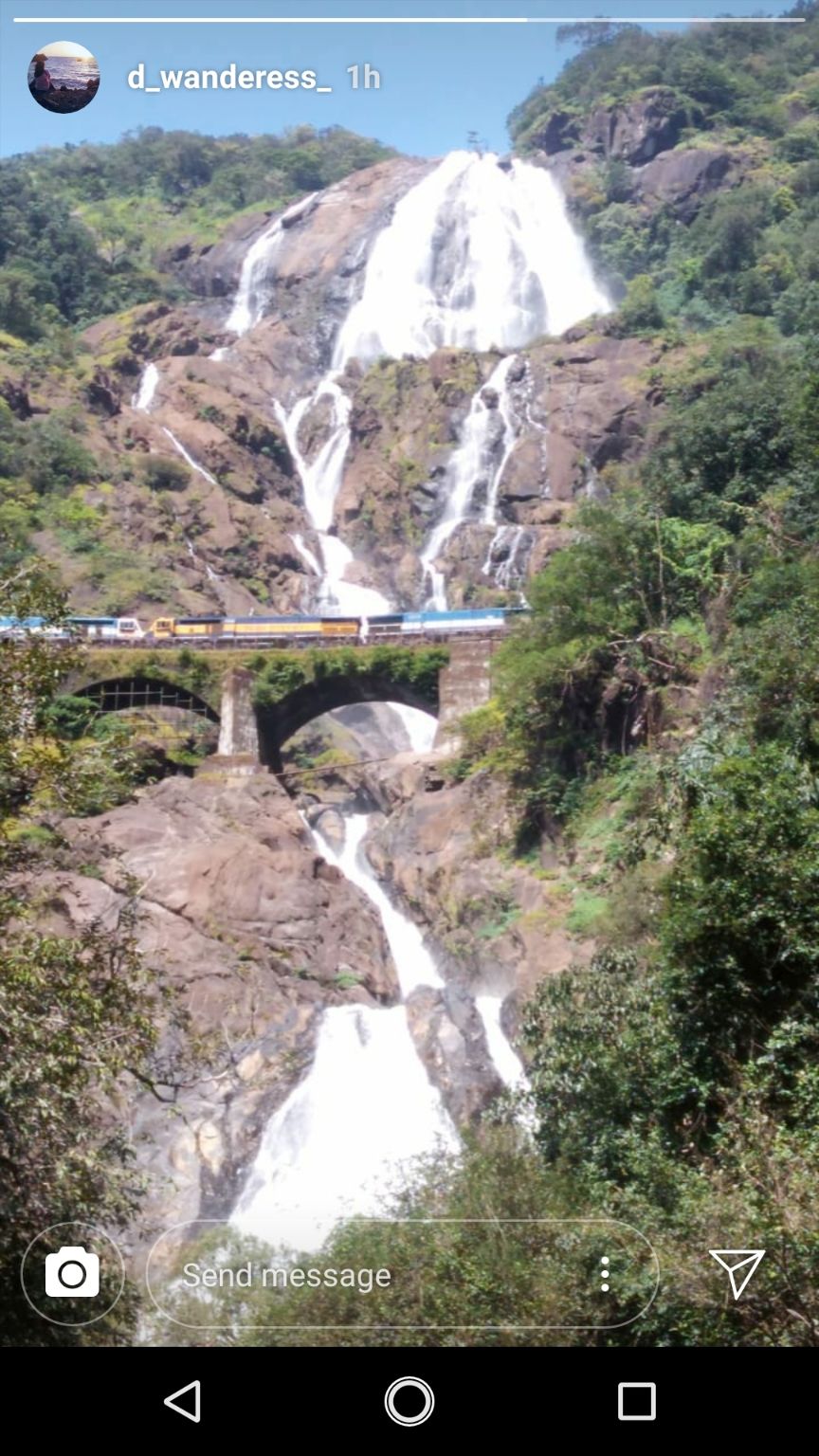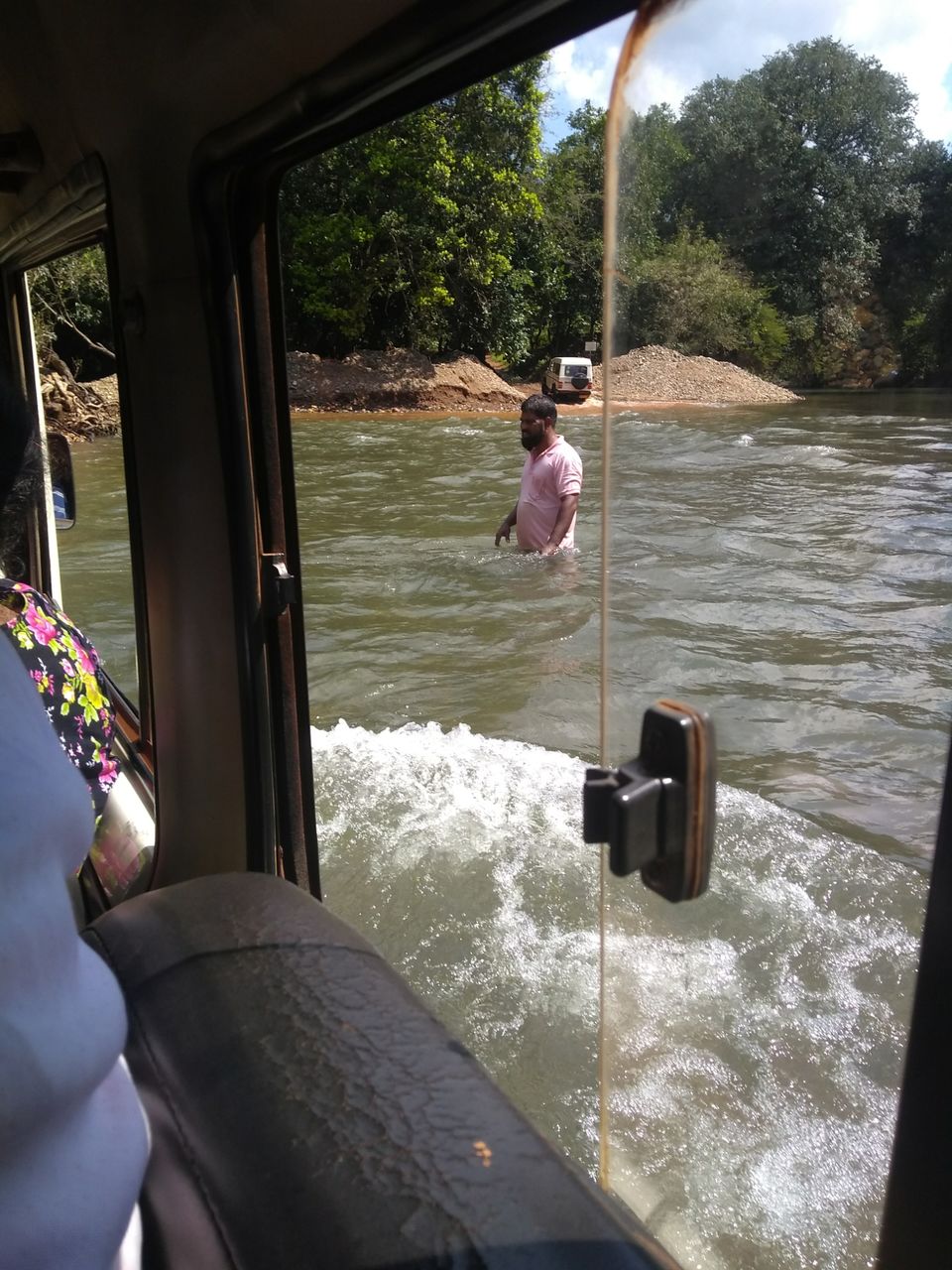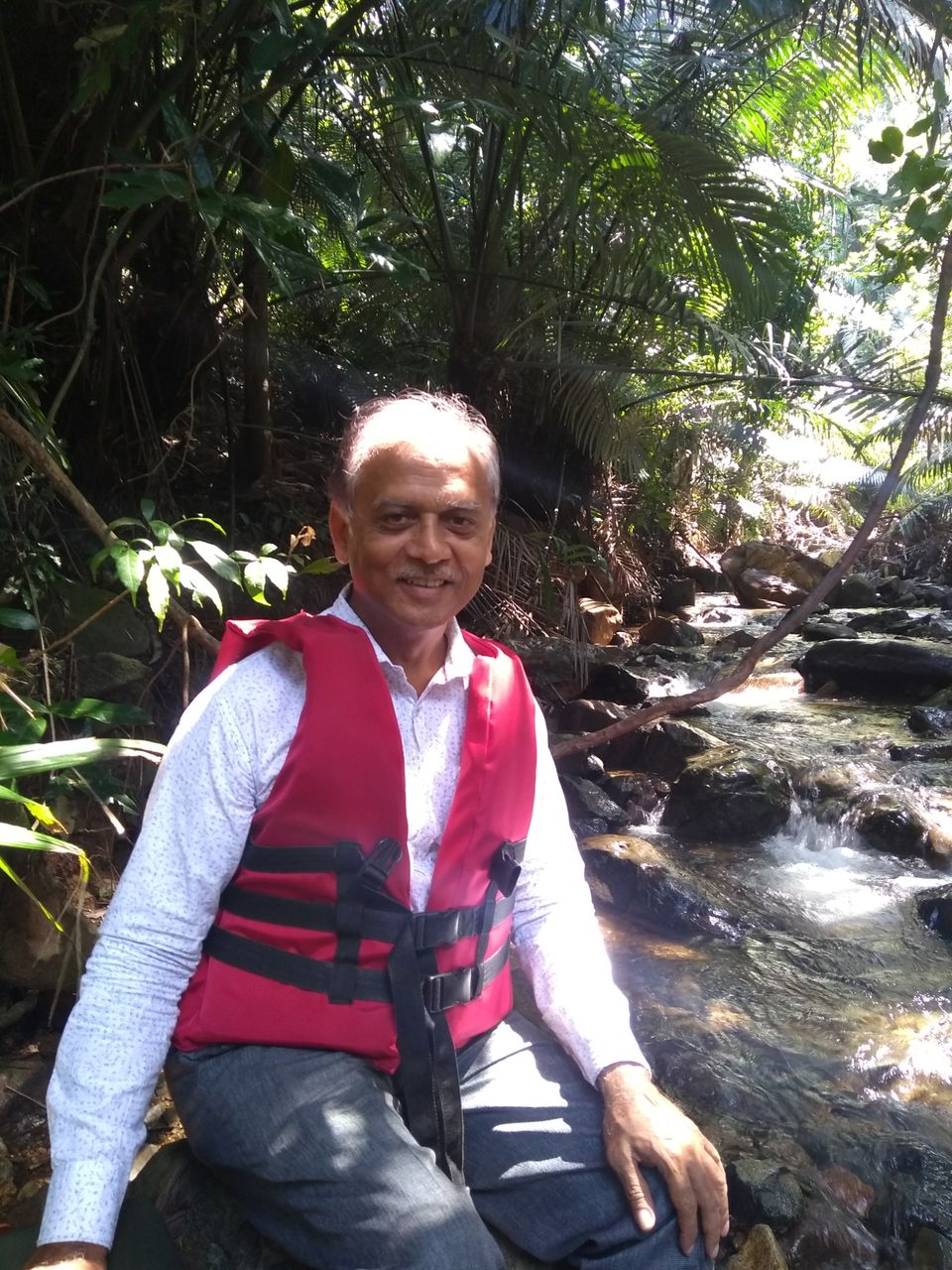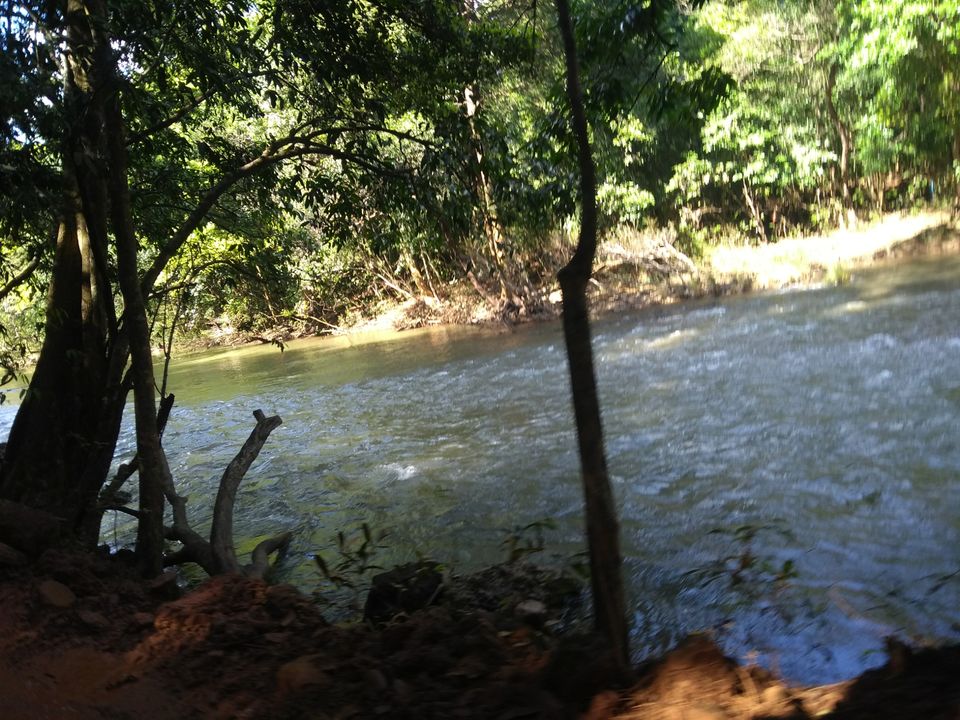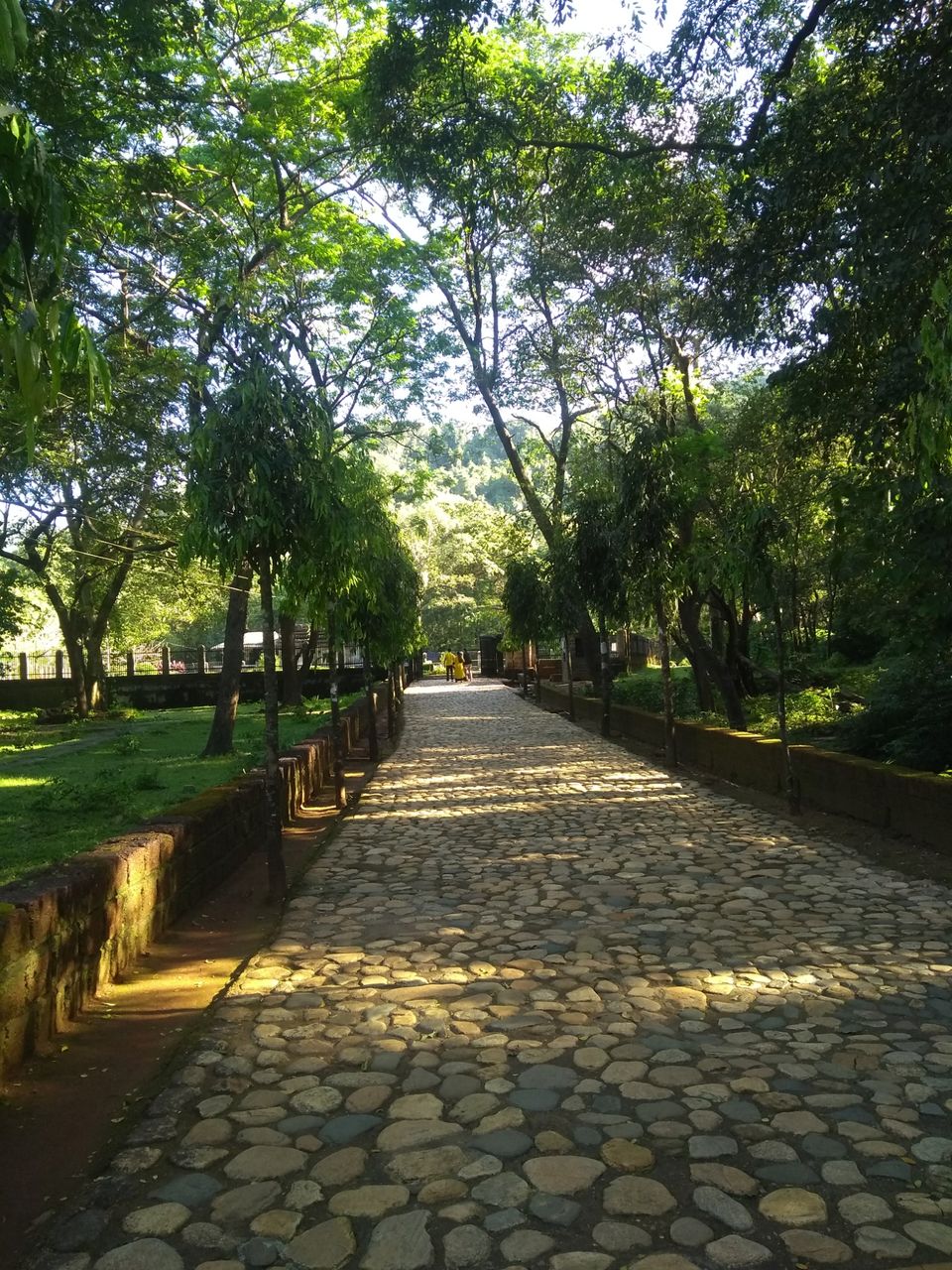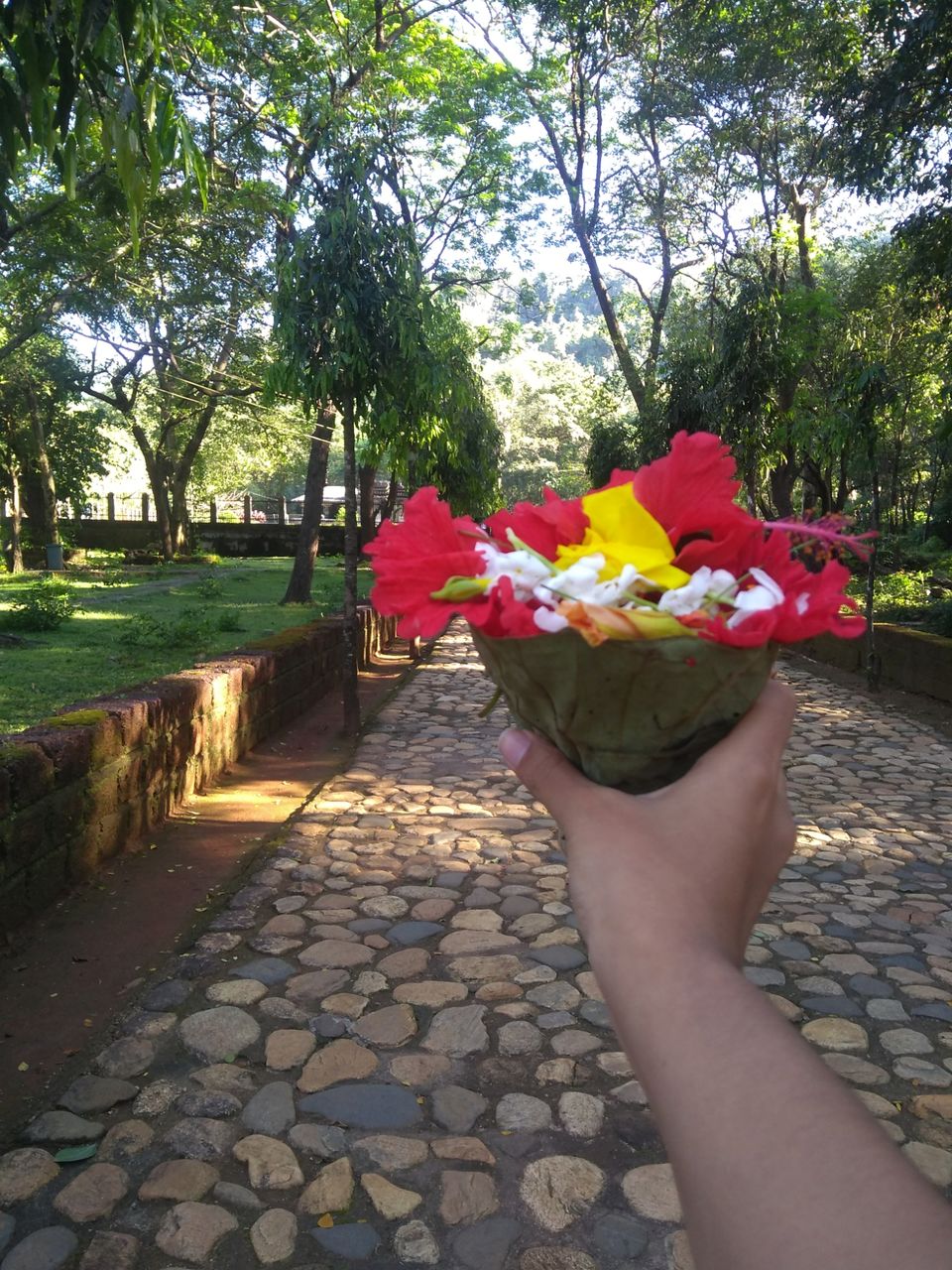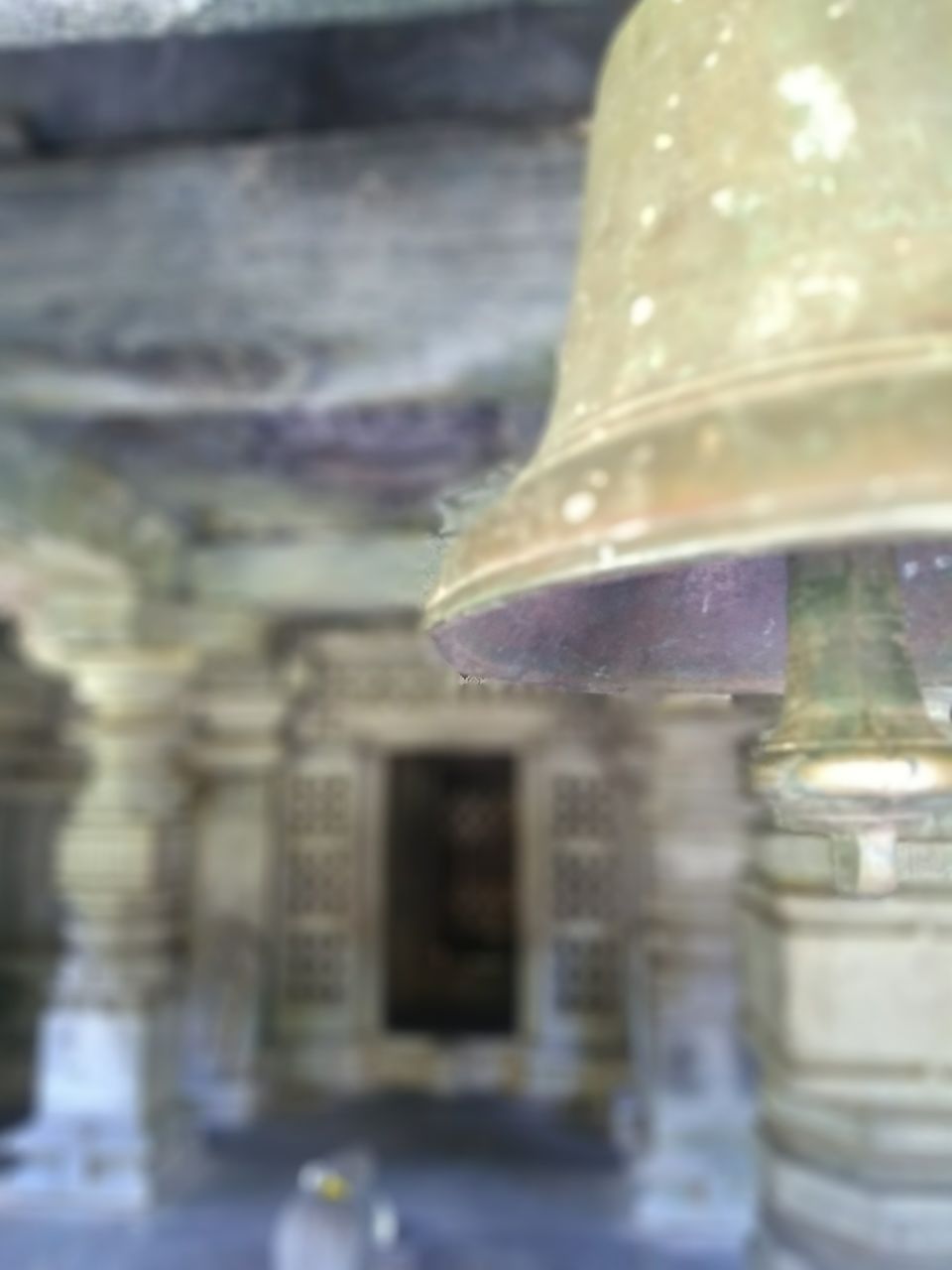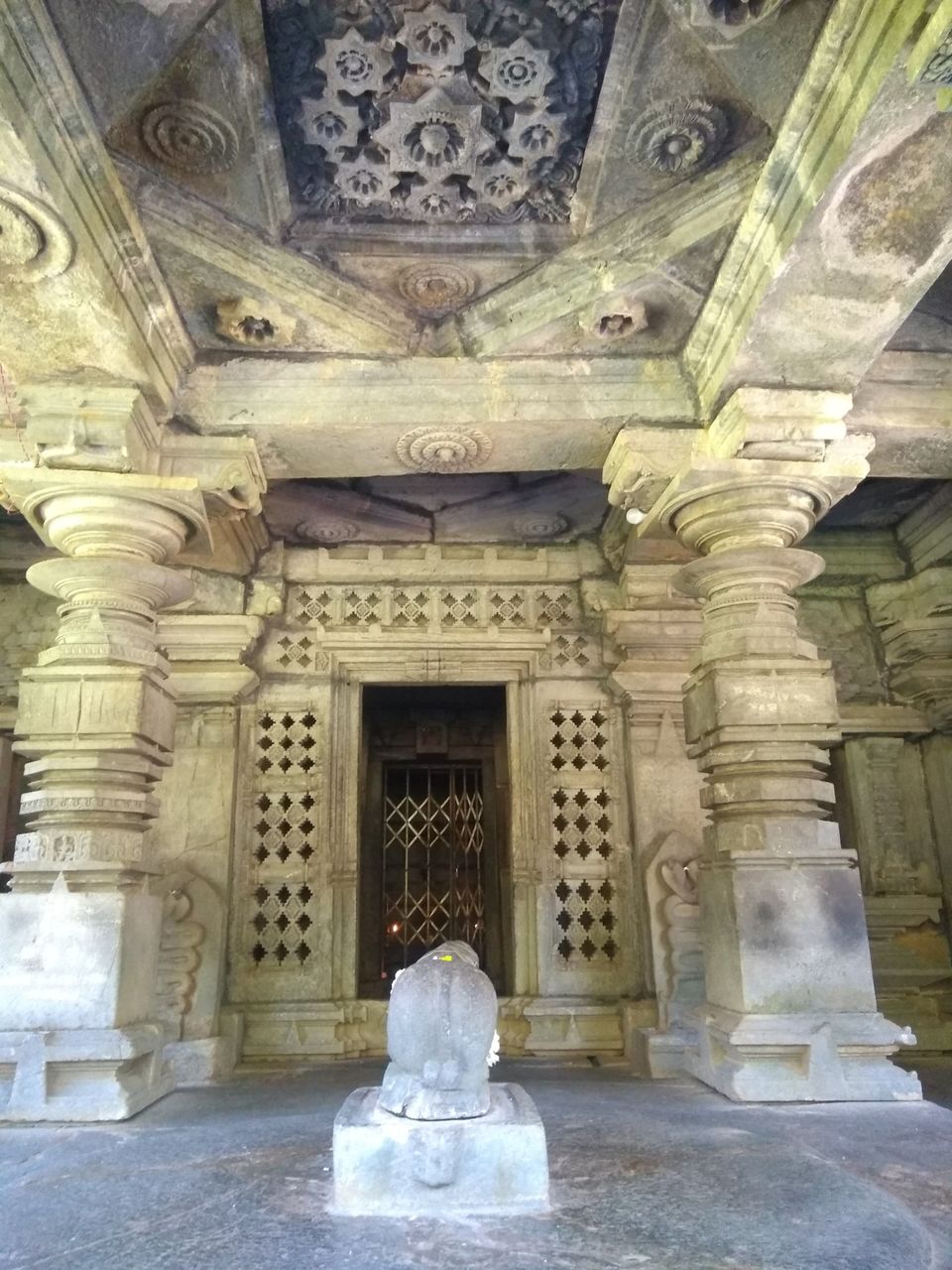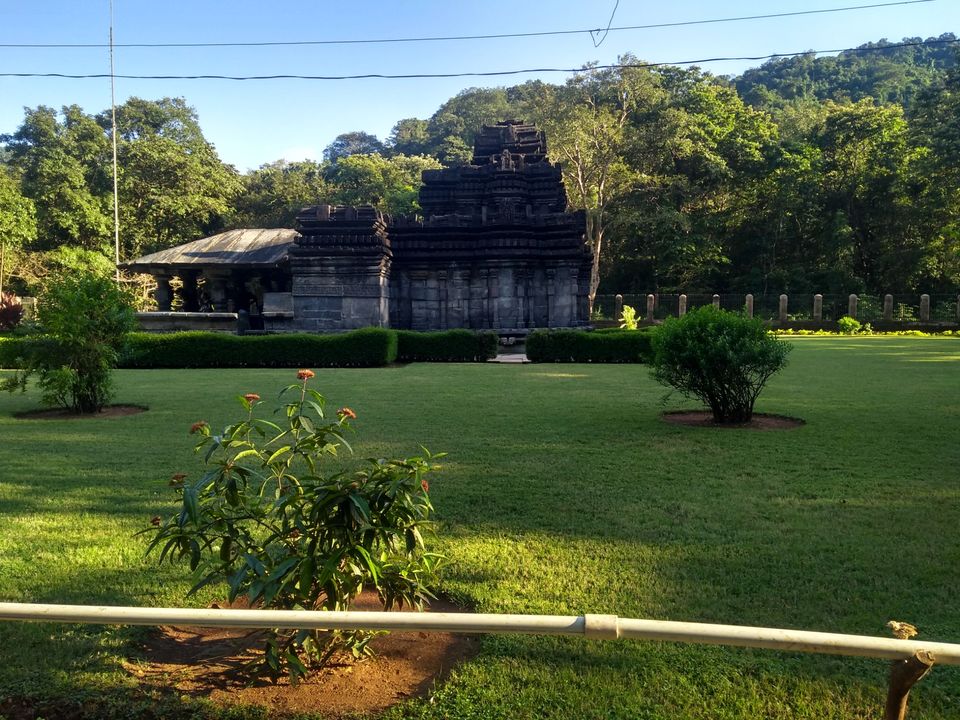 Old Goa
Since we had already taken the scooters on previous night (around 9 PM), we again decided to head for sun-rise, but this time at Trinity beach.
It was smaller than Benaulim but the magic was exactly the same. There were so many beautiful shells lying around, one can actually think the beach is made up of shells.
The sparse coconut trees here and there made sun rise look even more beautiful as the sun started to rise from, amongst and in between those trees.
After enjoying sun-rise, we took more than required time to actually start our journey to Old Goa. We also wanted to visit Deewar Island where some scenes from Dear Zindagi are shot.
We started around 11:30 which obviously was super duper late and on top of that our parents were with us who were too skeptical to trust our driving skills.
Guys, if you are planning to go from North to South Goa or vice-versa via bikes or scooters, please start as early as possible or go by Car. We first wanted to see 'Fontainhas' which are basically portugese structures and that was almost 45 km from our hotel.
Google maps were not working fine, we lost our way almost 3-4 times that too in scorching heat and had to get scoldings from my parents, especially my father who was my Scooter partner. It was all going very rough untill we finally reached fontainhas. The buildings, houses were so colorful, so pretty and yet so contradictory at the same time...we were completely lost in it's timeless beauty.
We then had our lunch, around 4:30 (Yes guys, it took us approx 4 hrs to reach 'Fontainhas' from our Hotel. And we soon headed for Deewar Island.
For going there, you need ferry service from Old Goa (2nd ferry Service point, the 1st point takes you to bird sanctuary). Also, there are absolutely no charges from going to Deewar Island via ferry, you can even load your bikes for free. But if you want to load a Car, you need to pay minimal charges.
We loaded our bikes and headed for Island. The place belonged to Farmers, it gave that vibe. On both sides of that narrow road, I could just see stretches and stretches of farm land. We went for Church uphill and returned to Old Goa again via Ferry services.
Also in case you don't understand the roads, ask locals. People usually were very helpful barring some.
We had driven 120km per scooter in single day. I had got swelling on my palms because of that. Just the Google map fiasco and one bad decision of taking scooter for such a long distance with your Parents (Unless your Parents are very enthusiastic about road trip on bikes) had made the last days in Goa somewhat miserable and whole lot tiring.
As soon as we reached hotel, we took our dinner and slept straightaway without even packing our bags even though we had to leave next day.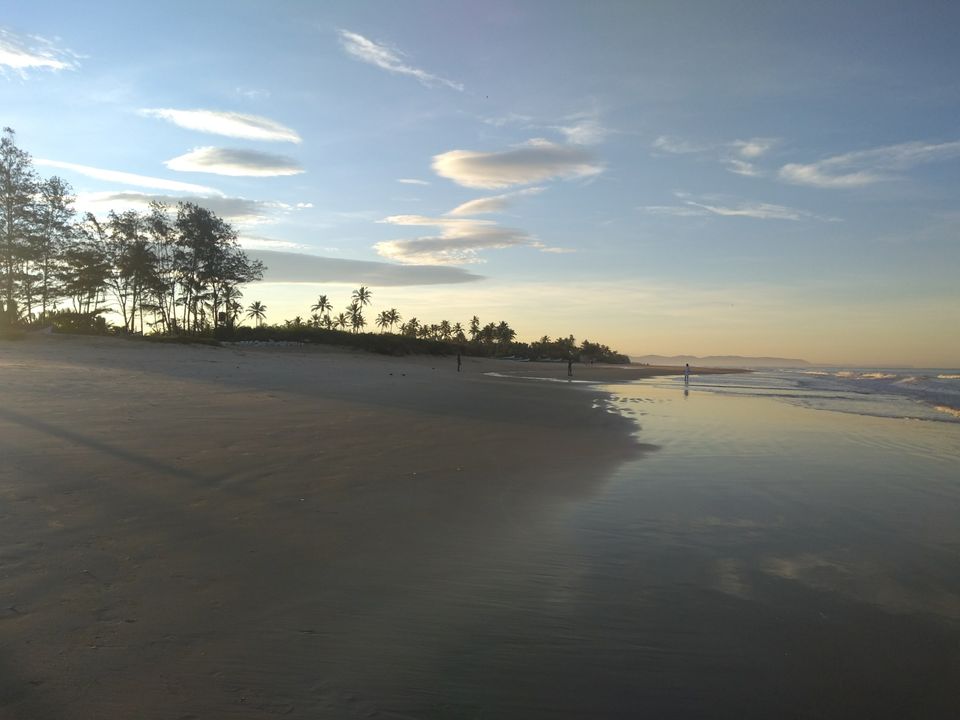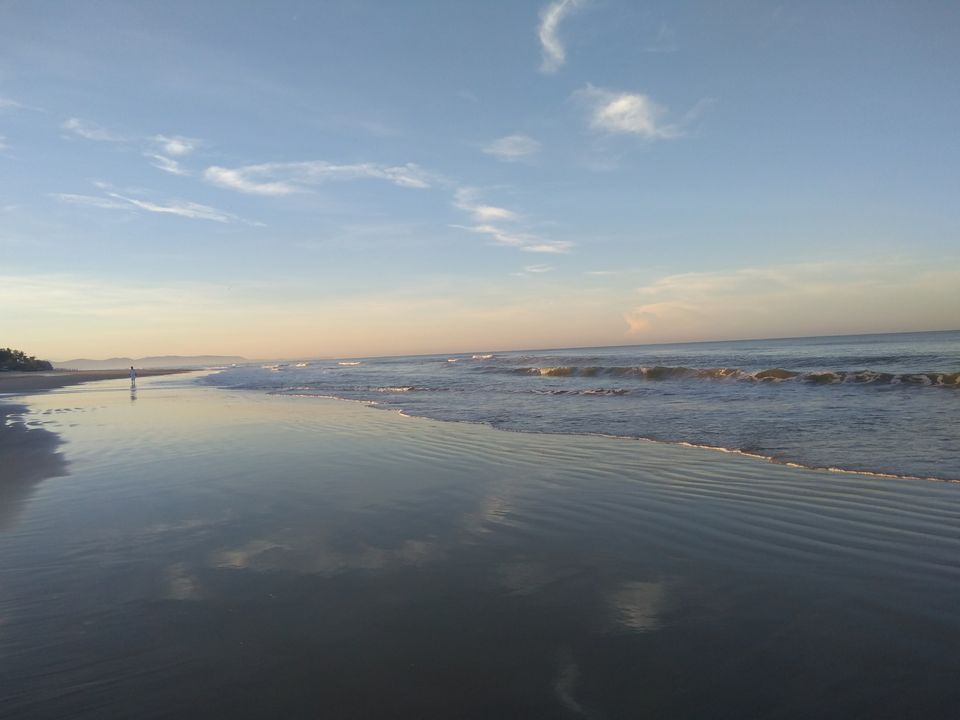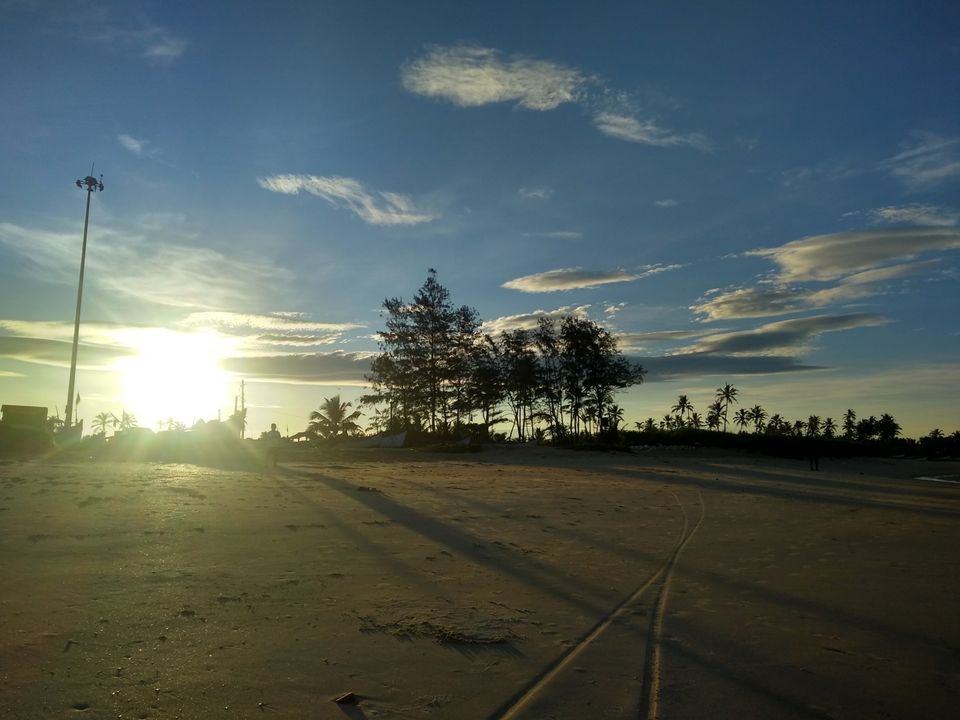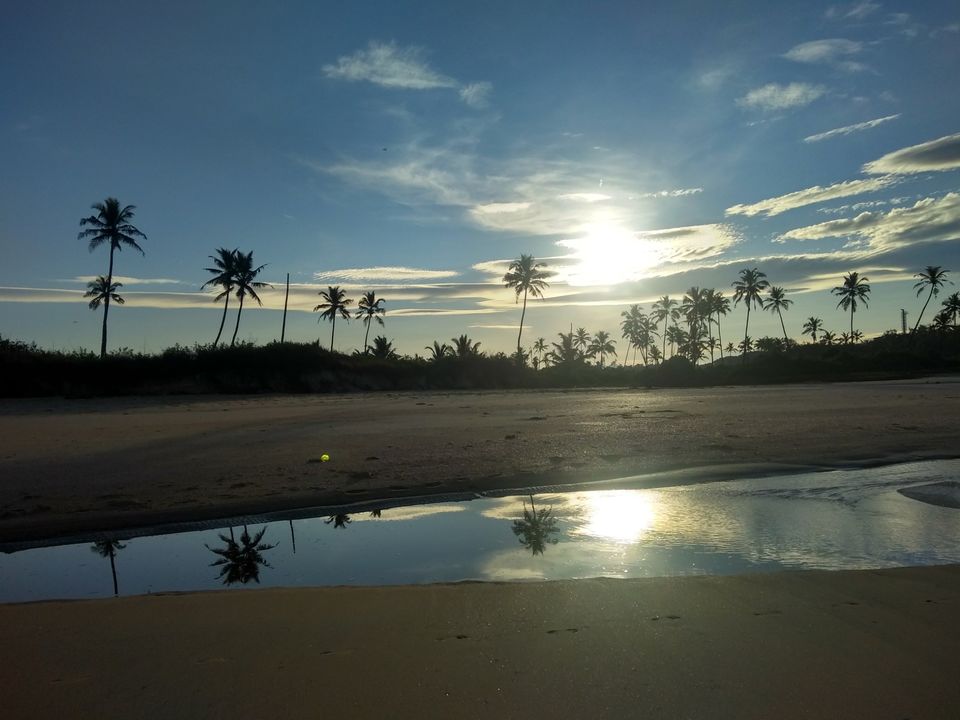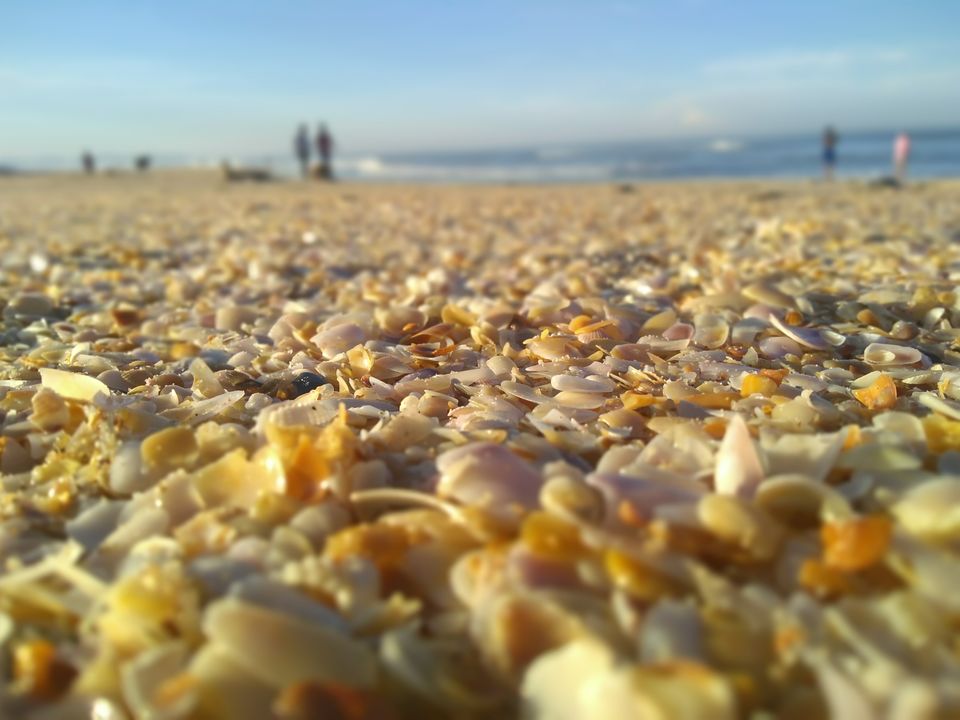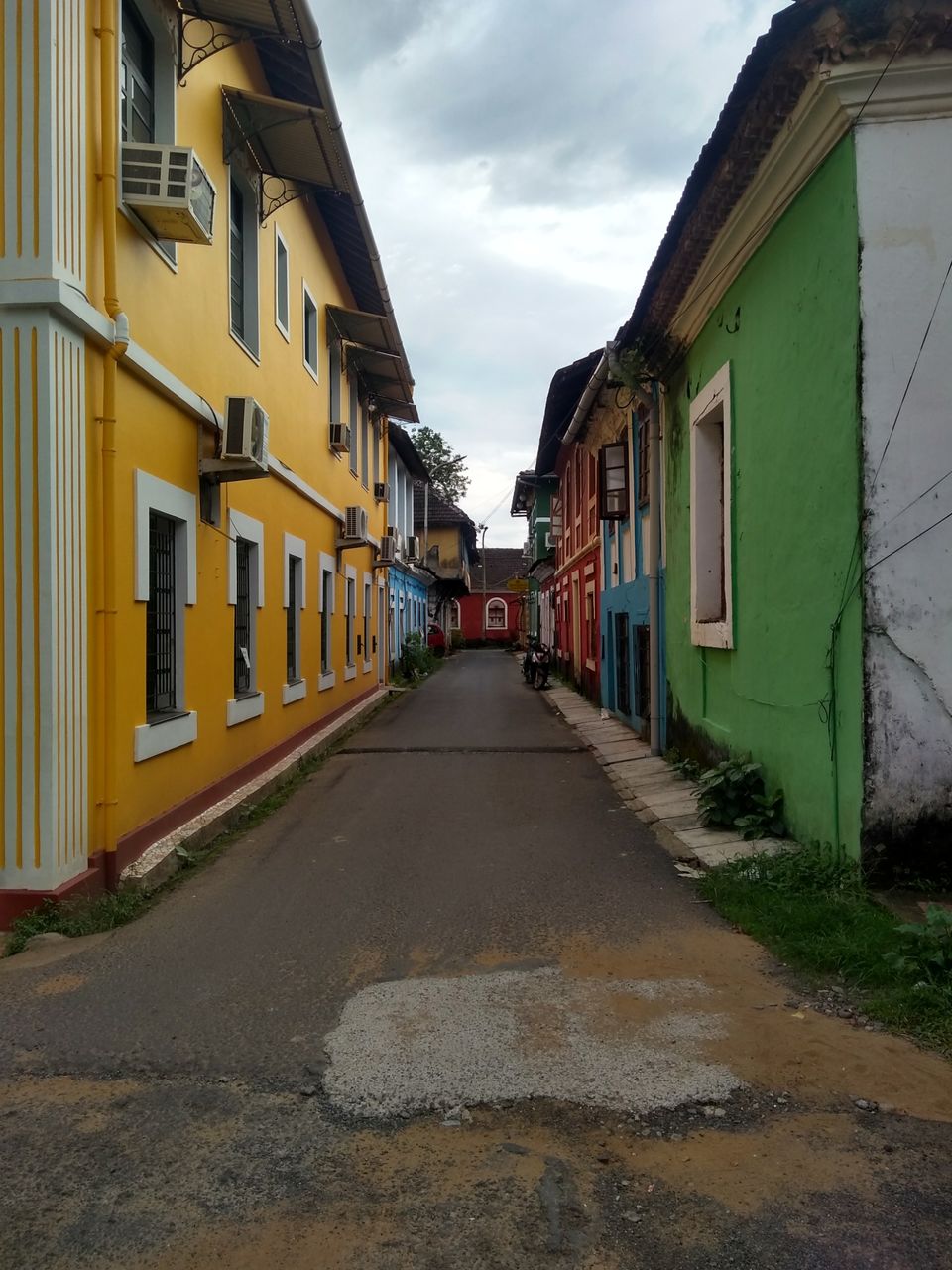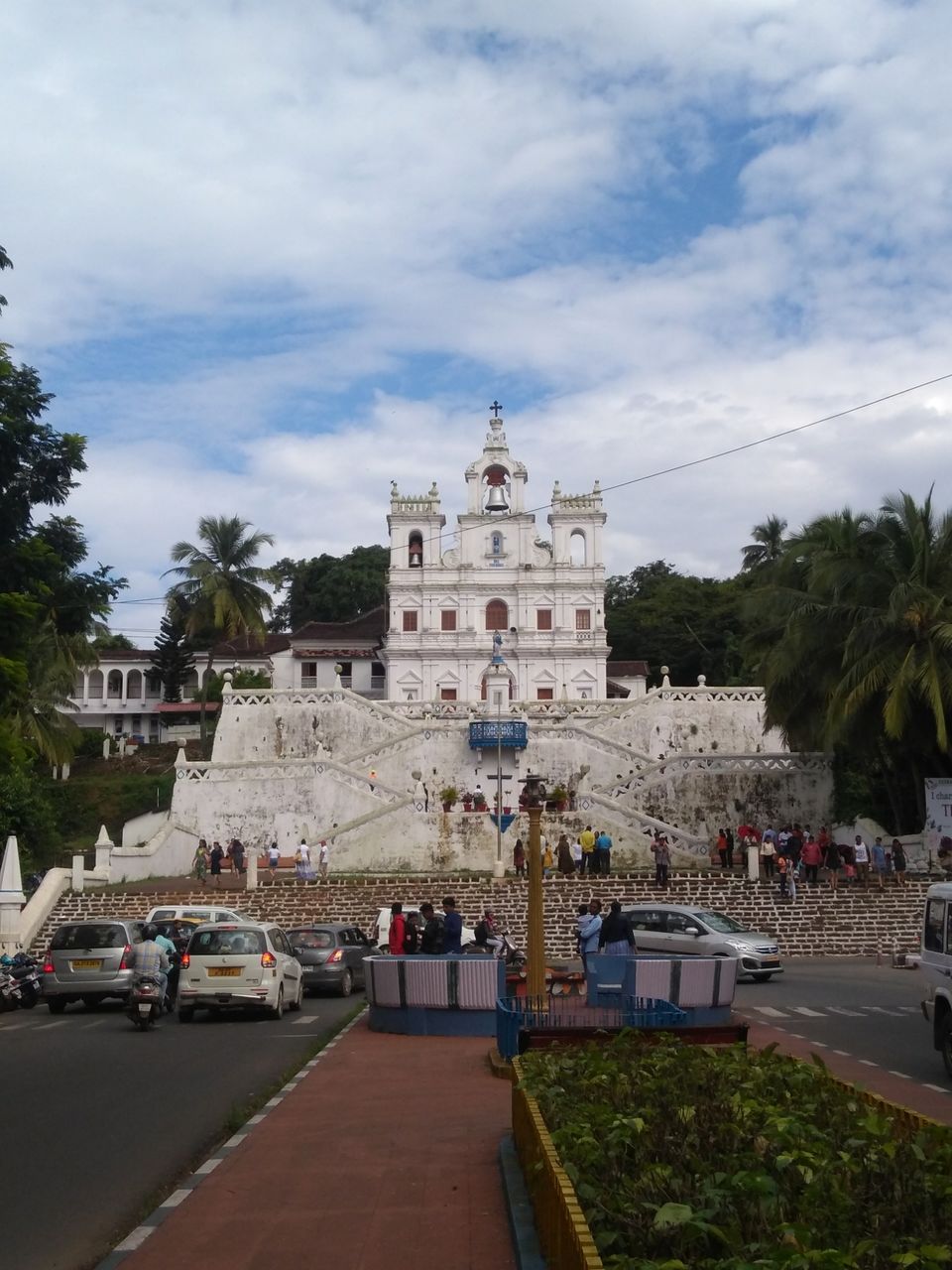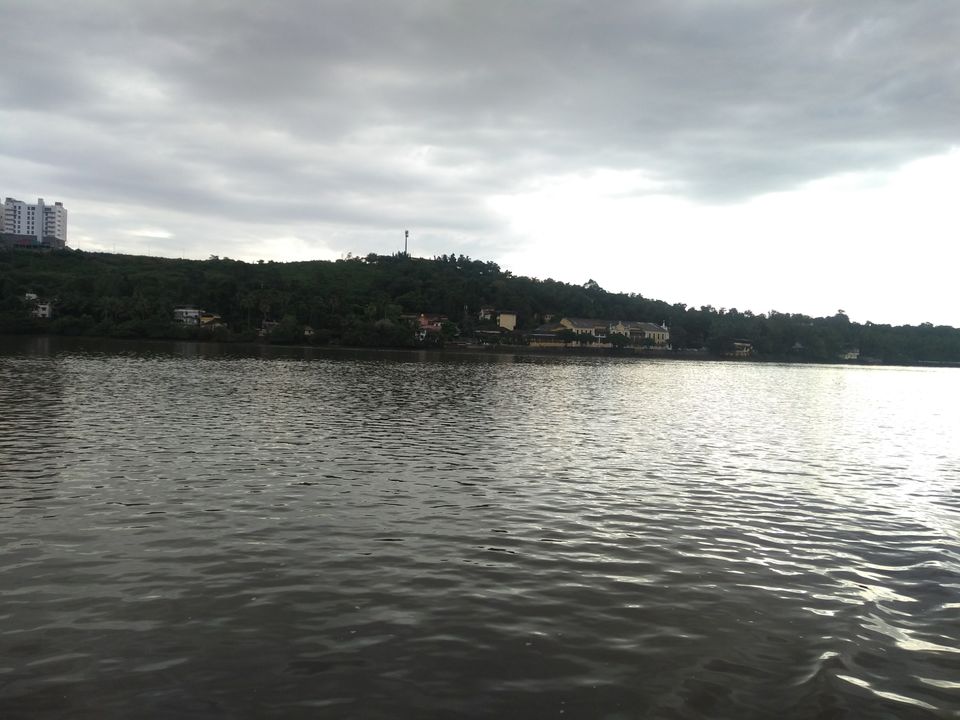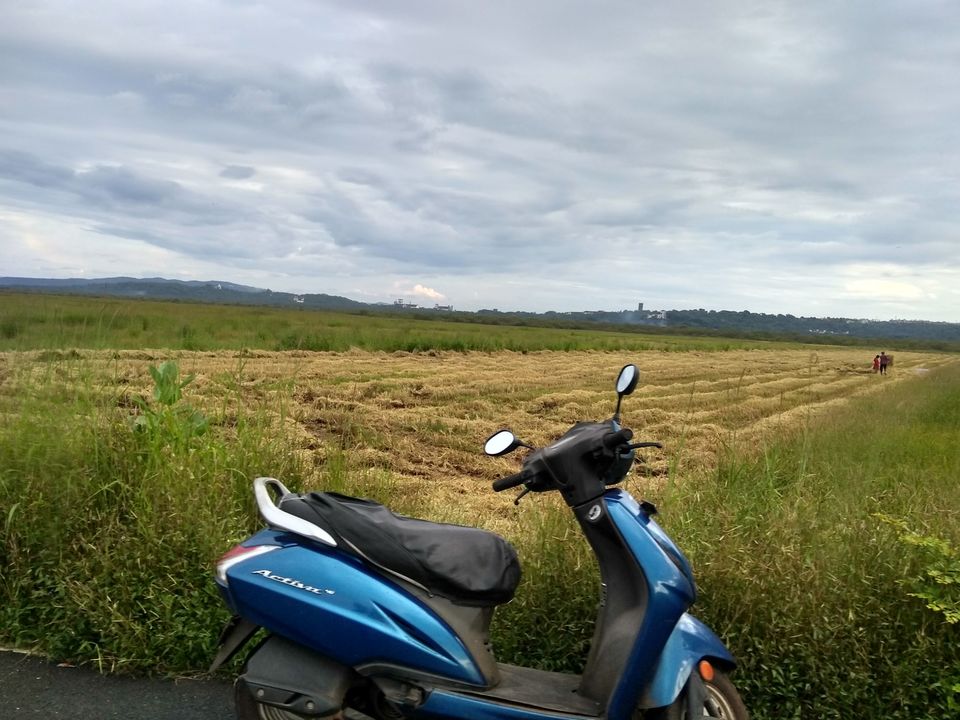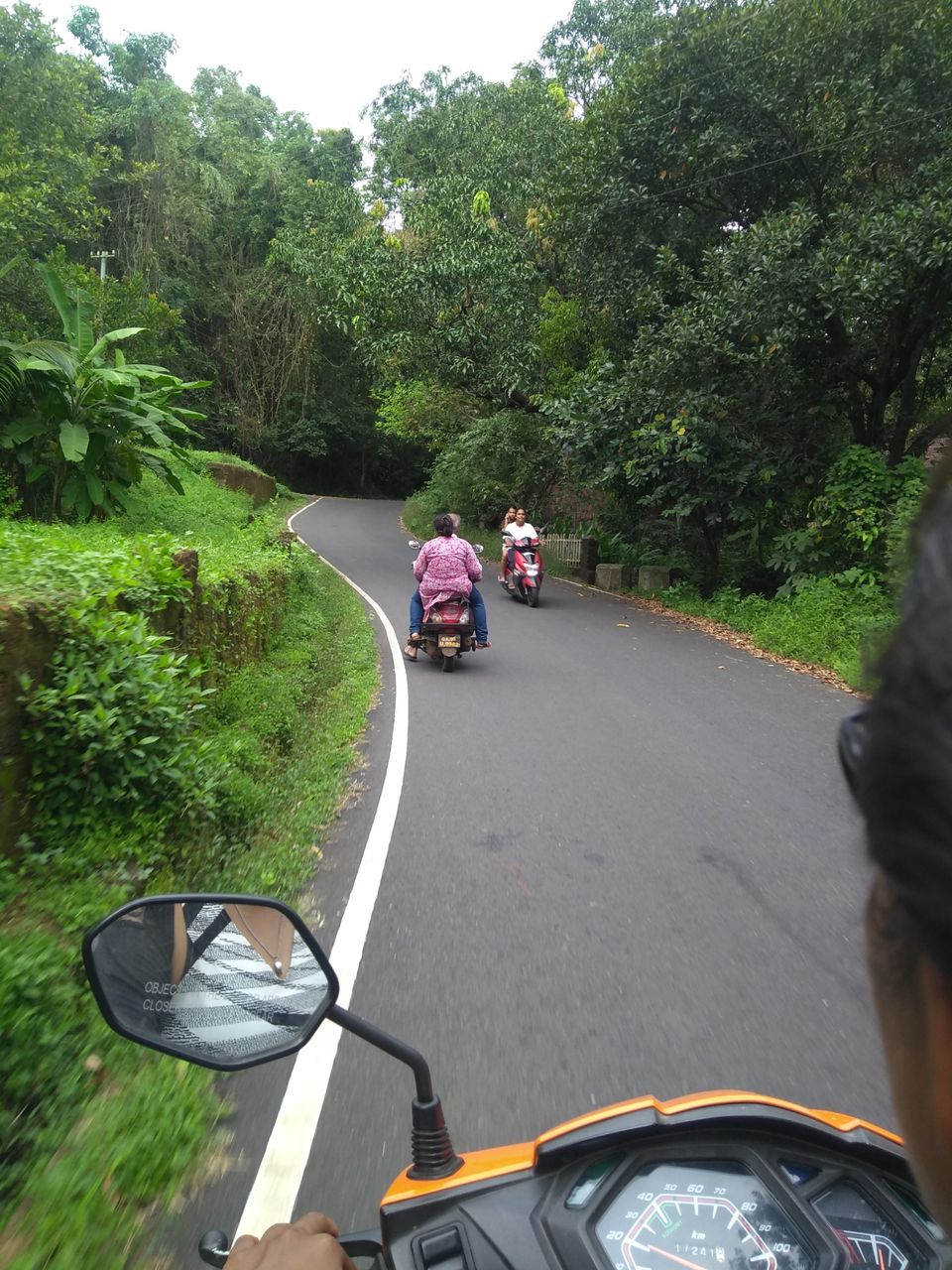 Farewell to Goa
My Parents and cousin had morning train to catch, so we woke up early, packed our bags, had breakfast and then they headed for Railway station while I stayed at hotel since my train was in afternoon.
I watched TV, slept and talked to some friends while cutting my time. I then headed for Railway station where I got to know that my train would pass through that bridge.
I took some photos and sleep due to tiredness. Next day early morning, I was back in Pune, back to my normal routine.
But I couldn't stop thinking about Goa, it's so quiet and yet the best party place in India... So many pilgrims and temples, yet the place where you get drugs easily... So beautiful, quite and serene, yet so noisy and cluttered at the same time..
Goa has everything to offer, it can cater to anyone need without losing it's charm even by a bit.
Maybe that's actually the charm of Goa, to just help people find themselves by including them.
Please please please visit Goa and Love your Zindagi...❤️❤️❤️
#GoGoa