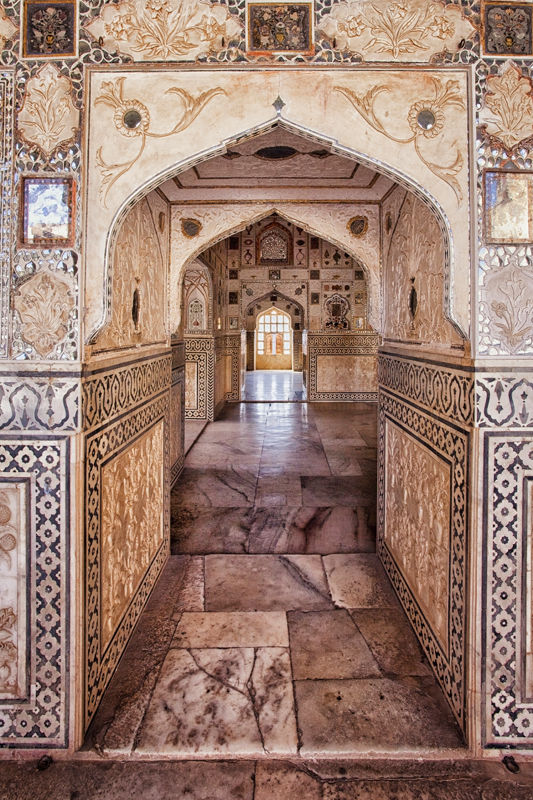 From Camelcart Rides that accept credit cards, to chartering a private plane—Jaya Sharma lists some of the rarest and most luxurious experiences in the cities and villages of Rajasthan.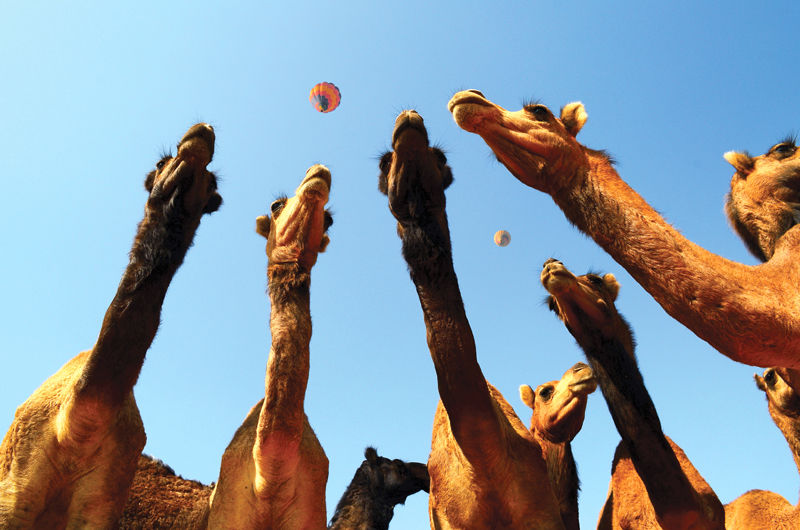 Exclusive In The Cities
Paragliding: If you've already enjoyed everything a desert safari can offer, it's time you try the air safari in Jodhpur. It's a motorised paraglider that brings you an exceptional view of the terrain, a chance to try aerial photography and capture some gram-worthy pictures, and you can cross off another name on the adventure sports bucket-list. For bookings, get in touch with Flyboy Aviation, experts in the sport and winner of the Best Air Adventure by the Indian government. Actors Ranbir Kapoor, Kalki Koechlin, and Randeep Hooda have only good things to say: 'It's like flying a chair' and 'The closest you get to growing your own wings'. flyboy.in
Maharajah's Pavilion at the Raj Palace: One would think in-room dining is a luxury but wait till you book a stay at one of the poshest suites in the world. To begin with, isn't quite a suite. Spread over 16,000 square feet, The Pavillion as it is also called, is a four-story apartment with private elevators. You'll start feeling the enormity of it all from the entrance through Charbagh and victory corridor that leads up to the four bedrooms. The first floor houses a private secretarial area and an extra baggage store leading up to a colossal private lounge and bar.
The second floor of the Pavilion overlooks the inner courts of the palaces, and the Charbagh gardens. It comprises a double-height reception room with vaulted apartments intended for private use. It was a sleeping chamber for the Thakur Sahib and its luxurious ornamentation includes Gold-leafed painted walls, detailed with stucco, and mirror work. The furniture is in gold and silver. As if this wasn't enough, a private passage connects the different pavilions to the private in-room museum that displays the Old Throne and bolsters of Maharaja Thakur Sahib. The third floor comprises a library with restored literary texts, a lavish dining area, and the suite kitchen. Moving on higher, the fourth floor has a private roof top terrace, another library, a spa, a jacuzzi, a study area, a private seating lounge, on-call butler service, and a panoramic view of the city. This Pleasure Pavillion houses rich ivory and gold furniture and two luxurious bathrooms.
Sukh Niwas, The Rambagh Palace: You can be one of the privileged few to stay at this mammoth suite in Jaipur. For resident guests, chefs prepare special delicacies with game sourced from the palace grounds. Choose from a fleet of the property's collection of vintage cars to tour the city in oldworld glitz and glamour. When tired of driving around, soak yourselves in the whirlpool spas, unique to this property.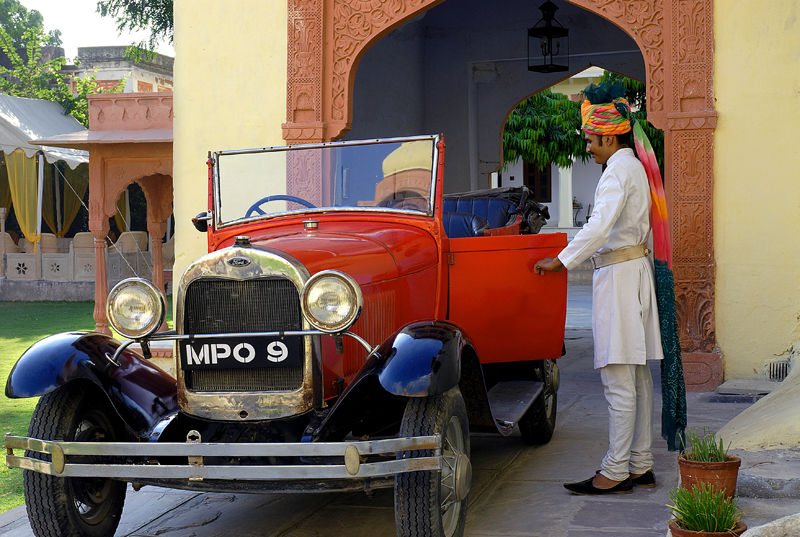 Above: Valet boy opens the doors to a vintage car at the Palace Garage, Udaipur;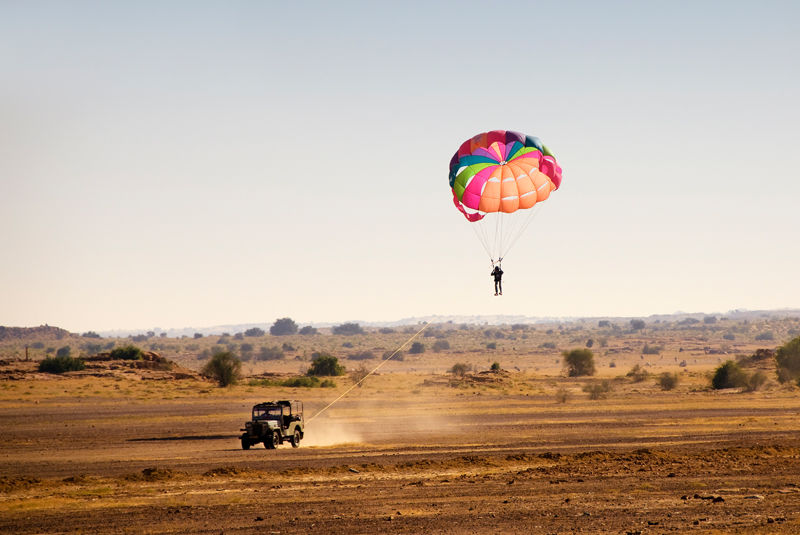 Transport
Get On Board: If money is not a factor in your choice of travel, private air charter may just be the gilt edge you need to add to your next holiday in Rajasthan. Caper Travel provide the bluechip service in this arena with the ATR-42-320 aircraft—a Turbo- Prop aircraft, helicopters, fixed wing aircrafts, the Airbus A-320 aircraft and a luxury Hawker 850 XP executive jet.
New Venue For Weddings: What if your wedding destination was in fact a journey… Rajasthan tourism is now offering one-ofa- kind wedding packages for its historic luxury trains: The Palace on Wheels and the Royal Rajasthan on Wheels. Think changing backdrops in every photograph of your wedding album, hassle-free travel for your guests, and some inertia to yank you out of the wedding limbo!
Go Vintage: Unlike the more expensive flight options, you can still ride like aristocracy with the option of booking a vintage car. You'll find a number of boutique hotels, garages, and royal palaces that maintain a private collection preserved with original engines et al. Tour the town or pull up to a royal wedding porch in a Ford, Dodge or Erskine. Take the Palace Garage in Udaipur for instance—they showcase classic automobiles from the Royal House of Mewar. Refuel at the Burmah Shell petrol pump to add to the old-world appeal.
SHEO/SHIV, BARMER
Camp Bliss: Still unknown to many, this village hosts an array of restored residential palaces that you can tour while you stay in luxury camps constructed over sand dunes. The tents are spacious and welcome you with the comfort and style of a 5-star hotel. Camp Bliss is one such company that takes their caravan to Shiv during the months of January and February. The best part is that you don't have to go anywhere seeking Rajasthan's natural and cultural colours. Everything comes to you outside your porch. Expect beautiful sunsets, menus that feature local delicacies, live performances b Manganiyars and folk dancers. If you still want to venture out, you can arrange for guides to take you to the nearby villages that specialise in crafts, shop great for souvenirs and a deeper experience of village life. campbliss.in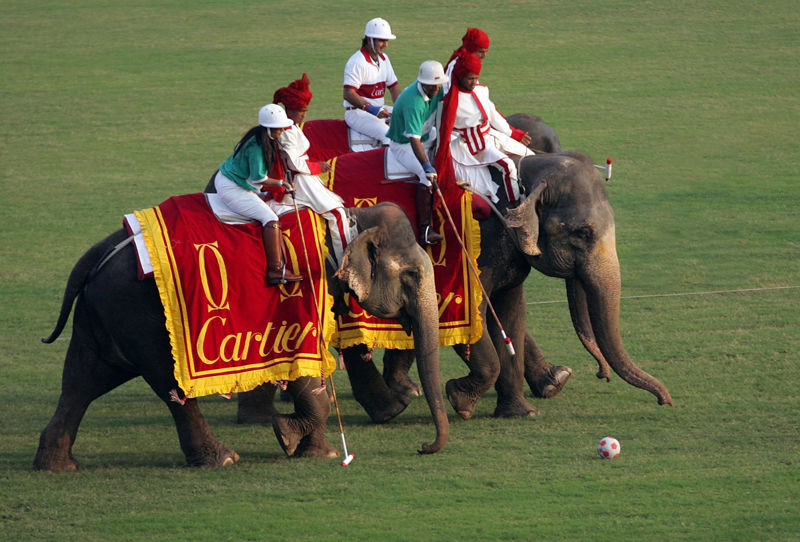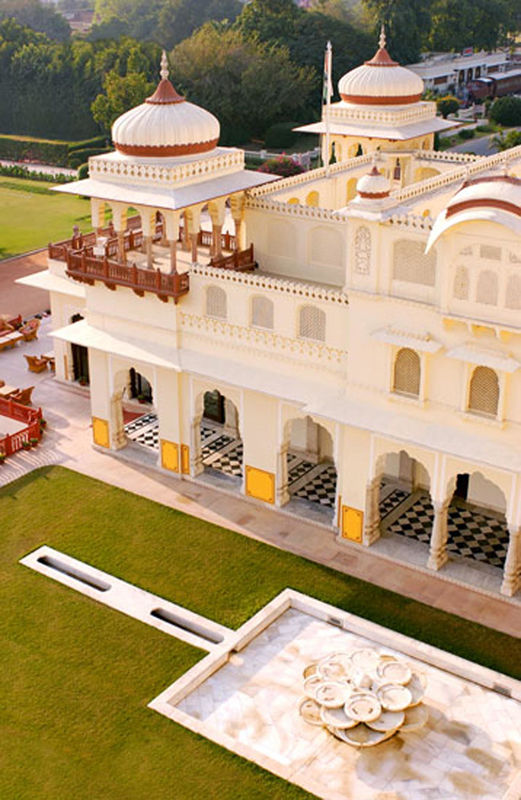 Above: Elephant polo at Jaisalmer
FOOD
Secret Potion: Sometimes luxury is not expensive, it's private. You may have heard of 'Laal Maas', a heritage delicacy from Rajasthan, or even tasted it during a visit to the state, however there's a guarded royal ingredient that makes it truly spectacular— Mathania Chilies, a type that grows only in a few regions of Rajasthan. Probably why royal chefs skip to mention this spicy detail.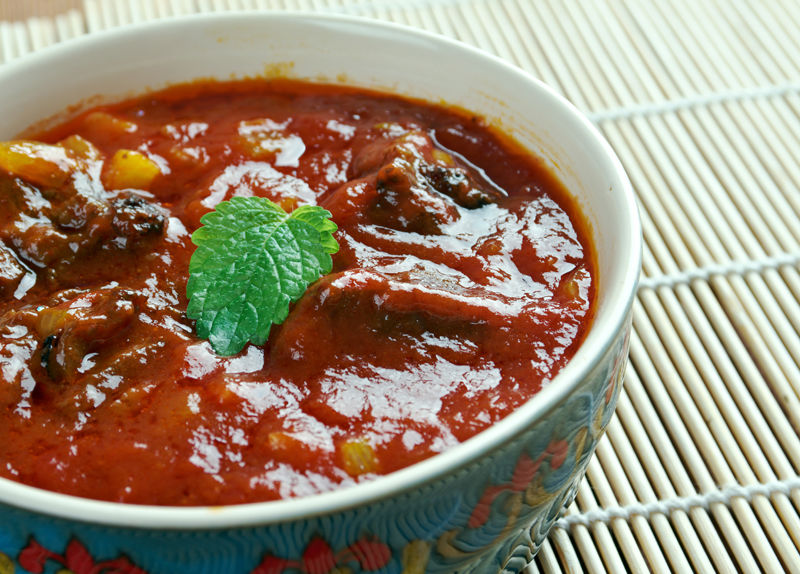 Quadbiking: Thrill seekers and adrenaline junkies, this one's for you. Not fond of the mundane desert safaris? Go dunebashing in the first self-driven adventure action of Jaisalmer in quadbikes! Get on the four wheelers and accelerate through endless stretches on sand to the horizons and rocky lands and back. The Golden Camp, well-known for their luxury camps offer day rides along with the room packages. thegoldencamp.com
Desert Kiosks that Accept Credit Cards: Driving through deserts in the night safari, you'll come across beautiful performing artists singing and playing musical instruments like the Raavanhatha, Kamaicha, Nagara, and the Morsing; watch the banjaras circling bonfires and doing the Ghoomar. They also sell the most fascinating intricate silver anklets and surprisingly, most of them accept credit cards!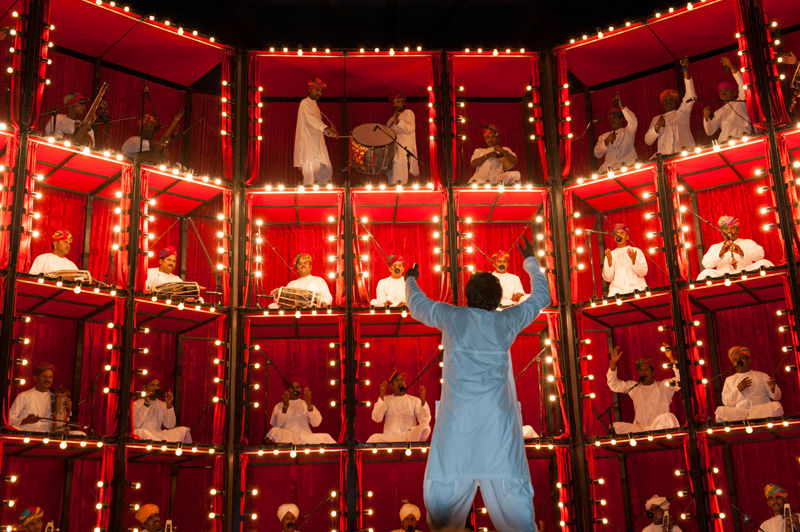 Taste The Local Spirits
Tailored to the pride of Rajputana families in Rajasthan—Heritage Liqueurs from Rajasthan are an exclusive selection of titles that were introduced in 2006 by the Rajasthan State Ganga Nagar Sugar Mills Limited (RSGNSML). Winnowed indigenous herbs, dairy products, sugar and spices such as saffron are combined in secret measures to create the spirited Royal Chandrhaas (from the Kanota family of Jaipur), Royal Jagmohan and Royal Kesar Kasturi (from the royal house of Marwar, Jodhpur thikana) and Royal Mawalin (from the royal house of Jodhpur, Sodawas thikana). Available only in retail shops and bars in Rajasthan, priced between `500 and `1,300.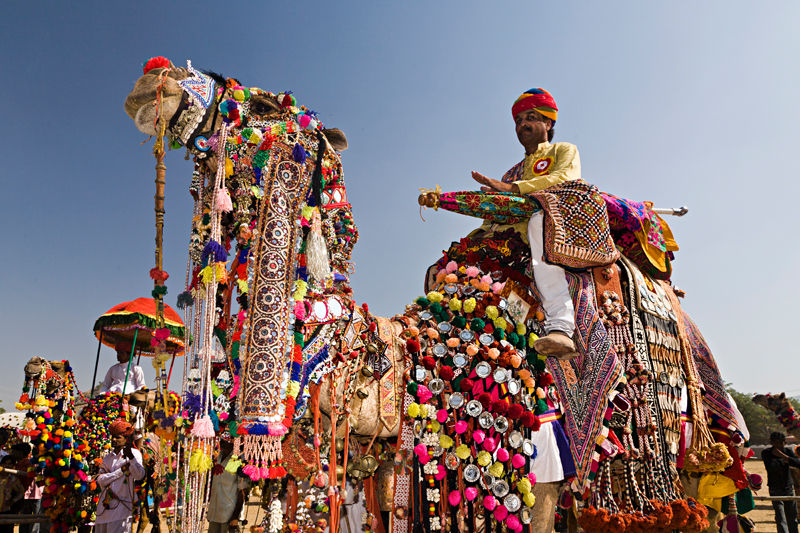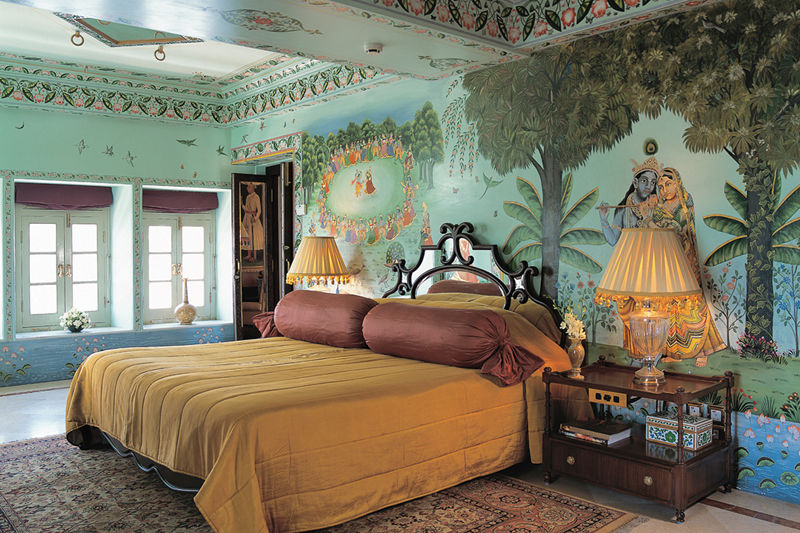 Pushkar Mela
This 100 year old fair ups the population of the city by about 8,50,000 tourists, and 50,000 livestock. If staying on the ground gets overwhelming, book the one-hour hot-air balloon ride that floats serenely above the tallest Ferris wheels and musical carousals, giving you a bird's-eye view of the mela. pushkarcamelfair.com
Festivals
Holi: Head to Jaipur to celebrate Holi in all its colourful regalia. The day kicks off with the Elephant Festival—a favourite with tourists across the world. Local musicians and dancers entertain the crowd with traditional tunes while decorated elephants parade the city. The palace courts are opened for public to play with gulaal (colours) and the royal chefs prepare holi treats including gujia, phirni, and of course bhaang in thandai, pakoras, and chooran. It's not impossible that you may just end up playing with the Maharaja himself!
Diwali: The Mukund Haveli in Pushkar, a stately property with traditional architecture and décor, already feels like a celebration of culture. But on Diwali, it turns into a luminescent façade where you can be part of Shekhawati: An old, forgotten region in Rajasthan. This concept invites you to participate in pre-Diwali preparations, take private cooking lessons to learn about the native ingredients, and be up-close with the local community.
MOST EXPENSIVE!
Spa: Built on sand and surrounded by sandstone-walls, the spa comprises a limited four tents, sequestered in time. A low guest count ensures personal serviceand attention to detail by the staff. Their uniqueness lies in the organic and ayurvedic ingredients that they use for the therapies, all native to the Thar. An all-embracing spa menu lets you customise your treatment to suit your mood. Book the Royal Tented Suite at `78,000 (excluding taxes). sujanluxury.com
Suite: The most expensive suite in India is the Grand Presidential Shambhu Prakash Suite at Taj Lake Palace, Udaipur with a whopping tariff of `10,00,000 (excluding taxes) per night! From à la carte bedding and bath products to round-theclock on-call butler service, a doctor and nurse; possibly the best lake-sunset view to a stocked in-room library—it is an abode of ultimate opulence. Ride in a vintage car from the Maharaja's fleet or treat your palate sailing across the Pichola lake on the 150-year old Gangaur boat—it's no surprise that the suite has hosted the likes of Angelina Jolie, Brad Pitt, Bill Gates, Nicole Kidman, and Sir Mick Jagger. Believe it or not, you can even set up a 30-minute consultation with the resident royal astrologer! Refuse to be addressed as anything but 'Your majesty' after your stay.