To all the places I have been before , the trips were planned by my friends .From itinerary to hotels booking , everything was managed by them. But this time I took the lead . We were a group of five ( my best friends and two other friends from hostel) and the four of them didn't know each other but I knew them all and I planned it all . It was a budget trip .
I know my best friends very well and that's why I already told them to be on time and sadly they didn't turn up on time and I have to let the train go . The two other girls took the train and we were suppose to meet on the other side ( UDAIPUR).
I was having an emotional outburst at the station . First of all, I was doing something out of my comfort zone and secondly it was not going according to how I planned it. I was filled with tears. I can't believe at my best friends , how could they do this to me ? They knew that this trip was very special to me and I wanted everything to be perfect. I had to miss the train and our whole budget got dismantled.
They reached the station with lots of explanation and guilt , just because of them I had to miss my train . I didn't lose my temper , I reacted very calmly . We checked for other trains to udaipur and there was none. They were giving up on the trip but I didn't want to .
We were new to Delhi and we weren't much a frequent traveller. We googled bus stops and went for one .
In th middle of the night, three of us were in the new city looking for a bus to udaipur . I needed one last chance to prove myself and thank God ! We got our ride . I was already having an adventure !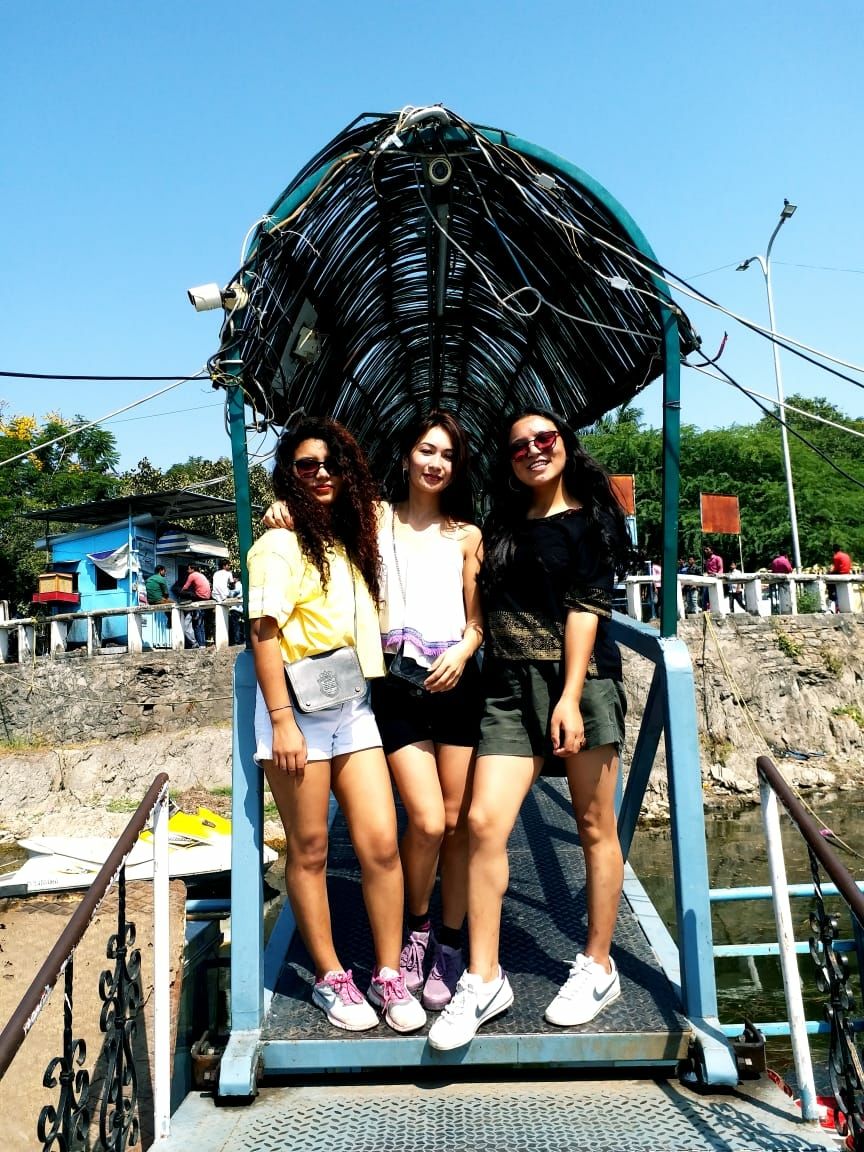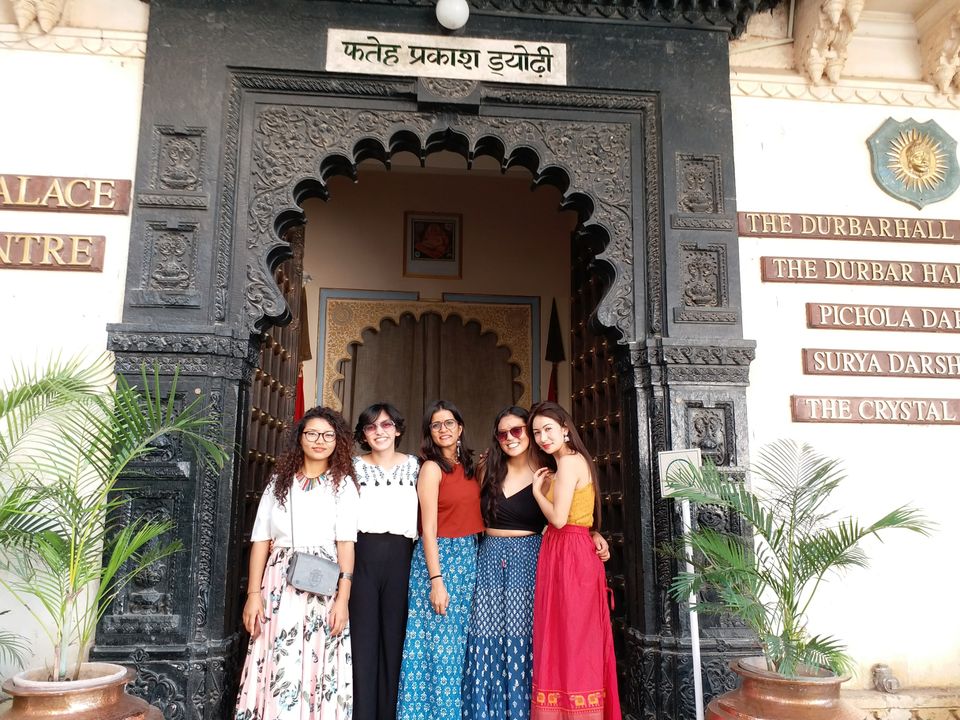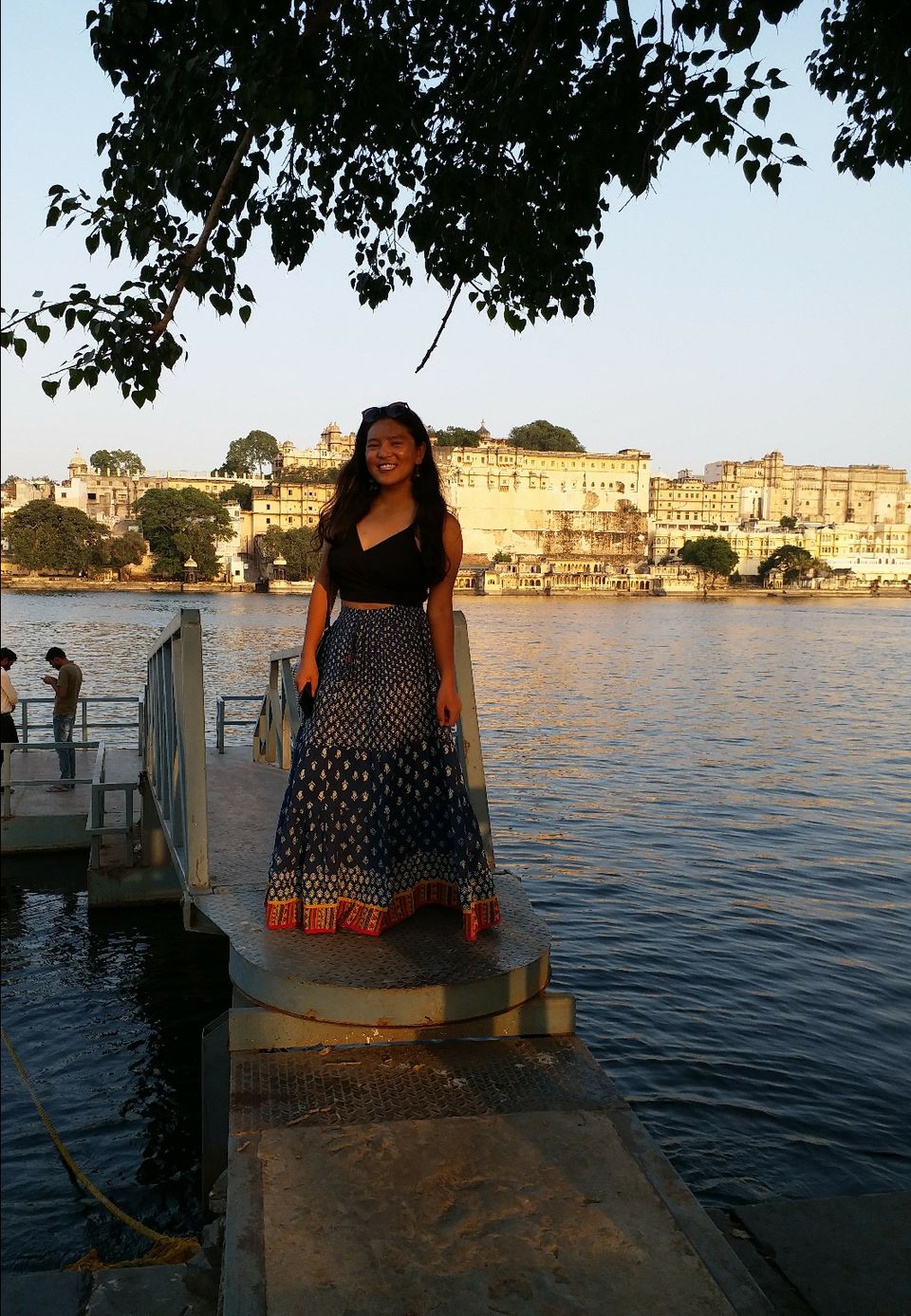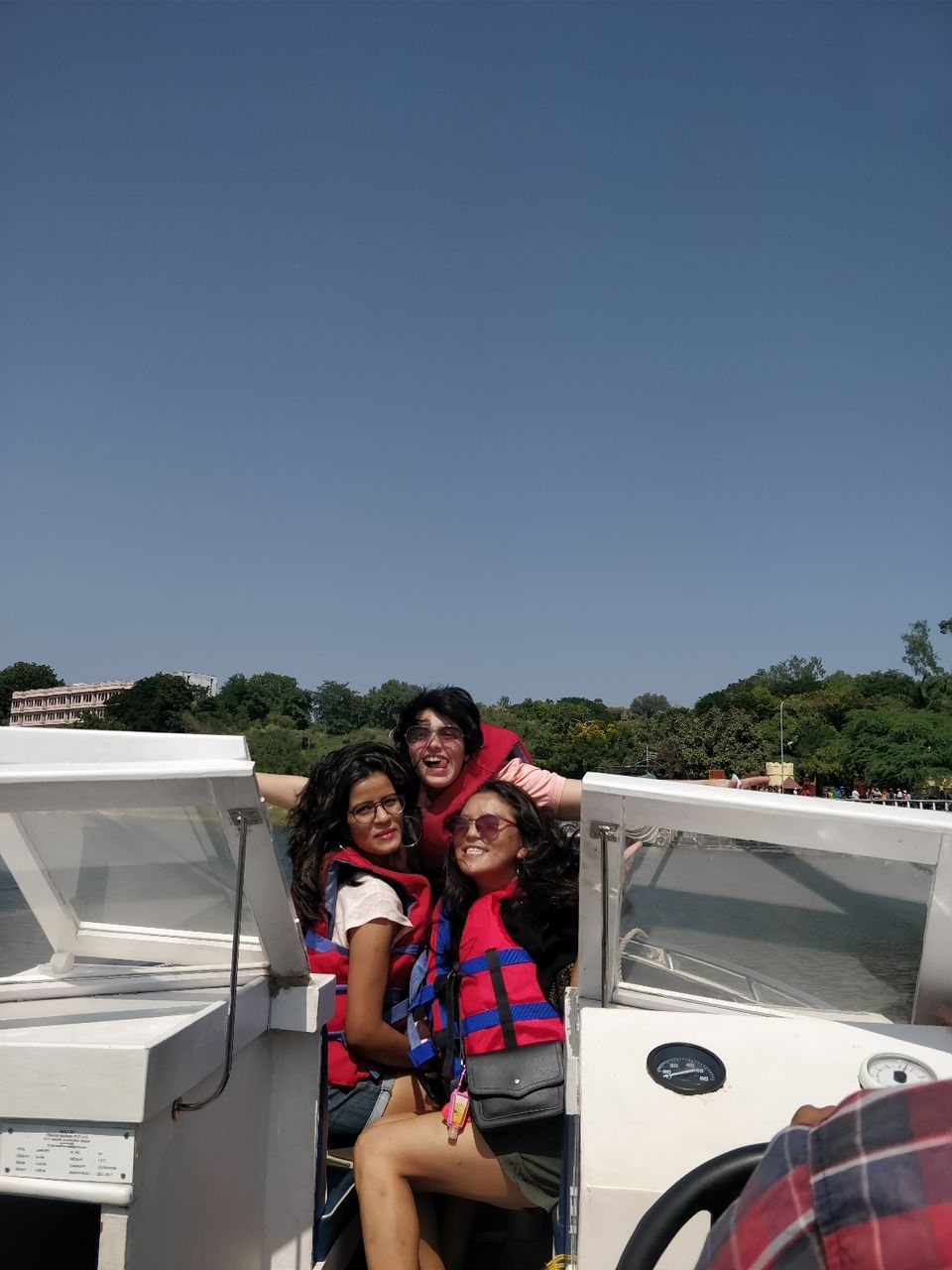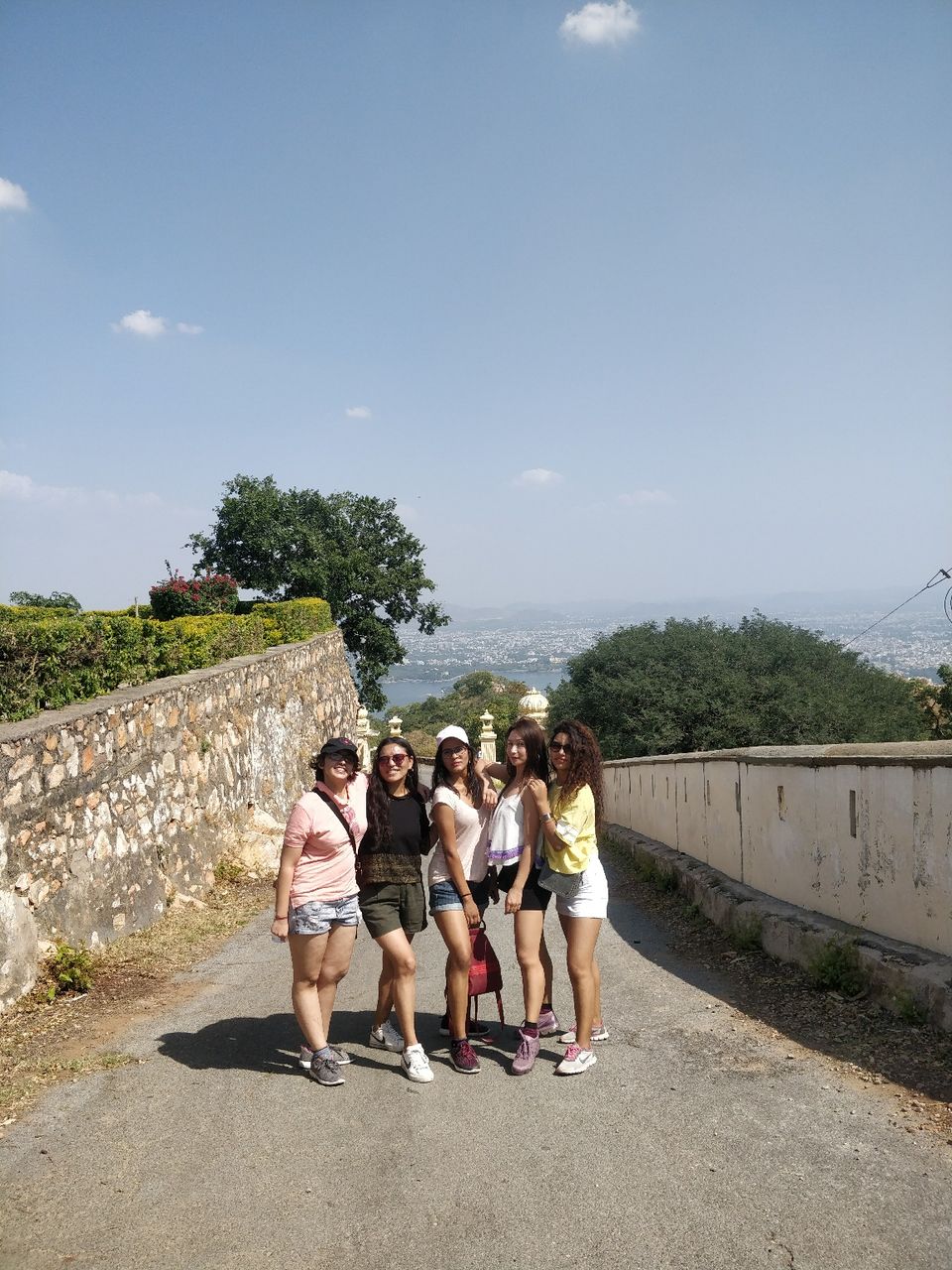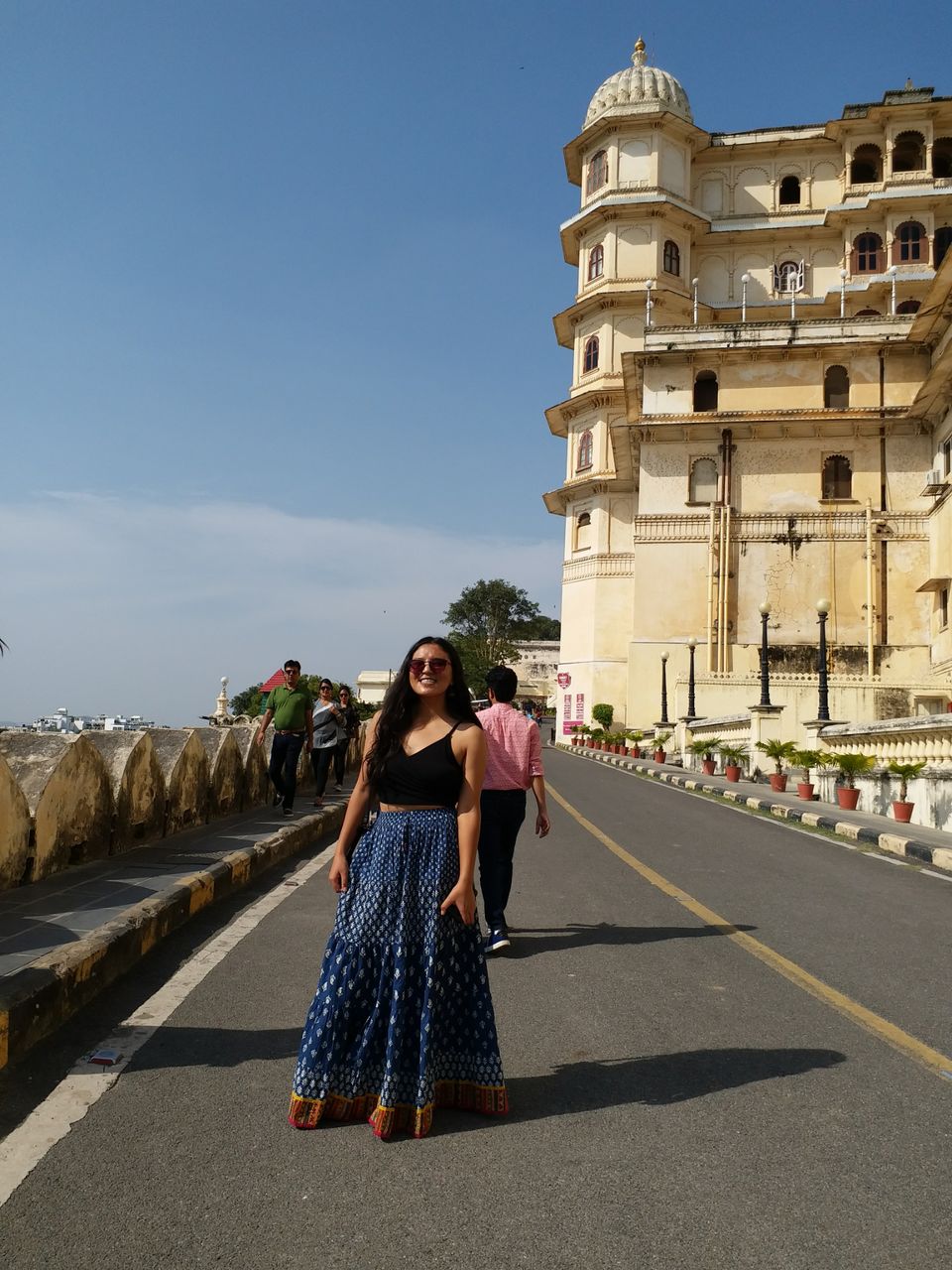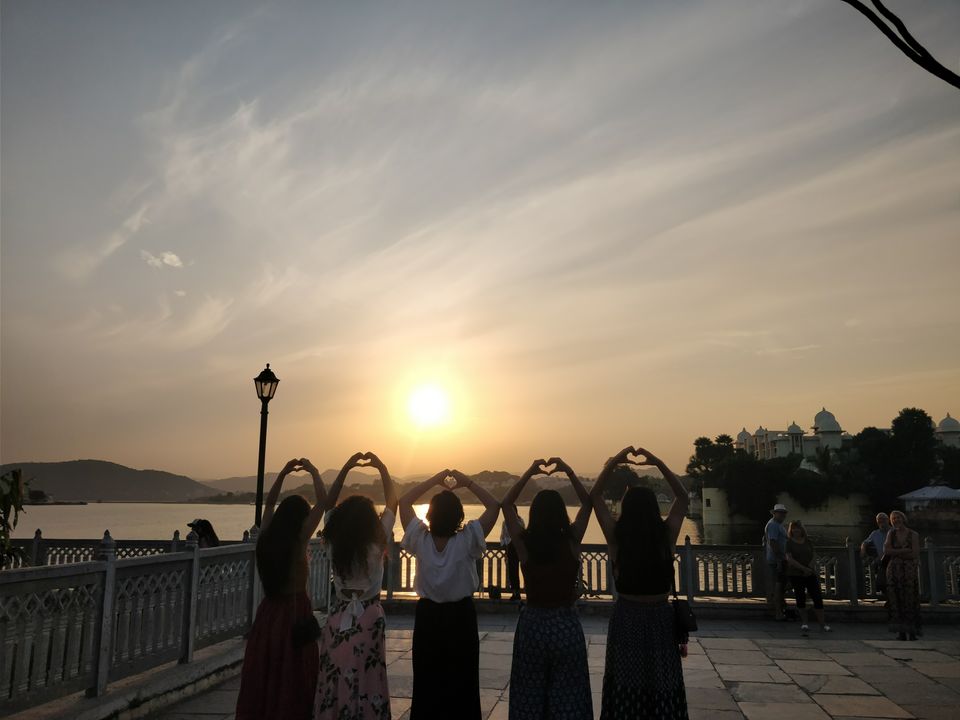 The next morning five of us checked into an lovely hostel @banjara hostel . We had cute bunk beds and amazing Malaysian and French roommates. Dressed into Indo-westen OOTD , we started off our city tour . We had a nice day, covered city palace , Jagdish temple , monsoon palace , ropeway and at sunset we stopped by a ghat by the lake to witnessed one of the most beautiful sunset ever. We were speechless .It was worth it. I thanked Almighty for this day ,for helping me out.
We completed our day with a motor boat ride in the lake. We screamed at top of our lungs. We made it to udaipur ❤️.
At night we came across the market to see people gearing up for dandiya night . It was navratri season and the locals were beautifully dressed up with dandiya. We also joined them , the local boys taught us how to do dandiya dance. It was a street dandiya of around 500 people. We were so happy to had our first ever dandiya in udaipur . Everything kept falling into it's place. We were having an amazing time.
A dinner on the roof top under the open sky by the lake summed up our trip. Everyone was opening their dark secrets , in one day we got to know each other very well.I got so overwhelmed that I end up giving a short speech . This trip changed me for better . It taught me to believe in myself , to have patience and to have a control over my emotions. Overall, I moved out of my comfort zone . It made me stronger 💛
#lifechangingexperience #tripoto