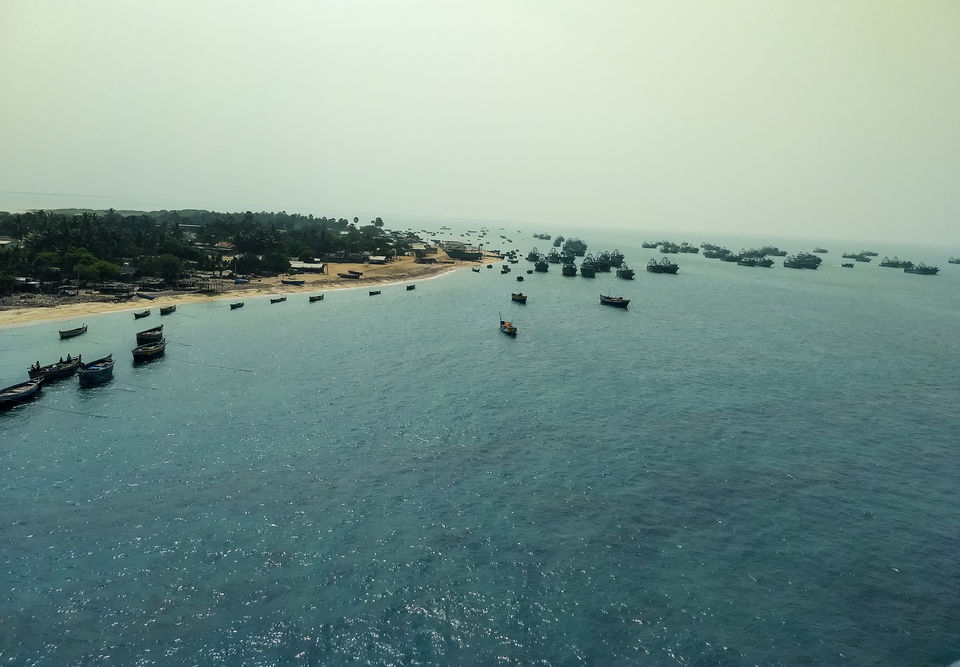 When I visited Rameswaram Temple for the first time, there were so many things about temple I wished I had known earlier which would have made visit more comfortable. I could have planned my trip itinerary differently. So I am sharing my experience of temple visit.
1. Parking: Rameswaram Temple Parking is opposite to West Gate of Temple, cars cannot go beyond parking zone. It is about 1-2 KM walk from parking to beach area and then to the temple.
2. Entry of temple is from "East Gate".
3. Darshan at Rameswaram Temple is done in two stages:
First is the "Mani Darshan" for which gate opens at 4AM in morning.
Second is "Main Darshan".
4. After visiting temple for Mani Darshan, one is supposed to take bath in "22 Kunds" which are located within temple premises. For taking bath in the kunds, ticket is required.
5. After taking bath, pilgrims visit temple for Main diety darshan.
Tickets and fees:
1. Ticket for mani darshan: Rs 50 per person. They say ticket darshan will help you to skip queue but believe me, the queue was longer than that of without tickets. So it was of no use to us.
Plus, General darshan gives you enough time for "Mani Darshan" and one is not supposed to rush after their turn.
2. Ticket for Bathing in Kunds: Rs 20 per person. Queue is damn long, so I advise you to carry changing clothes along with you while doing Mani Darshan and join Bathing ticket queue later.
3. Ticket for main darshan: Rs 50 per person. Again the queue was longer than that of without tickets.
This whole process of darshan, bathing and again darshan will take minimum 3 hours and is very tiring. So please do not plan any onward journey on the same day. Instead visit beaches of Rameswaram and relax whole day.
Some other places to visit in Rameswaram are:
1. Pamban Bridge
2. Dhanushkodi Beach
3. Rama Tirtham
4. Lakshmana Tirtham