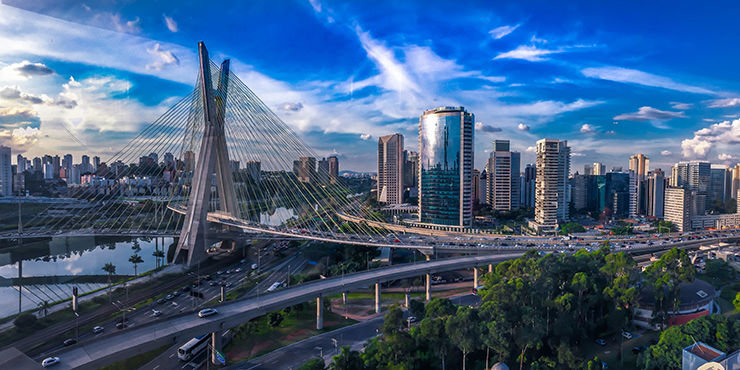 South America/Latin America has always been one of those hidden gems which does not see much of Indians because of the cost and distance. But here I am, with my LATAM series of posts, where I will be sharing my experience in one of the most exotic and mesmerizing places of the world, and how every penny spent here is worth much more in value in terms of experience.
I will be beginning with Sao Paulo, since I have been living here for the past one year. Sadly most people visiting South America focus on Machu Picchu, Rio De Janeiro and parts of Chile and Argentina. But I will break your myth here claiming that Sao Paulo indeed is a beautiful city, lost in the chaos of corporate speed. Starting from the colourful streets of Vila Madelena to the expansive eco-system called Parque Ibirapuera, there is nothing this city does not have. I will mention some "not-to-miss" places in this article and continue in my later blogs.
I will start with one of the most intimate, peaceful and yet lively places of Sao Paulo where Paulistas (people native to Sao Paulo) come to unwind with a book and a glass of fresh Agua de Coco(Tender Coconut Water). This park has everything you need to calm your soul, starting from a huge lake with ducks who are extremely playful and friendly, interesting museums depicting different cultures, a exclusive skating area, and a long cycling track. Along the sides of the walking and cycling lanes, you will find small hawkers selling coconut water, chips, nuts and other small savouries. The park also has one cafeteria which serves coffee and other tid-bits, but I can assure you that cafeteria is not the place where you would like to be in Ibirapuera! there are options of renting bicyles at very cheap rates( rates below) for roaming around the park at your own pace. this place is generally packed on weekends so for tourists I would recommend weekdays when the place is much quieter.
How to reach- easiest way is to take a cab (taxi or uber) but there are public buses (the maroon ones) which take you directly to the park gate. the cost is 4.30 brazilian real for the public bus (around 1.5 usd) and 15-20 brl for cab from centro to the park.
Entry fee- free- open all days of the week 5am-12am
Bicycle rates- 7brl for an hour and 3brl for every half hour more.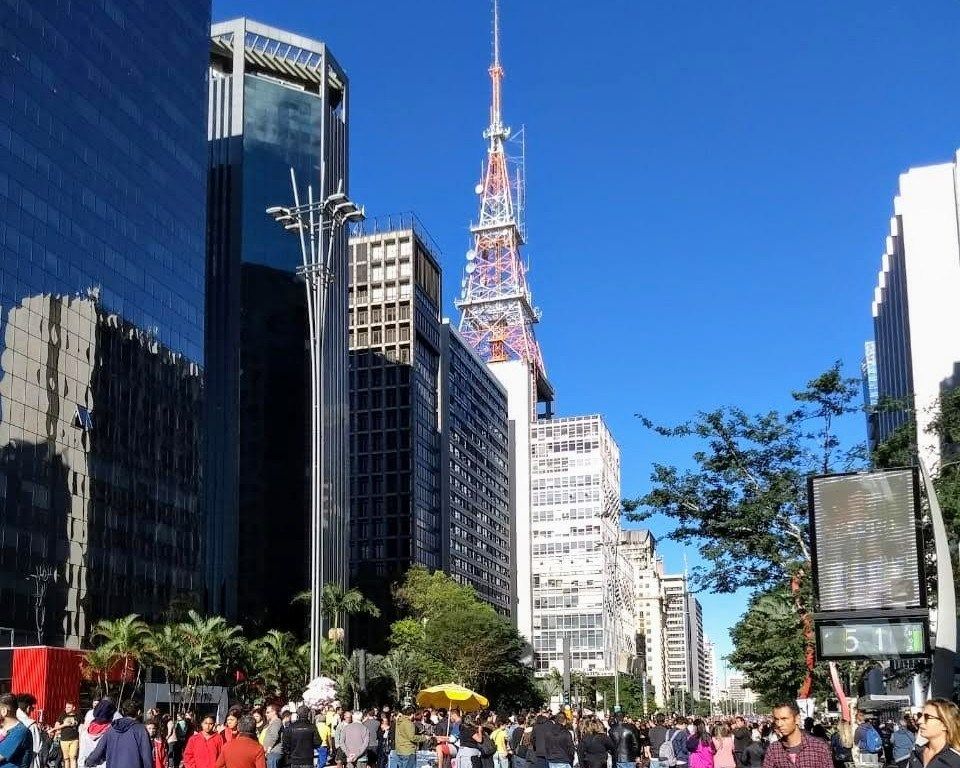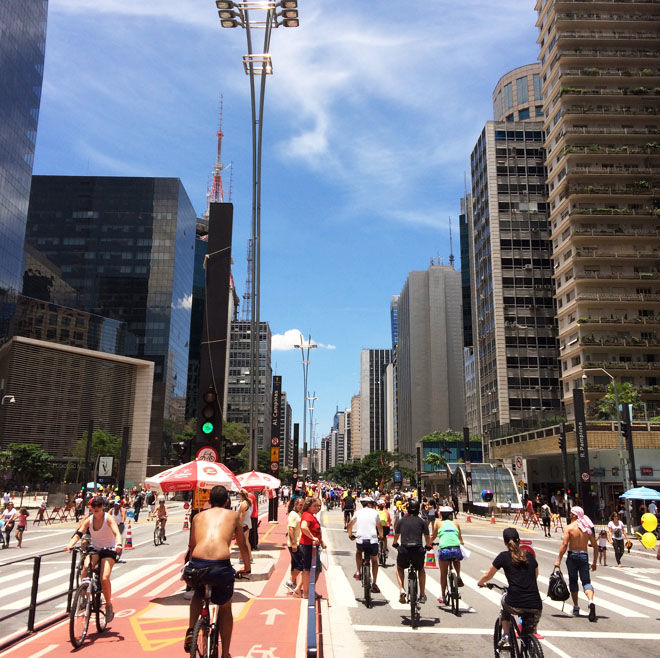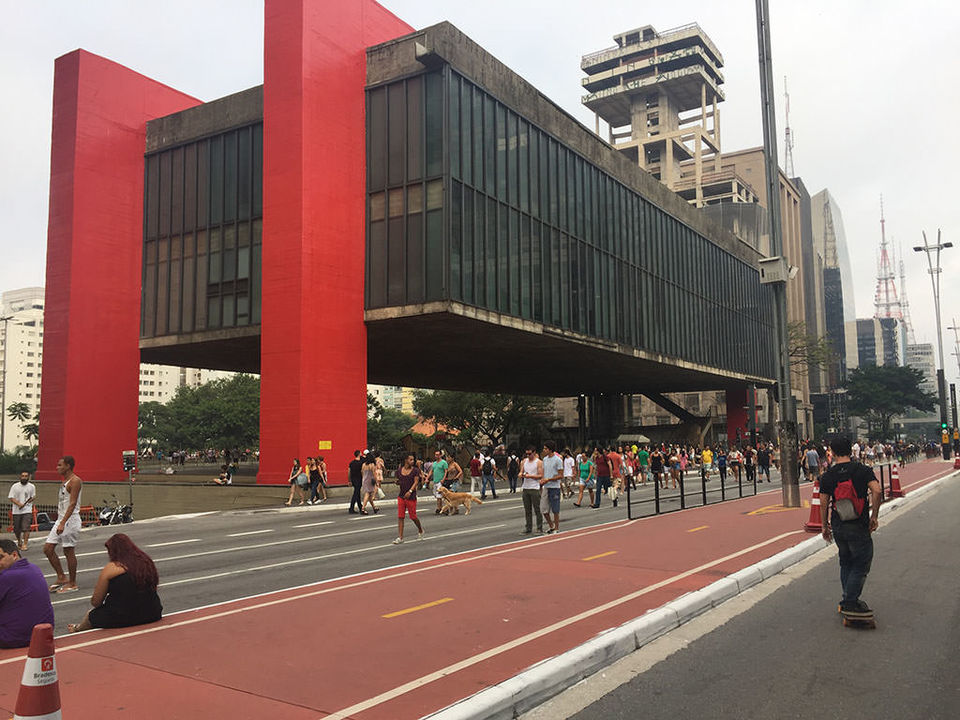 The next on the list, without which this list would be incomplete is Avenida Paulista (Paulista Street). This street is the South American version of the Times Square of New York, but much more appealing, visually. The modern centro of this megacity, Paulista boasts of almost all the important embassies, including the Indian Embassy along with head branches of Banks, multinational companies and corporate shopping malls, which have less decoration and more useful stuff. a special mention for sundays on Avenida Paulista where the traffic stops and the whole street is opened up for the "Festa Domingo". Yes, Brazilians love fests and there is one on this street every week from morning till evening. enjoy strolling on the street buying artifacts from different parts of South America, gorging on "milho cozido com manteiga" which is boiled corn with butter. You will find colourful lighting on towers above many building, which is a distinct feature of this street. Apart from food, small stalls sell all sorts of drinks like beer, caipirinha (Brazil's national drink) and other fruit-flavoured vodka. the most hip and happening place of Sao Paulo, I would recommend keeping aside a sunday for this unique experience.
How to reach- Taking the green subway line and getting down on the stations Consolacao, Trianon MASP or Brigadeiro (Cost is 4.30 brl) or take a cab which costs around 10-12 brl from centro.
Timings- Festa Domingo timings are 10am-6pm but timings are flexible.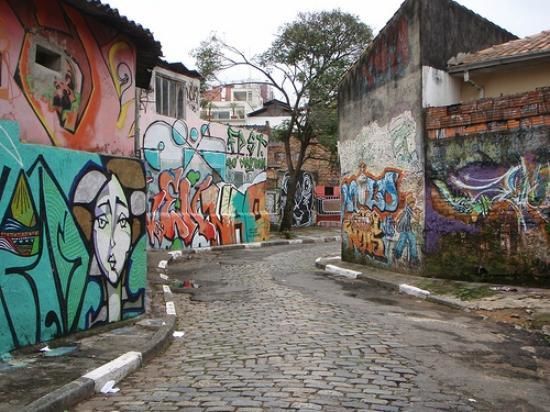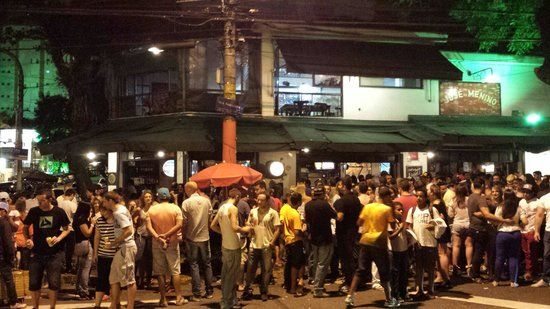 Once we have covered picturesque places, not lets come to partying. Brazilians love to party and party week starts from Wednesday and continues till Saturday every week, when you will find most bars and barzinhos (small corner shops serving mostly beer and finger food) filled with a bustling crowd. While you will find barzinhos on the corners of most streets, tourists look for places with special ambience, good drinks and hardcore music. Vila Madelena is exactly that place. Despite of being filled with good bars with good food and drinks, during weekends you will find groups of youngsters dancing on the street with drinks and music speakers playing loud music. Yes! That's how crazy Brazilians are and that is the beauty of this country where, when you are partying, there is no age, race, gender or colour barrier.
Bars worth mentioning (Not all are in Vila Madelena but close-by)- O'Malleys, Blue bar, Boteco Sao Bento (serves the creamiest chopp beer), Olivio bar and Gastronomy, Kia Ora, SP Patio bars.
Special Mention (Rooftop Bars)- The Skye, The View.
Entry timing and fee- open all night after 6pm and cost ranges from cheap (50-60 brl per person) to costly (300-400 brl per person)
This is all for now. every week I will come back with one blog on "Life in LATAM". Apart from these, there will be special articles on food, shopping and cultural diversity in Brazil. Please feel free to let me know if you guys want any topic in particular to be discussed like visas or other things. Ate proximo!