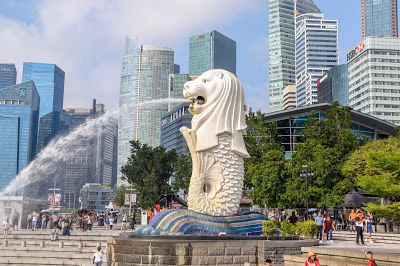 Streets of the dominant ethnic groups of the Chinese, Indians and the Malays that make a large portion of the population of the country, the Singapore river, the quay that took me back to history and the top notch brands and high end restaurants and shopping this Lion City has so much to offer a tourist like me. With 48 hours available to me I explored all these places and tried to make the best of this beautiful place. First up, big recommendation is China Town, originally it was the place where Chinese inhabitants would settle down today as the Chinese are one of the three most popular ethnic communities in Singapore this side of town is heavily popular with various temples and museums that are heritage sites and very well maintained. A good option to binge into various Chinese cuisines and I can definitely say it is a shoppers delight. Easily accessible by MRT from any part of Singapore a good afternoon can be spent walking around China town and enjoying some cocktails on various rooftop restaurants or street restaurants in this part of the City.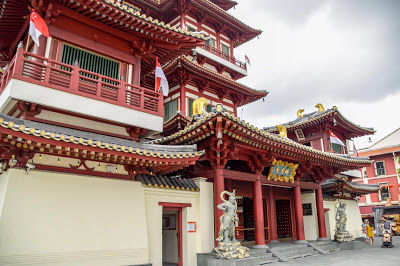 Just like China town, Singapore is also heavily dominated by Indians and they are another large ethnic group here. Little India, a place in Singapore where Indian inhabitants would settle when Singapore was just a fishing village is now dominated by them and brings out the feel of India. Hustling and bustling roads, Indian brands all over, hawkers and street vendors all around this place, spending an evening here would just be like being in India. Little India also has Indian hotel groups of MTR and Anand Bhavan serving some of the finest Indian cuisines.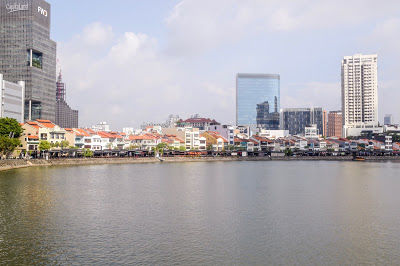 An evening can also be spent on Clarke Quay, where one could opt for the river cruise that take you all around the iconic spots of Singapore such as the Merlion, Marina Bay Sands, Singapore Flyer, Raffles Place etc. The cruise is a good option if you want to finish all these places in a single evening. Clarke Quay is otherwise a very exciting place with its various river side restaurants and the vibe here is very energetic with karaoke and people dancing by the river, good music with delicious food of various continental cuisines and again the perfect place to enjoy good cocktails. To get around all the iconic places mentioned above I would recommend you to walk around if you don't take the cruise, which i opted for the next morning after brunch. Its time consuming but the world history lover in me was very excited to walk around these ancient spots of boat quay which was where the fishermen would live and the iconic luxurious Fullerton along with the Read Bridge. In my opinion a 40 minute boat ride would not do justice to such history. Spending good time here leading up to the evening where I witnessed the jaw dropping awesome fireworks at Marina Bay Sands. Marina Bay Sands, one of the most iconic places in Singapore home to a luxury resort, high end brands, restaurants and one massive casino. Spending the night here is ideal and is what I recommend on one of the evenings in Singapore. Marina Bay Sands is absolutely an architectural marvel. Also the Gardens by the Bay which is a 101 hectares nature park surely has to be on a travellers itinerary of Singapore. It is ridiculously beautiful and was made with the intention to transform Singapore into 'city in a garden' from being known as 'garden city' in 2005. It is one of Singapore's national icon. When it comes to shopping, Orchard road and Bugis are significant places where a shopper can go nuts.In Singapore, the GST which you pay while shopping is refundable so keep those invoice copies safe! Also, if time permits you can also opt for the Sentosa Island tour, a resort island in Singapore which has many attractions such as 2 km long sheltered beach, golf courses, Fort Siloso and it also features the famous Universal Studios. I was short on time and hence could not visit Sentosa Islands. However, I recon an entire day to be ideal to explore Sentosa Islands. The MRT in Singapore is well made and can be opted as the mode of transport to get around all these places.