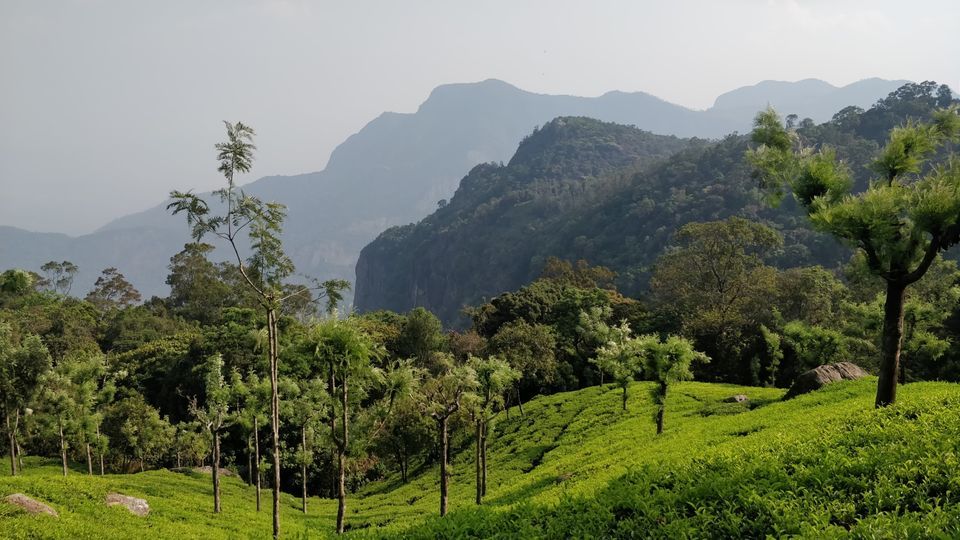 The long awaited trip to explore the beauties of one of the renowned hill stations in South India had given a lot of memories to cherish.
Ooty also known as Udakamandalam in Tamil which means Abode of water (Udakam means Water & Mandalam means Abode).
You tend to feel the name after reaching the hill station and experiencing the low hanging clouds, the lakes and many more.
The first touch of the Ooty climate completely wiped off all our laziness and tiredness because of the uncomfortable journey which we had gone through from Bangalore to Ooty. Such was the aura of this beautiful hill station. It initially took us time to get accustomed to the local transport as to our surprise there were no rental bike services available in the city because of few govt restrictions which later on we got to know that they were all banned because of them illegally running without any permissions.
8:45AM: We got down at Ooty Bus stand...The first thing I see at the bus stand is the below....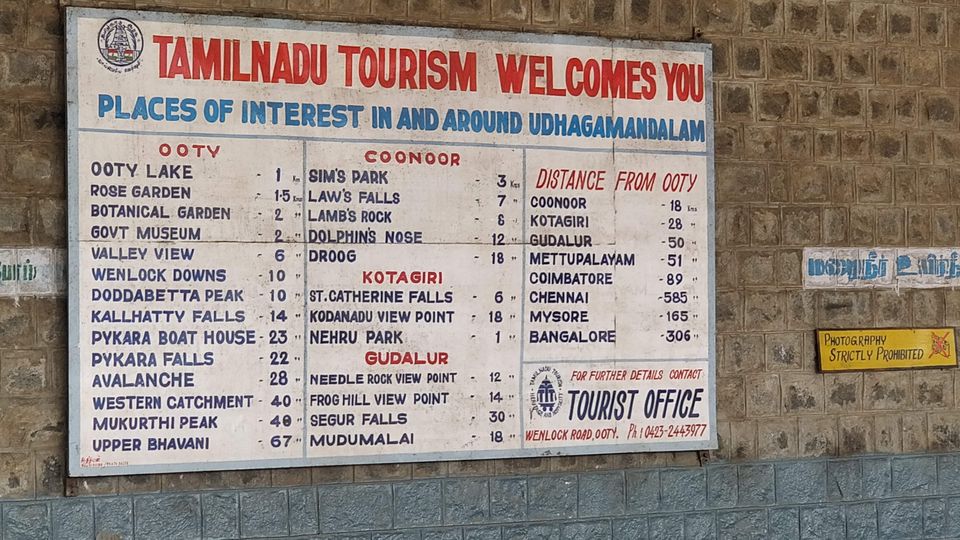 It is always better to get familiar with the city first and what's better than talking to the localites. In this process we met an auto uncle who had guided us through the tourist spots and luckily him understanding Telugu has helped us in conveying what we wanted. This auto uncle's family kind of runs a mini business where in one of his sons runs a car rental service in and around Ooty and Coonoor. They even have a household factory for tea and handmade chocolates.
We booked a room at Lebon Residency on OYO, which was in FunCity, 3kms from the bus stand. The auto uncle's son has helped us in getting a good deal where we were able to hire a car for 2 days at 4000 rupees...We freshen up, had breakfast and by that time, the car is at our hotel. It was about 12PM by the time we got ready and we started our journey to Coonoor as it relatively has less places to offer when compared to Ooty and Pykara.
And we started our journey to Coonoor.....the first stop is at Valley View Point, from where you can see the entire city of Ooty.. The vibes of the song "Chal Chaiyya Chaiyya" flows through this place.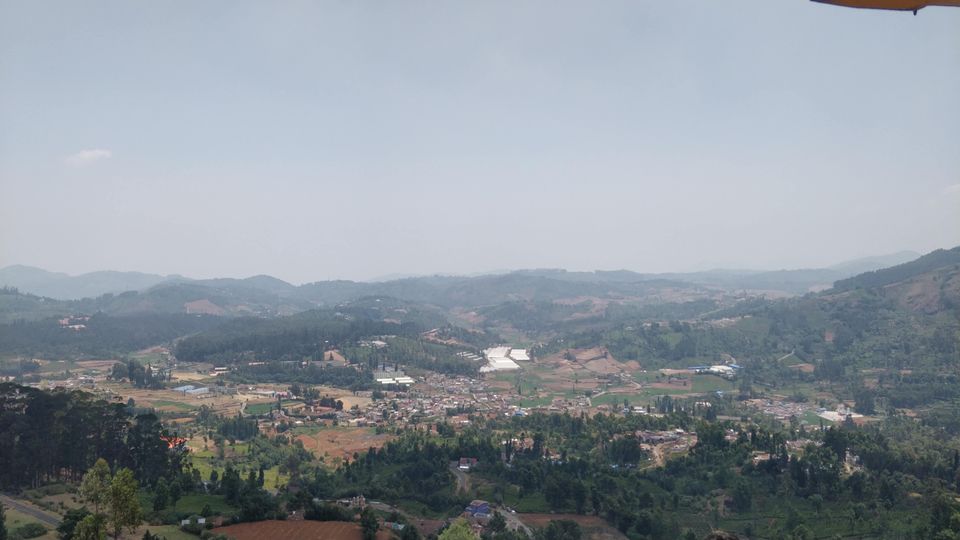 Enroute Coonoor, we came across this beautiful town of Wellington, which seemed to be a defence area...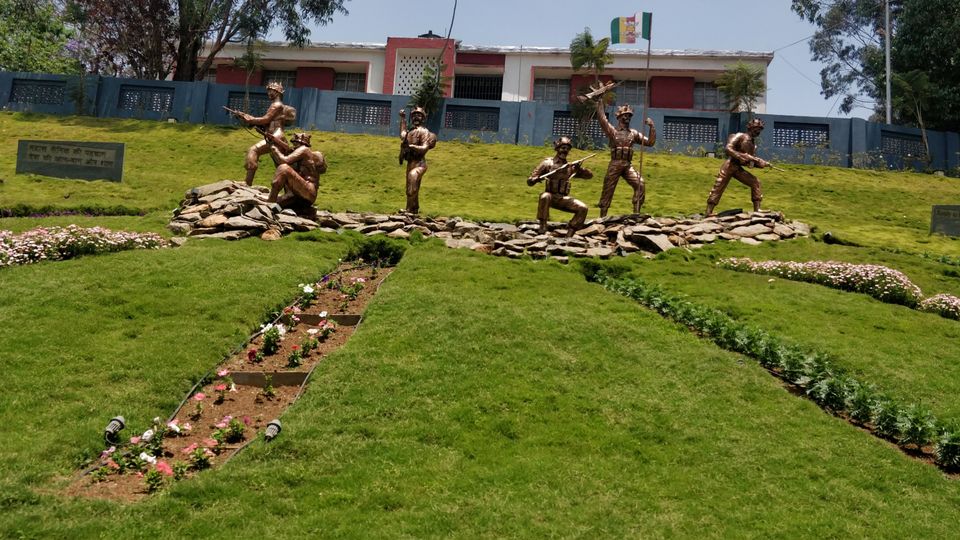 Our next stop was at Sim's Park. This was a park-cum-botanical garden developed more than a hundred years ago. This is a perfect place for a family to spend their evening time. We saw few trees in the park which were more than 100yrs old.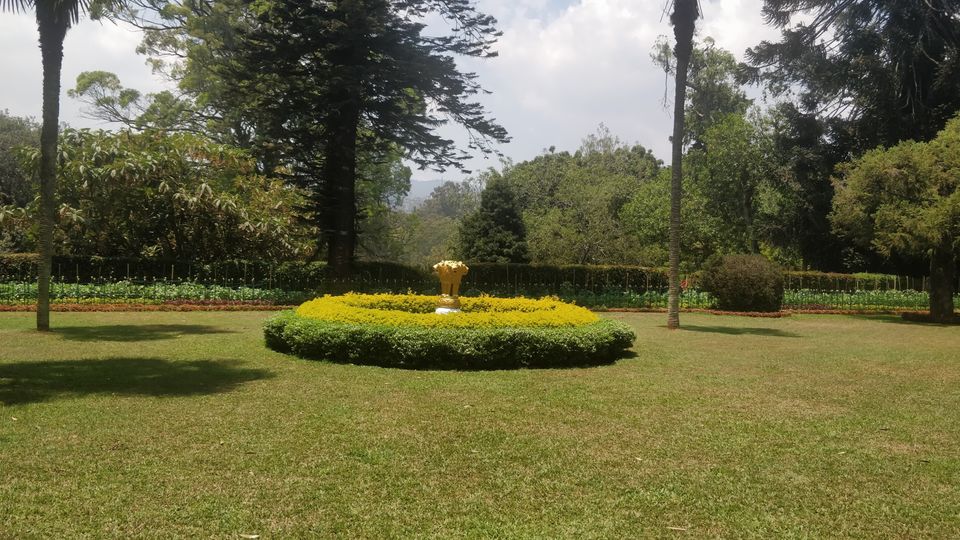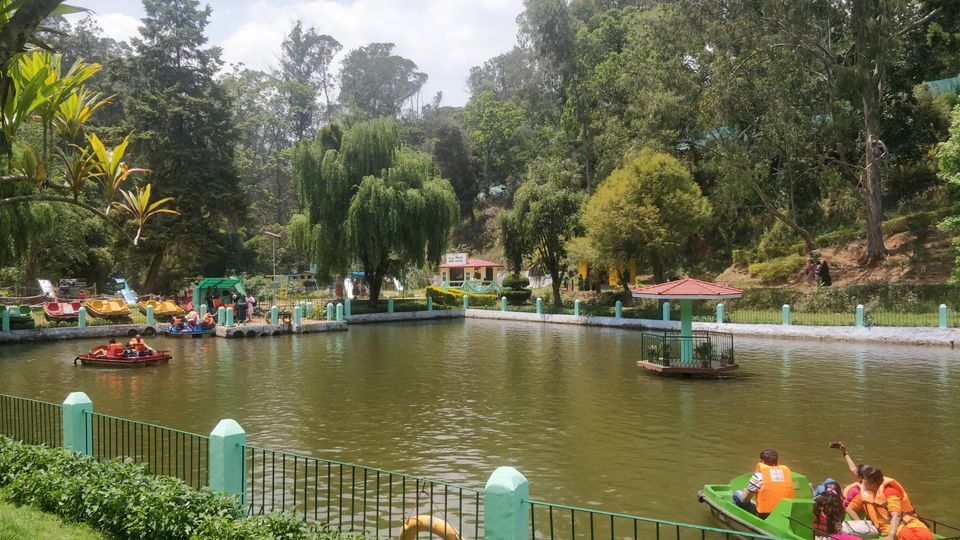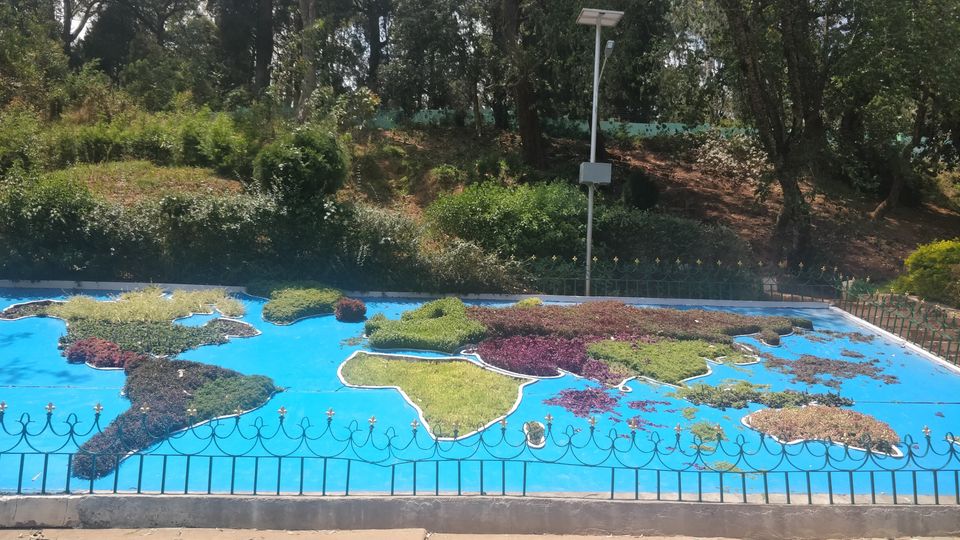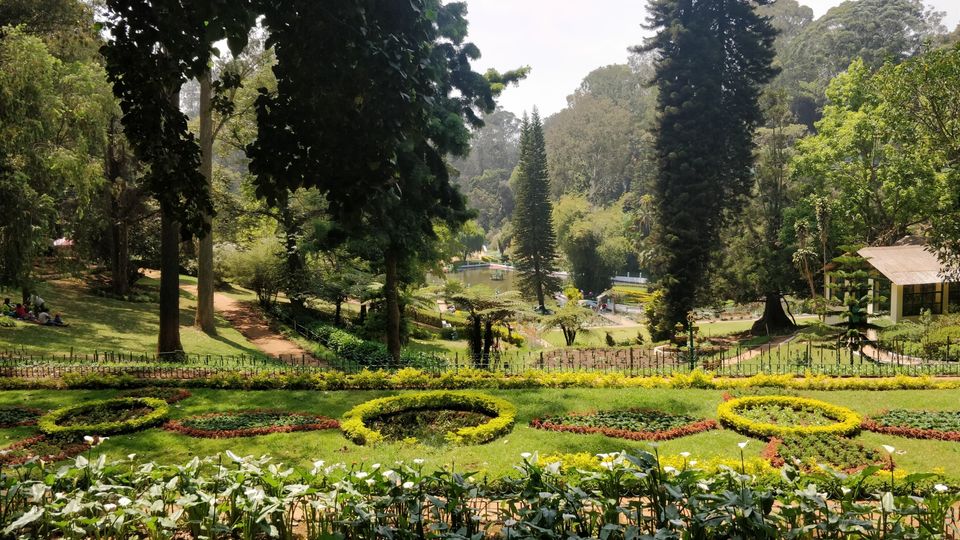 Next, we reached Tea Garden.....This place had been the showstopper for our complete trip. This is exactly what Ooty is. A perfect blend of lush green tea plantations with clear sky as background. It looked like a green carpet spread all over the hills. This shows how colorful and beautiful our nature is. Don't forget to try capturing this beautiful scenery in whatever angle you want to as I assure you will not be disappointed with any of those for sure.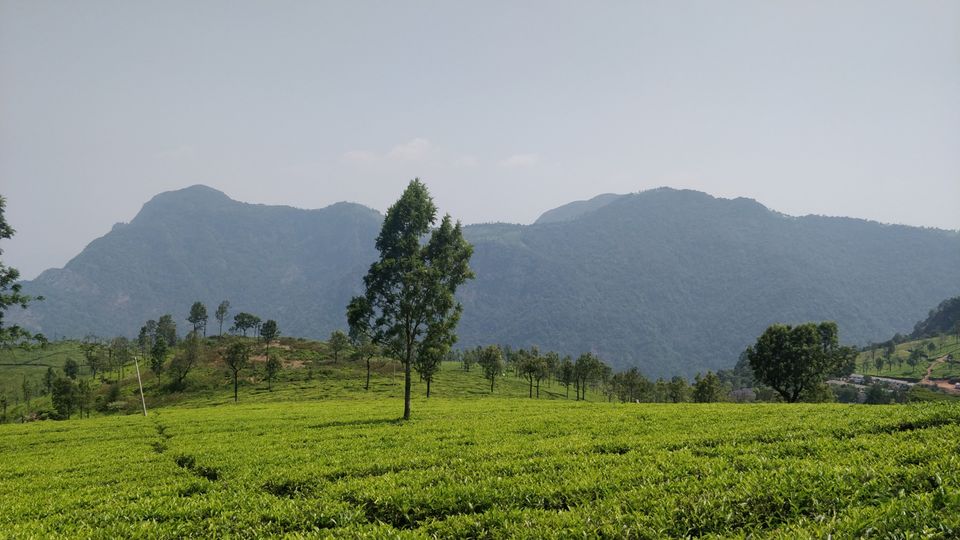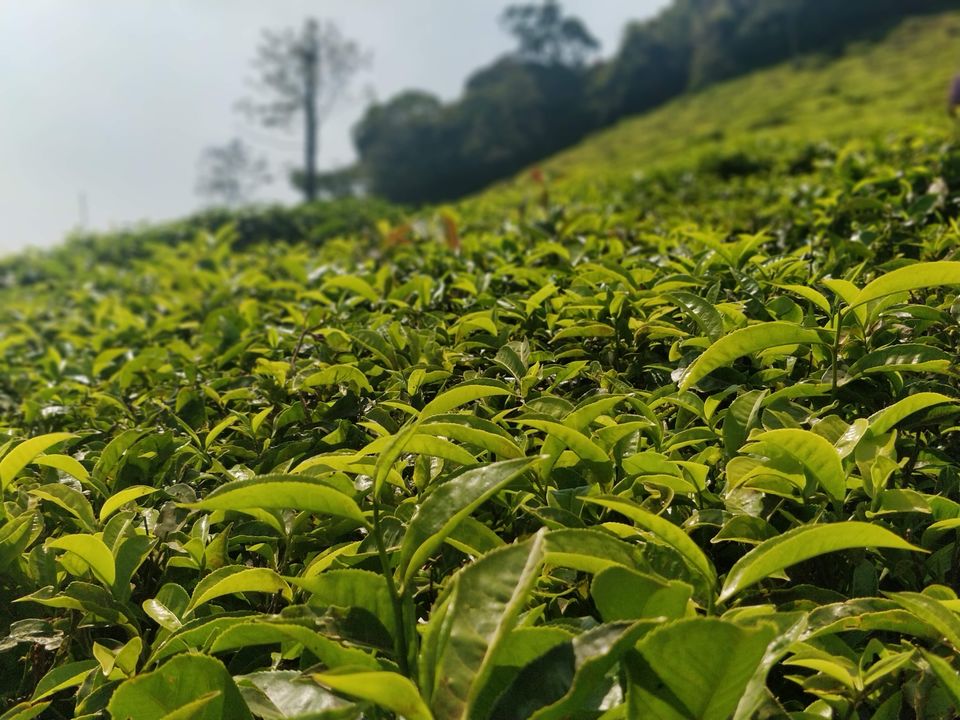 On our way from Tea Garden to our next destination we came across a number of Oil and Chocolate factories where in they make the very famous niligiris eucalyptus oil and chocolates. The procedure of extracting this eucalyptus oil is actually very simple and they do this in a very traditional procedure. The factory members are more than happy to explain everything. Don't forget to tryout the local tea which is again made by the localities. They offer you wide varieties of tea. They even have outlets of their own eucalyptus oil in various forms which are meant for joint pains, hair care and many other reasons which we usually tend to suffer with in our daily life.
After the Tea Garden, we reached Dolphin's Nose...from where we had the view of Catherine Waterfalls and the city of Mettupalayam. It took us a while to find out where the waterfalls are :P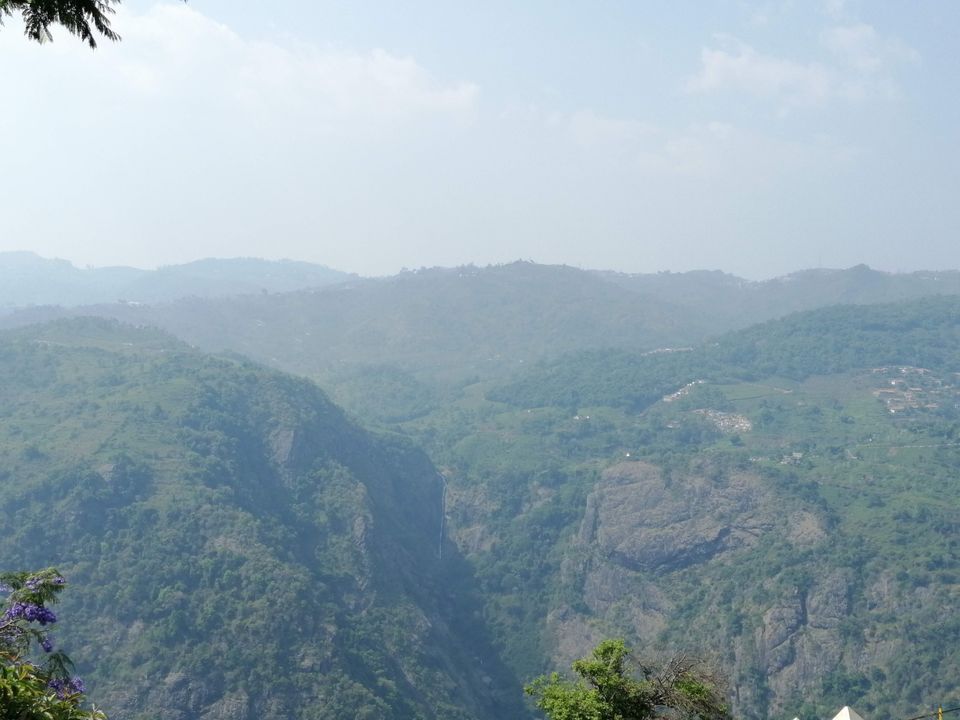 Next stop was at Lamb's Rock...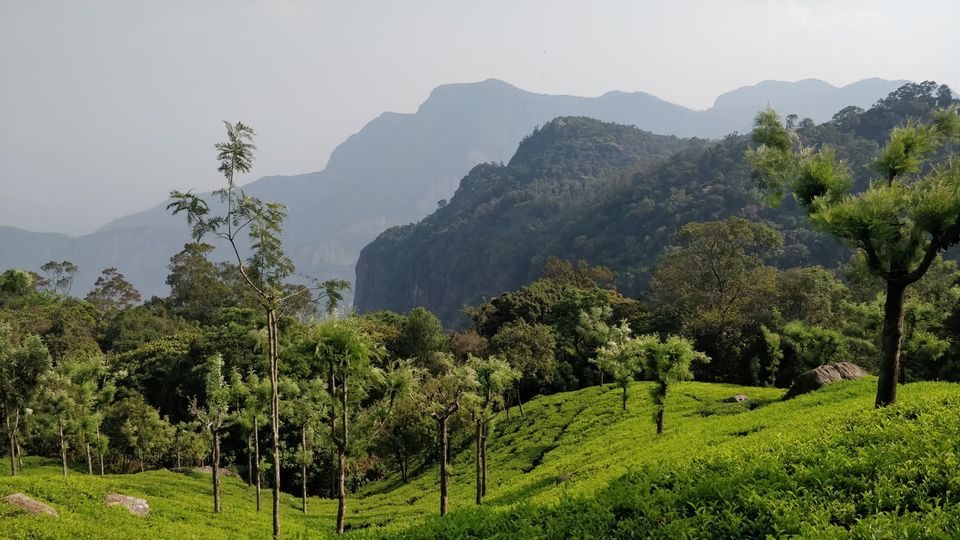 After this, we were back on our way to Ooty....and that was the end of the day.
The night times in Ooty might bother you with the temperatures. They had gone as low as about 17 degrees celsius when we had been there. It is the case with most of the hill stations. So, it is better to carry winter wear..
The plan on our second day was to visit Pykara and Ooty...We decided to go to Pykara first and then Ooty.
Enroute Pykara, we stopped at Pine Forest which is open for tourists to enter only in some particular time of the year. After reaching there, we understood why the film makers are so drawn to here. They are picturesque and offer a great experience...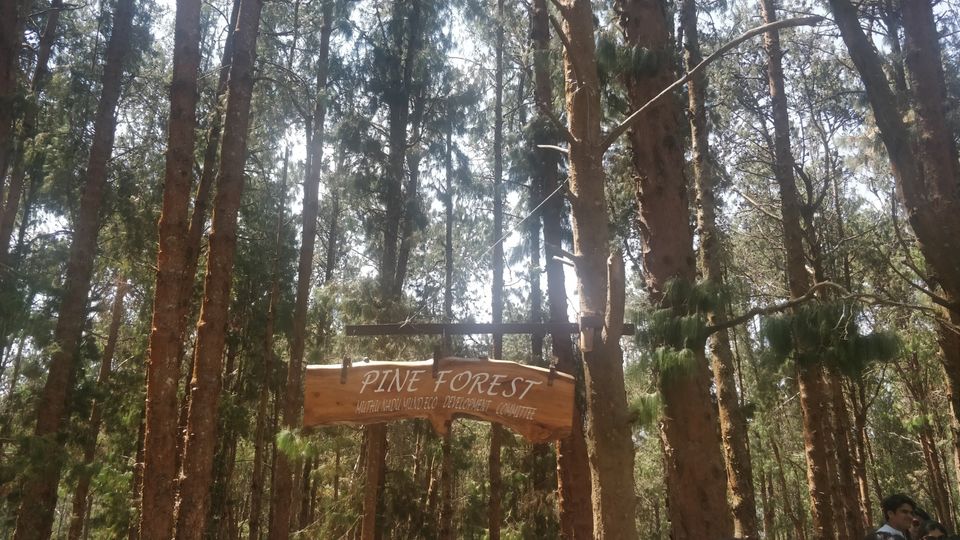 Next we had been to tree garden which seemed like a very couple friendly location to go spend time in.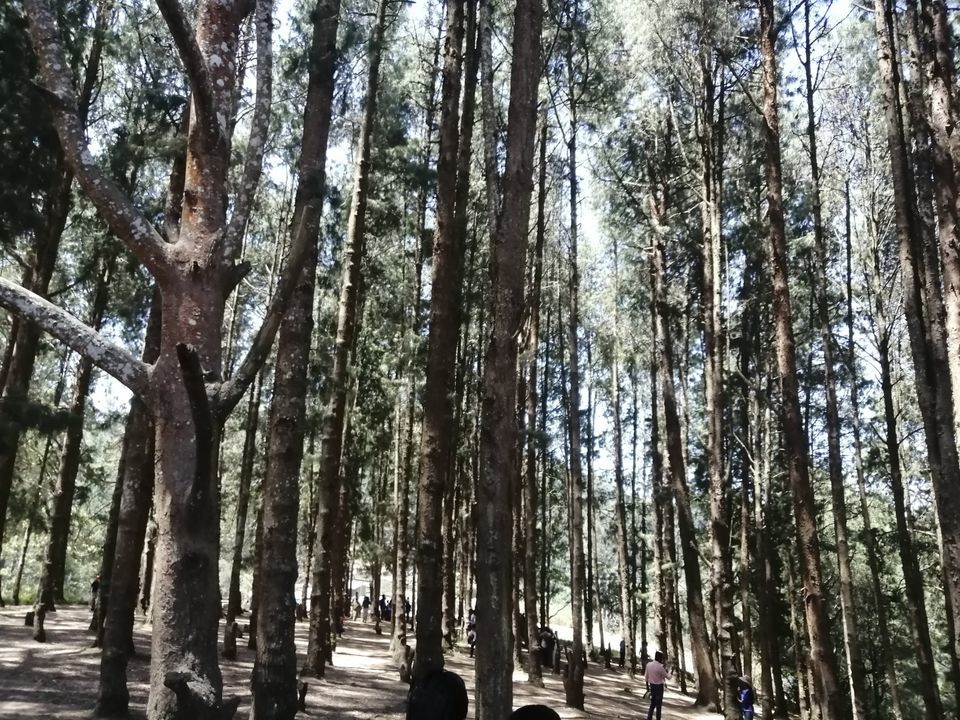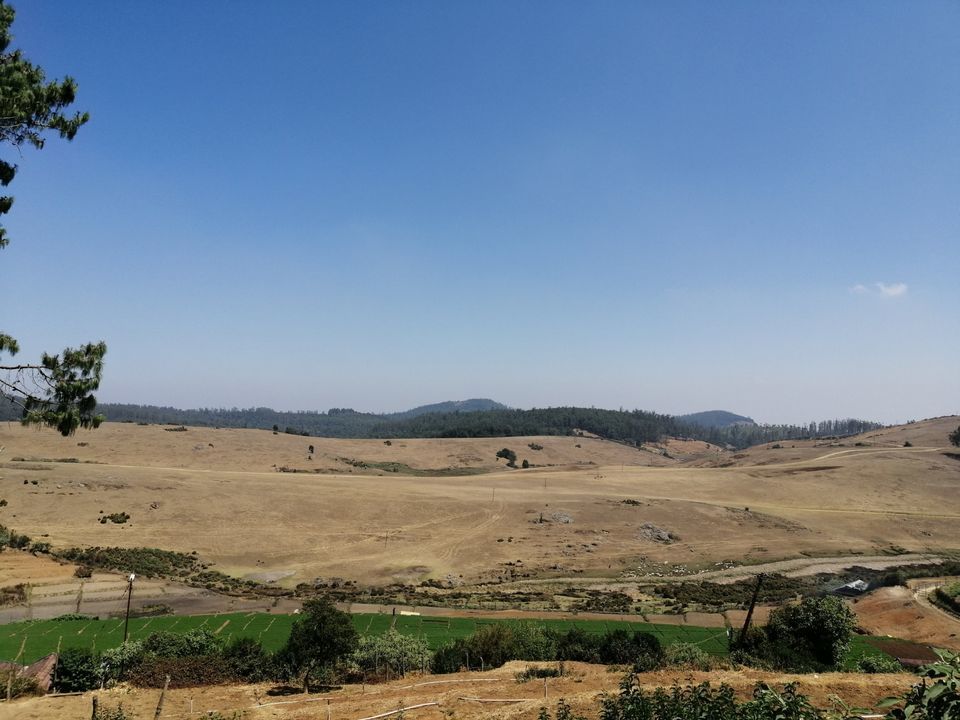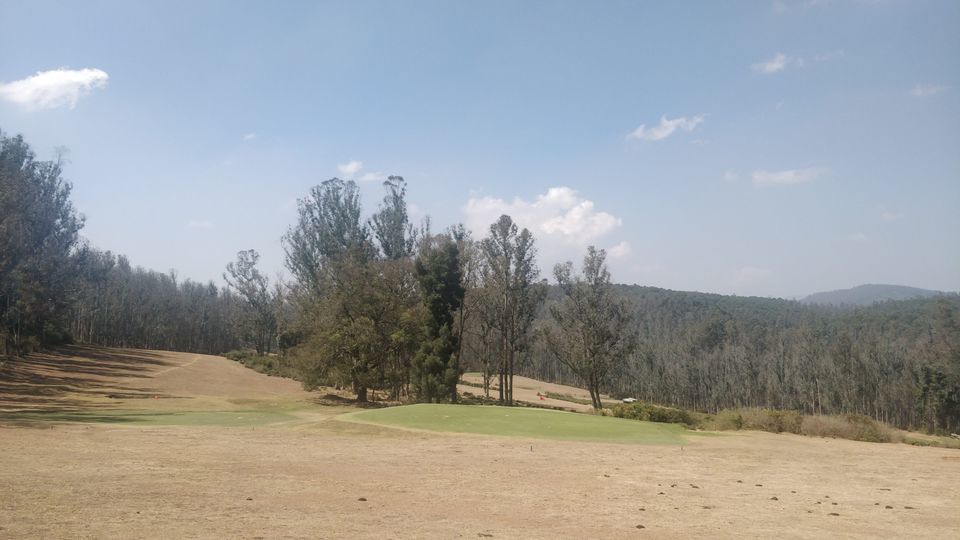 We reached Pykara....where we saw Pykara Waterfalls, Pykara Dam, Backwaters of Pykara Dam and Pykara Lake.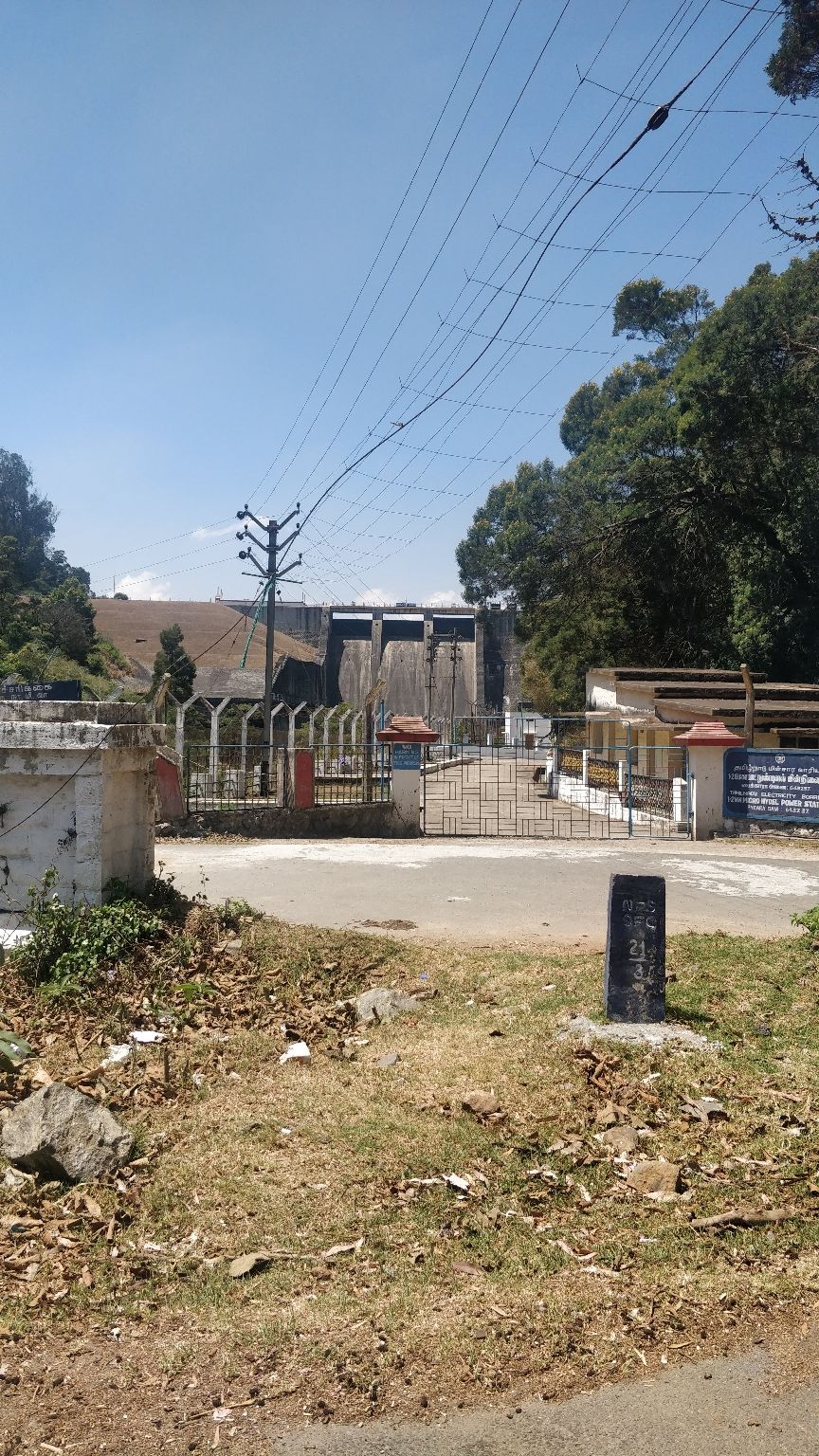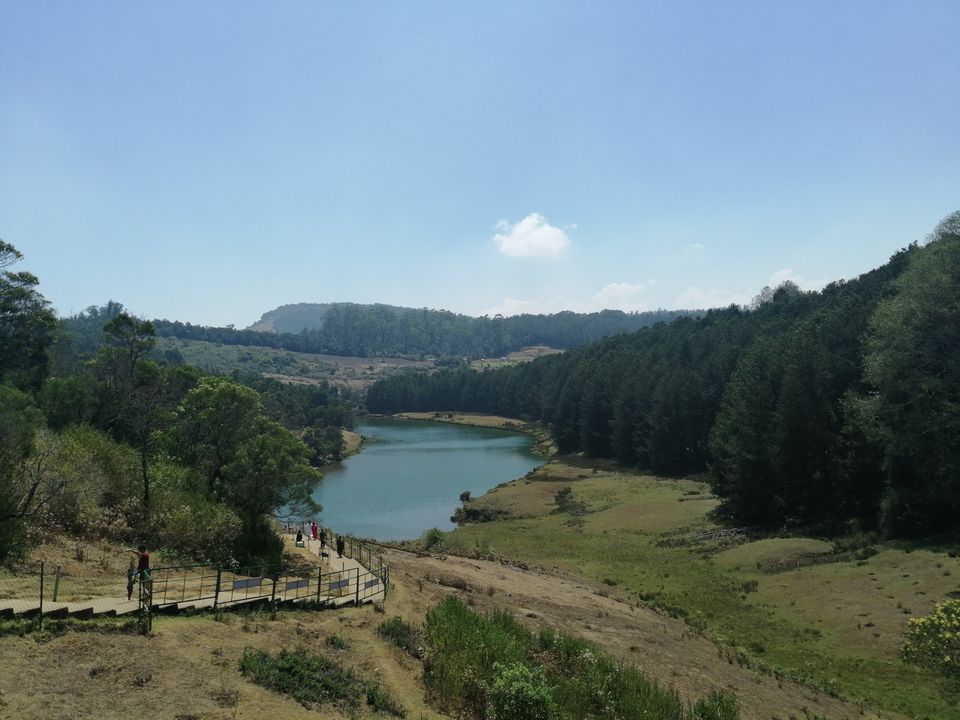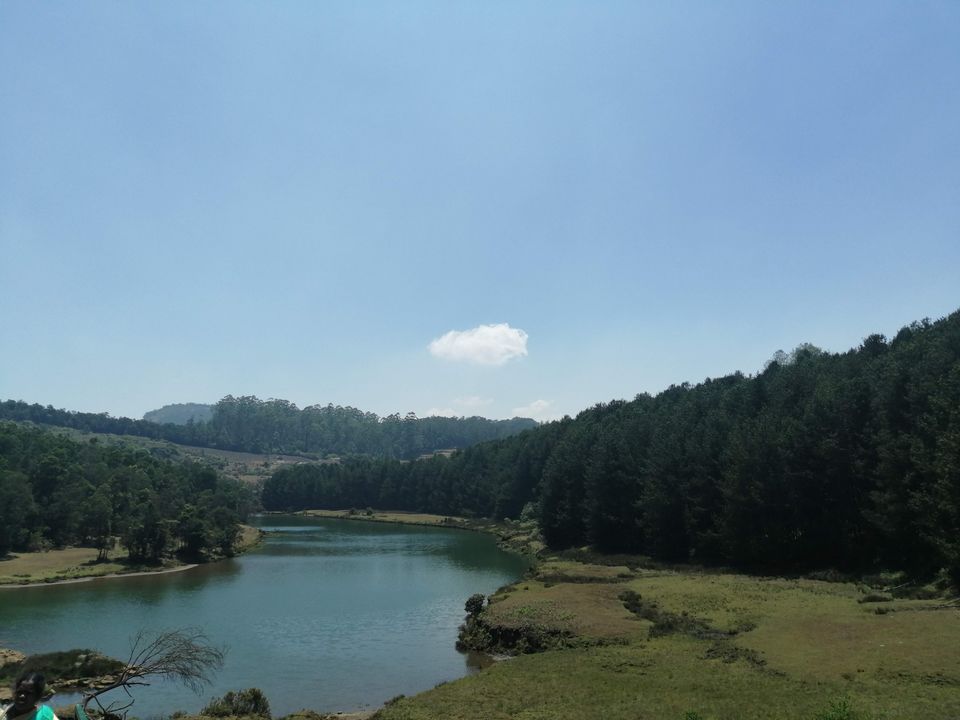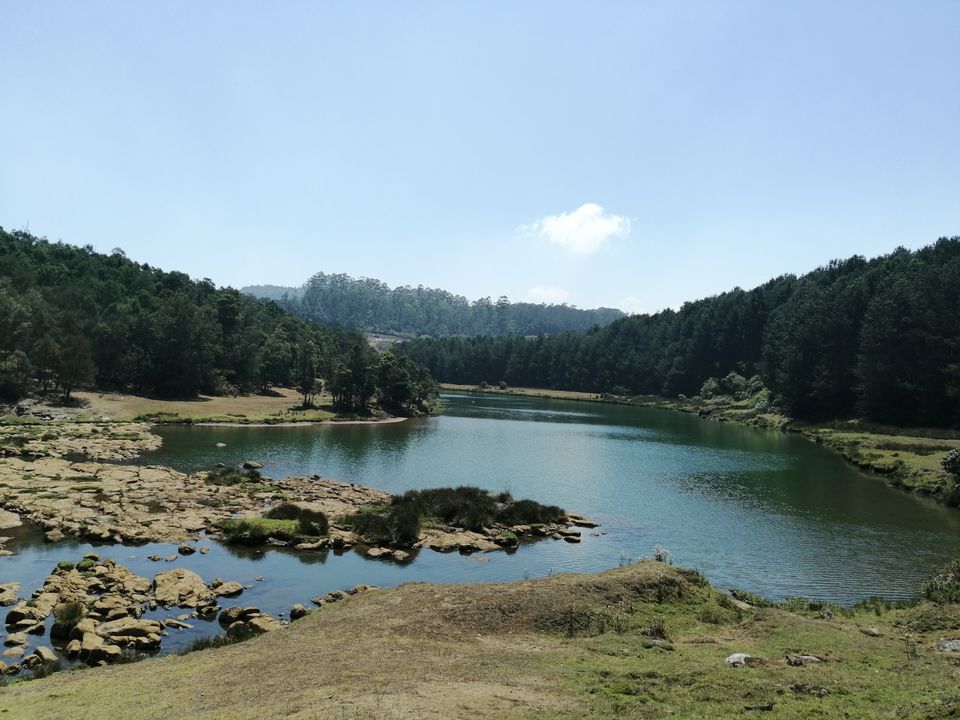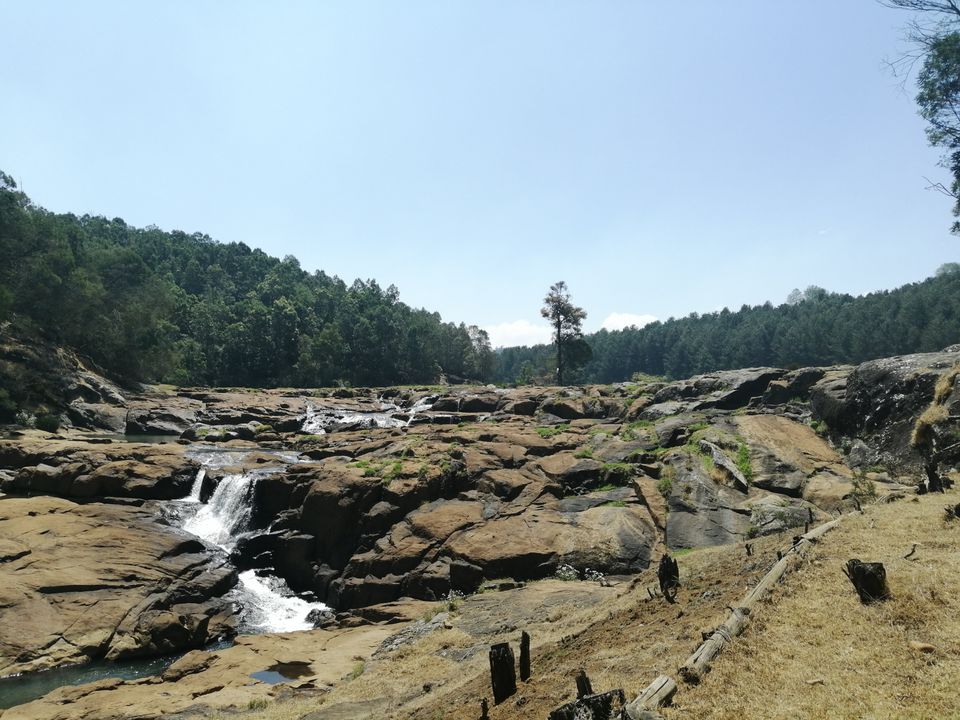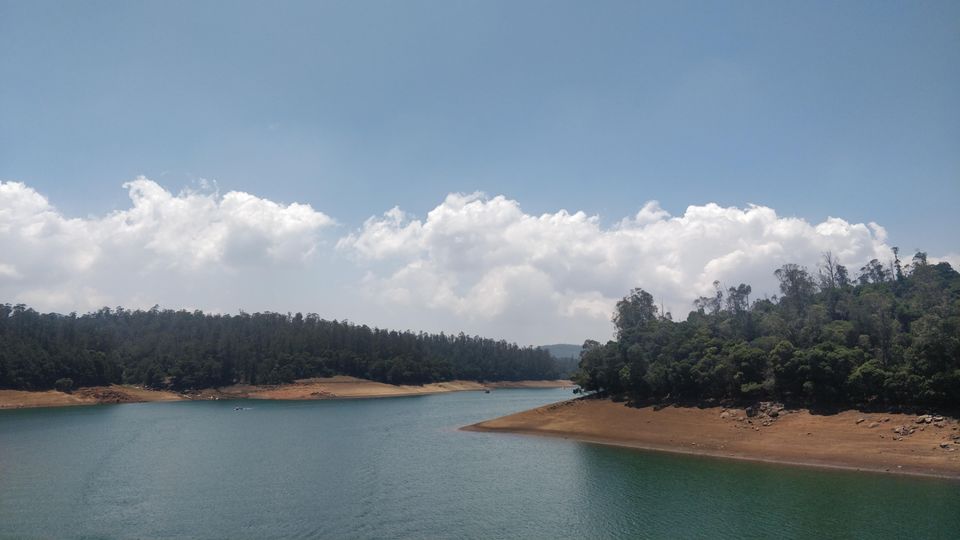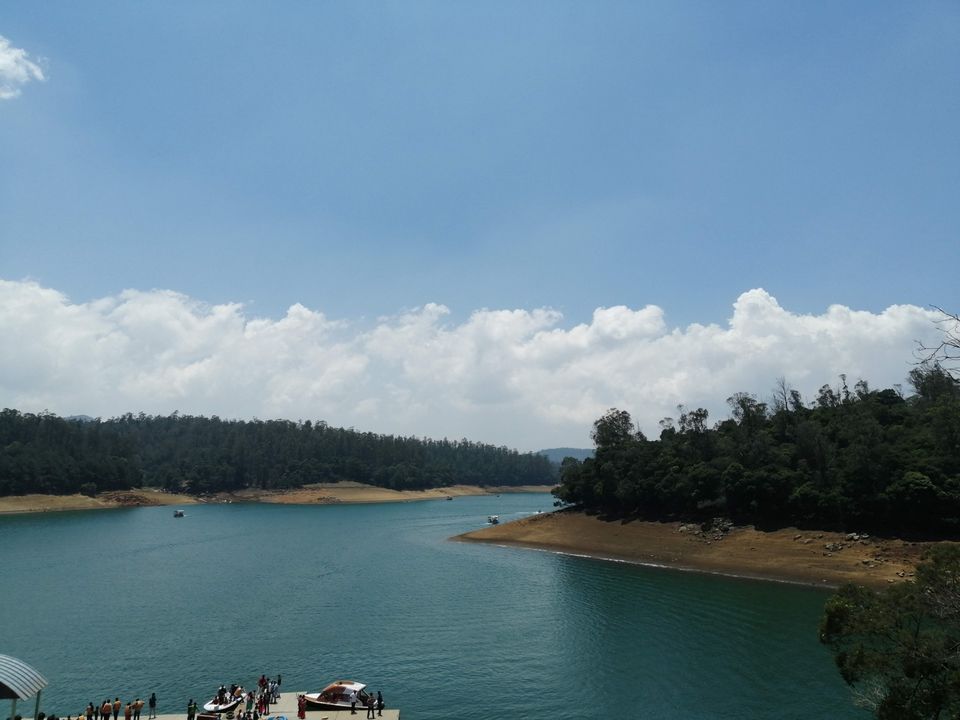 After we reached 6th mile view point...and it seems shooting of many Bollywood films have taken place here..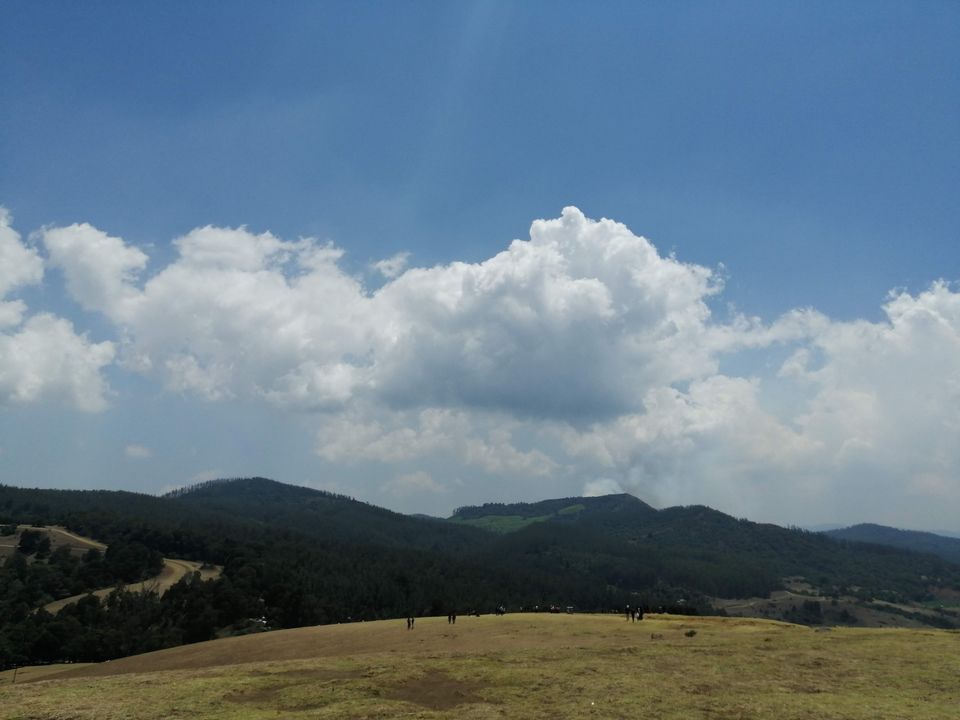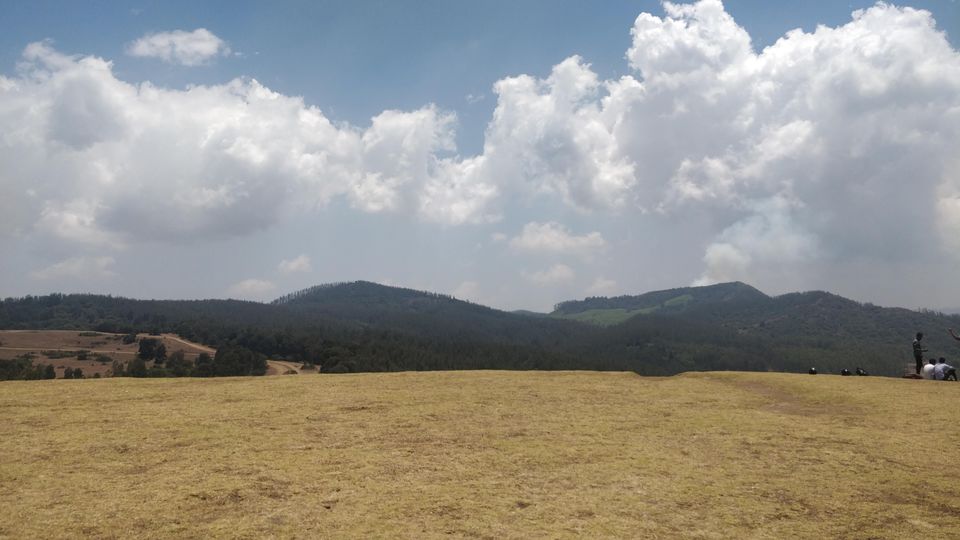 After this, we were back to explore the city of Ooty....
First stop: Karnataka Garden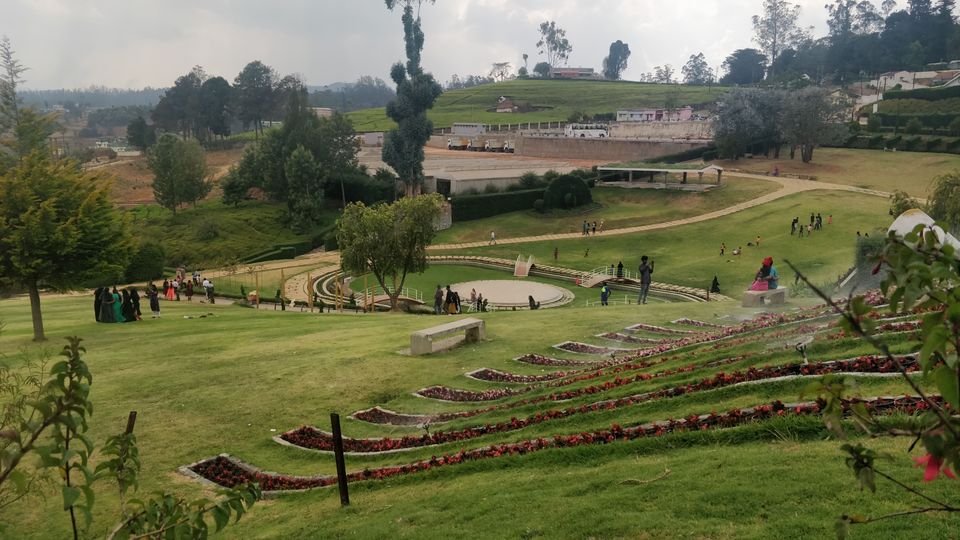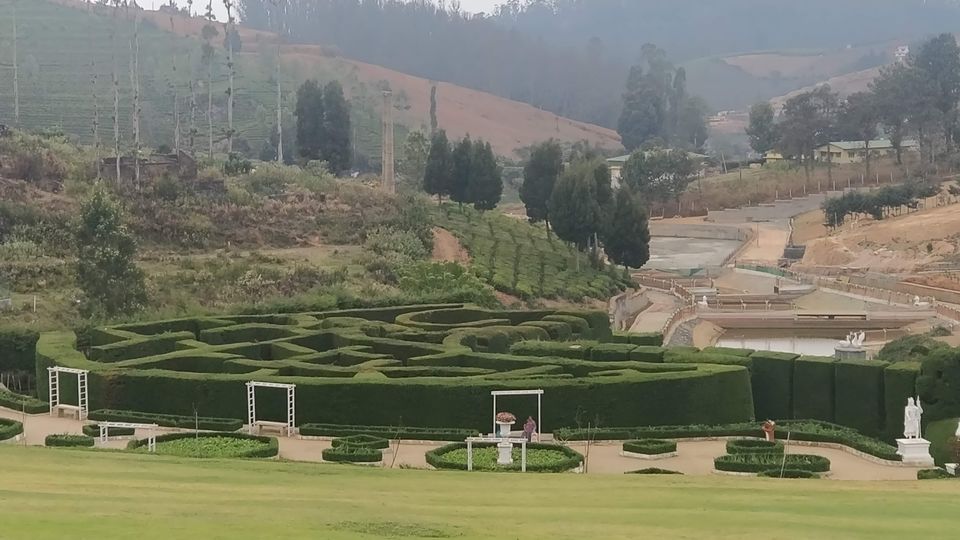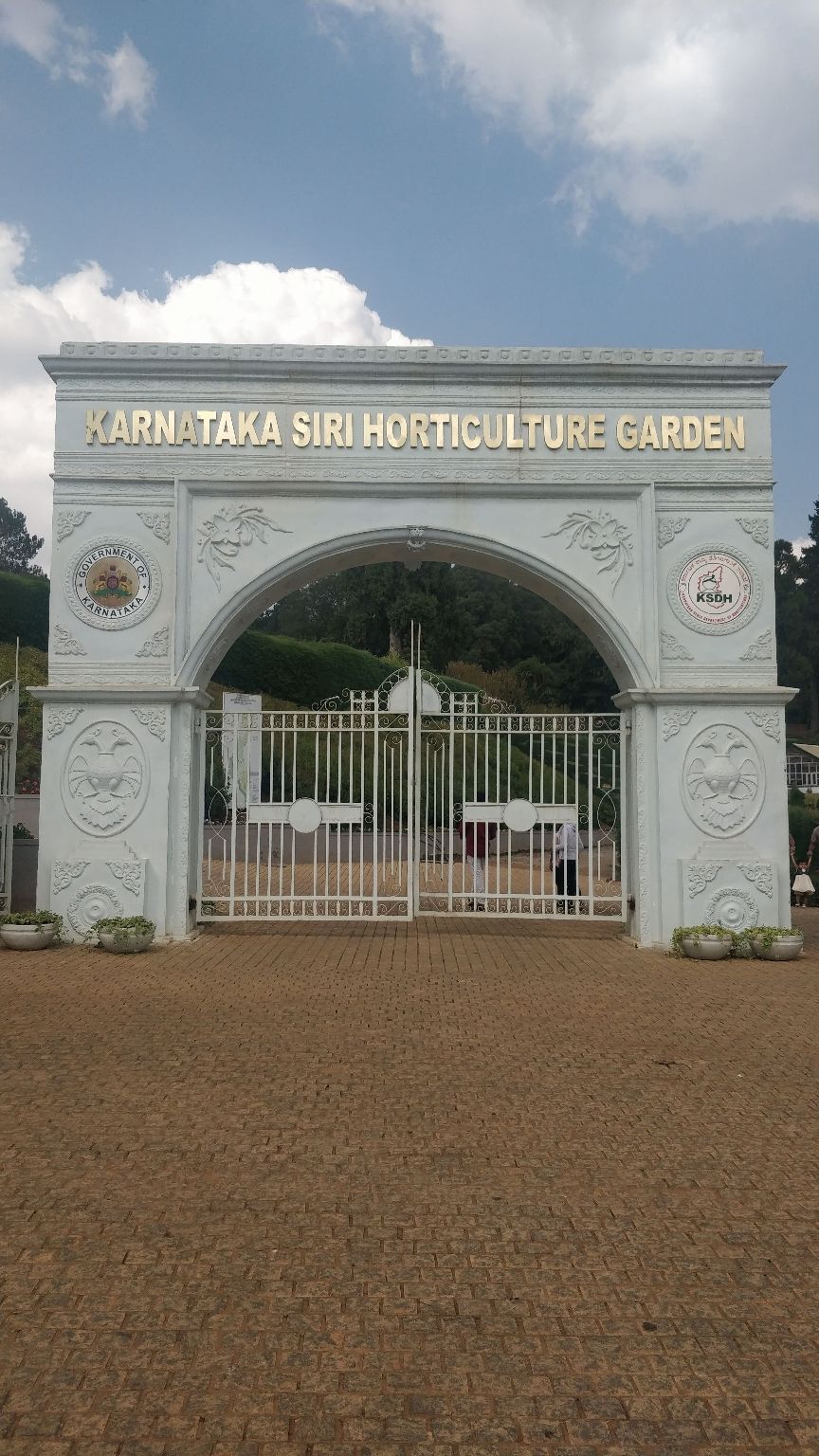 Next stop at Ooty Lake and Thread Garden..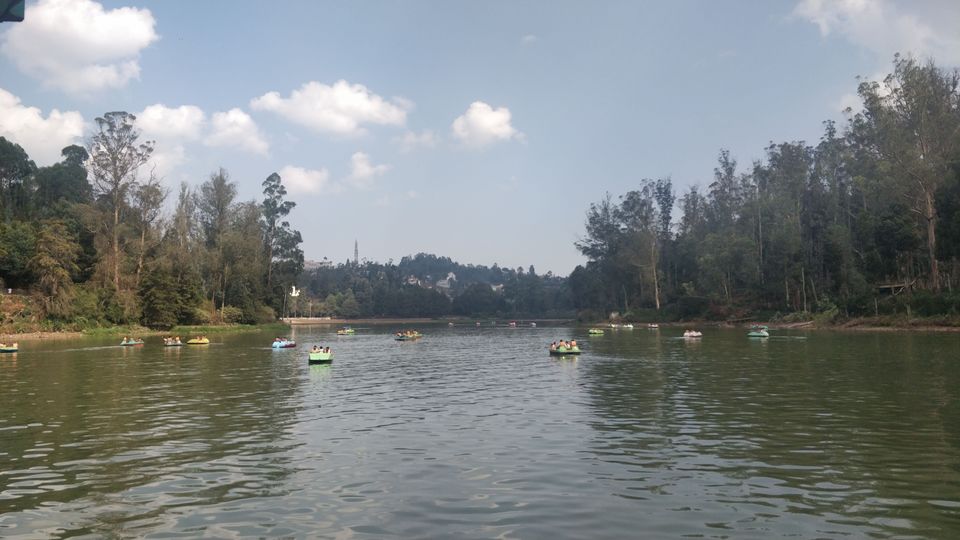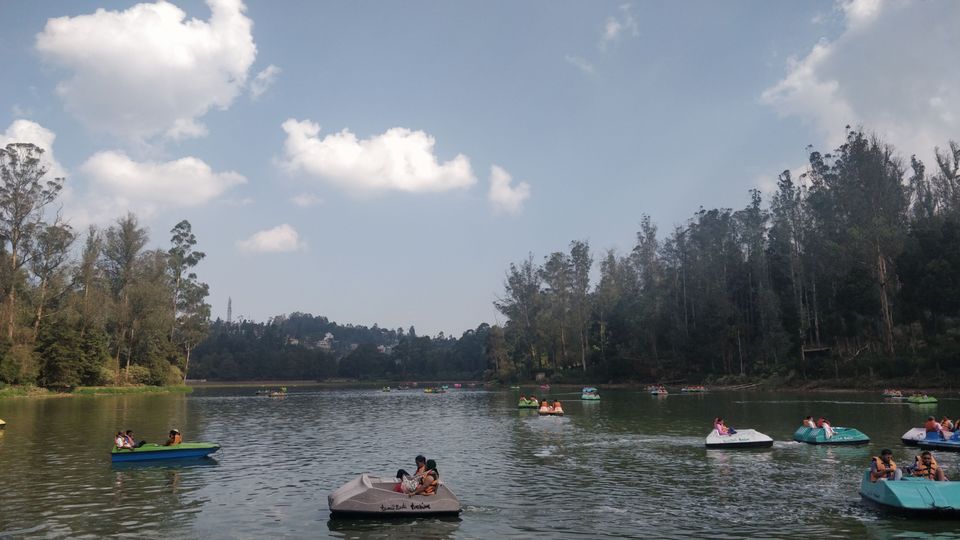 Next we went to Rose Garden and Botanical Garden.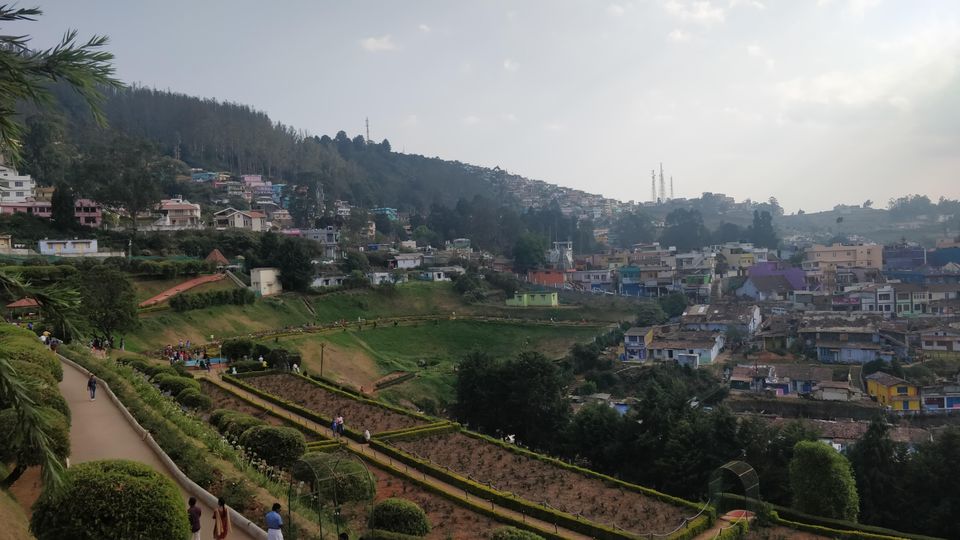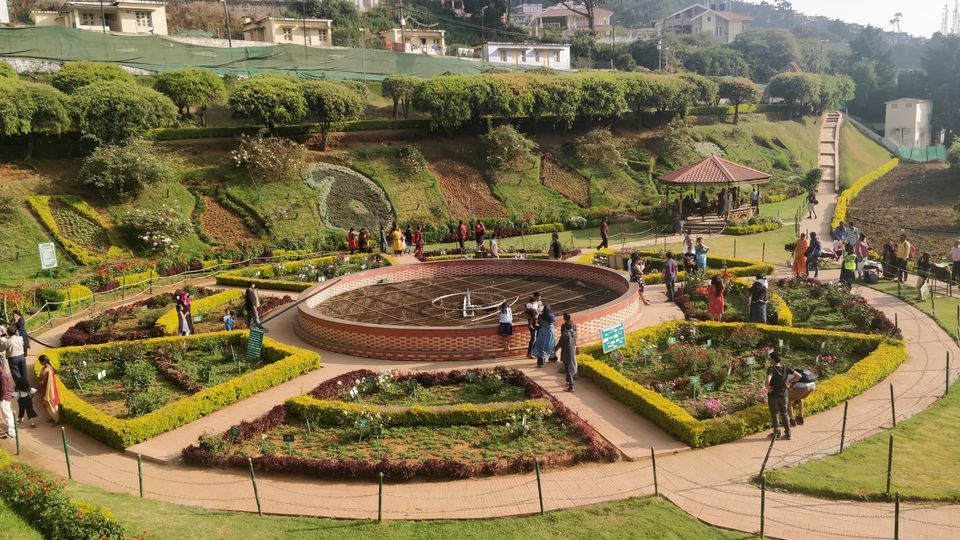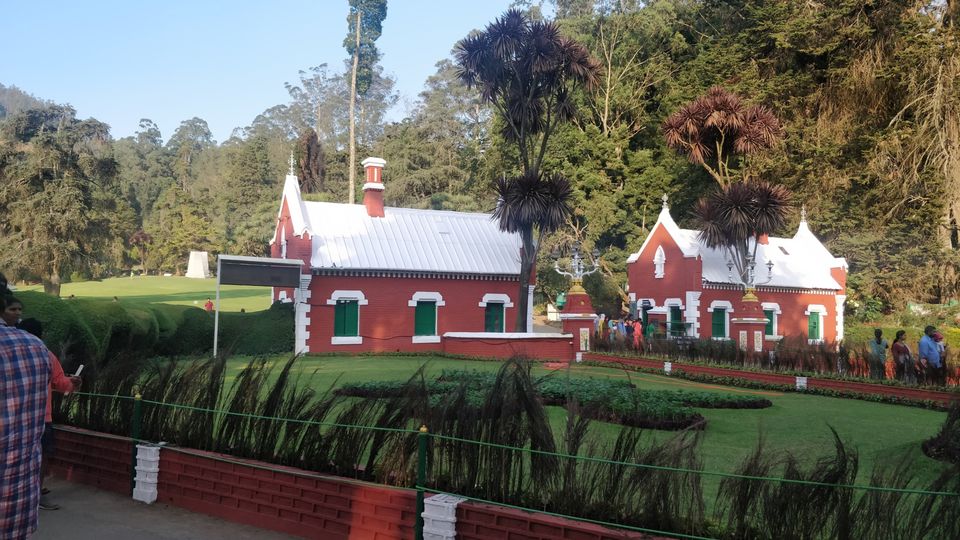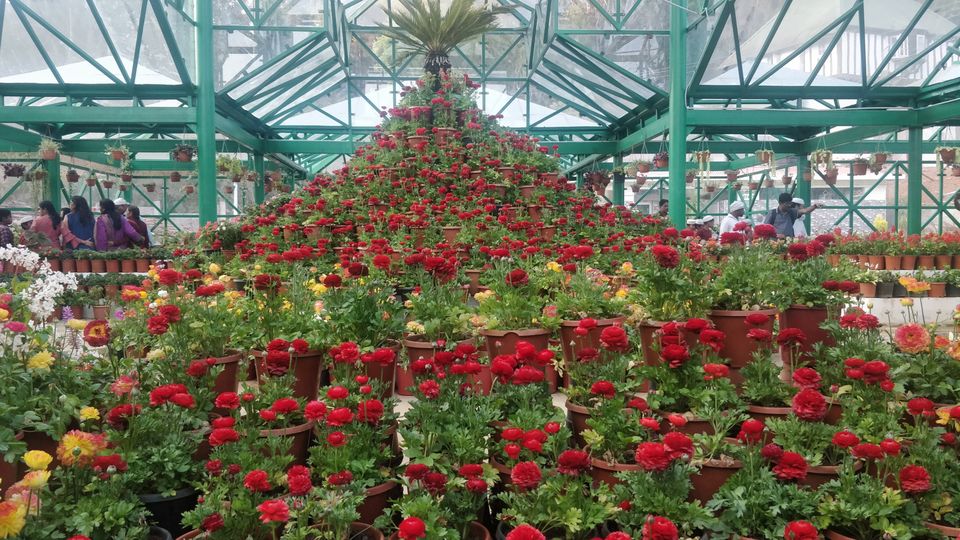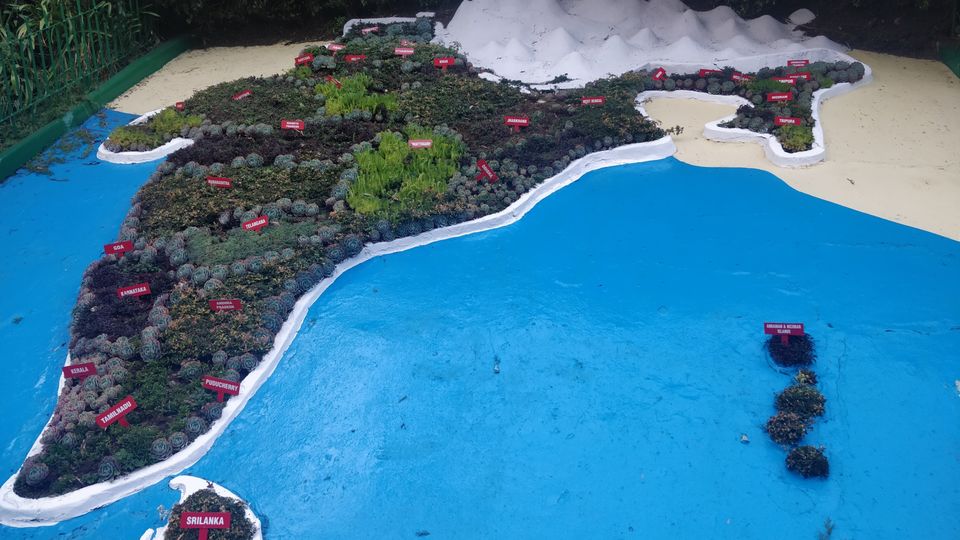 After Botanical Garden....we did souvenir shopping and that was the end of our memorable trip to the Queen of Niligiris..
HOW TO REACH OOTY:
By Air:
Approximately 85 km away, Coimbatore Airport is the closest airport to Ooty.
By Road:
An amazing way of reaching Ooty is by the well-maintained state and national highways. TNSTC buses along with some private buses connect Ooty with major neighbouring cities like Bangalore, Chennai and Mysore.
By Train:
Mettupalayam, 40 km from Ooty, is the nearest railhead serving this hill station. Several trains are available from nearby cities like Chennai, Coimbatore, Mysore and Bangalore for Mettupalayam. Once you reach the railway station, you can hire private cabs or avail bus services to reach Ooty. Another exciting way of getting to Ooty is by boarding the heritage Niligiri mountain toy train.