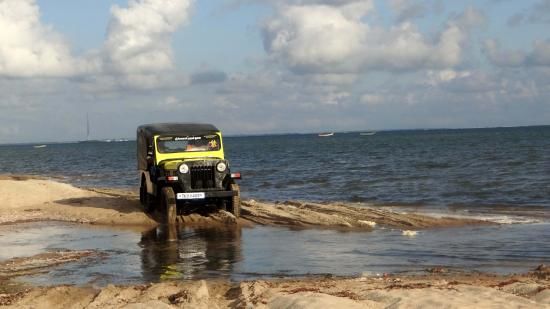 Where sky meets the sea...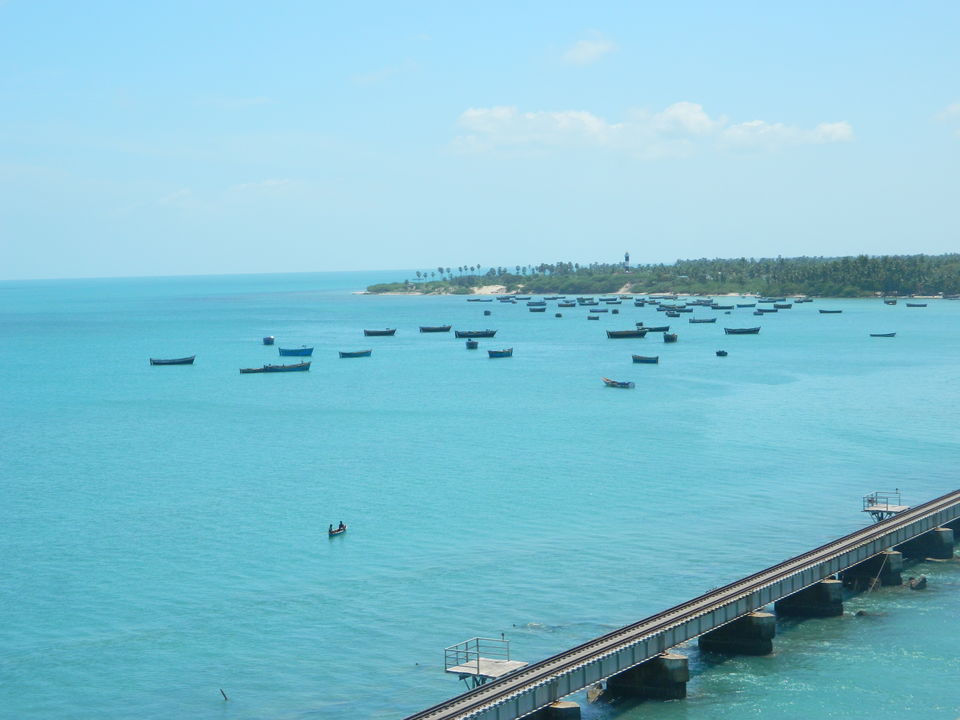 If you are addicted to Sea , then this is must go place in India. I am not a sea person still I found this place breathtaking... A place where sky meets the sea. When traveling from Madurai to Rameswaram the only thing I could see,is the Sea... Its the place literally in between the sea. Before writing about the sea let me explain few things about the city.
Rameswaram is a town of Tamilnadu. It is located on Pamban island separated from mainland India by Pamban channel and is about 40km from Sri Lanka. Pamban island and also known as Rameswaram island is connected to mainland India by Pamban Bridge. Pamban bridge is India's first sea bridge . The distance of Pamban Bridge is 2km.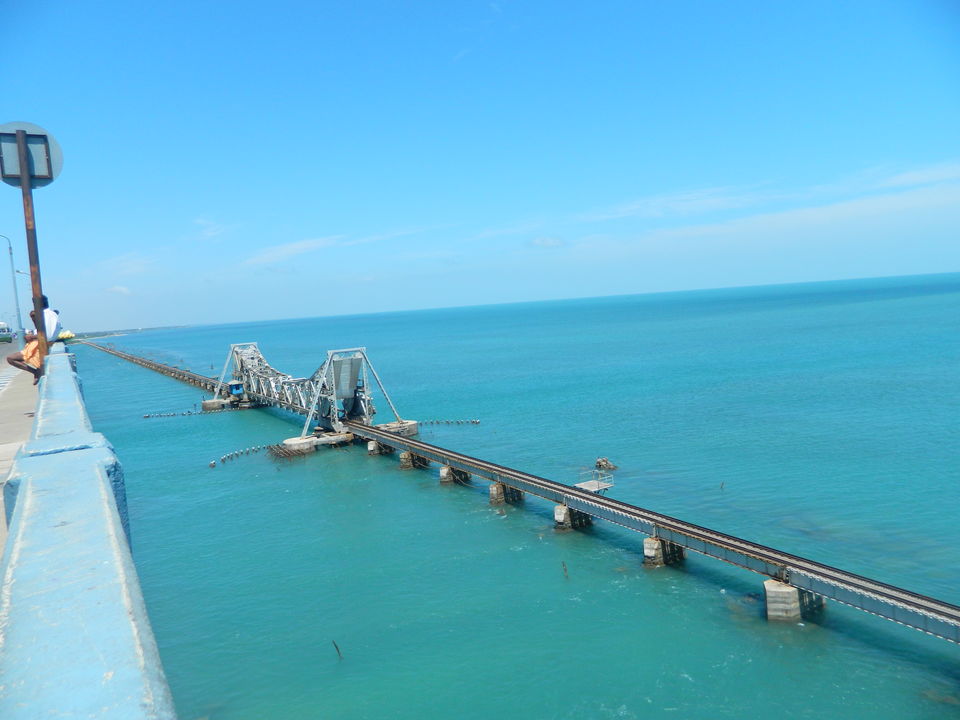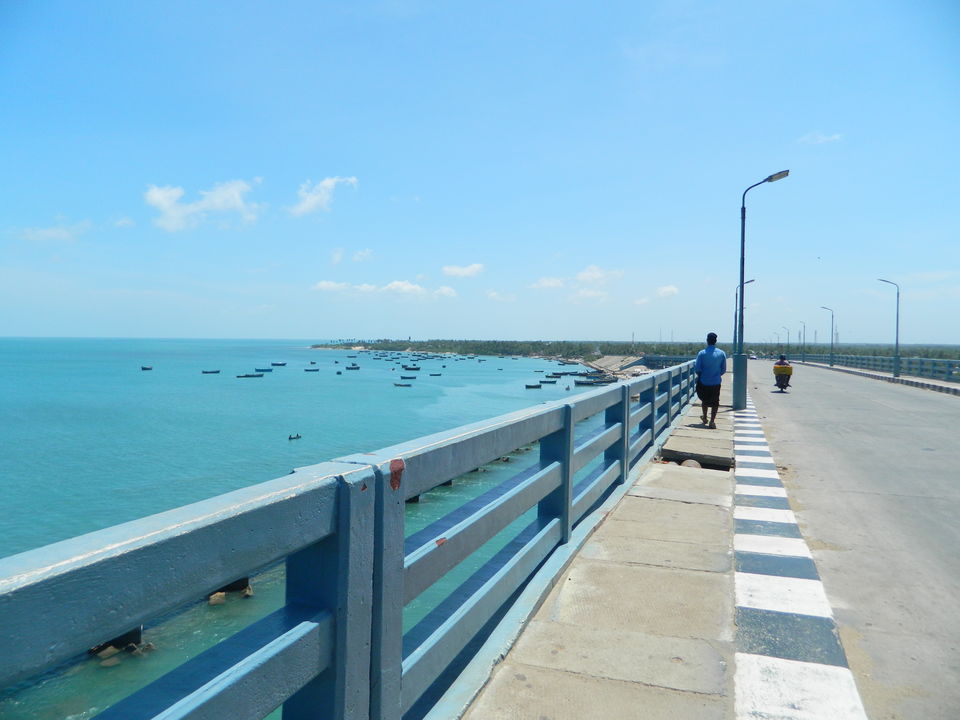 It is said that this place is where Hindu god Rama built a bridge across the sea to Lanka rescue his wife Sita from her abductor Ravana.
How to reach:
Rameswaram is accessible by air, railway and roadway.
By air-
The nearest airport to Rameswaram is Madurai, which is around 149km from the city. Buses , cabs or rented taxis can be taken from the outside of the airport.
By road-
Rameswaram is well connected to various parts of the country by road. regular bus services are also Available and can also be reached by car from different routes.
By rail-
Rameswaram railway station is connected to the many parts of the nation.
I went to Rameswaram by road from Madurai. It takes nearly 3 and half an hr to reach by car.. The road journey was awesome . The most beautiful thing about the journey was the sea on the both sides of the road. To reach Rameswaram we have to cross the Pamban Bridge. Its 2km long bridge over Bay Of Bengal. Its breathtaking view from there. I took my first halt over that bridge to see the trains passing by over the railway bridge over the sea. Pamban Bridge is an Engineering Excellence of our Indian Railways..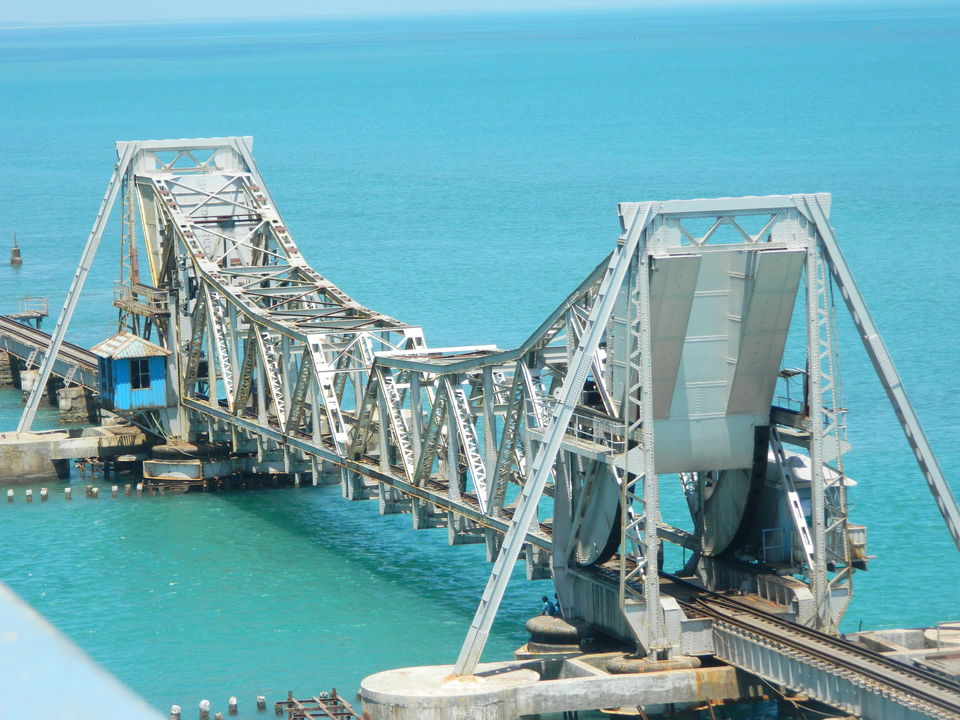 Points of interest:
Ramnathaswami temple
Agni Tirtham
Dhanushkodi Beach
Ruined Church of Dhanushkodi
Rama setu (Adam's bridge)
Panch mukhi Hanuman temple
Ramanathaswami temple-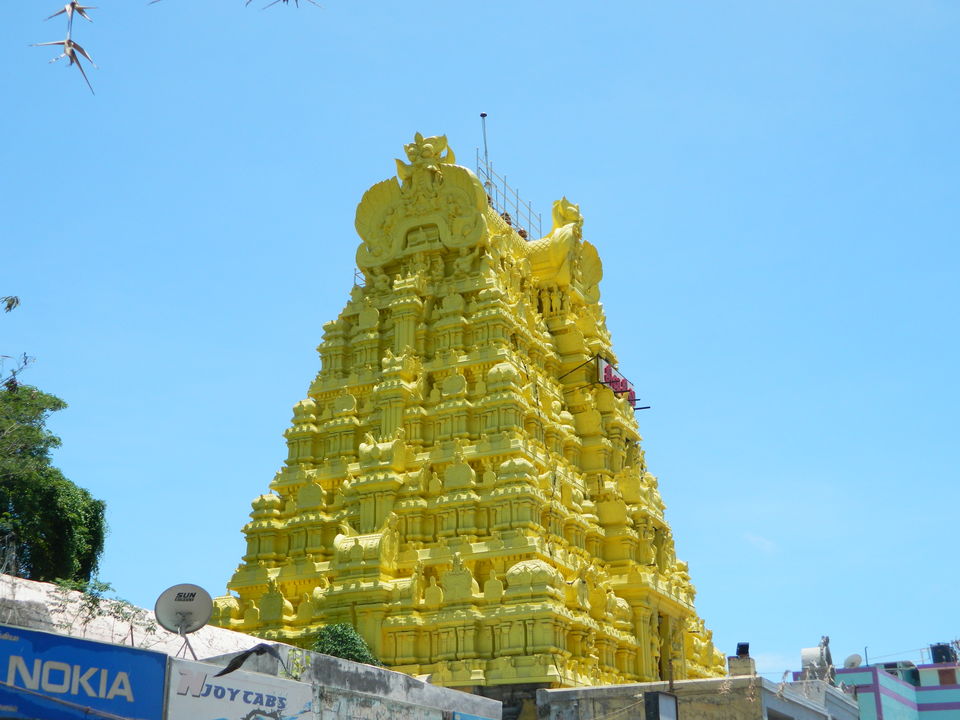 My next stop was The Ramanathaswami temple, of lord Shiva which is located in the middle of the town.
Ramanathaswami means 'The master of Ram' which refers to lord Shiva.
It was built in 17th century and spread over an area of 15acers. It has a 4000 feet long pillared corridor with 4000 pillars. The corridor is longest for any Hindu temple in India.
The beauty of the temple is indescribable . Temple tanks, Hall of Pillars and several other shrines in the temple attracts millions of people every year, especially during Maha Shivratri.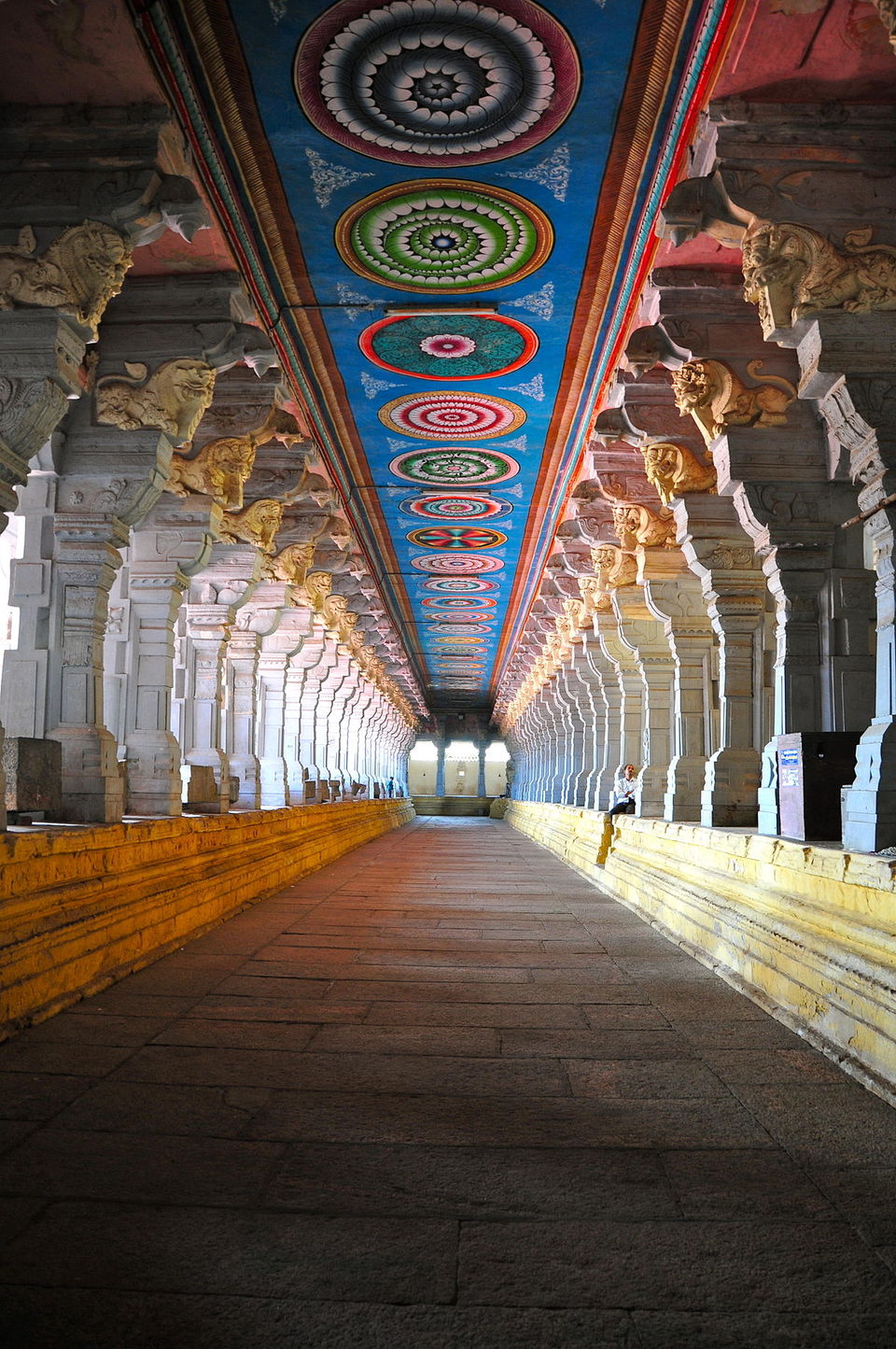 Agni Tirtham-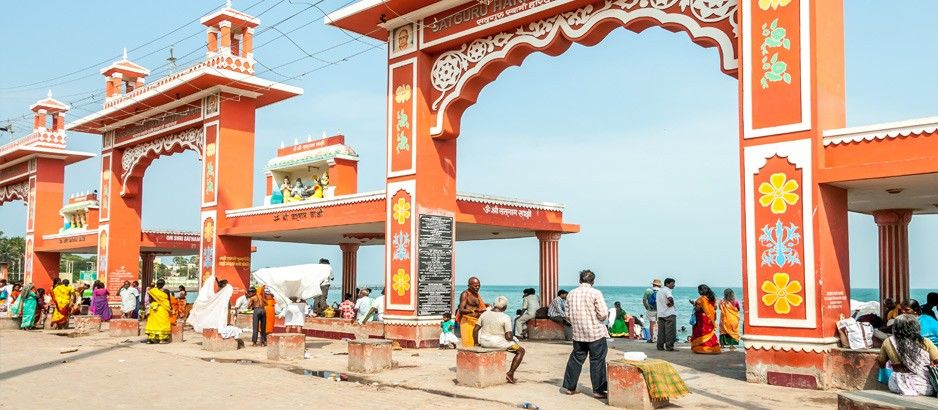 Its one of the Tirthas of Rameswaram. The beach of Ramanathaswami temple is known as Agni Tirtham. Its one of the 64 sacred baths in Rameswaram. Everyday thousands of pilgrims took bath in this holy sea. The other Tirthams are Ram Tirtham, Lakhsman Tirtham , Jatayu Tirtham, Kaveri and Jada Tirtham.
Dhanushkodi Beach-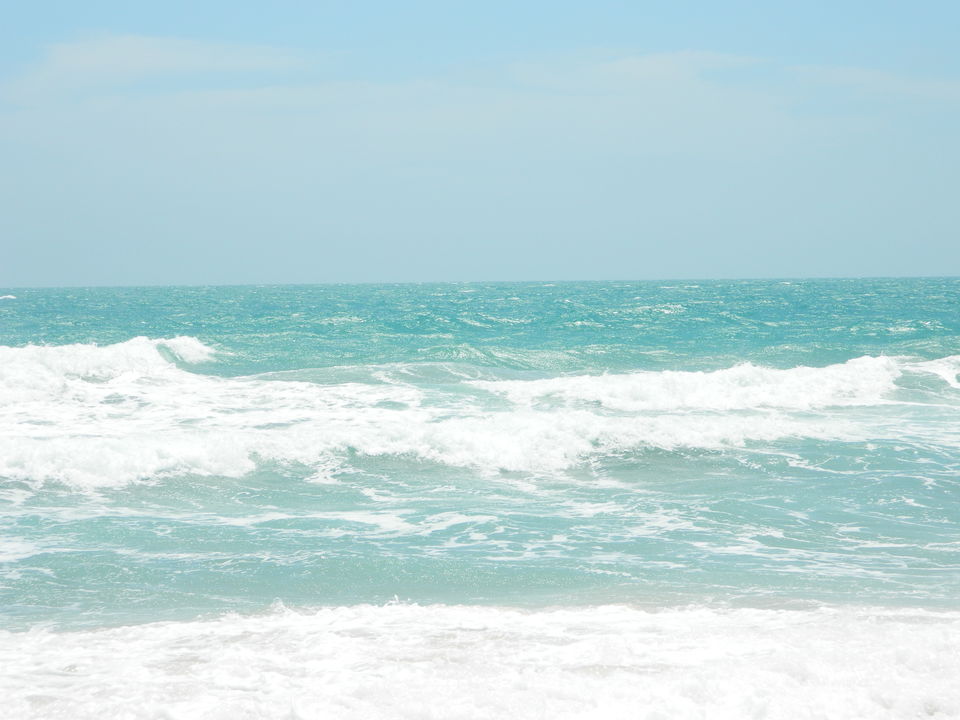 The southernmost tip of Rameswaram is known as Dhanushkodi. The place was often ruined by the cyclone but never displaced a single stone of the temple . Dhannushkodi is an abandoned town which is 20kmnaway from Rameswatam and 29km from Sri Lanka. Its a beautiful view of 2 ocean , Bay of Bengal and Indian ocean.
A visit to Dhanushkodi takes your breath away and is a visual treat to your eyes with incredibly clear blue sea. After a point of journey from where you can no longer take your own cars , will have to travel by jeeps and mini buses. The deserted islands is occupied by huntsmen of fisher folk who seems to live in isolation and have no connection other than jeeps to travel to mainland. Its an exceptional bumpy ride in a jeep almost between the seas and reaching the end of India. Its a breathtaking view from there. The beach lies on the tip of Rameswaram island. You will find small stalls of local people selling fruits and water and handmade accessories for the travelers who visit the place. Its a beautiful place to spend a day.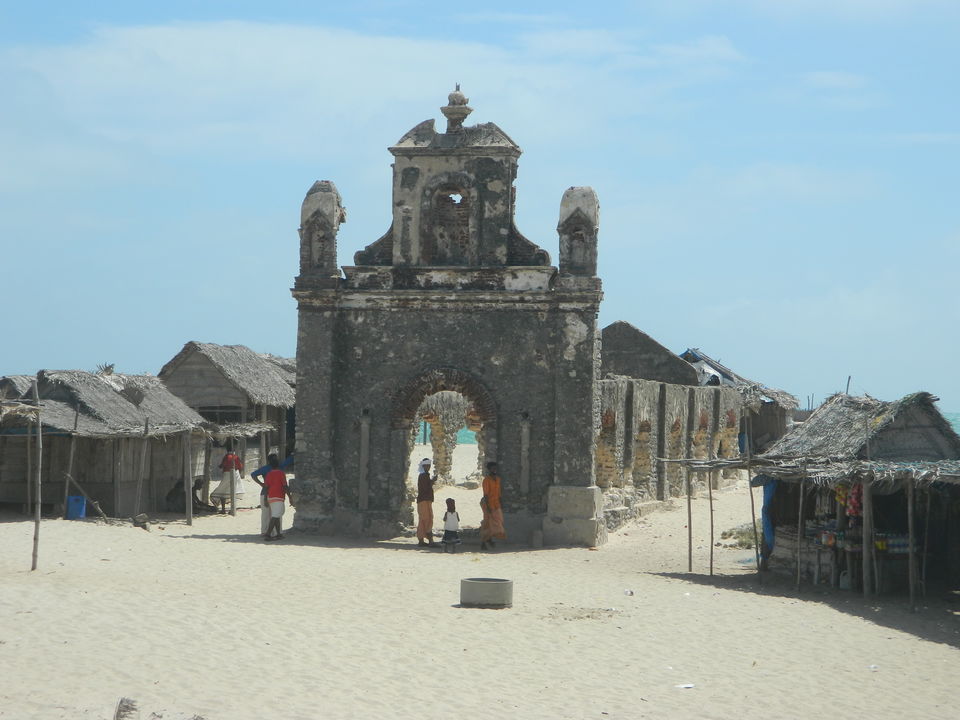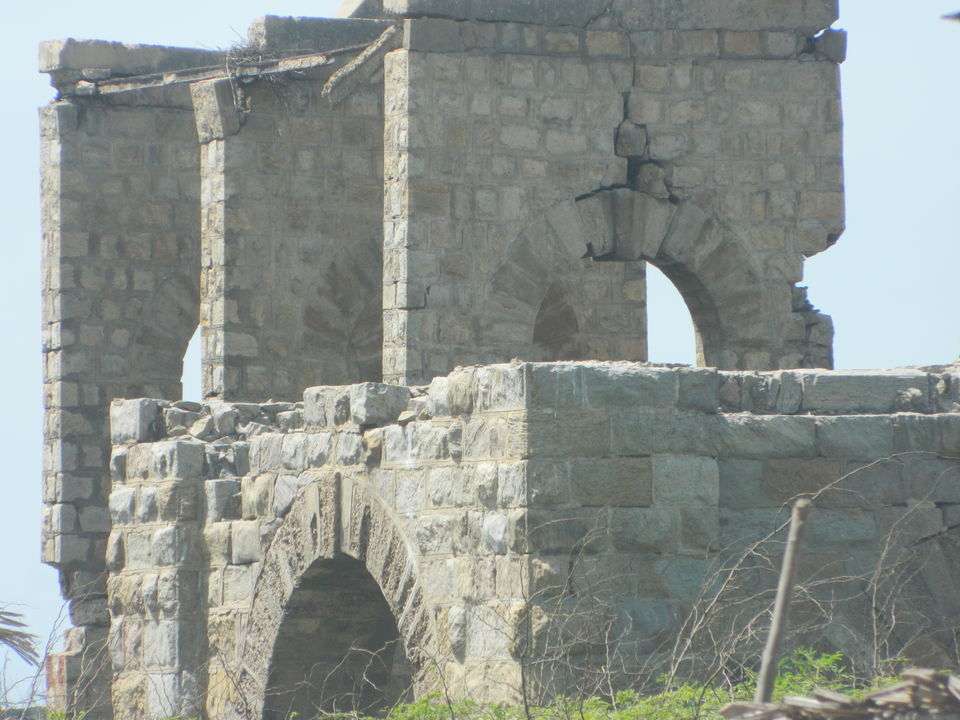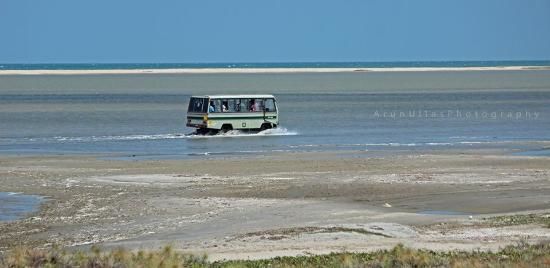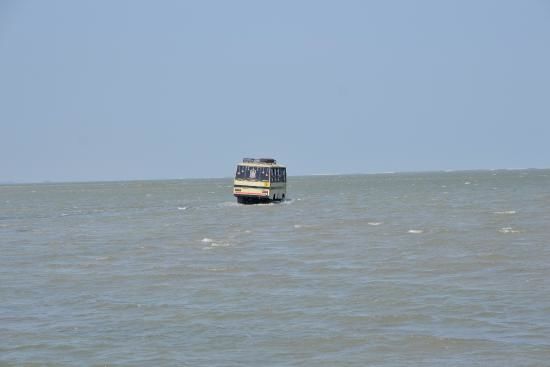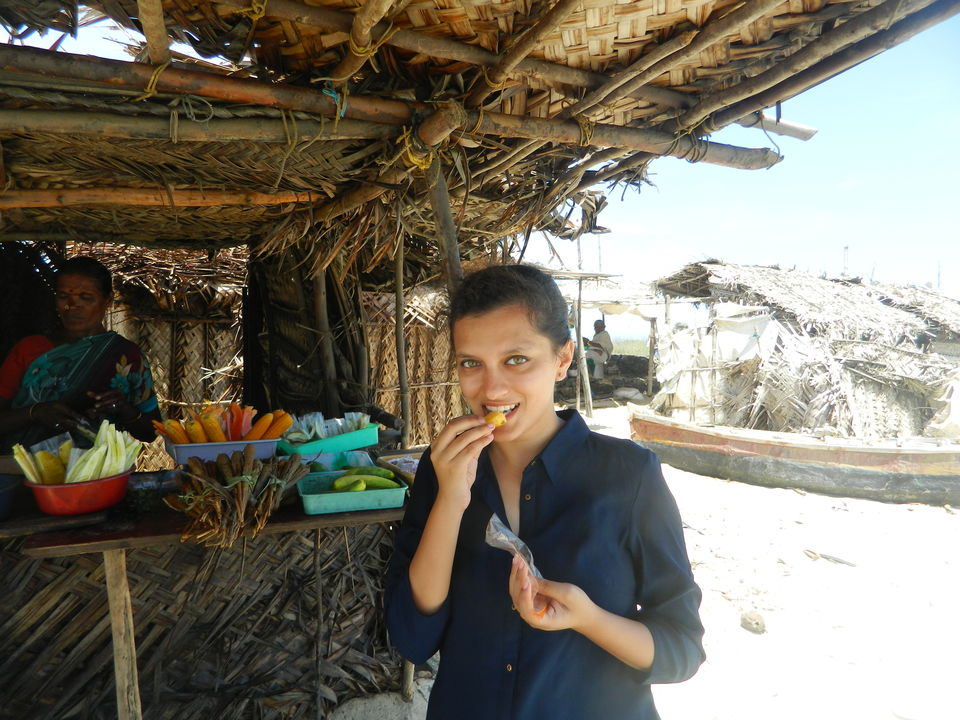 Panch Mukhi Hanuman Temple-
Lord Hanuman, Lord Adivaraha ,Lord Narasimha, Lord Hayagriva, Lord Garuda are the five faces of the murti. Another attraction of this temple is floating stones used for building setu bandhana to reach Lanka.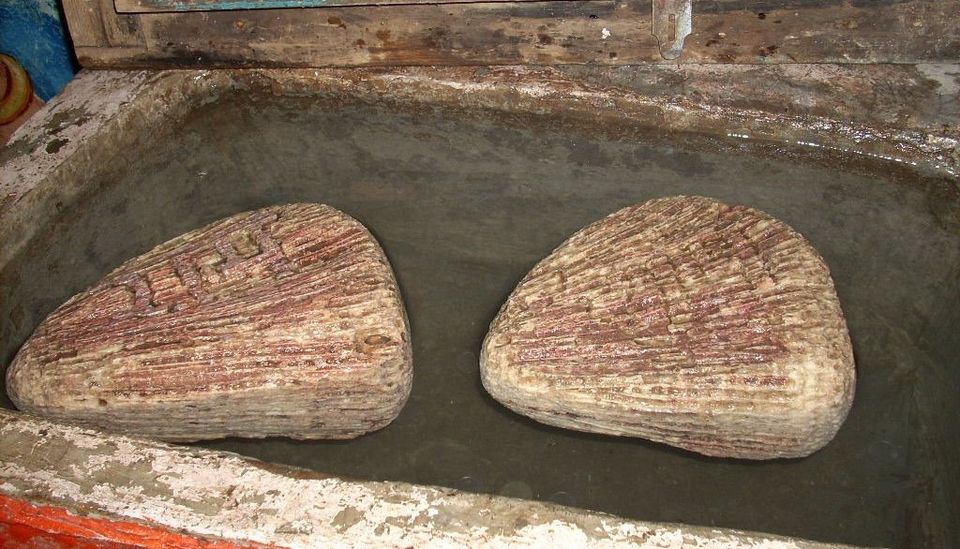 People can buy samples from there to take home.
Rama Setu (Adam's Bridge)-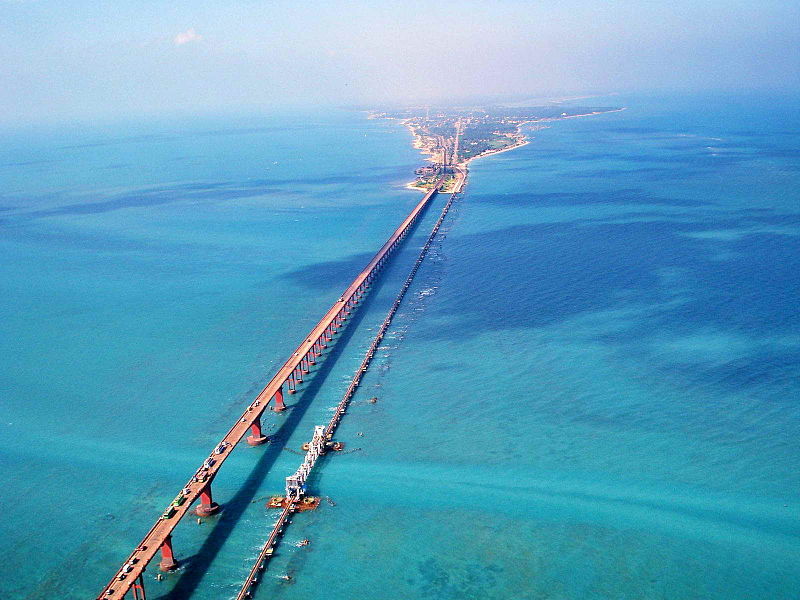 Rameswaram is believed to be the place from where Lord Rama started his journey to get his wife Sits from lord Ravana. The bridge of Lanka named as 'Rama Setu',also known as Adam's bridge is as religious as well as ecological importance. Rama setu is a chain of limestone shoals , between Pamban island or known as Rameswaram and north western coast of Sri Lanka. The bridge is 50km long.
Best time to visit Rameswaram-
The best tome to visit this town is between months of October and march. Winter is the best time to visit. I went there in October and the weather was pleasant to travel around.
Where to stay-
There are many hotels in Madurai as well as in Rameswaram. I stayed at the Tamilnadu Torism hotel. These are very affordable in always in the best locations..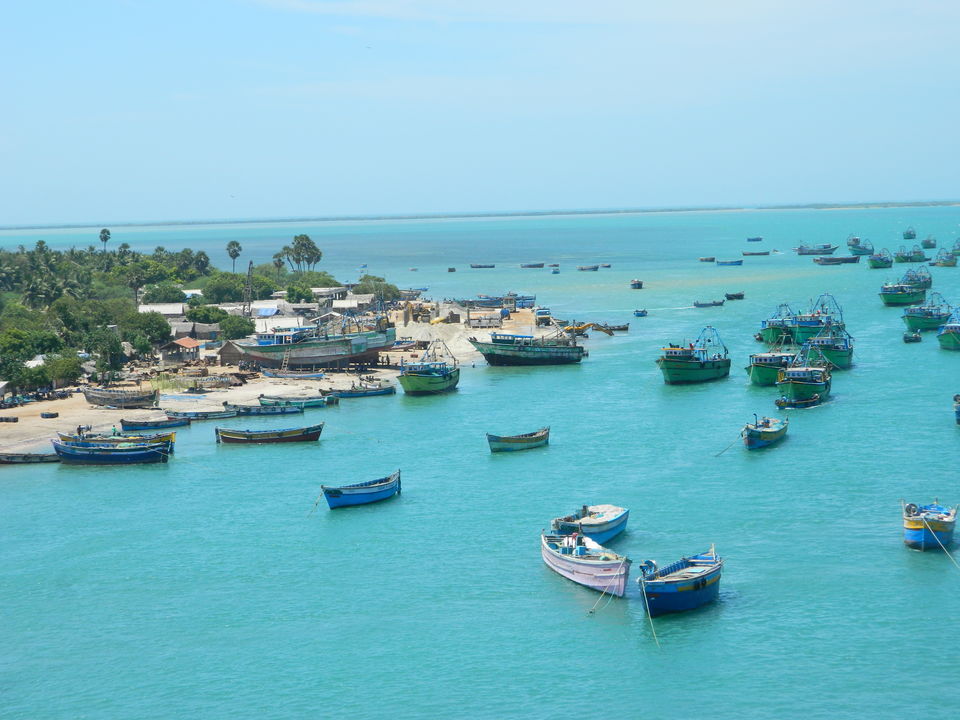 I know no words can describe the beauty of this place . You have to visit this place to understand. Its a beautiful combination of peace, holiness and beauty of nature. Hope my blog will help you to plan this trip..
I have enjoyed my first time in Rameswaram a lot, planning for the second time soon... What are you waiting for?
Pack your bags and go....!