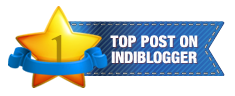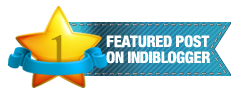 We recently undertook a journey on the Grapevine Vintage Railroad from Main Street Station of Grapevine to Fort Worth Stockyards. It is a 21 mile route which is part of the once St. Louis South Western Railway also called the 'The Cotton Belt Route'. It generally operates with a 1896 ear steam engine or a diesel engine. The steam locomotive is called 'Puffy' and is the oldest continuously operated steam loco in the south. The diesel locomotive is known and 'Vinny' and is of 1953 make.
The coaches are from 1920s era and are well maintained. There is one which is air-conditioned and one which is open; no windows. Guests can choose from either of the options. The coaches are well maintained and there are few refreshment options available on-board as well.we
Main Street Station of Grapevine is a historic station which dates back to 1888. The Fort Worth Stockyards came up in late 1880s to stock cattle which the the railroads reached the region. The current Stockyards station is housed in a building which was originally built in 1912.
Once you get down at the Stockyards you have around an hour to spend. There are few good bars and food joints. And many souvenir shops. There is also a museum around which you can explore if you get time to. A long horn cattle march takes place as well but unfortunately the train back to Grapevine departs before that.
1.A view from the last compartment of the train; while returning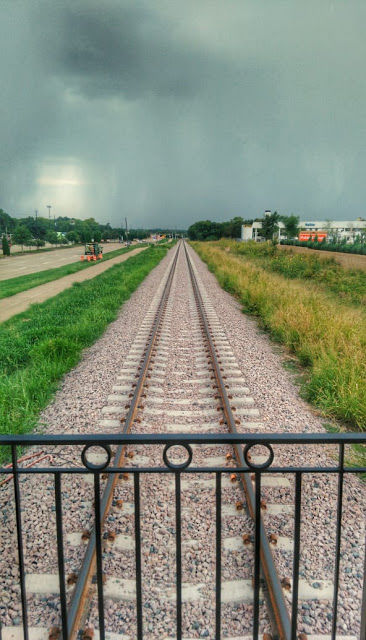 2. Fort-Worth Stockyards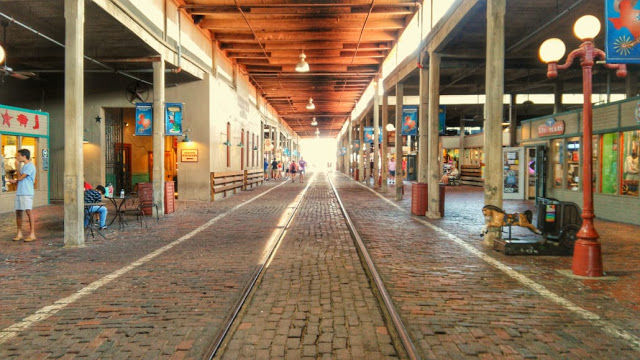 3. Main Street Station, Grapevine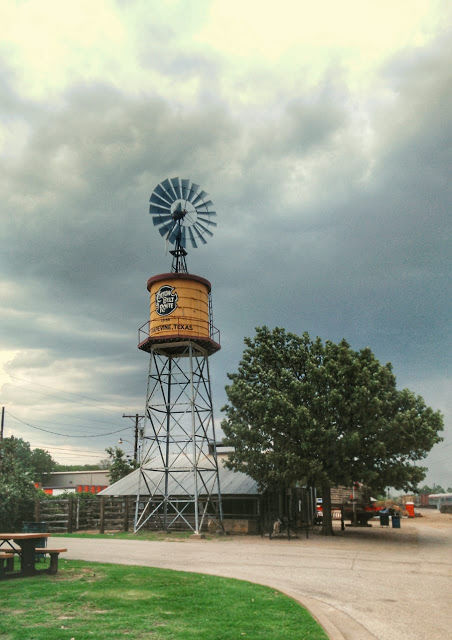 4. Main Street Station, Grapevine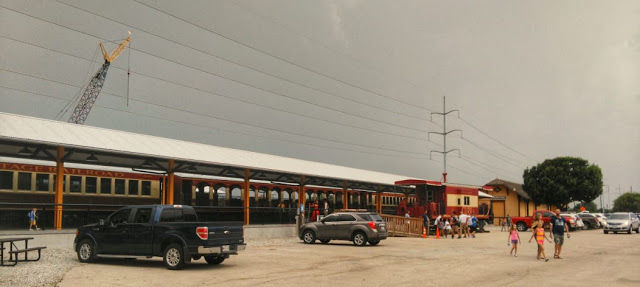 5. Vinny - the diesel locomotive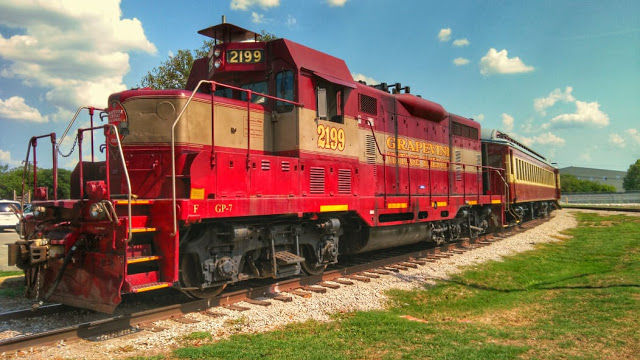 6. A view from through the train window.