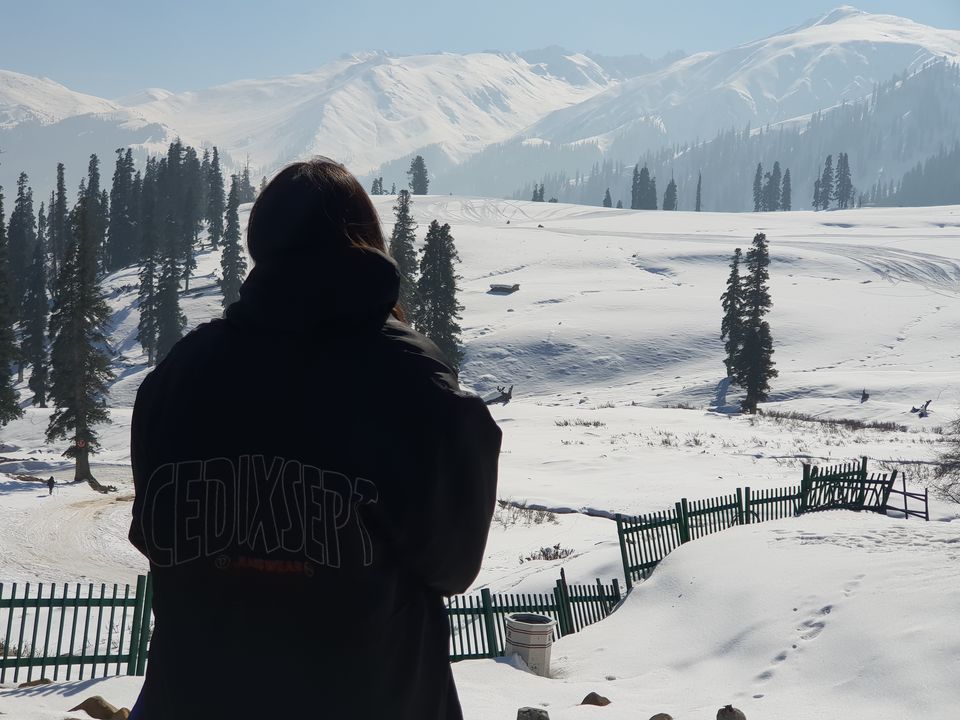 Think of everything that you have heard about the heaven named Kashmir. Think of everything that you have read on it. Think of all the posts you have scrolled on it. Kashmir is exactly as beautiful as it is said to be and then even some more... no kidding!
In this one, I will take you through a journey to Gulmarg. I have my plans to go here in summers once again for If there is heaven, it is here and I would like to see again and again and again! But for now, read on and plan your January here, because winters here are unlike any, you may have experienced!
Day 01 : Delhi - Srinagar- Gulmarg (flights-Rs 6500 AI, per person, taxi-Rs 2500)

The flight to Srinagar is gorgeous and such a perfect starter to what you will experience there.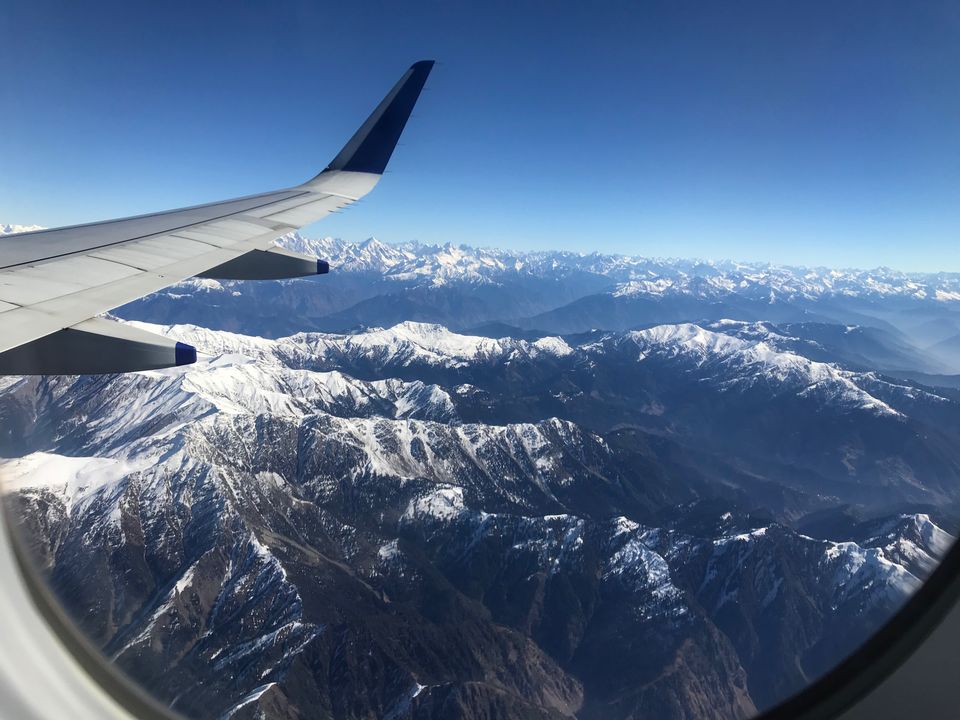 To Do at Gulmarg: Gulmarg Gandola, Snow Skiing & Khyber Himalayan Spa Resort (if you like fancy)

The view enroute from Srinagar via Tangmarg to Gulmarg is fascinating. It is around 60 kms and will take 2 hours. Gulmarg has one of the best Ski slopes in the world and highest golf course of the world with 18 holes. The taxi driver will drop you at the stand from where you can either walk to the cable card or sit on the sledge and be pulled. You will have hordes of guides asking you to pay as much as 2k for sledging-however, we bargained and took one sledge for me for Rs 500 while my friend decided to walk. I would suggest-go ahead and walk to the cable car point. Do take the gum boots though from Tangmarg itself. You will get options to take Jackets for rent as well. You will not need it, if you carry your own warmest jacket- you will need 'em all!!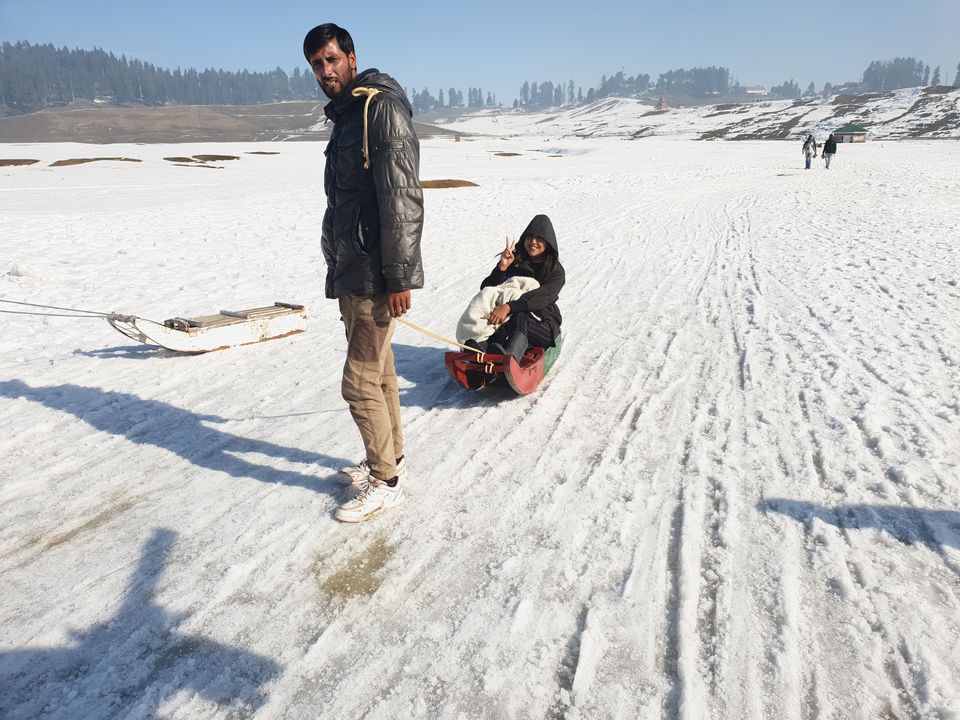 Now, Gulmarg Gandola is a must do here. Guides will pitch in to show you lot of sight seeing points, however, we did not opted for any. And this is fine- as the walk to this ride, then a meal and another ride and some sports did not give us any time to do anything else. Gulmarg Gondola in Gulmarg, Jammu and Kashmir is one of the world's highest operating cable cars. Very touristy but yes, you HAVE TO do it. There are 2 levels to it:
1. First from Gulmarg to Kungdoor-Rs 740 per person (two way). Complete this and enjoy a meal of Kashmiri rajmas, rice and kahwa and walk in the freshest snow if you going in winter season. Try your hand in skiing as well.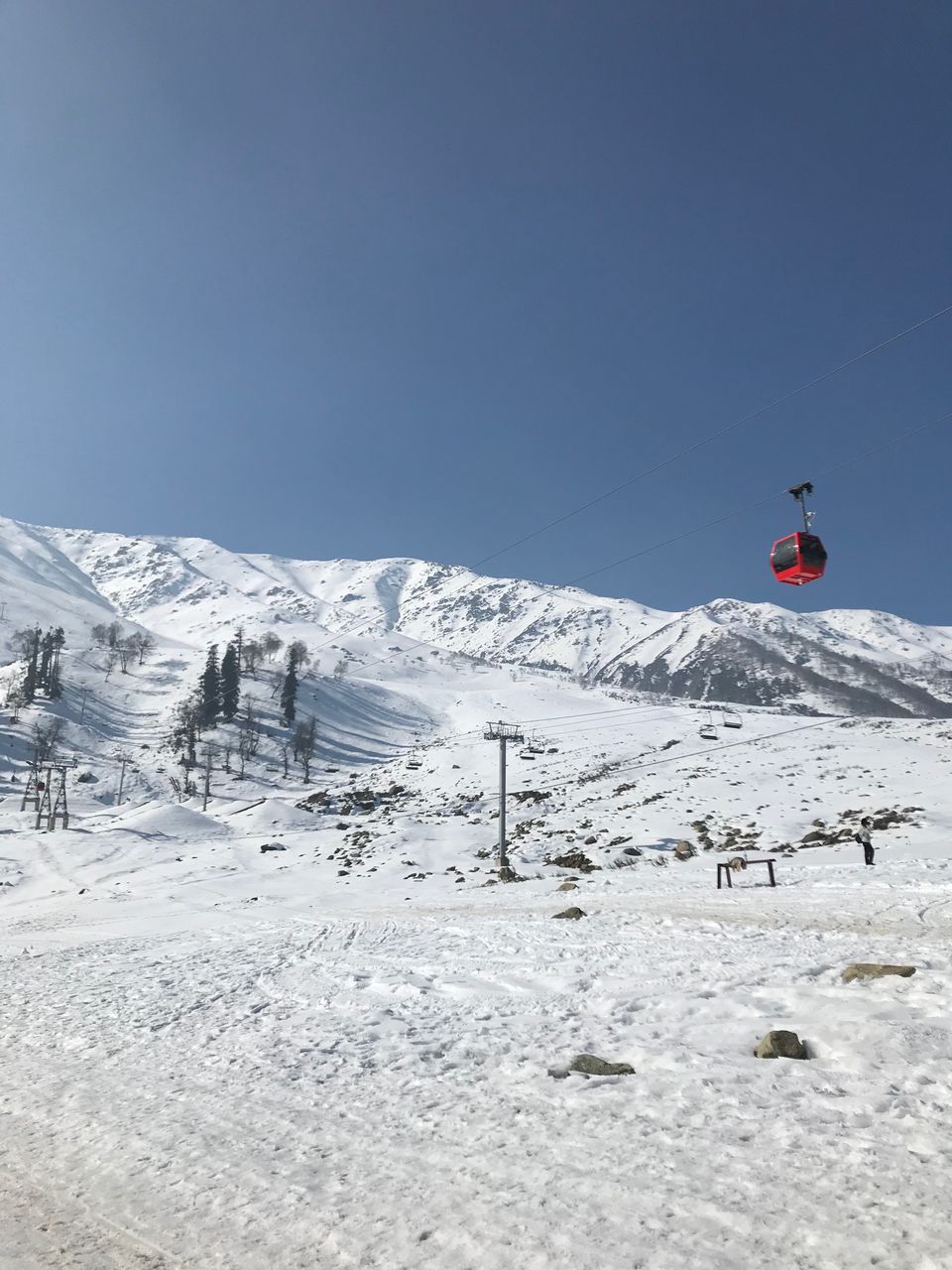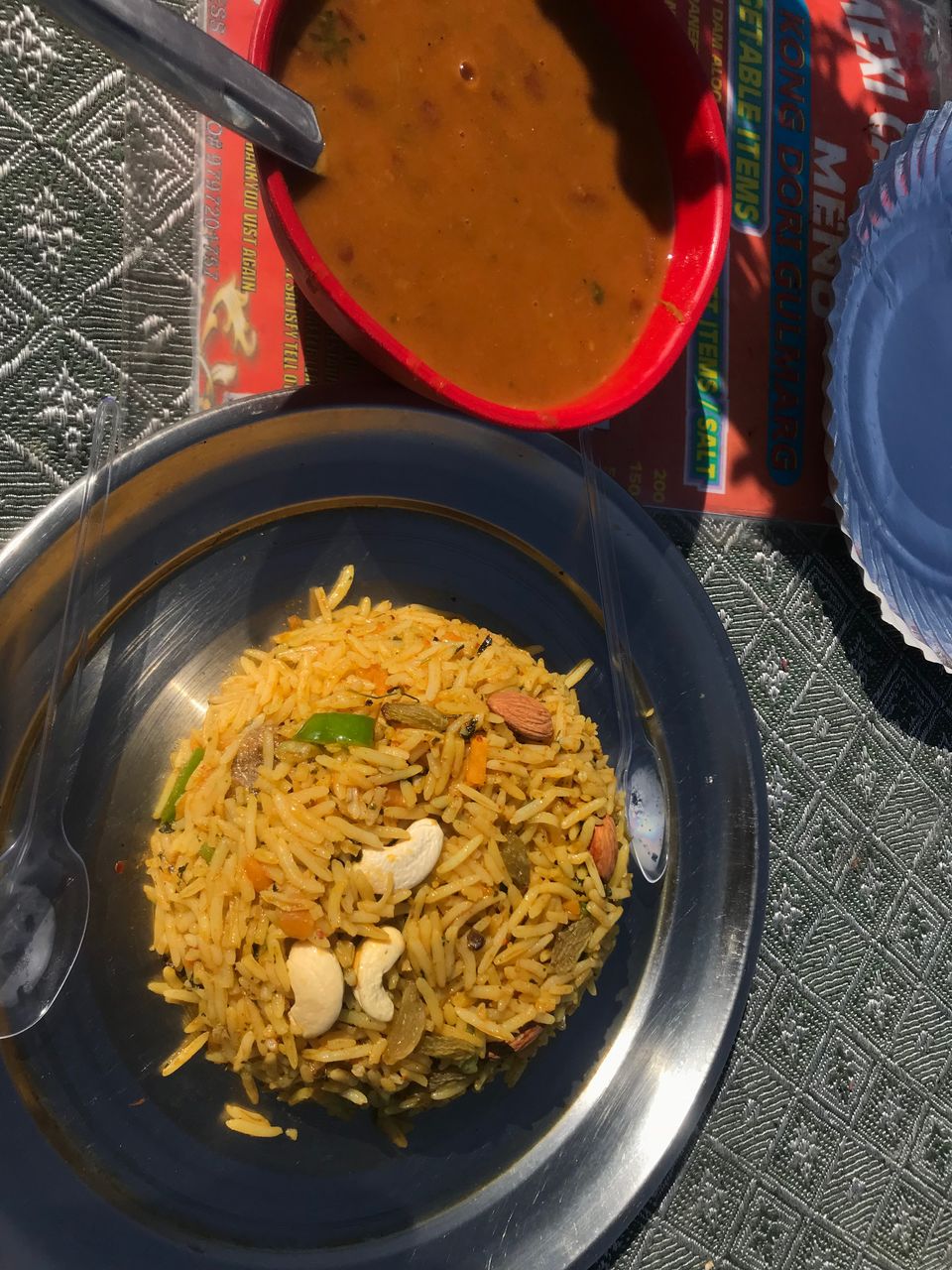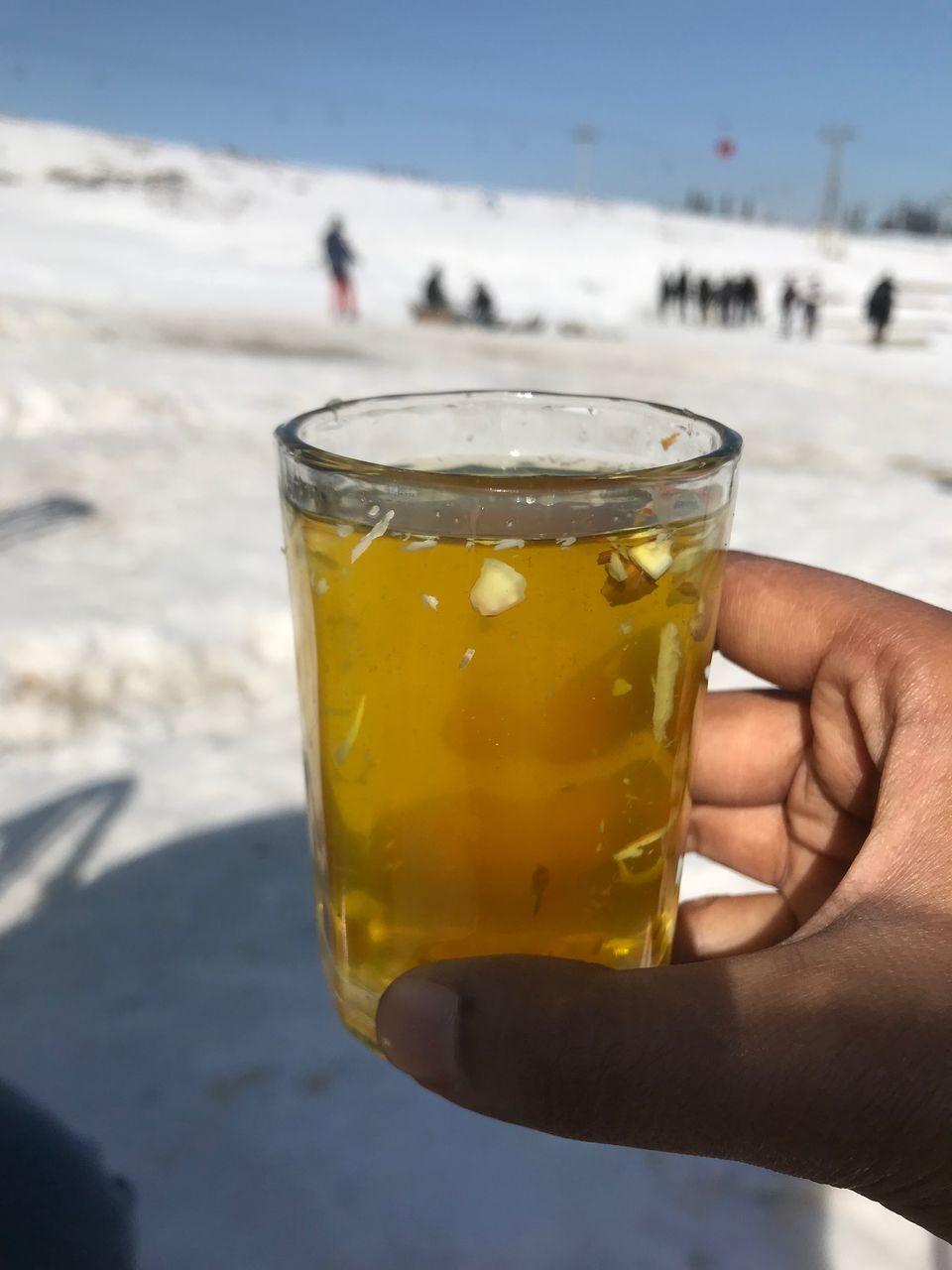 2. This level is from Kungdoor to Apharvat peak- Rs 950 per person ( two way). You can take this only if weather permits it in winters. We were lucky to experience this and this has to be the most memorable experience during our entire Kashmir trip. It is out of the world to stand their and witness nature and India at its complete glory in the winters. The views are gorgeous-is an understatement of the year from the dizzying height of 14,400 ft!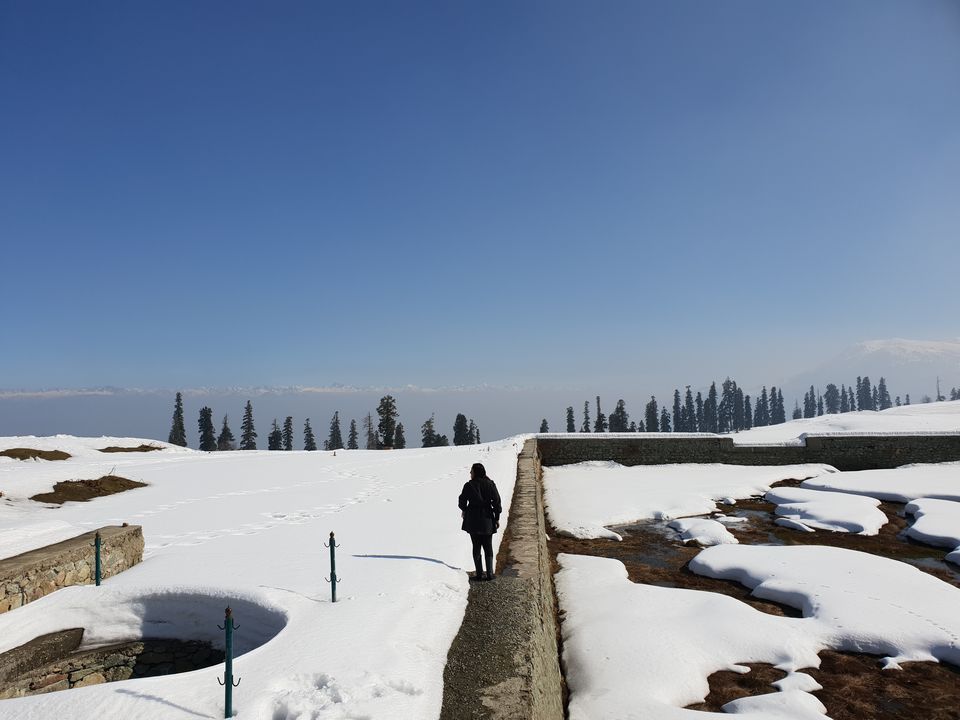 Pro-Tip- Please keep your head covered and walk slow- you may feel little dizzy and have altitude sickness because of extreme weather in winters. Eat something sweet and drink lot of water or better still Kahwa.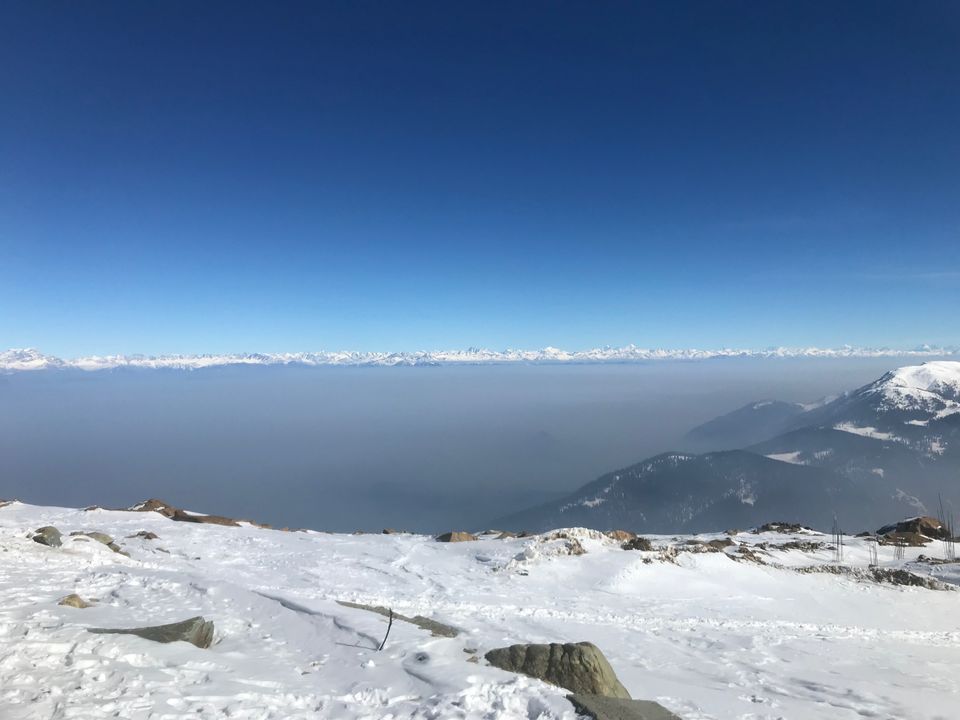 Apharwat Peak is a summit, situated at a height of 4,390 metres above the sea level, in Gulmarg. It receives heavy snowfall and remains covered with snow for much of the year. The Line of Control is barely a few kilometres away from here. One can also have the view of Nanga Parbat if weather permits.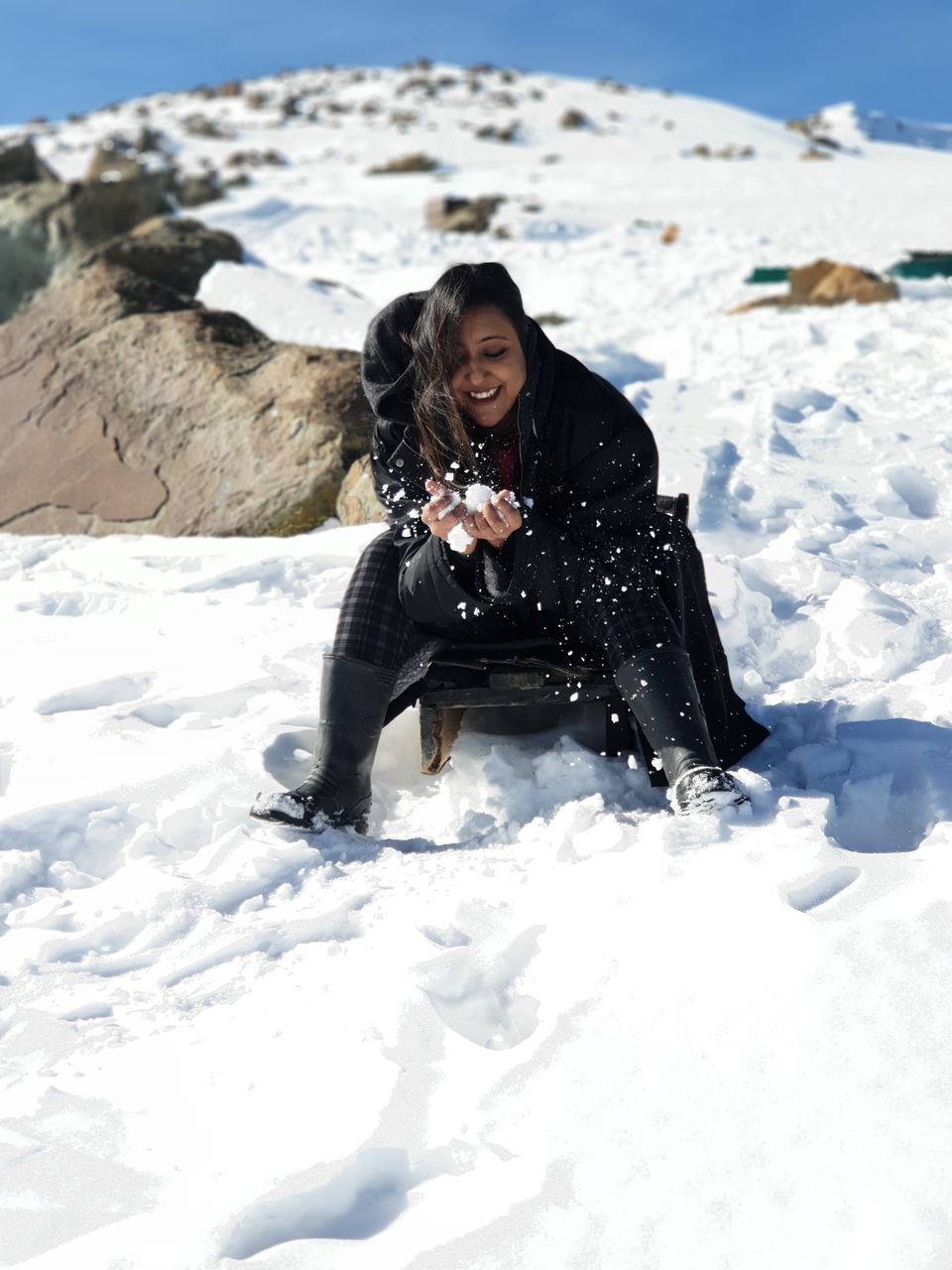 You can experience White Winters at its best and nowhere in India you will experience such scenes. Lot of tourists miss going to level 2 because of the cost involved, but trust me, it is worth it. You will not go to this place often and I strongly recommend you to invest this amount to experience something extraordinary powerful and witness how technology has made us see the best wonder of nature.
Post Gandola ride experience, come with me to another heaven! If you have decided to splurge at Khyber Himalayan Spa & Resort, your driver will of course drop you at the entrance and from there, the first level of gandola ride is just a walk away!
Post completing our Gandola ride, we went to Khyber Resort where we had made our reservation.I have been to many hotels, but this property is the epitome of luxury in the lap of nature. This blew my mind and it will yours too.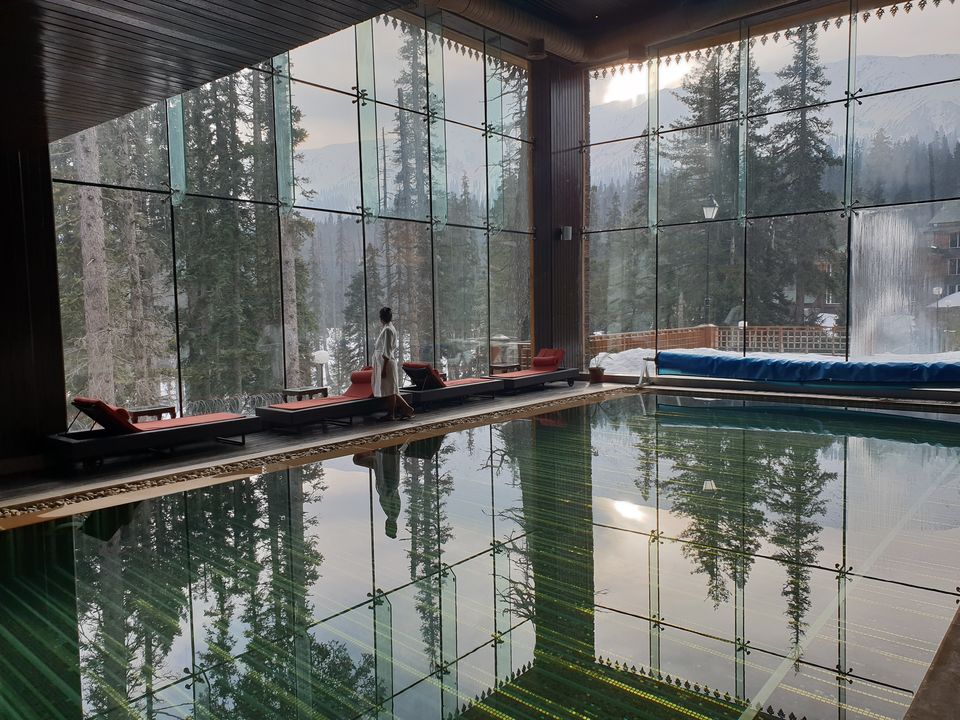 I have added the link to the hotel website- I wish I could say it was sponsored, but no it was not. However, if you think it is hitting your pockets (Rs 17,000-25,000 for a night)- check our other cottages and book your stay there.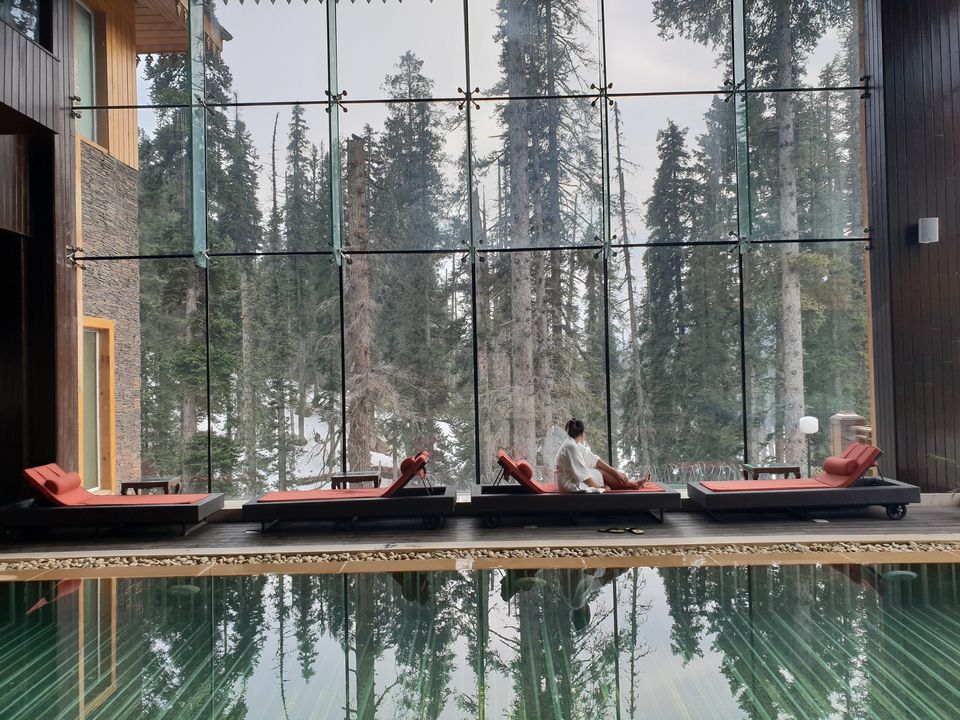 However, it is bone chillingly cold and if you get too uncomfortable with high altitudes- you may come back to Srinagar after spending a magical day at Gulmarg.
On day 2 (in case you stay at Gulmar), you can also have do a short trek upto Khilanmarg, which can be covered in about 3 hrs.
Some adventure sports in snow, bit of walk and lot of snow with Kashmiri hospitality- Enjoy at lest 2 days in Gulmarg!
I will share my rest of the itinerary covering Sonmarg, Pahalgam and Srinagar, very soon! Till then , drop in your questions in case you have any related to travels in Kashmir!