After thinking about few destinations I finally managed to find a place that is off the beaten track i.e Port Blair. Port Blair is the capital of the Union Territory Andaman and Nicobar Islands. Isn't it a perfect destination to kick-start your 2018? What comes to your mind when you hear Andaman & Nicobar Islands?
Beaches, Kala Pani, Islands, Tribes? Well, there is a lot more. Let's have a look at places where I visited.
I arrived at Veer Savarkar International Airport which is located 2 Km south of Port Blair and it is the main airport. It is named after Vinayak Damodar Savarkar ( freedom fighter ). There is only one terminal to the airport.
DAY 1
After relaxing for some time I started my journey and visited Fisheries Museum. It showcases the endemic species of marine life found in the Bay of Bengal and the Indo Pacific region. Around 350 species are preserved here.
In the evening I visited Cellular Jail popularly known as Kala Pani, the cellular jail has served as a testimony to the gruesome colonial era. It is amongst the most famous places to visit in Port Blair. The light and sound show, narrated by the peepal tree, the voice behind the peepal tree is that of actor Om Puri. The show narrates how Britishers used to punish Indians and how jail is surrounded by water making no way to escape.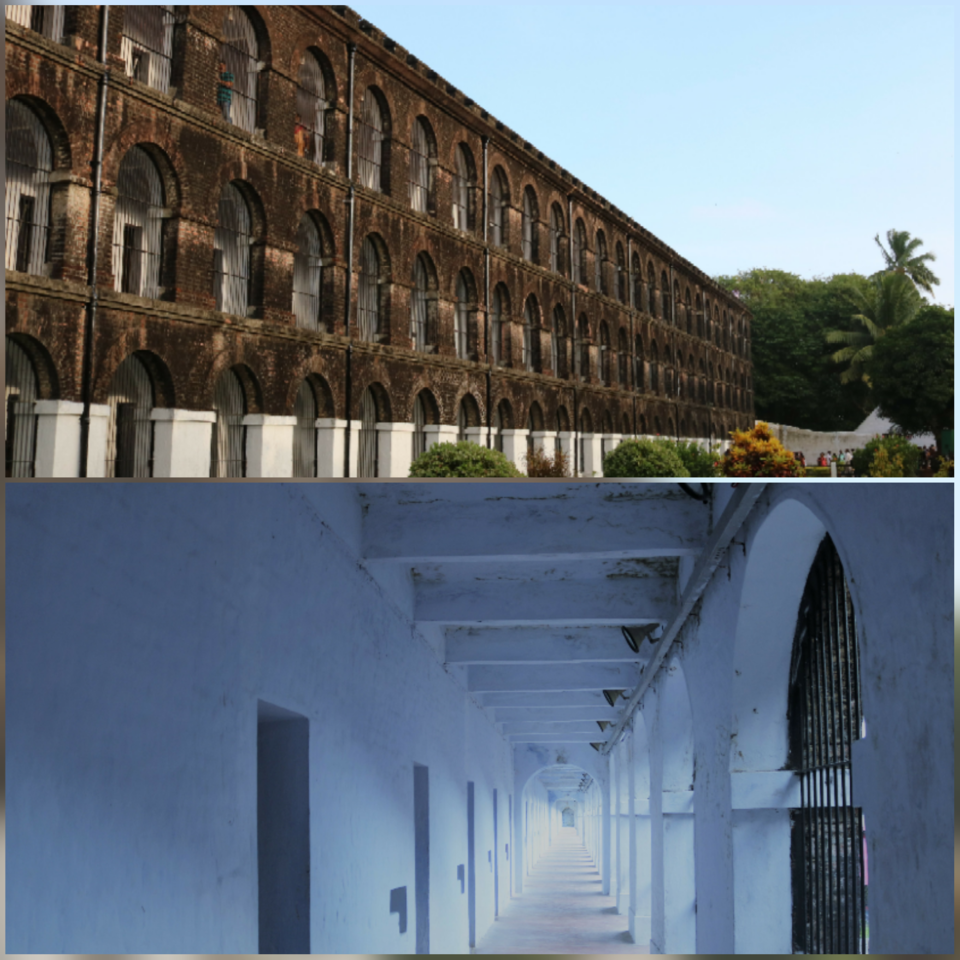 Day 2
I started my day early by visiting North Bay Island. It takes around half hour by ferry. North Bay Island is a small island and popular for its sports activities including scuba diving, sea walk, snorkelling, Dolphin glass boat ride, coral safari, trekking to chidiyatapu.
Also, North Bay has a picture of its Island with the Lighthouse(established in the year 1969) on rupees 20 note. You get to see a stunning view of the Island from Lighthouse.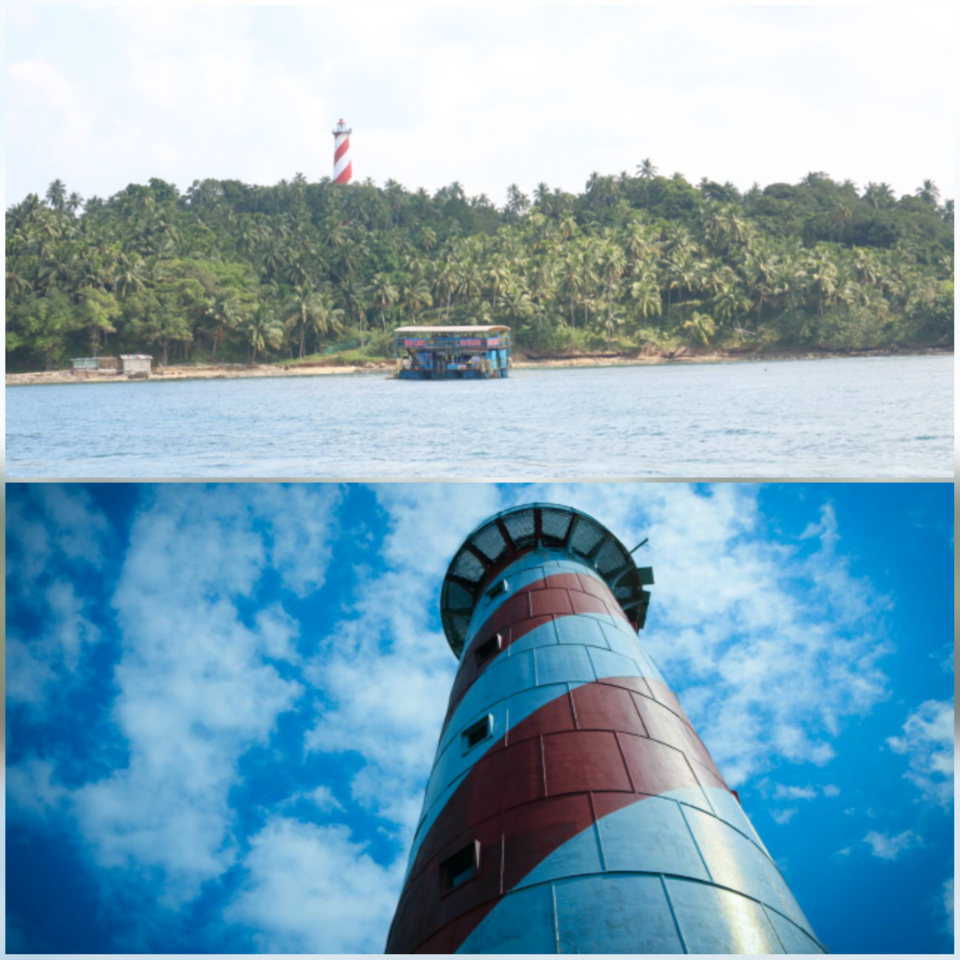 There are around 500 Islands in Andaman and Nicobar Islands. Before Tsunami that hit on December 2004, 36 Islands were inhabited by people but now the number is decreased to 31 leaving 5 Islands submerged under water.
My next destination was Ross Island. Ross Island was the capital of Andaman Island during the British rule. It is located 3 km east of Port Blair.
Lovely animals wandering freely is all you see on this Island. Nothing much to explore.
I ended my second day by visiting Corbyn's Cove Beach. With pleasant blue sea water and lush green coconut palms, beach allows visitors to relax and enjoy several water sports. This beach is quite crowded.
Day 3
Finally, that day arrived for which I have been waiting for so long. Visiting Havelock Island by a cruise in itself is a memorable experience. It takes around 2 hours on a cruise from Port Blair. Havelock is the most beautiful Island. It has white sandy beaches, rich coral reefs and lush green forest.
First thing which I did on reaching Havelock was scuba diving. Nemo reef is the best site for divers to take their first plunge into the diving world.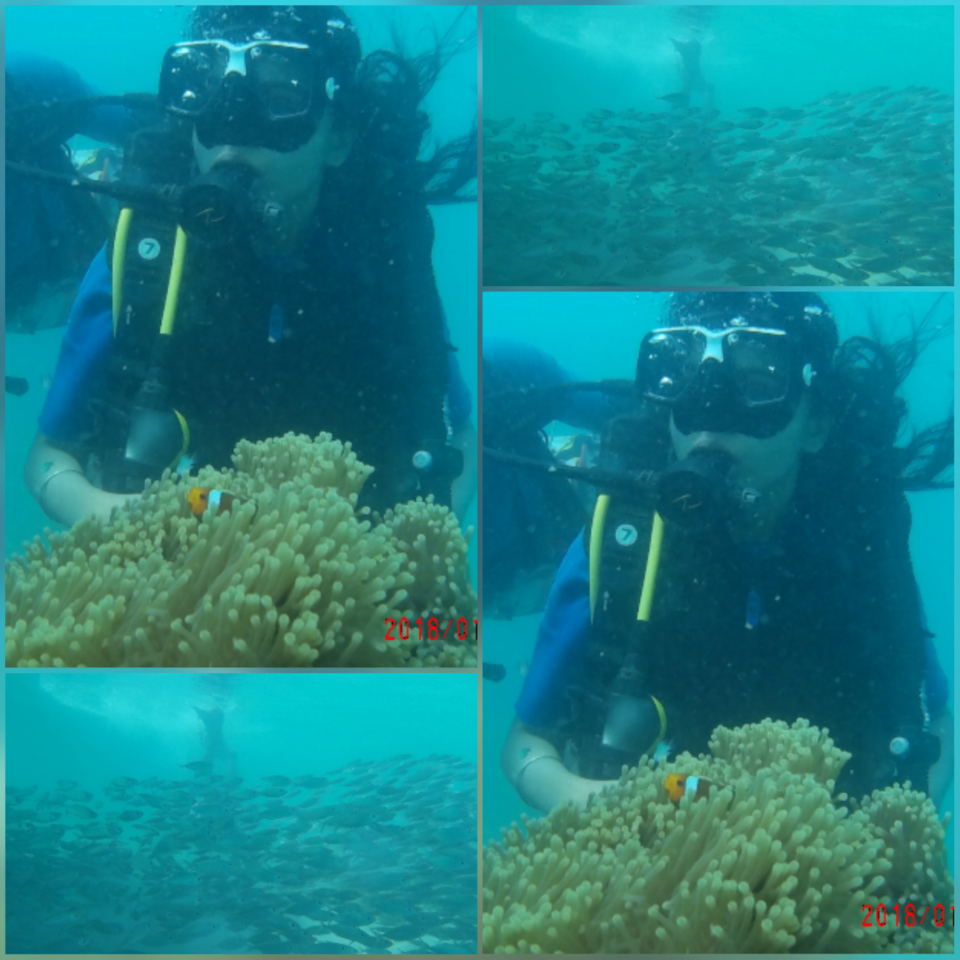 The Ocean is truly the last quiet place on earth and I finally found Nemo. All you hear is sound of water which cannot be expressed in words you actually need to experience it. I suggest if you want to get best diving experience Dive India is perfect to choose as they are the pioneers of diving in the Andamans.
Then I visted Vijaynagar Beach which is perfect to spend some me time. For all the travellers who are in quest of silence and nature's exquisiteness do not miss to go there.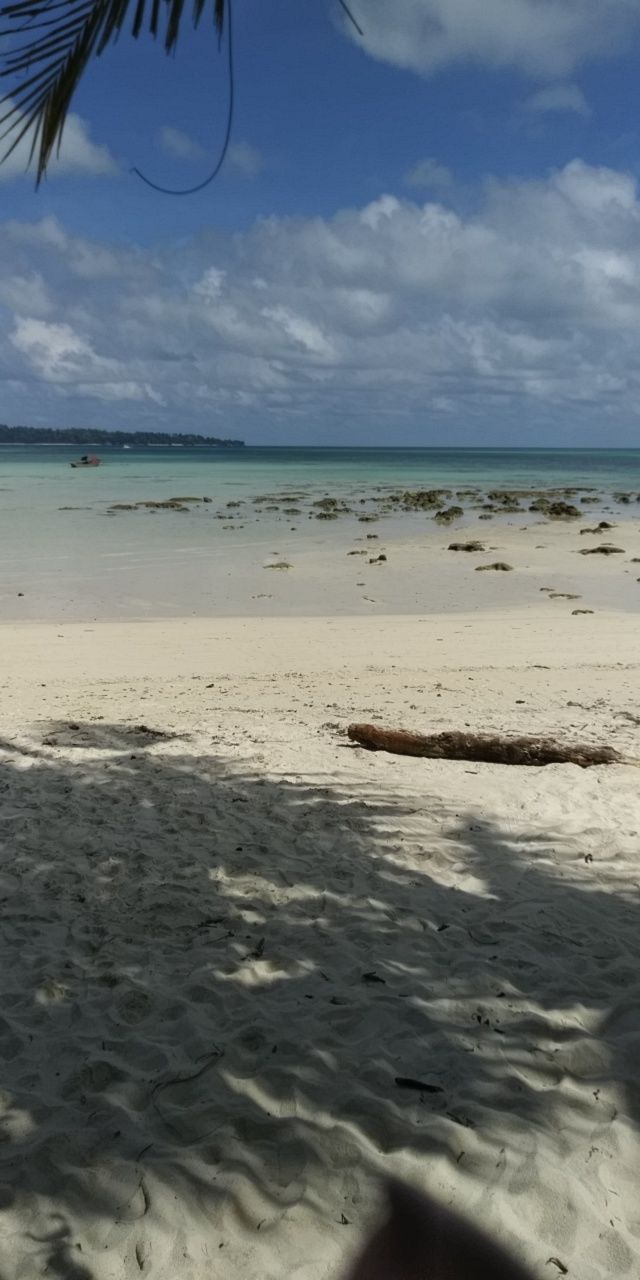 I spent my evening at full moon café which is nearby Vijaynagar Beach. What can be a perfect way of ending your day with coffee, book and the turquoise blue water in front of your eyes?
Day 4
Elephant beach is located in Havelock Island, one can reach the beach from the main jetty which is approximately 20 minutes by boat from the Havelock Island dock. Waking up to a dewy morning and sun was slowly waking up. Sea walking, bird watching, kayaking can be done on this beach.
I read somewhere that Radhanagar beach is considered as the most beautiful beach in Asia and next on my list. The perfect white sand and turquoise blue water sum up why it was recognised as the best beach.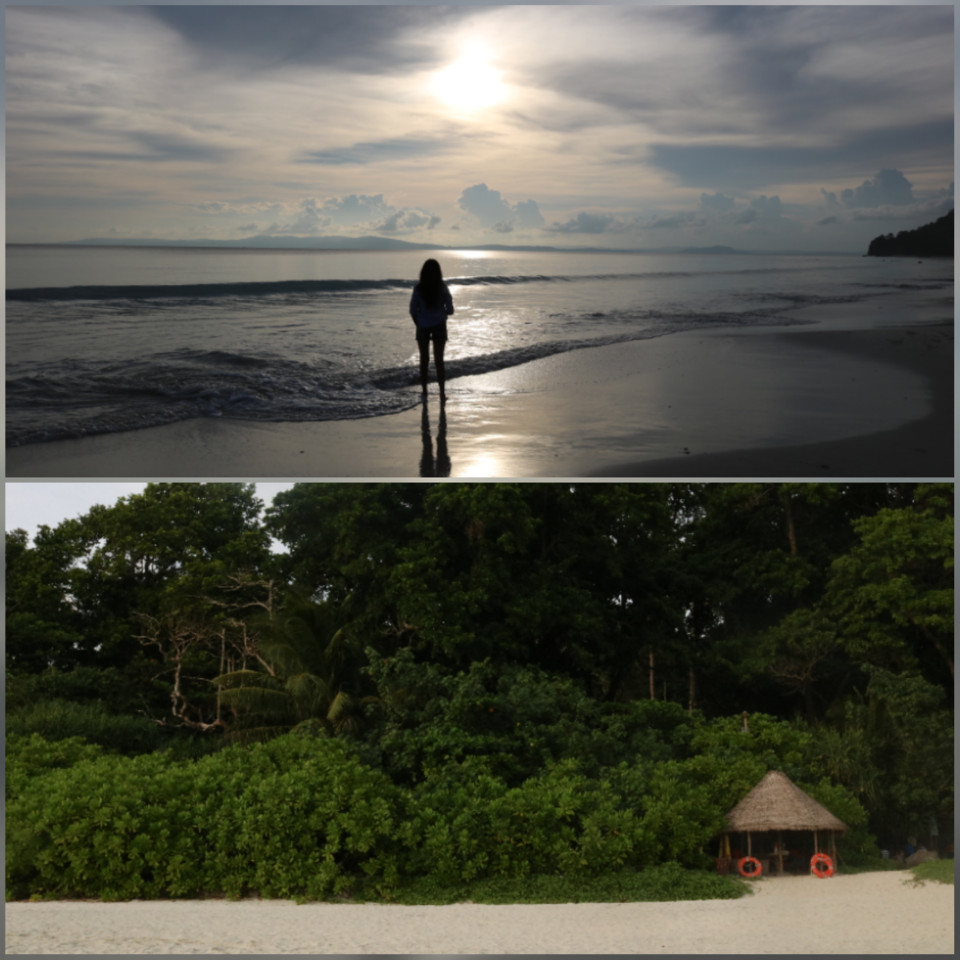 Besides this, few people know about the only live volcano in India. The Barren Island Volcano is located 138-km north east of territory's capital, Port Blair. Barren Island comes under the restricted zone and special permits have to be taken to visit there. One can plan early morning trip to the island and tourists generally travel through ships without getting down on the island they get the whole enthralling feeling of the island. This trip begins from Havelock Island.
Day 5
After exploring Havelock Island you may not feel like leaving this place. Neil Island is 40 km from Port Blair. The settlers named the beaches after mythical characters of the epic Ramayana.Neil Island has three beaches: Laxmanpur beach, Sitapur and Bharatpur beach. Neil is quite small from Havelock.
Laxmanpur Beach: shell hunting, photography and sunset viewing.
Sitapur Beach: Sunrise viewing
Bharatpur Beach: A perfect beach that comes right out of a picture postcard. It is considered to be the best beach in Neil Island. It offers glass bottom boat rides, snorkeling and scuba diving, banana ride, jet ski.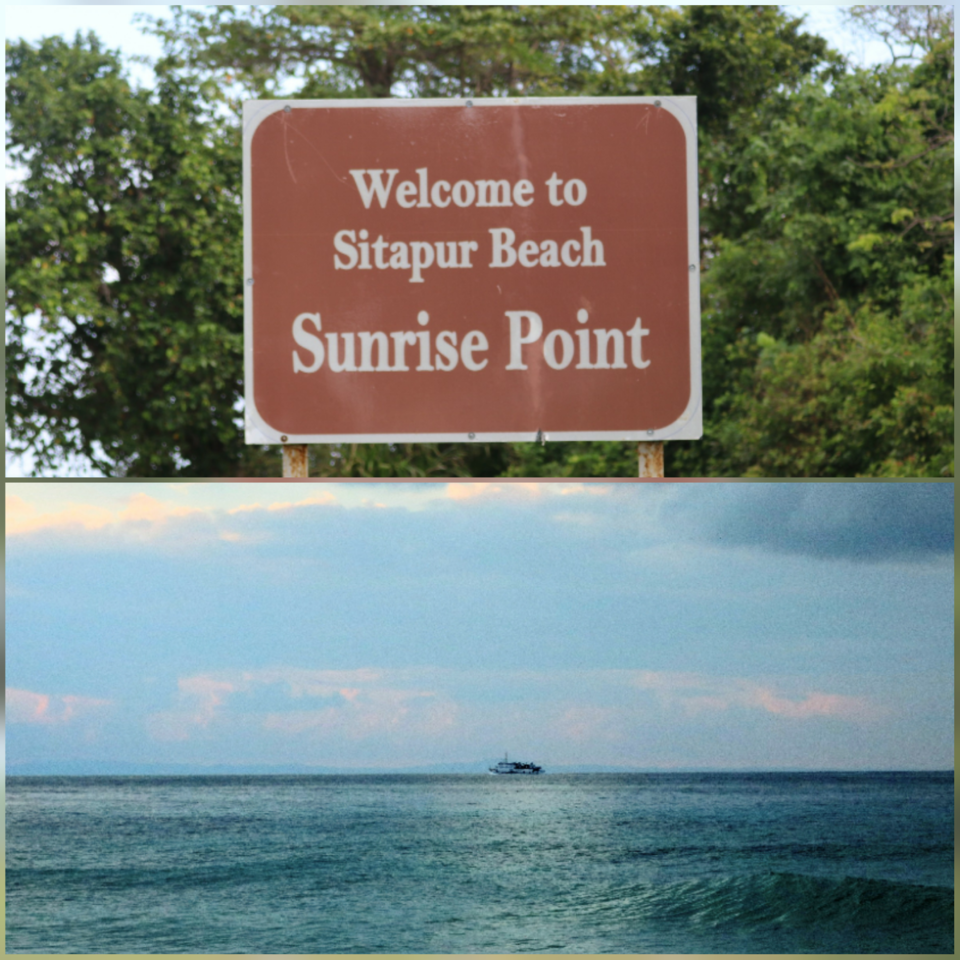 The water of Neil is crystal clear.
Day 6
Tribes are the most popular in the Andamans. Only 400 members of the Jarawa tribe, who still hunt with bows and arrows, remain in the country's Andaman Islands. The Jarawas inhabit the west portion of South Andamans and middle Andamans. The Jarawa are hunters and gatherers and live on two large islands. The jarawas of both sexes go completely naked. But they wear some ornaments. With the increased contact with outsiders, the jarwa have begun to use cloth items which they call as kangapo. Photography is prohibited in that area.
Other four tribes living in these areas are Onges, Andamanese, Sentinelese and Nicobarese.
So, these are few places that I visited. I hope many more trips are waiting for me this year. Because the more you travel more you get to know thyself.
Frequent Searches Leading To This Page:-
weekend getaways from andaman and nicobar islands, best tour package for andaman nicobar, andaman nicobar honeymoon package, andaman and nicobar cheap tour packages, andaman trip package cost