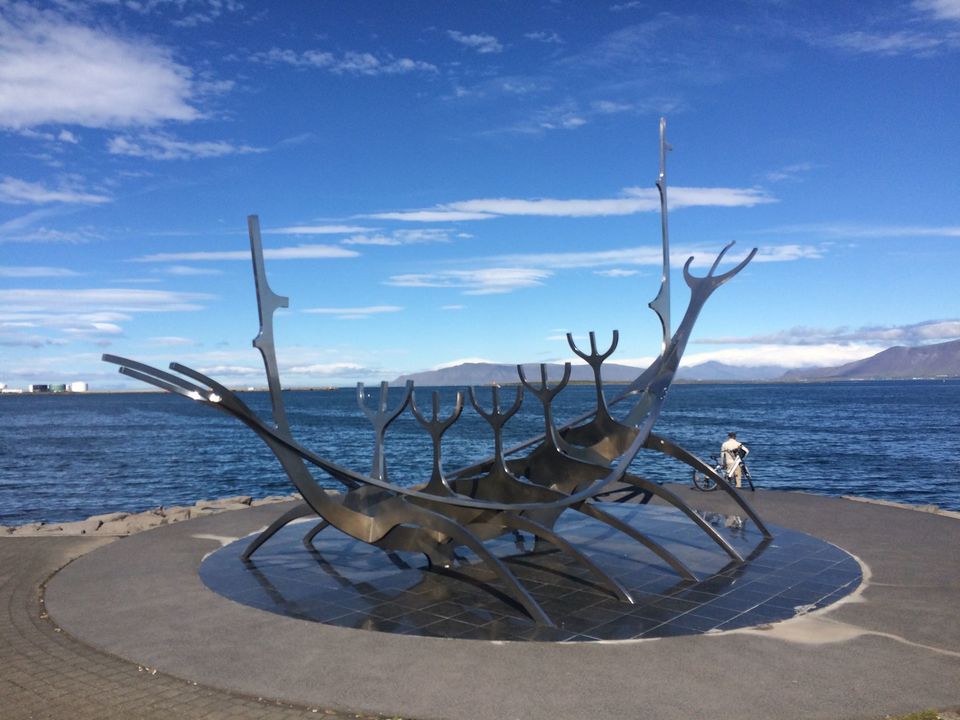 Iceland is Criminally Beautiful….This is Why…
Iceland is not a destination where someone just plans and heads for a vacation. In fact most, would not even know the precise location of this small isolated island country until they actually locate it on the map. I'm no different, and distinctly remember that I planned this place after a small chat with a friend on whats-app, where she quoted Iceland to be her dream destination. That was for the first time that I pinned this location on Google Maps. It looked quite close to United Kingdom where I was anyway heading to, so I quickly checked flights from UK to Iceland, and realized that it was just a 2 hours air time.
There was a question about expense propping up in my mind, before finalizing the place, but the thought that, 'There is a cost to experience all beautiful things in life', gave a throttle to my plan.
Day 1: Reykjavik
I landed in Reykjavik at 2:00 PM and quickly grabbed a sandwich from the airport. It took around 50 mins to reach the hotel and the first view of the place that dived straight from my eyes to my throbbing heart, could be called nothing but, miraculous.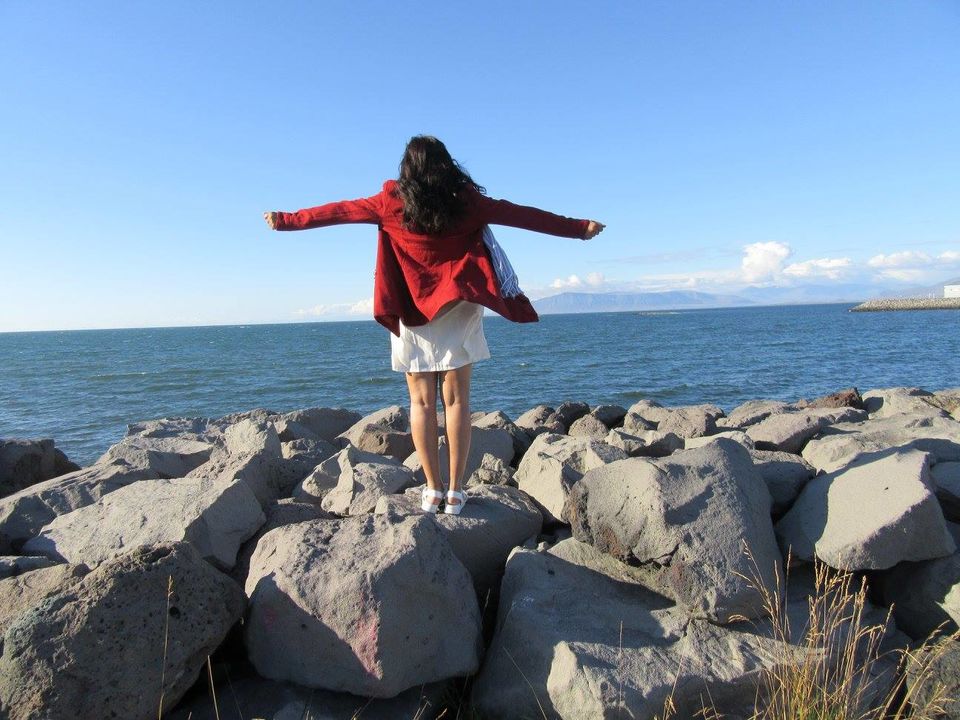 For late evening, I had booked the famous and most fabulous location of Iceland, The Blue Lagoon. Before even defining what this place offers, I would like to stress on the double visit that I bestowed on this heavenly and unbelievably beautiful geothermal natural baths, because just one visit could not justify the aura of this place. The water was naturally heated to a fair 38–40 degrees, just warm enough for people to soak in. The place also offered mud masks and drinks at the centrally located counters.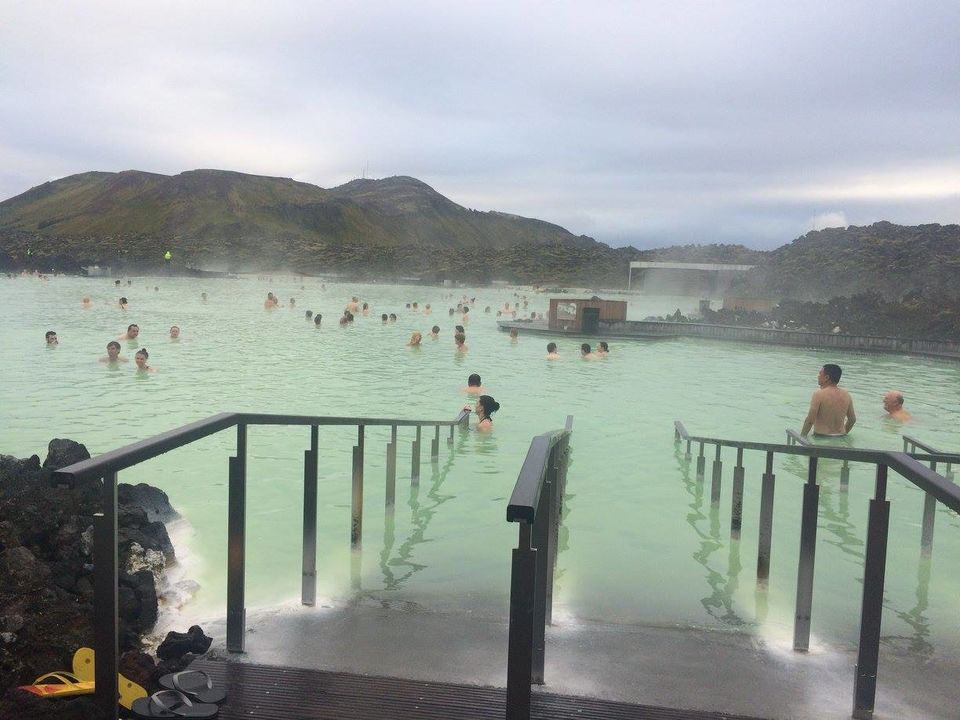 Day 2: Golden Circle
My first day trip was to cover in entirety the famous Golden Circle. Golden Circle starts with Faxi waterfalls and ends in þingvellir national park. The entire circle can be completed within 4–5 hours. But as they say,' it is about the journey, but not the destination', there were several breathtaking views that I encountered on the way.
One of such encounters was with the hot springs burgeoning from distant mountains.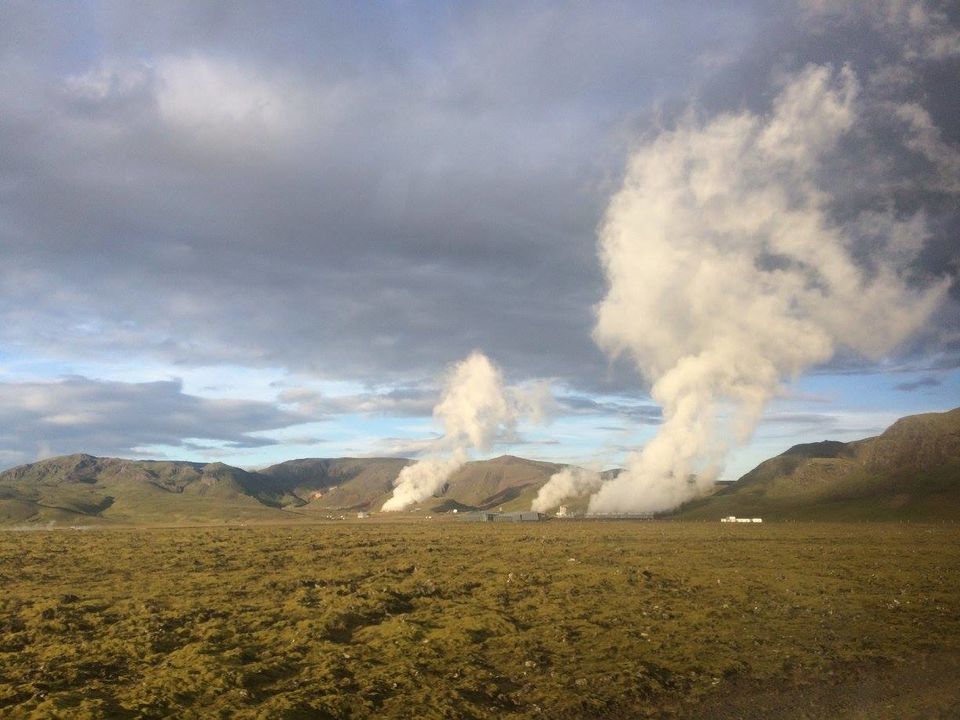 I started by visiting the first waterfall named Faxi. In Iceland, no waterfall is just tiny. Every single waterfall is mammoth and splendidly beautiful. Faxi was no different, and had multiple rainbows crowning its outline.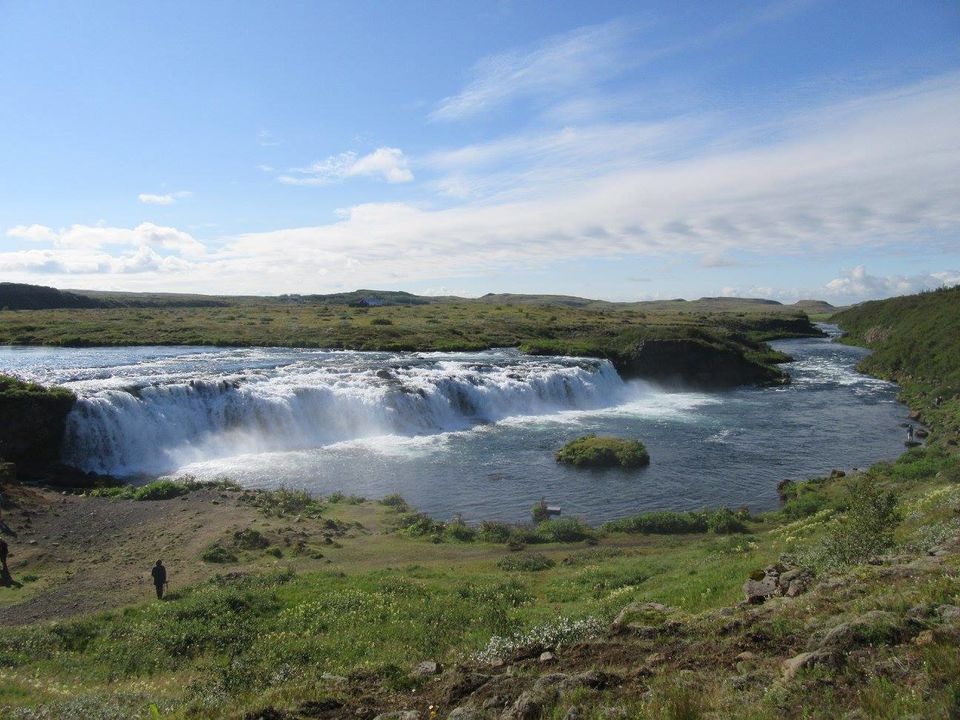 The second stop was the magnanimous Gulfoss. These waterfalls are way too massive, for one to capture in one single click. One needs to walk along the paved path, to click it from different and unique angles. The view is breathtaking but one has to be prepared to drench by the gushing droplets.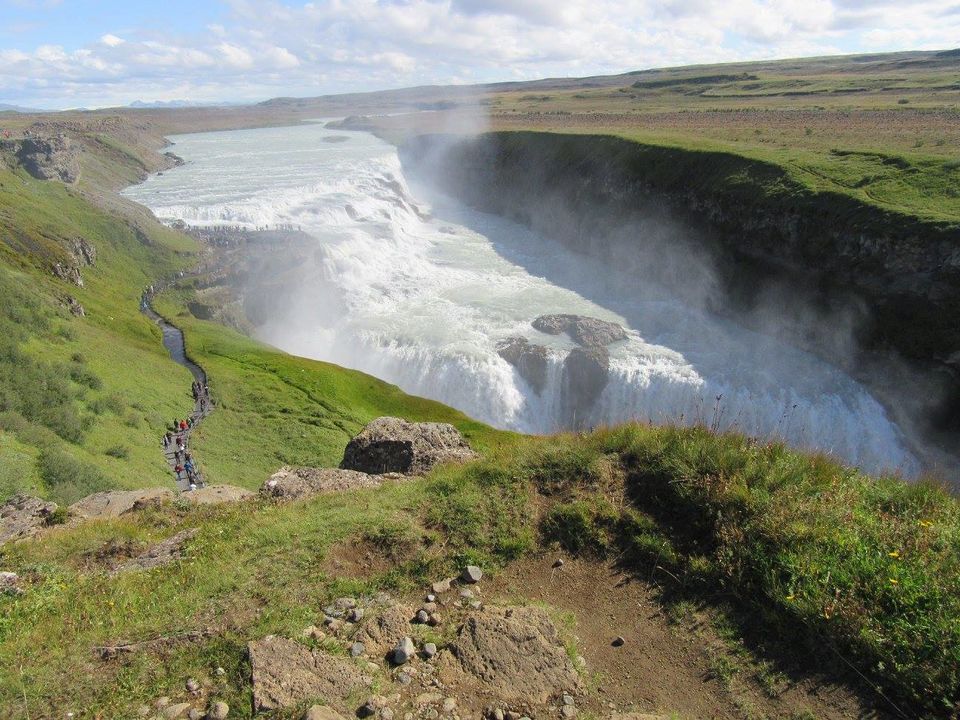 The third stop was the 'Strokkur' which is a natural hot spring, blasting every 6–7 mins. It was a mind-boggling experience, because it raised multitude of questions in my mind as to how this exceptional phenomenon is even possible.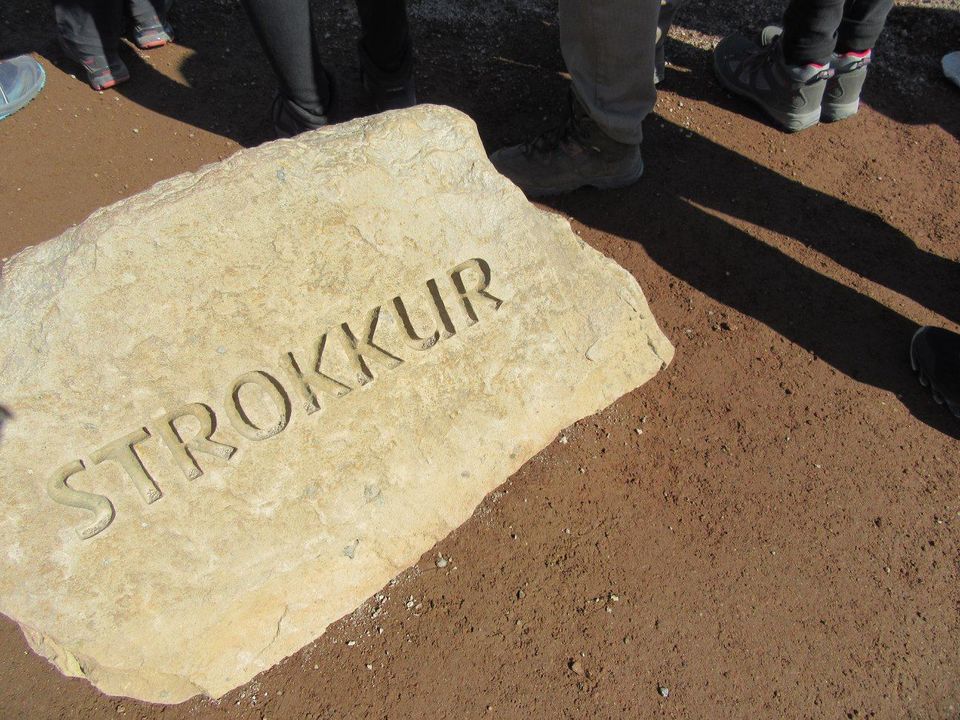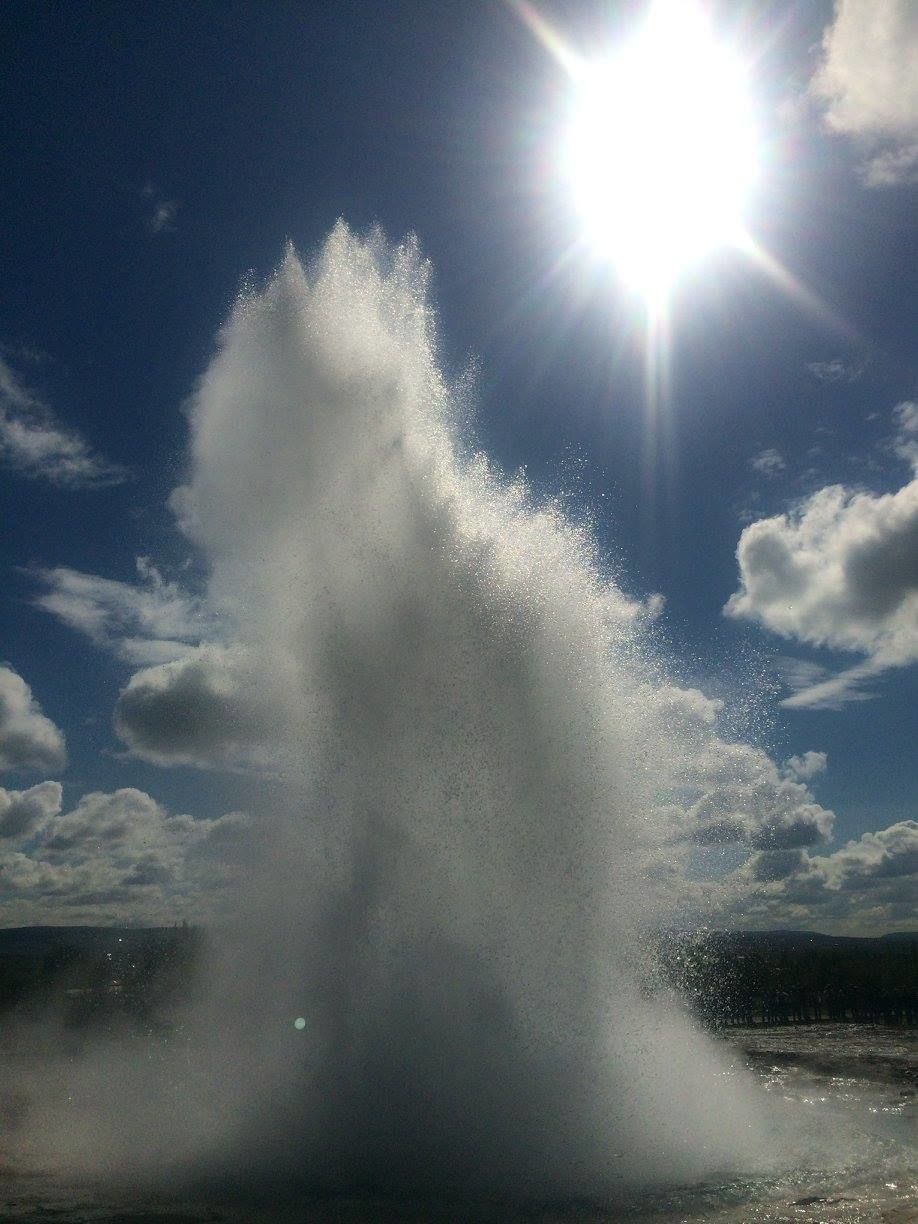 Before the Strokkur explodes, a boiling turquoise skull shaped formation appears, which then explodes into a massive fountain and finally disappears into the air as gases.
Each explosion was abrupt and loud and made my heart pound. It was indeed a miraculous experience.
The last stop on the Golden Circle was Þingvellir, which is a national park and a site quite significant in the history of Iceland.
Day 3: Snæfellsnes peninsula
Icelandic topography can be painful for eyes and jaws; because keeping them wide open at every nook and corner is not easy. On the trip to South-West Iceland, one of the most beautiful landmarks 'Kirkjufell', (a cone shaped high mountain, shot in the 7th Season of GOT, it is here where the dead live.) was the end point. But before I reached this point, there were splendid locations that I passed by.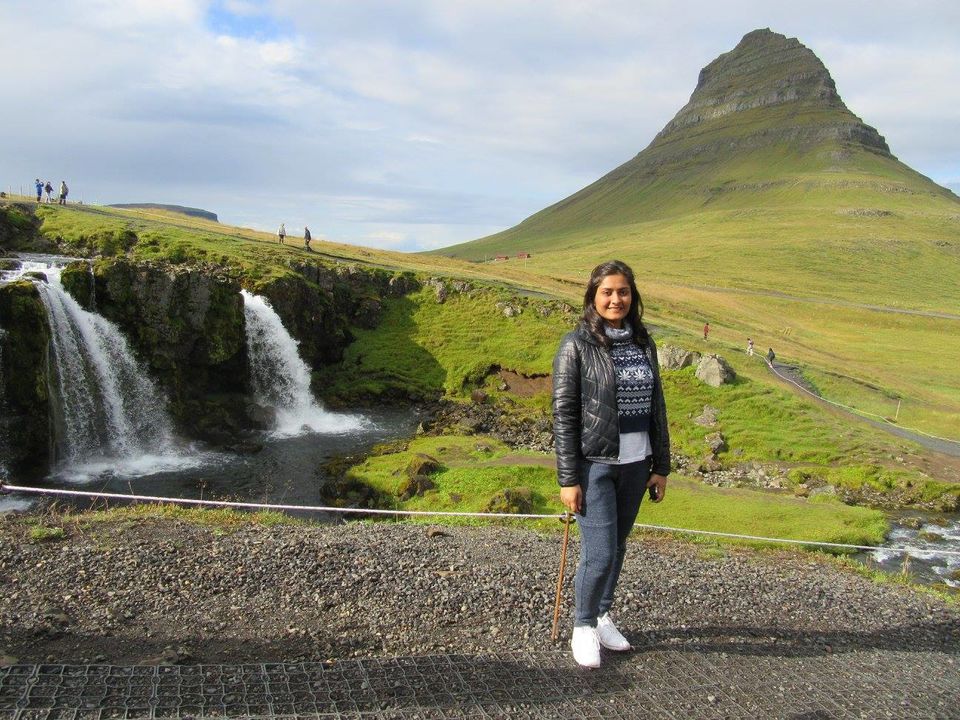 Characteristically beautiful rocks, uniquely carved mountains, monstrous volcanic mountains and vicious waves hitting the coastline, had the power to captivate ones soul.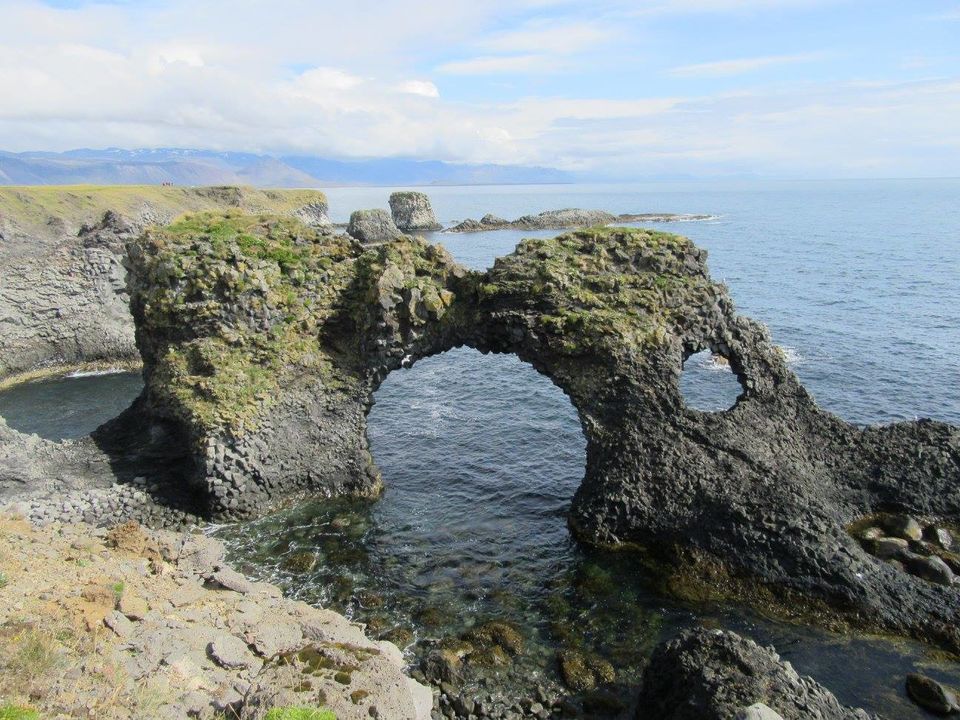 There are only few days, when sun shines bright on the landscapes of Iceland, and one can experience the unlimited beauty without any hurdle, but days when the weather is unpleasant, the trip can go for a toss. I was lucky to have the sun shining viciously throughout.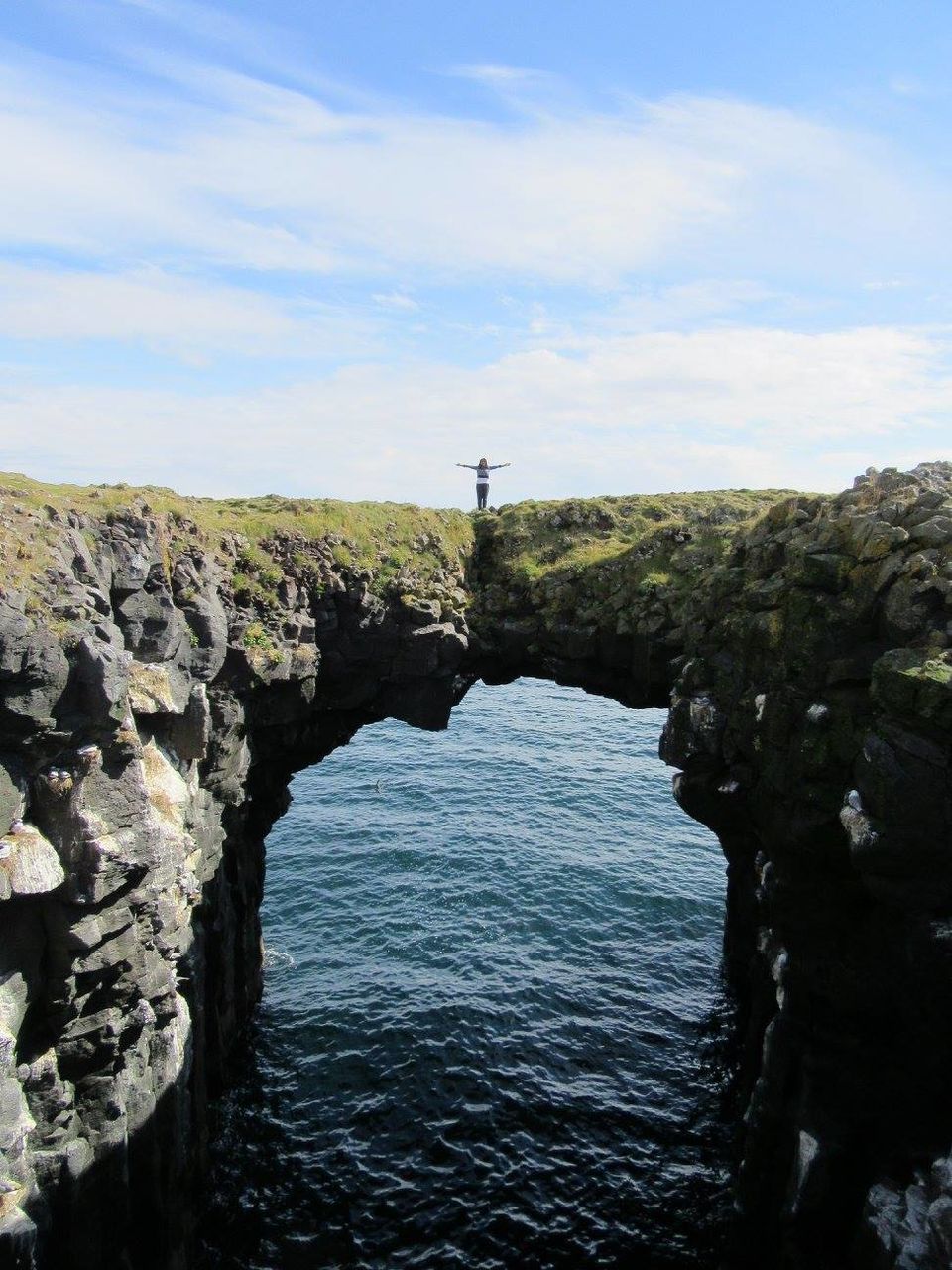 Day 4: 2 day tour to South — Coast Peninsula
On day 4, early morning I left for the South Coast of Iceland, which is supposed to be one of the most beautiful landscapes of Iceland. The first waterfall to visit was Seljalandsfoss.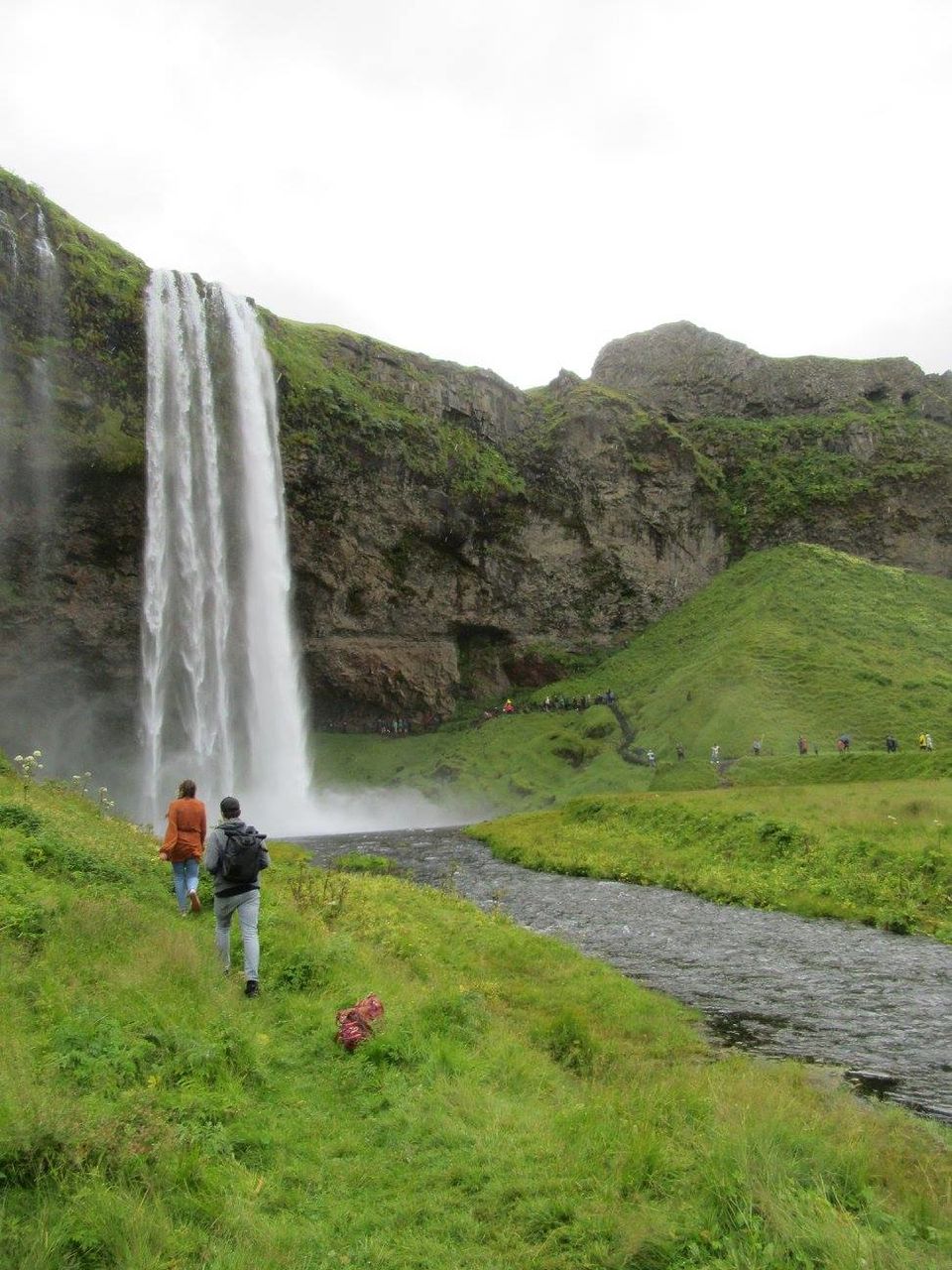 "There are moments in your life, when time stops and some immortal force ignites an undying spark in you. You no longer have desires…you no longer have needs…you no longer care about failures, or successes…all you care about is that moment which means everything."
I walked behind the waterfalls that left me absolutely drenched. My fingers froze due to the cold water and ears were numb due deafening sounds of the stroking water. But each time while walking past, I turned my gaze towards the waterfall against the large expanse of green fields, my eyes became moist with tears of joy.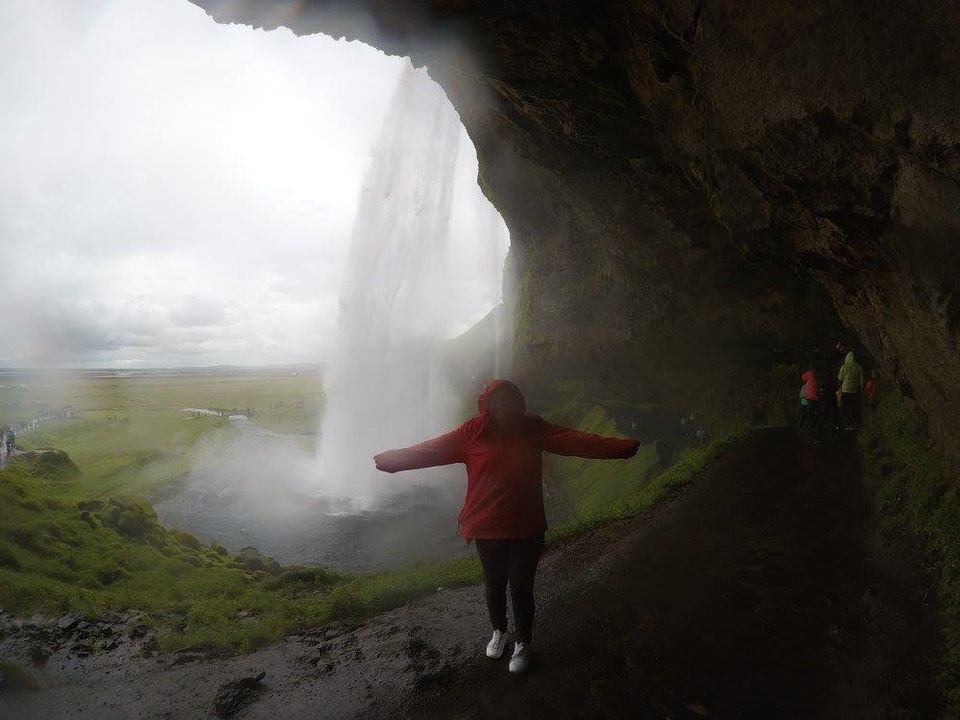 Later in the afternoon, I visited the famous black sand beach in Vik. The black sand beaches were quite unique, one apparently due to its color and second due to the awkwardly chiseled stones. I was also lucky to trace plenty of small black and orange embossed puffins.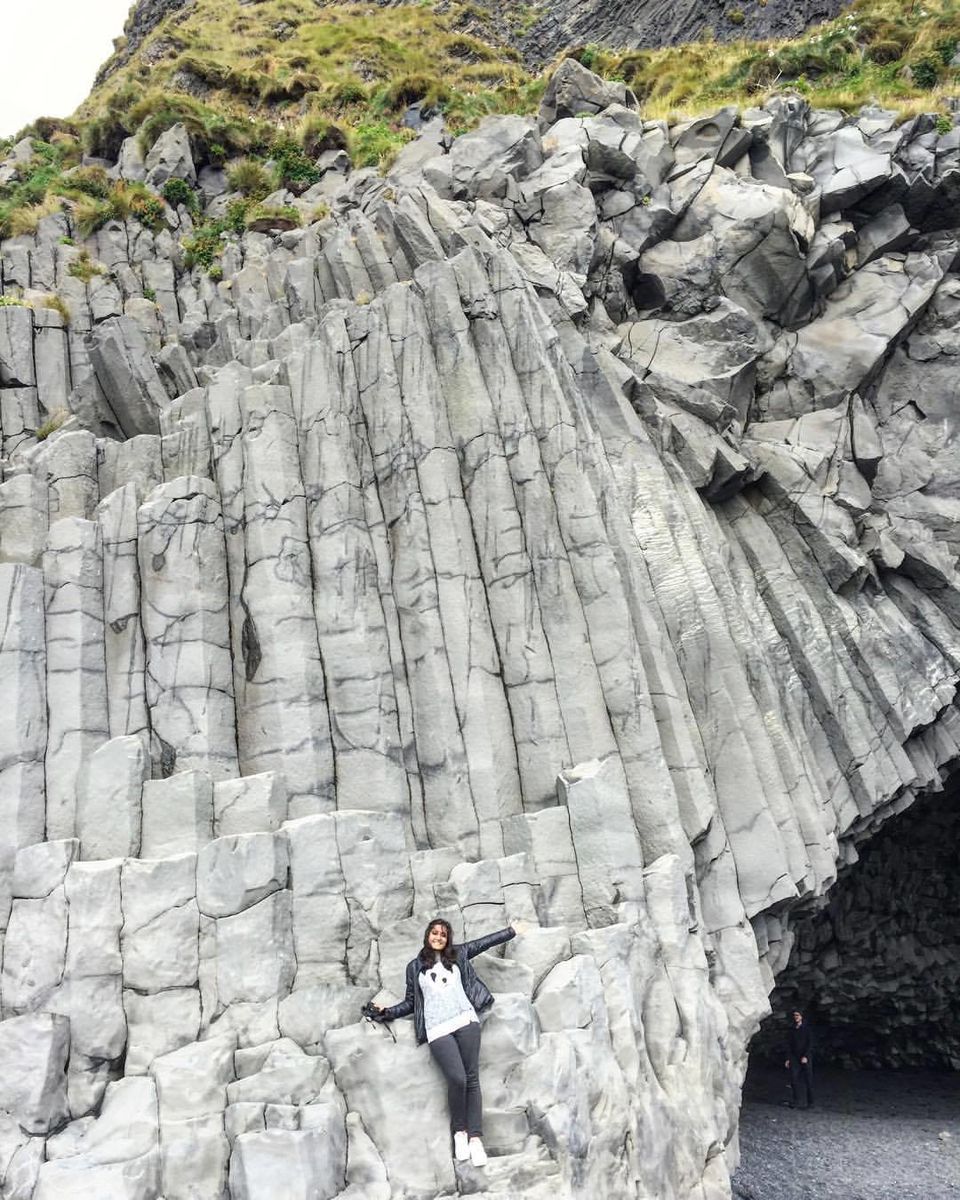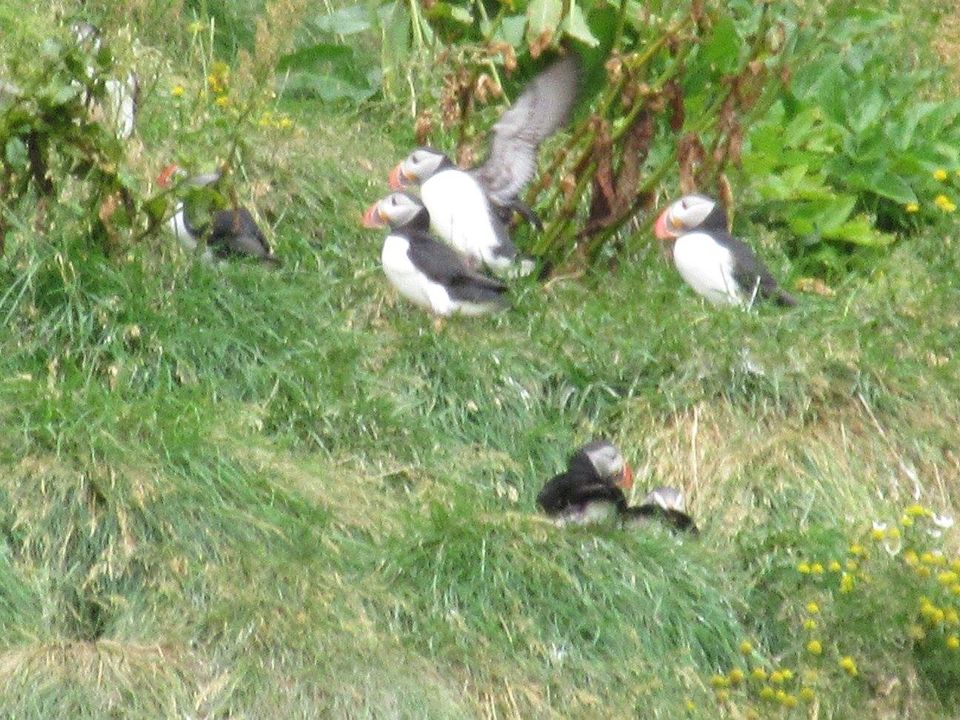 The second waterfall on the south — coast unique for the no. of rainbows that can be found here, was charismatic. I stood beneath it and wished to immerse in its divine aura.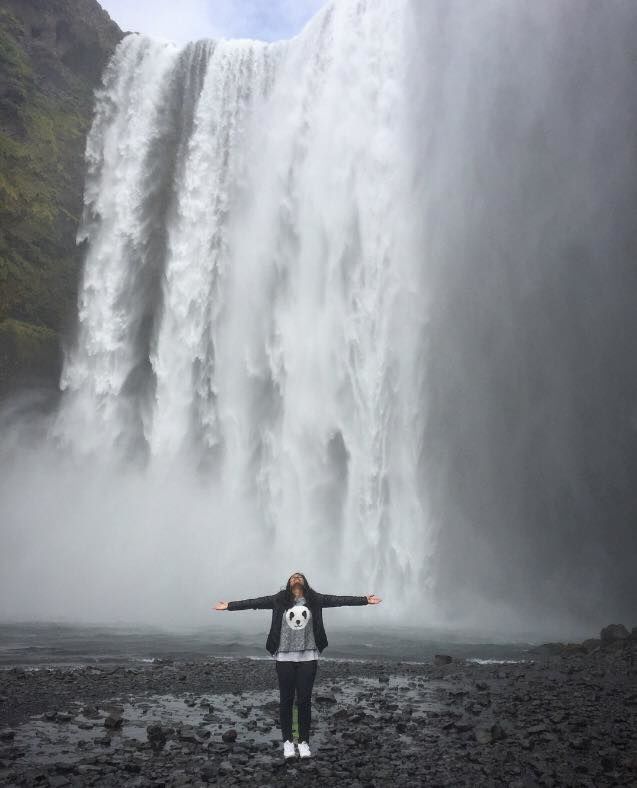 "Only once you stand aside nature, do you realise how powerful nature is and how petty your existence remains. We all belong to nature and will be engulfed by it one day, therefore, there is no other thing that has the power to so quickly seep in the deepest parts of your heart and soul."
If this was not true, then why would people who have enough money to buy the most exuberant embellishments and spend their weekends in the poshest of malls and hotels, still feel so incomplete and unhappy.
There was some Lava fields that we came across on the way to Jokulsarlon. They looked like Martian landscapes, if it had some supply of water.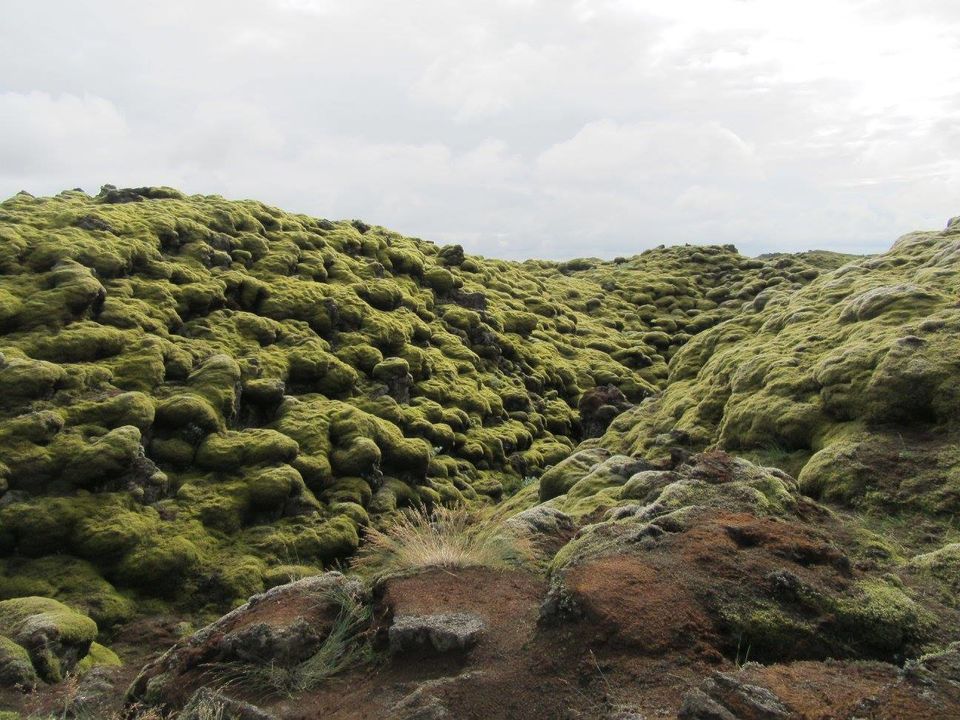 Our last stop for the day, was a very unlikely place, that can rarely be imagined. A row of bluish colored icebergs, scattered on a clear lake, embedded by glaciers, occasionally breaking into the lake with a thundering sound. I kept sitting beside the lake for sometime, trying to capture it in my camera, but felt so weak in the knees, so helpless, because it was impossible to snatch the essence of this spectacular view through the lens.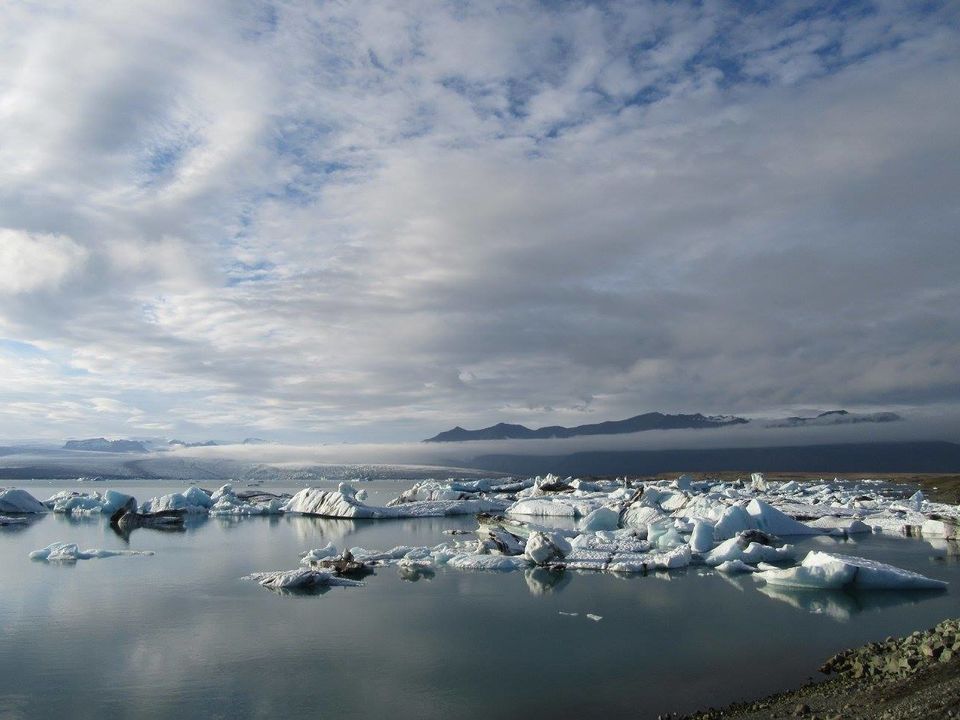 Day 5: Vatnajökull glaciers with hiking
From the time I entered Iceland, I was skeptical about hiking on glaciers, because the idea of hiking had never enticed me enough. But I had paid for it, so decided to go for it. We were quickly packed into the equipment and taken into a bus to the starting point. Our guide was from Italy and walking on the bare ice, was his finesse. Therefore, in minutes of coaching, he lead us to the unevenly placed glaciers for a stroll.
The art of holding the stick in one hand to balance my way into the juggling trajectory was looking like a cakewalk. But with few strides into the unknown, I found balancing myself difficult and uneasy. I looked for help, but my master looked disinterested. I knew I had to roll by myself and with all my strength I followed the group. After a couple of minutes, I was able to figure out a technique to walk and found my small victory in the self created game. Some small victories like these, might sound like a petty thing, but it is crucial for us to be reminded of our hidden strengths.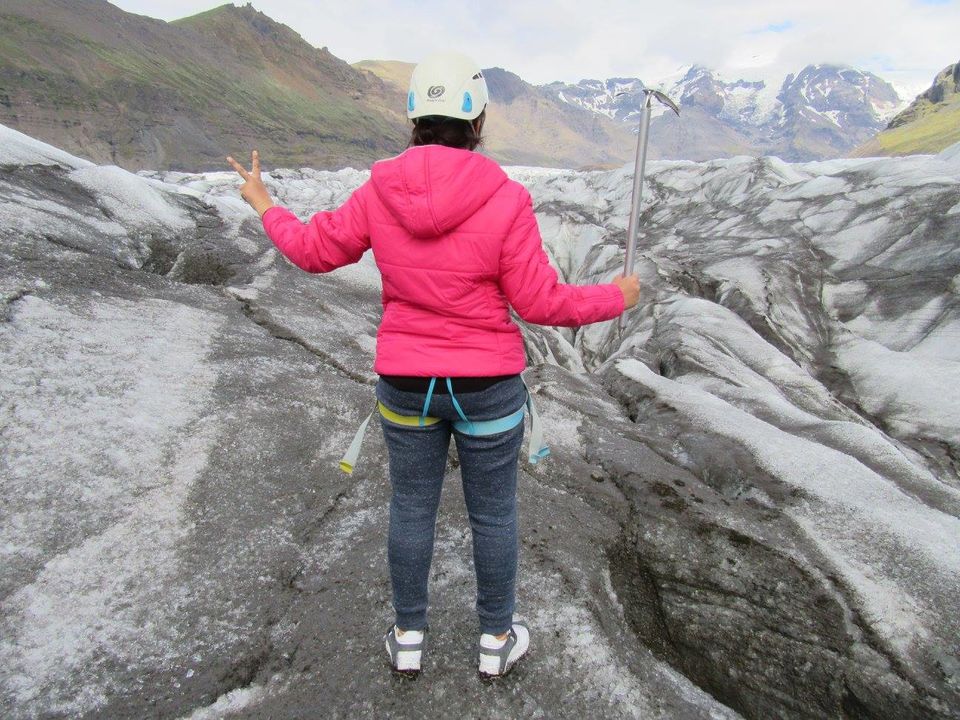 After the completion of hiking, I visited another unthinkable location named the 'Diamond Beach'. Huge chunks of ice were laying monstrously over the black beach. These broken pieces of icebergs, left by the high tides were spread across the beach in an uneven fashion, and looked like a scene from Pluto.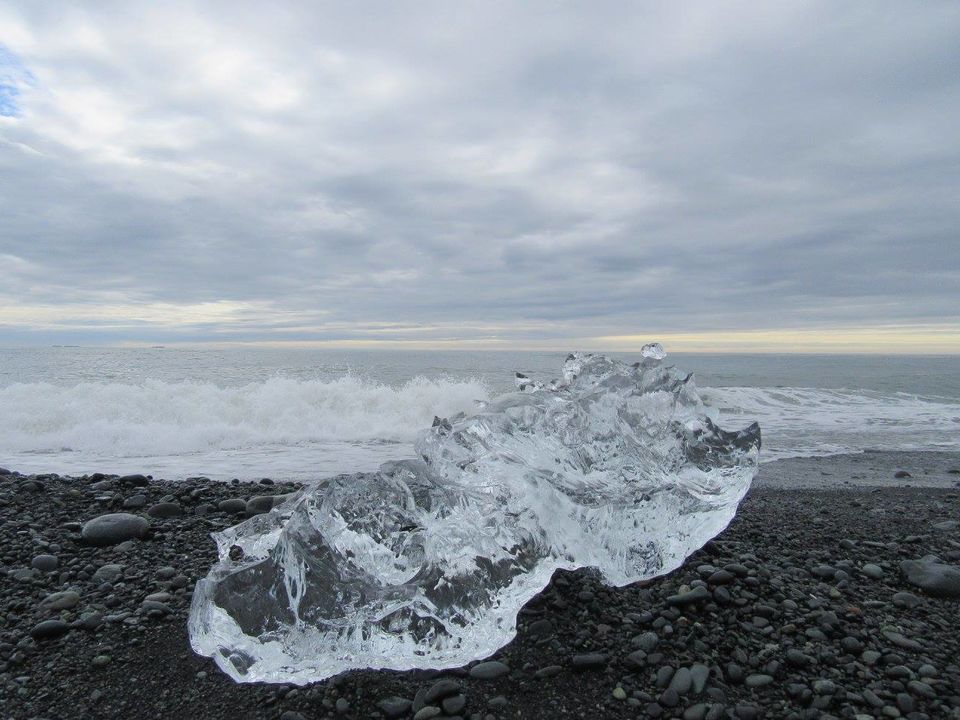 Day 6: Reykjavik City
I wanted to roam around and explore the city on the very last in Iceland. Therefore, I started my day with the iconic Sun Voyager in the city.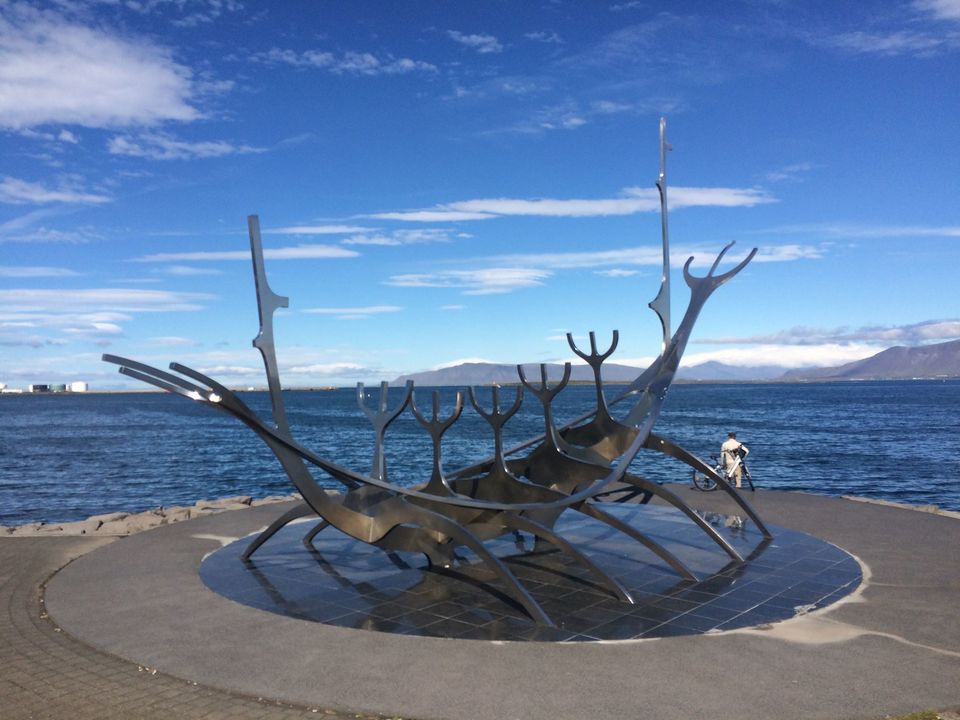 There was also a concert hall in the middle of the city, that was home to many concerts and events.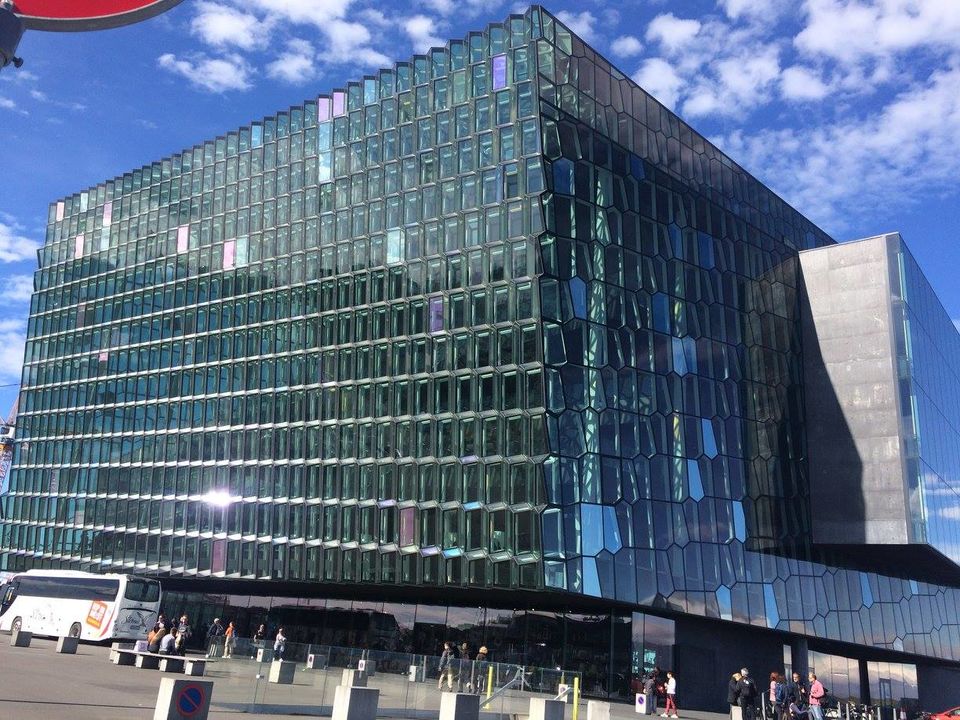 There was also a striking tower that stood upright, a cathedral and the most notable building in the center of the city.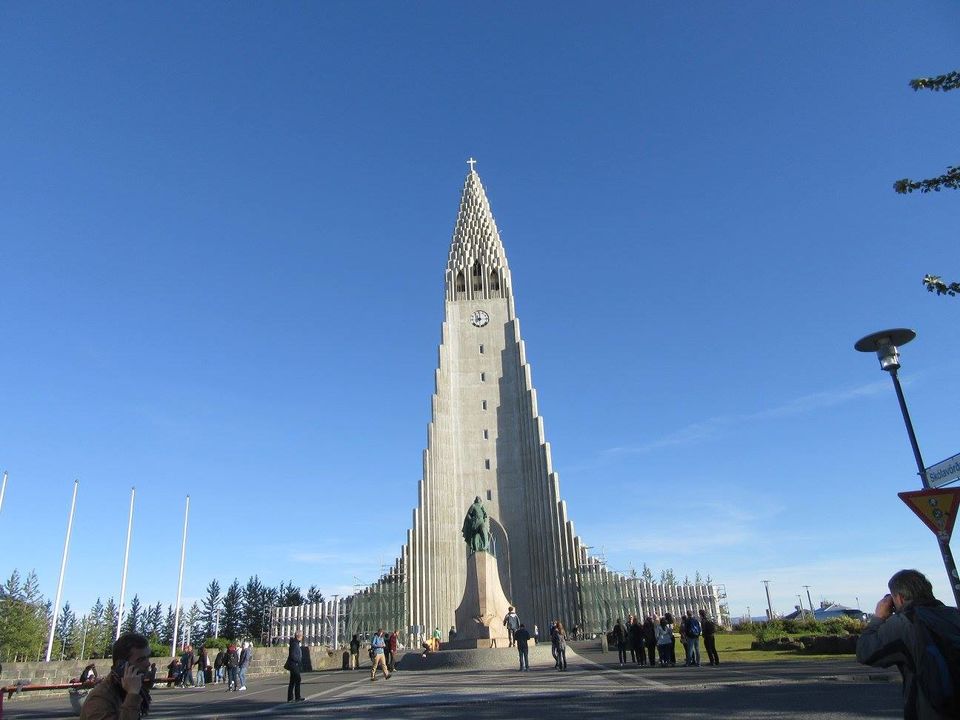 From the time I landed on in Iceland, I was not wanting to go back. An invisibly strong feeling was holding me tight to place. It could be a fair possibility that the unimaginable beauty of this place was igniting a spark in me, that was otherwise missing in my normal and mundane life.
I was not wanting to leave it and go, like I have let go of some other beautiful things in my life. But it was not possible to stay longer, but I still made a small promise to myself of visiting this place again and this thought made it easier to say adieu.
In reality, I may not visit this place again, but my soul will someday fly high upon the curvatures of Iceland. It will find its ultimate peace, ONLY, here.