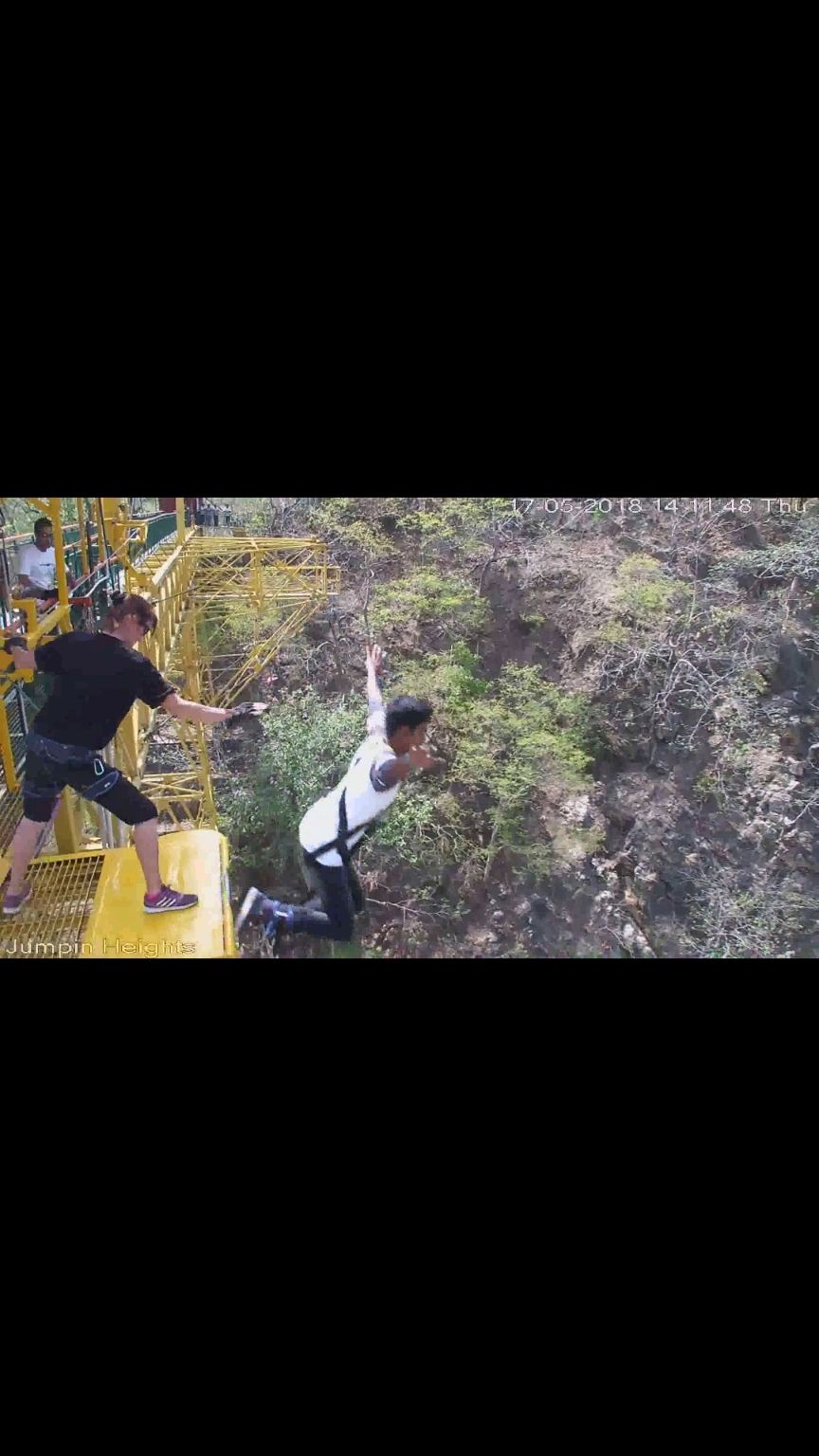 The biggest thrill from bungee jumping undoubtedly comes from the free-fall and rebound. After I completed my jump, I felt an amazing sense of accomplishment and the belief that I could do anything that I set my mind to.
One of the best experience in the life to achieve this. It will take 10 seconds decision to jump and you will get the wonderful memories.
Cost Per Person - Rs 3500 INR  
Cliff Height : 83 mtrs
Official Adventure Company - jumpinheights
How to Reach- Take a scooty on rent or by car you can go. Around 15.7kms in total from Laxman Jhula you need to travel on the Neelkanth Mahadev Temple road and after 8 kms there is road for the JumpinHeights.
Precautions : No photography, No Mobiles Phones allowed. They will give you the photos and videos for your activity. (Cost is around Rs 700 INR for video and 200 for one photo which is not included in Rs 3500 )
Instagram Link - https://www.instagram.com/anony_arps/
Facebook - https://www.facebook.com/arpit.gupta.376