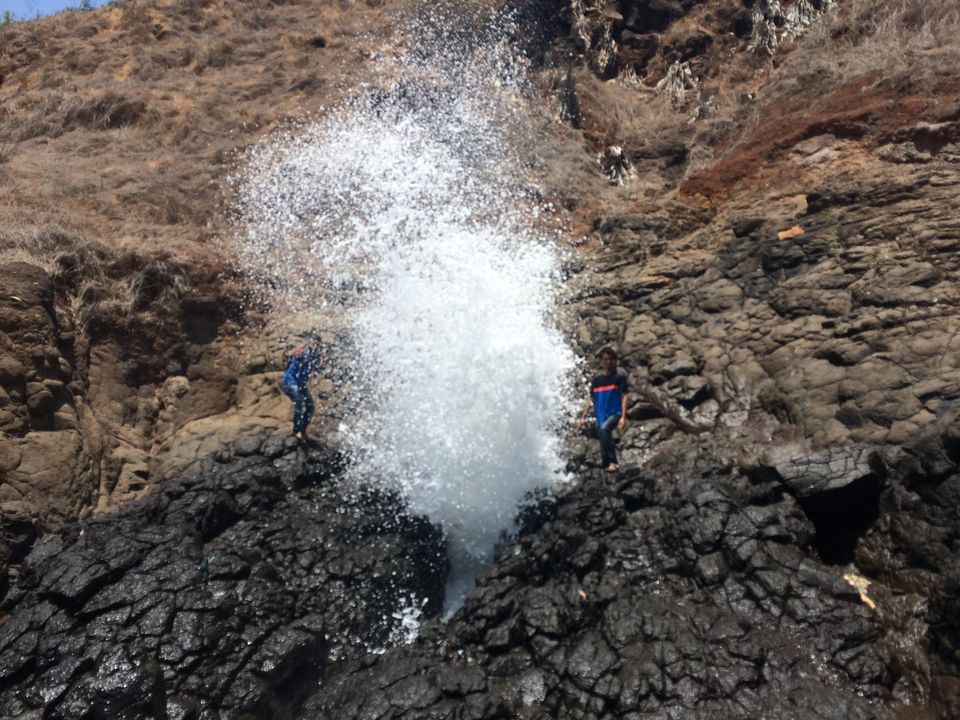 There are two ways to experience magic in our life. One–close your eyes and see the world the way you wanted. Two-open your eyes and search for the experience like this. And this natural fountain at Hedvi in Ratnagiri district created a sense of amazing magic that nature could form such an amazing piece of artwork from rocks and water.
As the big wave gushes through this gorge, making a good amount of sound and hits the rock very hard which produces jets of water pumped into the air like a fountain. It is way of nature to showing a magic.
To be honest I have never seen and done anything like this before, getting drenched with splashes of cold and salty water over your body. I felt completely alive standing under this water show and letting the water drench all over my senses. Especially when it happens to be an unknown place where no one was going to stop you. This was truly a thrilling experience is rewarded with beautiful sea of blue when you are getting wet under the water.
May be that's the reason I started travelling far and wide, just to get to experience magic like this. Every journey helps me make my dream a sweet reality and want me to live some more and do some more exploring in my life.
And in the end, I learnt that magic is nothing but opportunities with small time of windows, which can only be grabbed by the one who are ready to explore, unexplored.