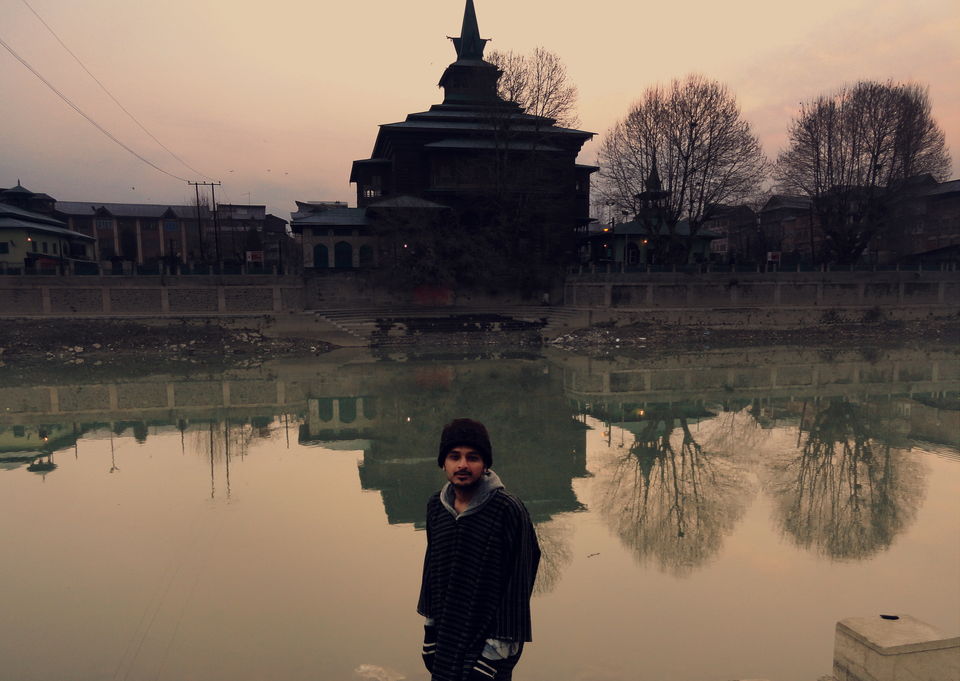 Visiting Srinagar without thoroughly checking the latest security situation would be foolhardy.....but I would say if you have a sense of adventure and want to help the local economy more so when the tourism is not at its best, travel when the tensions are high.
If your lucky you might meet them all, the stone pelters, the religious leaders, the men in uniform, everyone has a context and you can only know the true story if you stay longer....if not, on curfew days there might be no one on the streets but you still get the best view of the place.
Don't be a victim of vicarious trauma, as the place is beautiful and people very loving and helpful no matter what.....I have had the best of experiences travelling in Kashmir as a local or sometimes wearing a boshiya (lol....okay just don't get caught) ....trust me, people are the same the world over, they strive for peace and for a place called home.
Sights to visit: Old city, Khanqah Shah i Hamadan, Jama Masjid, Pir Dastgir Sahib, Rozabal, Hari Parbat Hill, Dal Lake and Hazratbal.
The mirror flat dal lake reflecting the Pir Panjal mountains while painted shikaras glided by is a must to experience.
Until 1989 Kashmir was one of the most popular trekking destinations. Many groups took treks out of Pahalgam into the Lidder and Sindh Valleys each season from May to mid-October.
Sleeping: Lalit Grand Palace, House boats and Cafe Arabica.
Eating and Drinking: Cafe Arabica and local shops in Old city. The traditional Kashmiri Wazawan with Kawa....the namkeen chai and the naans next to Jama Masjid make a good local breakfast.
Getting Around: Cycling around the Dal Lake and exploring Old city is the cheapest way to see it all.
This song….written by Gulzaar, gives you a glimpse of what Kashmir is all about....
https://www.youtube.com/watch?v=4xW0tOa1k5w
"If they ask you my identity, say
I am Henna
Tell them the sun shines around me at times
And at times I'm enveloped in colours of myriad hues…"
#KashmirDiaries #awkwardshots