Base Village: Gundewadi
Fort State: In ruins
Difficulty level: Medium
Endurance level: Medium
Things to carry: Trekking shoes must, Two liters of water, some snacks.
Time to Reach the top: Two hours
Camping: Not allowed.
How to Reach: Follow Google maps for Gundewadi village route, search for Menwali village for second route to this fort.
Pandavgad is located in Wai taluka of Satara district. It is just 50 km on Mandhardevi ghat road. The base village is Gundewadi which is relatively easier path compared to the way from Menwali village. From Gundewadi village, it takes two hours to reach the top on moderate pace. From Menvali village, the path is somewhat tricky and hard and takes more time.
Pandavgad is said to be built by the king of Bhoj. As per history, first it was with Adilshahi which was then won by Chhatrapati Shivaji Maharaj. Then it went to Mughals and Marathas under Peshwa won it back. Later it was taken by Britishers.
I started with Ujwala, Shashikant and Swarup from Pune at 6AM. On the way, there are many strawberry farms. We reached the base village Gundewadi around 9:30 in the morning and had breakfast there. You need to constantly look for current location in Maps to avoid going to wrong place. We parked our bikes near a house in the village. We inquired about fort and came to know that it takes 1:30 to 2 hours to reach the top.
We started the hike around 10 AM thinking we will reach the fort before noon. There is no proper path or steps, it is an unpaved road with many dry leaves on the way. We could see many teak wood trees. On the way, we also spotted many birds and lizards.
After walking for an hour, we reached first section of the hill. Someone has built a hut here. We rested here for sometime.
After one and half hour's of walk took us to the first visible mark. A Private property.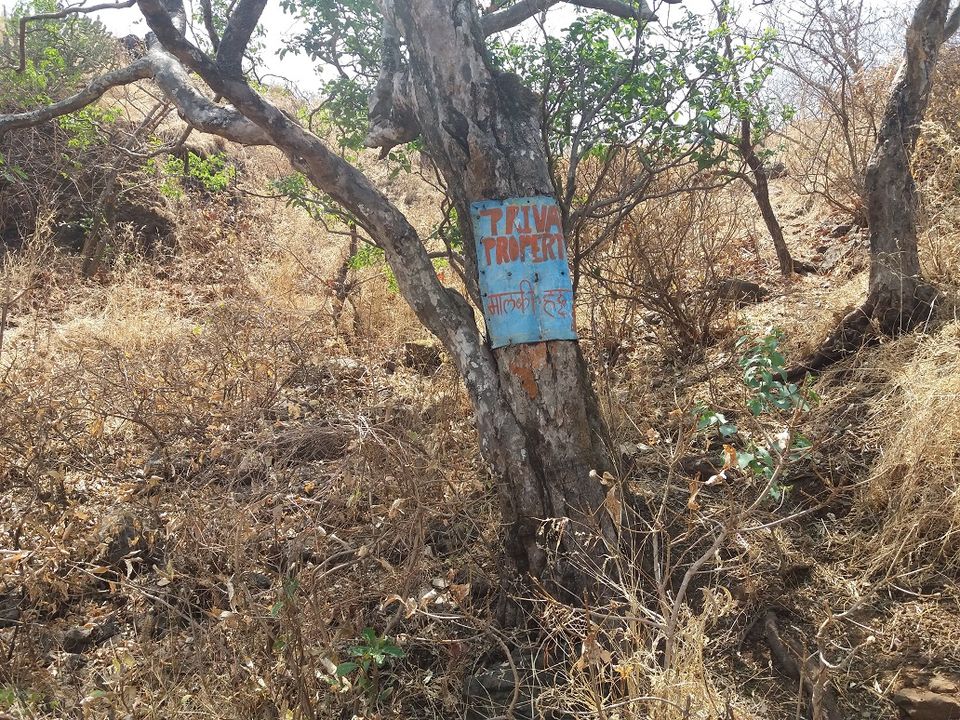 Just 10 minutes ahead, we saw the house. This was the residence for three caretakers of this property. They have been employed to keep a watch on activities happening here. We talked to one of them and came to know that entire land is owned by Mapro company. They will soon be developing this fort as a tourist attraction. Let us see how it will shape up once it is turned into commercial tourism spot.
Moving ahead, we could see beautiful view of Dhom lake. Also Kamalgad fort was visible.
The heat was burning our energy rapidly and we were also short of water. But fortunately there was a potable water tank which was fenced and had a iron gate. We were surprised to find that water was very cold and sweet in taste, though it was very hot summer afternoon.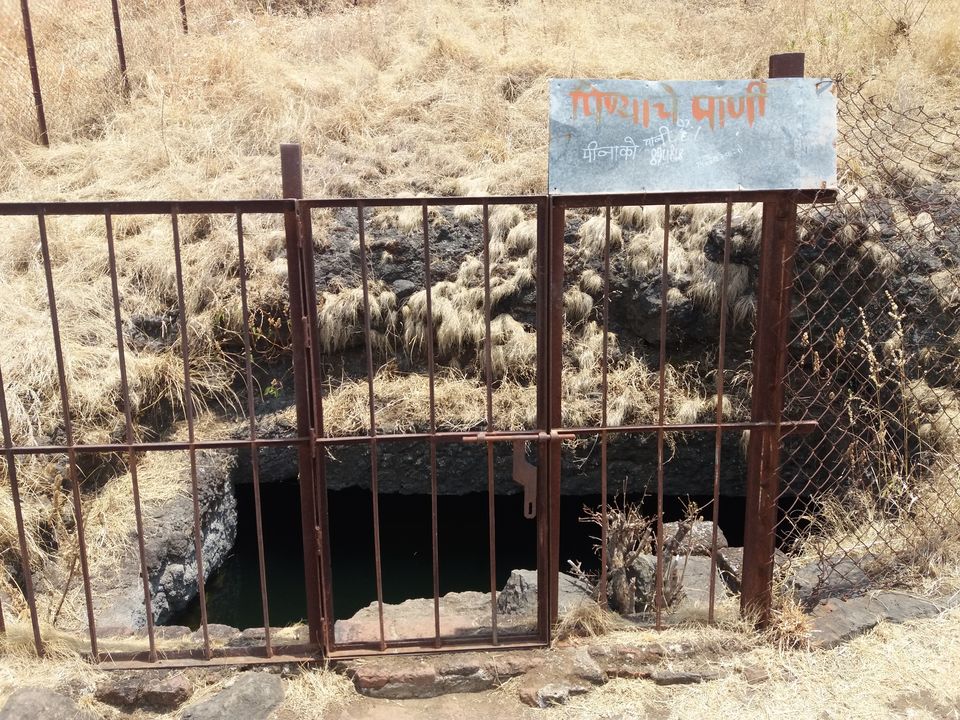 We went further and came to a rocky patch. Getting down from here, we can see the main gate to this fort. This path goes down to Menwali village and is another route.
From here we could see bird's eye view of Krishna river, Menwali village, Wai and Vairatgad fort.
Within the rocks, there is a temple with some idols in a cave.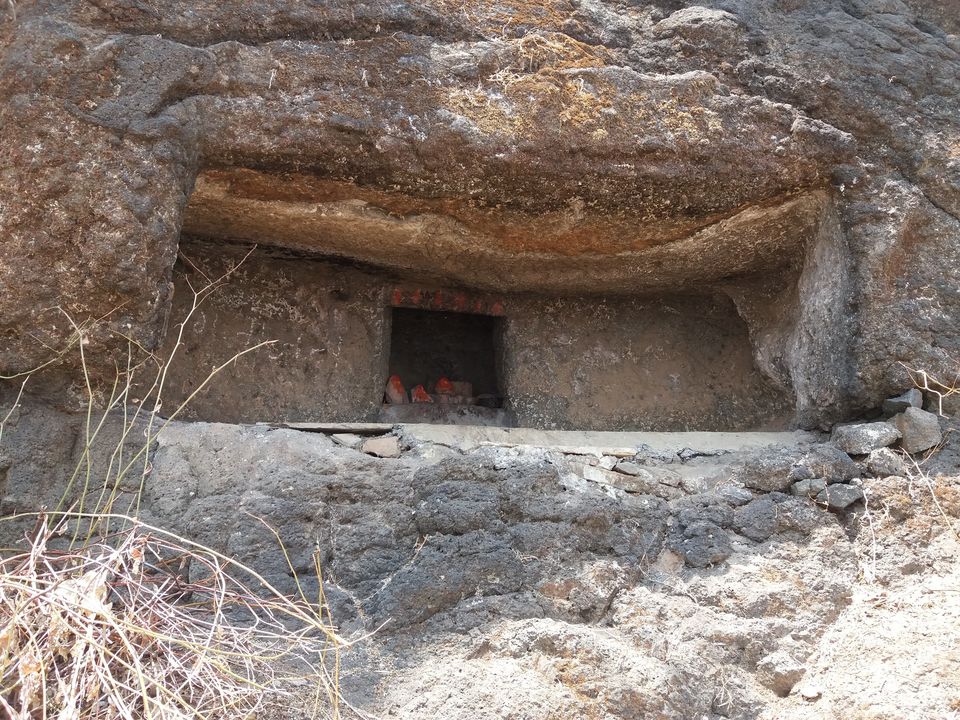 Continuing ahead, we saw many beehives.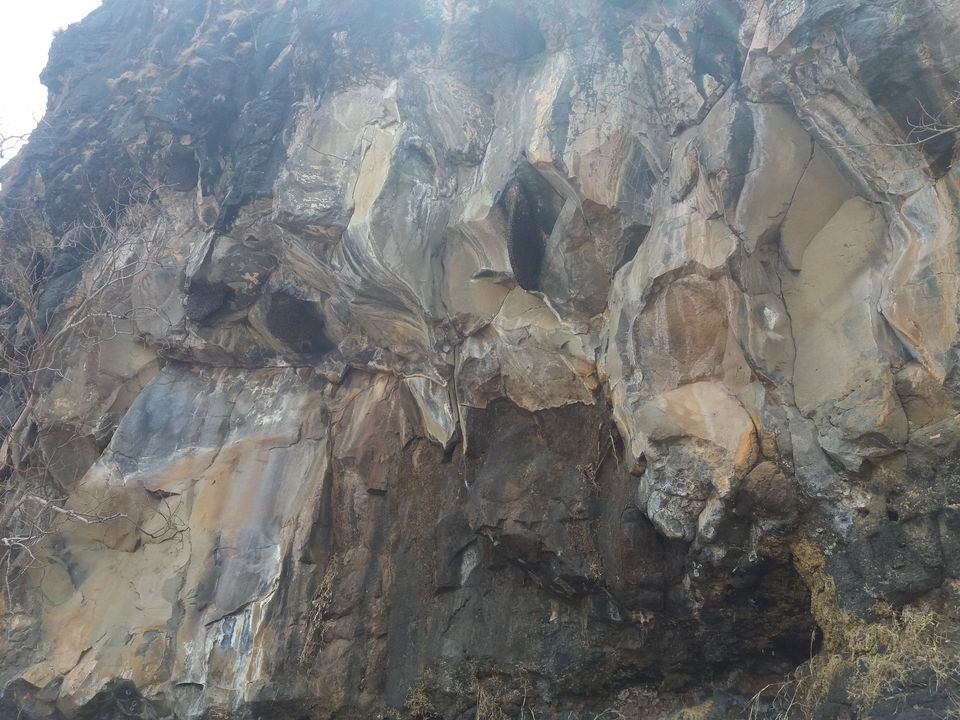 After a while, we came to the bastion and the path leading to citadel.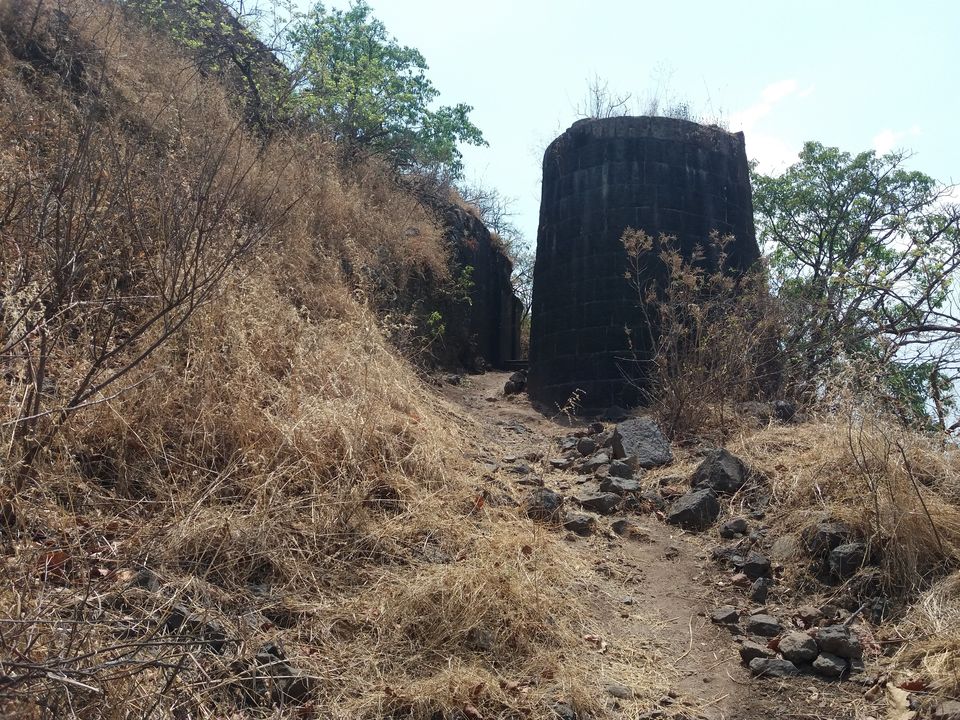 There is a temple of Lord Hanuman with a temporary roof on it.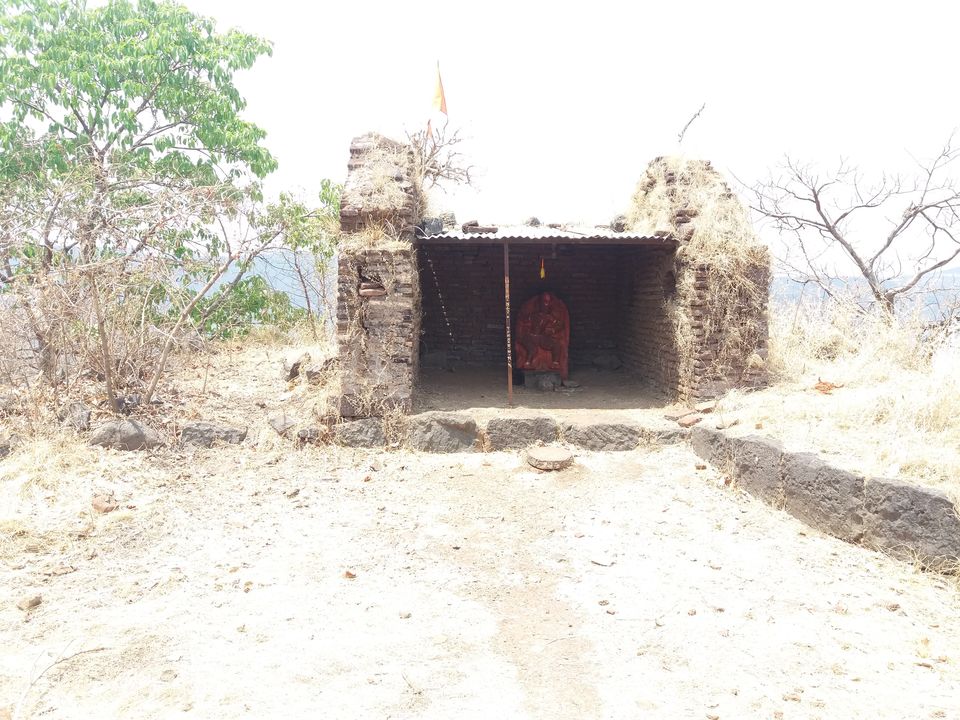 In front of it, there is a limestone mixer which used to be for making construction material.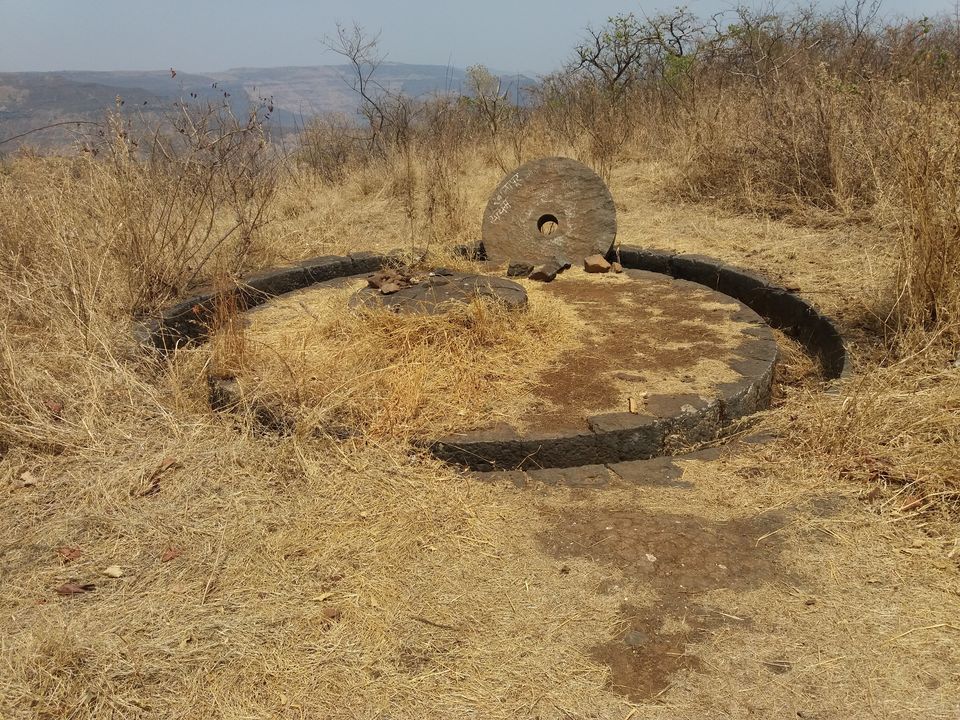 The temple of Goddess Pandjai is still in good condition.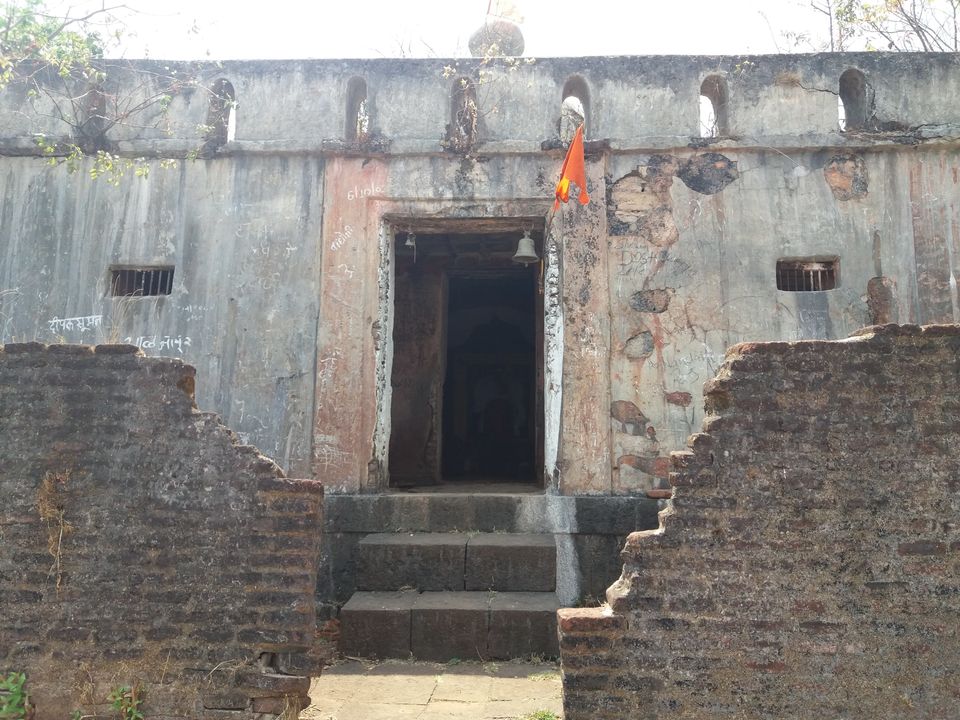 Behind the temple, there are remnants of a room.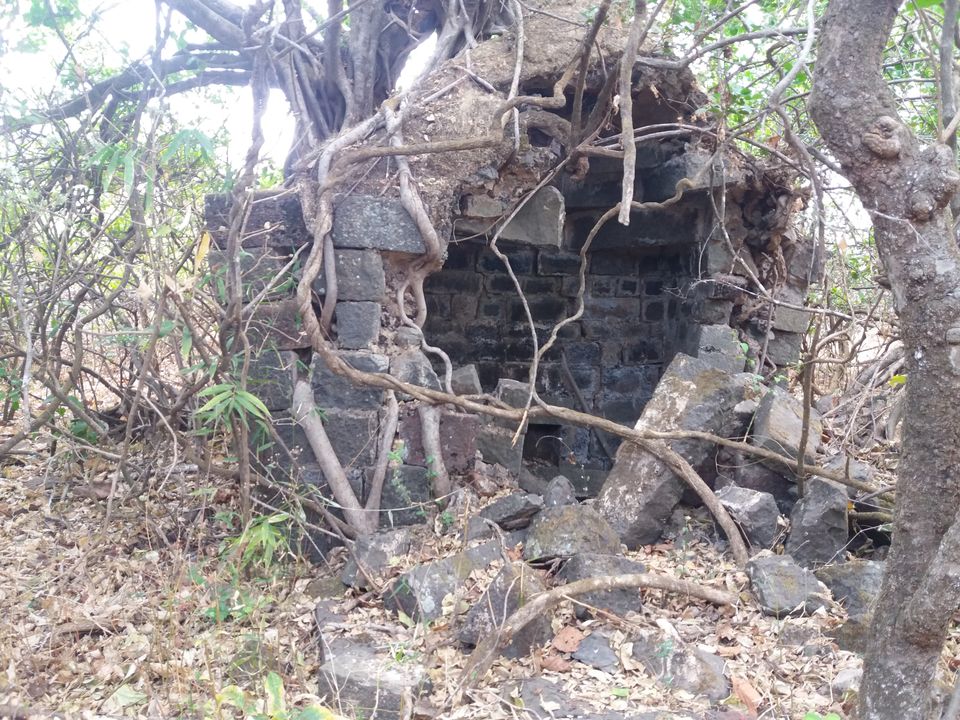 Also a structure in ruins. Due to overgrown bushes and trees, it is not properly visible.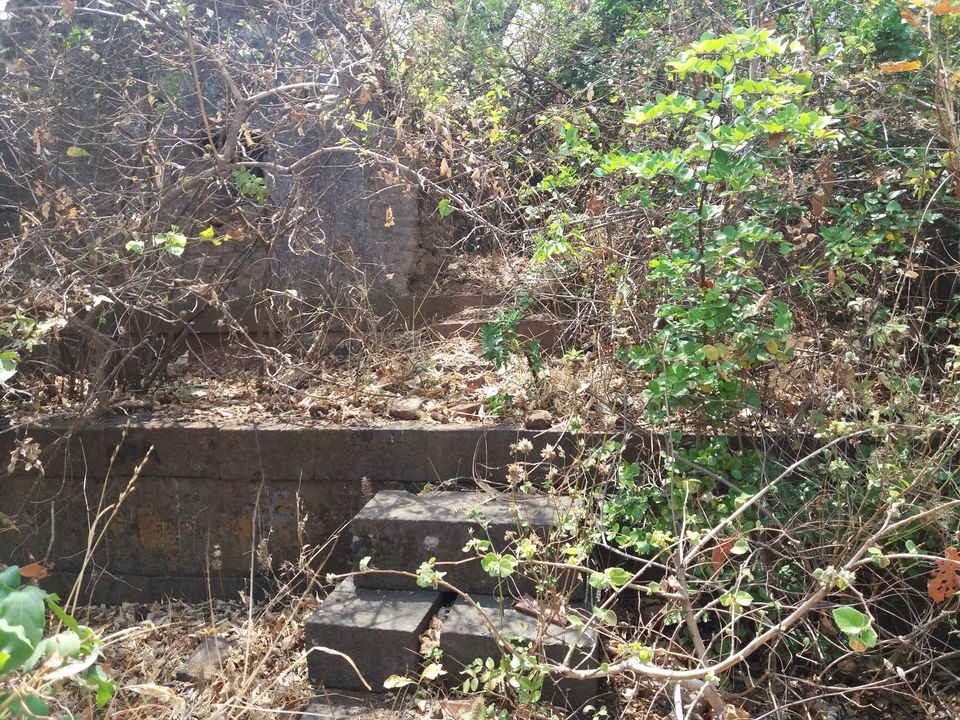 There is a saffron flag flying at this highest point.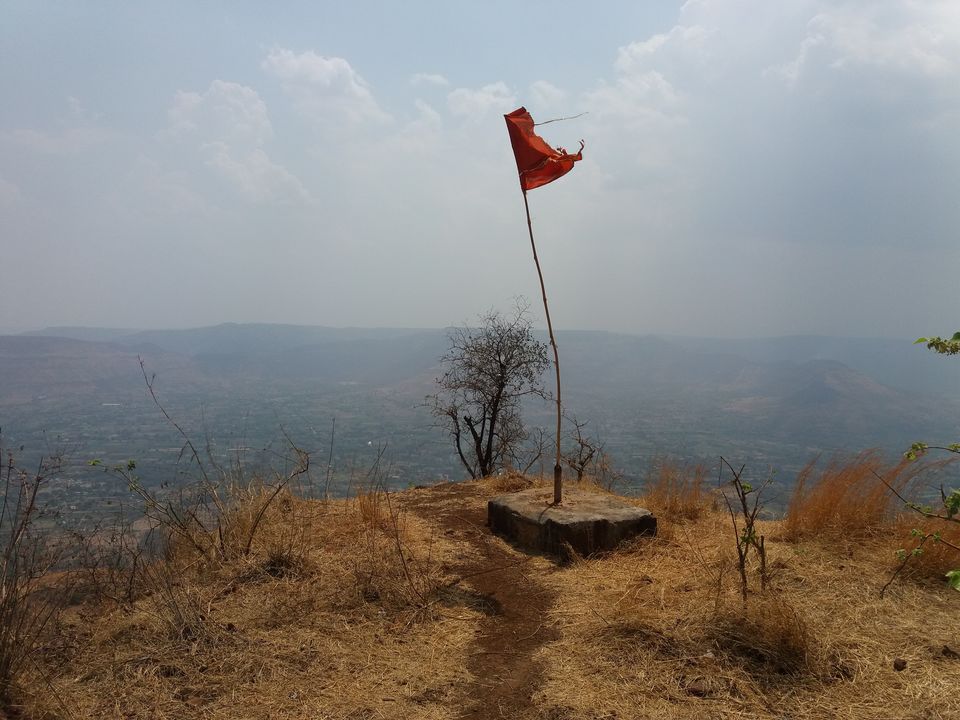 The weather was changing. Sky was completely getting covered with clouds. As we started to go down, it started drizzling. After coming down, we found many water tanks. It has six water tanks adjacent to each other similar to seven water tanks on Chavand fort.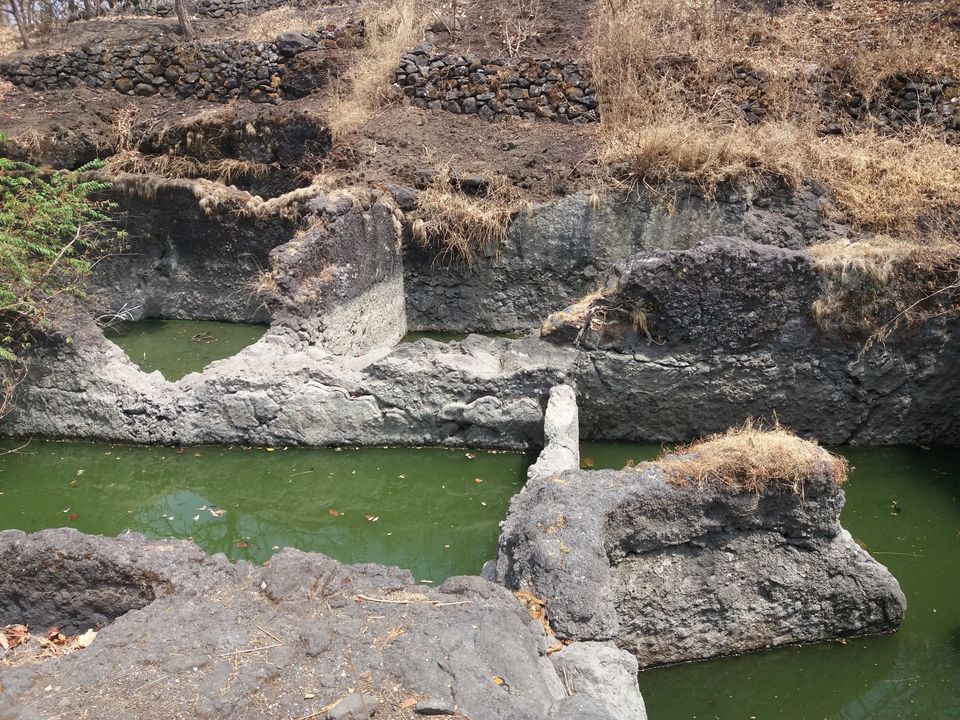 There are a couple of rock cut water cisterns also on this fort.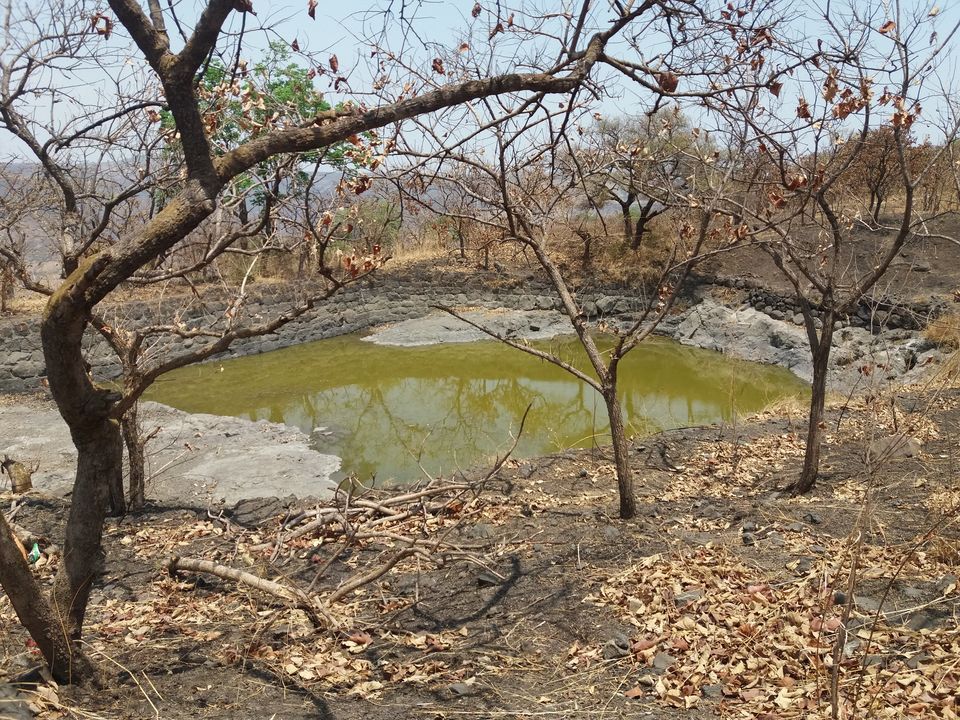 As soon as we started the descend, it started pouring down. It was becoming slippery to get down and we had to take many stops on the way.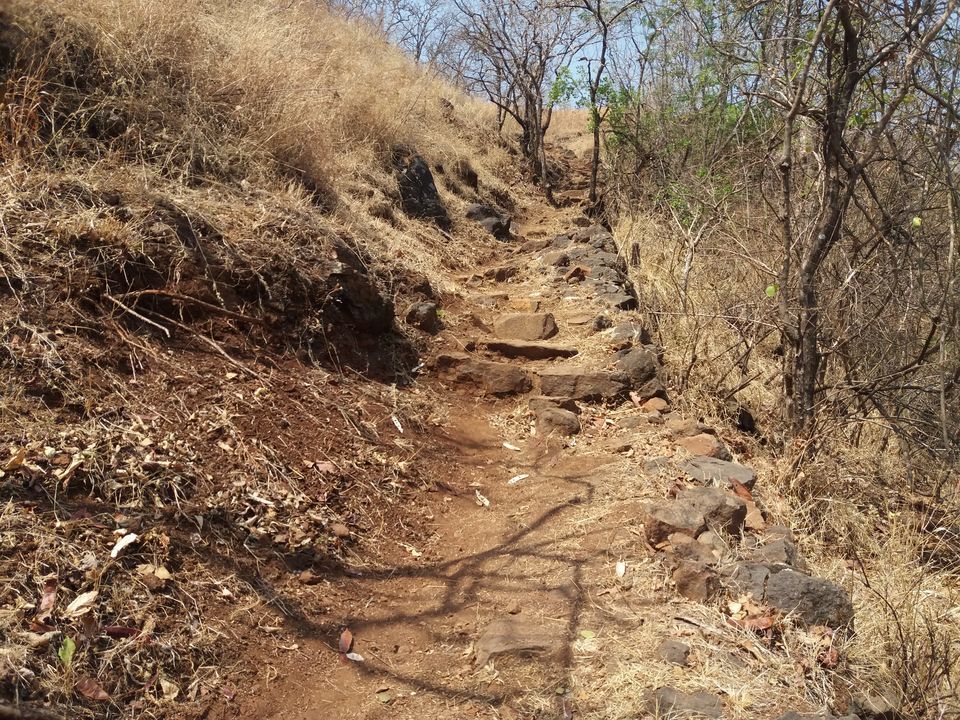 Images of flora and fauna clicked by Shashikant.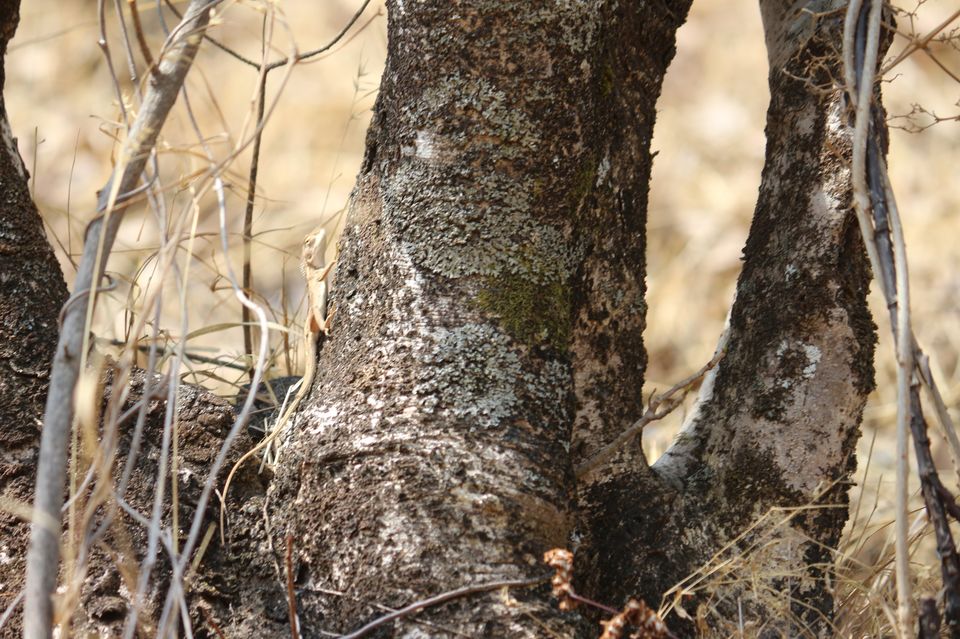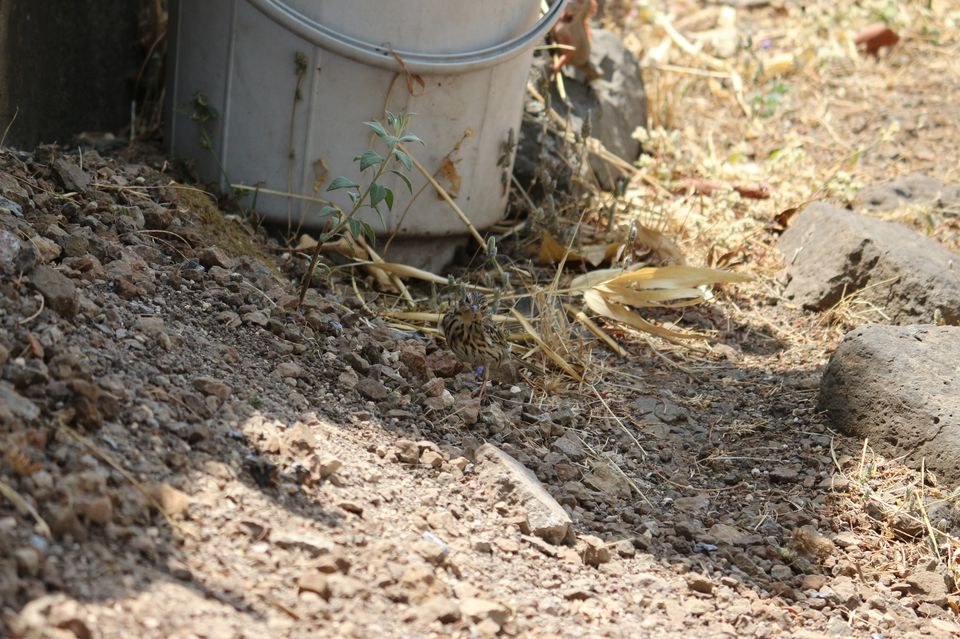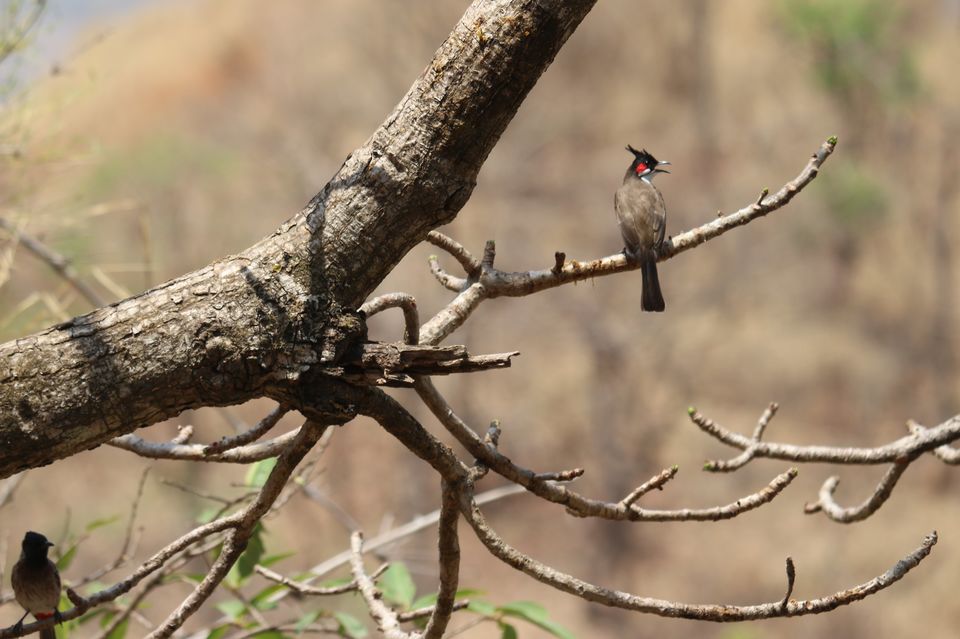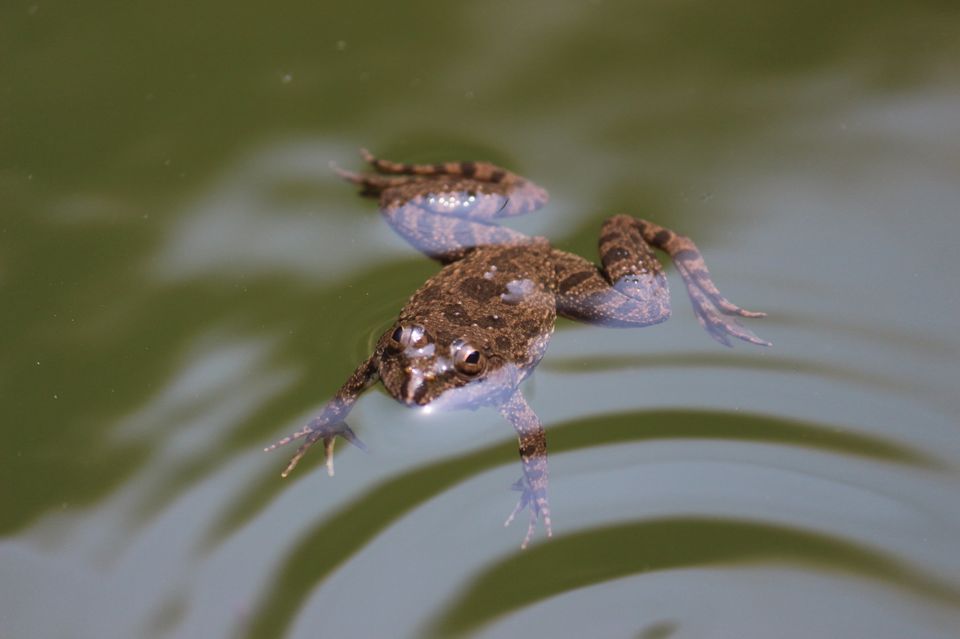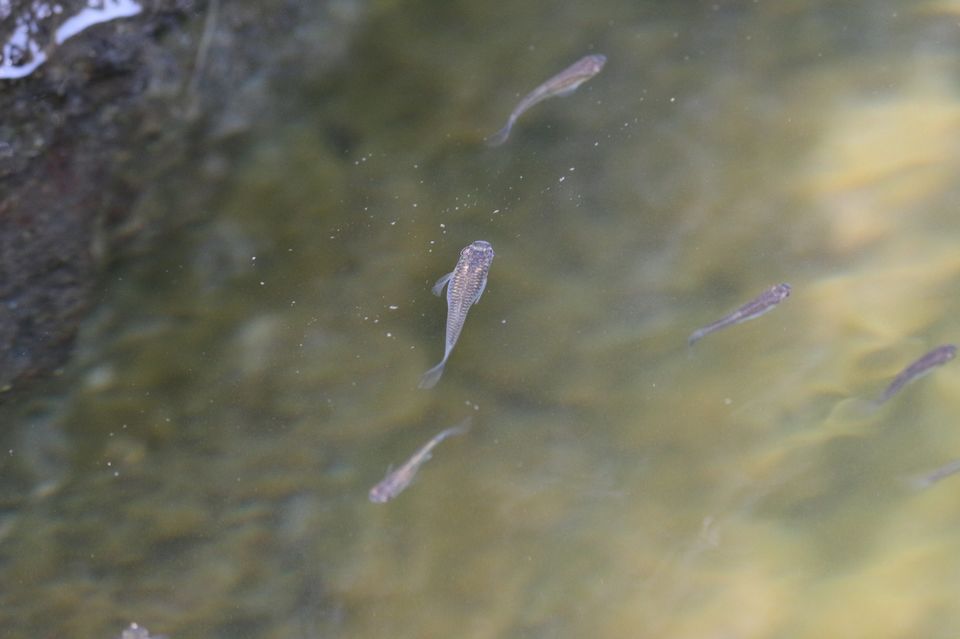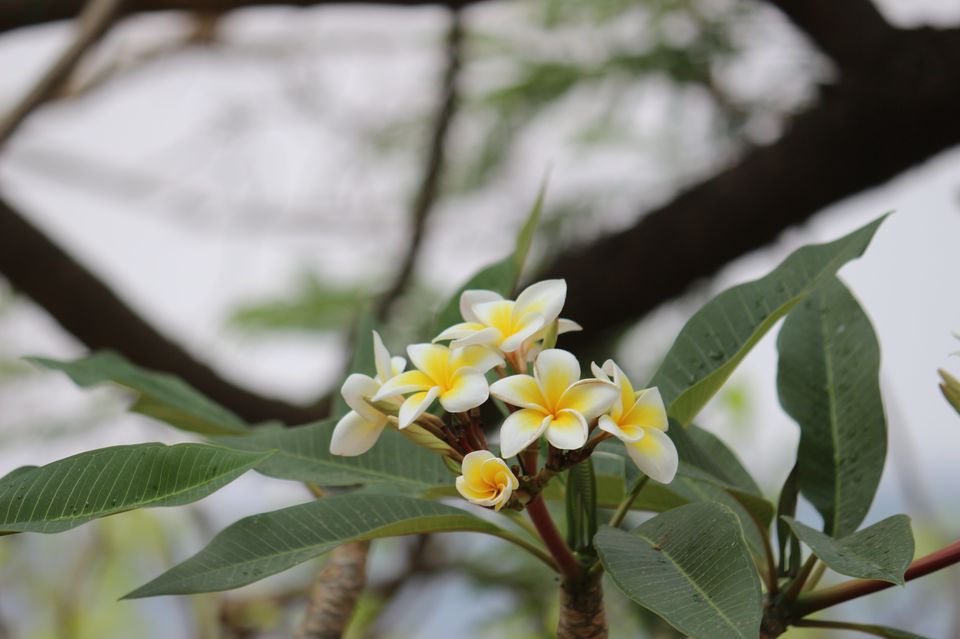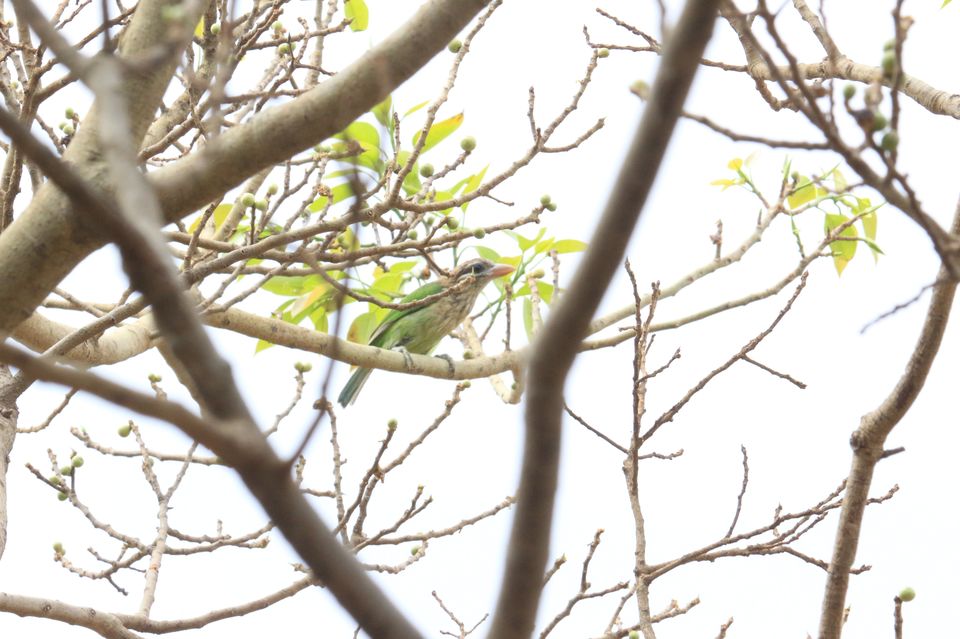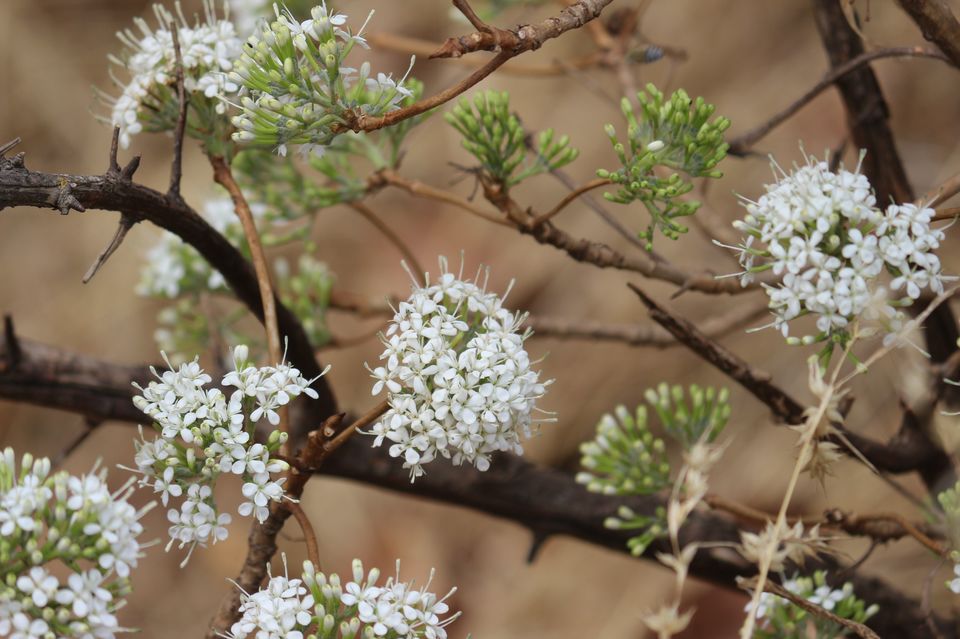 The shed did help us to get cover from the rain. It was getting heavier but we had to resume our walk. We got completely drenched in the rain. Villager was kind enough to allow us to wait in their house. Later we returned back to Pune.
Leave only your footprints, Take back only pleasant memories.