With the above mentioned words being the core of my thoughts for long time since I planned for my Goan adventure in the middle of the Southwestern Monsoon, the river islands were on top of my list to explore and experience.
River islands?!
Yes, River islands! These are pieces of land which are on river Mandovi and Mapusa. The name of the islands are Chorao and Divar.
Where are they and accessibility to them?
These islands are well and truly part of Goa. Now, these are connected with the main land with bridges, but they are far to reach and aren't worth the fun of rolling on to a ferry and taking you to a place of blissfulness. The ferry rides are free for pedestrians and two wheelers which includes the bicycle and the usually rented non-gear scooters in Goa. These ferries are run by Government and frequency is quite good. So the drill is to reach a slipway roll on the ferry enjoy the ride and roll out on the other side of the river.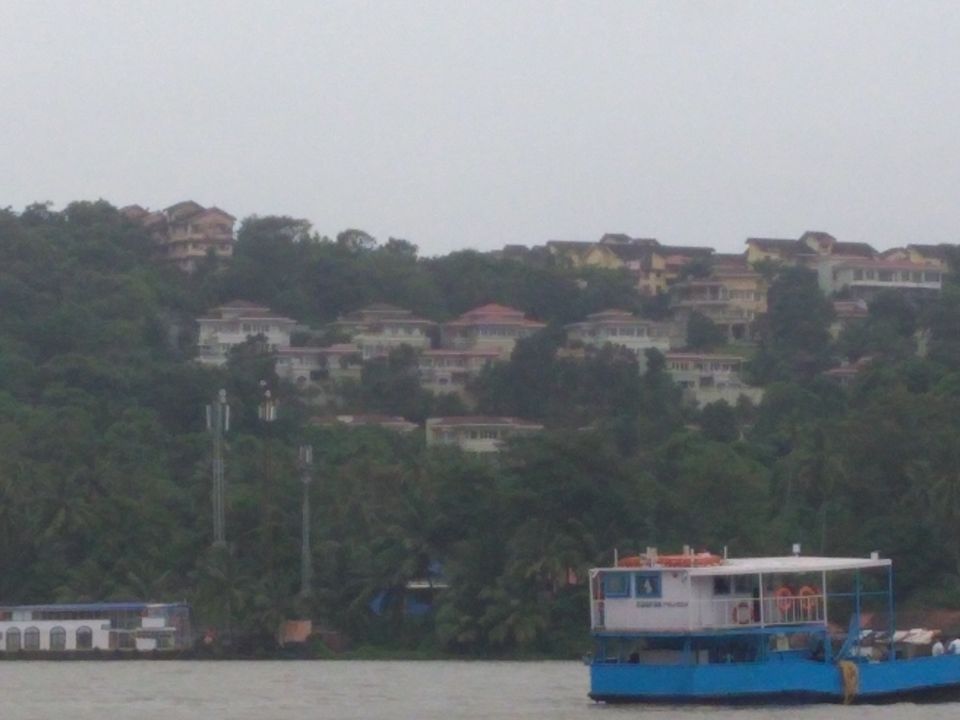 What can be expected from this off-beat experience?
As mentioned before this would be an "UnGoan" experience, so you are certain to escape the flock of tourists photobombing one anothers images, the traffic on the narrow roads, the loud and sometimes deafening music on the beaches and clubs and other things which are turn off for any other popular tourist location. So this would give an escape from all of the above.
What you would get is lengths of smooth serpentine roads surrounded by lush greenery (in monsoon at least), scenic beauty of Goan architecture in vibrant colors, tranquility in the fore courts of churches and chapels or even in any place where ever you are on these islands.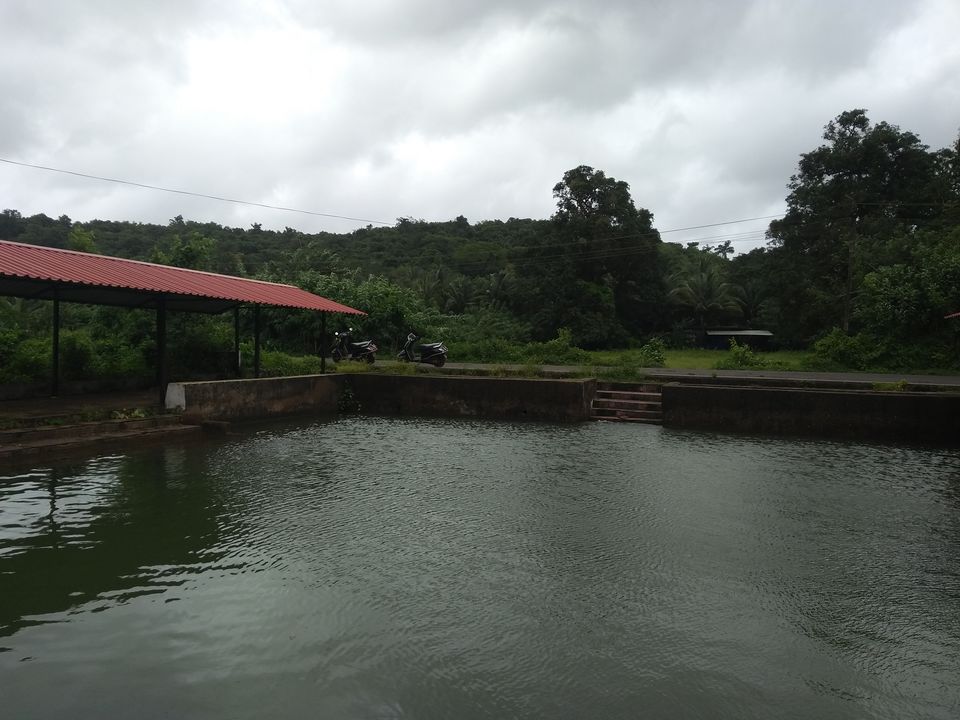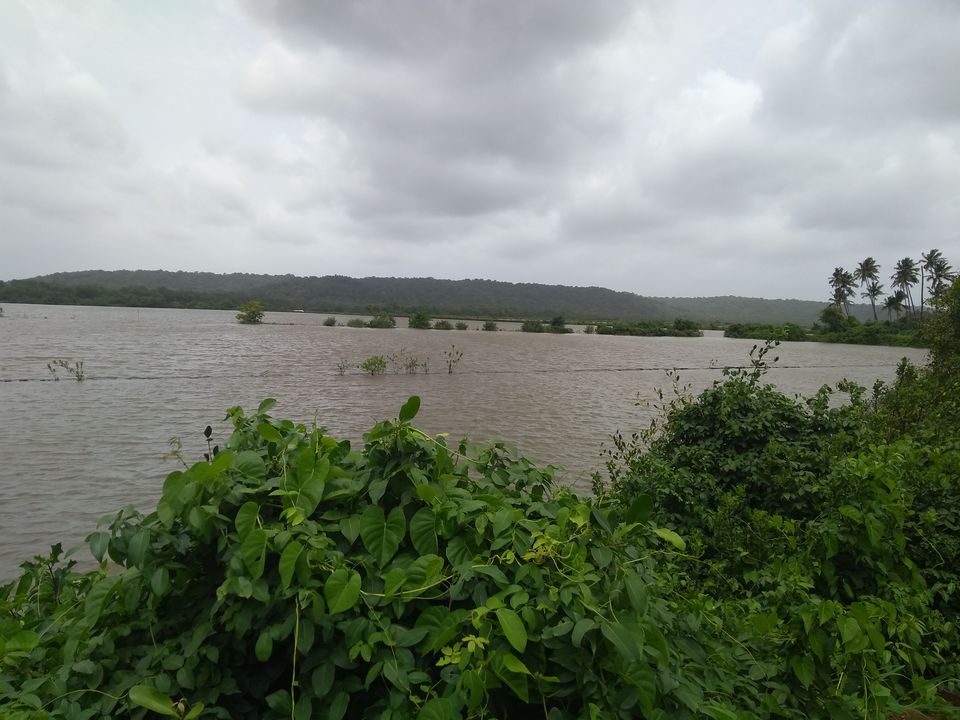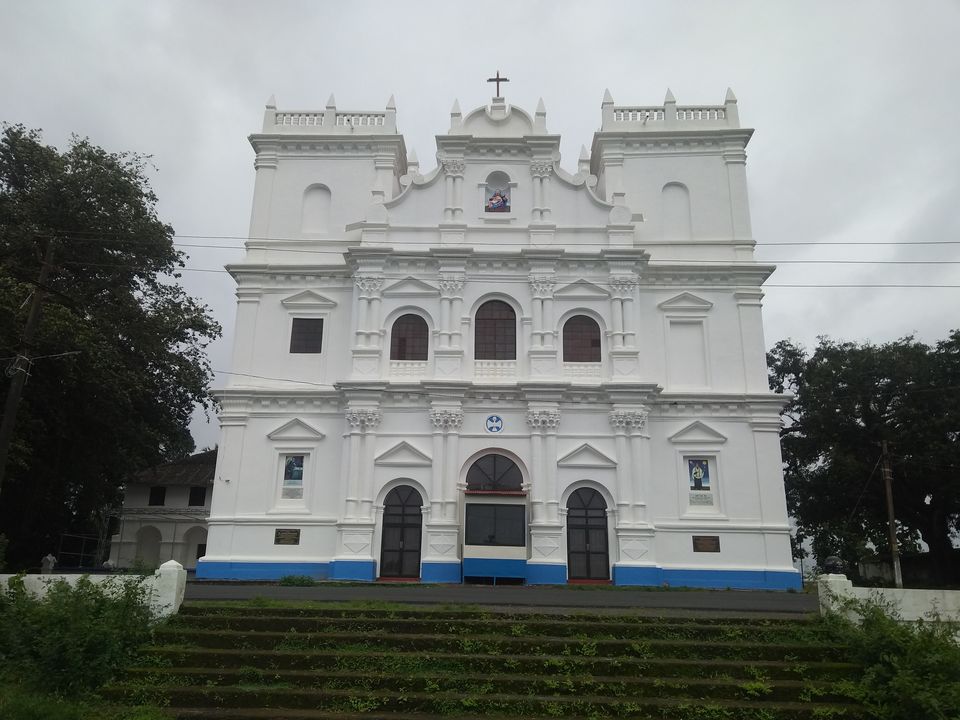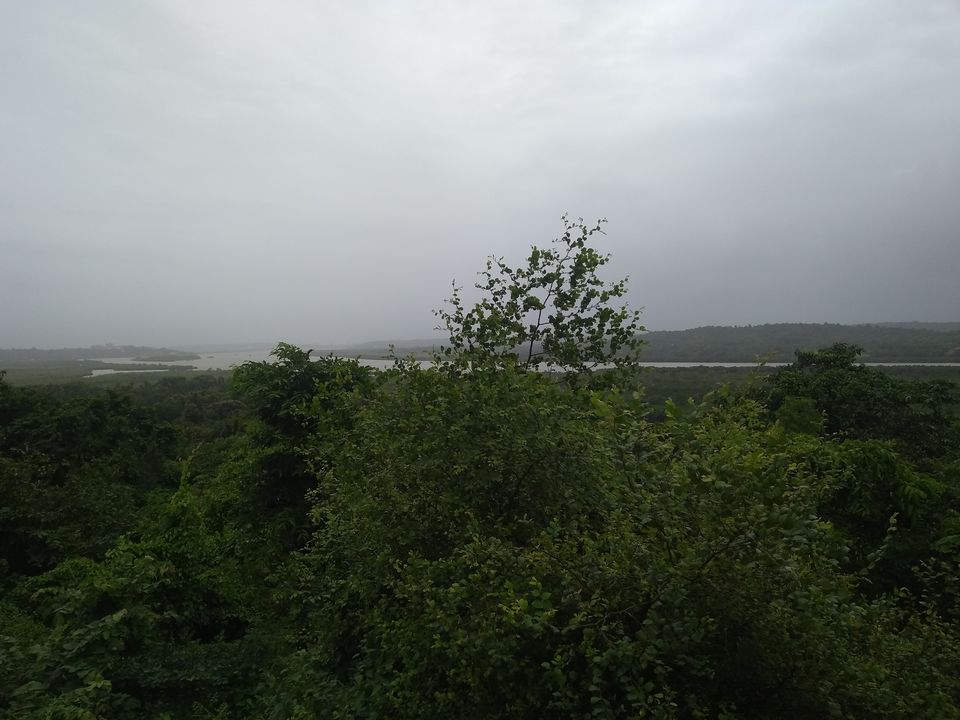 The following set of images is for the photogenic residential homes for the natives of these islands.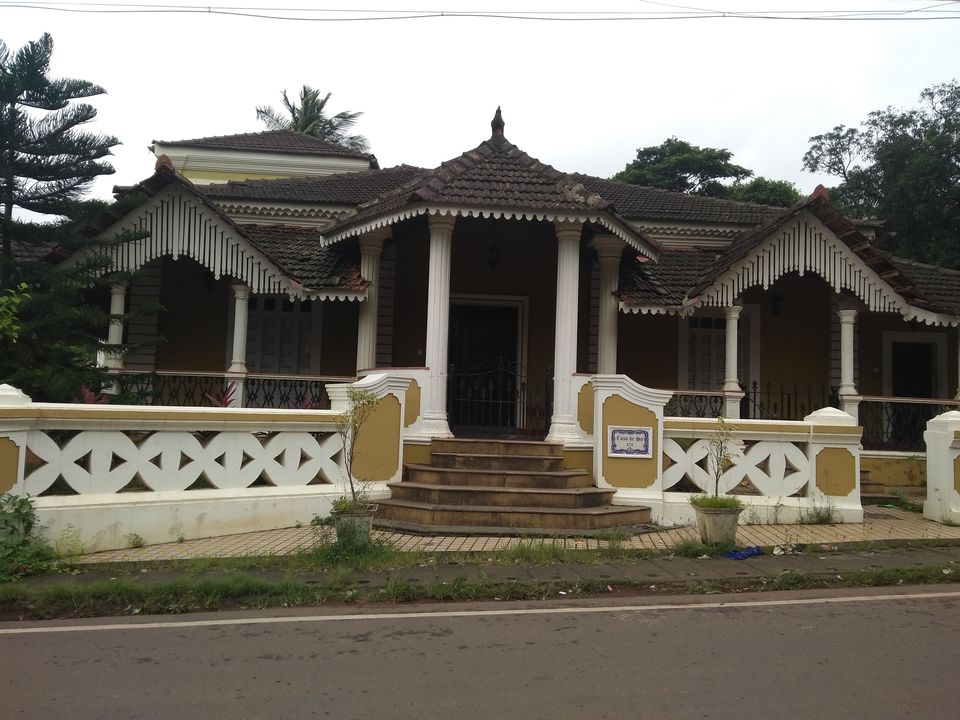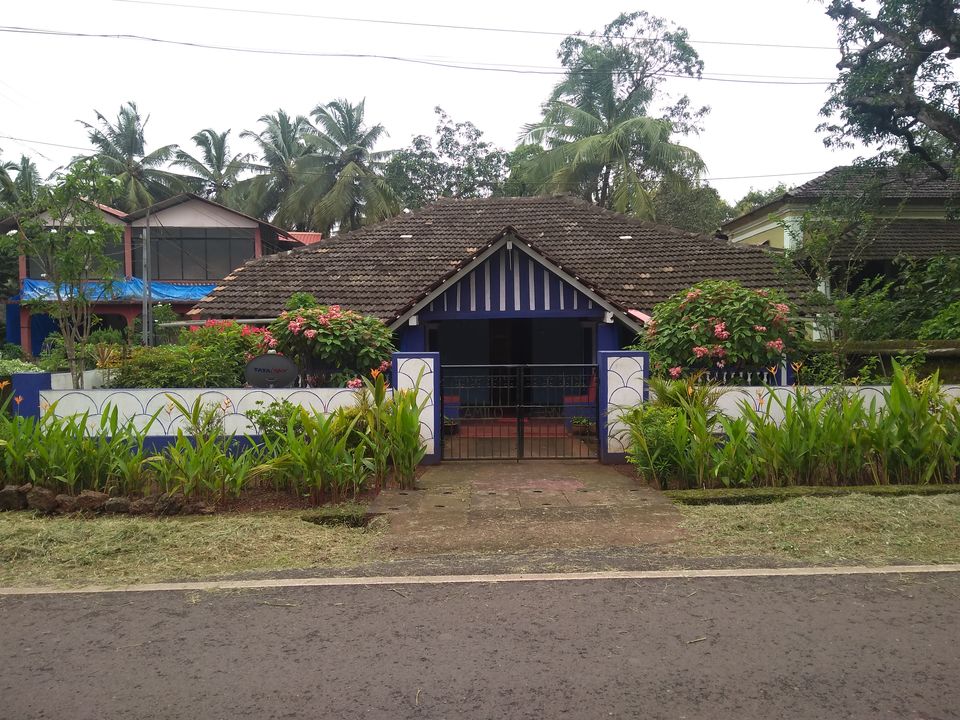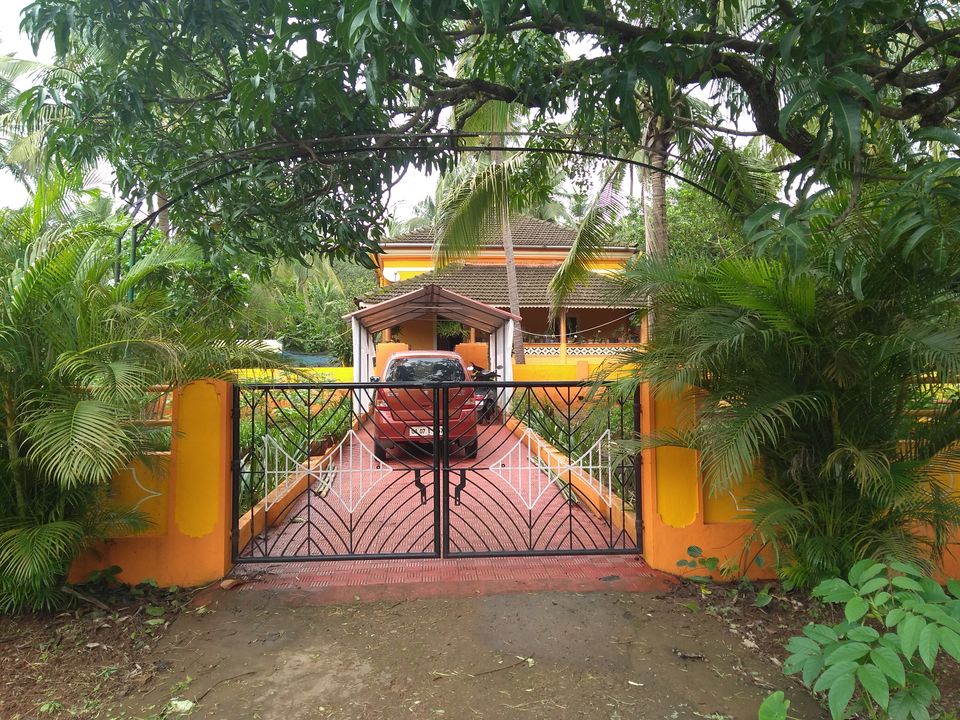 Things to take care of when on these islands
Firstly, take care of your fuel on board, cause their are not fuel stations on these islands. One has to get it from main land only. Secondly, restaurants and eatries are difficult to find, which are available are having limited options, the needful has to flexible in their choice. Advisable thing would be to carry your food from the main land to these islands (I always carry a peanut butter jar along with a loaf of bread in back-pack). And lastly, mechanical break downs, there is no right time to have so, check, re-check and double check with the vendor whose rented vehicle you have or in fact yours as well cause one won't be having any assistance over on those islands.
How the trip shall be planned?
If stay is in North Goa or near Panjim then one day would be enough for this adventure. From the main land the slip-way point is at Ribandar for Chorao. Explore the Chorao island, come back to Ribandar then, ride ahead 2 KM further towards Old Goa, then there would be slip-ways for Diwar Island, explore the Diwar Island, don't miss the Church mentioned above, it has a very picturesque exterior and acts as a vantage point. Get to Piedade Ferry Terminal on Diwar Island catch the ferry to Old Goa ferry terminal. The advantage to get to Old Goa would be to explore another magnificent Church of St. Cajetan (unfortunately due to some event the photography was not allowed on the day I happen visit).
Ribandar-Chorao-Ribandar-Ribandar(ride a little ahead)-Diwar-Diwar (Piedade Ferry Terminal)- Old Goa
Appeal to every fellow traveler
I would urge everyone who plans to travel and explore these Islands to not cause inconvenience to the local residents or polluting the environment (in terms of noise, trash or otherwise). These are very peaceful, beautiful and tranquil places to be inhabited by helpful and cheerful people. Be their guest and enjoy warm hospitality.
Stay and accommodation on these Islands
I have gathered that few bungalows and places are available for stay on AirBnB, I myself didn't stayed over their.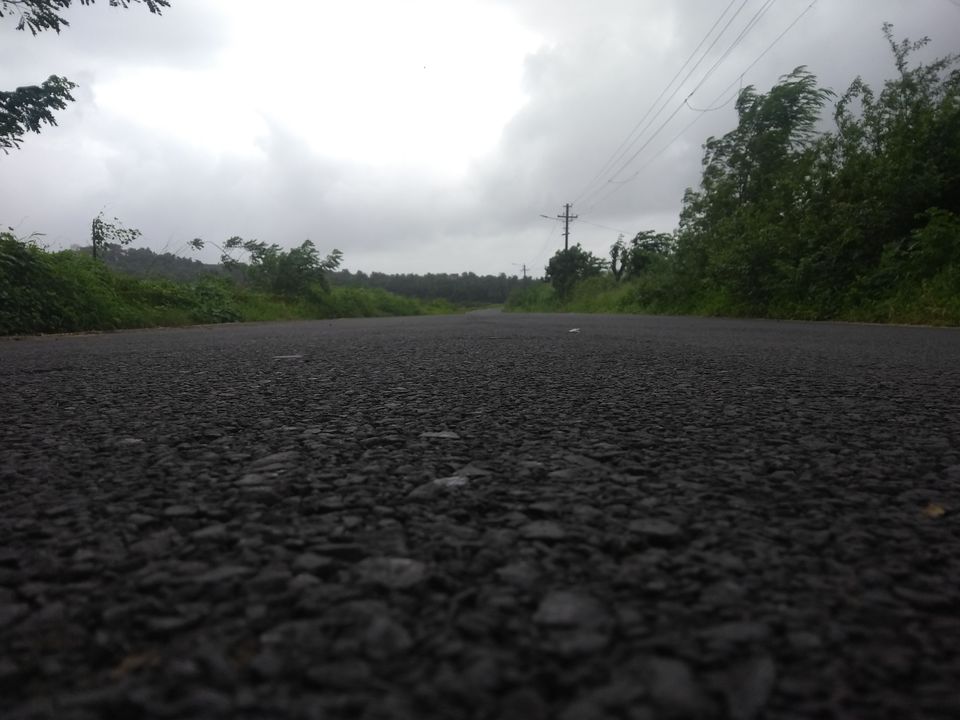 Like every good thing that happens to me I never wanted these roads to end (which is the bad things about every good thing) but they did, but what I carried with myself was a day spent on exploring how this tiniest State in India would have been of not been such popular tourist location. So now, I can say that there is little bit of everything for everyone with the set of these islands. A day's trip is worth exploring them.
I would like to make a shout-out of thanks for Tollfreetraveler (https://www.tripoto.com/profile/tollfreetraveller), it was his journey of these islands which gave me an idea to check them out. I will be drop link to his vlog below. He has been an inspiration and I actually did got my fan boy moment met him in my home town Jaipur. Such an humble and awesome guy.
Thank you guys, I hope this would be helping you to plan trip for yourself along with friends, family and loved ones. Encourage some of you who want to go and explore places which aren't that famous for an offbeat experience.