I always feel proud that I born in India. A country that had accepted all kind of learnings which can enahce the spiritual growth. Buddhism is the perfect example of it and the energies that still surround me from Bodhgaya took me to yet another site before I come back to home. And the place was Nalanda.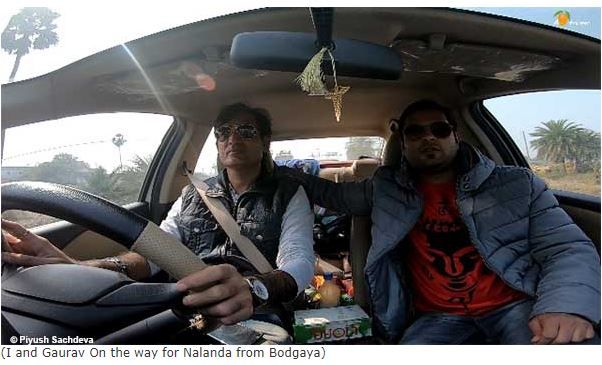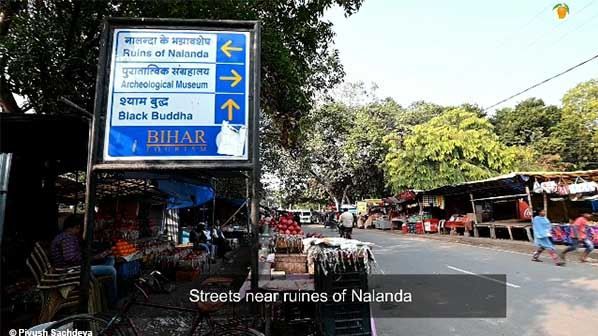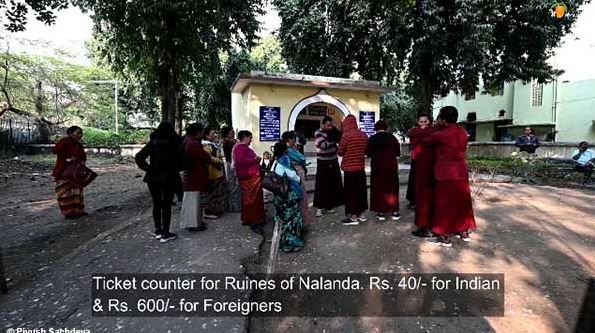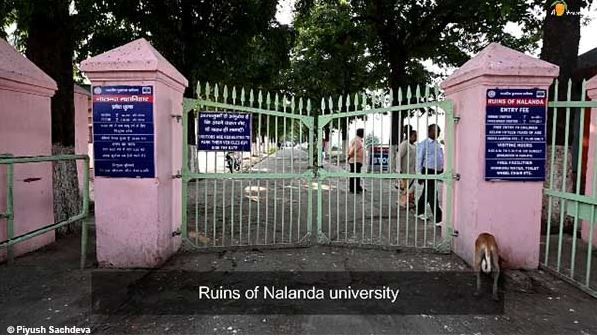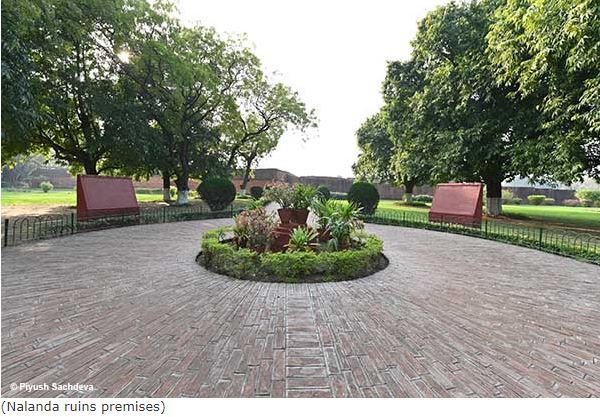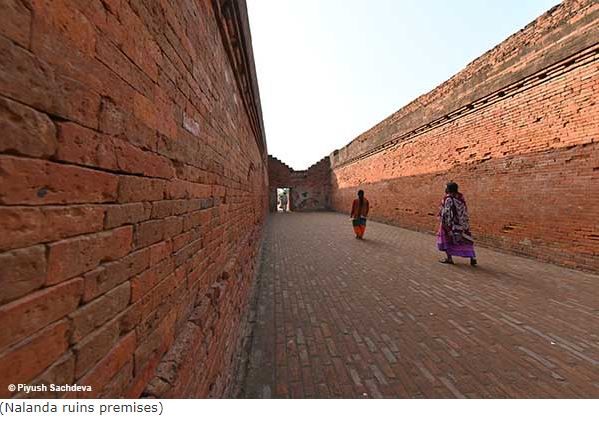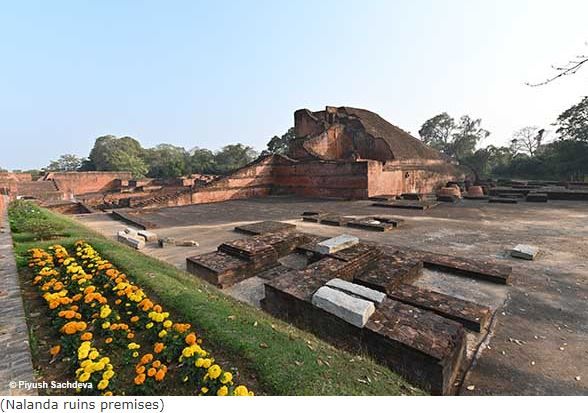 The University stand strong from 5th century BC to 1200 AD until it was destroyed by Bhatiyar Khilji and converted it into rubbles. Today these extensive ruins are spread over an area of 14 hectares and tell their own stories. A story where more than 10000 students and 2000 teachers used to live. A story where they used to study basically in buddhist philiosophy but also includes subjects like Vedas, metaphysics, philosophy, medicine, astronomy, city planning, logic and many more. It used to had a massive library before it was burnt out and according to records it took 6 months to burn the library totally.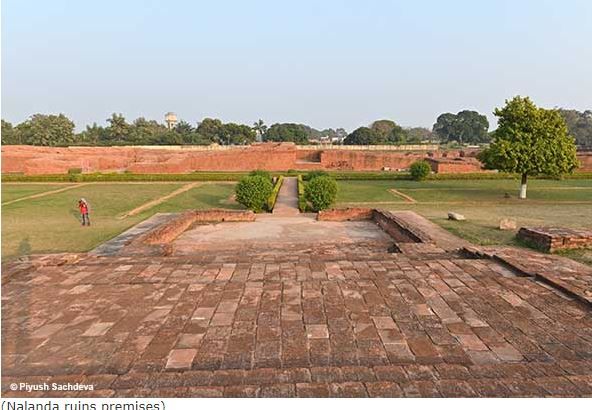 I dont know what world was doing at that age, but here at Nalanda university students were transferring their knowledge and wisdom by debates and discussions.
All the stories we know today about the ruins of Nalanda is due to Xuan zang who visited this place around 600 AD and spent his time in learning for 2 years. It was due to his writings, a long lost history once again came into life.
Nalanda university used to have temples and 11 monasteries, of which temple no. 3 is the most impressive structure surrounded by many shrines and stupas.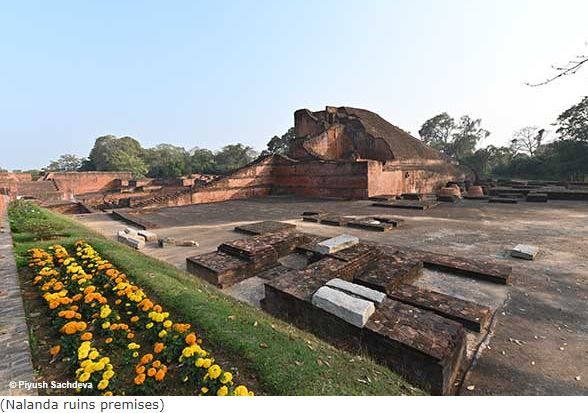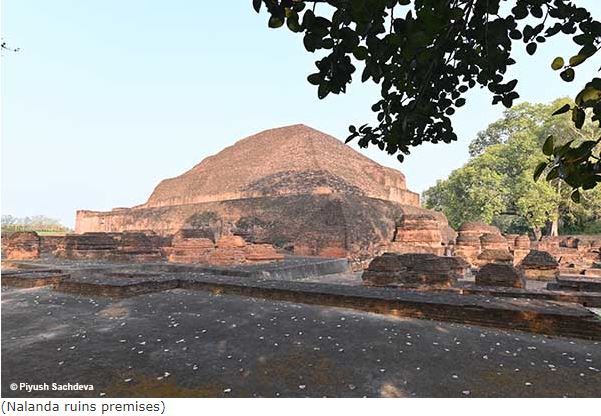 I will suggest you to hire a local guide which can tell you the history of this place in best way.
We were quite late but able to see the black (shyam) buddha temple. Don't miss this site, it is very near to ruins.
Nalanda museum and Xuan zang memorial hall is yet another sites to here, unfortunately both were closed as we were quite late.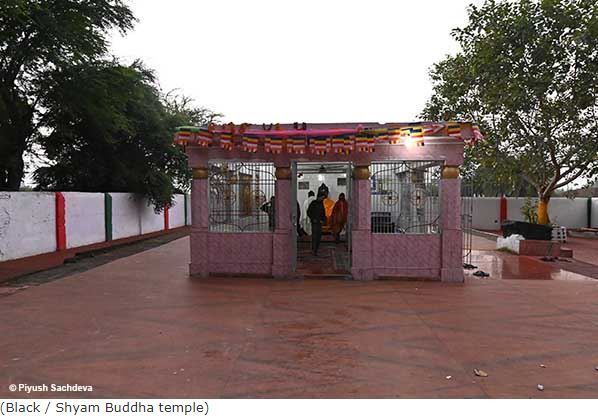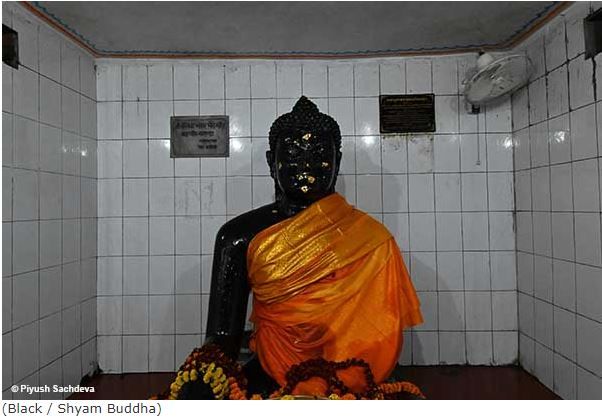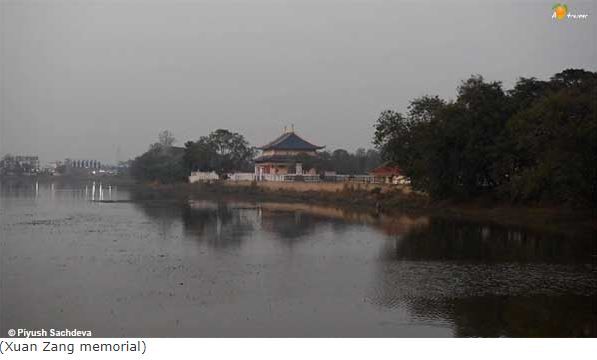 Message -
* Please don't litter. The more we keep clean our country the more we enjoy it.
* Avoid using Plastic bags and bottles.
* Make awareness to your circle as well.
Points to note
1.) How to reach Nalanda
Closest Airport is in Patna - Jay prakash Narayan airport. From their one can hire taxi or bus for Nalanda. Total distance from patna is roughly 80 km. Or you can also travel from bodhgaya. It is roughly 100 km from there.
2.) Best time to Visit
Avoid summer season, it is really hot here and that is from April to June. Other than these months, come anytime
3.) Best way to see Nalanda
Take tuktuk or simply walk. It's a small place
4.) Sites to see in Bodhgaya
a) Ruins of Nalanda
b) Nalanda museum
c) Xuang zang memorial
d) Black buddha or shyam buddha
So this was all about Places in Nalanda, see you in my next blog very soon. If you liked the video, than please subscribe the channel and if you have any query, feel free to contact me anytime :)