The much looked for day, the trek to Valley of flowers was finally on. We were already feeling lucky to have sun shining bright on us. With a brief detailing on dos and don'ts of trekking, we started walking into the streets of Ghangaria.
After a couple of hundred meters from our Hotel, we arrived at an open lush green area where the path bifurcates, one towards Valley of Flowers and one towards Hemkund Sahib. That spot with a waterfall and colorful blossoms provided a hint of what we would be going to witness today!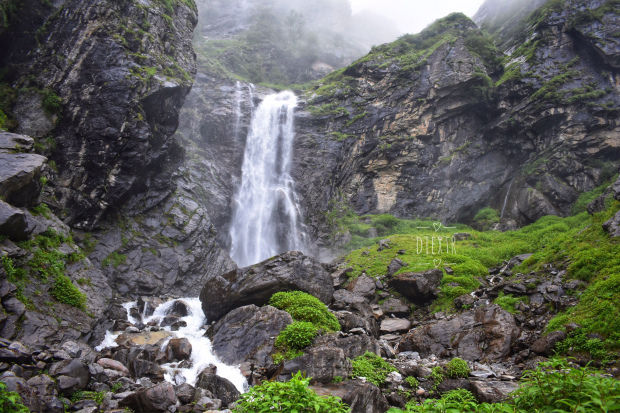 On the spur of the moment, we were into the perfect belvedere; the emerald green valley, close at hand were clear running streams and the cloudy citadels. I continued walking into the wild unsuspected of the grandeur and beauties lying ahead.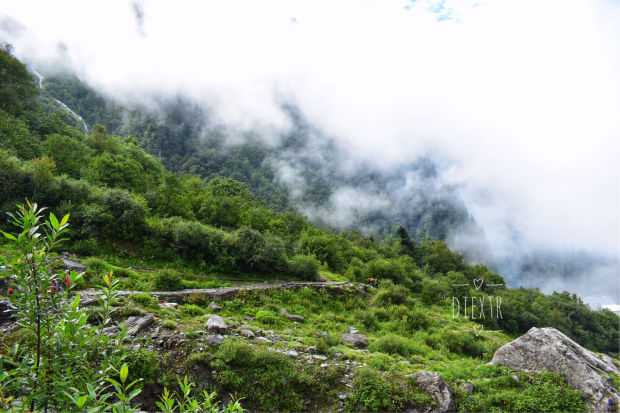 Soon after, the dense mists enveloped us and what we saw was the Laxman Ganga rushing through the narrow gorge. This bridge across the gorge and the massive Himalayas on the right made us feel so diminutive.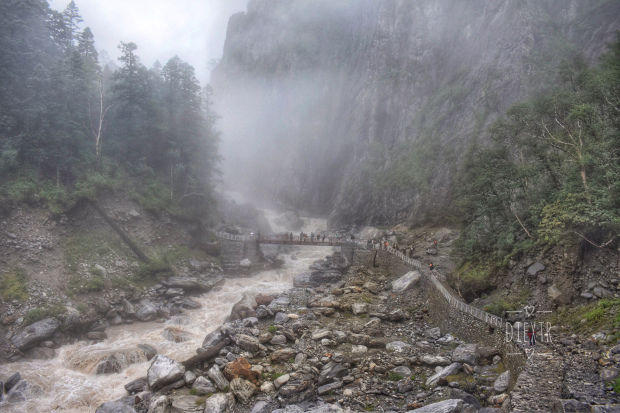 Again, we started wandering amid the forest where the march of light and shadow can charm anyone.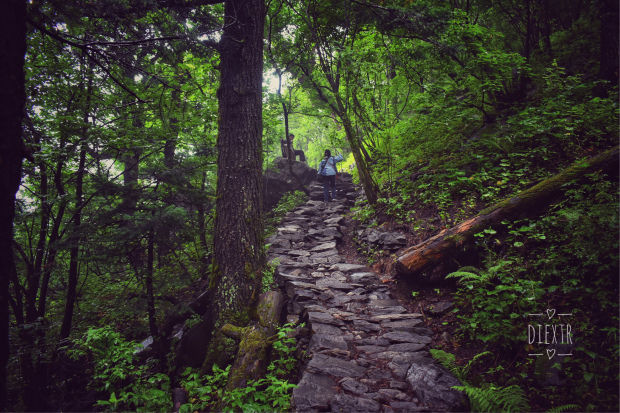 With a trail weaving through the valleys dotted with flowers, streams and the majestic Himalayas, there was not a single second my heart didn't feel enormous. Mark my words, those spectacular views can challenge one's idea of beauty at all forms and stages.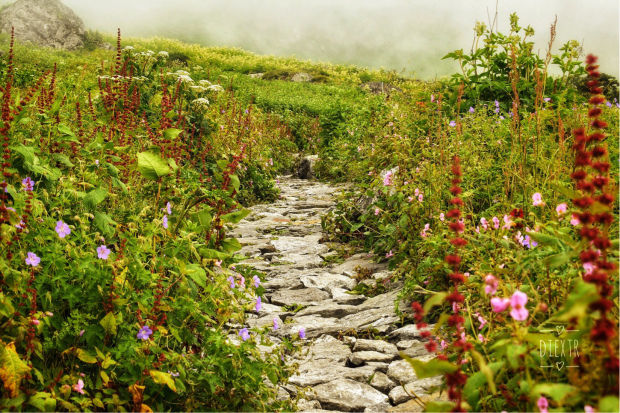 All of sudden, a dazzle of imperial purple grabbed my eye and I standstill to adore a superb Himalayan bellflower nodding with grace and dignity.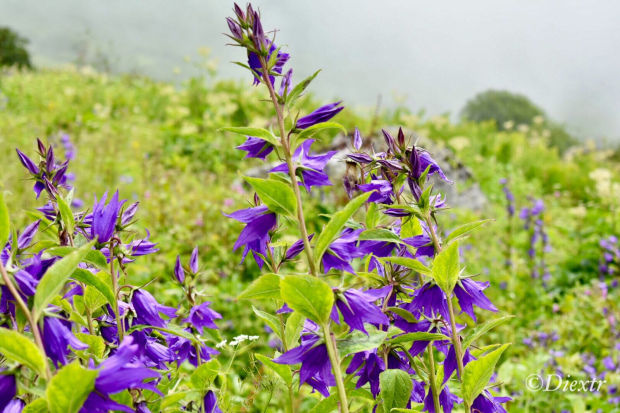 We walked around 6 km inside the valley, exactly up to the river bed where valley widens with beautiful landscapes all around.
An array of thoughts liberated and transported into the desirous wind and freed me from the worldly traditions. I am free! Repeat for me- I am free! Utterly Empty! Nothingness engulfed me from all the sides.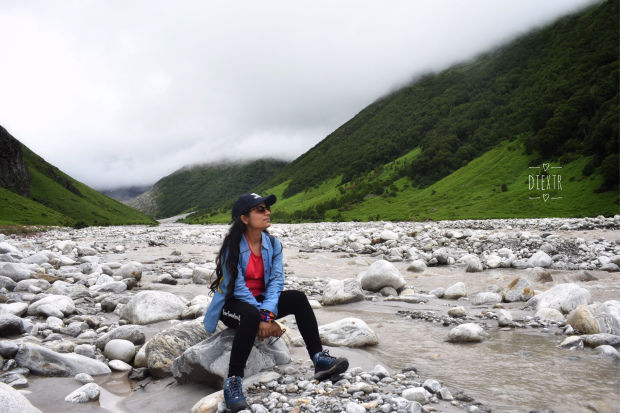 It took us around 2-3 hours leisurely to reach the base camp and Ghangaria welcomed us with an evening full of colors and views. Later on, we watched the documentary show on Valley of Flowers at Eco Development Center to know more about the flowers we witnessed today.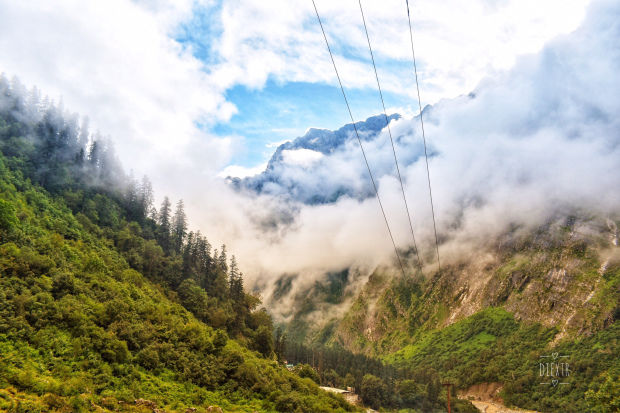 The day has gone by so unaccountably fast …there is still lot to be spoken of and written about. Words Fail and as does human imagination when you trek in Valley of flowers.
Lastly, I would love to sum up this post by this song – "Yeh tera zikr hai ya itr hai jab jab karti hoon mehkti hoon..behakti hoon..chehakti hoon…" ♩ ♪ ♫ ♬
For more details, visit my blog post here - 
https://diextr.com/2018/09/02/valley-of-flowers-segment-2/
Happy Travelling!!