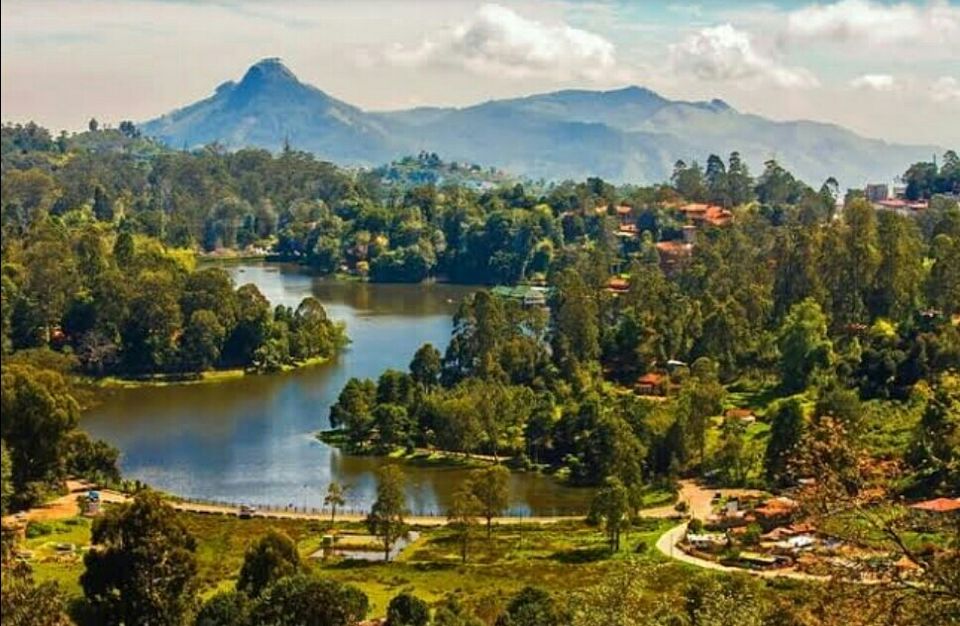 It was already late when we started from home and Bangalore traffic made it more worse we were arround a pack of 14 people. I call it a pack as we always travel in group.
By the time we reached station the train had already arrived and was ready for departure.
We boarded the train at 9:15 pm in the night from ksr-sbc junction the main railway junction in Bengaluru.
Our train Tuticorin express lack pantry car and hardly any water vendor come for selling water so I will say take water and food from home.
We reached Kodiakanal road railway station at 7 am in the morning. We had breakfast outside the railway station.
There were plenty of small shops which served breakfast as well as meal.
At 8:15 we came to know about the last bus that travel between kodaikanal road railway station and kodaikanal hill.
We took the bus and it was full of people there were no seat for us to sit.
Somehow we reached Kodiakanal hill which was almost 80 km from the railway station.
Other means of communication are also available which is pretty expensive for 80 km journey.
Innova is available at the station which cost approx. 3000
Bike rental service is also available near the Railway station which can be rented for period of two three days and it will be great experience for bike enthusiast.
It took us almost 4 hour to reach Kodiakanal hill top.
At bus stand we found some middleman who took us to cottage service.
Arround 2 km from bus stand we got one cottage which was like home.
It cost arround 18000 rupees. Since we were a group of 14 people so per head it was just 1286 for two days.
The service was very good as the caretaker was very nice person and punctual too in his duty.
We took rest for a day and next morning we booked a traveller for local tour of the hills.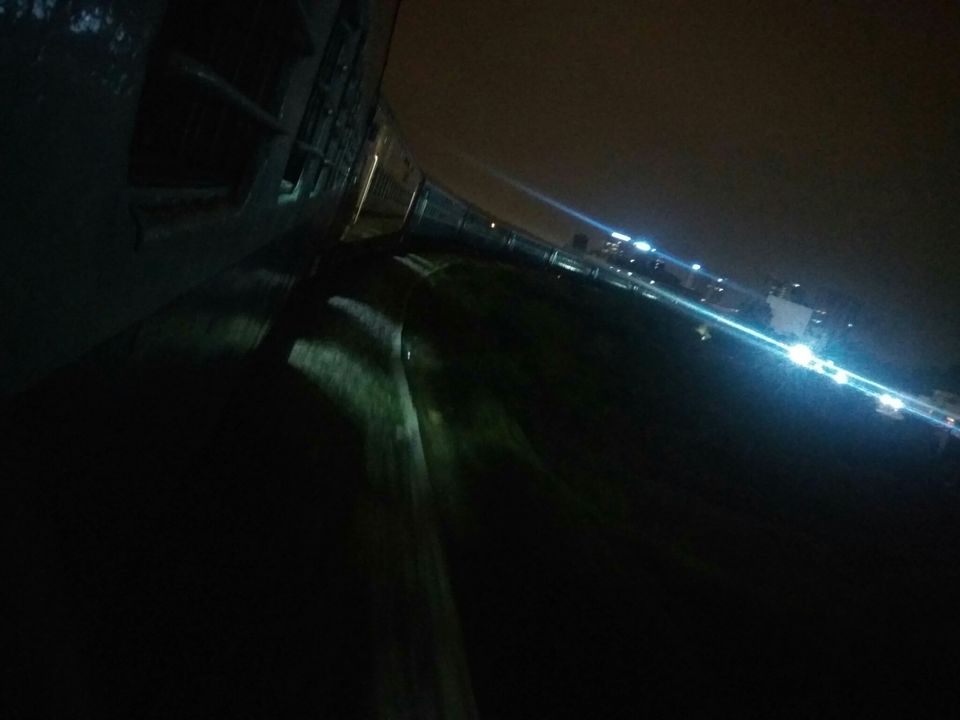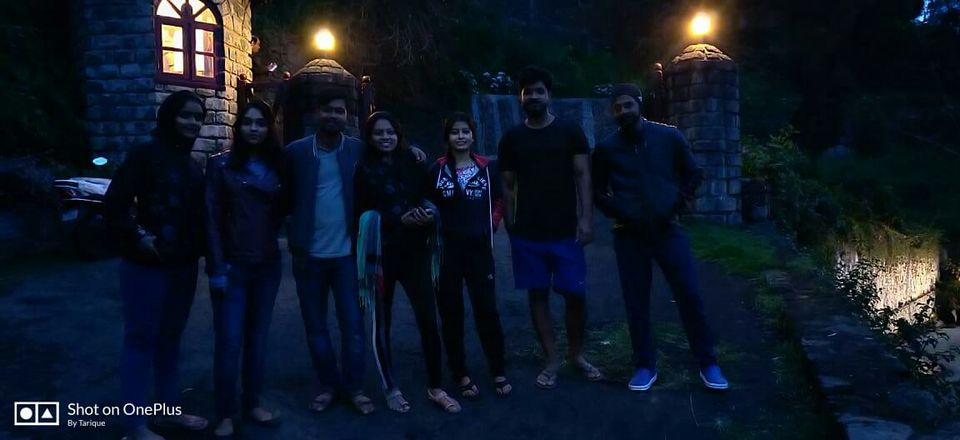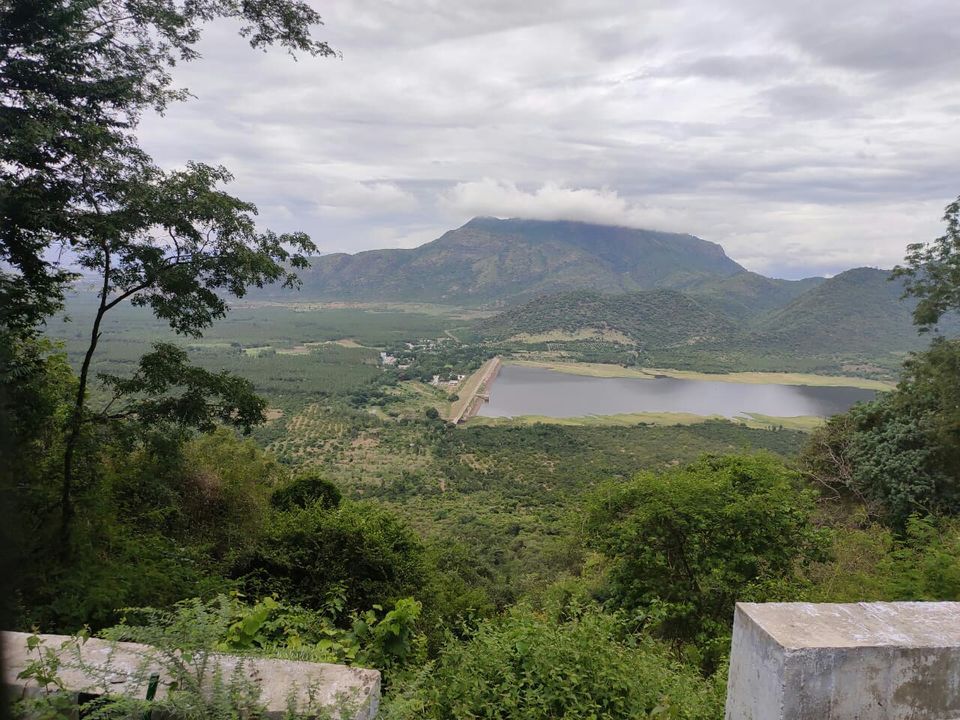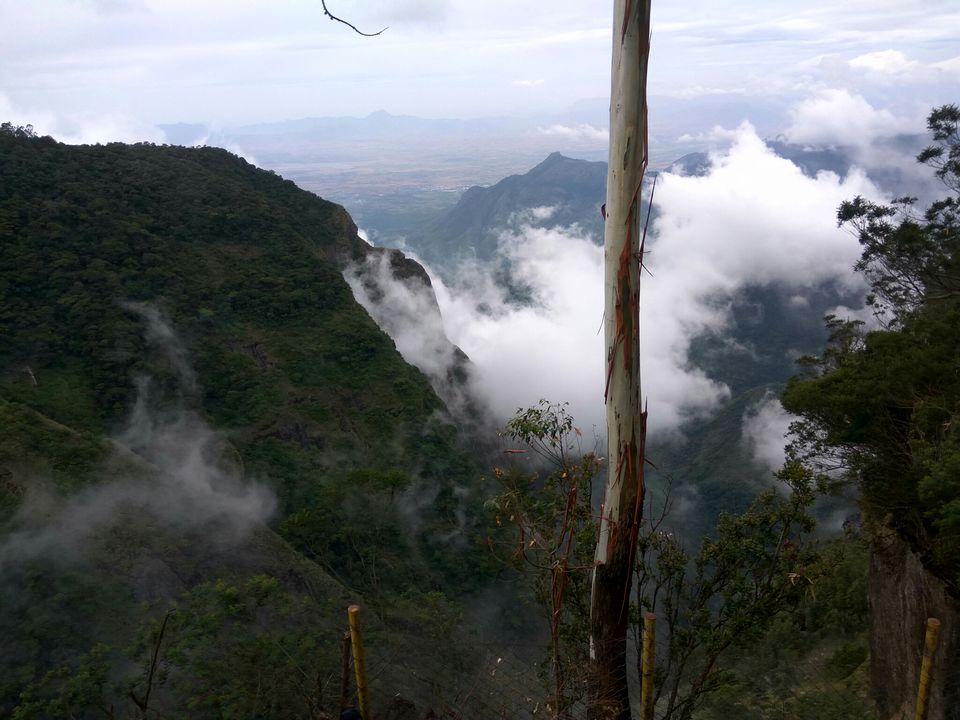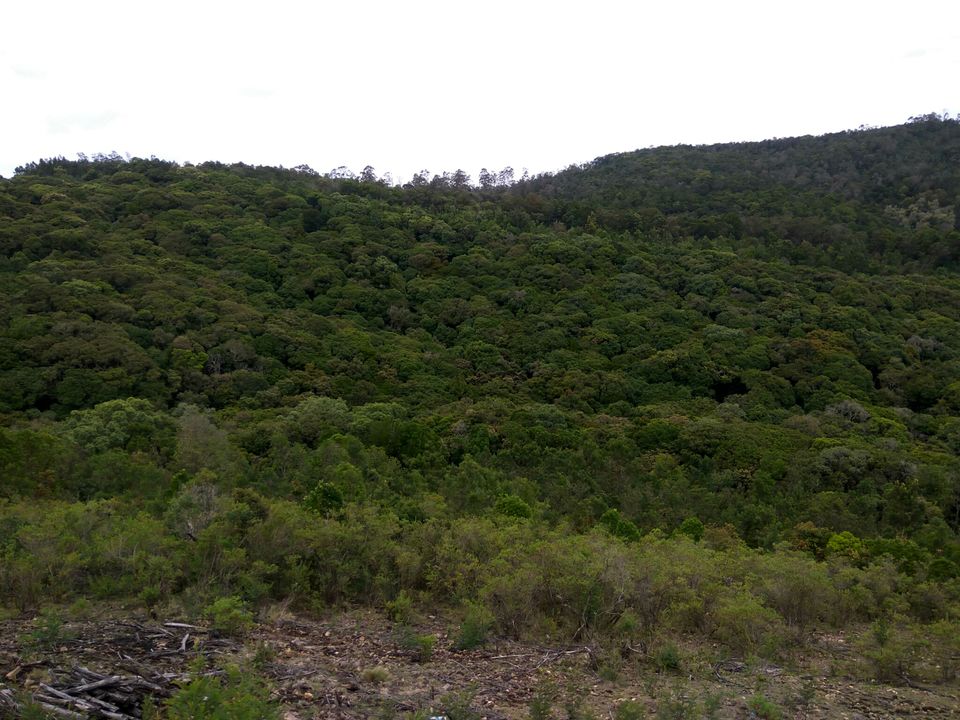 Next morning at arround 9 am we started for the local tour of kodaikanal hills.
The first place that we visited was the palani hills wildlife sanctuary. It was the big forest with leopard, elephant, monkey, bison as it's inhabitants but unluckily we couldn't see any of them as the weekend was crowded with people so animals avoid being noticed.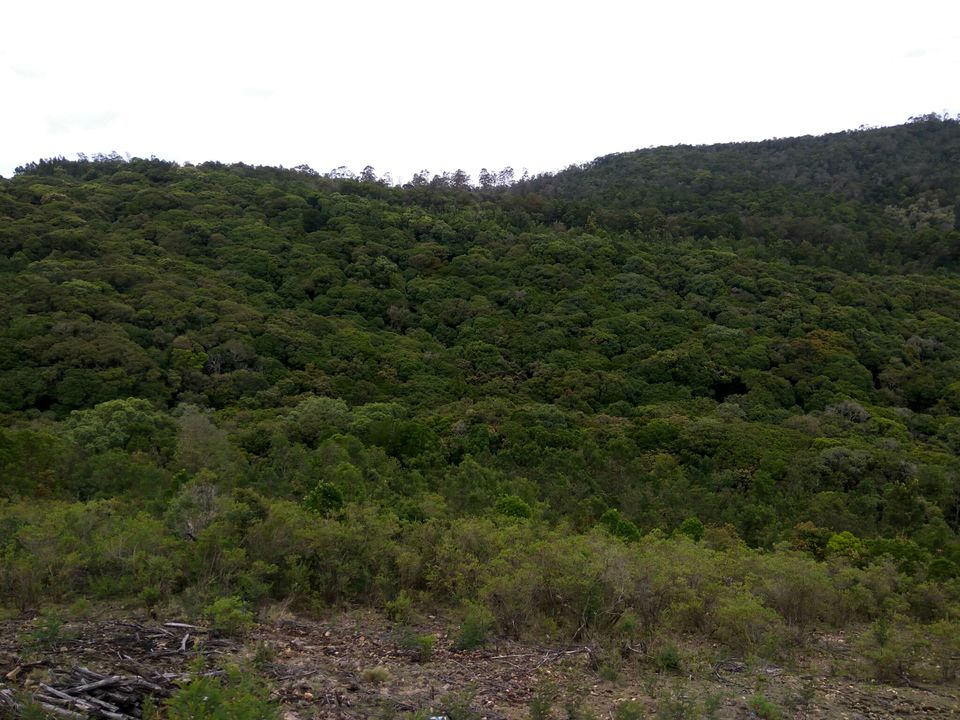 After forest tour we went to guna caves which was almost covered with the wired fences as it became suicide point for many people. So the caves were covered.
But what attracted me was the tree roots which was like spreading all over the place.
It was mammoth tree with giant roots growing everywhere.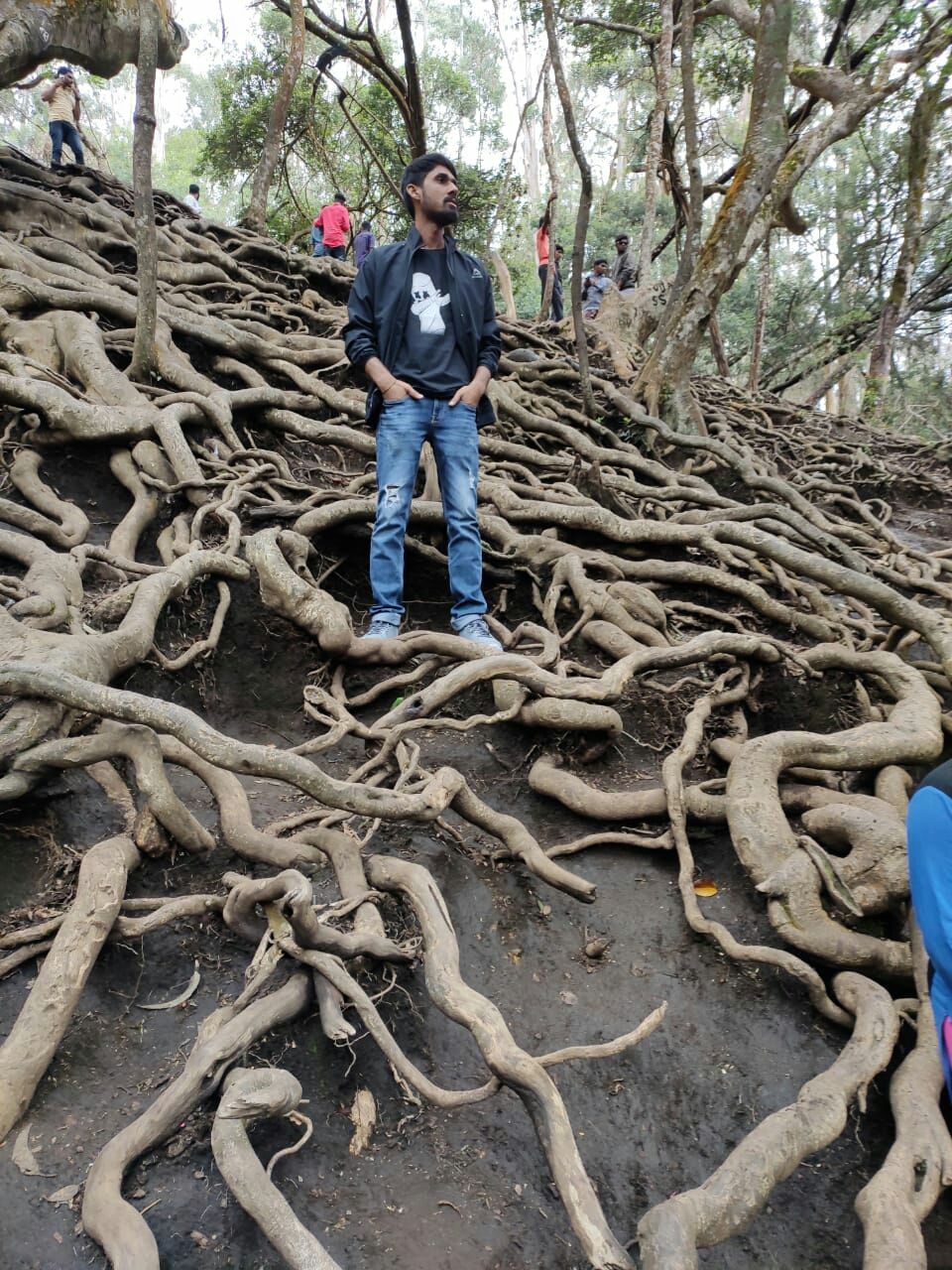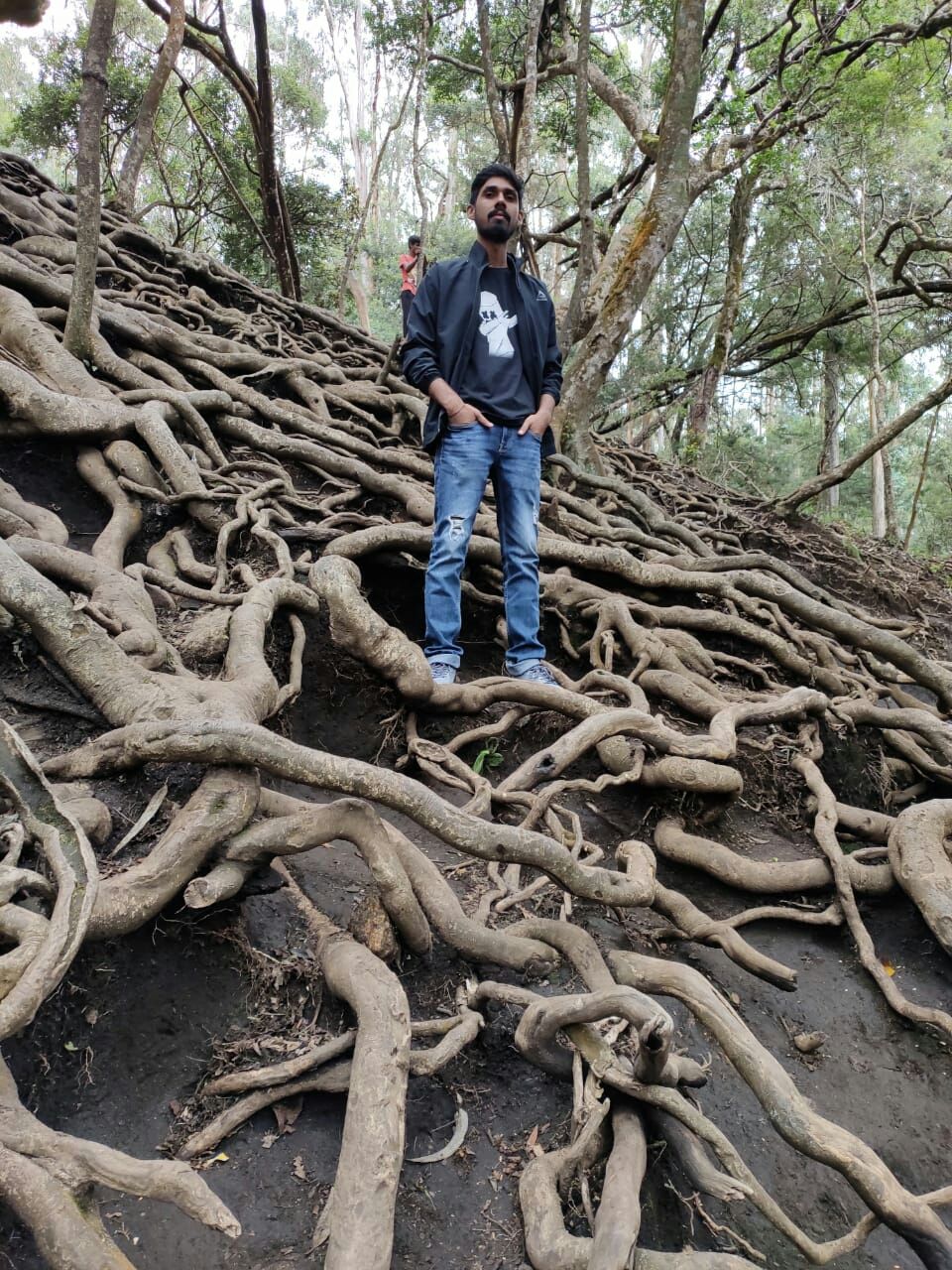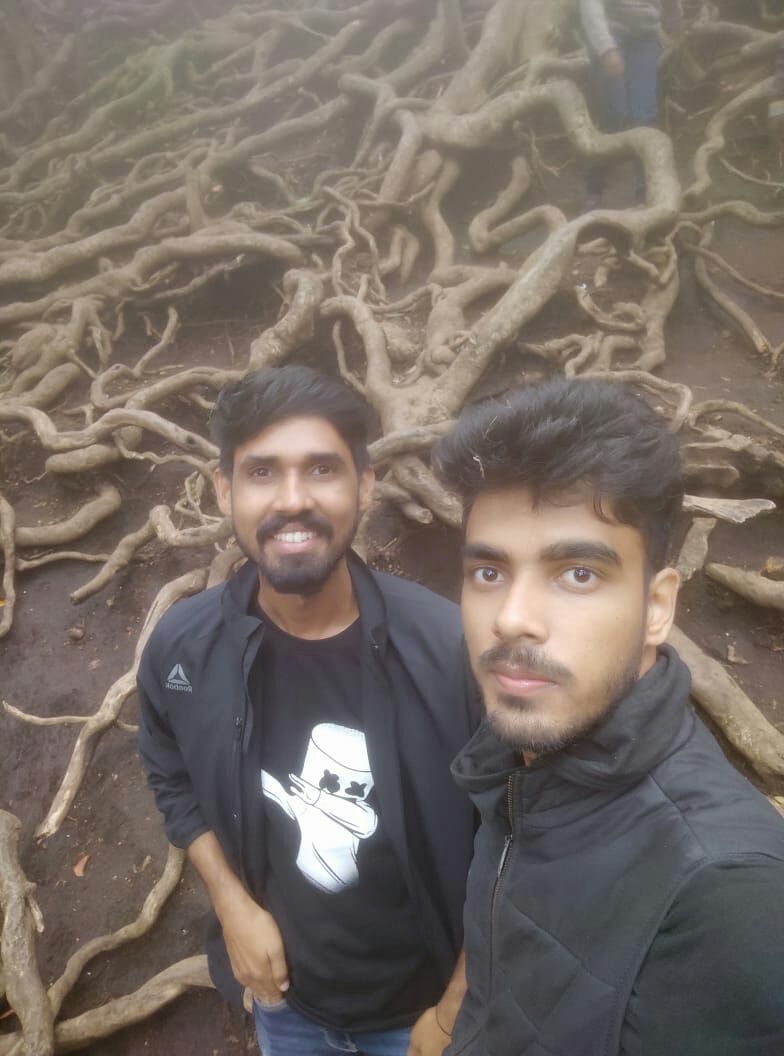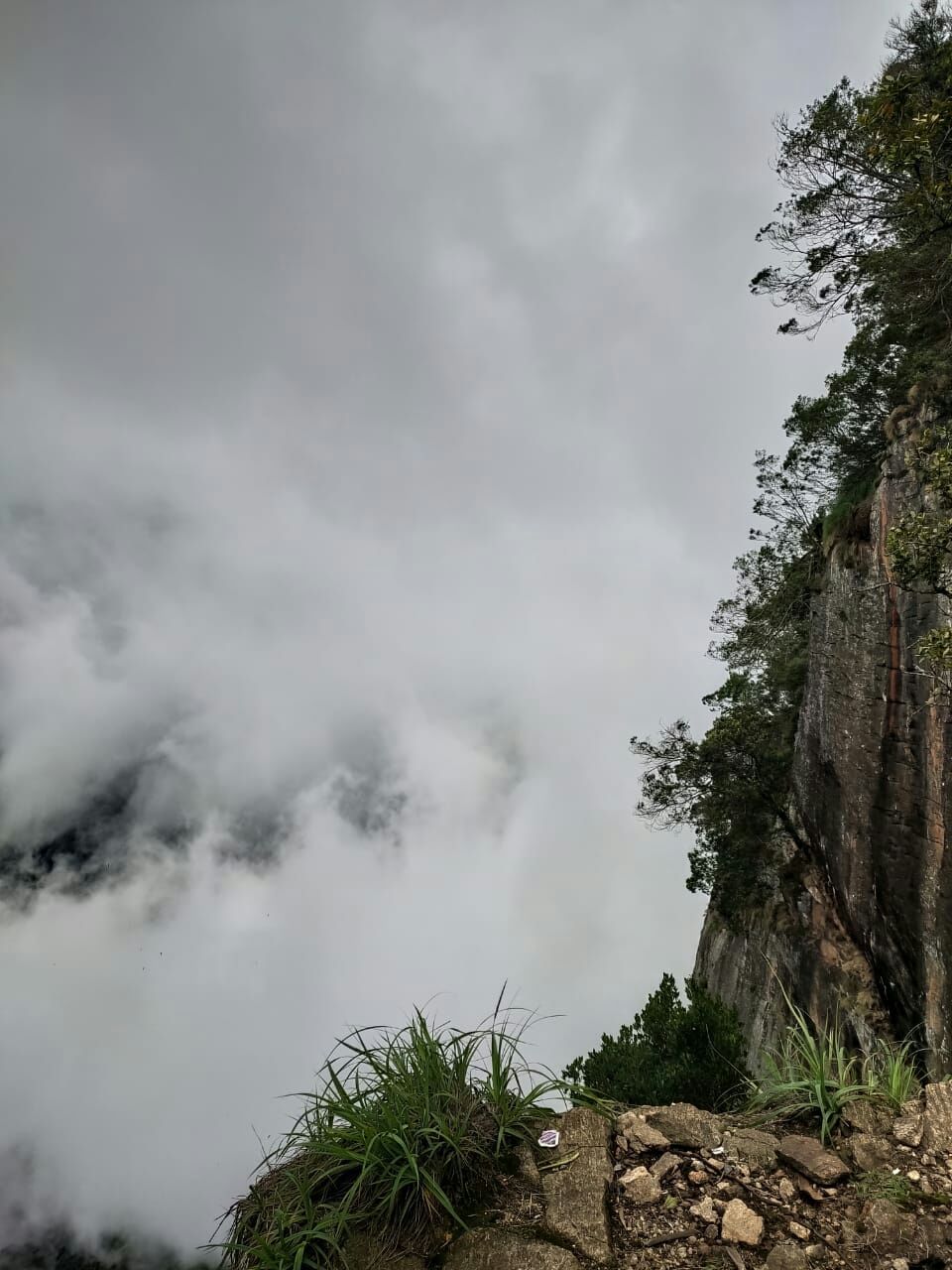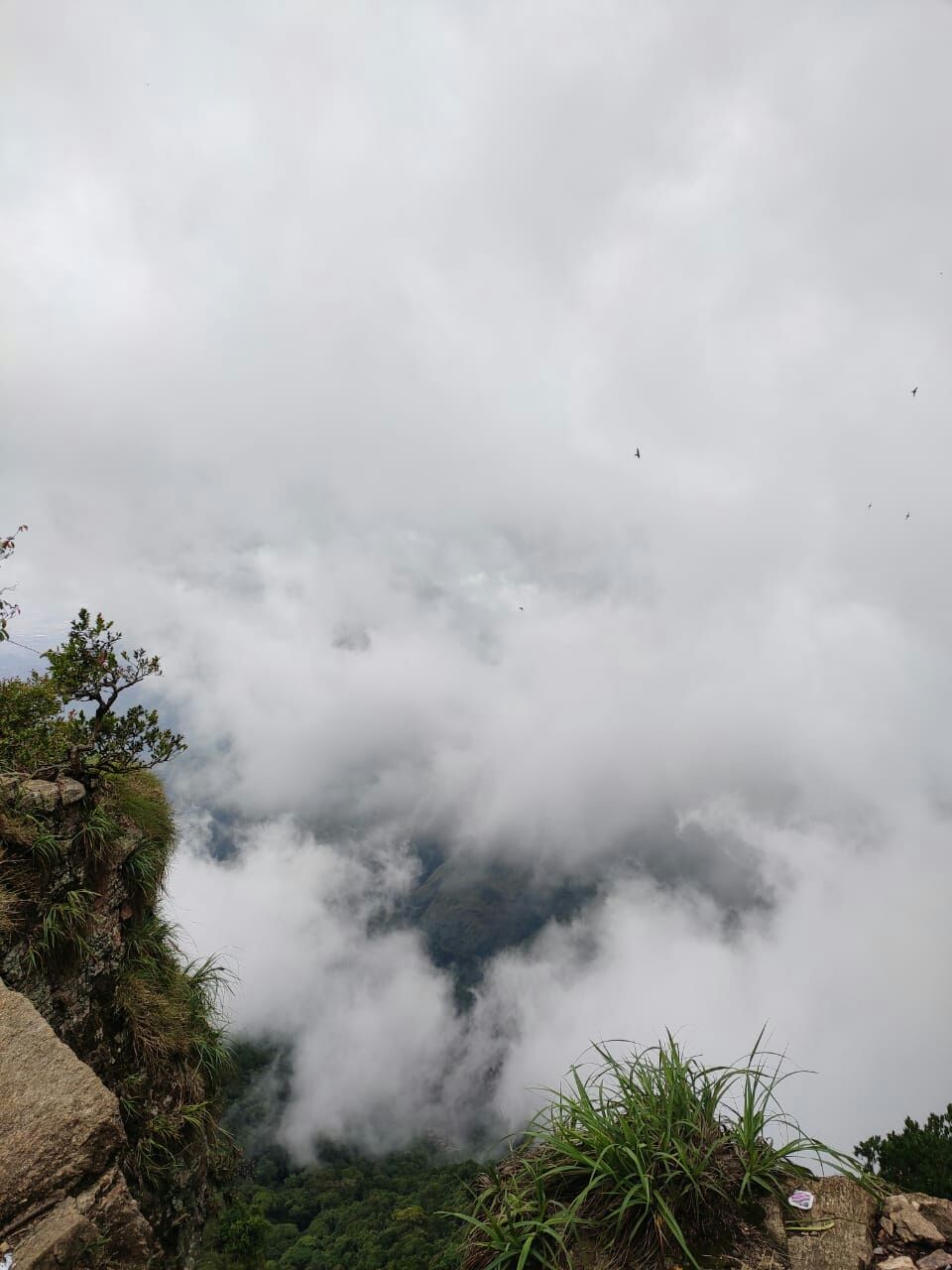 Next we went to pine forest which was the most beautiful thing about kodaikanal.
pine forest became my favourite spot in kodaikanal.
It was clean forest with so many tall pine trees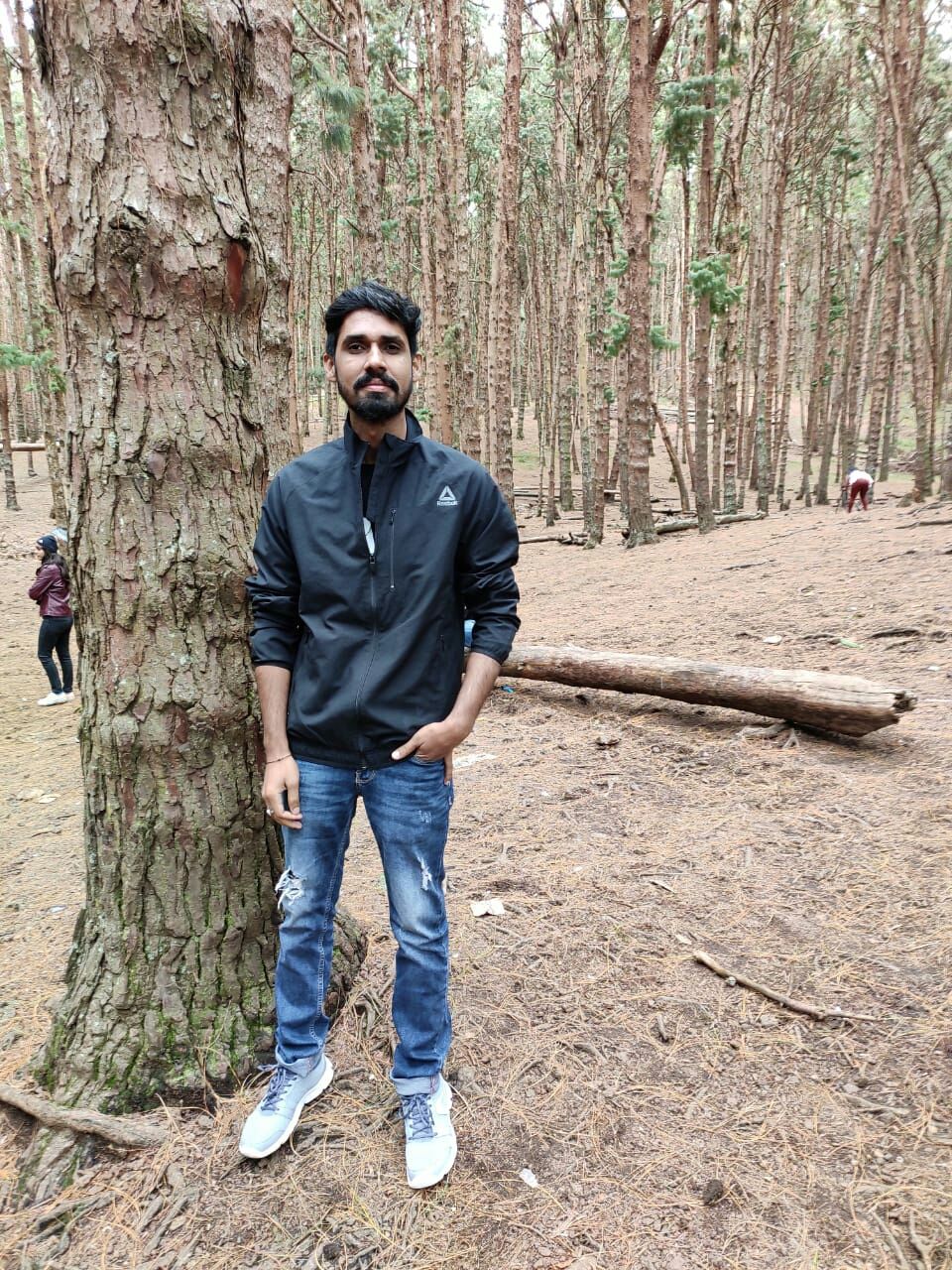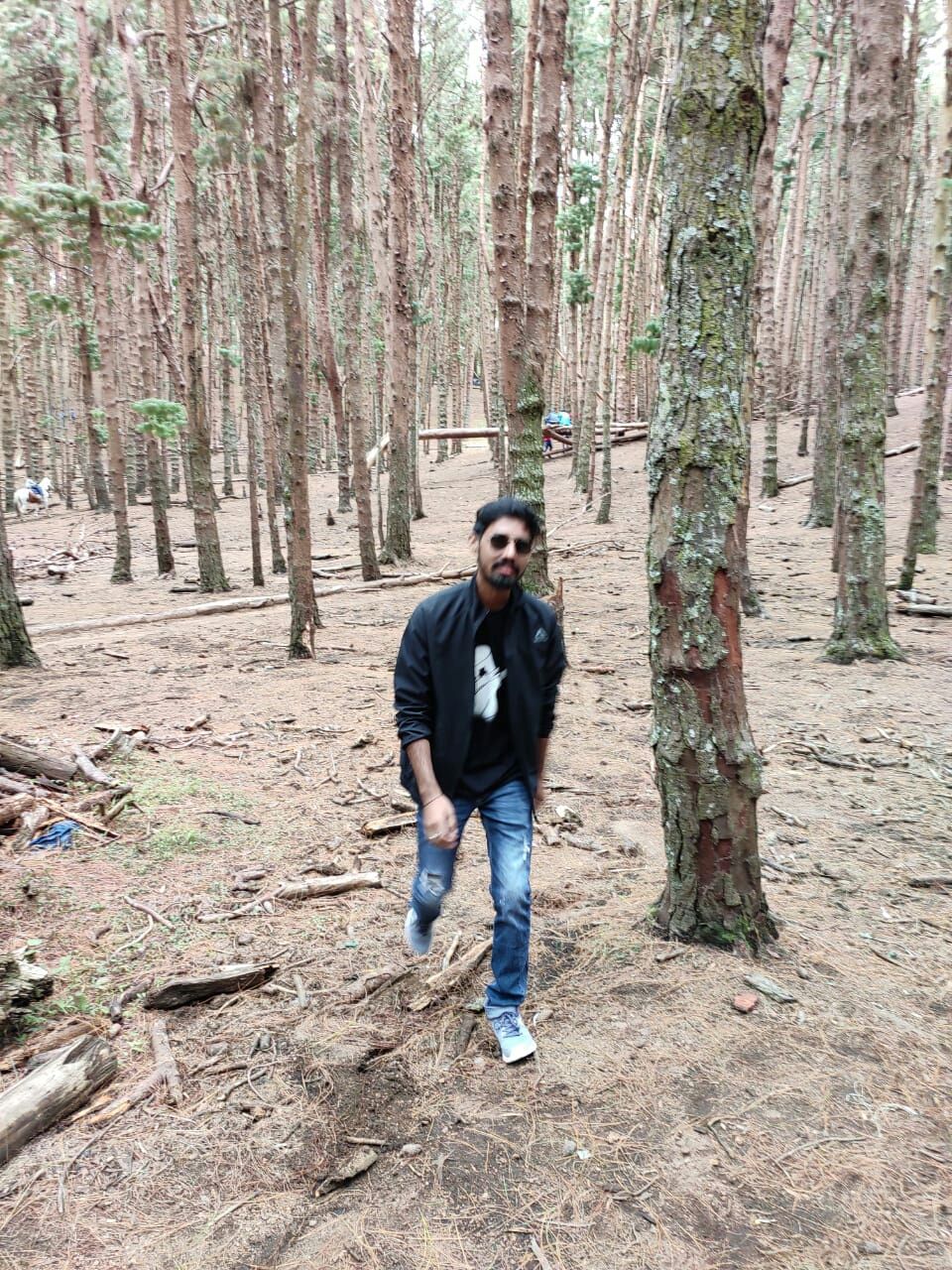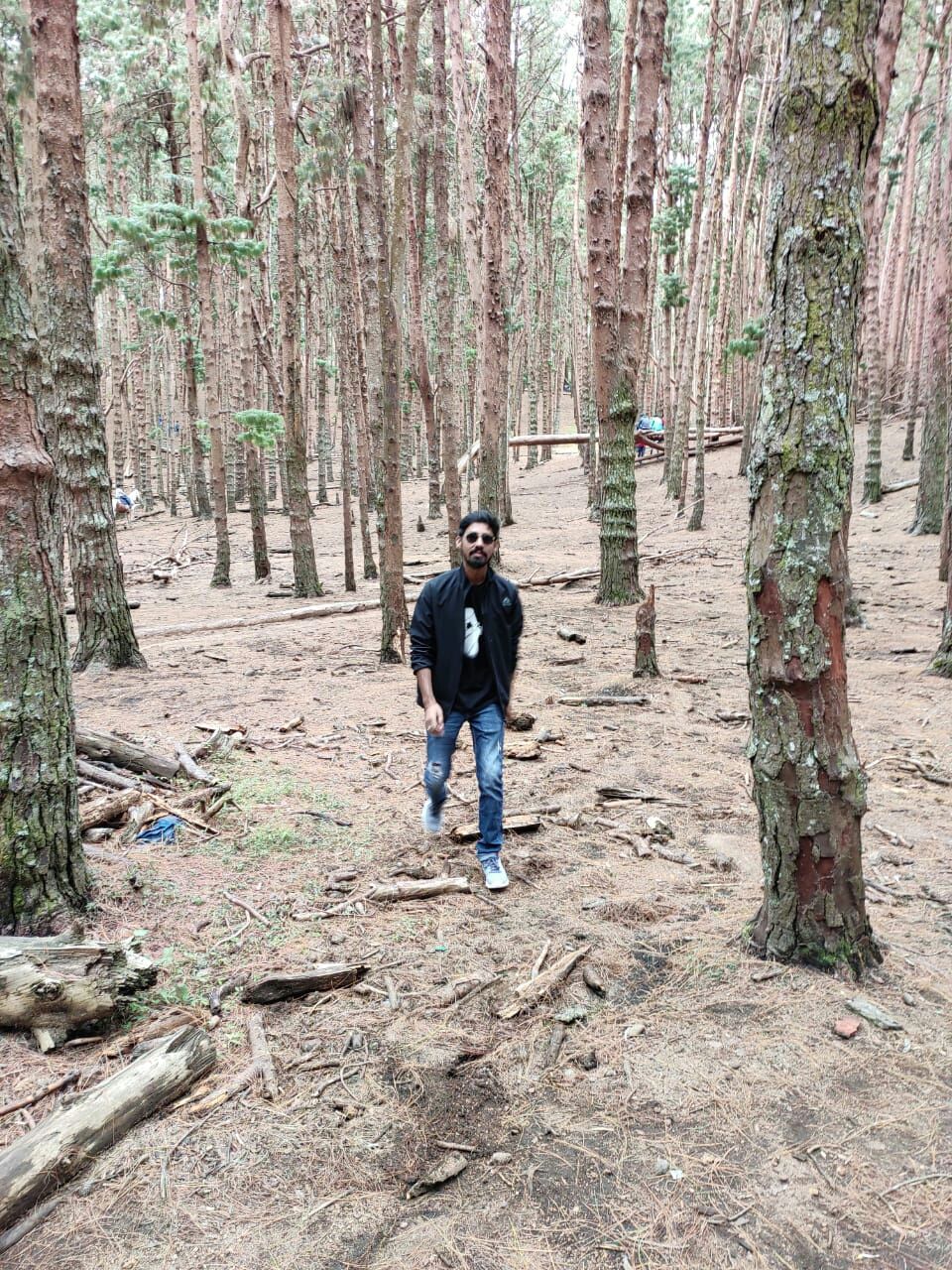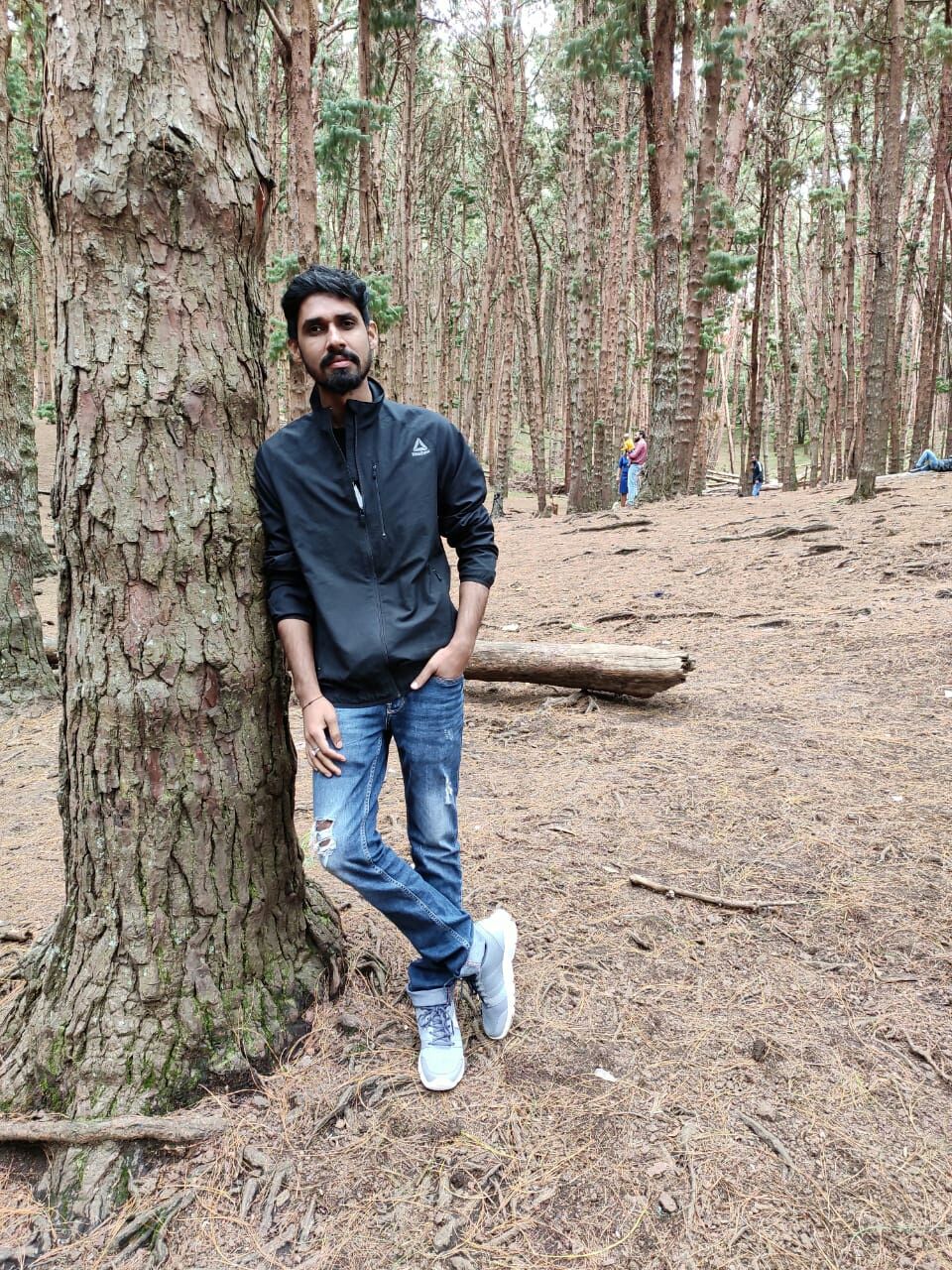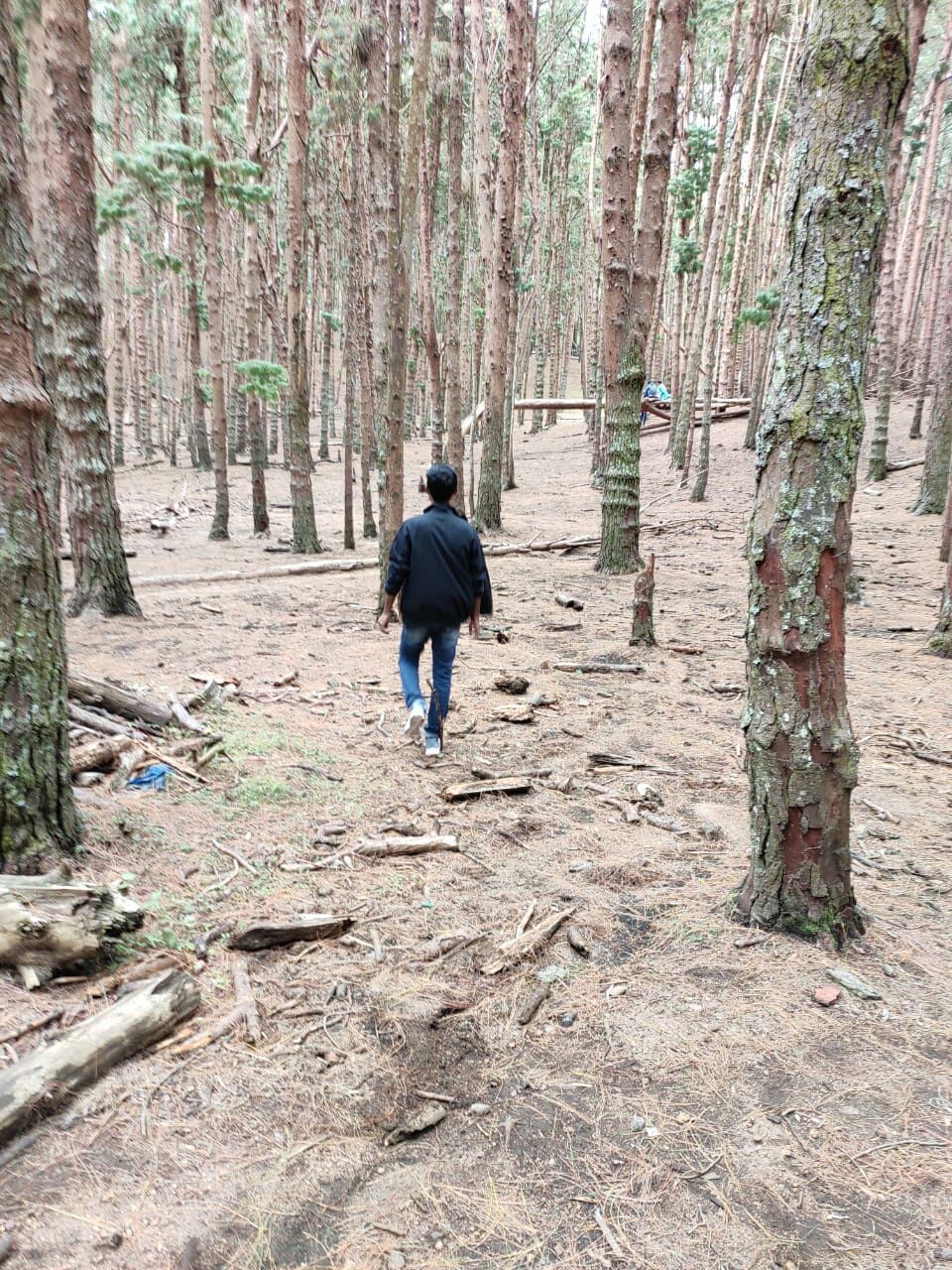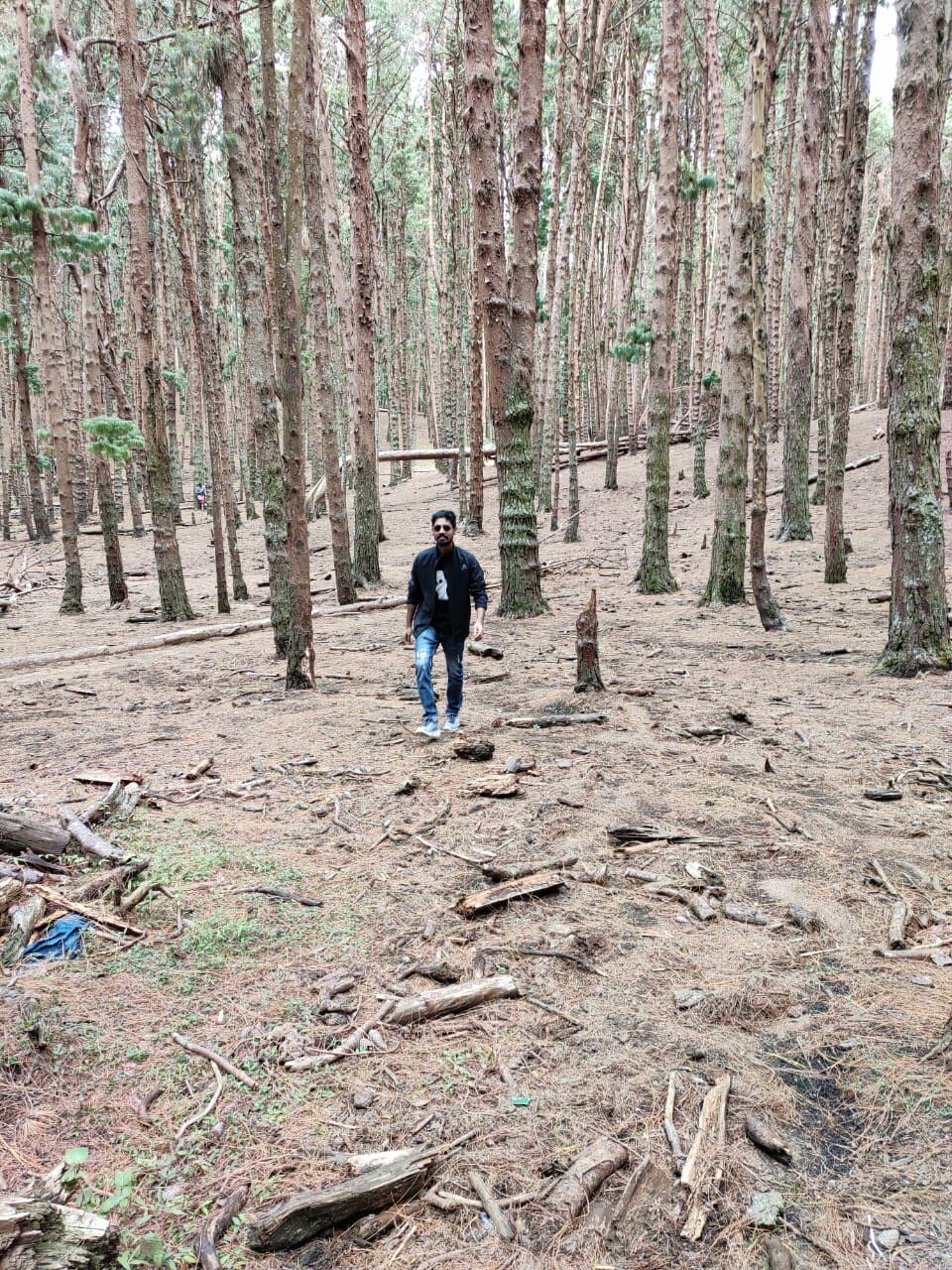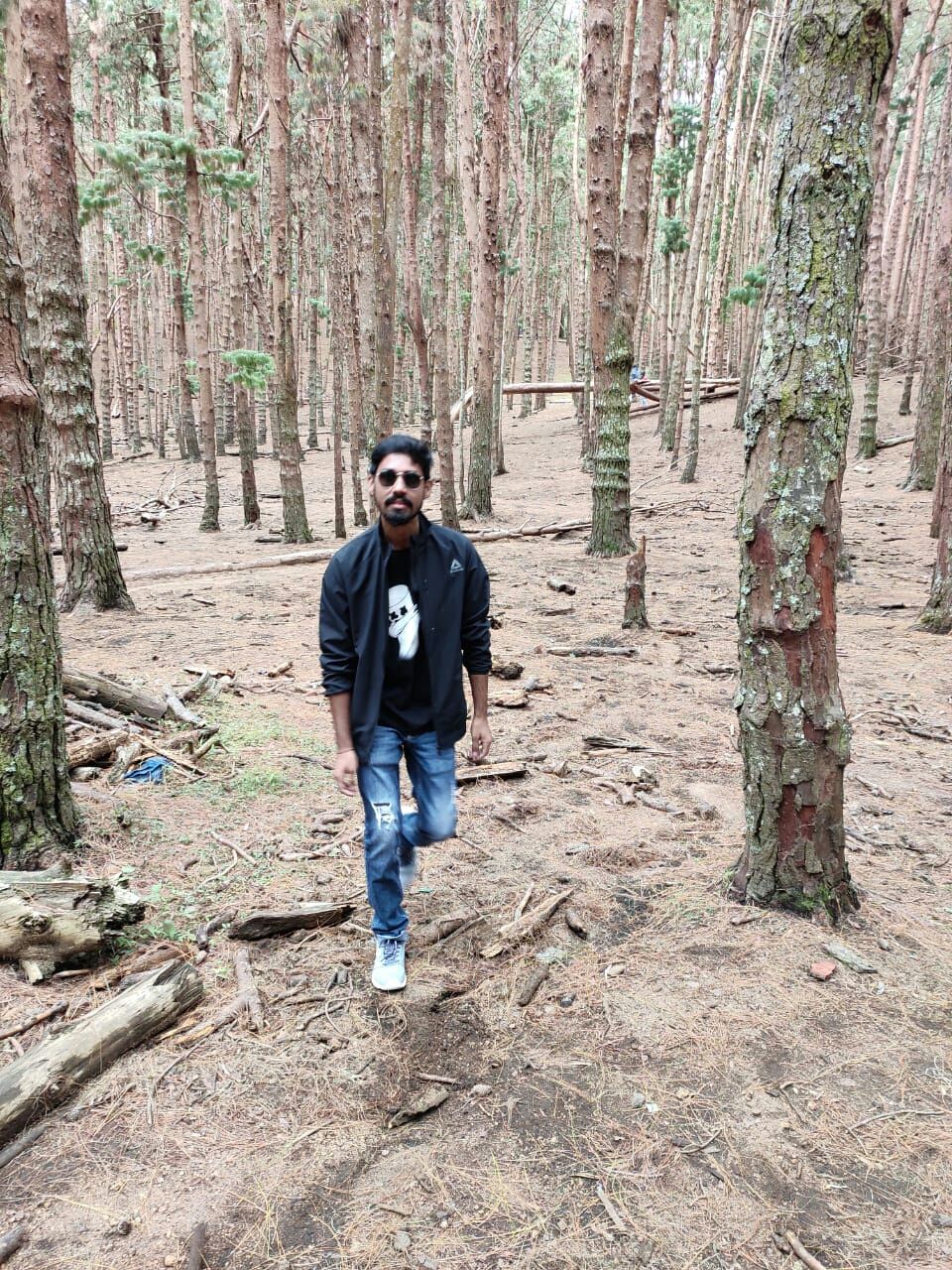 our next destination was pillar rocks which was kind of big pillars of rock that resembles something like Pandora island from avatar movie.
The site seeing is paid and ticket cost 5 rupees per person.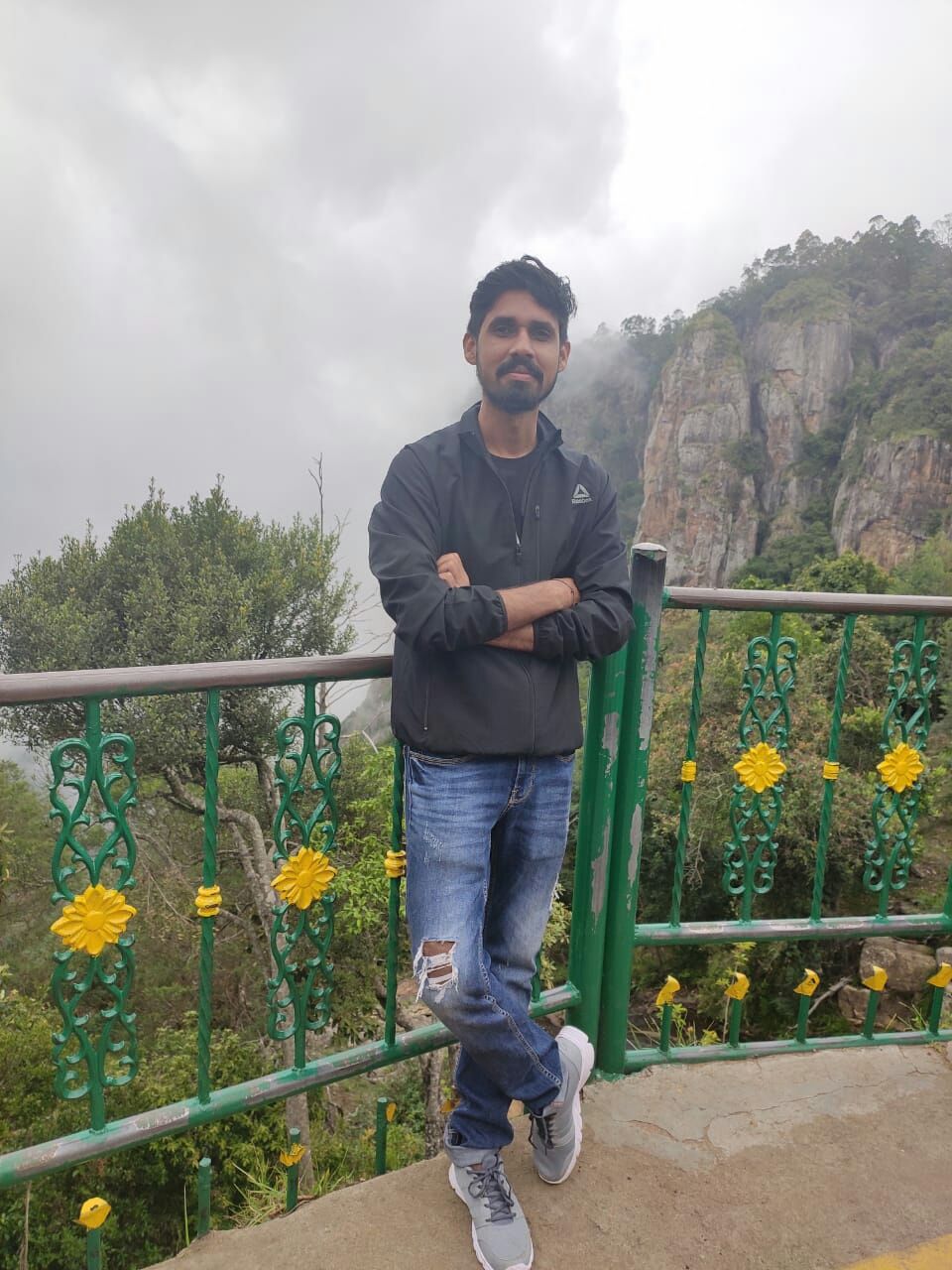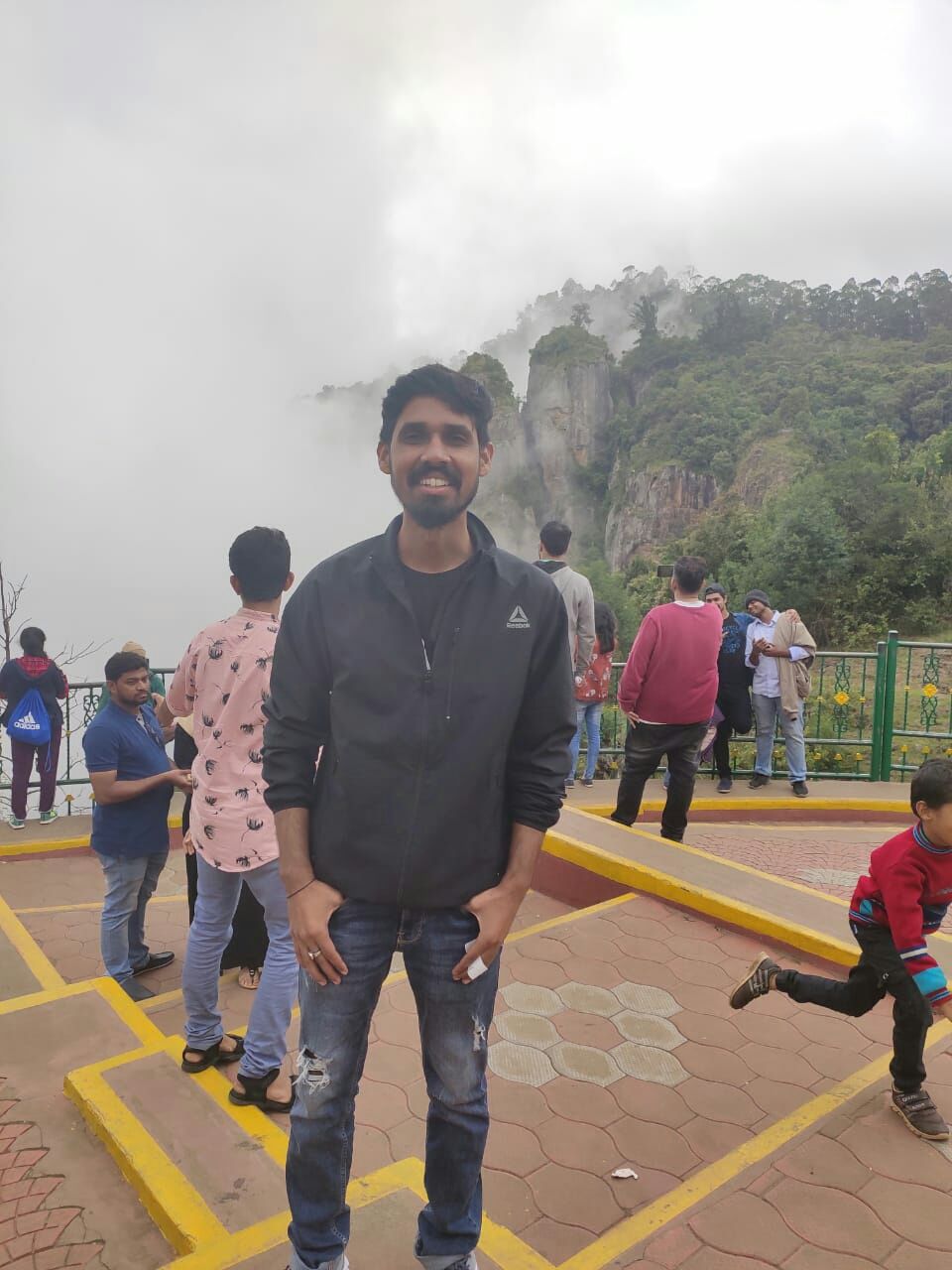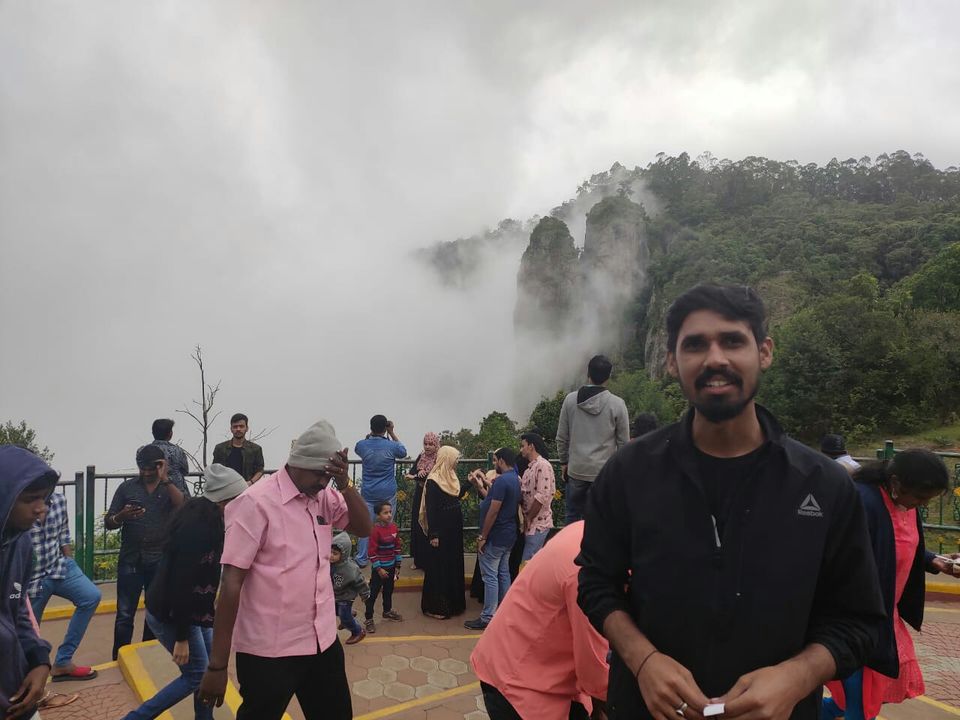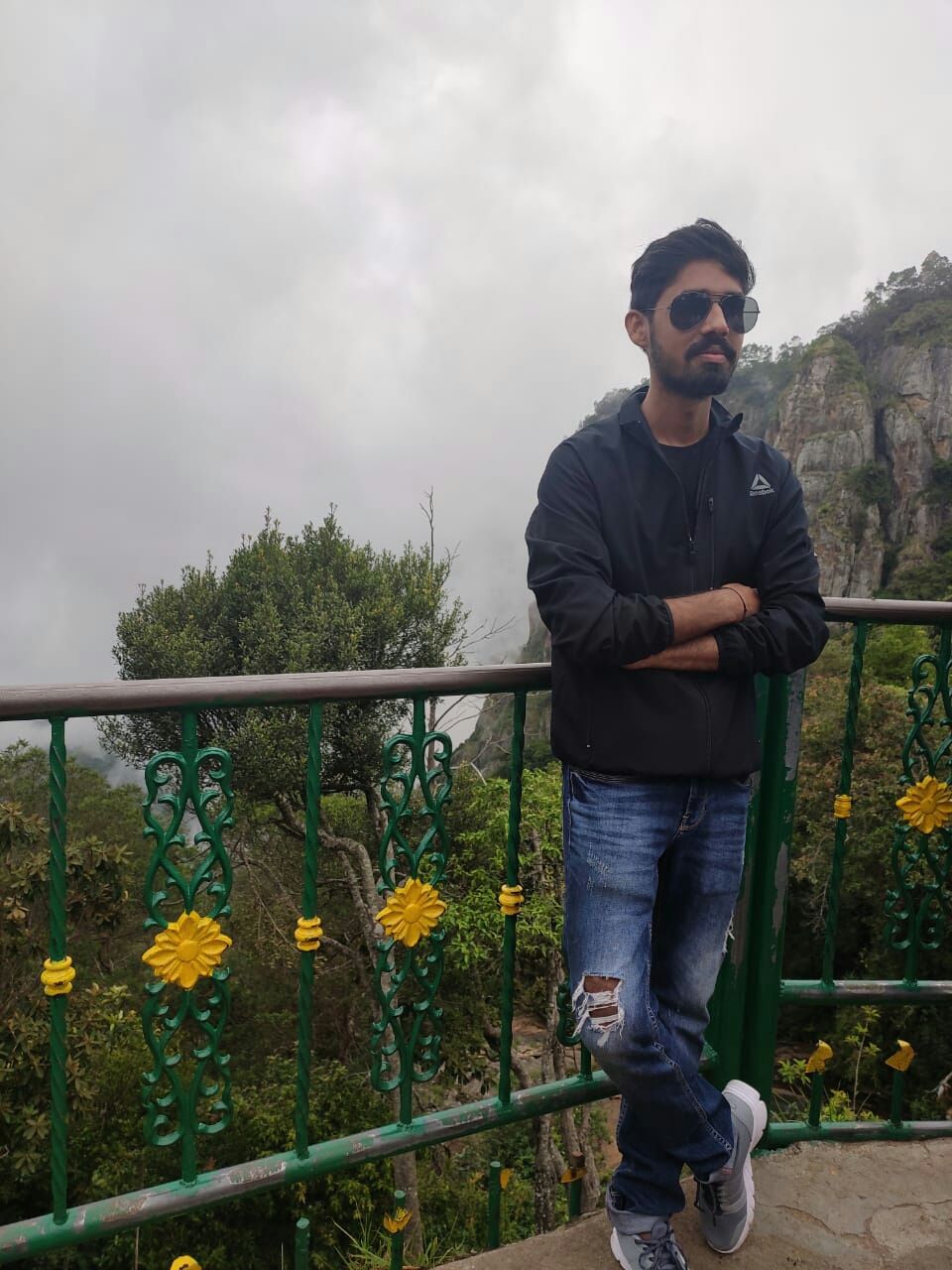 After visiting the pillar rocks we returned back to our cottage where in nearby restaurants we had lunch.
By the time we finished eating it started drizzling and it was almost evening with sun going down and darkness engulfing the beautiful lake side pathway with small flickering street light.
After food we decided to go for bicycle ride.
And it was one of the most beautiful experience as it was slowly drizzling and the street surrounding the lake was crowded with people engaged in different fun activities.
The pathway arround Kodiakanal lake was beautiful and it was almost 3-4 km in length.
We enjoyed cycling as never before.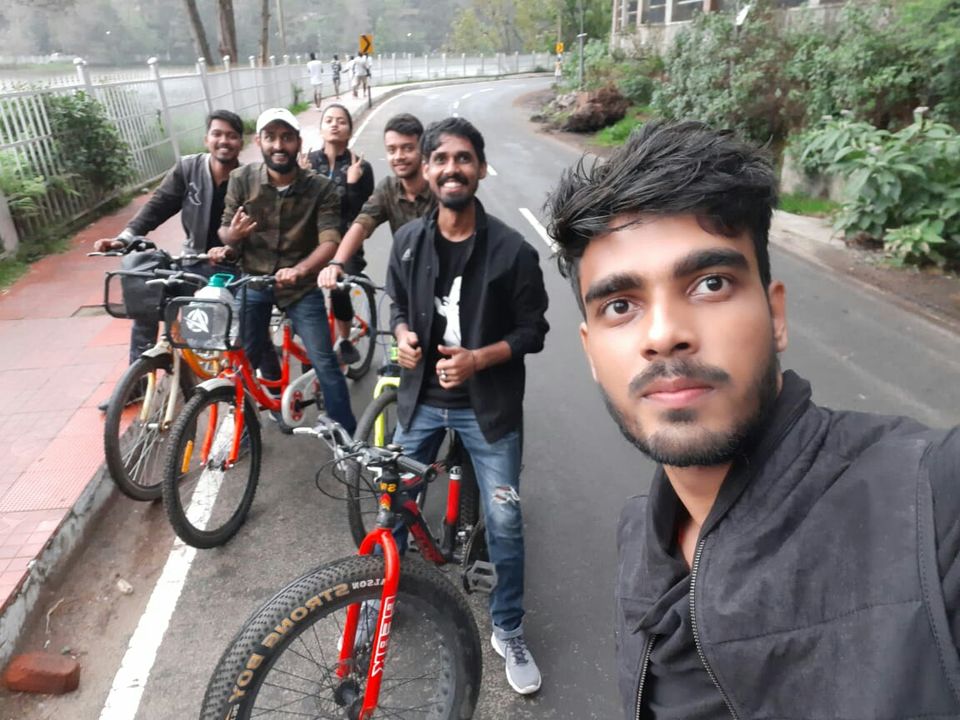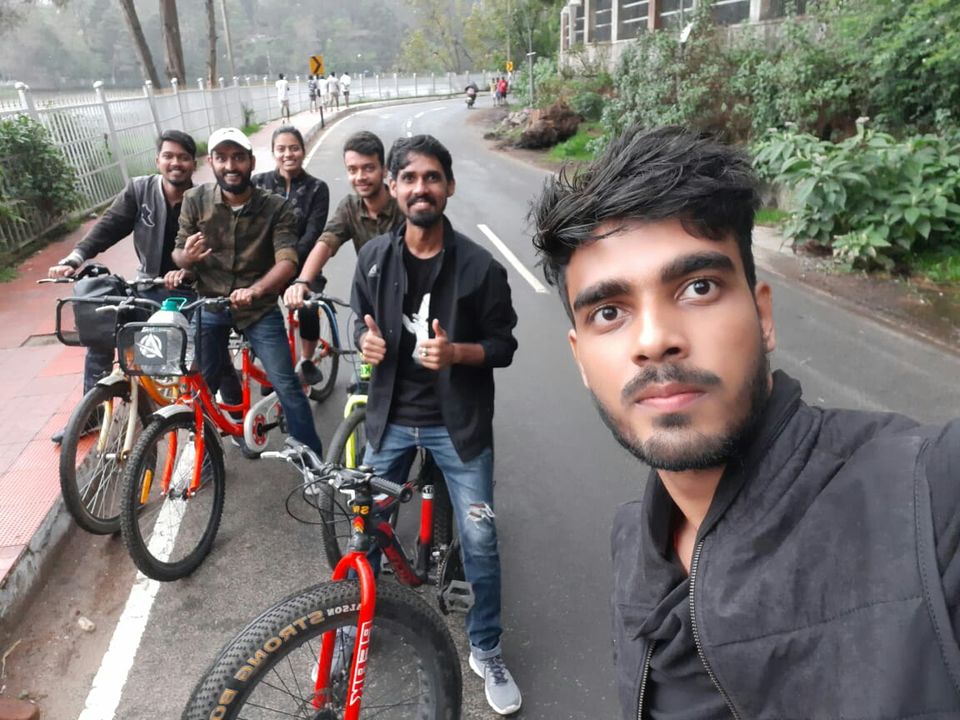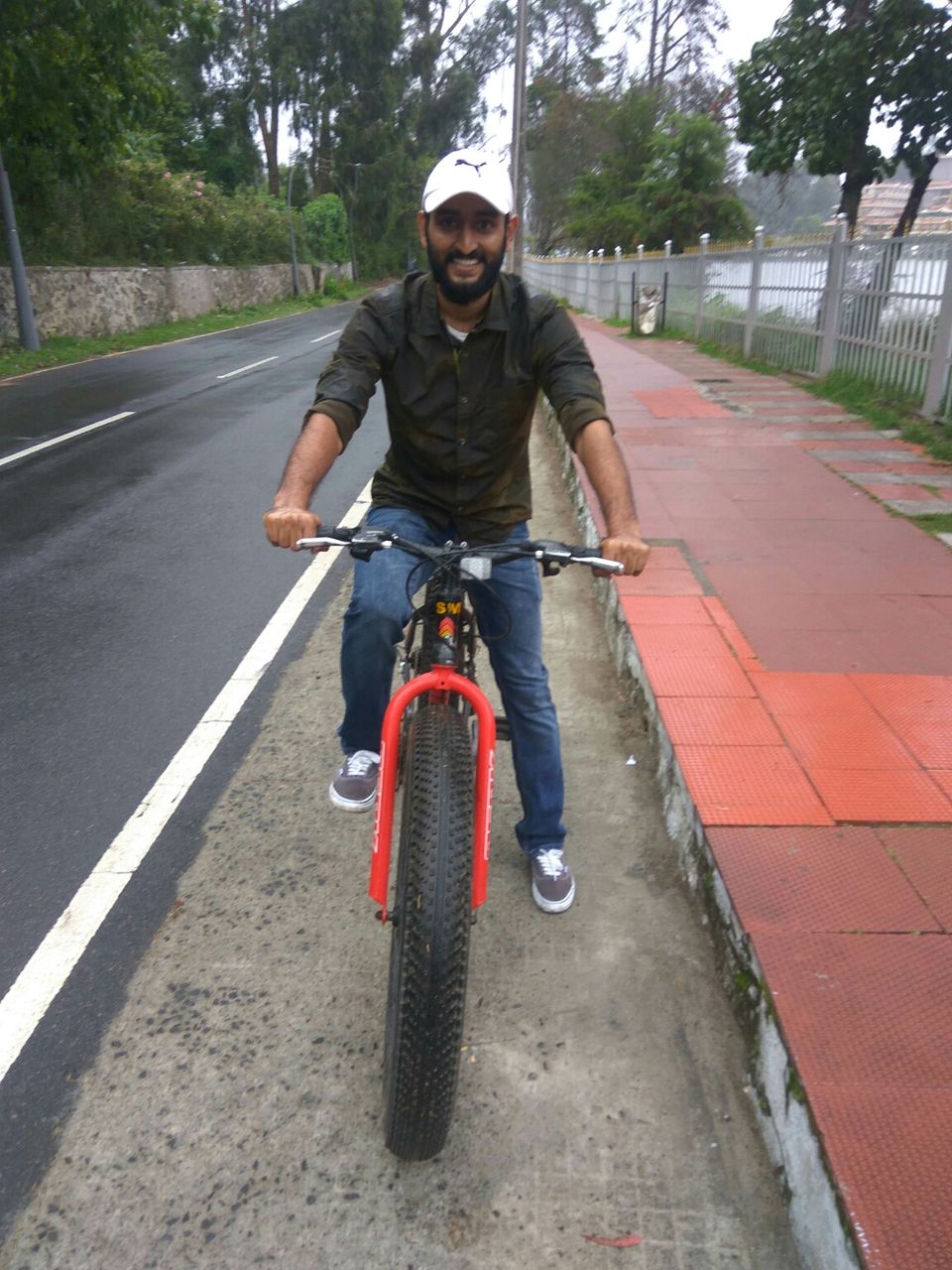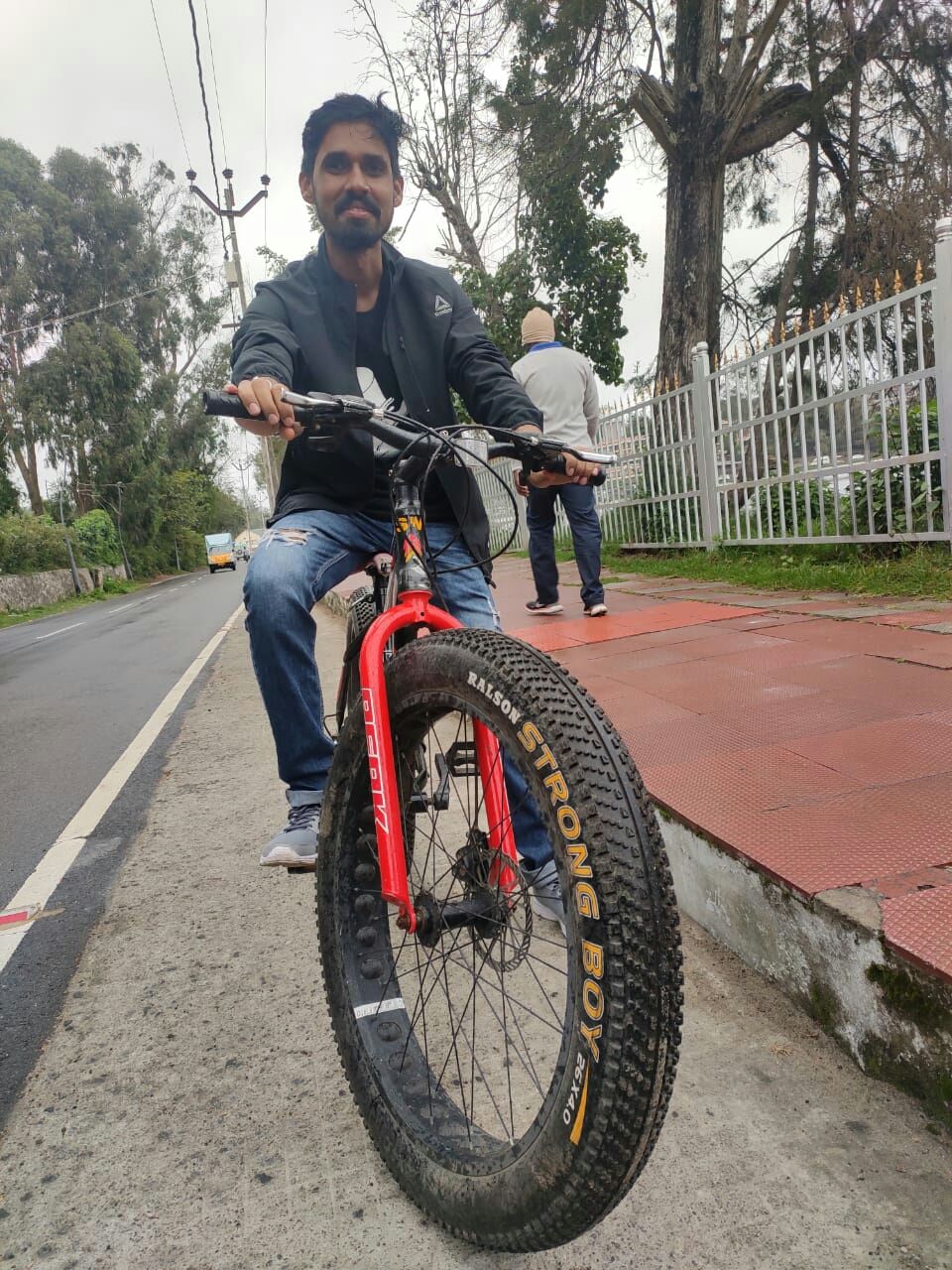 This was our last day in kodaikanal and we had only half day to visit places. so, we started at 10 am after having breakfast and saying goodbye to our caretaker.
First place we visited was the waterfall though the water fall has scarcity of water and it hardly looked the way we saw in pictures.
But the trek to second waterfall was awesome.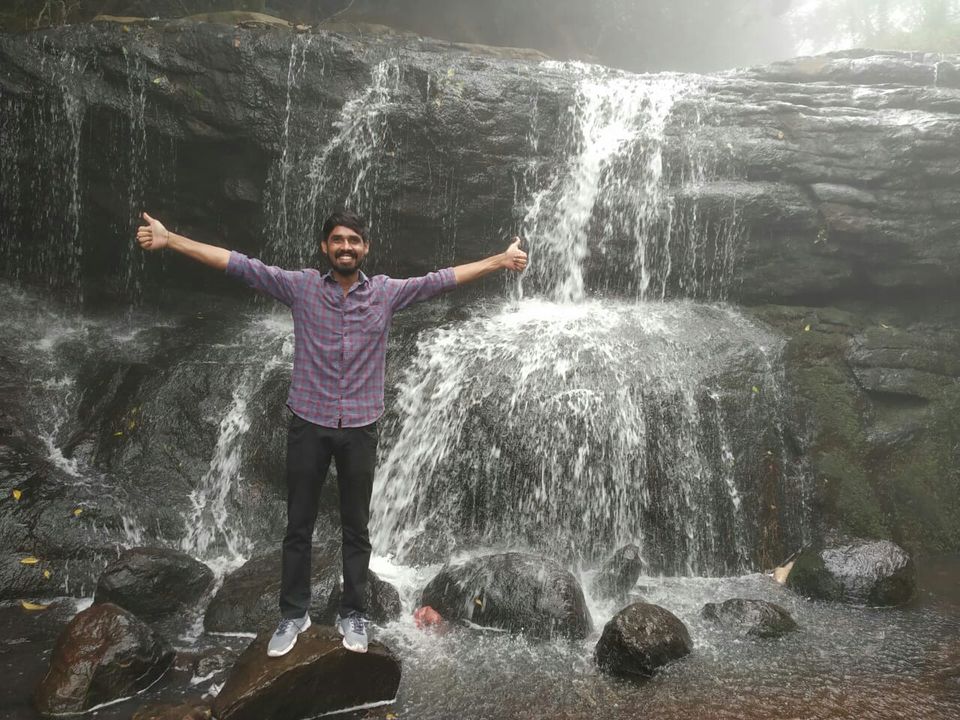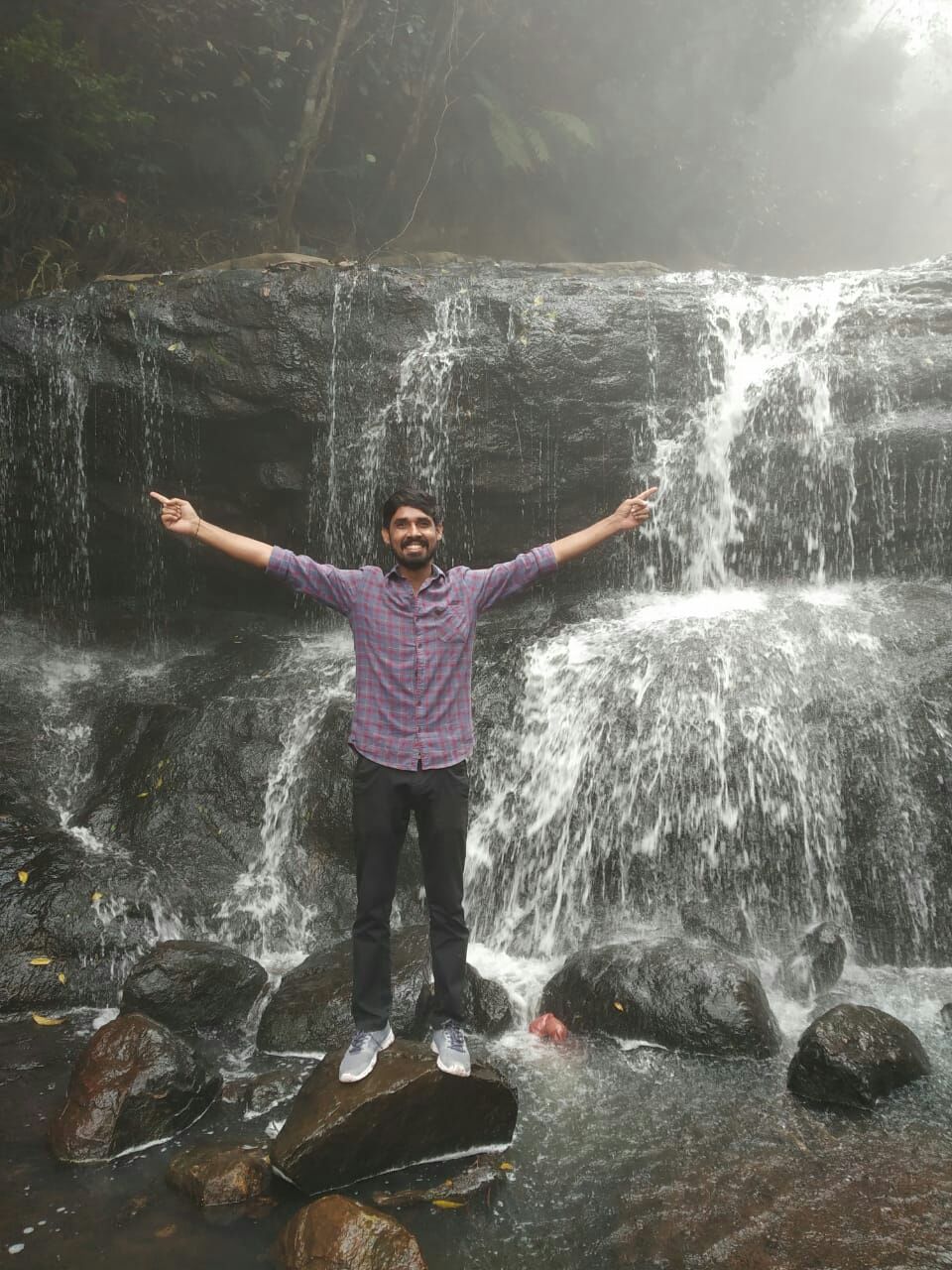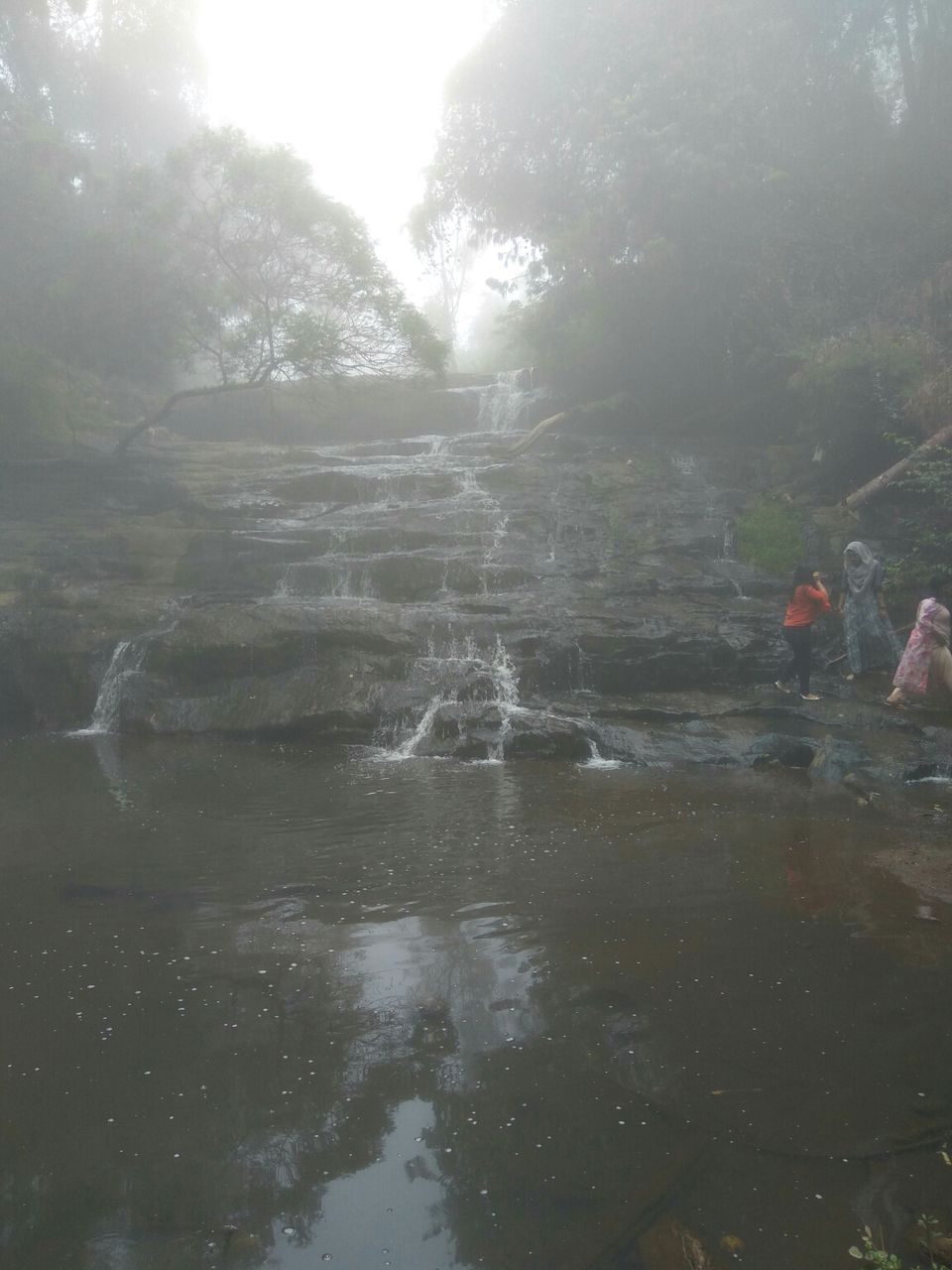 Next we went to trekking to dolphin nose.
Dolphin nose is a rock structure that looks like a nose of the dolphin.
It was steep trekking and pathway is made of roots of tree.
There are fewer shop which takes only cash for commodity.
They sell eatables like Maggi, cold drinks,and water.
Some shop take paytm but down there is network problem.
The trek is arround 2 km long down to dolphin nose.
If you like trekking then place is fine but if you are going for dolphin nose then it is not worth.
Note : In kodaikanal we found a magic material known by the name of magic mushrooms all over the hills.
Magic mushrooms are intoxicating substance
And shouldn't be taken in high amount. It cost us arround 2400 for a chunk of mushroom.
Train from sbc : Tuticorin express
Time :9:15pm
Fare: 260
Return journey : mysuru express
Time :8:30 pm
Estimated cost of trip for two days : 4000 per head