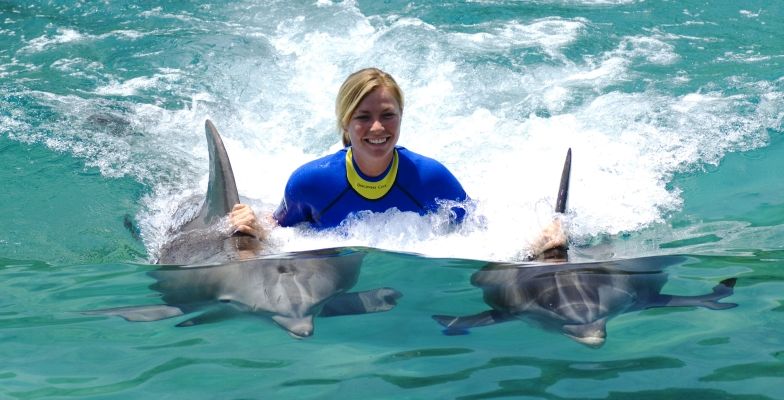 Doesn't swimming with dolphins sound like an exciting and amazing thing to do once in one's life? There are certain warm areas in this world, like Florida, Hawaii, Mexico and the Caribbean, where you can find these mammals in abundance.
Here is a list of ten places one can visit for a rendezvous with this friendly mammal!
1) Azores
This is one of the best places to swim with dolphins with boat drivers and expert guides who monitor each species' behaviour. Snorkelling should not be missed in this beautiful set of islands in the Atlantic Ocean. The Azores has one of the most abundant dolphin sightings in the world, with seven species commonly seen alongside sperm whales and orcas.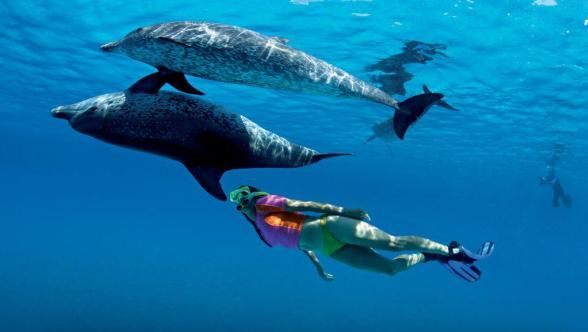 2) Egypt
The Red Sea offers a horse-shaped coral reef where a pod of spinner dolphins spend their days. The reef is "zoned" so that the dolphins are not disturbed by human activity. With an availability of unusual night expeditions, one can snorkel here with dolphins, sea turtles and a huge variety of reef-dwelling creatures in the shallow bays here.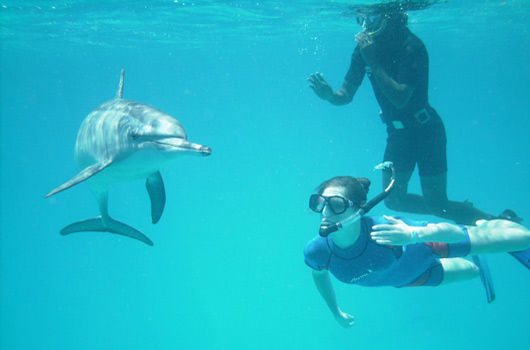 3) Sri Lanka
Dolphins are present all along the Sri Lankan coast, especially spinner dolphins, which have thing for theatrics. They speed through the water alongside boats and jump for the camera. Here is also a chance of seeing blue whales here.

4) Koombana Bay, Australia
Sandy Koombana Bay provides a natural environment for marine biologists and environmental scientists to lead tours to swim with bottlenose dolphins. Fishing, walking through the mangroves and scuba diving in the Indian Ocean are some activities that are attractions of this place.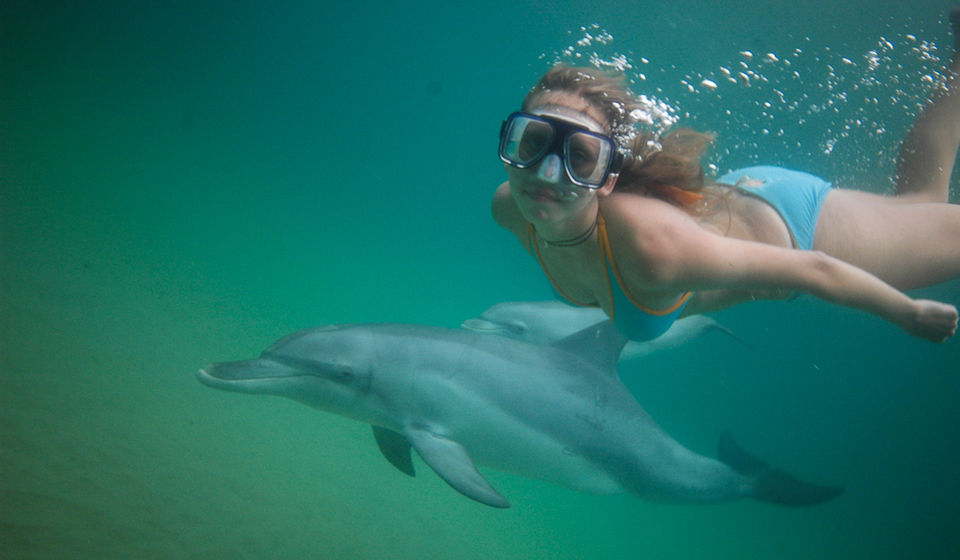 5) Bahamas
Dolphin Cay in the Bahamas offers a whole new world of adventure and natural beauty alongside being a paradise for people interested in swimming and snorkelling with dolphins. A deep-sea excursion and a glide alongside a dolphin with the help of a hand-held water scooter, will make your day!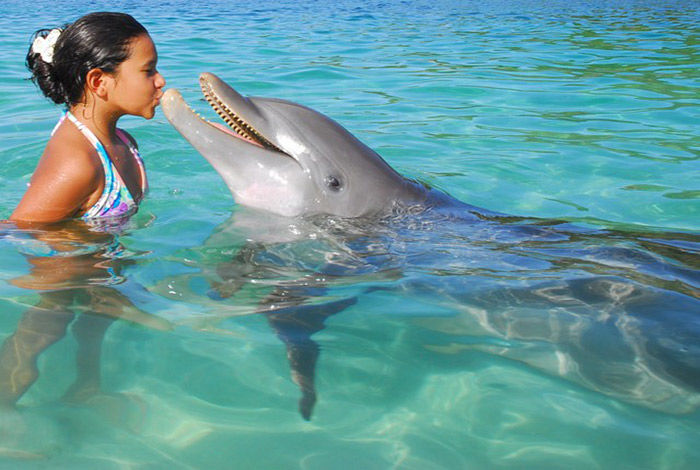 6) Mexico – Cancun, Cozumel and Tulum
Cozumel is an island with countless attractions in the middle of the exciting sea and is famed for its scuba diving. The Dolphinaris, as part of the dolphin swim program, also offers a kiss and a fin shake from the dolphins, as well as a dorsal ride. This is followed by Dolphin Planet workshops, which teach participants about behaviour and adaptations that dolphins have made to their environments.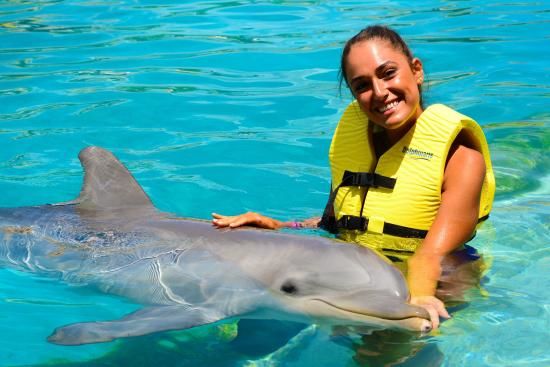 7) Central America - Belize, Costa Rica, Panama
Warm Caribbean waters are perfect for scuba diving and snorkelling with a huge variety of reef-dwelling marine creatures. The coast of Central America, including Belize, Costa Rica, Panama are the dwelling place for pods of dolphins, where dolphin-watching tours can be combined with marine conservation activities.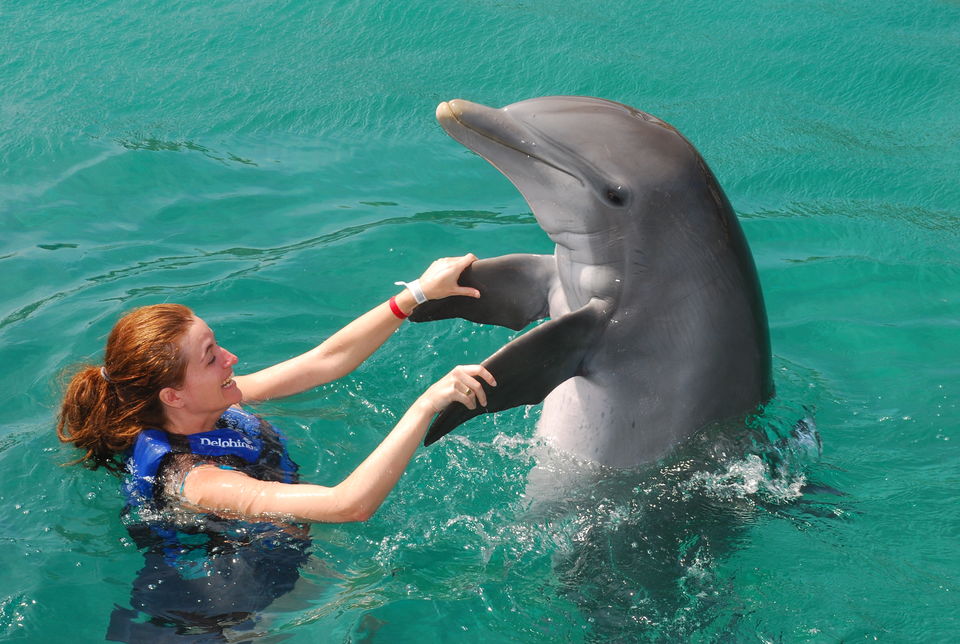 8) Greece
The Ionian Sea is one of the best places in Europe to spot and swim with numerous species of dolphins, including bottlenose, beaked and striped, as well as harbour porpoises and enormous fin whales.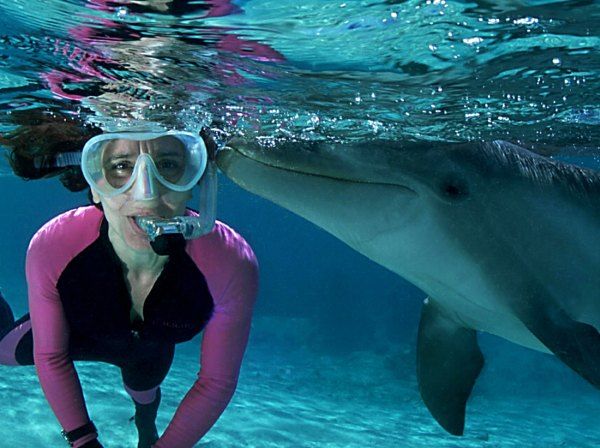 9) Florida
This American state has numerous centres for interactive dolphin programs. The Dolphin Explorer cruise at Marco Island is known as the finest eco-tour in South-west Florida.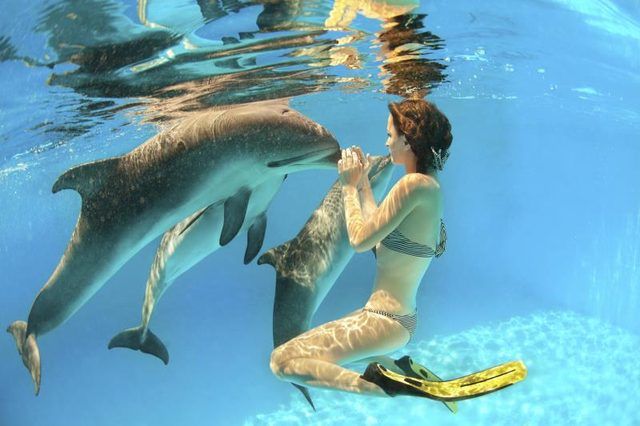 10) Dominican Republic
The Dolphin Explorer dolphinarium in Punta Cana in this popular tourist destination has good package deals for a fun holiday.