When it comes to traveling, the more you know about the place before; The more you can feel and understand the place and get to know what are the favorable reasons for the destination to seems like now to you.
And as you know books serve as the best medium to do the job.
I do read books often, But I found it inconvenient to read during travel. reasons are like,
* If you are backpacker like me, then you know how much we are concerned about the stuff we keep with us. So in that making space for paper books is upon once interest.
* A bit of care to be taken for books. why because, They may get worn, wet, or fold.
* It is a fact that reading while traveling through road transports like buses, trains, cars are not recommended. because overdoing it will put more strain on your eyes. As a result, your eye's power gets reduced. In cases of smooth and comfortable transport, it is not the concern. However things of better options than Reading!
If you want to read and you are comfortable with it, then go ahead. It shows your love for reading books, Great.
Better options :
What others can do is, LISTEN to it. You can listen to books read by people.
* It is more convenient than physical books, especially while traveling. Reasons?
* You don't have to take any extra kinds of stuff for that. They are online services, so you can assess them in mobile apps.
* You will not miss the side views of the road line. And You know how much it was enjoyable to see the side views of the road and over that, it will cost nothing so why miss them to by reading!?
* You can listen with comfort and more than reading.
(No conflict here, books are great. They can't be replaced. They have been existing for centuries.)
So next time get knowledge with comfort.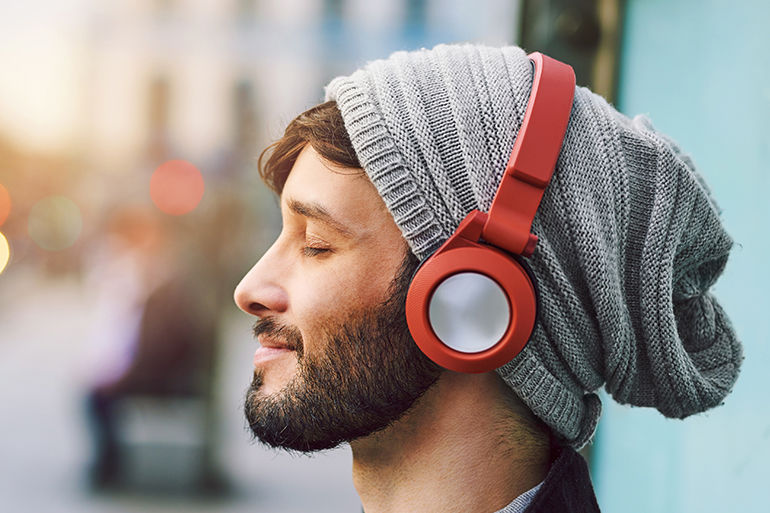 Audio books and podcasts serve the need. they are available as apps with the monthly subscriptions. I do list some of them at the end of the article.
So let's start with our top 49 Must read books.
The Promise of a Pencil Braun's travel to find his calling, as each chapter explains one clear step that every person can take to turn their biggest ambitions into reality. If you feel restless and ready for the transition, if you are seeking direction and purpose.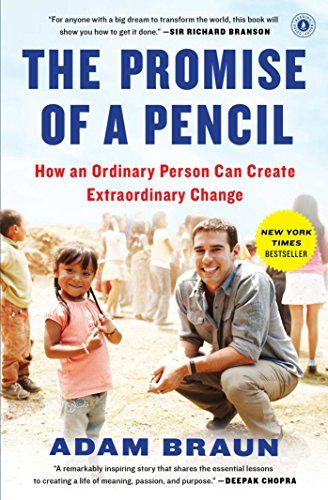 Traveling across bush and desert, down rivers and across lakes, and through country after country, Theroux the authors visits some of the most beautiful landscapes on earth, and some of the most scary. It is a journey of discovery and rediscovery -- of the unknown and the unexpected, but also of people and places he knew as a young and optimistic teacher forty years before.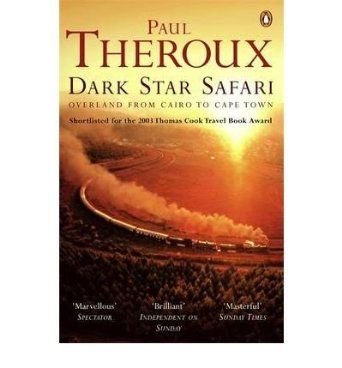 3.Shantaram
So begins this epic, mesmerizing first novel set in the underworld of contemporary Bombay. Shantaram is narrated by Lin, an escaped convict with a false passport who flees maximum security prison in Australia for the teeming streets of a city where he can disappear.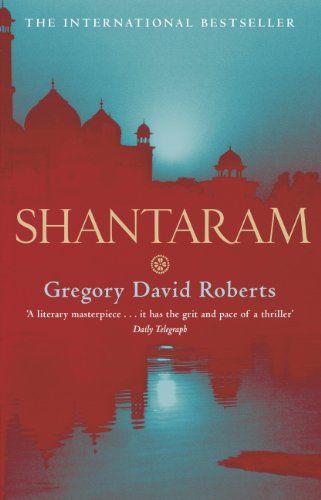 4.Vagabonding
Vagabonding is an accessible and inspiring guide to.
financing your travel time determining your destination, adjusting to life on the road, working and volunteering overseas, handling travel adversity, re-assimilating back into ordinary life.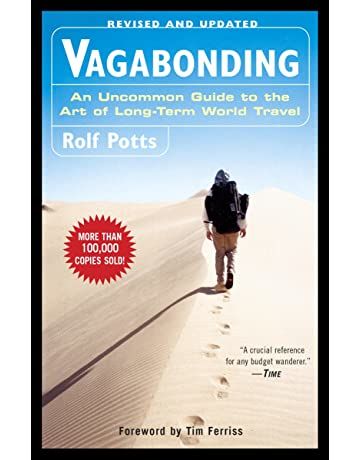 A million Mutinies Now is a truly perceptive work whose insights continue to inform travelers of all generations to India. Much has changed since V. S. Naipaul's first trip to India and this fascinating account of his return journey focuses on India's development since independence. Taking an anti-clockwise journey around the metropolises of India – including Bombay, Madras, Calcutta, and Delhi.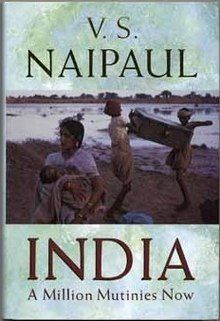 On The Road is considered to be a seminal post-war work, and its setting and theme make for an engaging read. The novel captures the author Jack Kerouac and his friends' travels across North America. The author is the main protagonist in the story, and it is set against the backdrop of music, poetic literature, and drug abuse.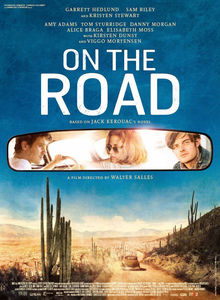 The Lonely Planet Story is a unique mix of autobiography, business history, and travel book. It traces Tony and Maureen Wheeler's personal story as well as the often bumpy evolution of their travel guide business into the world's largest independent travel publishing company.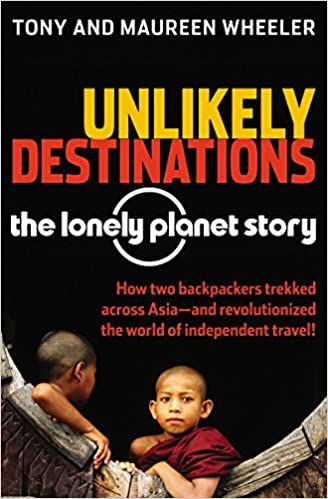 8.The looptail
Looptail is Bruce Poon Tip's extraordinary first-person account of his entrepreneurial instincts to start and develop G Adventures, the highly successful international travel adventure company - and along the way, he reveals his unusual management secrets that not only keep his employees fully engaged and energized but also keep his customers extremely happy.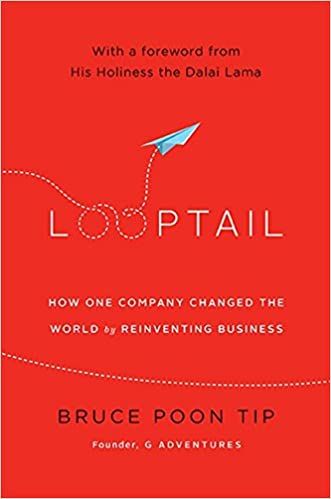 This richly illustrated book from the travel experts at National Geographic showcases the best travel experiences in every state, from the obvious to the unexpected. Sites include national parks, beaches, hotels, Civil War battlefields, dude ranches, out-of-the-way museums, and more. You'll discover the world's longest yard sale in Tennessee, swamp tours in Louisiana, dinosaur trails in Colorado, America's oldest street in NYC, and the best spot to watch for sea otters on the central California coast.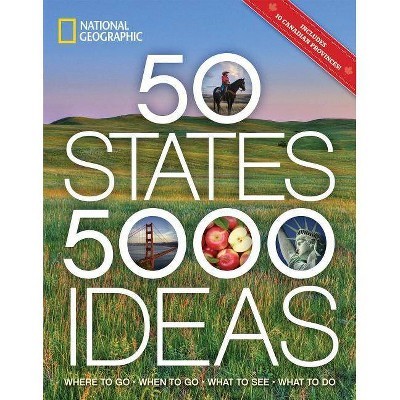 Paulo Coelho's enchanting novel has inspired a devoted following around the world. This story, dazzling in its powerful simplicity and inspiring wisdom, is about an Andalusian shepherd boy named Santiago who travels from his homeland in Spain to the Egyptian desert in search of a treasure buried in the Pyramids. Along the way, he meets a Gypsy woman, a man who calls himself.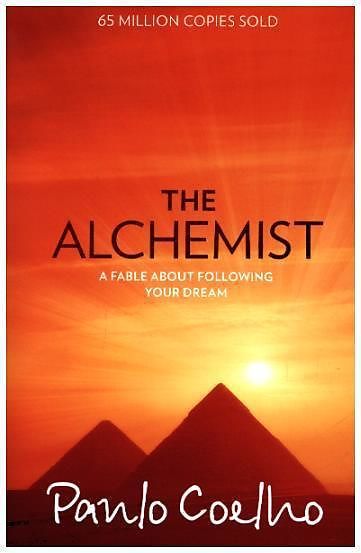 Traces the author's 2002 journey by foot across Afghanistan, during which he survived the harsh elements through the kindness of tribal elders, teen soldiers, Taliban commanders, and foreign-aid workers whose stories he collected along his way. By the author of The Prince of the Marshes. Original. 20,000 first printing.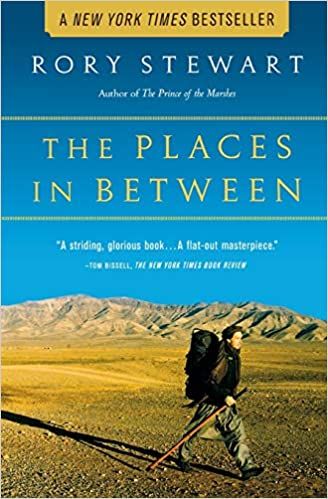 The World's Cheapest Destinations provides a capsule overview of 21 great travel bargains, with cost information for lodging, restaurant meals, local transportation, and attractions, including "what you can get for a buck or less" in each country. From the Great Pyramids to the Taj Mahal to some of the best snorkeling and diving spots on Earth, this book will show you where to have a fantastic experience without spending a fantastic fortune.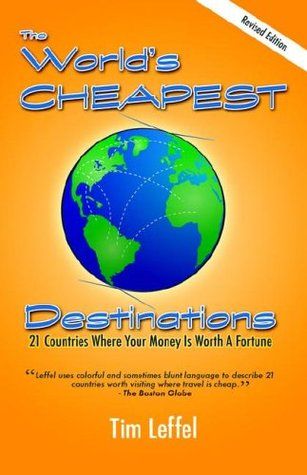 13.In a sunburned country
His previous excursion along the Appalachian Trail resulted in the sublime national bestseller A Walk in the Woods. In A Sunburned Country is his report on what he found in an entirely different place: Australia, the country that doubles as a continent, and a place with the friendliest inhabitants, the hottest, driest weather, and the most peculiar and lethal wildlife to be found on the planet. The result is a deliciously funny, fact-filled, and adventurous performance by a writer who combines humor, wonder, and unflagging curiosity.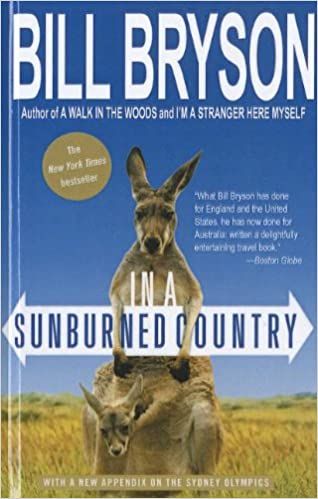 While her B-School batch-mates are busy scrambling for top jobs and grades, a restless Sarika dreams of putting on her running shoes and having all the pages of her passport stamped by the age of thirty.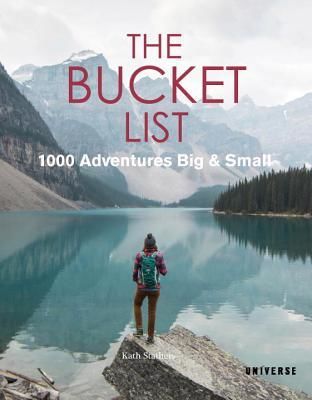 Anthony Bourdain saw more of the world than nearly anyone. His travels took him from the hidden pockets of his hometown of New York to a tribal longhouse in Borneo, from cosmopolitan Buenos Aires, Paris, and Shanghai to Tanzania's utter beauty and the stunning desert solitude of Oman's Empty Quarter—and many places beyond.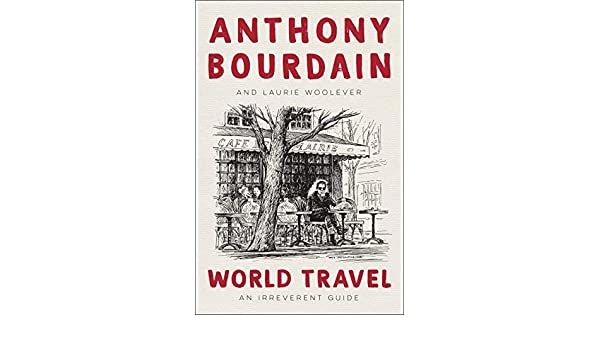 Norton is a charmer, and Gethers tells his story with contagious affection....Will warm the heart of any confirmed cat-lover."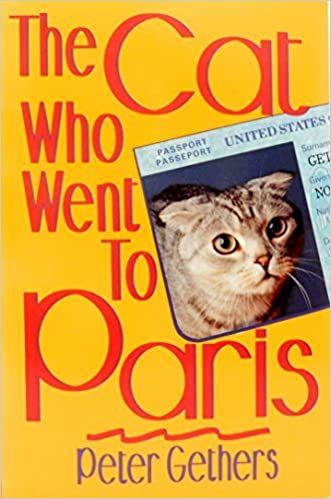 Discerning world traveler Patricia Schultz hand picks the 1,000 most astonishing destinations in the world and brings them to life in lively, evocative prose that reveals why the place is so wonderful. Best time information and the essential contact information will help you get there. What's different about the new edition? Every entry has been reviewed and assessed to make sure it's still worthy of inclusion in the book, then re-written 200 all-new entries. It features 25 countries that were not included before, including Qatar, Greenland, South Korea, Estonia, and the Maldives.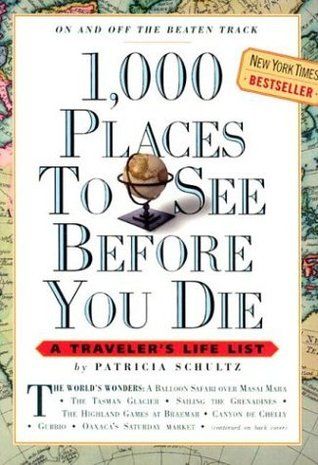 18.Hitchhiker's Guide To The Galaxy
One of the greatest achievements in comedy. A work of staggering genius' - David Walliams
An international phenomenon and pop-culture classic, The Hitchhiker's Guide to the Galaxy have been a radio show, TV series, novel, stage play, comic book, and film.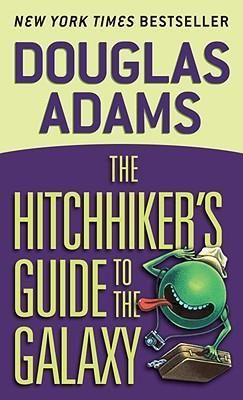 19.Lands Of Lost Borders
lands of Lost Borders carried me up into a state of openness and excitement I haven't felt for years. It's a modern classic."—Pico Iyer
"Lands of Lost Borders is illuminating, heart-warming, and hopeful in its suggestion that we will explore not to conquer but to connect."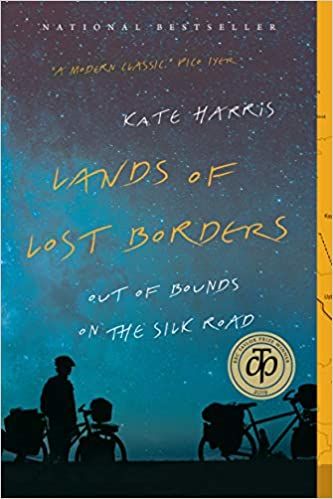 take a journey through every country in the world. 850 images. 230 countries. One complete picture.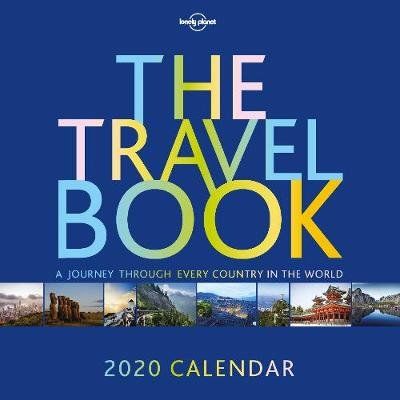 At the age of twenty-six, Maarten Troost—who had been pushing the snooze button on the alarm clock of life by racking up useless graduate degrees and muddling through a series of temp jobs—decided to pack up his flip-flops and move to Tarawa, a remote South Pacific island in the Republic of Kiribati. He was restless and lacked direction, and the idea of dropping everything and moving to the ends of the earth was irresistibly romantic. He should have known better.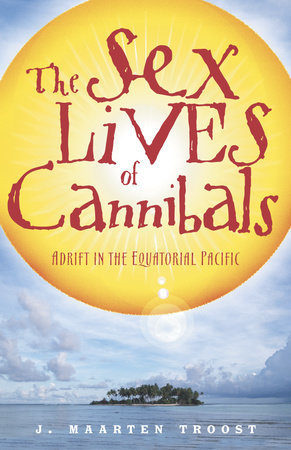 22.The Lost City Of The Monkey God
The #1 New York Times and Wall Street Journal bestseller, named one of the best books of the year by The Boston Globe and National Geographic: acclaimed journalist Douglas Preston takes readers on a true adventure deep into the Honduran rainforest in this riveting narrative about the discovery of a lost civilization.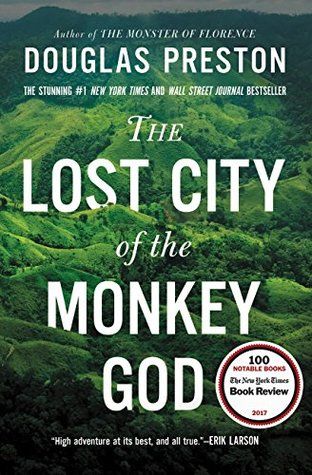 23.Bad Lands: A Tourist On The Axis Of Evil
"Badlands" is Tony Wheeler's account of his experiences in some of the most repressed and dangerous regimes in the world. He selected these 'Bad Lands' based on simple criteria - how each country treats its citizens if it is involved in terrorism and if it is a threat to other countries. He examines nine countries - Afghanistan, Albania, Burma, Cuba, Iran, Iraq, Libya, North Korea, and Saudi Arabia.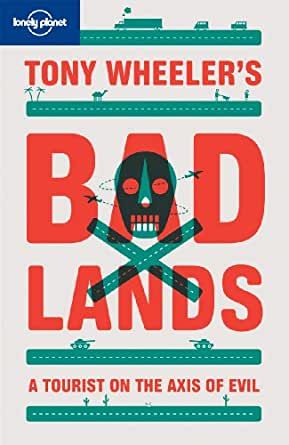 This beautifully written, heartfelt memoir touched a nerve among both readers and reviewers. Elizabeth Gilbert tells how she made the difficult choice to leave behind all the trappings of modern American success (marriage, a house in the country, career) and find, instead, what she truly wanted from life.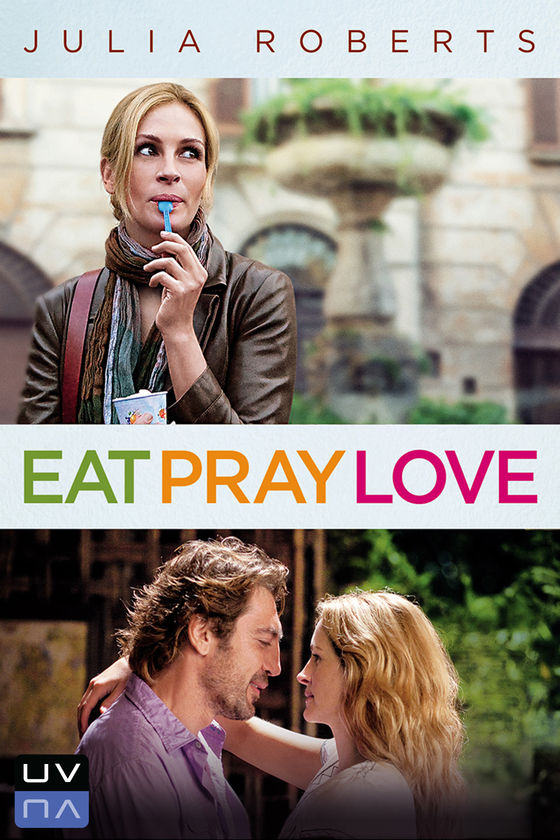 25.Life is a trip
"A highly entertaining guide to how cultural and experiential travel will change your life."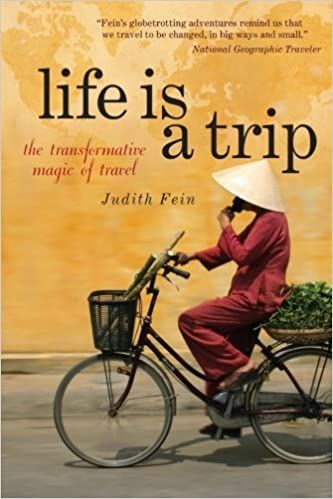 26.The Geography of Bliss
What makes a nation happy? Is one country's sense of happiness the same as another's? In the last two decades, psychologists and economists have learned a lot about who's happy and who isn't. The Dutch are, the Romanians aren't, and Americans are somewhere in between...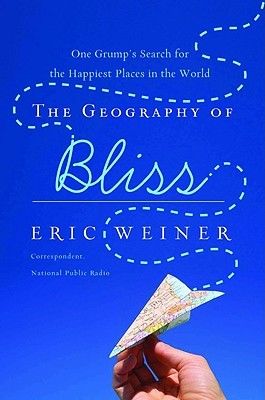 27.Walking the Himalayas: An adventure of survival and endurance
Following in the footsteps of the great explorers, WALKING THE HIMALAYAS is Levison Wood's enthralling account of crossing the Himalayas on foot. His journey of discovery along the path of the ancient trade route of the Silk Road to the forgotten kingdom of Bhutan led him beyond the safety of the tourist trail.
28.The Hitchhiker's Guide to the Galaxy
DON'T FEAR: collected together in The Hitchhiker's Guide to the Galaxy Omnibus are the five titles that comprise Douglas Adams' wildly popular and wholly remarkable comedy science fiction series. This one-volume paperback edition comes complete with an unhelpful introduction from the author, a bonus short story, Young Zaphod Plays It Safe, and a special undeleted scene.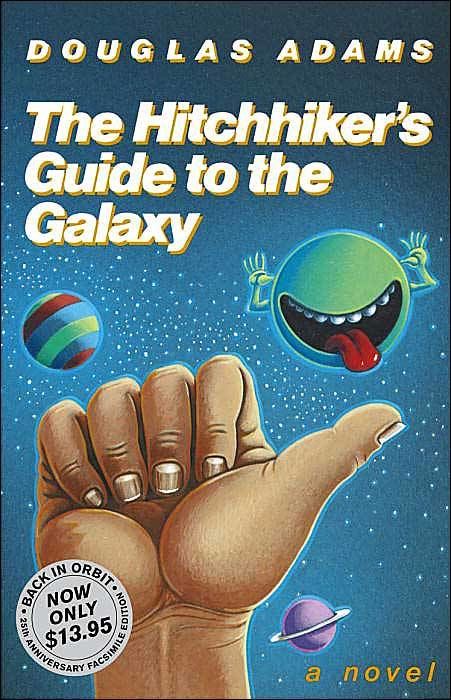 29.love with a chance of drowning
"If I could give it ten stars out of five, I would. I loved every single page--Torre's writing is hilarious, beautiful, poignant, and engaging--which is to say nothing about the fact that this is her TRUE story!"
Jenny Blake, author of Life after College New love. Exotic destinations.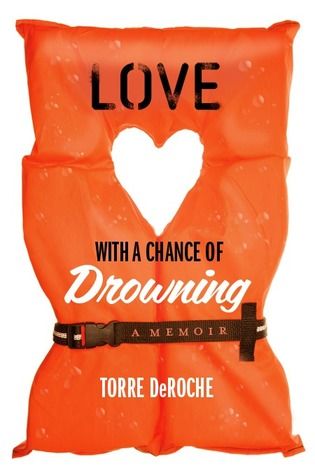 30.Endurance: Shackleton's Incredible Voyage
In August 1914, polar explorer Ernest Shackleton boarded the Endurance and set sail for Antarctica, where he planned to cross the last uncharted continent on foot. In January 1915, after battling its way through a thousand miles of pack ice and only a day's sail short of its destination, the Endurance became locked in an island of ice. For ten months the ice-moored Endurance drifted northwest before it was finally crushed between two ice floes.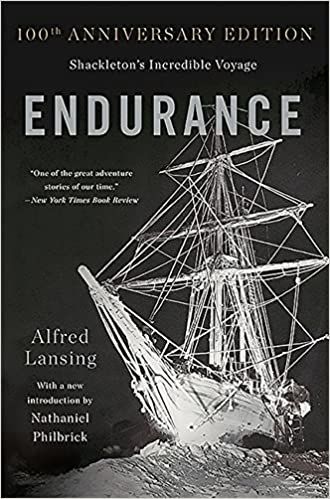 31.The Kite Runner
Afghanistan: Twelve-year-old Amir is desperate to win the local kite-fighting tournament and his loyal friend Hassan promises to help him. But neither of the boys can foresee what will happen to Hassan that afternoon, an event that is to shatter their lives.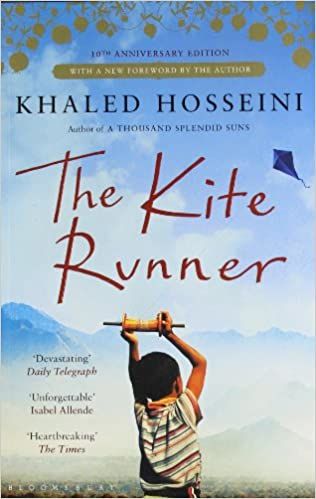 32.From a Chinese city
A French traveler recounts his experiences living in Cholon, a city near Saigon with a predominantly Chinese population that in the 1950s was more typical of traditional Chinese culture than anyplace in China.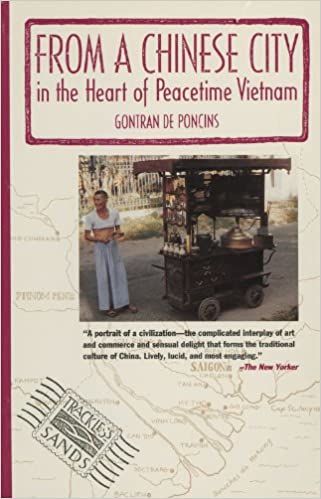 So what's a microadventure? It's close to home, cheap, simple, short, and 100% guaranteed to refresh your life. A microadventure takes the spirit of a big adventure and squeezes it into a day or even a few hours.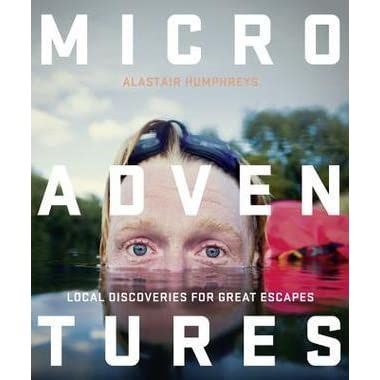 34.A Short Walk In The Hindu Kush
A classic of travel writing, 'A Short Walk in the Hindu Kush' is Eric Newby's iconic account of his journey through one of the most remote and beautiful wildernesses on earth.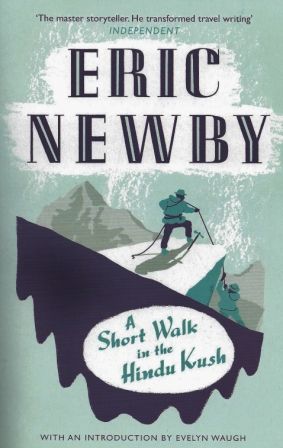 35.Stranger On A Train
'Bruno slammed his palms together. 'Hey! Cheeses, what an idea! I kill your wife and you kill my father! We meet on a train, see, and nobody knows we know each other! Perfect alibis! Catch?''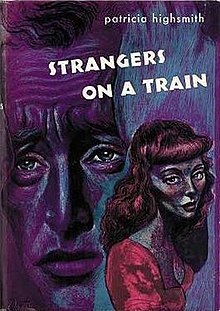 36.Wild
At twenty-six, Cheryl Strayed thought she had lost everything. In the wake of her mother's rapid death from cancer, her family disbanded and her marriage crumbled. With nothing to lose, she made the most impulsive decision of her life: to walk eleven-hundred miles of the west coast of America - from the Mojave Desert, through California and Oregon, and into Washington state - and to do it alone. She had no experience of long-distance hiking and the journey was nothing more than a line on a map.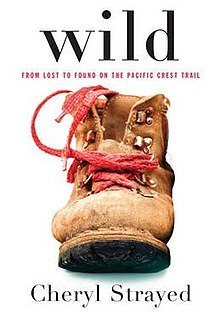 37.wanderlust
Like the wildly popular festivals that have taken the yoga world by storm, Wanderlust is a road map for the millions of people engaged in cultivating their best selves. For the 20 million people who grab their yoga mats in the United States every week, this book gives a unique way to understand "yoga"―not just as something to do in practice, but as a broader principle for living. Wanderlust helps readers navigate their path and find their true north, curating principles that embody the brand and lifest.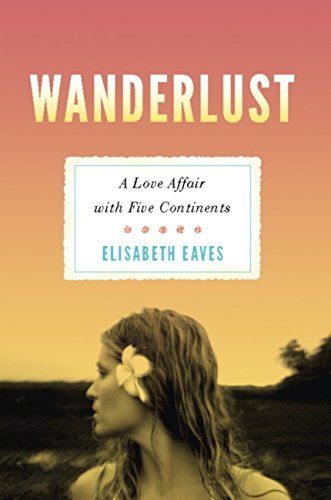 38.Journeys Of A Lifetime
This lavish volume reveals National Geographic's top picks for the world's most fabulous journeys, along with practical tips for your travels. Compiled from the favorite trips of National Geographic's travel writers, this inspirational book spans the globe to highlight the best of the world's most famous and lesser-known sojourns. It presents an incredible diversity of possibilities, from ocean cruises around Antarctica to horse treks in the Andes. Every continent and every possible form of transport is covered.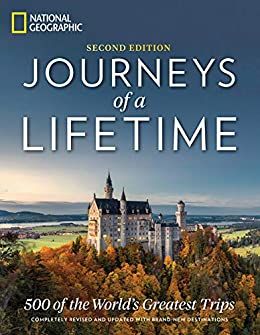 The Food Traveler's Handbook provides a compelling argument for using food as a primary focus in discovering the world. Using this handbook as a guide, you will learn how to eat safely in developing countries, source cheap but delicious street side meals, and discover how to make food a tool for understanding a new place and connecting to its local culture.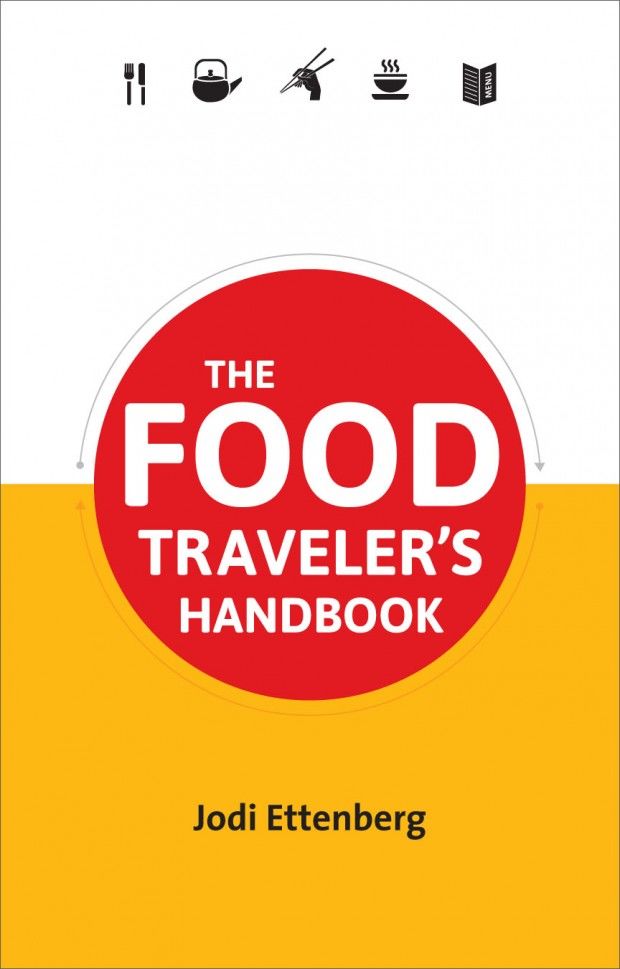 Warning: not your standard travel book - a solo traveler's philosophical memoirs on the personal development effects of cultural expansion. A daring, intelligent, and unapologetic call to find yourself through travel.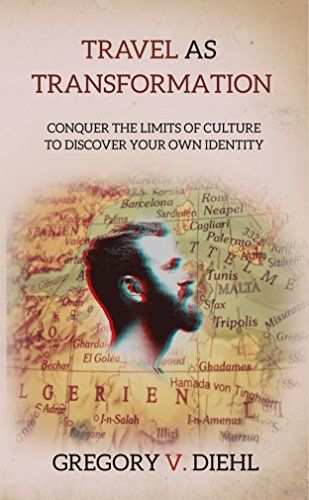 41.Hindoo holiday
A highly entertaining and moving journal chronicling J. R. Ackerley's time in India In the 1920s, the young J. R. Ackerley spent several months in India as the Private Secretary to the Maharajah of Chhokrapur. Knowing almost nothing of India, he discovers Hindu culture, festivals, and language, and reveals the fascinating attitudes of the Palace staff on women, marriage. the caste system and death. At the heart of Hindoo Holiday is the wonderfully unpredictable figure of his Highness the Maharajah Sahib who, ultimately, just wants 'someone to love him'.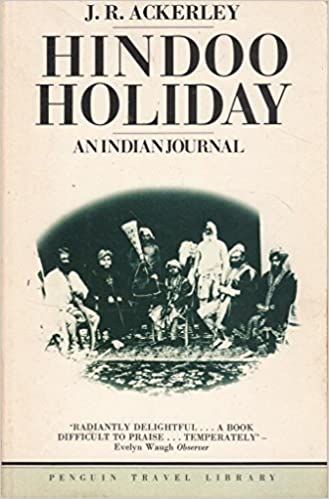 42.how not to travel the world
I had no life experience, zero common sense, and had never eaten rice. I suffered from debilitating anxiety, was battling an eating disorder, and had just had my heartbroken. I hoped by leaving to travel the world I would be able to heal myself. Instead, Lauren's travels were full of bad luck and near-death experiences. Over the space of a year, she was scammed and assaulted; lost teeth and swallowed a cockroach.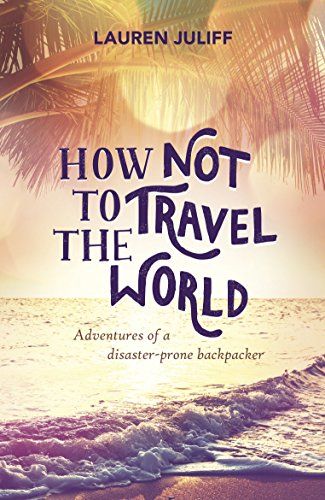 43.travel home
Veteran travel writer Jules Brown – author of numerous Rough Guides – welcomes you to his world in this snapshot sample of a travel writer's life. From Africa to Australia, via Canada, Italy, Iceland, and more, Jules embarks on a search for heart and home that's at once adventurous.
44.Off the beaten path
The charming adventures of one family's mission to build a deeper, lasting connection to land and community on their Vermont farm.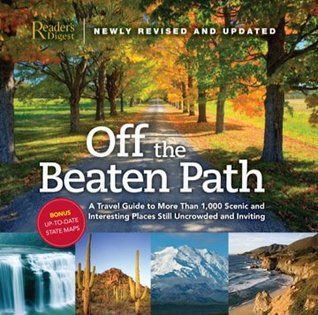 45.cross country
Follows the Cross Country Quilters, a group of five friends, on their quest to complete the challenge quilt that is symbolic of each woman's personal goals.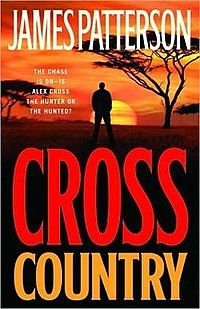 46.Exterminate all the brutes
Over twenty years ago, Sven Lindqvist, one of the great pioneers of a new kind of experiential history writing, set out across Central Africa. Obsessed with a single line from Conrad's The Heart of Darkness - Kurtz's injunction to 'Exterminate All the Brutes'.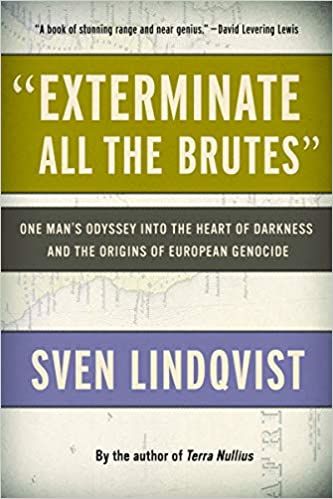 47.Maximum City: Bombay Lost and Found by Suketu Mehta
A author of Bombay, here author Suketu mehta gives us an insider's view of this stunning metropolis. He approaches the city from unexpected angles, taking us into the underworld of Muslim and Hindu gangs, following the life of a bar dancer raised amid poverty and abuse, opening the door into the inner sanctums of Bollywood and delving into the stories of the countless villagers who come in search of a better life and end up living on the sidewalks.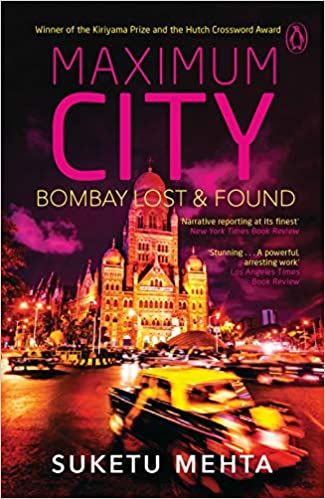 48.the songlines. by Carolyn Denman
We belong to the Earth, Lainie-Bug. We were sent here in human form for a reason. If you don't know what to do, then just be human.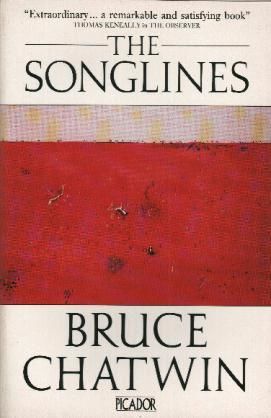 49.world walk
Whether it's a climb, a stroll, or a life-changing slog, this book has the walk for you.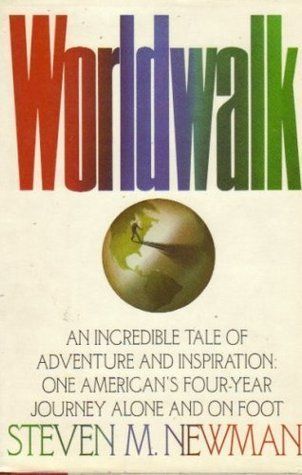 -So these are the books which you can prefer to read on your travel life and I will assure you that is worth reading or listening to.
Some of them are bestsellers. And most of them have their audio book versions.
Some of the most rewarded and rated services who provide Audio books are,
*Audible(Great Audio book Collections)

*Audiobooks.com(Vast Library)
*Scribd
*Blinkist(The Best Audio book Summary service)
*getAbstract
*Blinkist(The Best Audio book Summary service)
*Google Play Books
*Apple Books
Best podcast services are,
*Pocket Casts
*Stitcher
*Castro
*downcast
*overcast
*Himalaya
*Spotify podcasts
*apple podcasts
*Google podcasts
*anchor
Among them, audible is recommended, because it is an Amazon company that will give you 30 days free trial for the first month, and after that, it will charge you 199 rs per month with a credit card.

Check link for AUDIBLE here.
And they have a vast variety of books in Hindi and English with a user-friendly android app.
Get knowledge according to your comfort, either by reading or by listening.
Conclusion :
Books are your best friends and they are even better friends if you travel often. And I will sure that by reading above mentioned books, You will be encouraged to travel more. and who knows that you end up having enough experience that you may write your book!
With that said,
Thank you for your time and patience. happy listening or reading and travel to You.