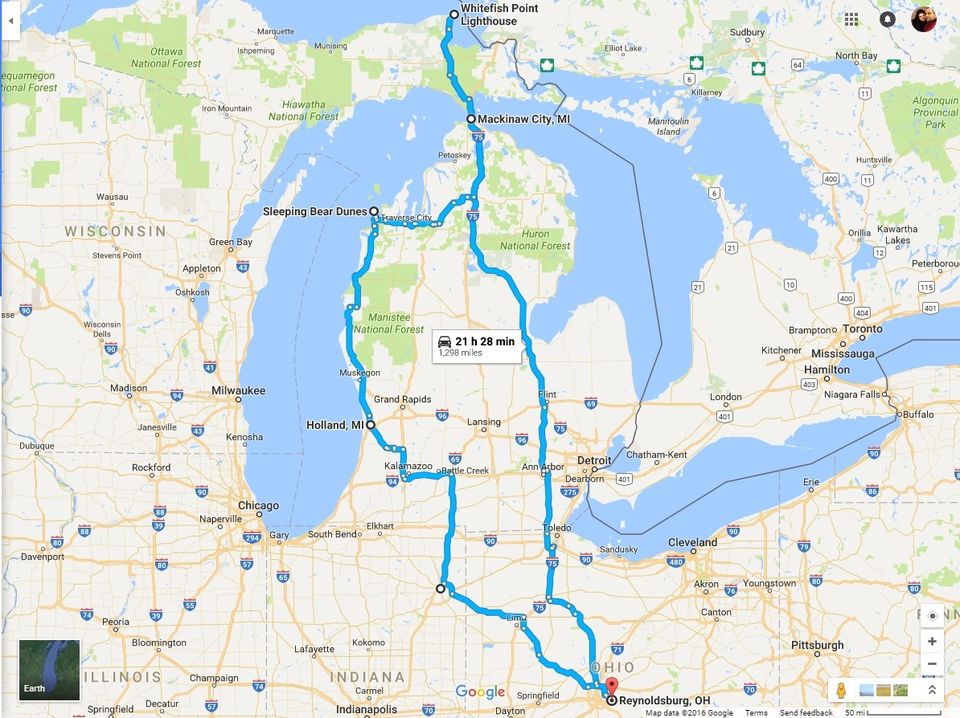 Being the only state with two peninsulas and borders with four Great Lakes (Lake Michigan, Lake Huron, Lake Superior & Lake Erie), we made a trip to State of Michigan. We always had a strong desire to explore this heavenly place, so we took an additional two days off on Labor day Weekend.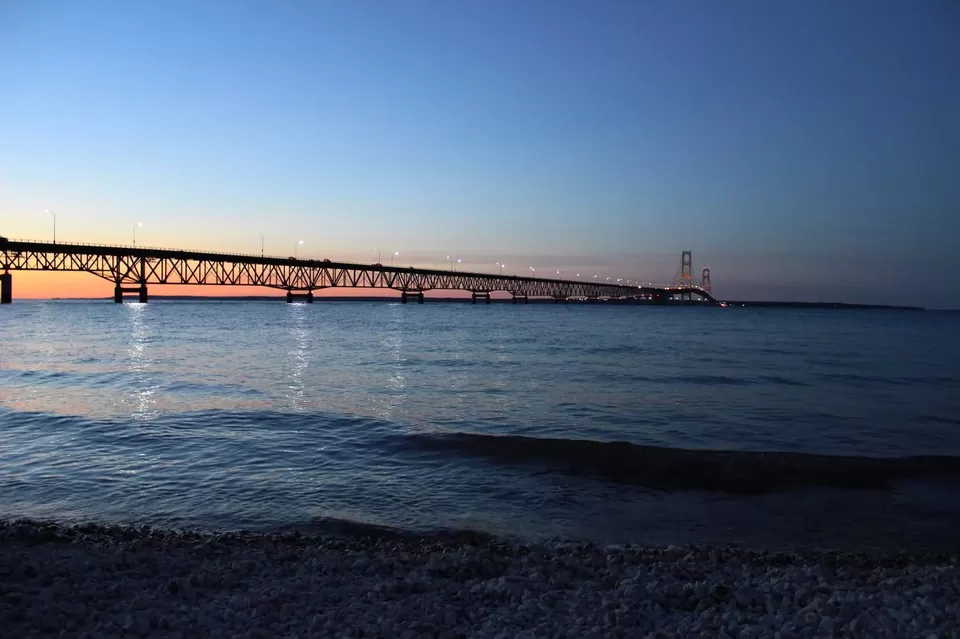 We started from Columbus, Ohio towards Mackinaw City which was a 472 miles long drive. It took us nearly eight hours to reach there and we barely made it before sunset. After getting re-energized witnessing the gorgeous sunset, we were all set to take a stroll around Downtown.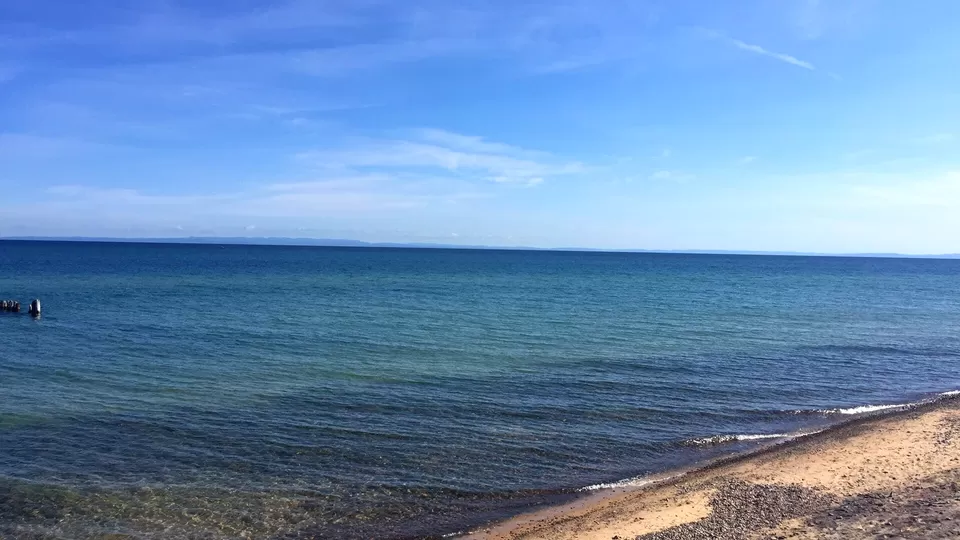 Next morning we drove to Whitefish Point Lighthouse located in Upper Peninsula connected to the mainland through Mackinac Bridge. We drove 80 miles from city through Lush green Scenic drive (one of our best long drives), just to experience majestic Lake Superior.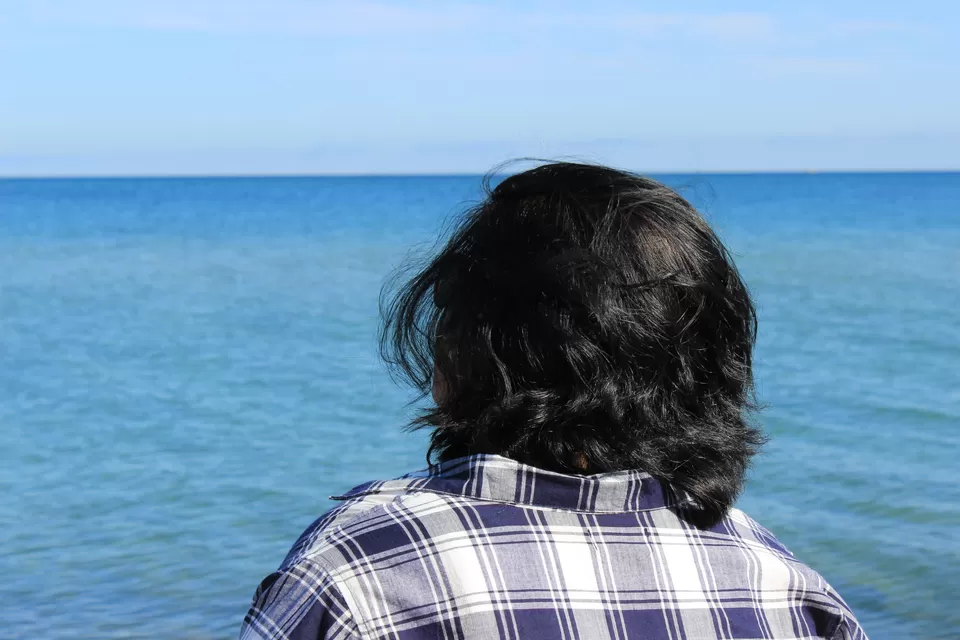 After spending a good time there we drove back to Mackinaw city and took a 16 min Ferry to Mackinac Island.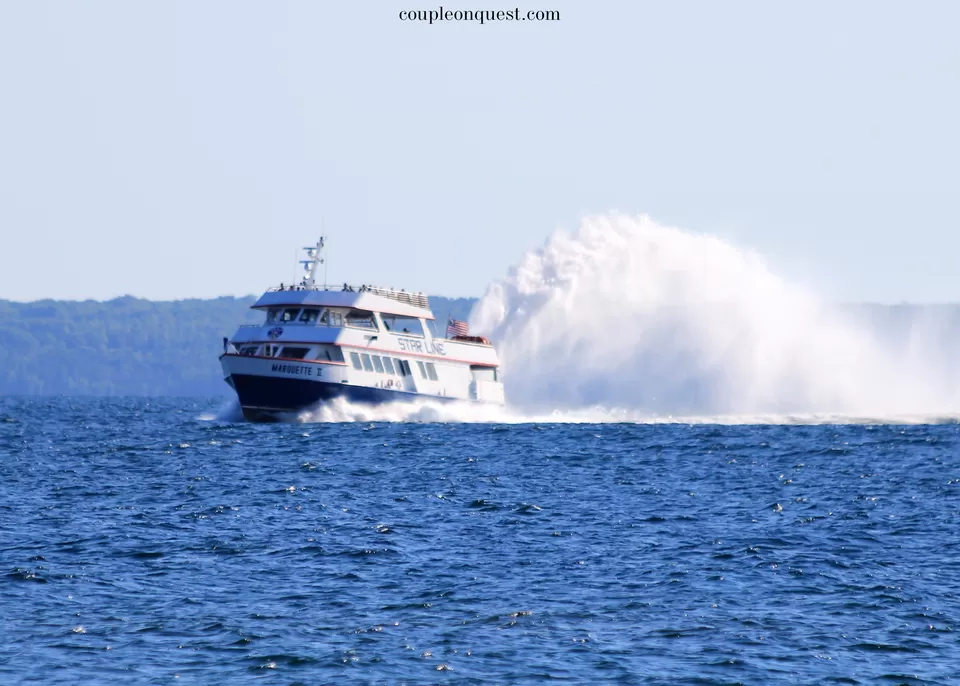 Mackinac Island is connected only via ferry with Michigan mainland and is popular for its awestruck viewpoints, fort, fudge and famous buggy rides, the only public transport available on island.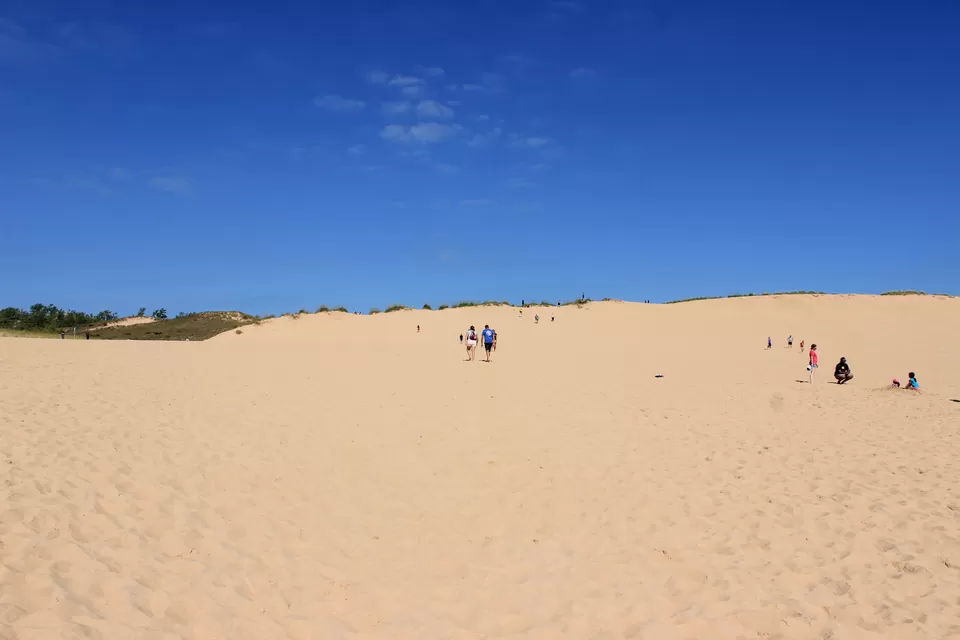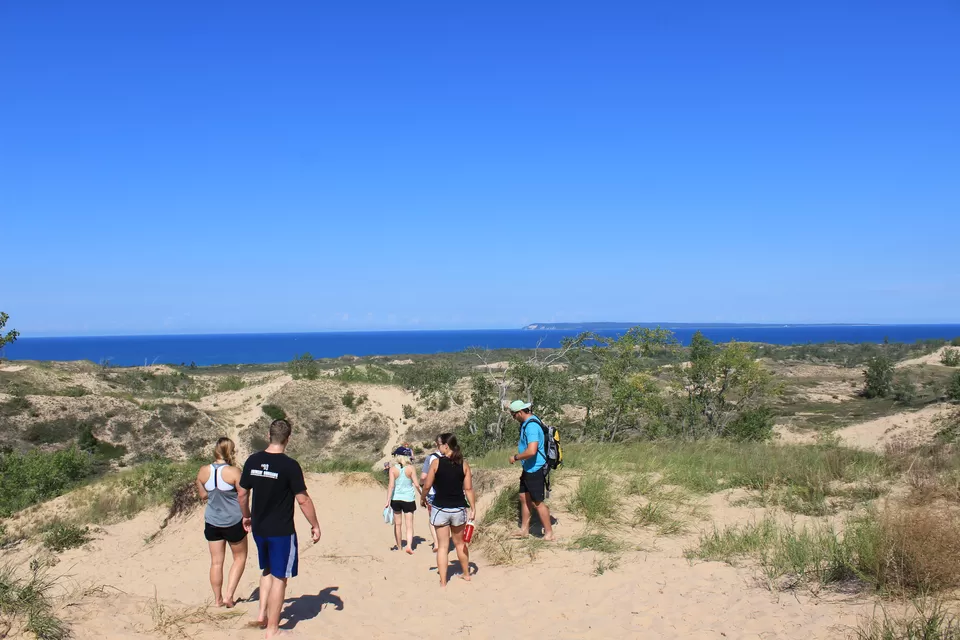 As we had to make a good 150 miles drive we started early morning for our next destination Sleeping Bear Dunes National Lakeshore. We landed before 11:00 am driving through beautiful Traverse city and took a hike into dunes for next 4 hours. The initial Dune climb looked fine, but the next 4 miles in sand dunes steep uphill and downhill totally drained us out. Worn out and starving we dropped our plan for Silver Lake(2 hrs drive from Bear Dunes) and headed straight towards our hotel 169 miles away in city of Holland by nightfall.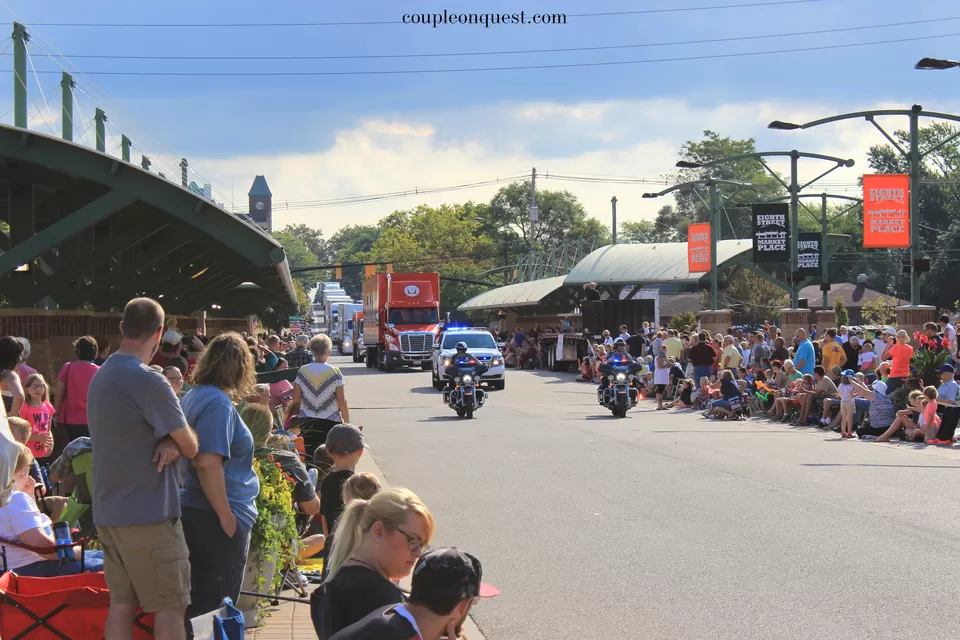 After getting our muscles back in shape with a good overnight sleep, next day (The Labor Day) we kept it light and decided to enjoy Labor day Truck Parade in Holland Downtown (read it here). Labor day in Holland is a special occasion and the whole city of Holland and neighboring Zeeland gather to say thanks and acknowledge the local labors and service providers.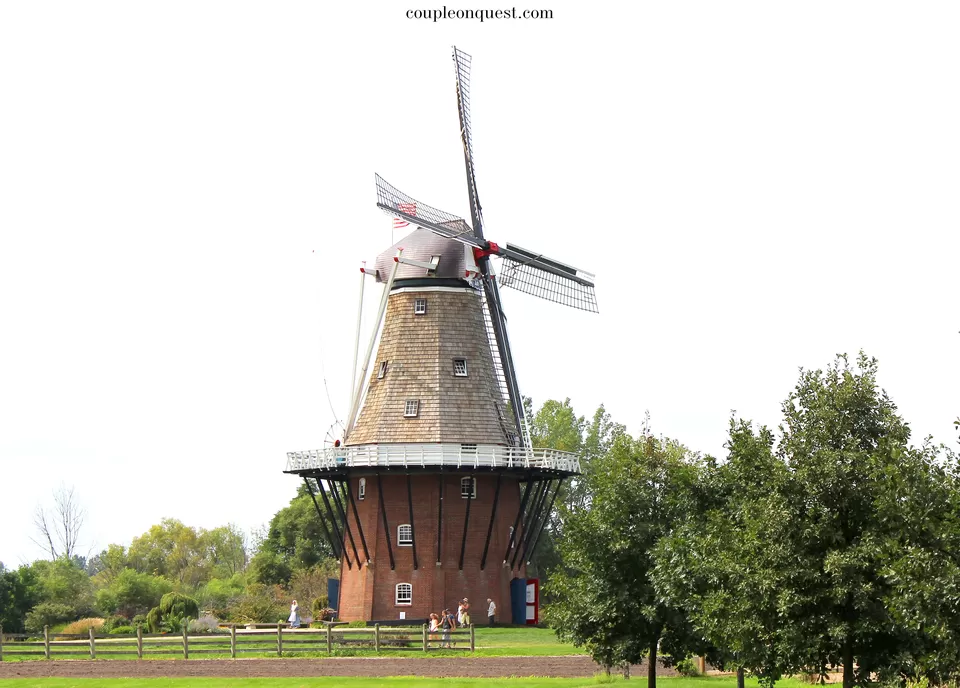 By noon we made our move towards Windmill Island Gardens, famous for De Zwaan, the only authentic working Dutch windmill in USA. Also this place has got many Dutch cultured artifacts and details.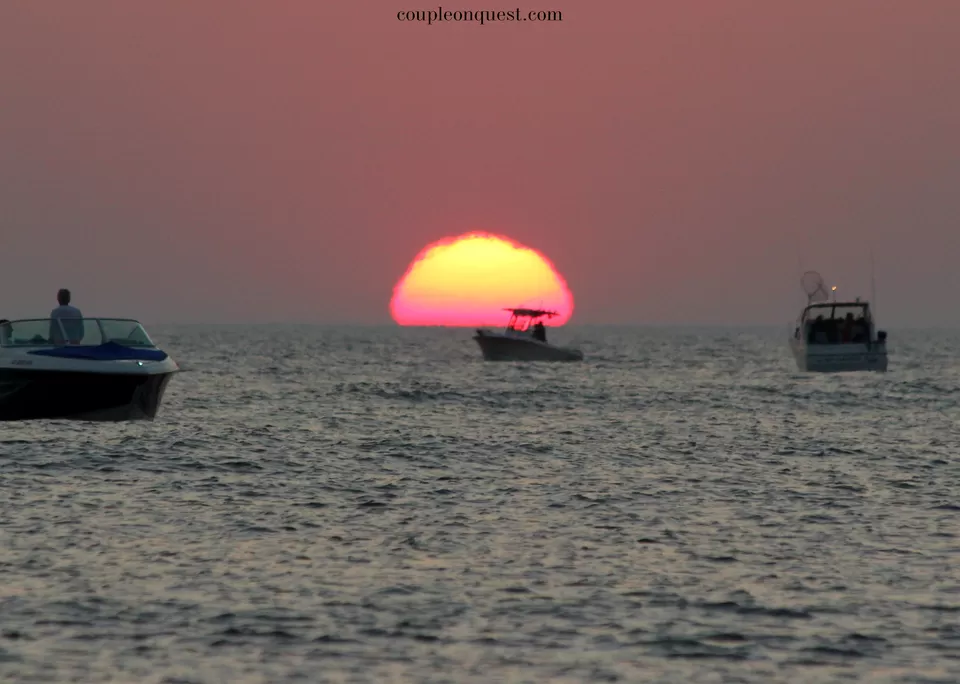 In the evening we headed towards Holland state park beach along Lake Michigan to enjoy the sunset next to the big Red Lighthouse. It was one of the most memorable sunset and came out as a perfect end of our trip.
Final day we left after breakfast for Columbus. A good 6 hours drive and we were back in our city.
As we really like offbeat locations and try to avoid big cities, so we skipped Detroit, Grand Rapids and Traverse city on our trip to Michigan.