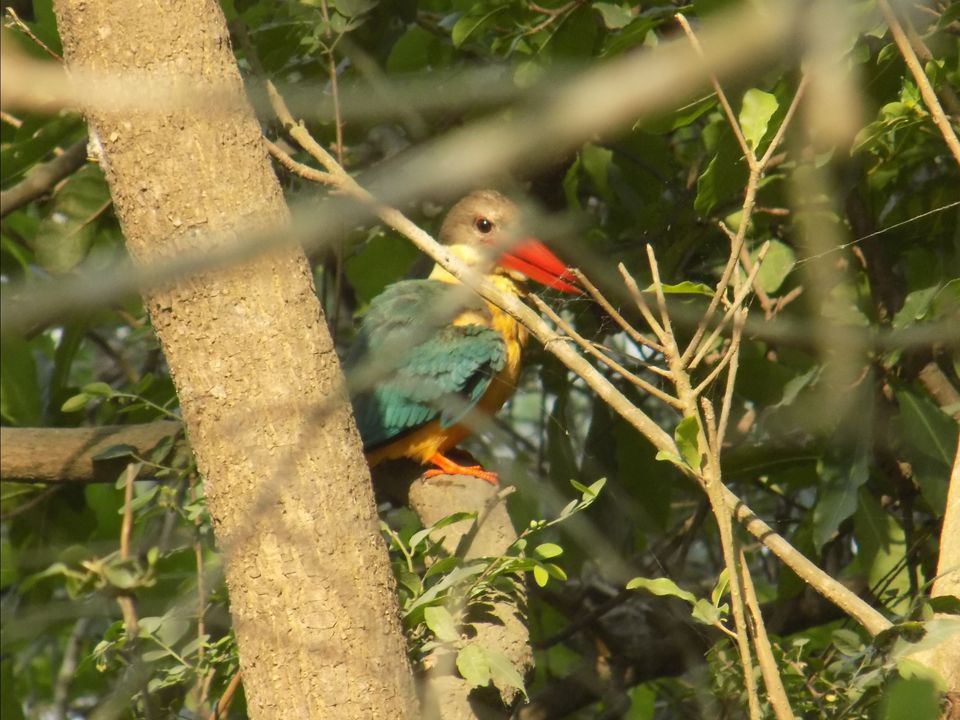 The Dudhwa National Park is a national park in the Terai belt of marshy grasslands of northern Uttar Pradesh, India. It is part of the Dudhwa Tiger Reserve covering the areas of Kheri and Lakhimpur districts.
It was the first trip after I came back to my hometown Lucknow
CRITICAL INFORMATION:
COST FOR FOUR :
14000(Lucknow to Nepal border VIA Lakhimpur then to resort and returning).
Diesel car - 2500 For Diesel
Toll + food - 400
STAY:
Dhoodhwa fun resort, location at bottom
DURATION:
210 kms , 5 hrs from Lucknow to Resort direct, if you want to go till Nepal border then it will be additional
1st april 2018
A bright day, we started our journey from lucknow to Doodhwa National park @ around 11 am in the morning via car. Filled with sheer excitment we decided not to limit ourself only till doodhwa and extend our trip and you all will be thrilled to know till where we extended because we were too 🙂, we decided that as we have little time we can extend our trip til Nepal Border, yes you read it write till Nepal Border.
The turn from where the road to nepal border started was approx a 30 to 50 kms stretch and kind of offroad. Both sides covered with green dense forest , single lane road added to our excitment and thrill. We reached Nepal border at around 6:45, we were allowed to park our vehicle on border and cross d border but we were allowed only for sometime and were asked to return back by 7:30 pm else we will be allowed to come back to india and cross d border. we went there had tea , it was dark and was some small village their where we spent little time and came back.We were literally starving as we didn't get much to eat their at tha time, we had only tea and some namkeen.
As we were already late and it was risky to stay dere at border we were headed towards our hotel.
ABOUT HOTEL
It was a good stay, would recommend it definitely, we got dinner @11 pm which usually other deny, they arranged morning safari too for us.
We got tea snacks in morning and went for safari @ 5:30 am
DOODHWA SAFARI:
After a sound sleep, tea in the morning we were filled with energy to go out on safari, weather was pleasant, not too hot there, the only thing we pray was to see tiger, but unfortunately we couldn't , but the scenic beauty there left us speechless, would definitely recommend you guys to visit at least once.