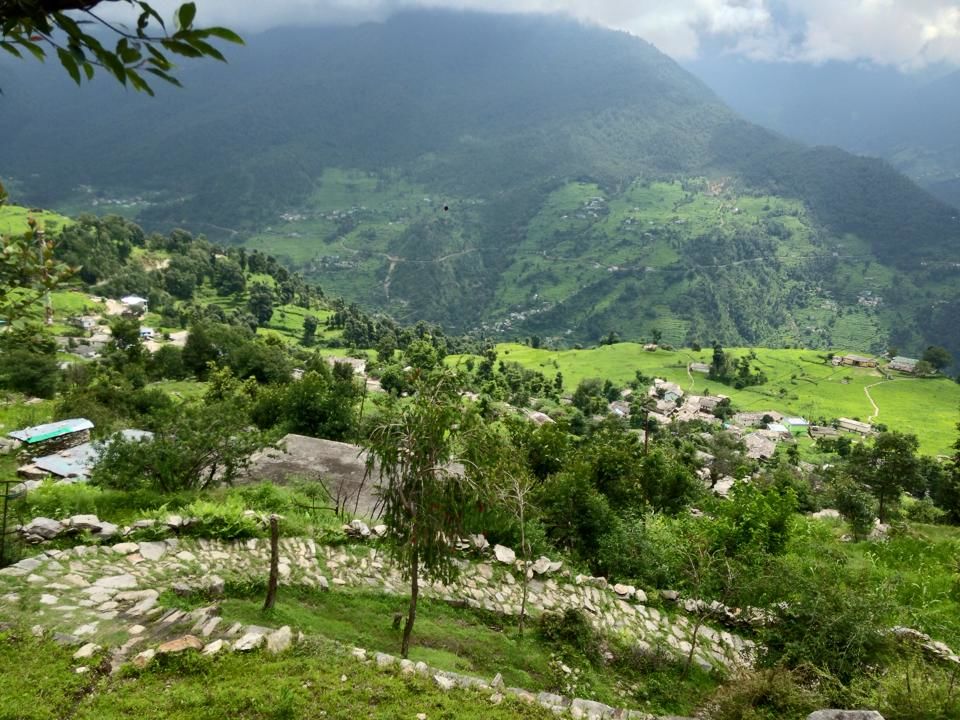 It was a trip to another world and I can say this because the only thing I had in mind during the entire trip was "Where am I".It has been just three days of our return from Chopta and I feel it's time to start all over again…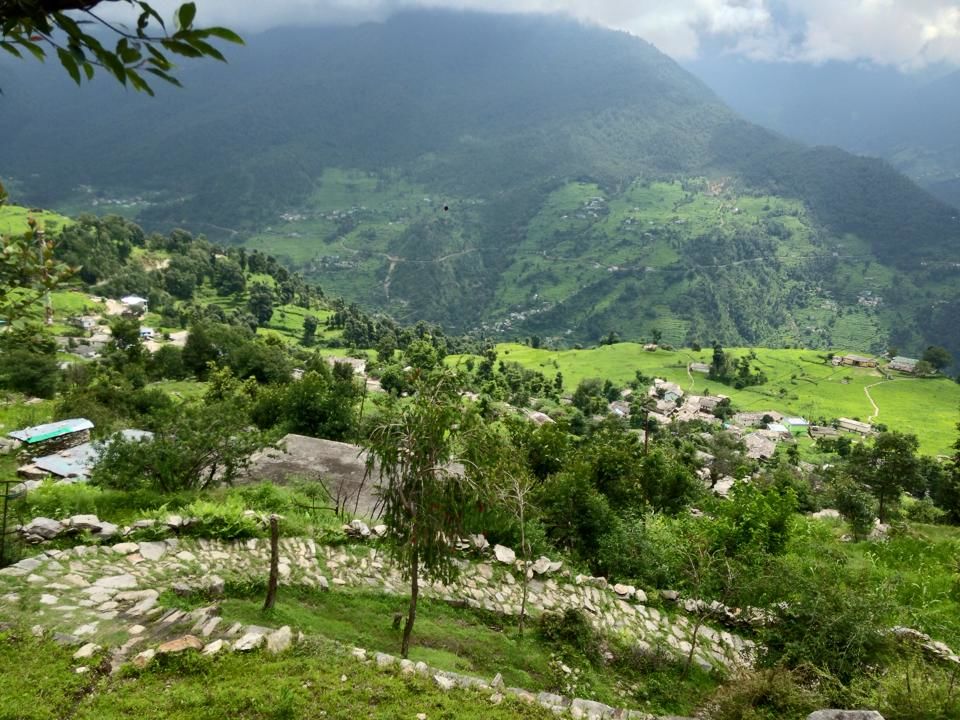 Chopta is 63 Km from Rudraprayag and Rudraprayag from Delhi is a drive of 410 Km approximately 10 hours.You can book hotels at Rudrapraygyag or Ukimath as there are limited hotels and lodges at Chopta, Chopta is 40 KM from Ukimath.From Rudraprayag you have to follow the route to Kedarnath and then take a right turn to Ukimath to reach Chopta.
We started at around 1 am in the morning and our morning drive was accompanied by drizzle which made our journey even more enjoyable.Fresh morning and the greenery around added on to our excitement as we drove through the hills of Lansdowne paving our way towards Rudraprayag. On our way to Rudraprayag we could see the after-effects of disaster that Uttrakhand had faced in 2013. Even the giant mountains were washed away so we can very well imagine what would have happened to the man-made house, buildings and temples.At Rudraprayag there are many temples and you can spend some time at the Sangam(confluence)of Alaknanda and Mandikini rivers.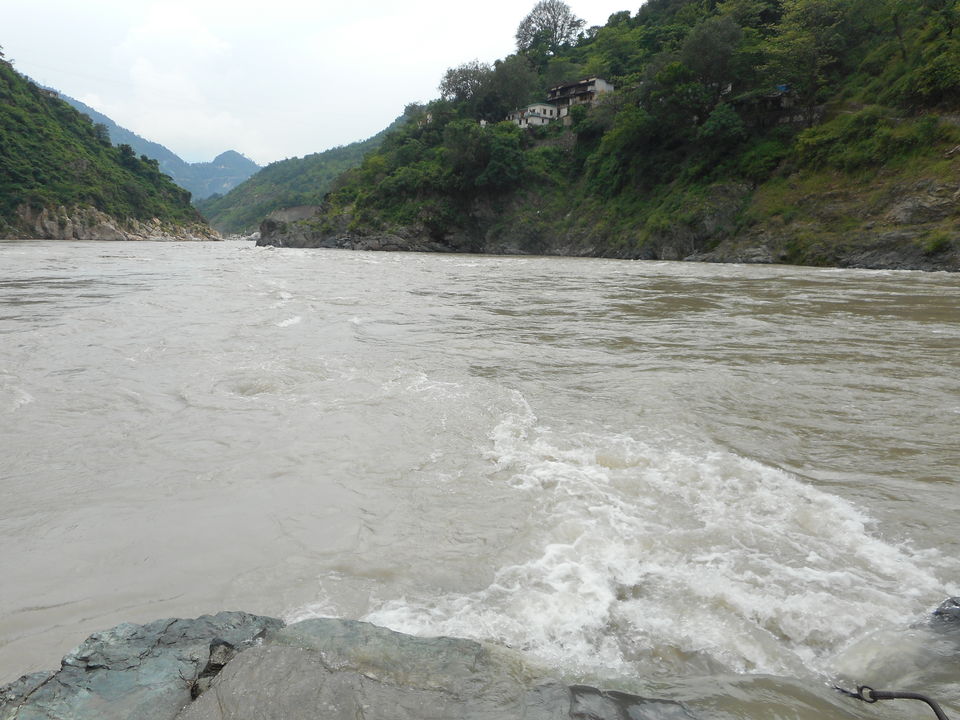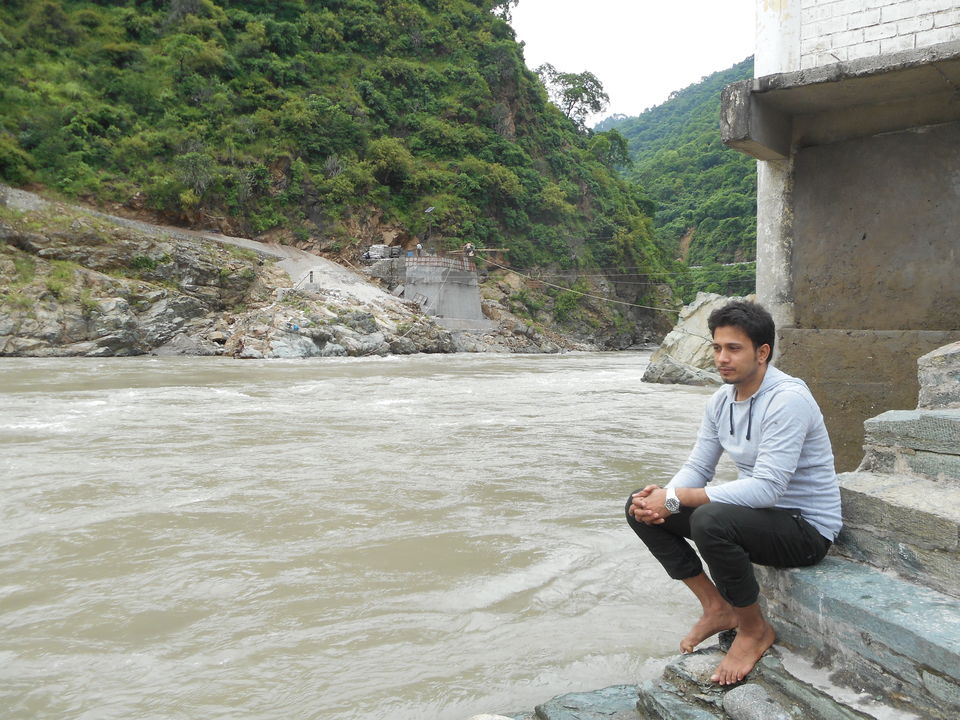 I have been to many other places in Uttrakhand but Chopta is a place I would like to visit anytime and every-time. It's a heaven on Earth – Mesmerizing and Breathtakingly Beautiful.
Scroll Down to Experience the Majestic View of Mother Nature at Chopta in the Uttarakhand State of India.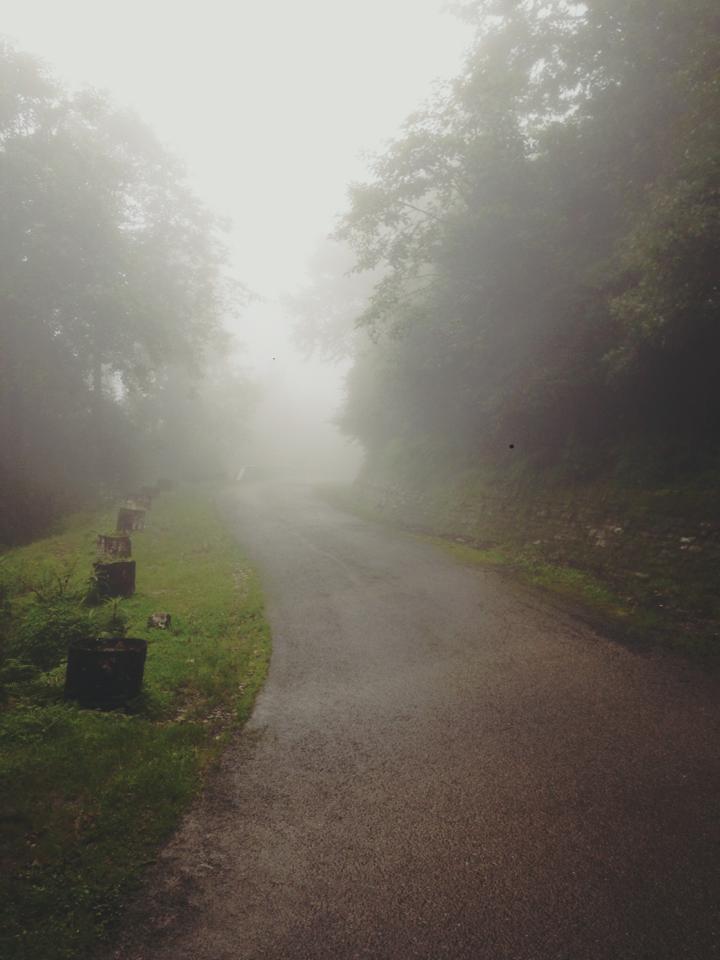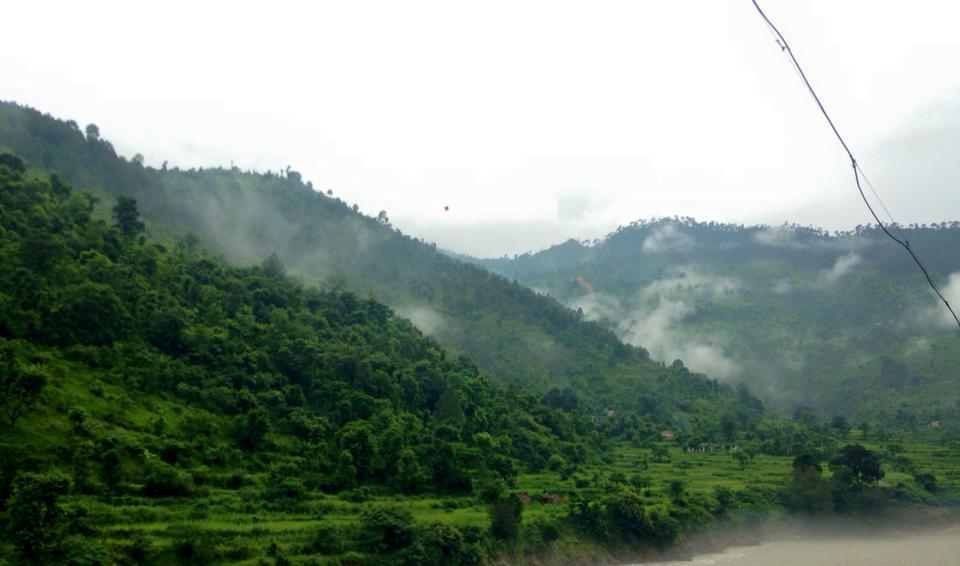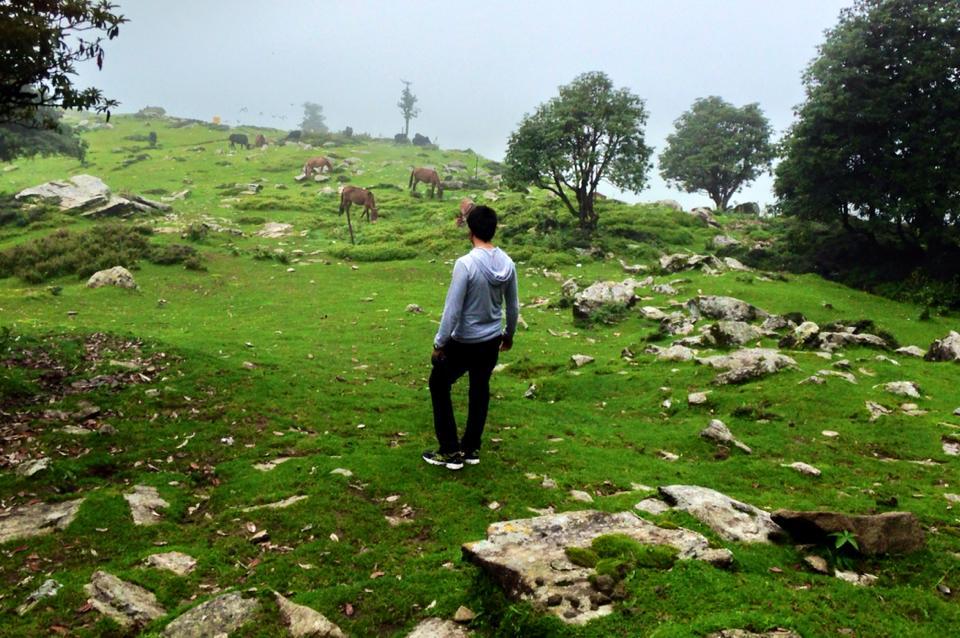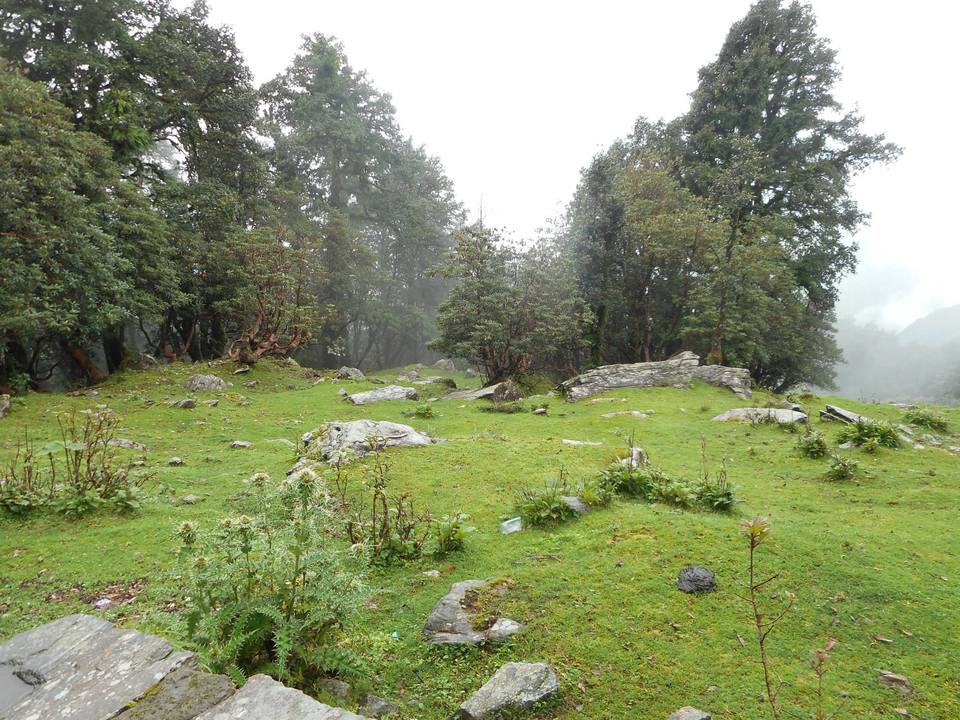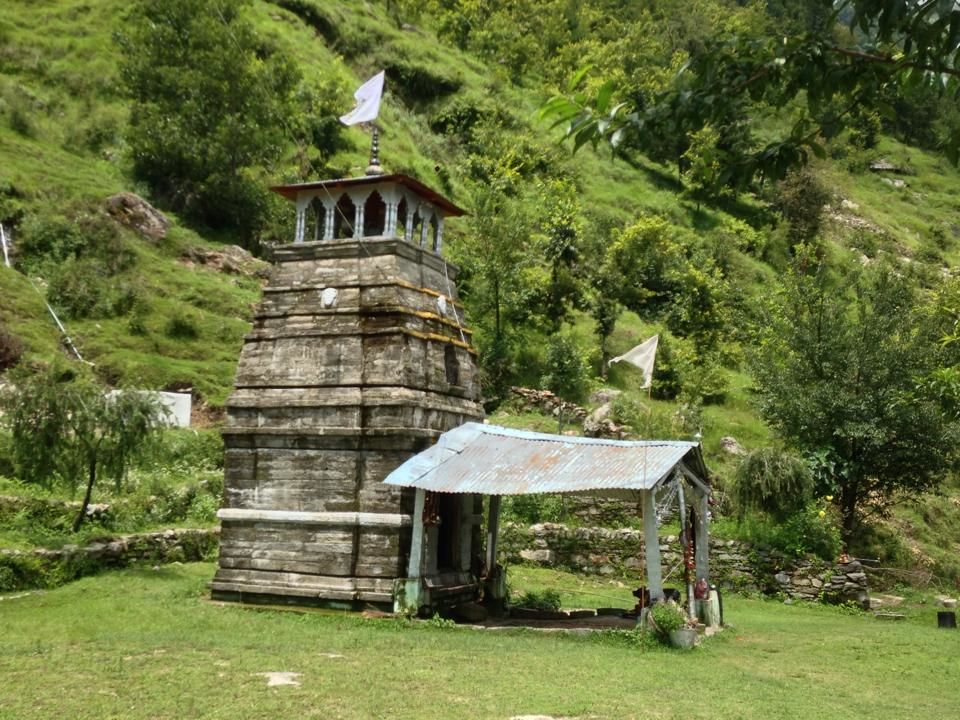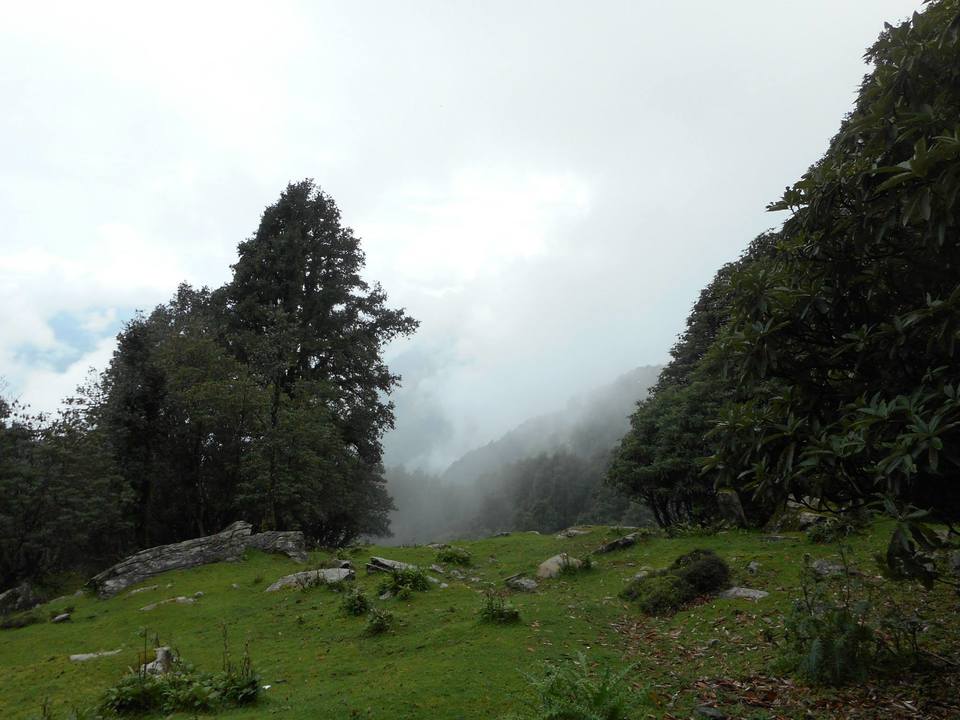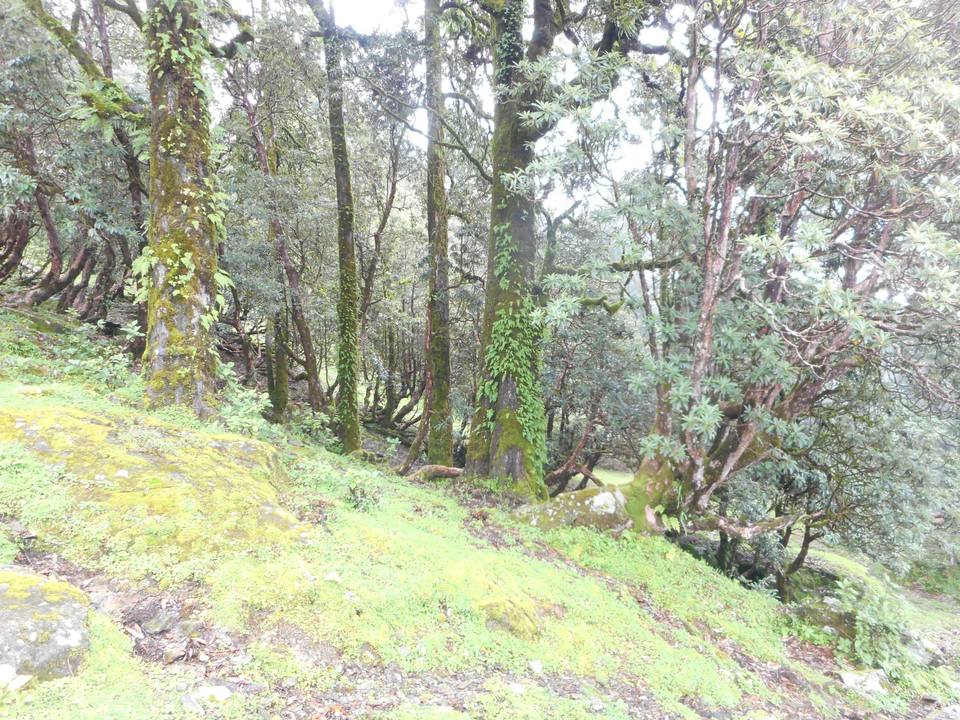 You can visit this place in winters if you want to enjoy the magic of snowfall.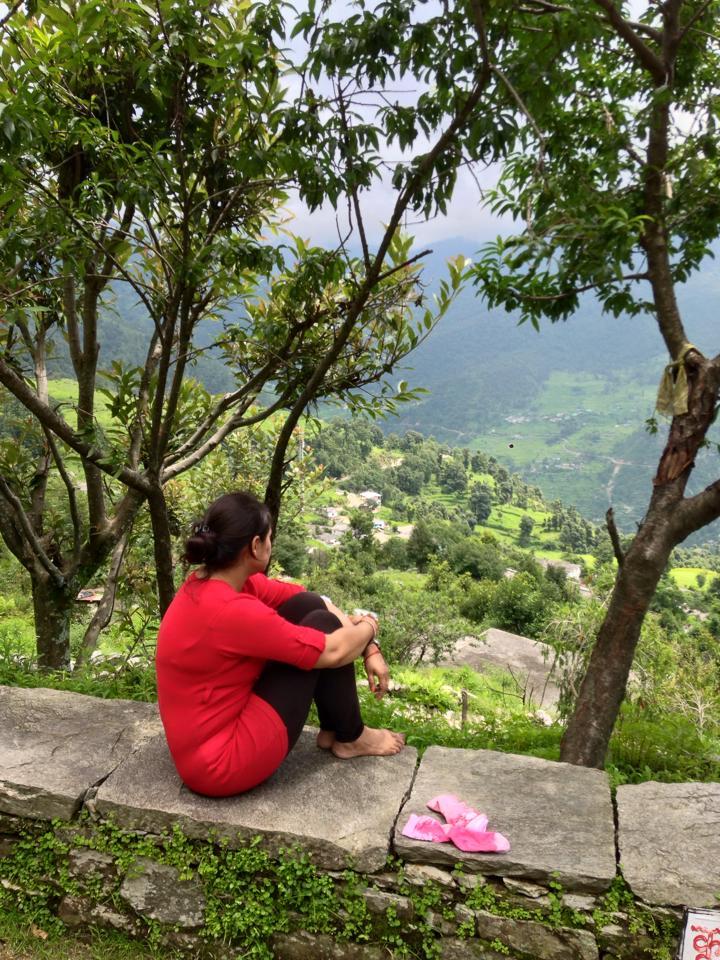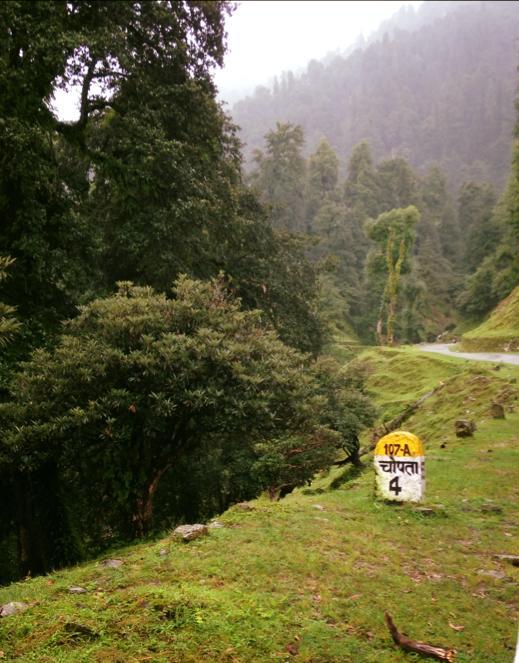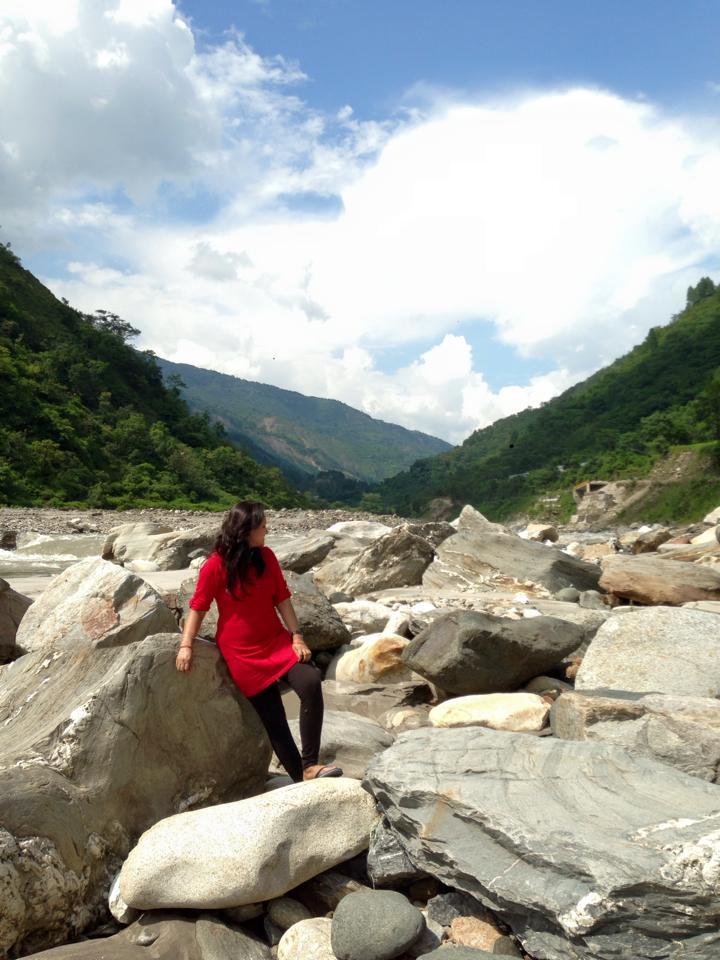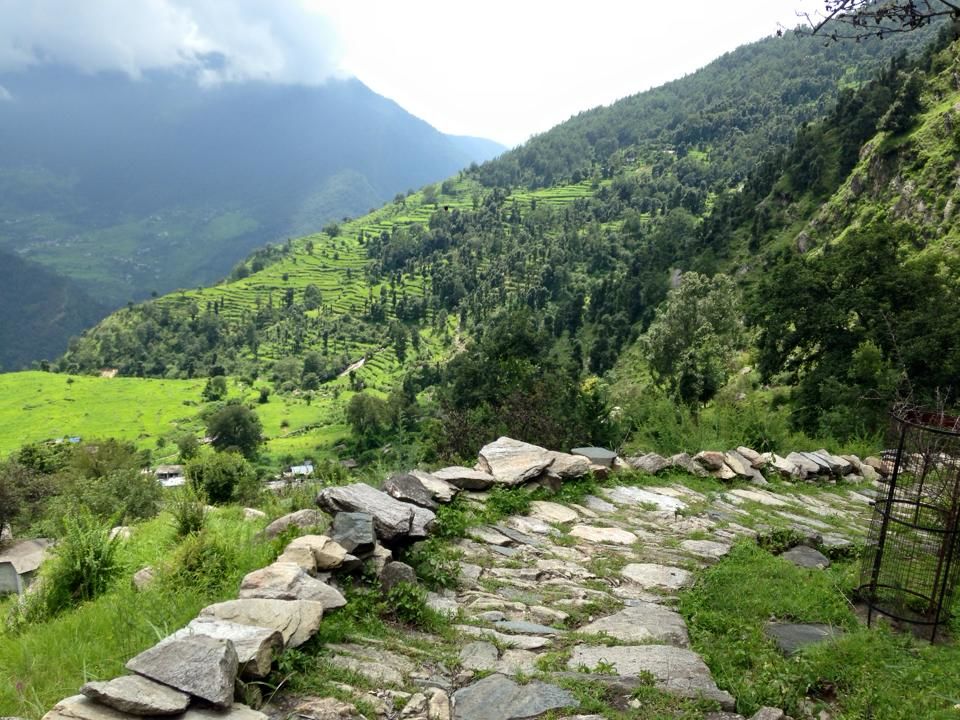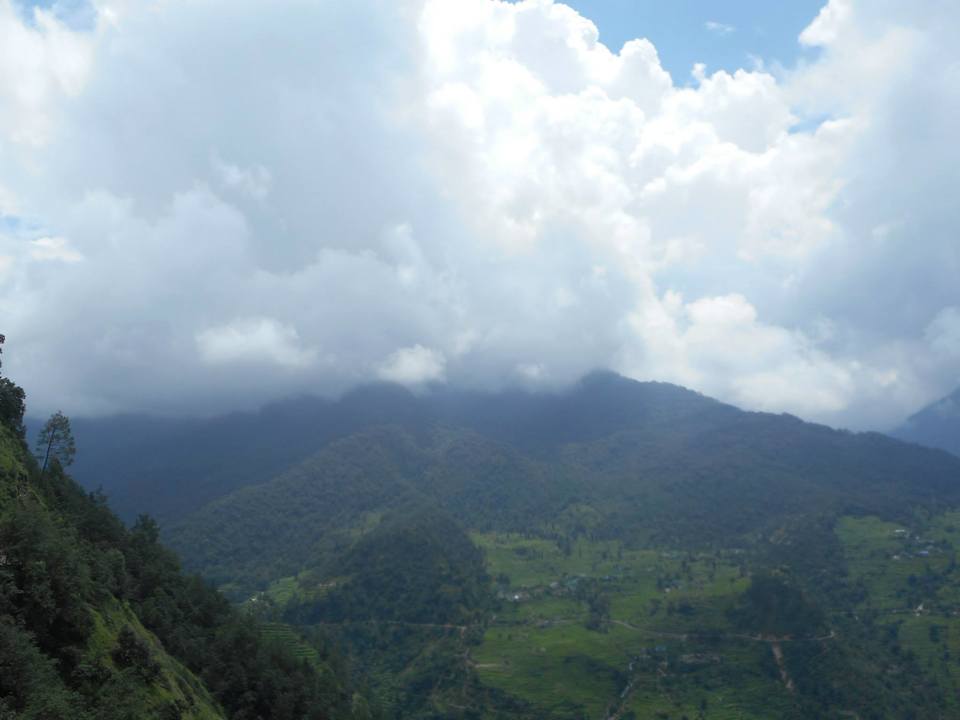 The trek to Tungnath took my breath away but the alluring view on the trek to the temple helped me to pull myself to the top and to be precise we were exactly standing "In the Clouds" at Tungnath. One of the best feeling to relax your soul.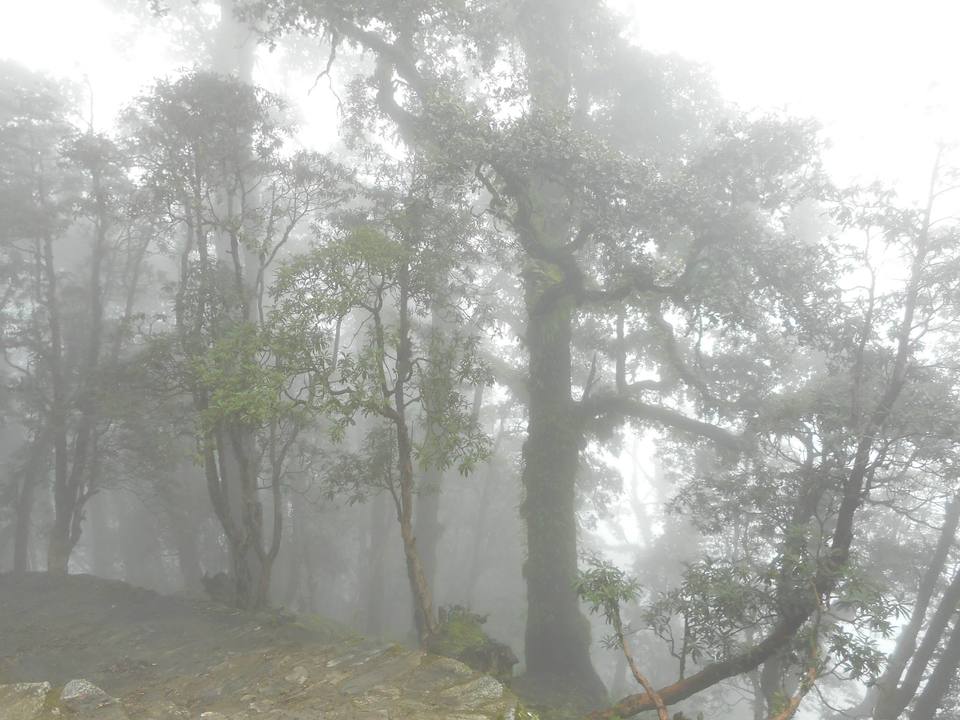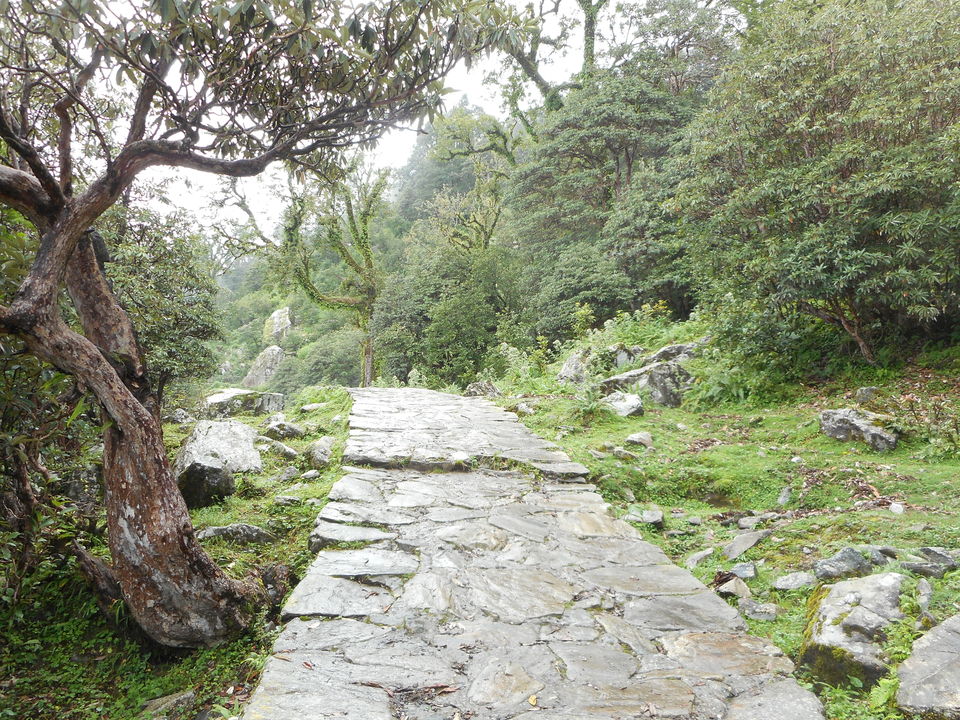 The deodar tress , the green meadows and the drizzle was enthralling.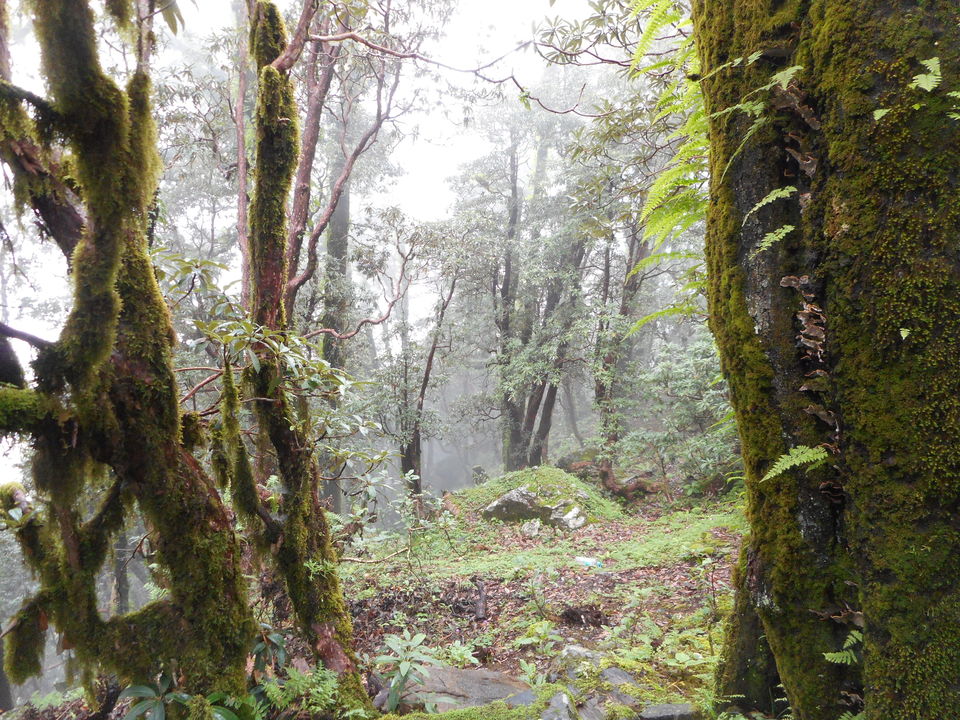 Mountains, Green Pasture, River and The Clouds-What more my heart would have asked for?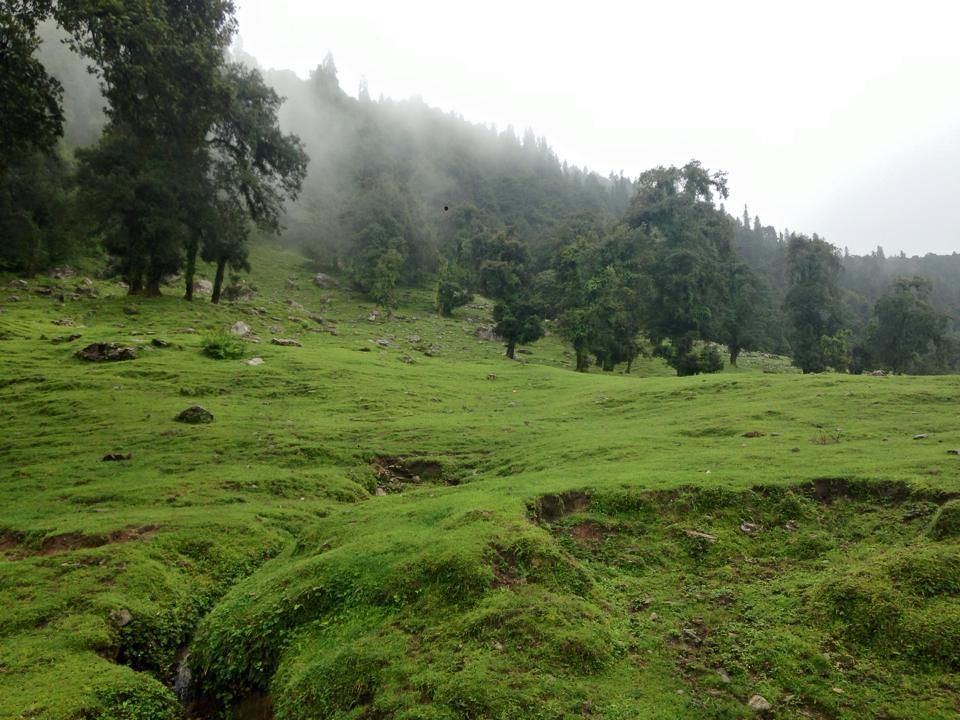 Last but not least I would like to Thank My Husband for the wonderful drive through the mountains.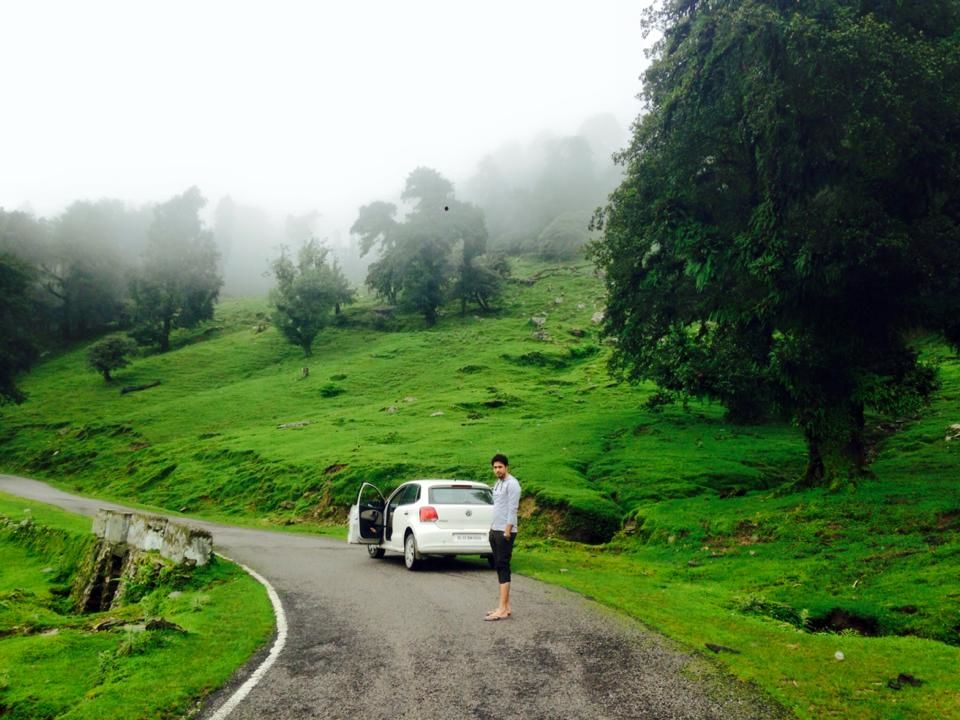 Chopta -I will be Back Soon
Read more of our travel stories at The Footloose Couple