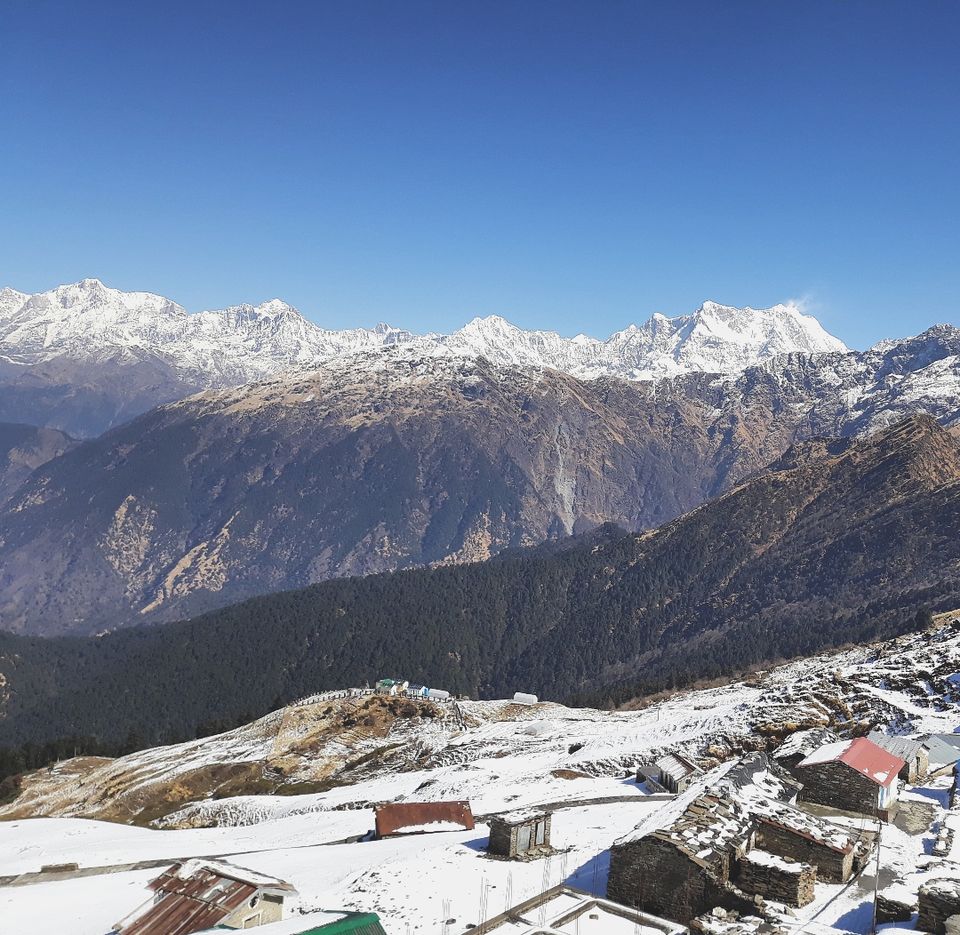 So for most people Uttarkhand is all about mussorie and nainital but believe me it's much more than this there are various places which gives us more rejuvenating and soothing experience ,harshil and chopta stand on first choice if u want to explore the heavens of Uttarkhand. If chopta is all about mountains and highest Temple of Lord Shiva then harshil is all about calm,peace in the lap of nature with it's picturesque view of mountains and river engaging together to give the best view.Now lets take these places one by one
Harshil
Harshil is unexplored and hidden jewel of Uttarakhand offering much scope for people seeking calm and soothing experience in the lap of Himalayas. It is situated on the banks of Bhagirathi River at an elevation of 2620 mts above sea level.
Dense Deodar forests, gushing water of Bhagirathi River, chirping birds, picturesque environment and serene beauty are the attractions of this little Hamlet. There are several adventurous trekking routes that you can do in the vicinity of Harsil.It is known for the apple orchids and one should taste the juicy apples when visiting the region.
Location
Harsil is located in a picturesque valley inhabited mainly by the Bhotia tribes. Harsil is situated on Uttarkashi - Gangotri Road at a distance of 72 kms from Uttarkashi and 188 km from Mussorie.
When travelling in monsoons, make sure to check with local authorities, tour guides or tour operators about the weather and road conditions before you actually start your trip or trek.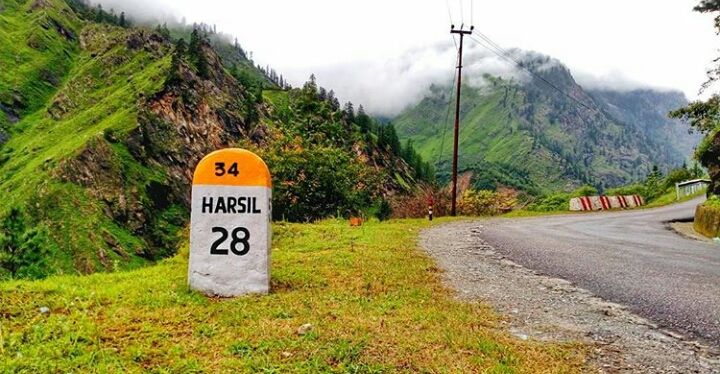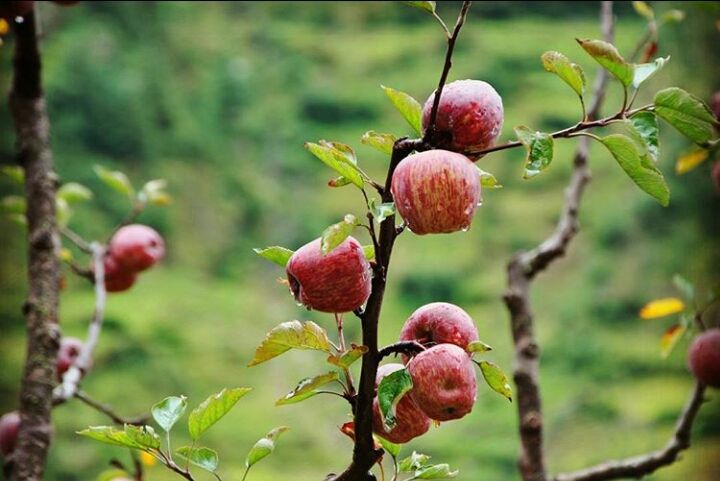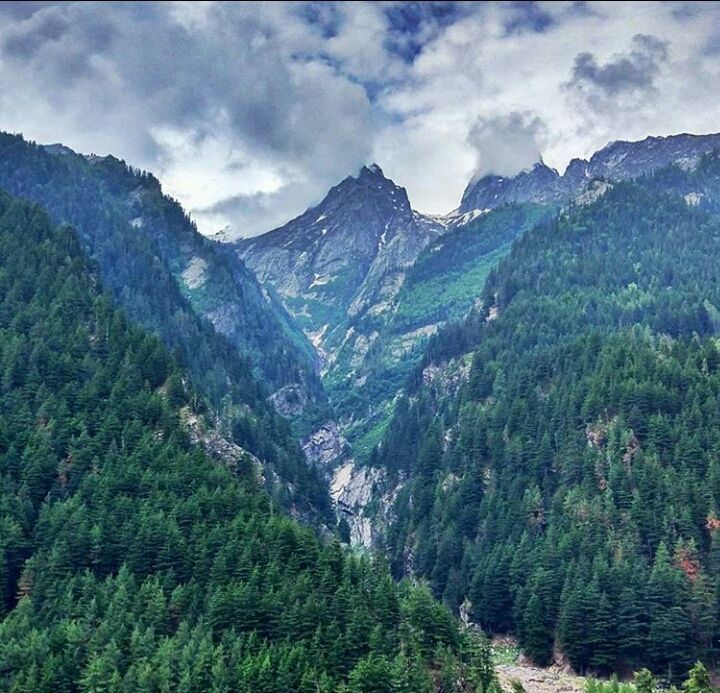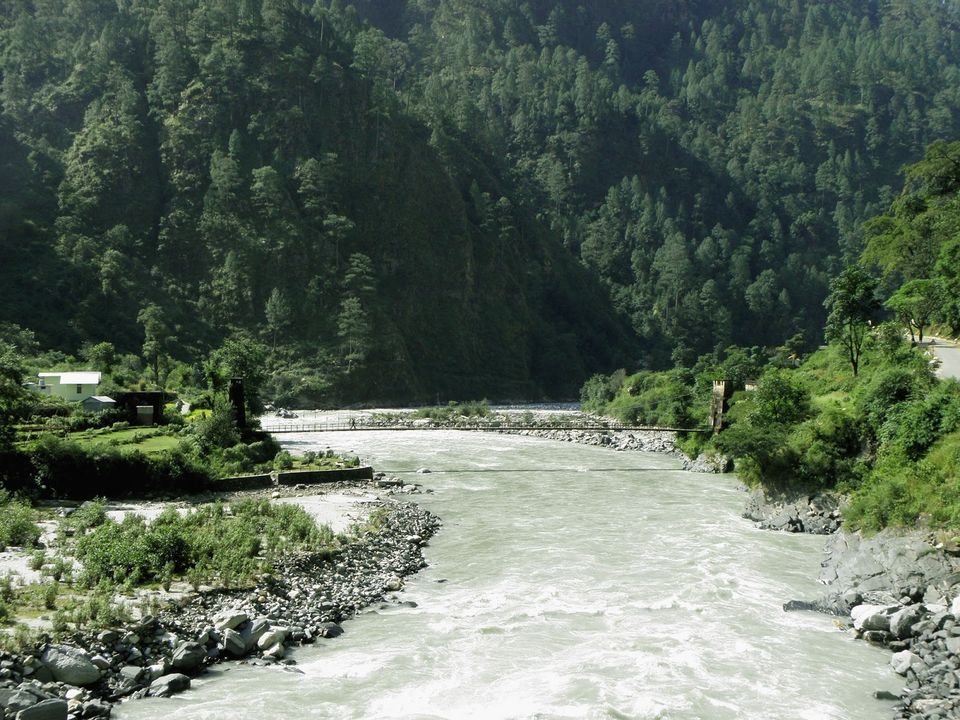 Best time to visit
It will be between April and June and the months between September and November.
The temperature of Harsil remains pleasant during summers and reaches freezing point during winters and the region receives snowfall from December to March.
Stay : There isn't variety of accommodation available at Harsil as the hill station is not as popular as Nainital or Mussoorie. Instead, only a handful of budget guesthouses with limited facilities are available at Harsil. Government has also set up GMVN guesthouses at Harsil.
Activities in Harsil
Trekking : The mesmerizing valley of Harsil filled with oak and deodar trees makes it a trekker's paradise. Many trekking routes pass through Harsil which takes one through cascading waterfalls green carpet covered hill having pine and oak trees, flowing river streams.
Pilgrimage : During the winter when the Gangotri is under snow, Goddess Ganga is brought downhill to Mukhba village which is just 1 km from Harsil. Devotees can visit the winter abode of Goddess Ganga and seek her blessings.
Apart from that these food joints may serve authentic Garhwali cuisines like Gahat Dal, Sisunak Saag, Kappa, and Chainsoo etc.
Chopta
Chopta is a picturesque hamlet which is still unexplored by travelers. It is the commencement point of the trek to Tungnath - 3rd Kedar and further 1.5 km trek from Tungnath leads to Chandrashila (4000mts above sea level) which offers 360° panoramic view of snow clad Himalayan peaks including Nanda Devi, Trishul and Chaukhamba.
It is located at an elevation of 2680mts above the sea level. Rich in varied flora and fauna, Chopta is situated amidst thick forest of pine, deodar and rhododendrons.
Wake up with cool breeze and chirping of birds in Chopta which is a far cry from the bursting sound of the cities, morning view from Chopta is rejuvenating when the yellow clad rays of sun kisses the snow laden Himalayas. Carry light woolens in summers and heavy woolens in winters while planning a visit to Chopta. Hotel in Chopta provides standard accommodation facilities at affordable prices.
Chopta, Tungnath and Chandrashila are covered with snow during winters. If you visit the place during Dec-Feb, you may witness snowfall and enjoy trekking in snow But the roads are occasionally blocked near Chopta in case of heavy snowfall so check with local authority before heading during winter.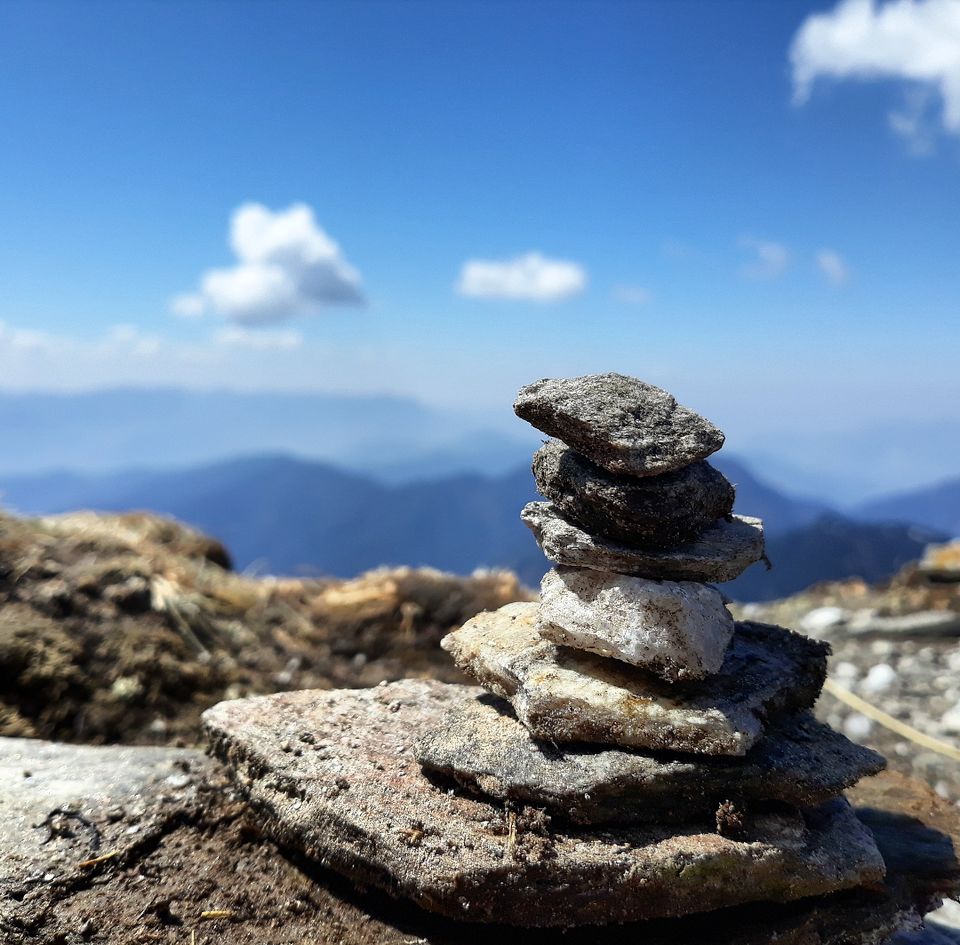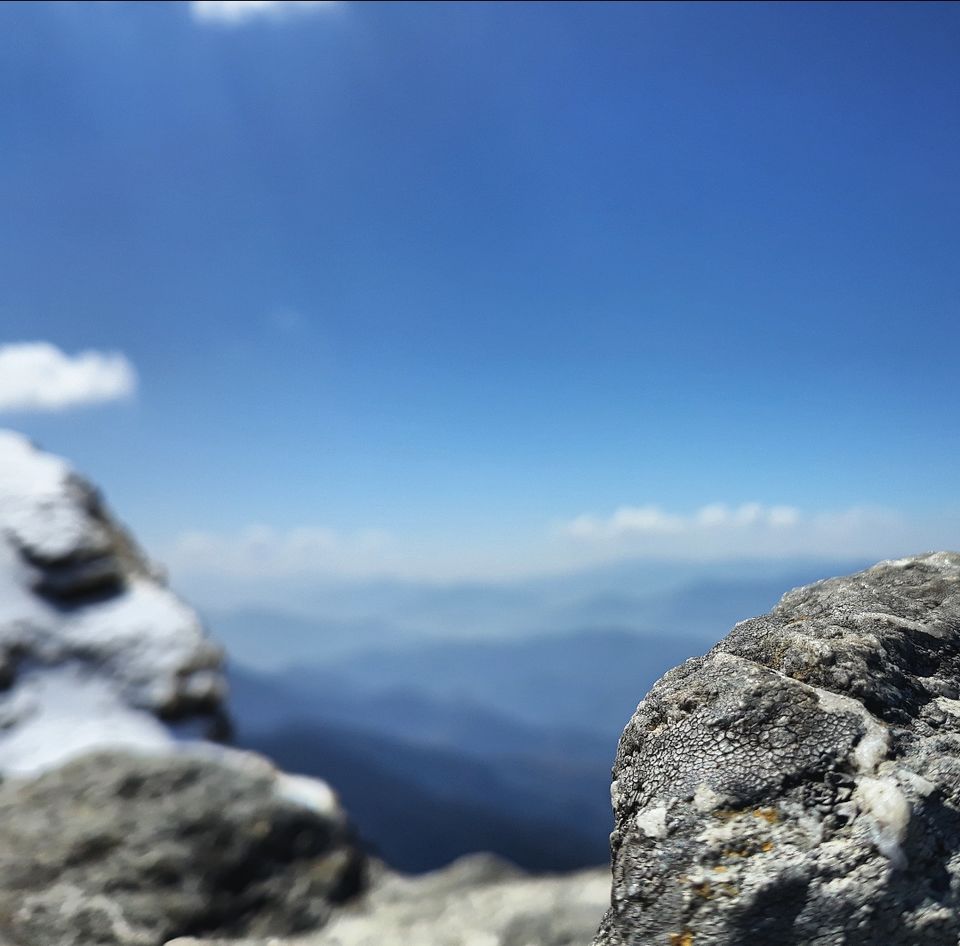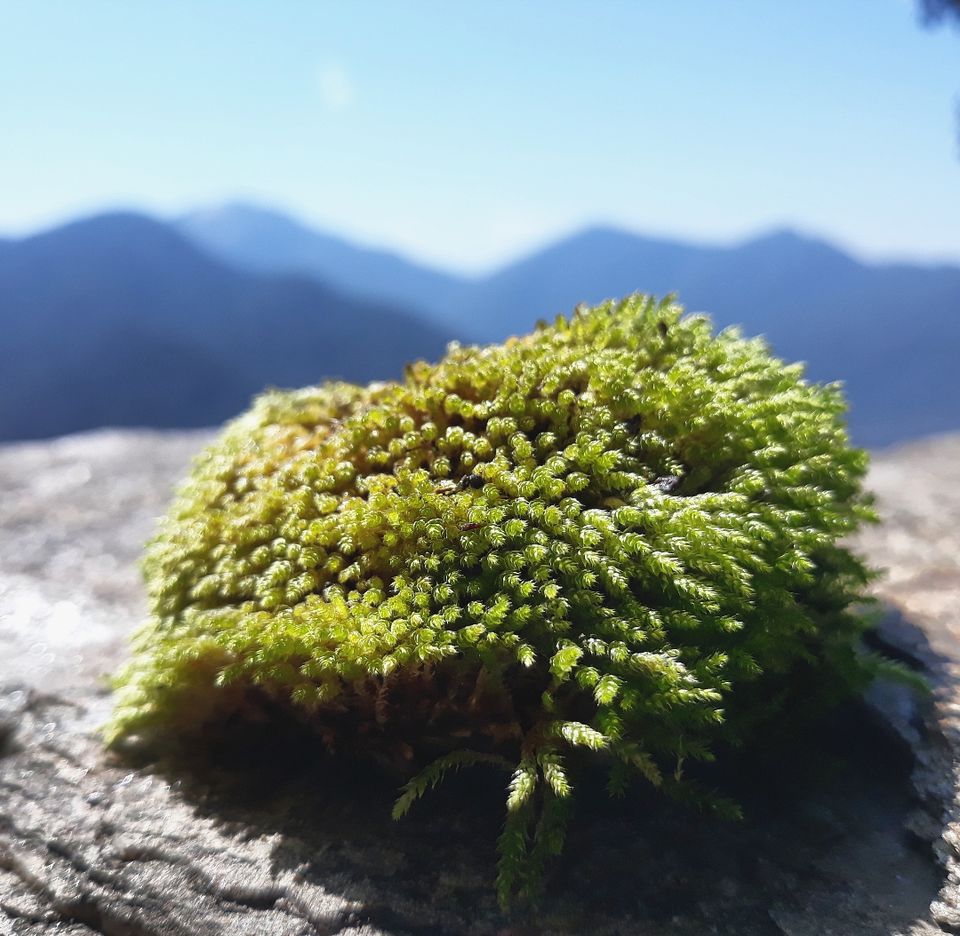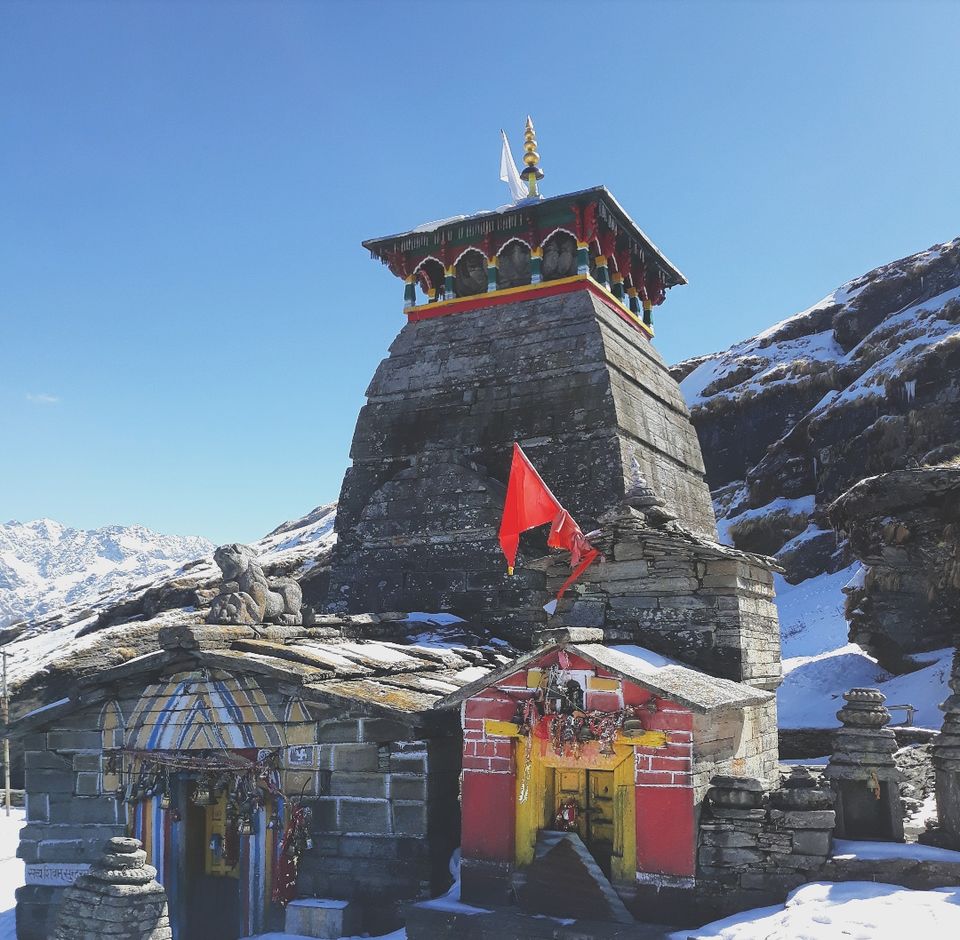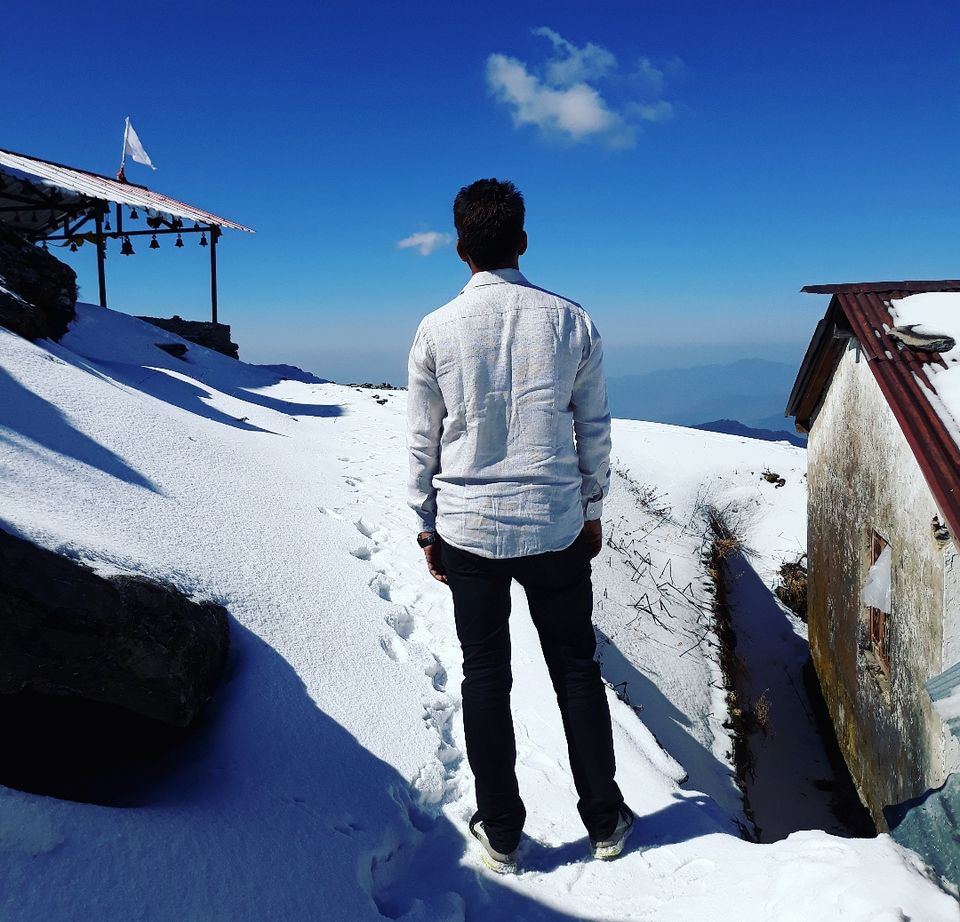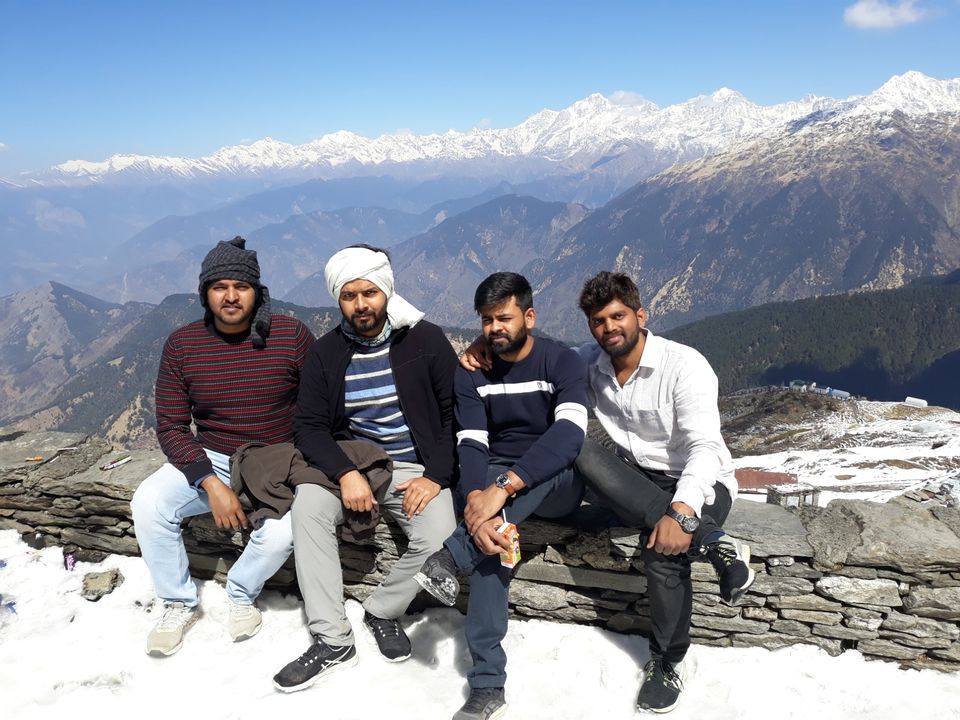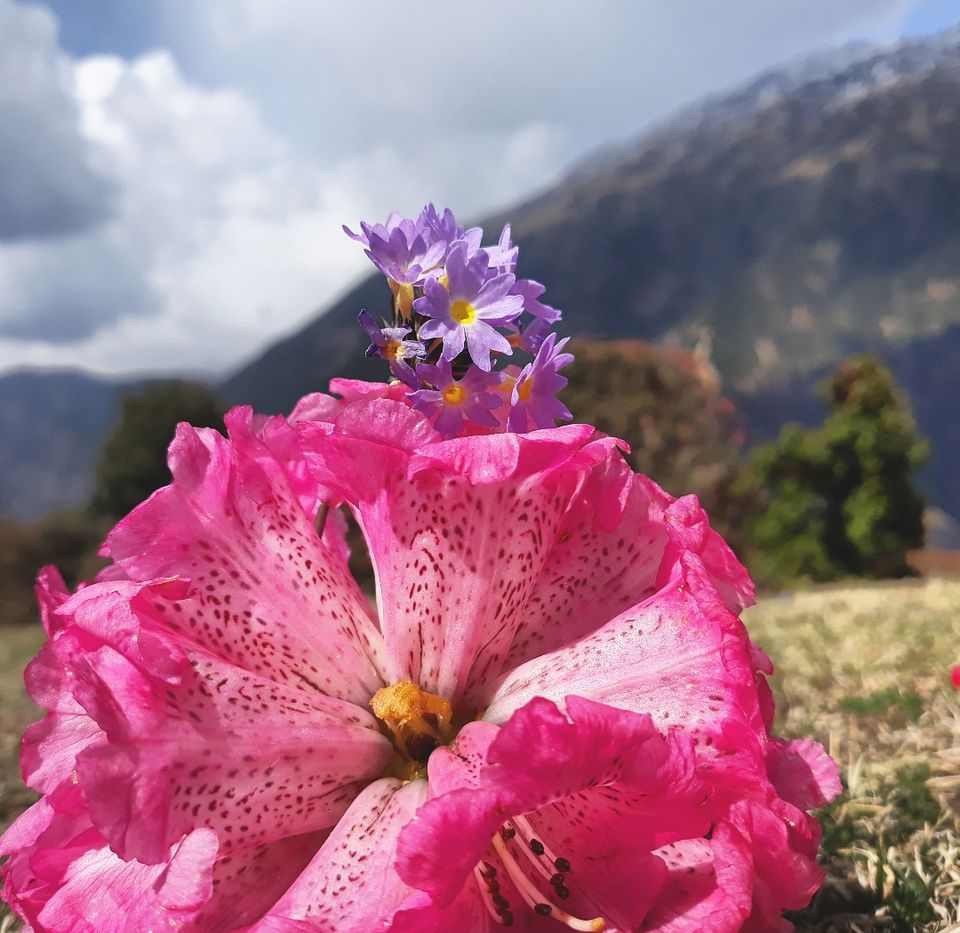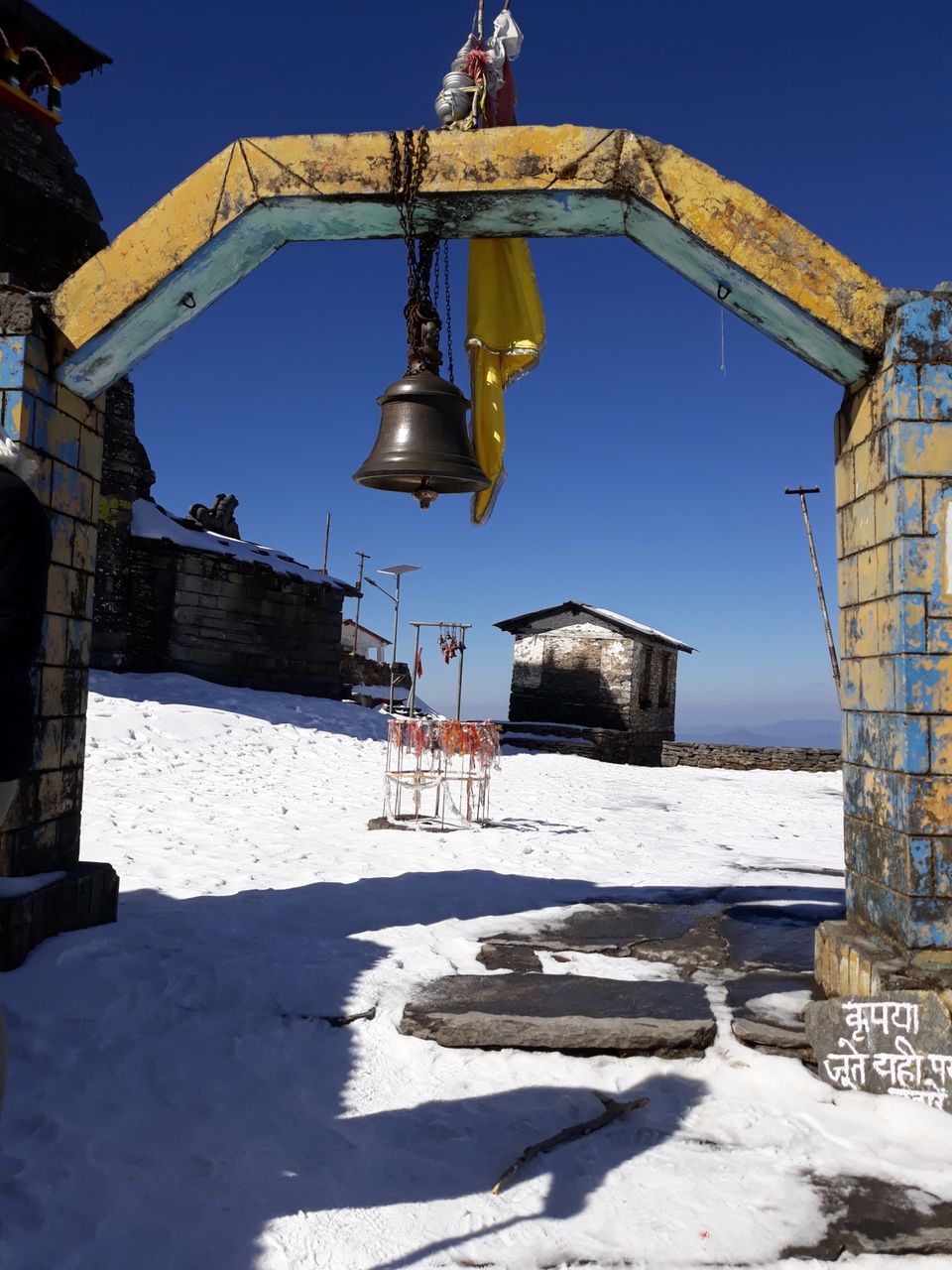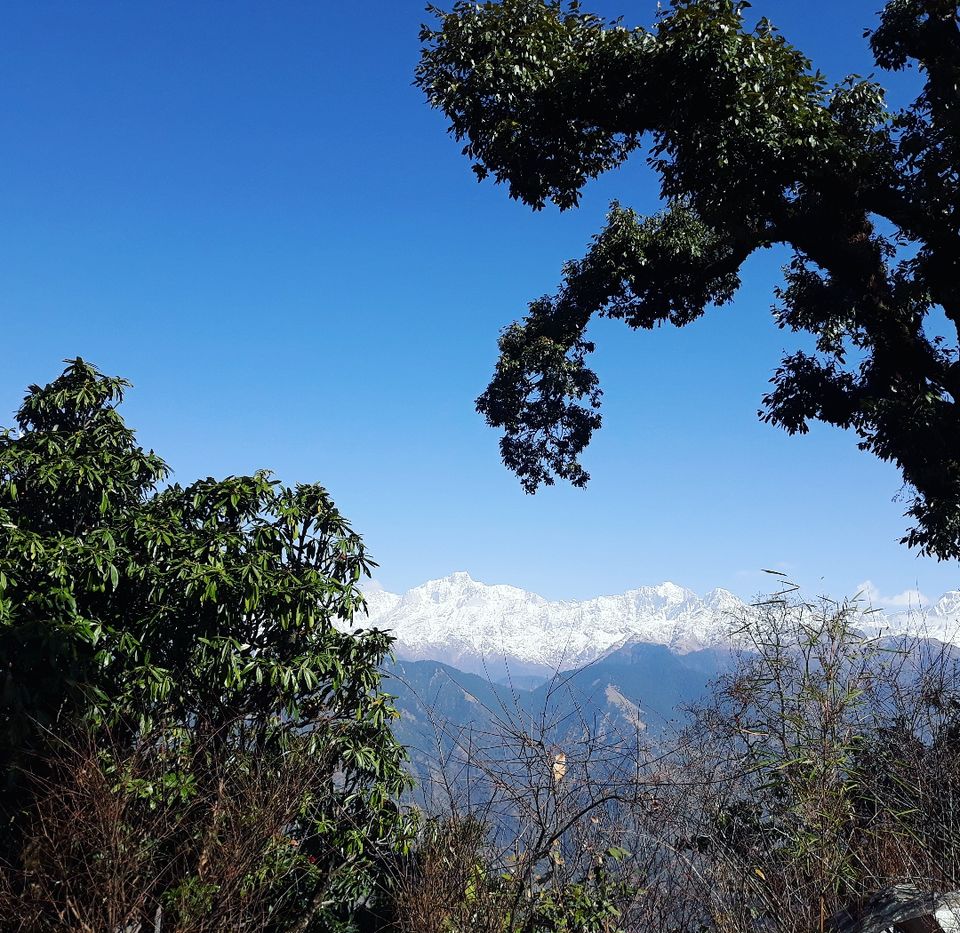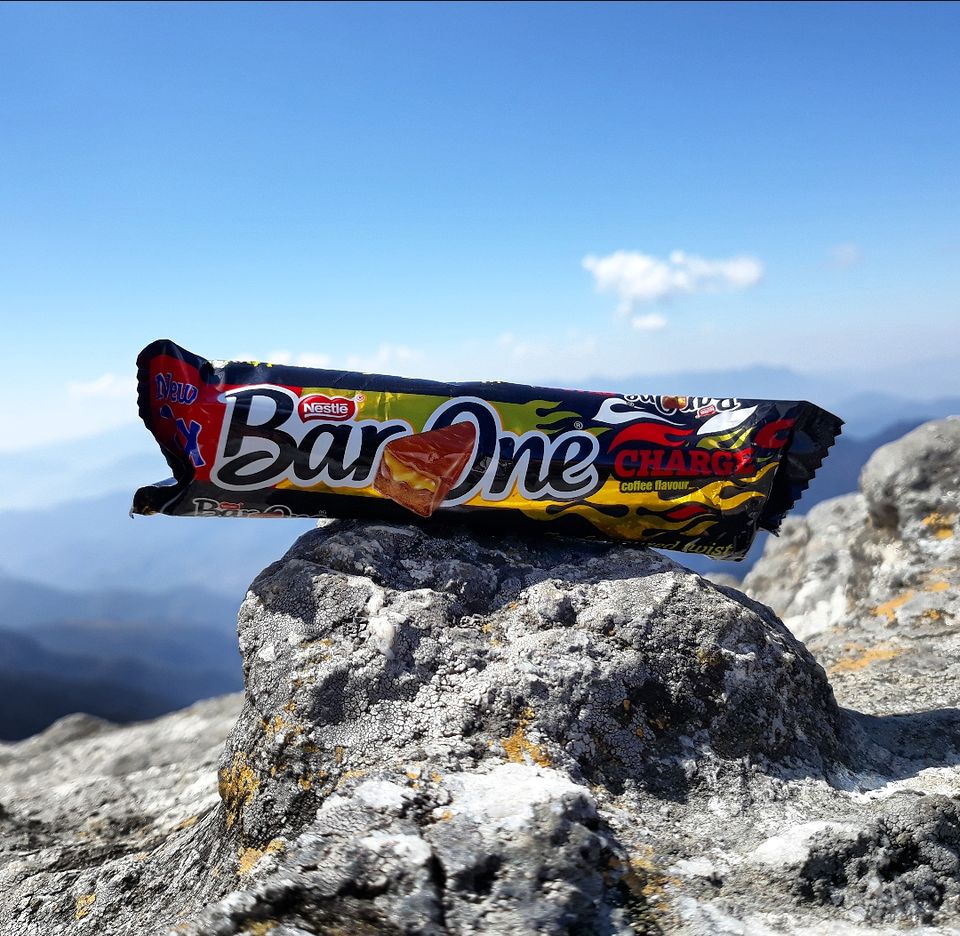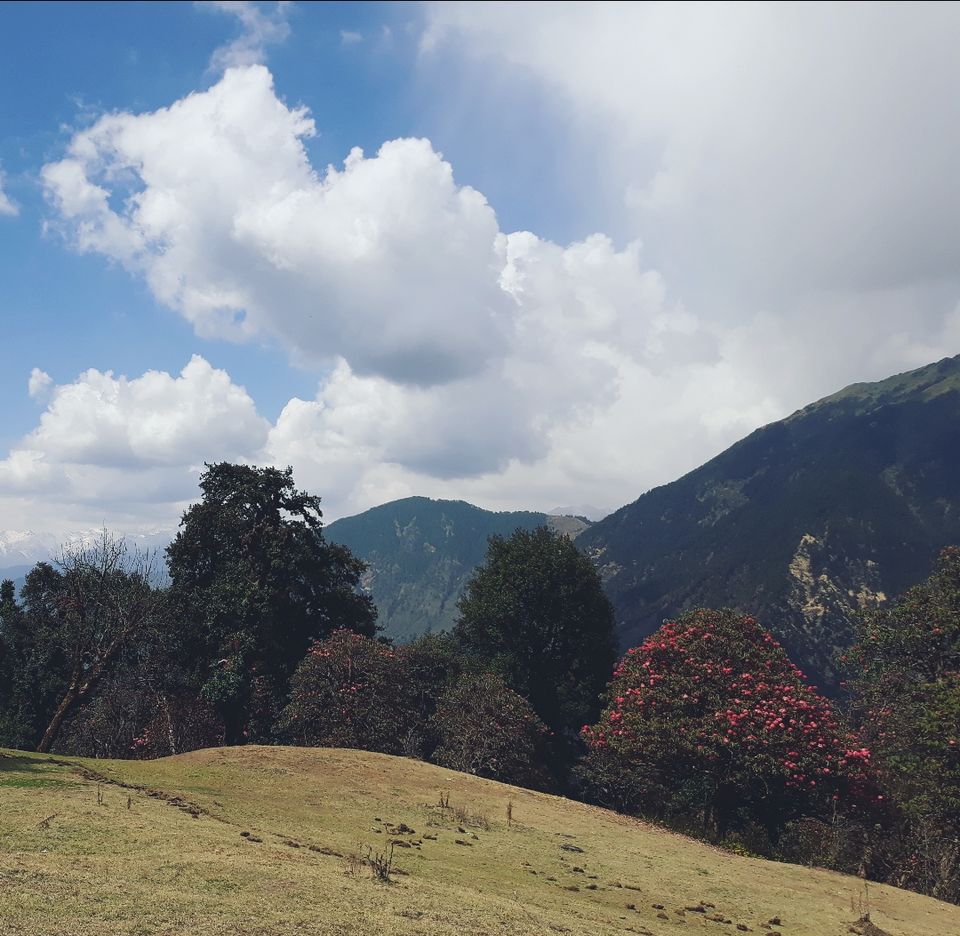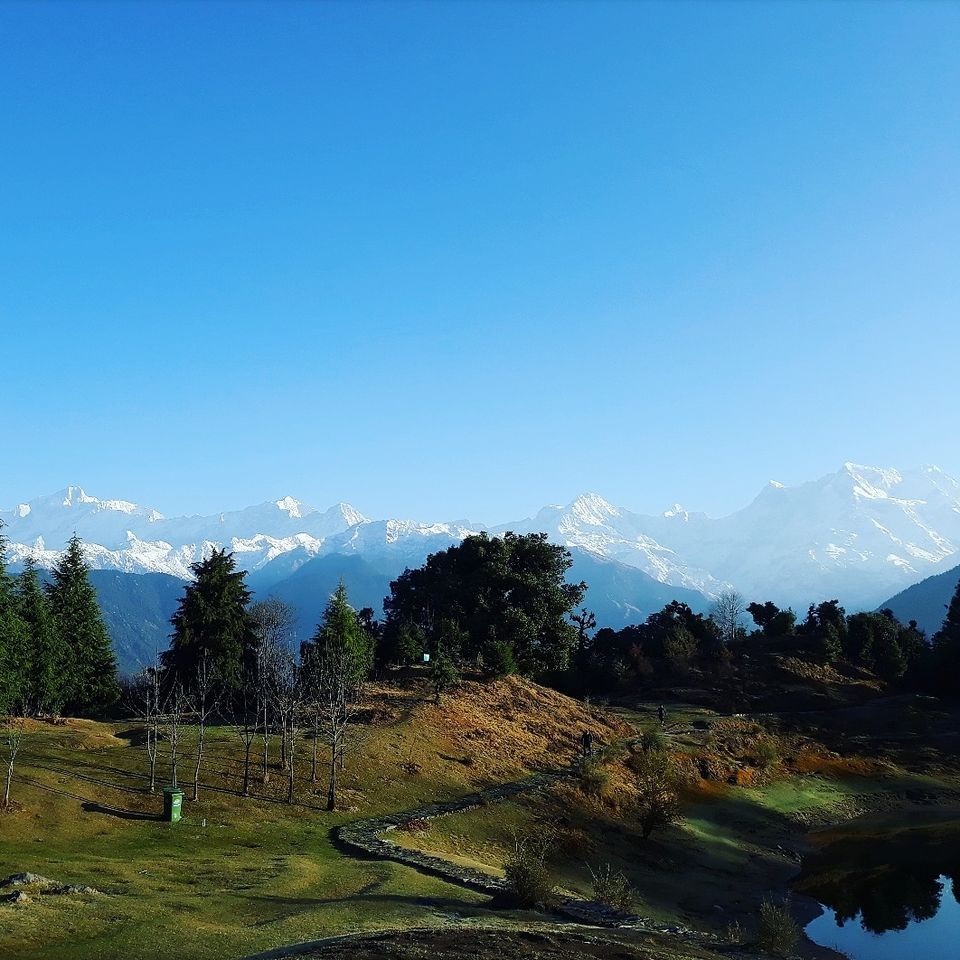 Stay : For Staying in chopta there is only handful of budget accommodation options available.One can also bring their own tents to stay at Chopta.
Camping : You can also do camping n trekking from deoriatal to chopta deoriatal is one of best trek routes and camping at deoriatal provides the best picturesque view of mount chaukhambha.Trek to chopta from deoriatal then from chopta to chandrashila via tungnath.
The trek route from Chopta to tungnath is relatively easy to moderate and can easily be done with kids. It snows heaviliy in winters at Chopta and Tungnath and the trek tends to get quite difficult but the views cannot be described in words. Avoid trekking in the monsoons season. The route is slippery and the region is prone to unexpected landslides and cloudbursts. Talk to your tour operator, guide or hotel owner for latest updates of road conditions.