4th March, 2018 10:00 PM at Vaishali, We Bid Goodbye to each other as we hugged with a hope to hit the road again. It wasn't an ending rather It felt like a beginning, beginning of something really big. While going back I had an overwhelmed feeling that we won't be together anymore, I won't be waking up every morning at that place but everything has to come to an end so other things can begin, that's what the cycle of life is all about.
This heavenly journey started from Akshardham Metro Station at 10:00 PM on 1st March, 2018. Next day was Holi, a very spectacular and colorful festival, the aura of which always leaves me awestruck. While Everyone was planning to celebrate Holi with family and friends staying in their comfort zone, I decided to come out of it and went for aSolo trip with a group of strangers.
Yes you heard that right.. And no it wasn't easy, believe me when I say it was NOT EASY AT ALL.. Being a girl living with a conservative family in Delhi, to go for solo trips like that. But I was born to fly, born to travel so nothing could stop me. I was on the way to tick off my bucket list no matter what.
Before reaching there,my brain bombarded me with a lot of mixed thoughts and emotions about the people Who would be accompanying me? Did I make the right choice? What is going to happen? Is it going to be fun? Or I wasted my precious holidays? (Continued self thinking phase for an eternity)
But the moment we had the initial introduction and sat in our Traveler, it felt very comfortable and I got that feeling that I was on the right track. There were 8 other travel freaks in the traveler with me. Everyone was sharing their travel and life stories. We had so much to share and talk about that we couldn't slept all night but it was worth it. That night was one of the most mesmerizing and memorable nights of my life.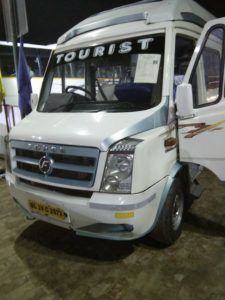 At around 5 AM we took our first halt at Haridwar, we spent some time there relaxing beside the river and enjoying the serenity, following which we moved to our destination that was Rishikesh.
2nd March at around 7 AM, we reached our campsite at Shivpuri, Rishikesh and our camp was the famous " Foot Loose Camp ".
Later After energizing ourselves with a cup of tea and snacks we started our Holi celebration with Gulaal and Music. Being a festival lover, Holi has never been so colorful for me. We were kinda lost in those mountains and forgot everything. Imagine we all were celebrating with strangers but were feeling like a family.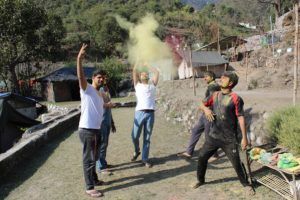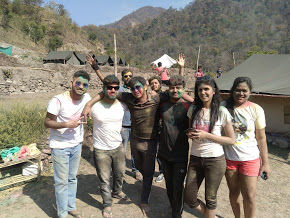 After being consumed by colors, we went to the river side for a short yet soothing walk. This River's name was Heul, a Tributary of Ganges River.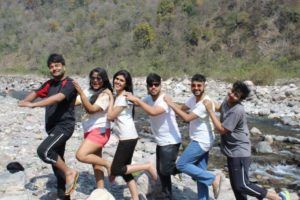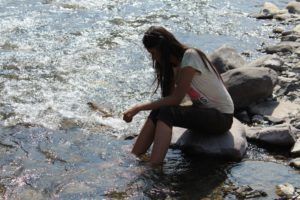 We had one hell of a time there, we tossed ourselves in water doing craziest things in the world. Maybe that's what trips are for, to set yourself free right?
Later in the evening another group of 18 college students joined us (More strangers????). We had a bonfire session, played a lot of old school games, ate mouth watering food and slept like a baby.
March the 3rd started with mixed emotions, excitement and nervousness as it was the day scheduled for Rafting. Rafting is the soul of Rishikesh. Being an adventurer, it was a big day for me.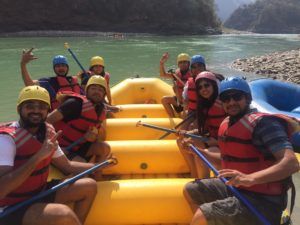 We got ready in the morning, had our breakfast and took a 20 min walk to our rafting point. Goosebumps were all over my body when I wore the safety gear.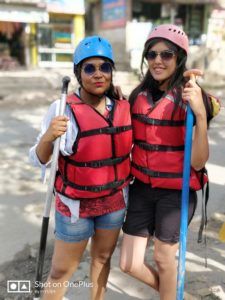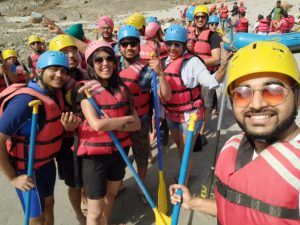 We started our Rafting by chanting 'Ganga Maiya ki Jai' just to make sure we will be safe ????. Just kidding, you will be safe anyway because you are wearing a Life Jacket.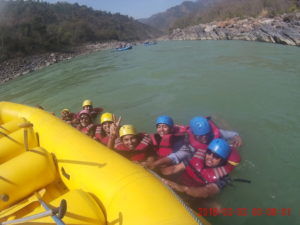 Our Rafting was a 14 km long with a ton of crazy Rapids. Overall it was a great experience that I really can't put in words but can only cherish. I remember when our instructor told us to jump in the river and while I was looking at everyone's face, they all were in water. I was so afraid that once I jumped I was numb. But later I felt so light and at peace while I was lying in that deep water starring at the beautiful sky. For me, Time stopped for a moment there. They were all encouraging me to let them topple our raft but I couldn't agree neither you should. While adventures are great but they shouldn't be silly.
After Rafting, you can do Cliff Jumping at Maggie Point which we were not able to do because of Crowd. (Next time... maybe).
We came back to our campsite, had some mouth watering food, lazed around for a while and got ready for our next round of adventure activities.
Another walk of 20 mins and we reached our Rock climbing point. Rock climbing and Rappelling are great adventure activities if you do them by right technique otherwise you may get hurt. I was again a little afraid and tired (because of rafting) to do these activities. But Haar maan na toh humne sikha he nahi. I anyhow completed both of the activities.
We walked back to our camp, had food and some bonfire. We were sitting around the bonfire and were laughing at almost anything and everything. Maybe that's the beauty of meeting new people and being travel friends. You feel like you have known them forever.
This was the last night of our trip so we wanted to live it to the fullest. It was raining and We were awake till 3 am and what we were doing was sitting silent in our dining area with almost no light and enjoying the weather. That night even our silence was the most comfortable. It felt like we were communicating through our silence.
Can you believe we met just 2 days before? This happens when travelers from around the corner meet each other. That's the beauty of solo travelling.
Though we didn't wanted that night to end, but time stops for no one. We all went to sleep with all the emotions kept inside.
I woke up at 7 AM in the morning and took a walk all around our campsite as I knew I am not going to come here again. As I closed my tent I felt like I was leaving my home. This is what travelling does to you... you leave a little piece of you everywhere you go because once you come back home you are not the same person.
While we packed our bags and were getting ready for a group photograph, I could see in everyone's eyes how much attached we were to each other to let go and how badly we were going to miss this time.
We said goodbye to the other group and left for Rishikesh Sightseeing.
We Visited the Beatles Ashram which was a pure delight to our eyes as it holds such amazing paintings. You can see some of them here.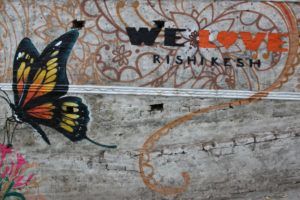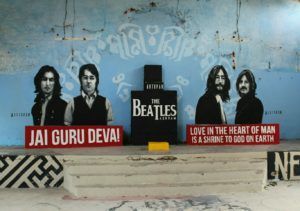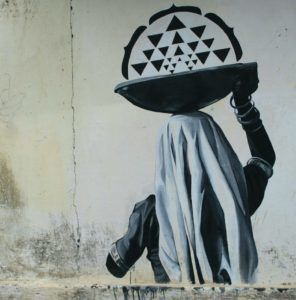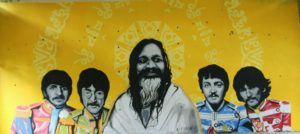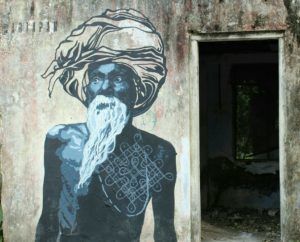 The Beatles were one of the most popular music bands in 1960's throughout the world. Beatles visited Rishikesh in 1968 for meditation. After this visit Rishikesh suddenly came in limelight through out the world. Beatles came here to learn transcendental meditation at Maharishi Mahesh Yogi's Ashram. After The Beatles visit to Rishikesh, the city came into limelight and became a popular destination among the international tourists. Not only had that but their visit also changed opinion of the western world about Indian spirituality. Yoga and meditation become new trend and Rishikesh become hub for the yoga and meditation internationally. Later Rishikesh became Yoga Capital of the World, Rishikesh is constantly inspiring and helping people who are looking for peace and stress free life.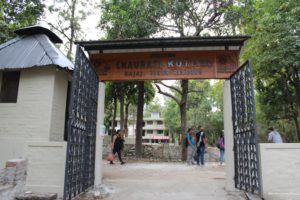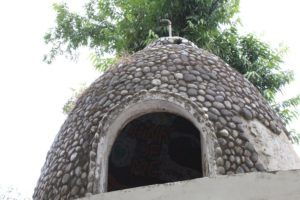 After Spending sometime there, we left for our destination "Delhi", with each passing moment in the bus we realized this is going to get over now. And that feeling is so difficult to be explained when you can't see things getting ended.
"The best part about going solo on a group trip is that you go alone but you come back with tons of beautiful experiences, inspiration, Friendships and memories that will stay forever with you. I hope and wish we would meet again and make more memories. And let me tell you solo is not always a great experience for everyone but I think it was my love for traveling that I was fortunate enough to get everything over expectations. Though we were following an itinerary but still everything was so unpredictable. It was an experience of a Lifetime. I would advise Everyone to go on a solo trip at least once in Life and with no expectations, trust me you will love it."
Special Thanks to our travel partner @@justwravel and camp partner footloosecamp for organizing such a beautiful trip.
Another Thanks to my readers for sparing sometime to read my journey and Let me know in the comments section how you felt while reading it and also you can share your experiences of solo traveling. And if you like it, don't forget to share it with the world around you ????
For more visit http://hertraveltales.com/ Happy Traveling !