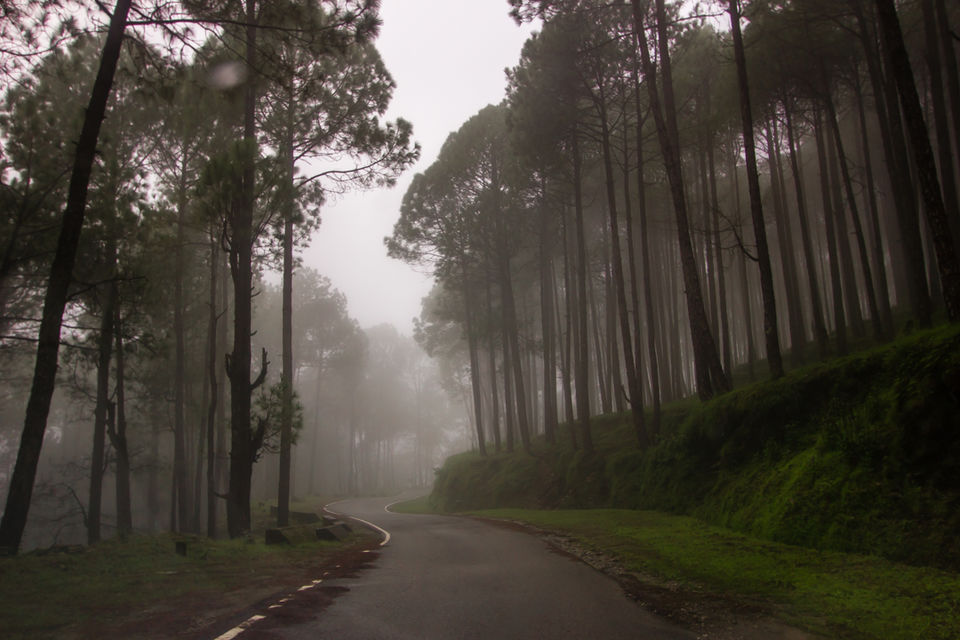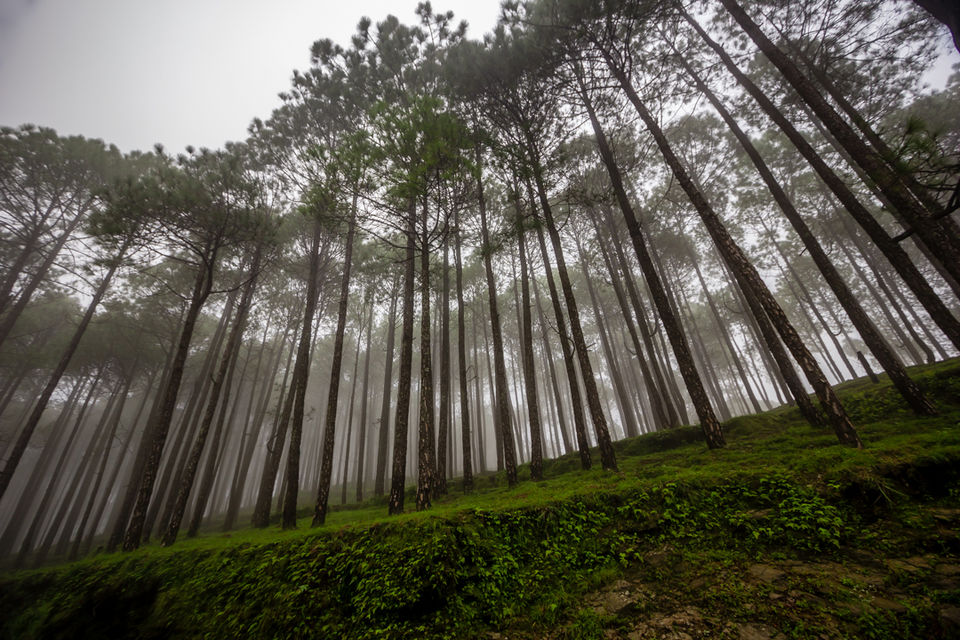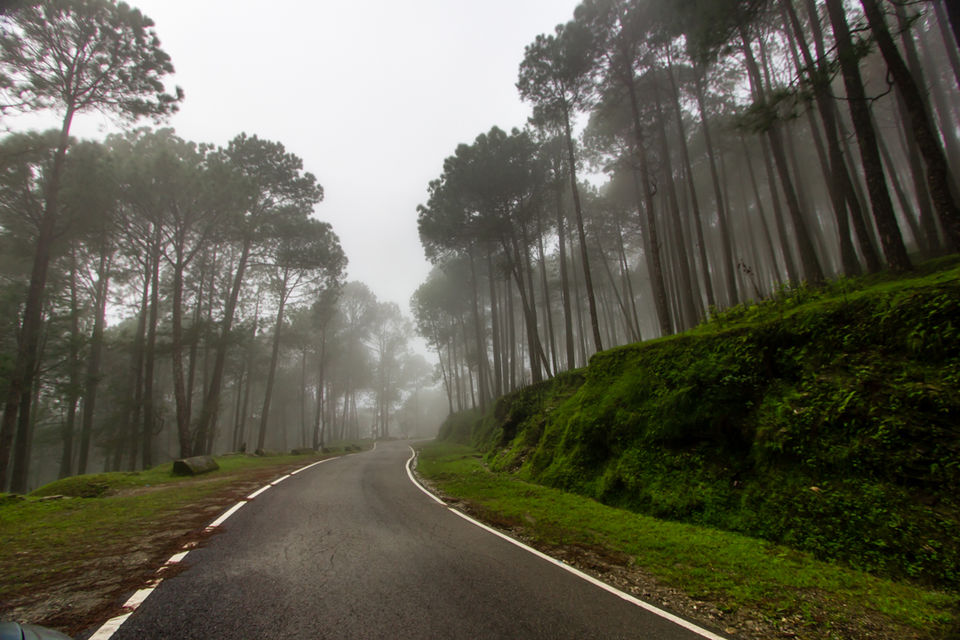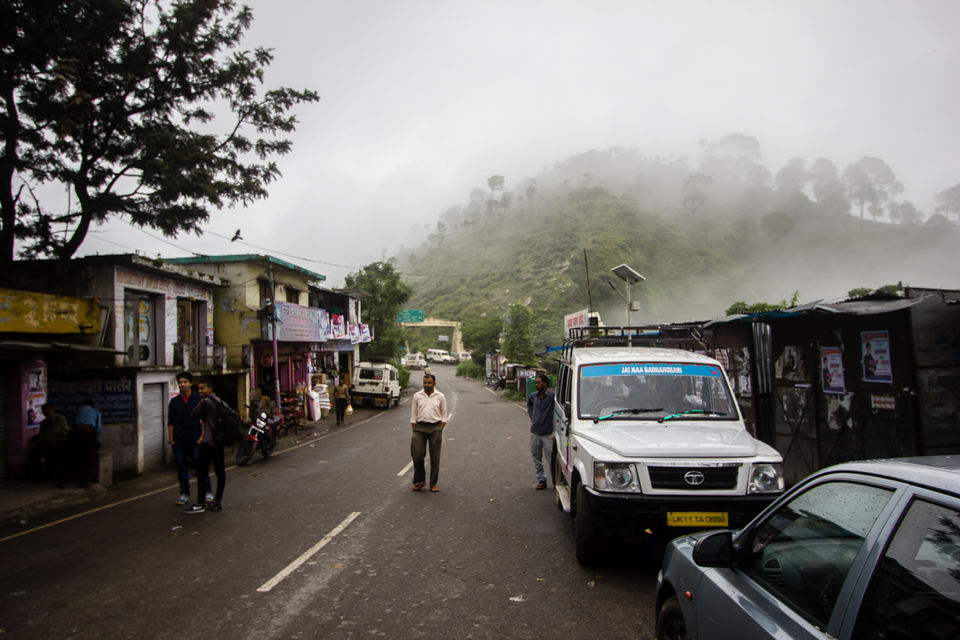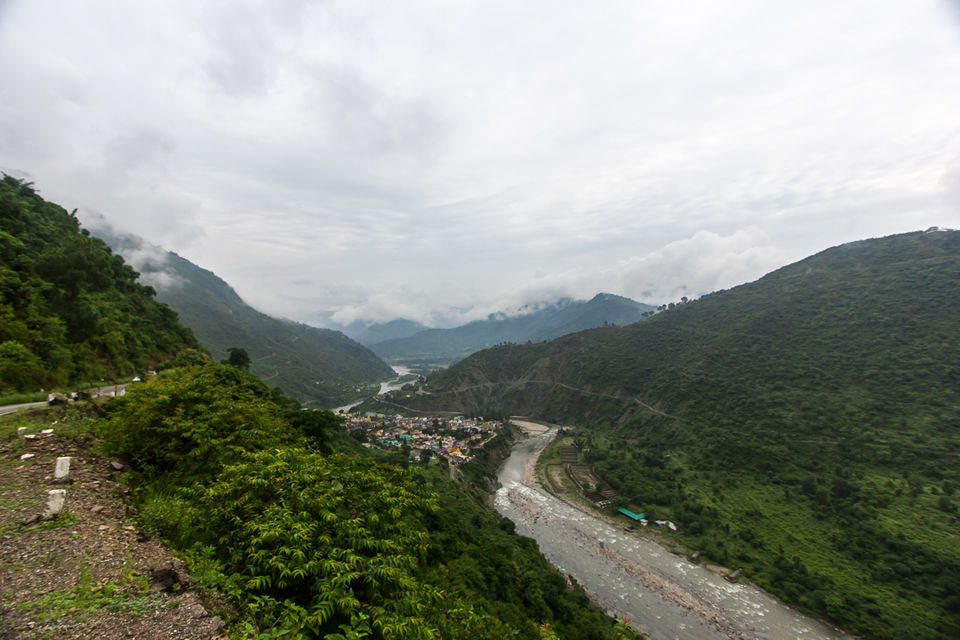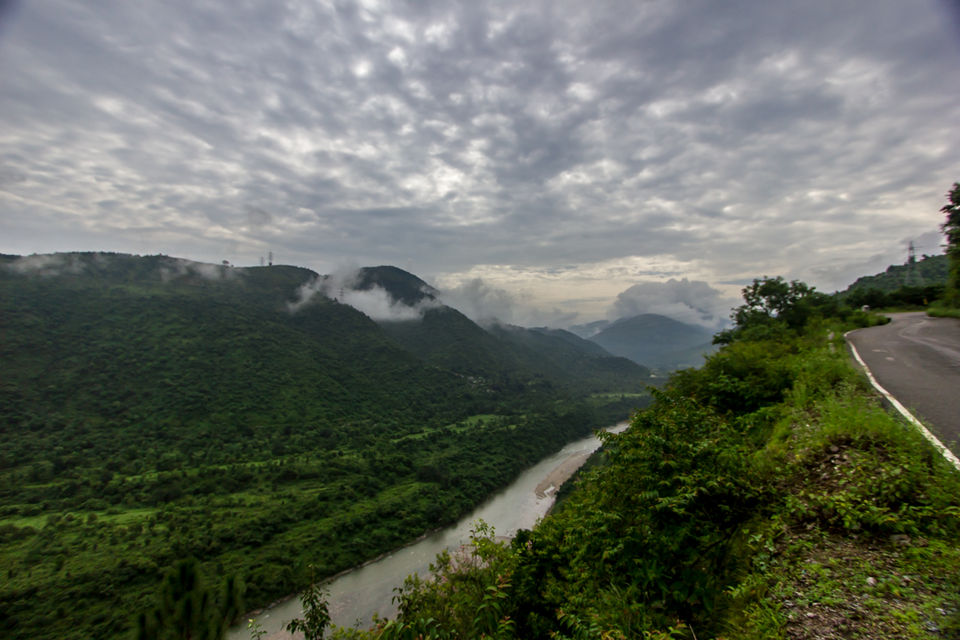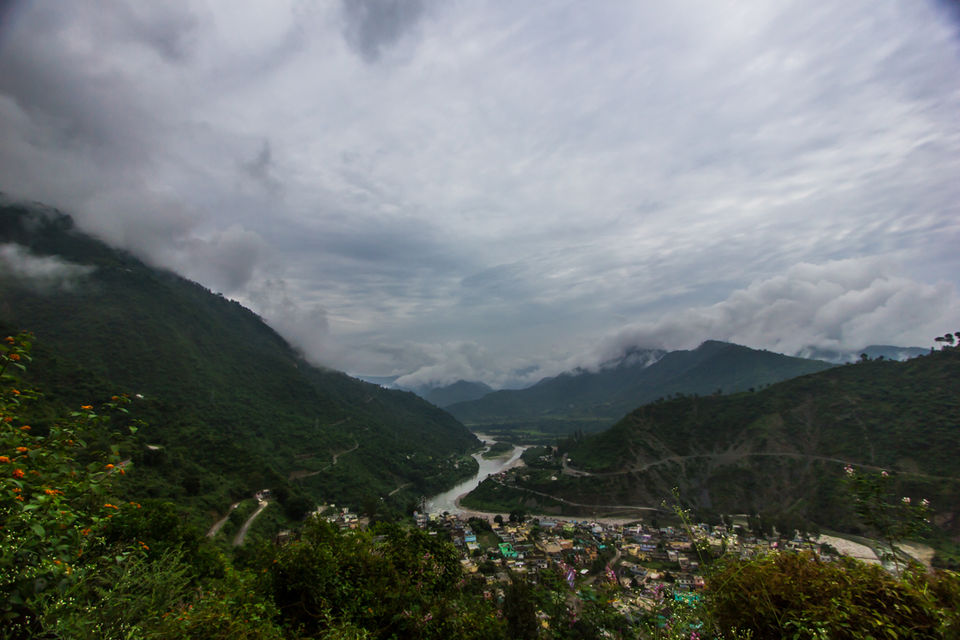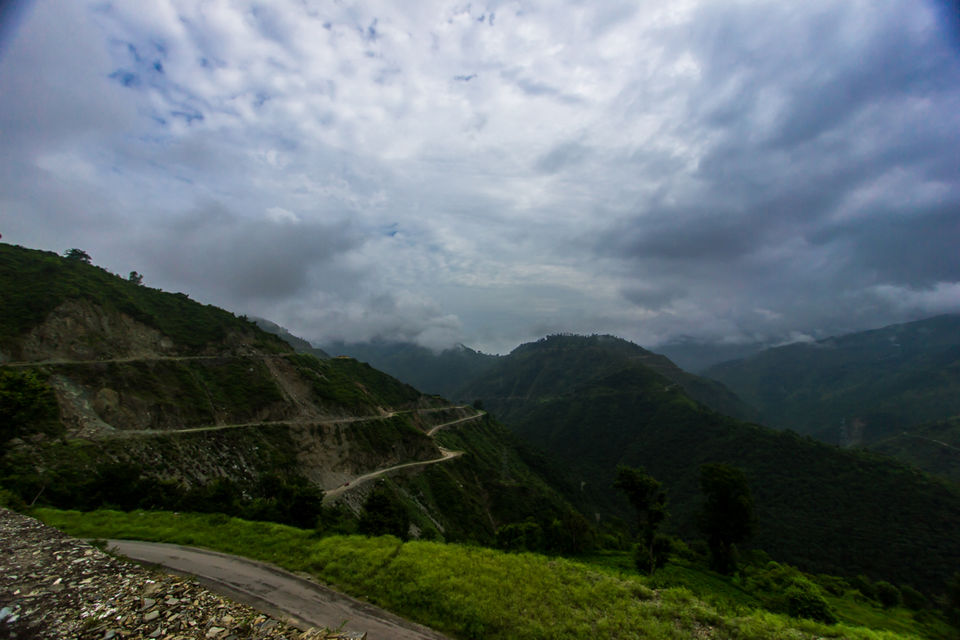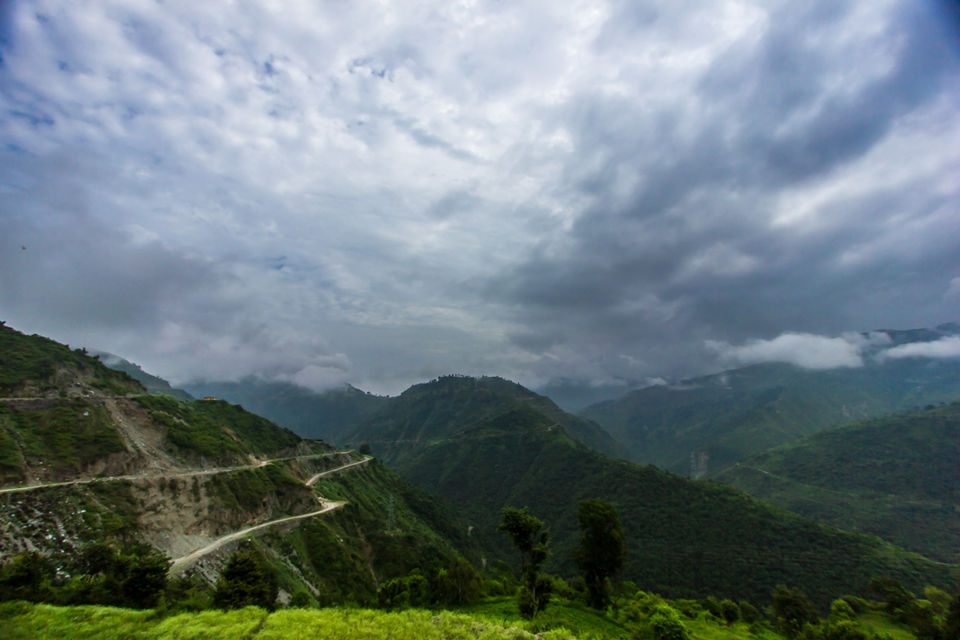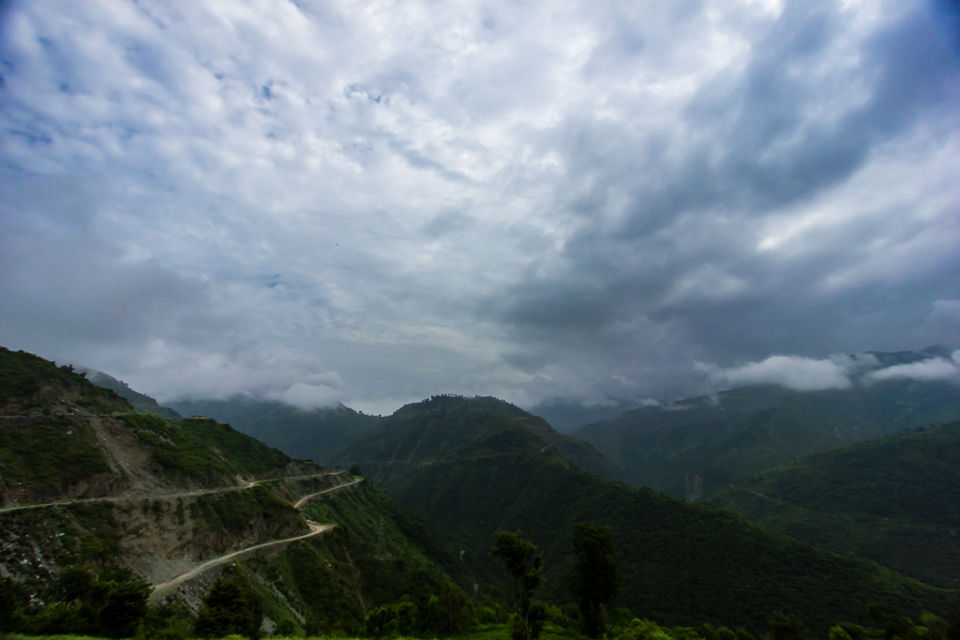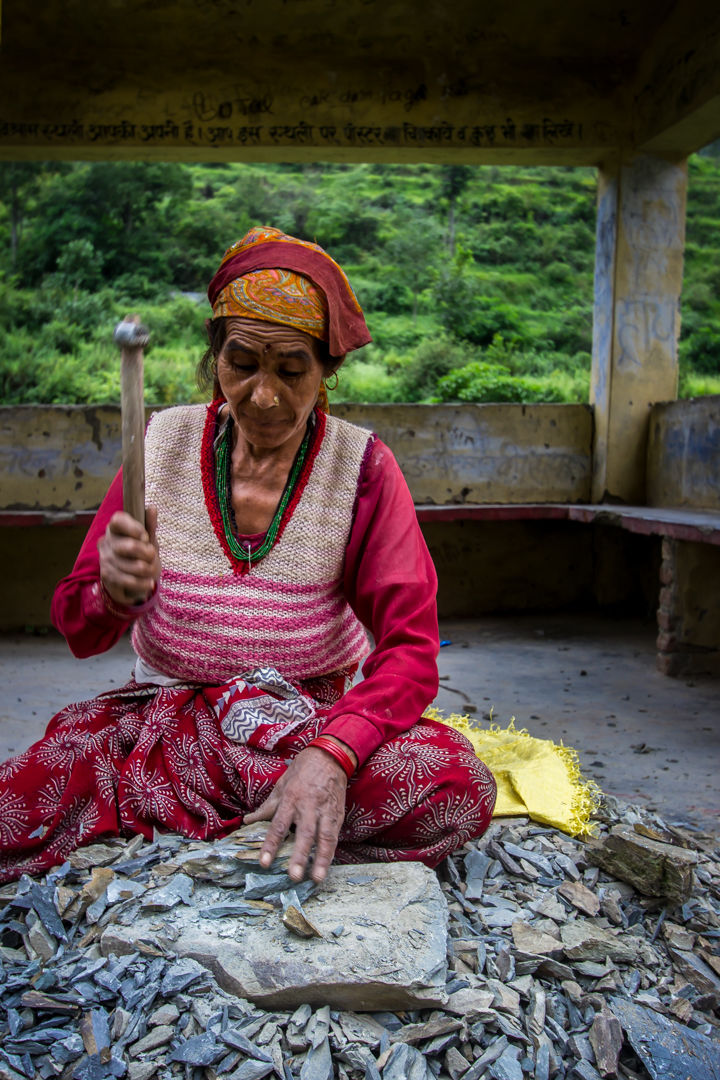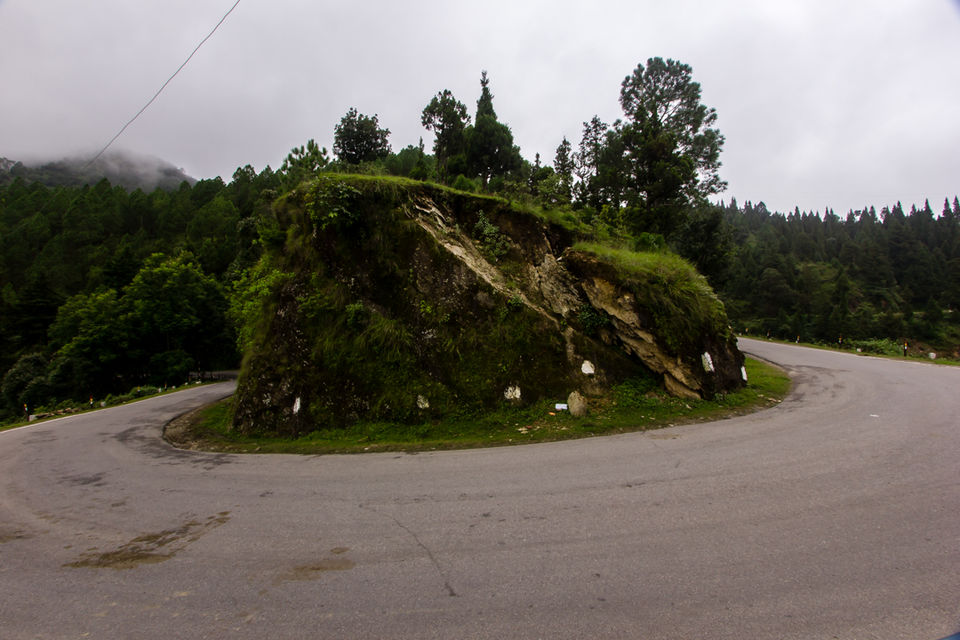 Bearing the name of a British Viceroy (Lord Lansdowne) of colonised India, the town is 260 kilometres from Delhi. Surrounded by thick oak and pine forests covered in mist, the entire journey to the town is a treat for the eyes. At 5868 feet from sea level, the town can be accessed by train or a bus from Delhi. There are a lot of local tourist attractions like the 'Bhim Pakora' (a rock that vibrates when touched), St. Mary's church that was built in pre-independent India, Bhullatal lake and various temples. This quiet cantonment area can be visited at any time of the year, January and February being plausible months for snowfall.
Anunay & I headed out from Delhi at around 8 30 pm for a short getaway before starting out at a 9-5 job to fund our future travels. This trip was a parting good bye to spontaneous travels before we become accustomed to matching schedules to run away.
There are two routes to Lansdowne from New Delhi. One is via Muzzafarnagar on the Highway and the other one via Moradabad. Anunay having had a bad past experience on the Muzzafarnagar highway, took the Moradabad route to the town. After a good 2 hours on the road, we had been encapsulated by a 1-2 kilometre long tree cave. We were in the middle of a forest with immense drooping trees caving our way into the woods. It was after 11 pm and there was not a car in sight. The turns were unpredictable and our only visitors were two jackals from within the forest. We were in awe of how pretty the road was and hadn't the slightest fear of everything that we should have been afraid of. Speaking about the beautiful road with Anunay's father later, we came to know that the stretch that we wished not to be over is famous for killings and other crimes since it is a highly secluded forest area. You shouldn't drive in the area from the Moradabad route at night, but the stretch could be worth your visit if you go with safety precautions during the day. We left the droopy trees behind and headed further to Lansdowne. Nearly 5-10 kilometres before Lansdowne, as we had driven further for about 2-3 hours, the weather became chillier and the clouds were touching our wheels. We had finally come to where fresh air and silent noise existed. We saw lightning in the sky 2-3 times slowly realizing that the lightning had been occurring every 5 seconds for a long time now. We had to stop and well, who wouldn't stop at something like that?
Anunay took his camera out to try and capture the lightning filled sky and I lowered the music's volume. The only sounds I heard thereafter was that of the car's blinker, crickets and the thunderous lightning. The primitive would have said it is a sign of God's anger. A scientist would explain the cause of the consecutive lightning, Anunay said it looked like nature is having its own rave party and I couldn't help but just staring at the sky thinking how satisfying it was to be under roaring skies and hilltop trees and nothing in front of you but oblivion. The roads were empty thereon with not a soul in sight. It was beautiful as well as mind numbing to feel so alone.
I would not give advice to travel to the lonely town in these hours of the night but to make you experience this I would suggest to you just the opposite!There was no network along the way and as soon as it came, we started calling for guest houses for a night's stay. It was about 1 am by now and all the guest houses had shut their entry. Hence it would be best to book your choice of accommodation before-hand and confirm their closing time. We had nowhere to go but we still went into town and knocked at a few doors. After no response, we pulled our seats back, ate our dinner (tiffin packed from home), watched Mr. Robot on the laptop with car theatre sound effects and dreamt the night away watching the rain drops on the car's windows. There was no room fare charged and the surroundings were beautiful with adjustable bending beds!
7 am in the morning we headed out to the town and saw some of the local attractions. But as we have all heard and read- It is not about the destination but the journey that matters! And that was exactly it.