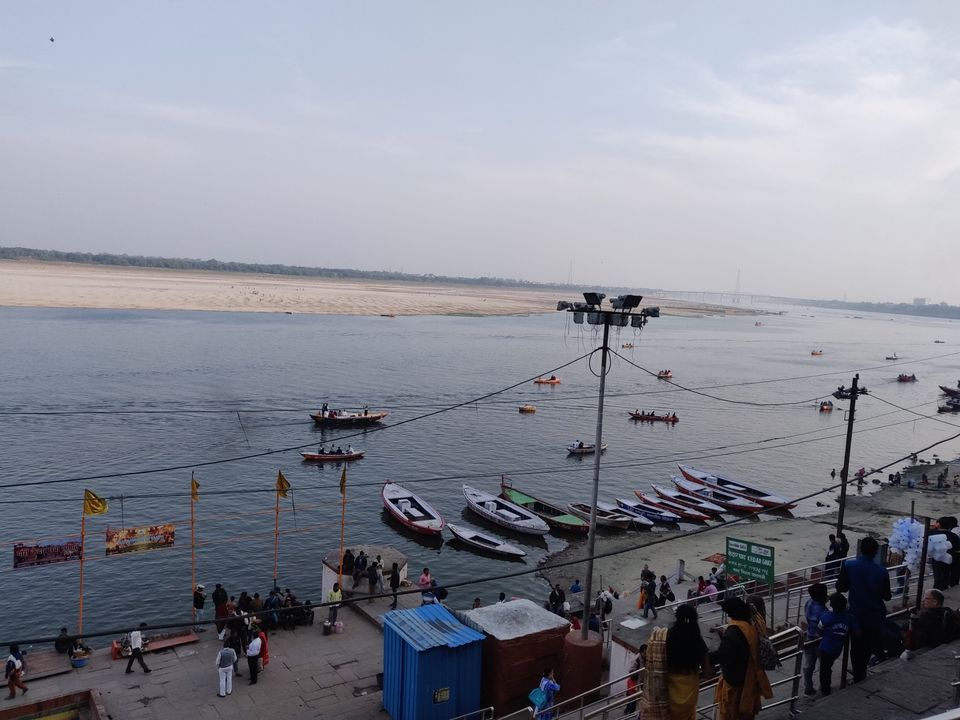 We reached Varanasi arnd 8 am by train-shiv ganga express ..it is one of the cleanest trains I have ever travelled in India.. although it started late from Delhi approximately half hour late but it picked up it's speed ...and we reached well on time..it was the kumbh season so the train was jam-packed..we checked into sai home stay in sigra which is just 2 kms away from the railway station...the caretaker was very courteous ..after checking in we headed towards dashashwamedh ghat for taking bath in the beautiful ganges..it was a pleasant February morning so taking bath in the ganges was a beautiful experience.. a bit of advise to all the tourist to take a boat and bathe on the opposite side of the ghat it's cleaner and more peaceful..after the bath we went for the tour and saw all the ghat that's one experience I would never forget as Varanasi or Kashi has so much history I was just spellbound and mesmerized with the history associated with one of the oldest cities in the world . specially one ghat which I would never forget was the manikarnika ghat where you can see cremations happening all time .the fire has not stopped burning for many years ..one temple near the ghat was partially submerged & slightly tilted in water and had very interesting stories which you should definitely ask the locals ...the manikarnika ghat would make you realize that all the wordly and materialistic possessions are just irrelevant and everything eventually comes to an end but still the world keeps on going.
After that we went to the kashi vishwanath temple there was a long queue so we took the VIP entrance..
Banaras is a great place for shopping specially for women..so we did some shopping ..u can get great banarasi silk sarees and suits at the ghat at wholesale shops.
In the evening we saw the ganga arti..which was also one surreal experience. It starts around 6 pm and what a beautiful experience it was to look at it while sitting on a boat.
lastly had such delicious food in varanasi.its heaven for street food lovers..u can get samosa chat..goll gappe. tasty mallia which is made of cream ..and how can you miss the famous BANARASI paan to end it with.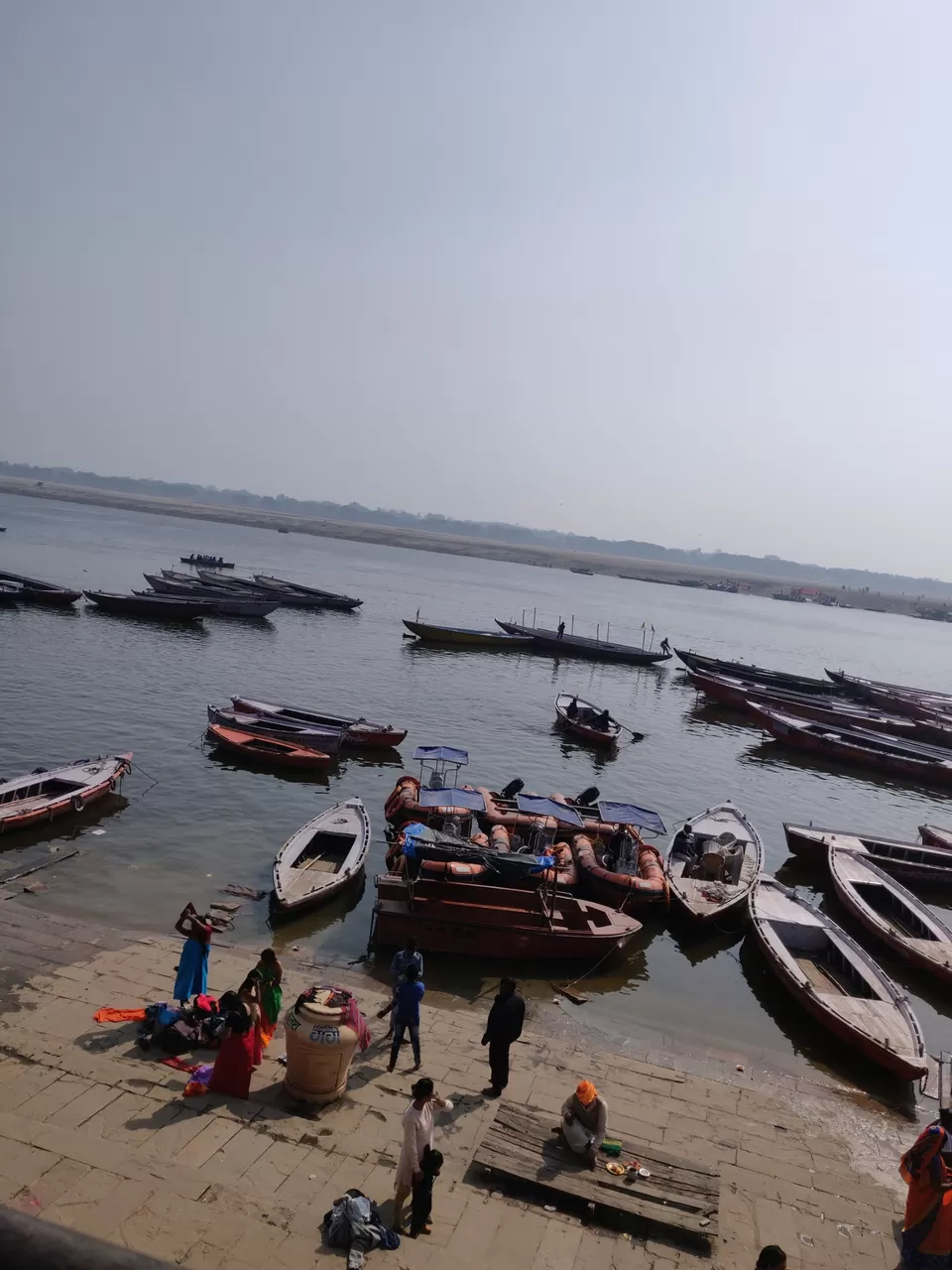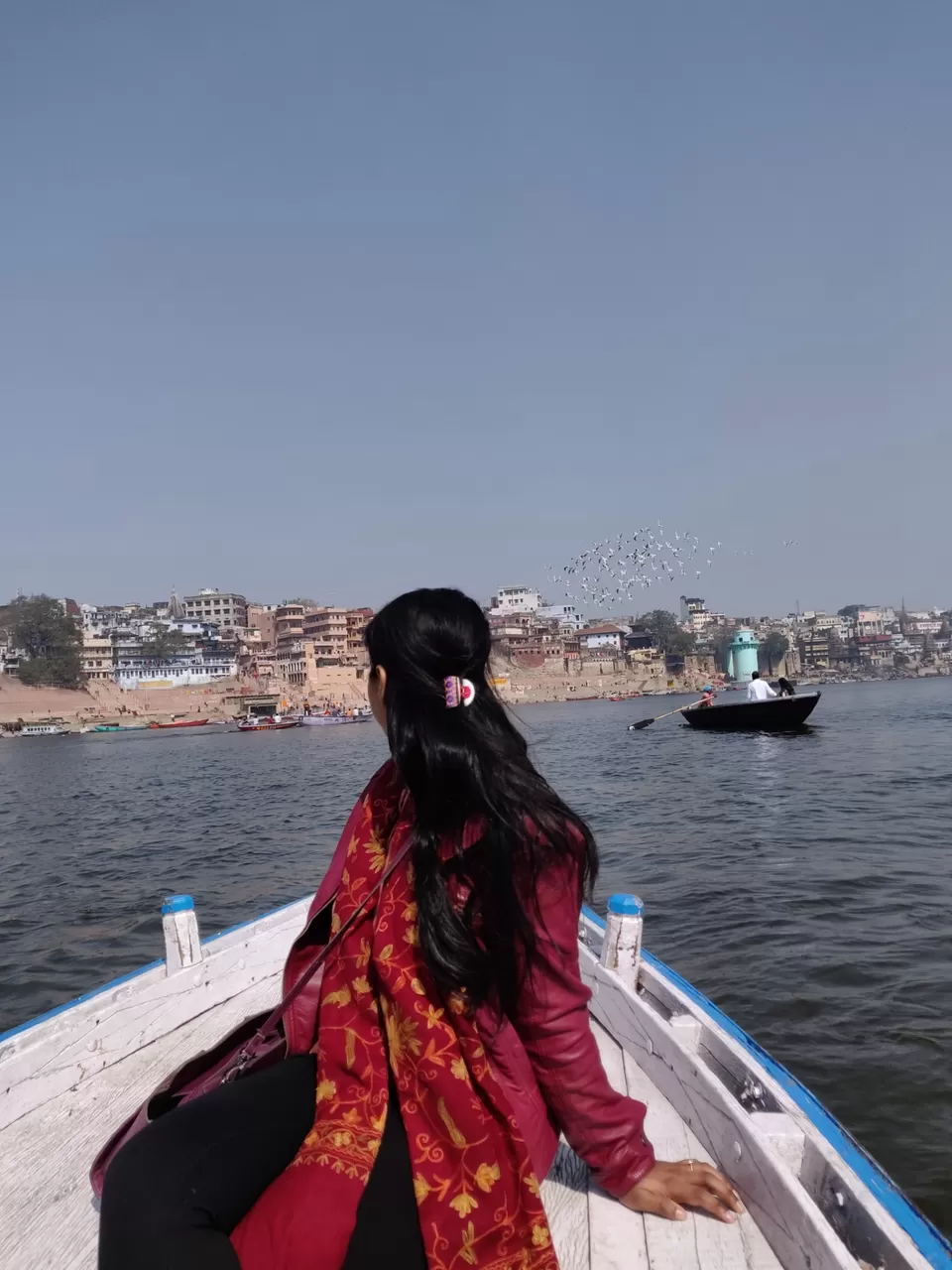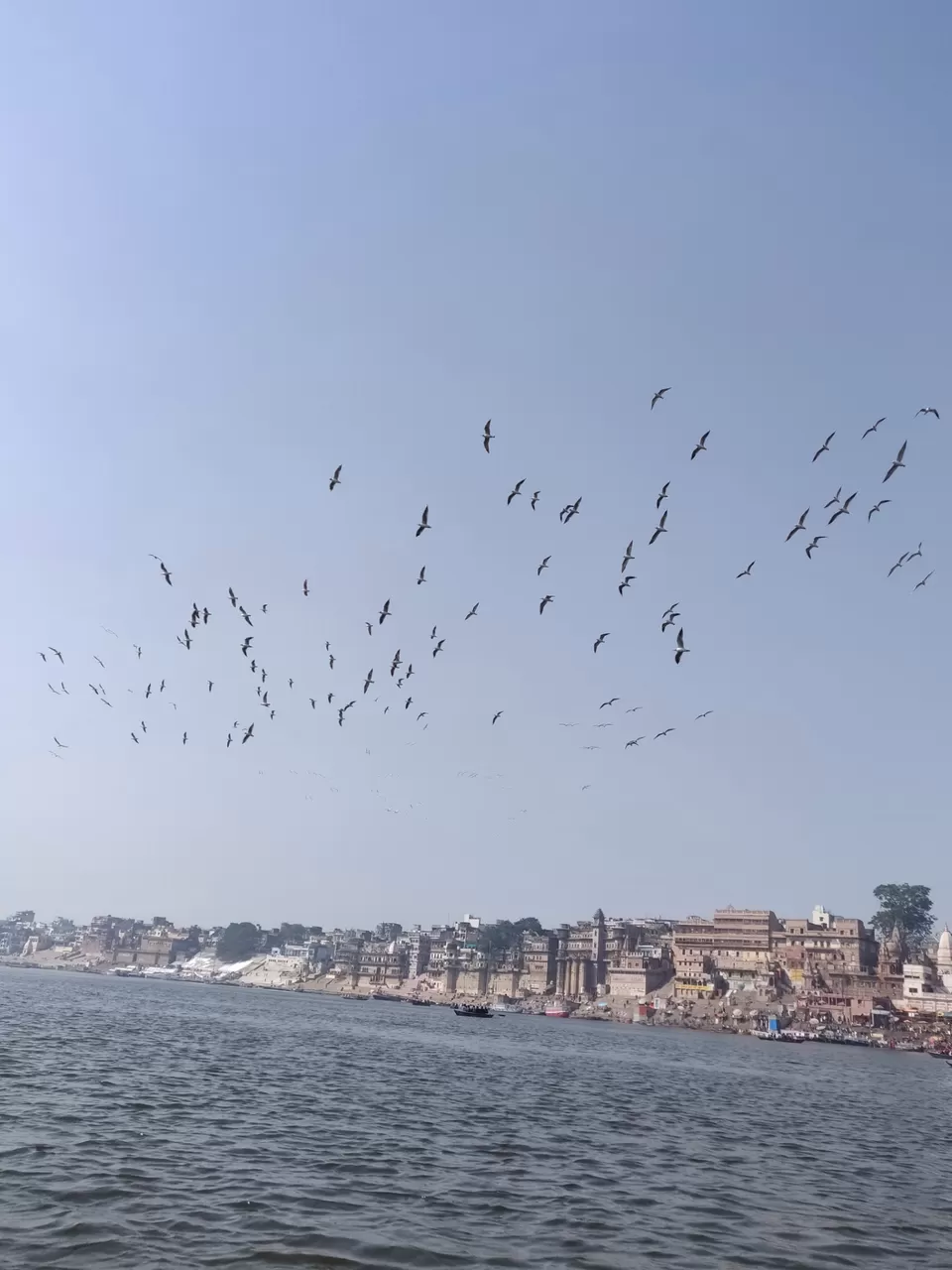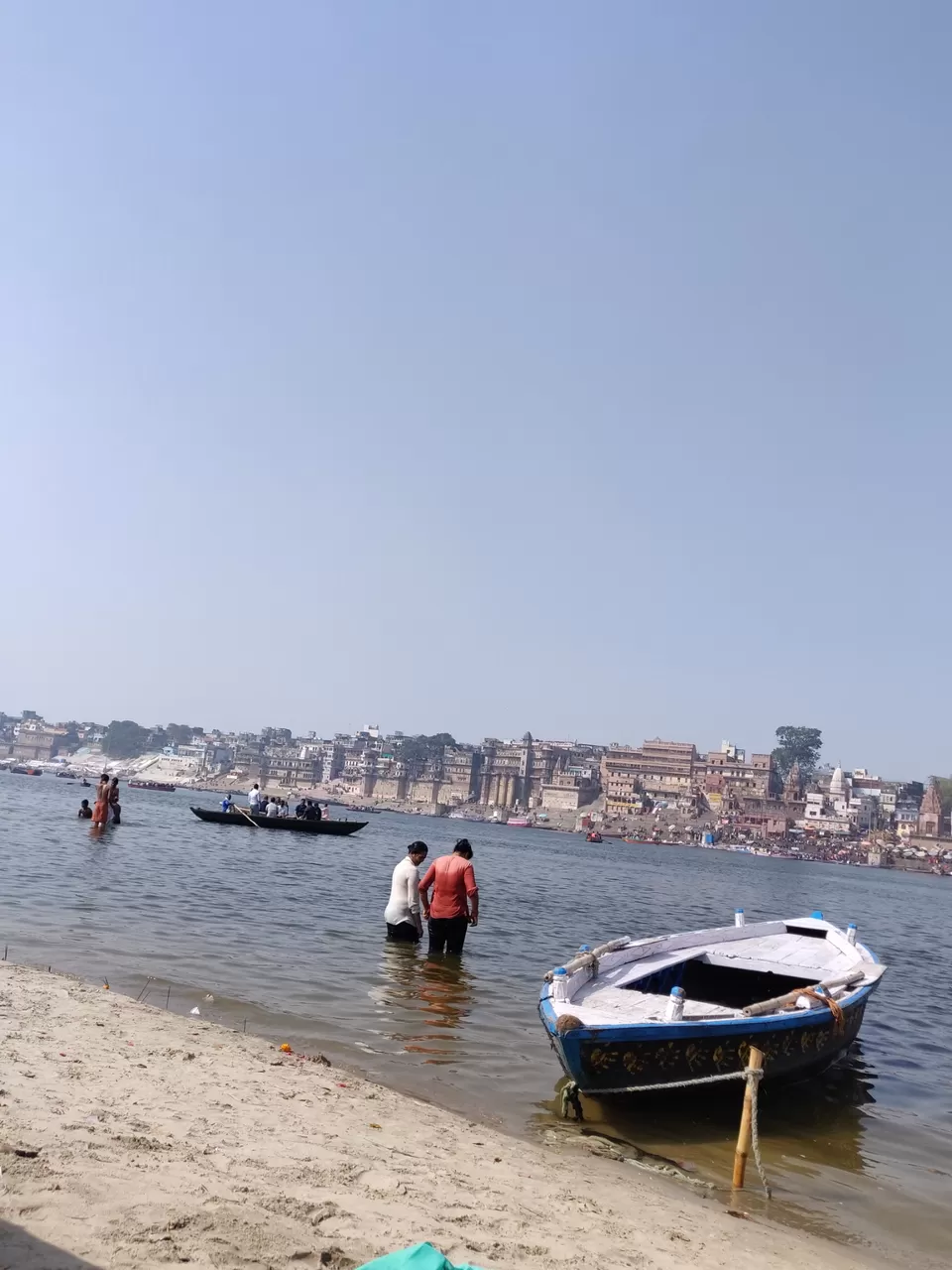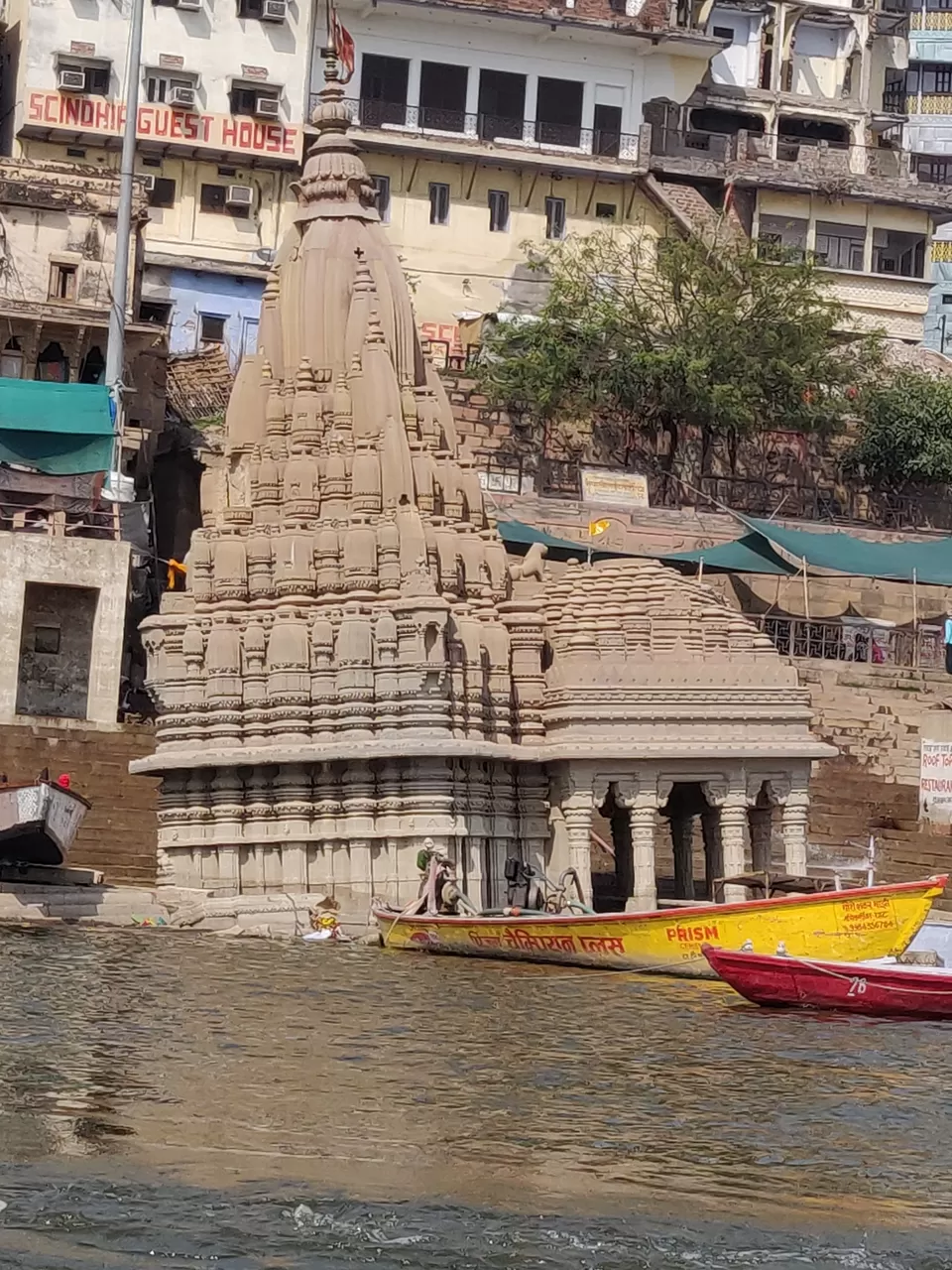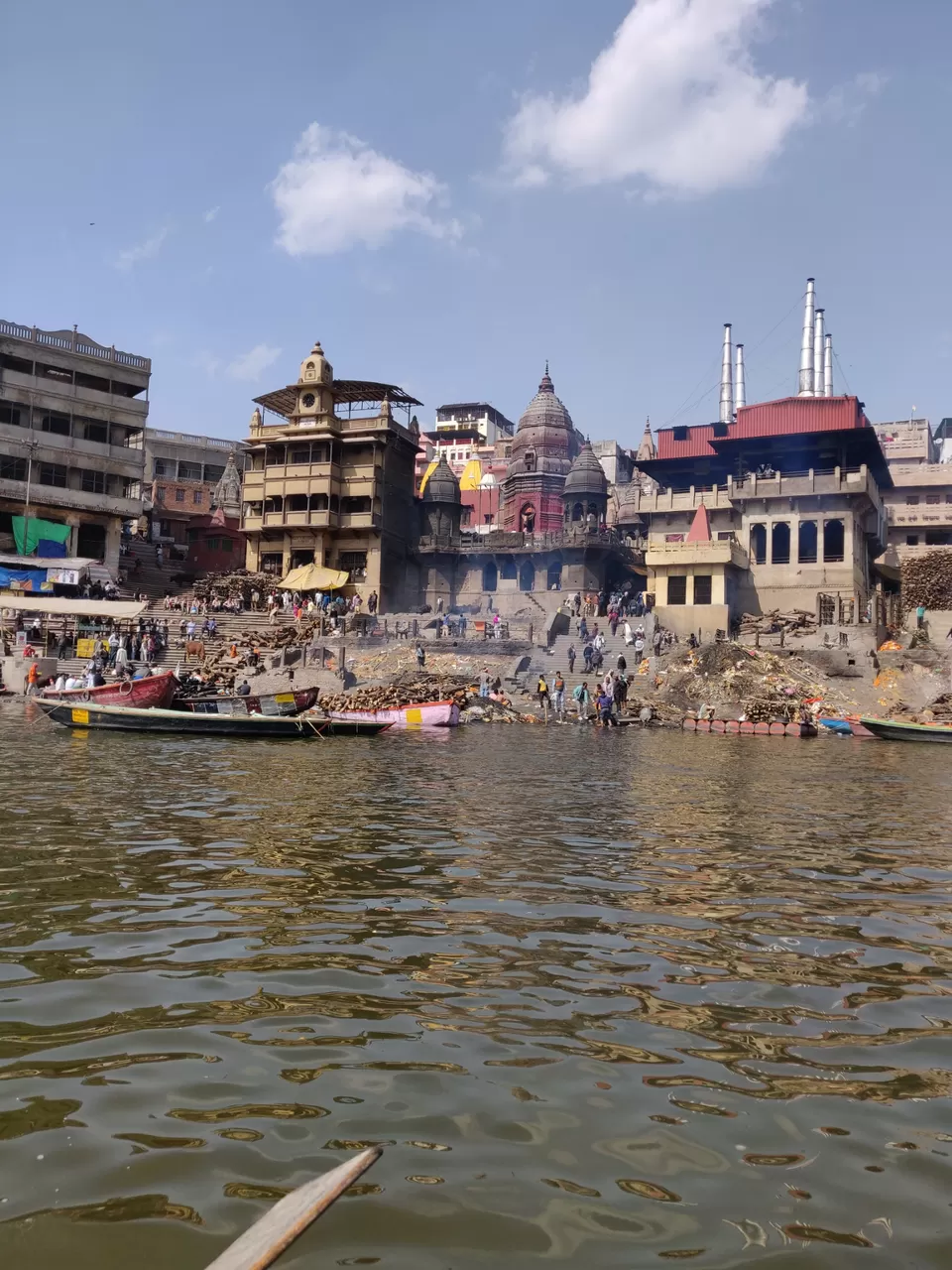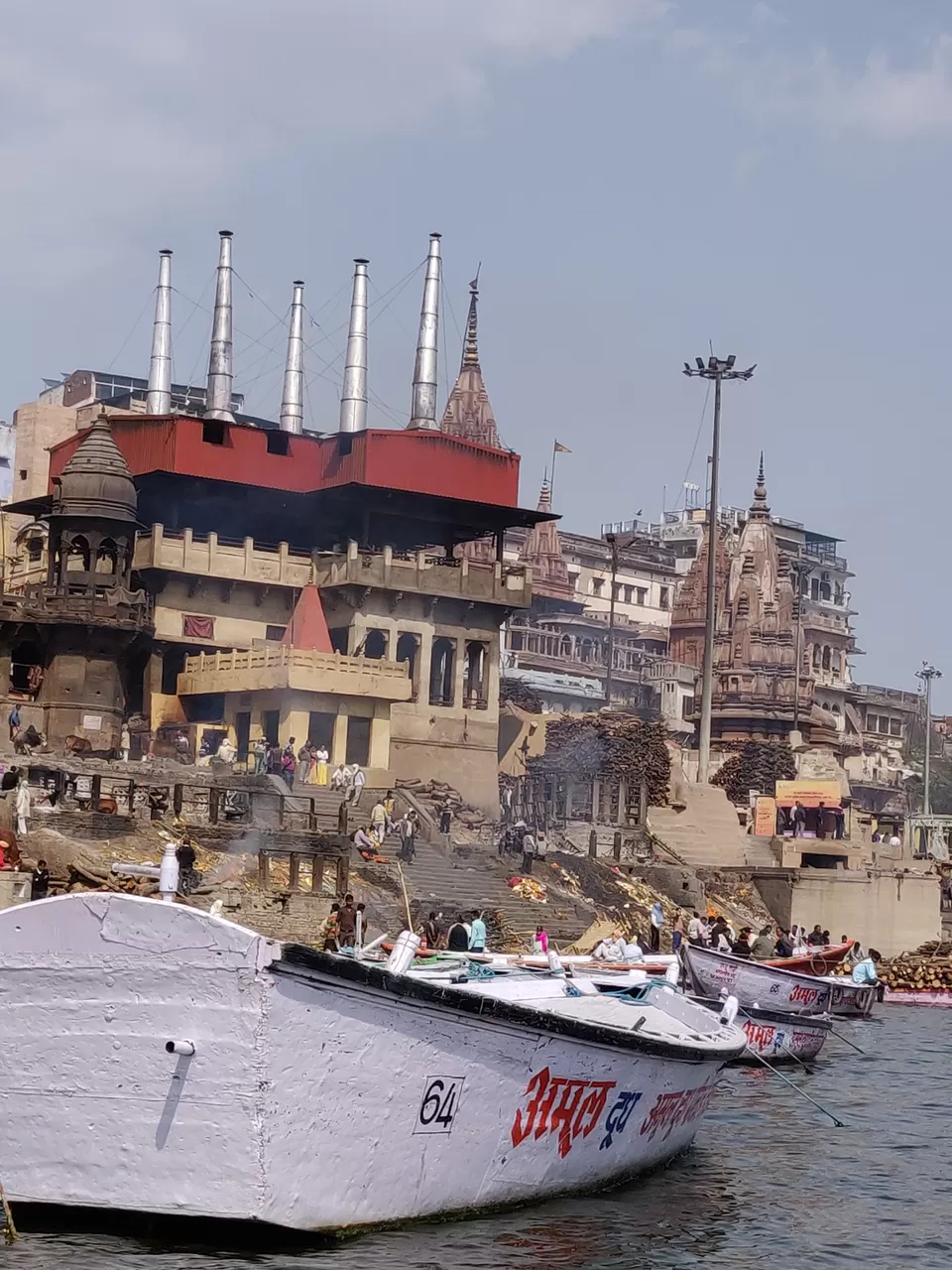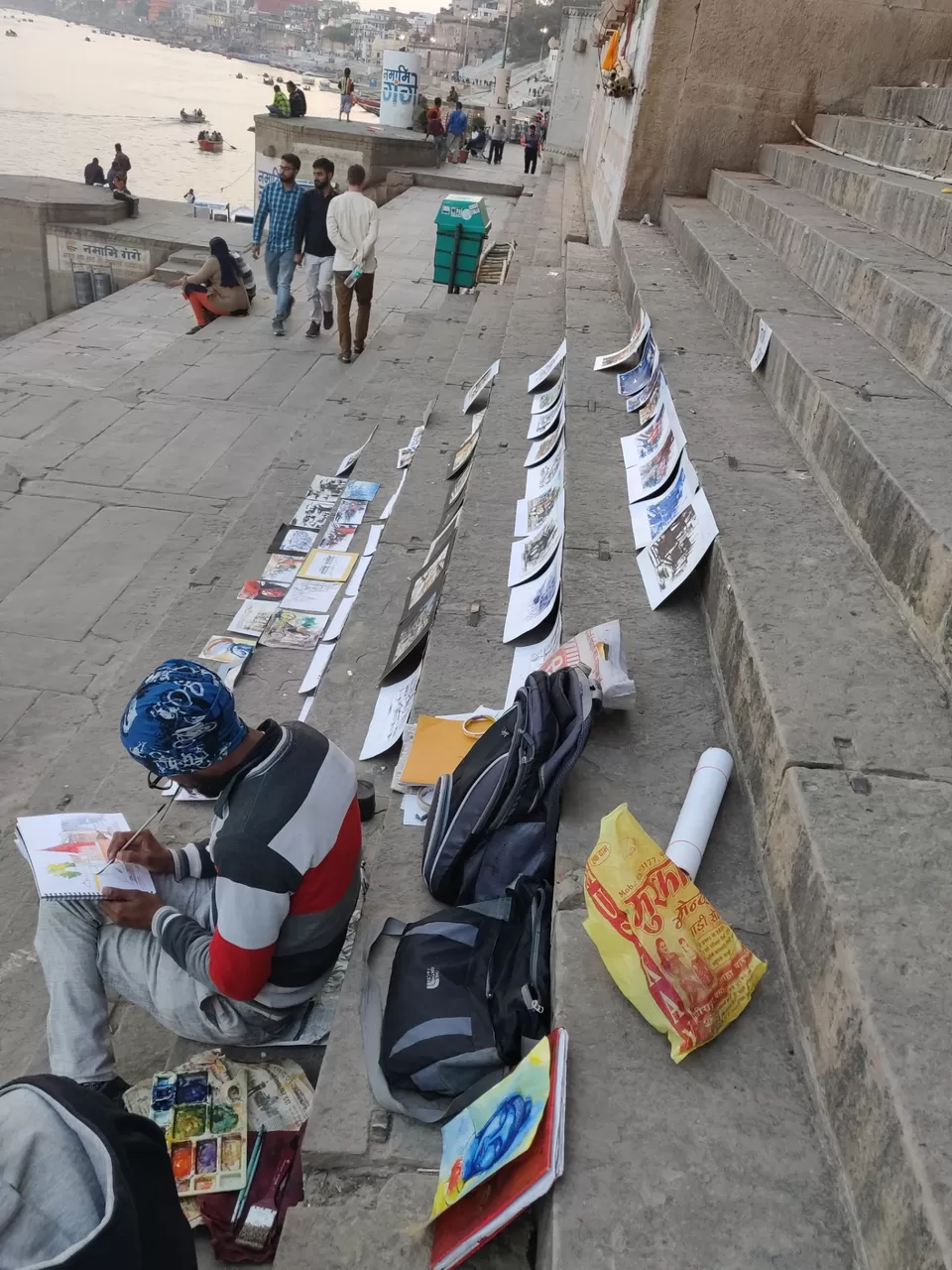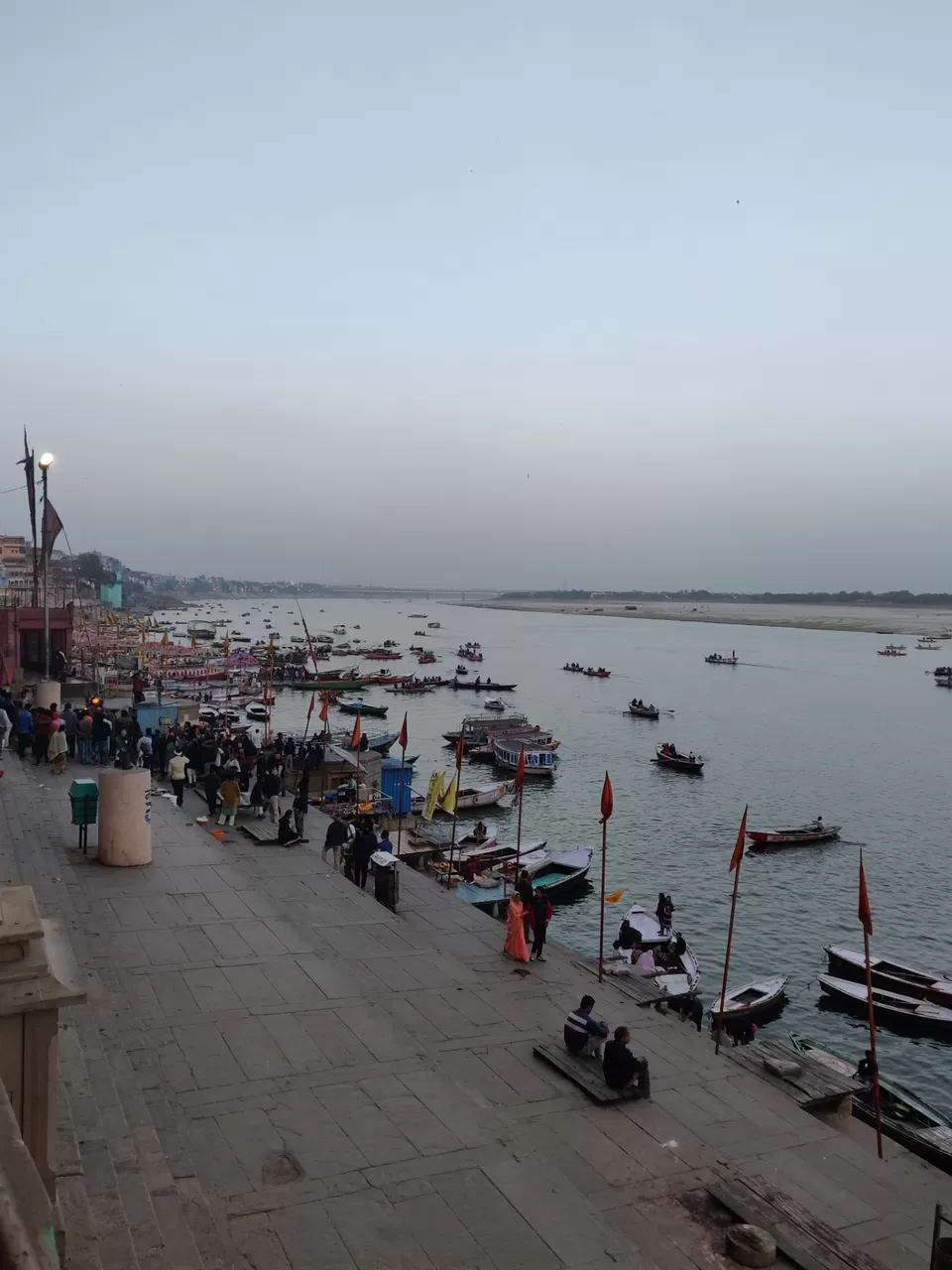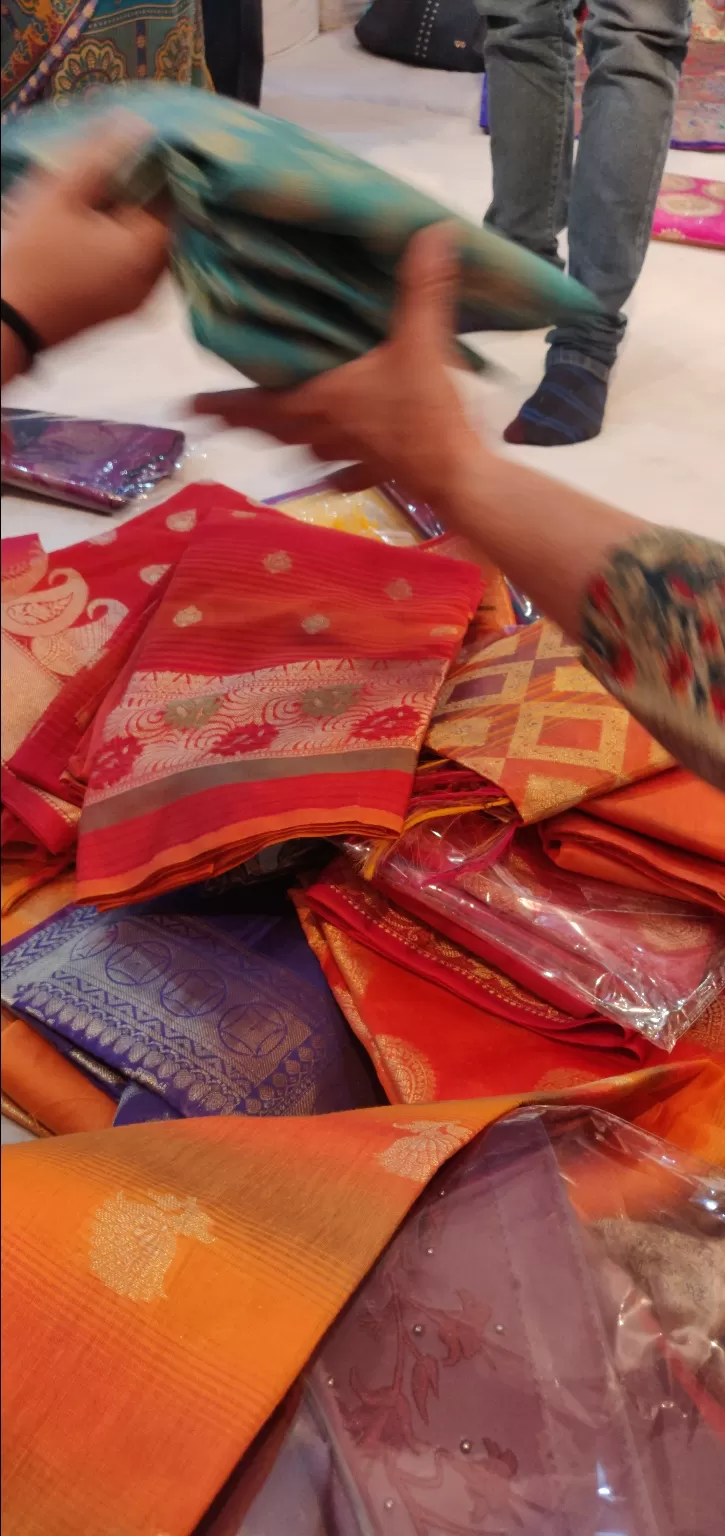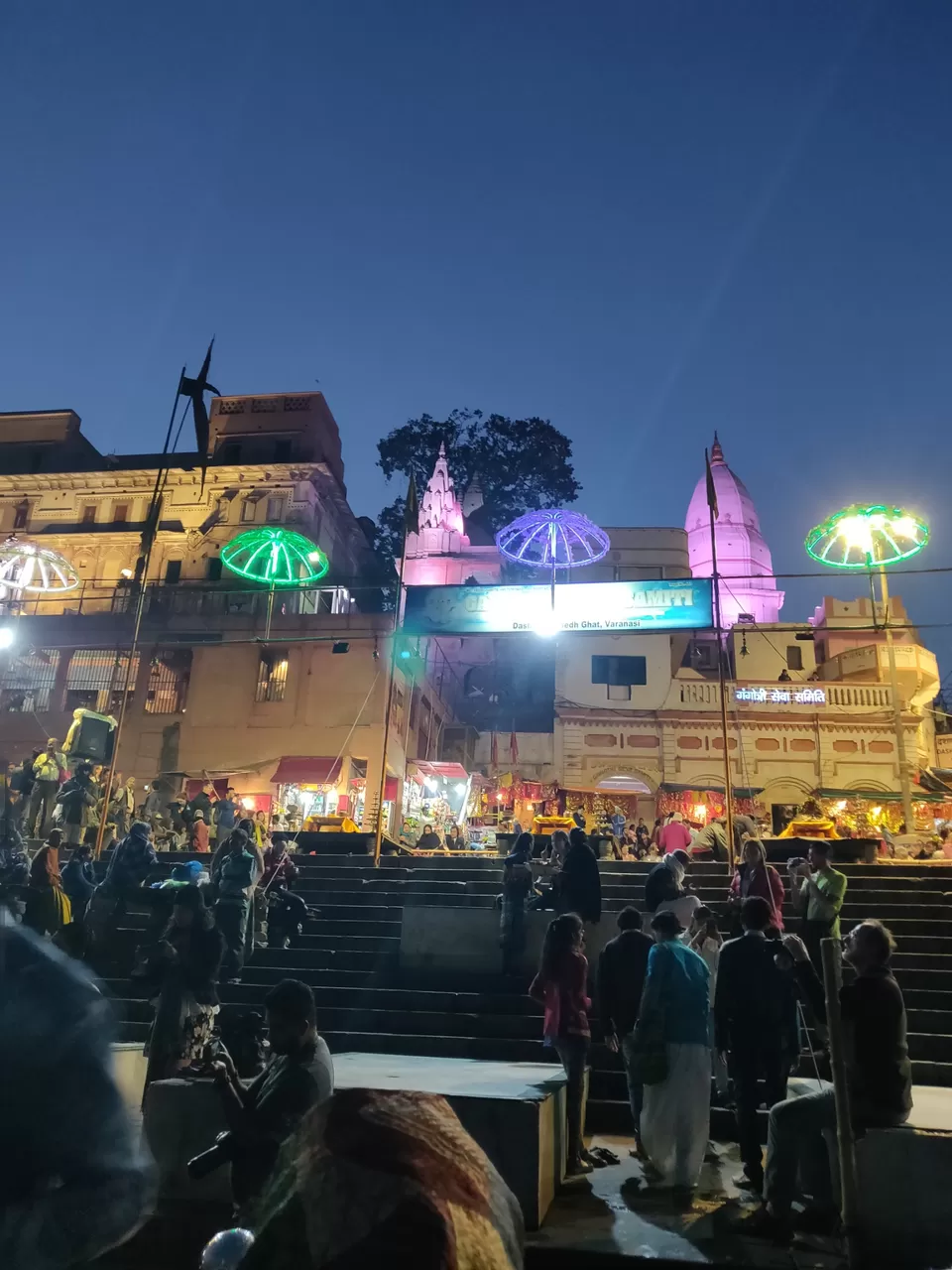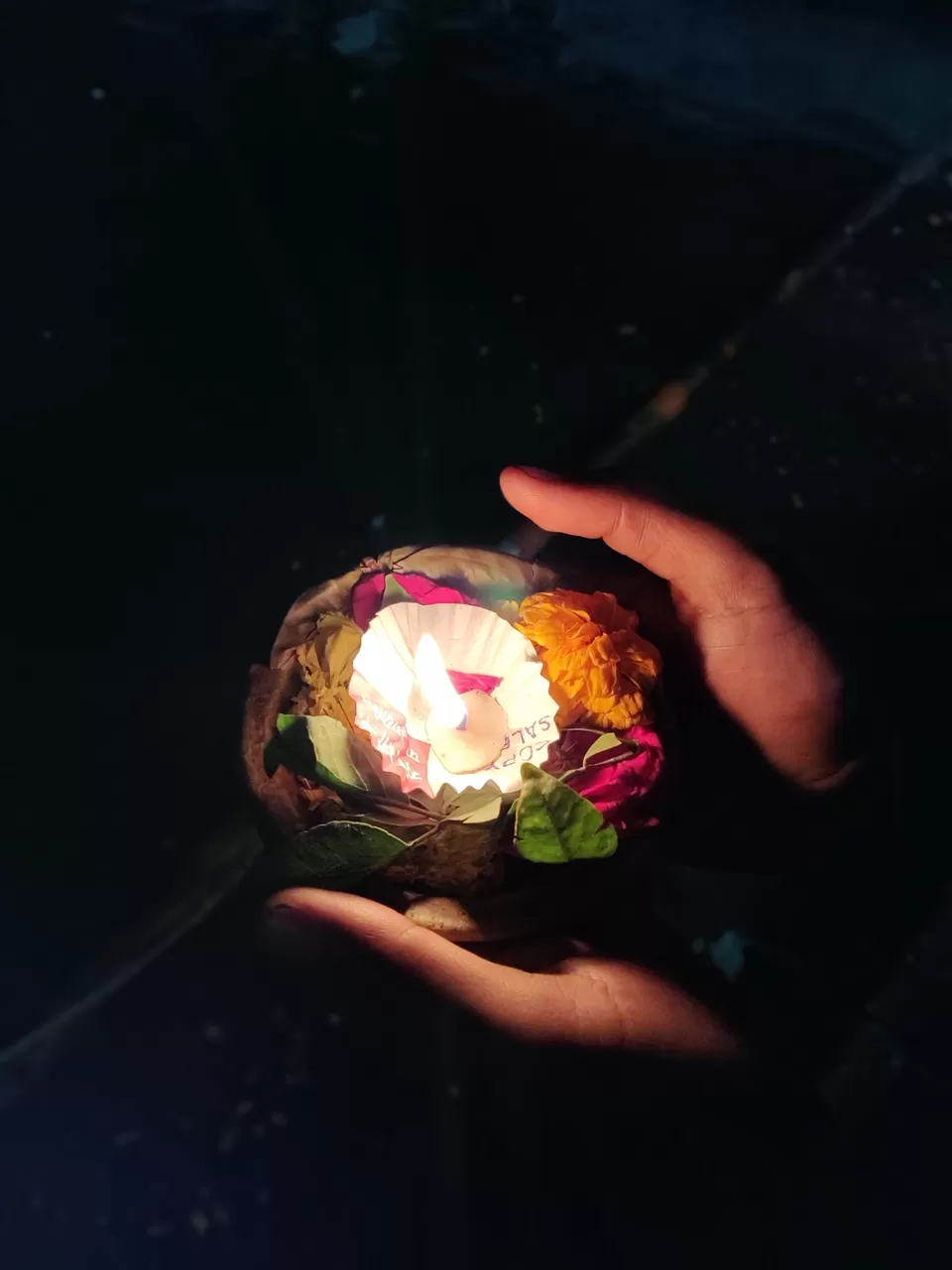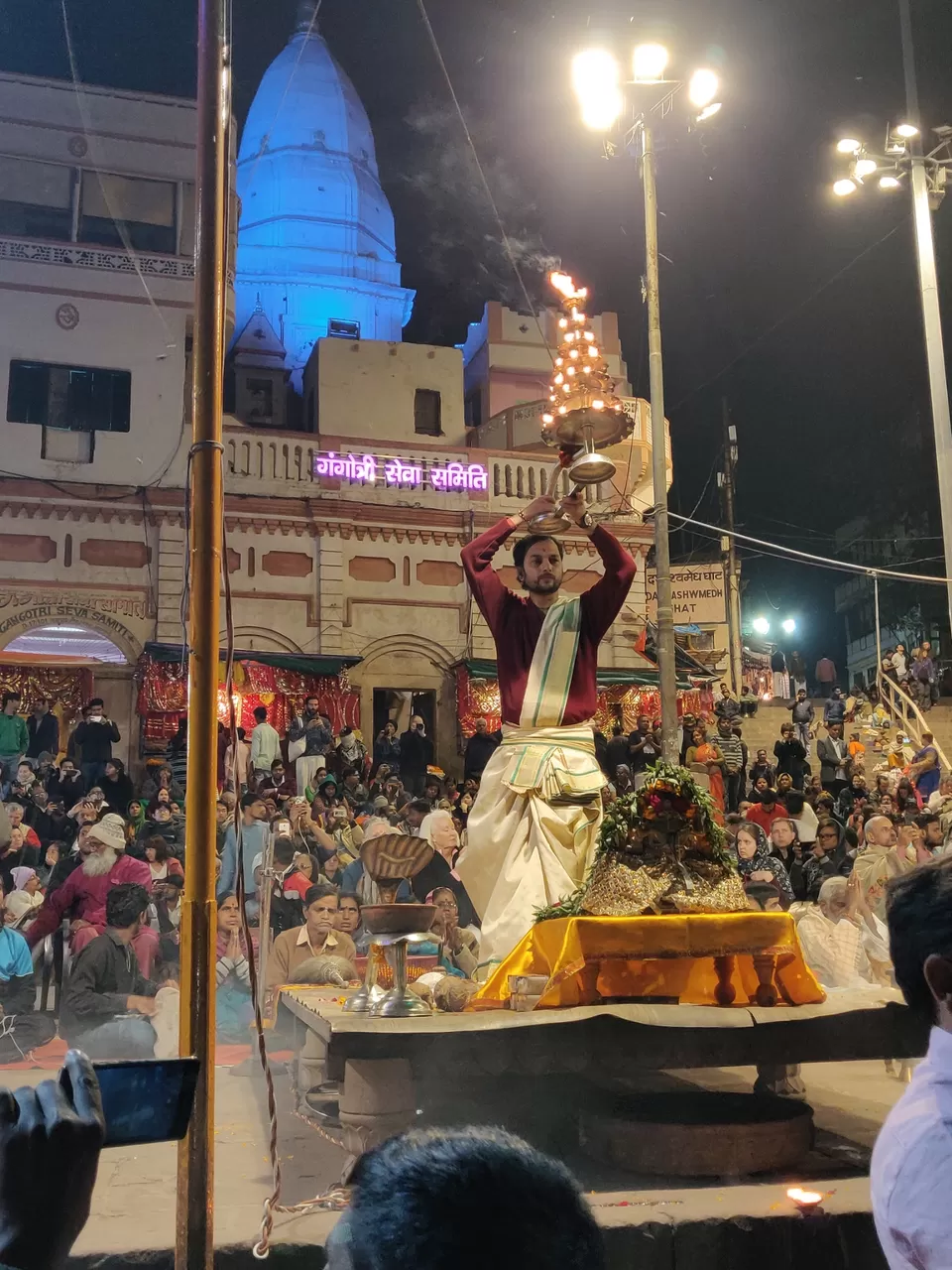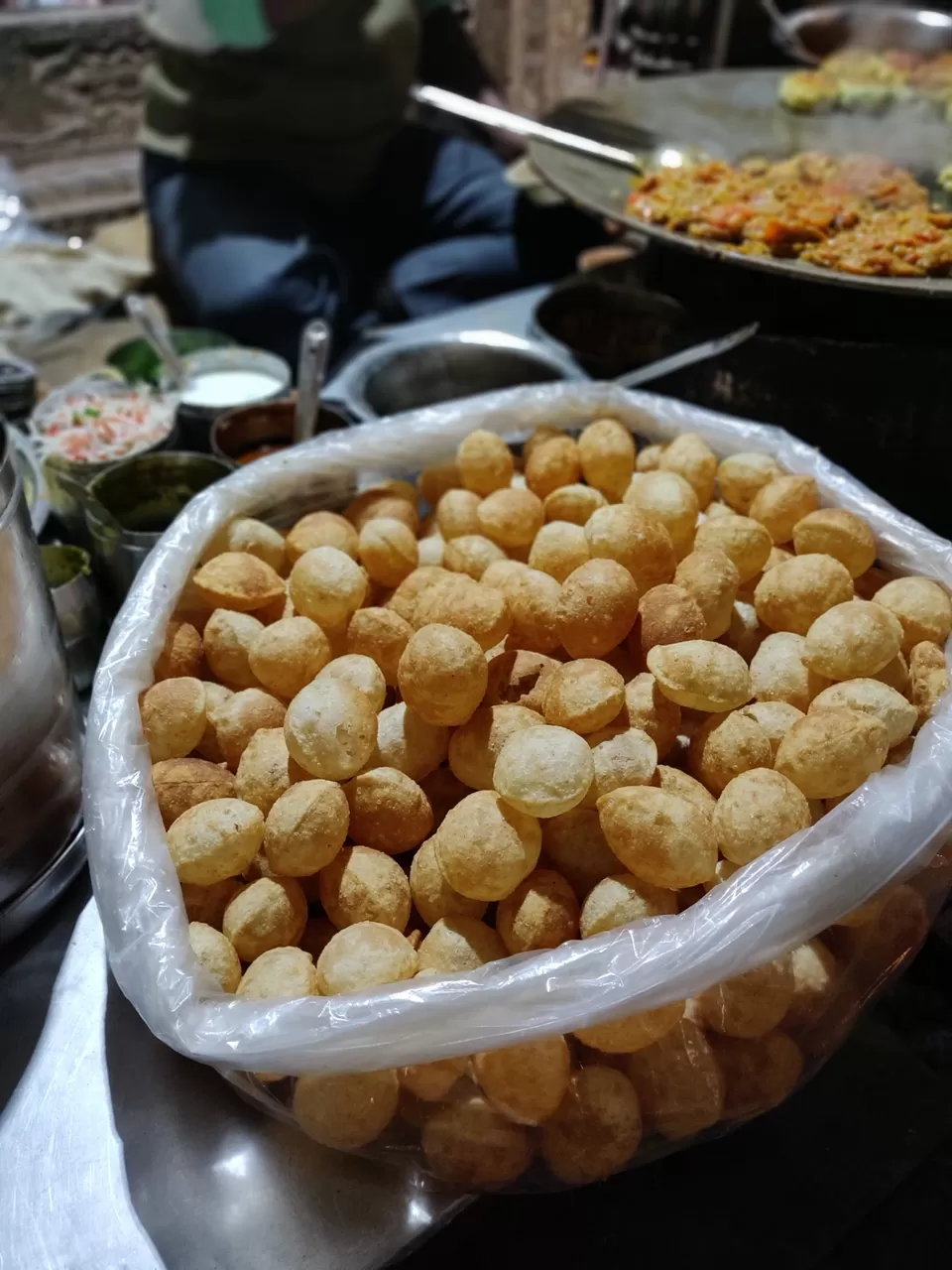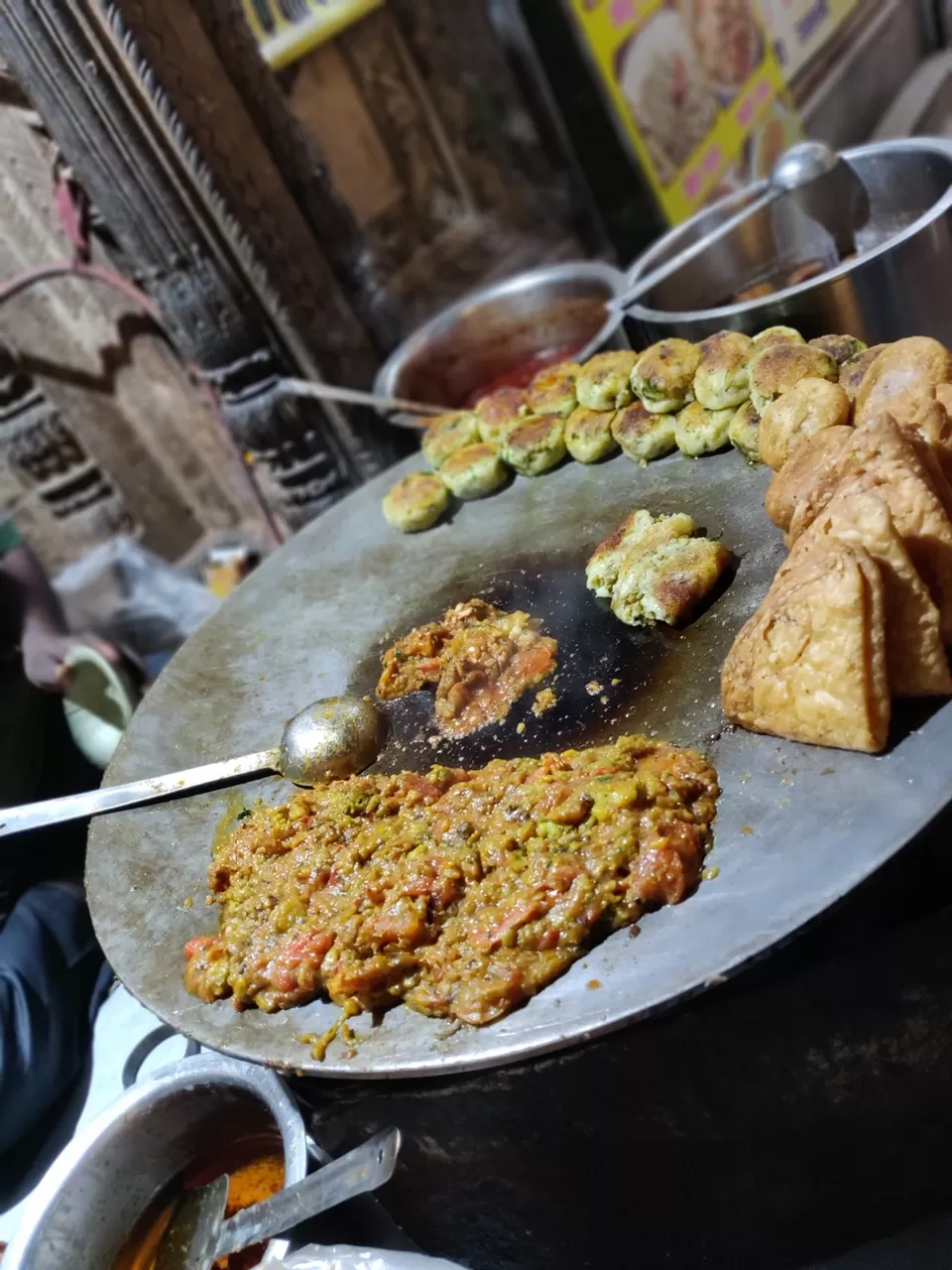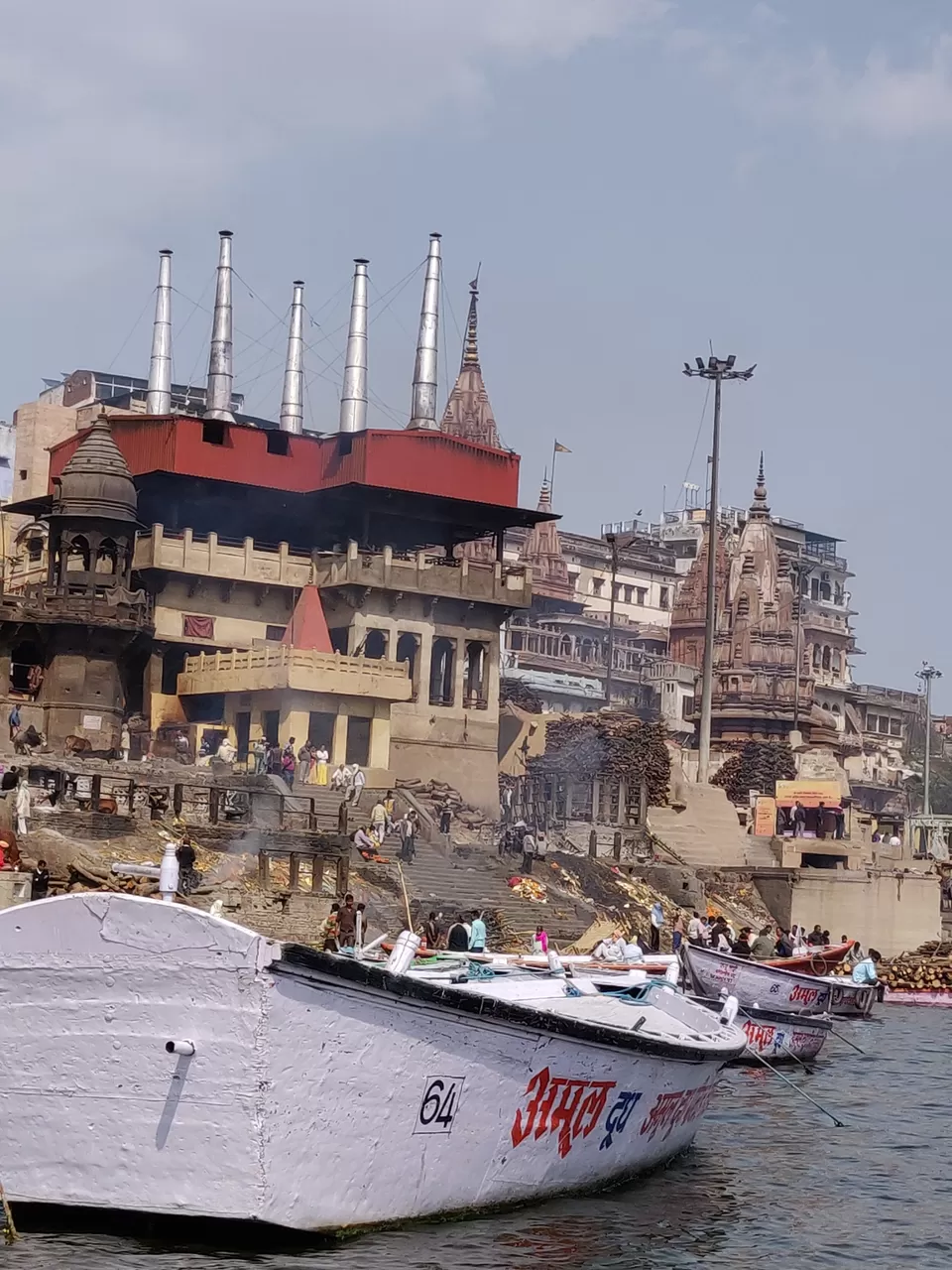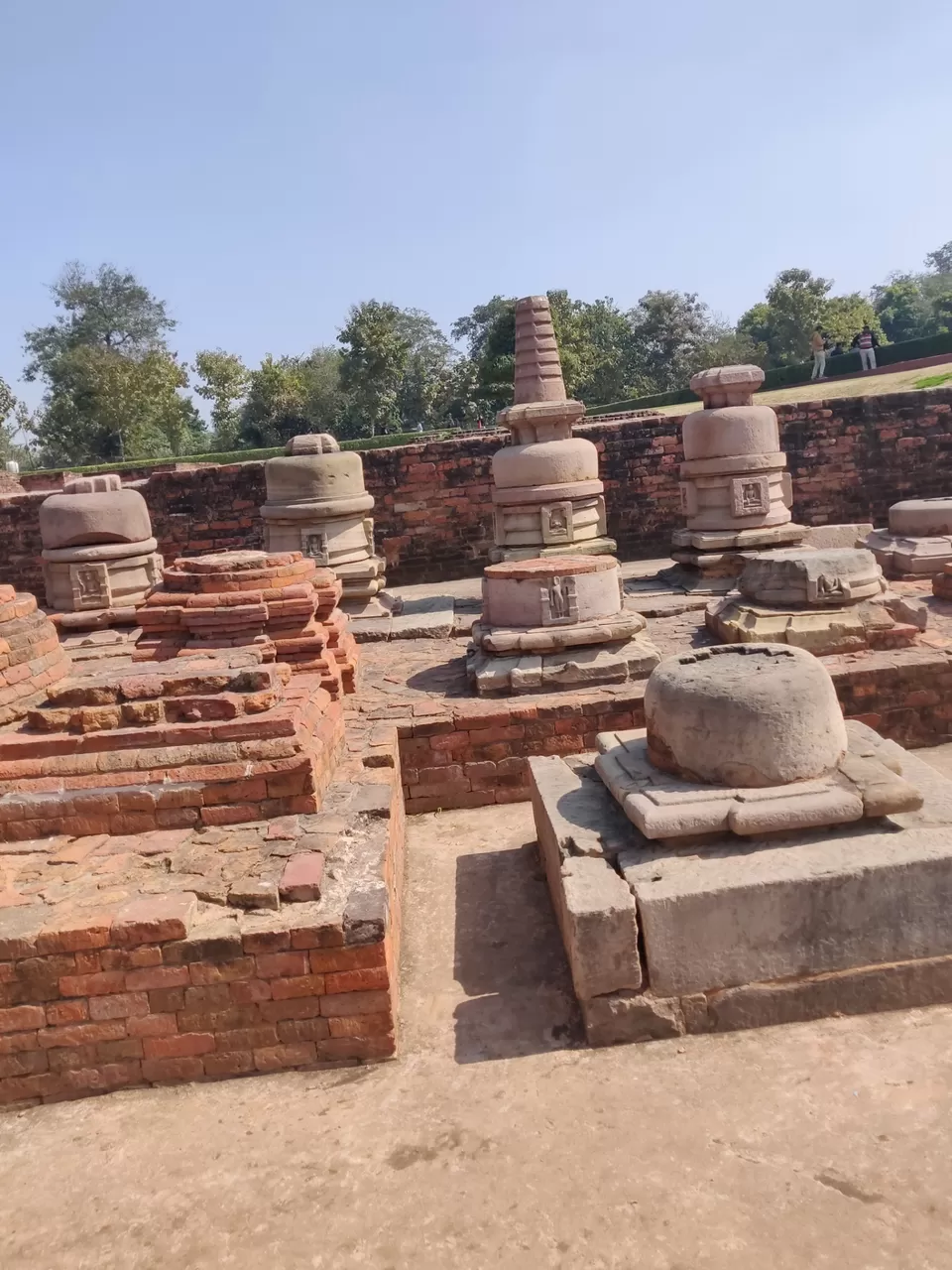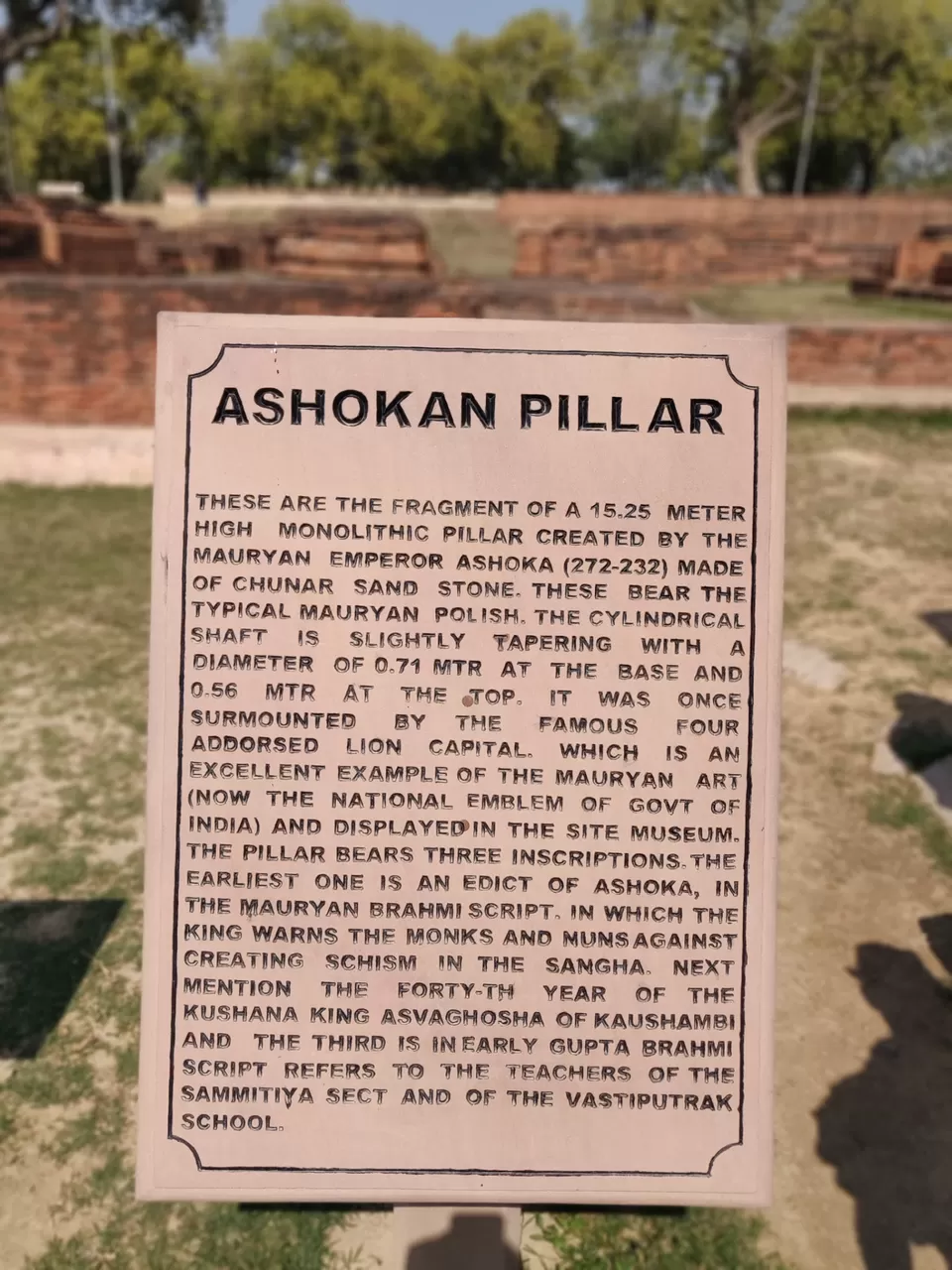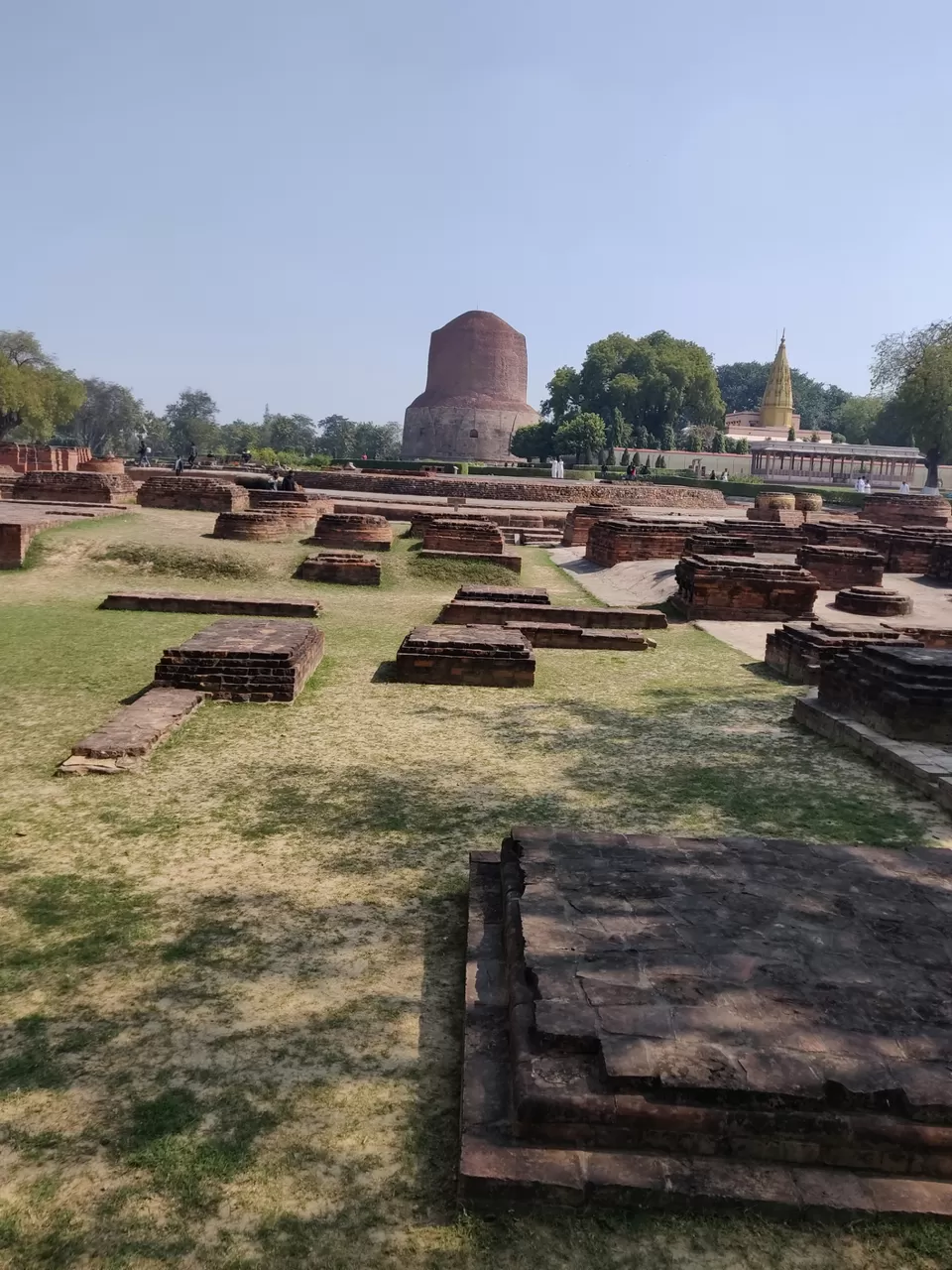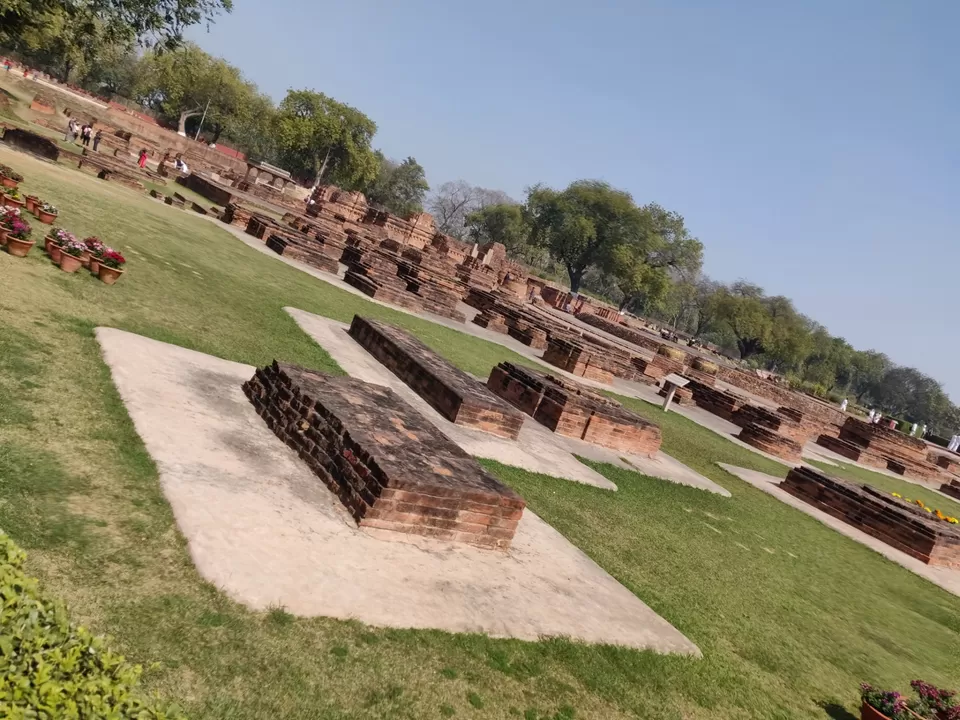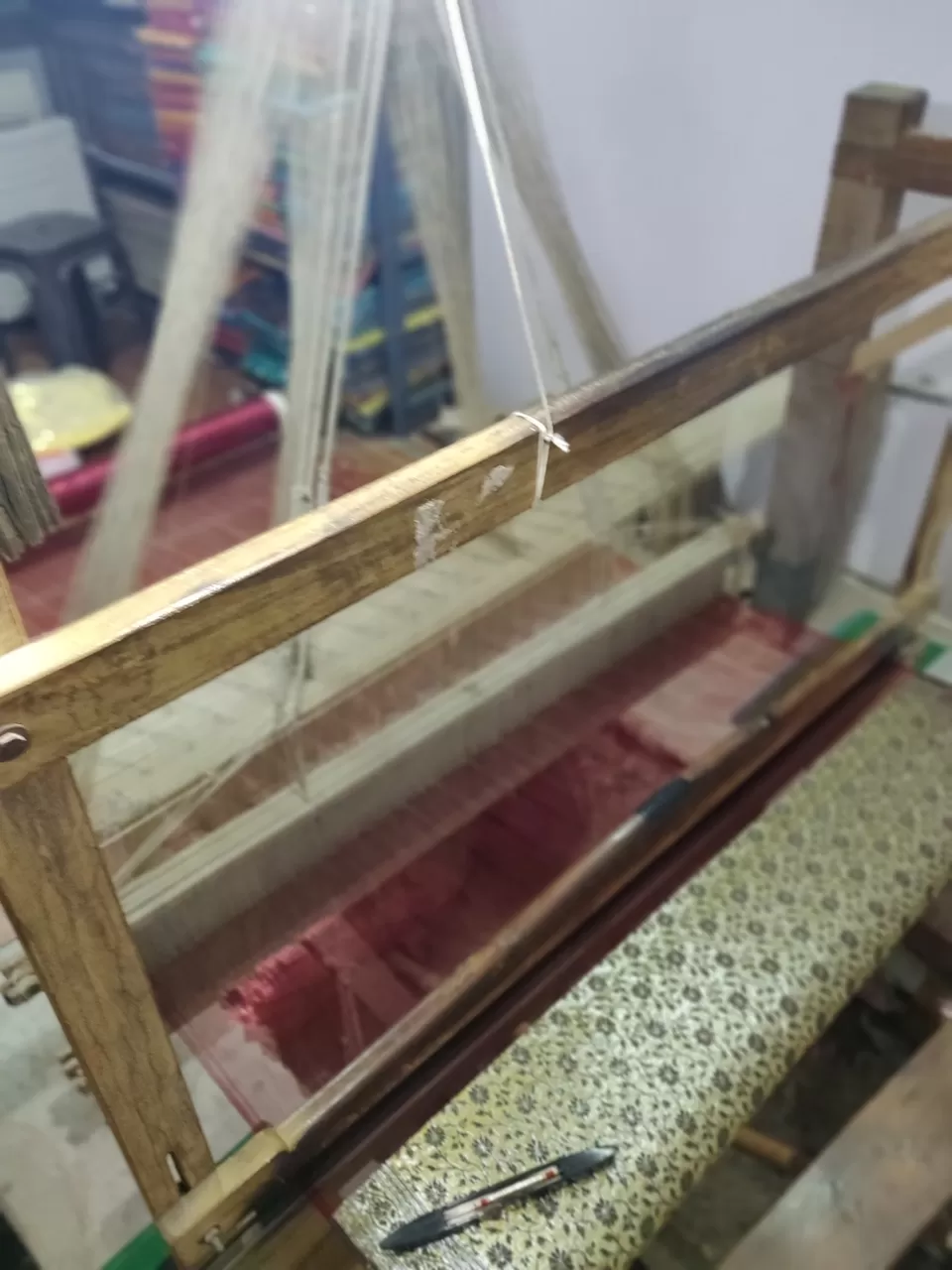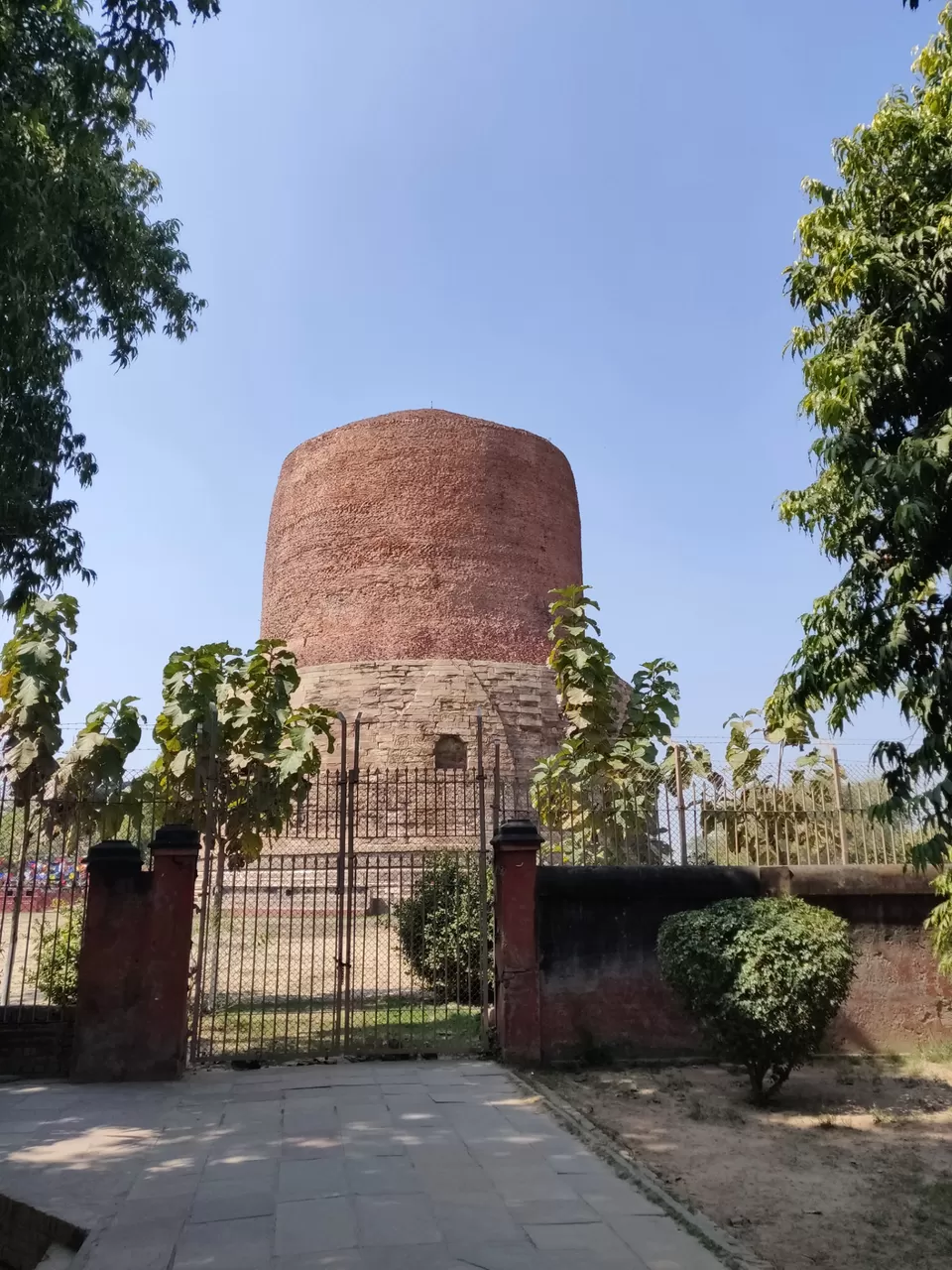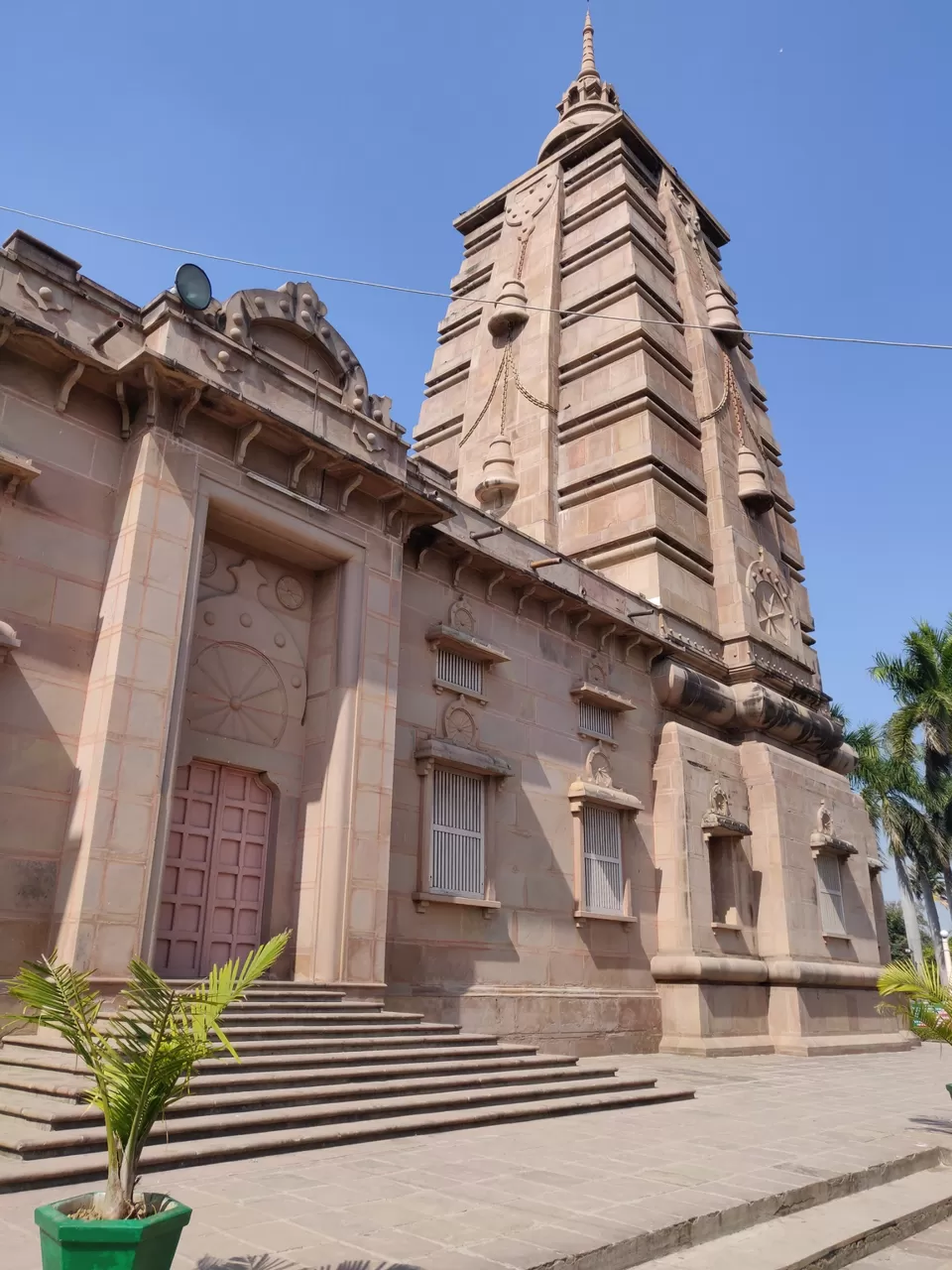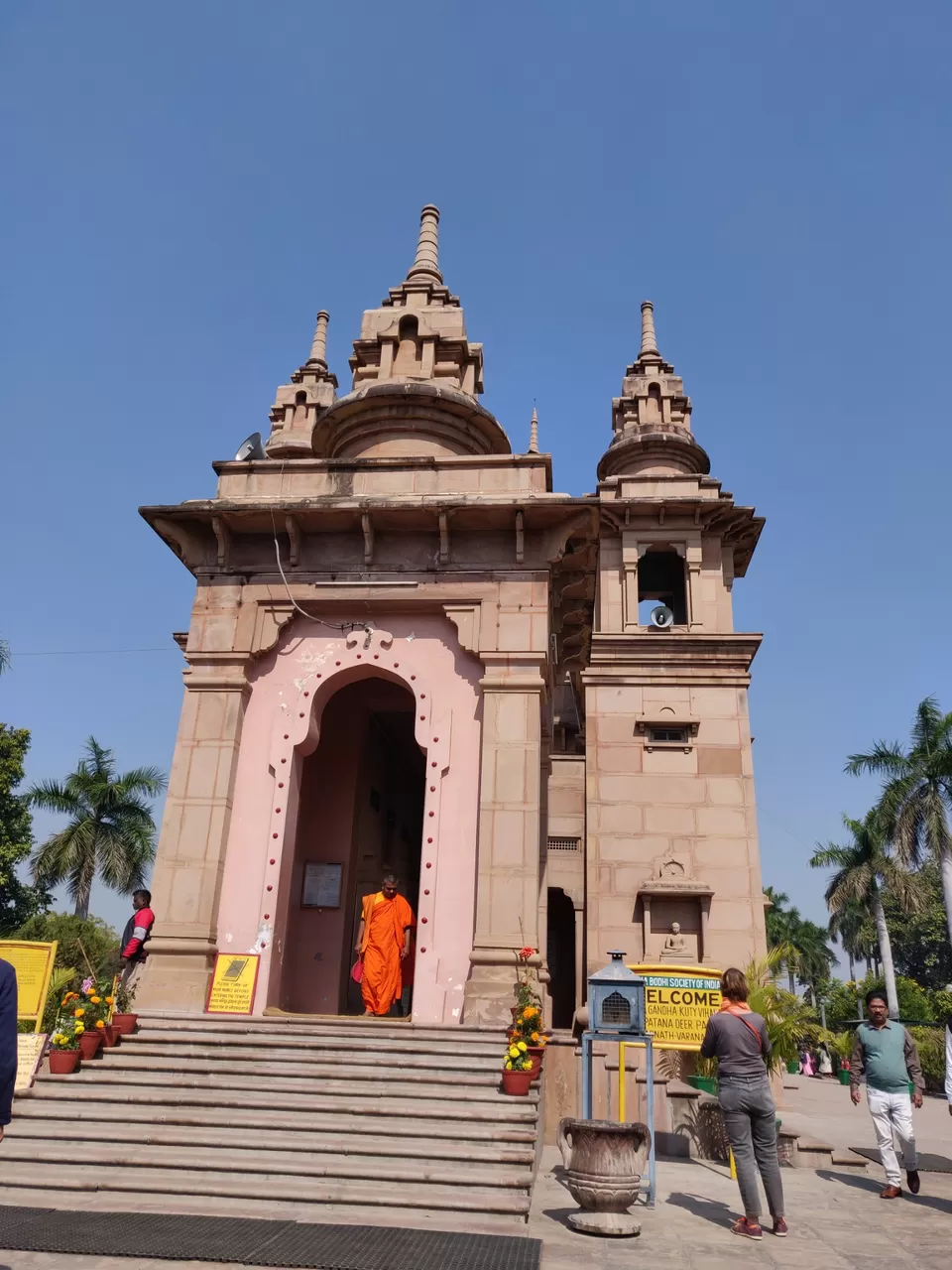 Visit to sarnath temple,assi ghat
We started our second day with heading towards sarnath temple which is approximately 10 kms from our hotel and took us half hour to reach. We reached there arnd 11 ..the temple is closed from 11 am to 1 for lunch..wo we could not go inside..but we visited the entire temple premises which is a holy place for Buddhist and jain pilgrims.we hired a guide who I must warn you is a scam as they don't explain you anything and their only motive is that the tourist should buy a banarasee saree..which usually are of inferior quality as my mother was duped last time she had visited sarnath...after the visit we went to assi ghat..the ghat is not as well kept as the dashashwamedh ghat. . but we spent some time on the ghat where we saw the locals making music , artist making beautiful sketches of the ghat sadhus playing musical instruments, children playing cricket as the sun set on the holy ganges river .in the evening we had our train back to Delhi..it was a short trip to Varanasi but had been on my bucket list for a really long time but this city has somehow stuck in my head ..it is a city that would awaken you spiritually as well as holistically. its a place fill with history,faith, diverse religious places,colors, delicious street food,a shopping heaven for women and lastly it places where people believe that if u die in kashi u would go to heaven ..but what they don't realize the place is heaven itself ...I am coming back here for sure!