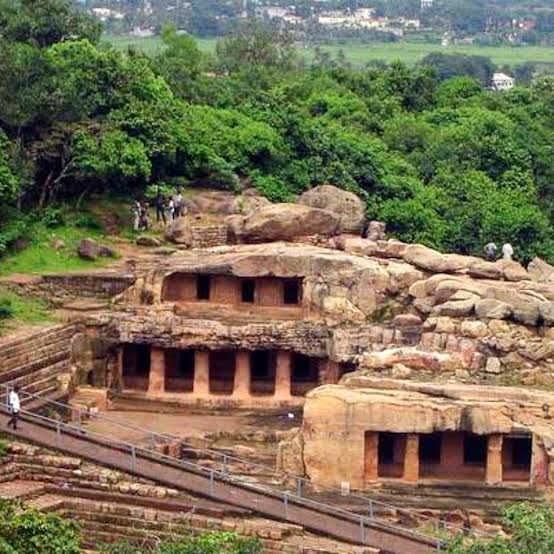 Kondapalli Fort a flavoured place or may be a hidden gem in nature. This place is perfect for the one who loves architecture.
This fort is located in a small village called kondapalli in Vijayawada, Andhra Pradesh.
I visited this mesmerizing place about 3 years ago and I am still having the memories in my mind. I reached this place by a car by taking the ghat road.But there are many options laid before to reach the fort .The village kondapalli has a railway station, which makes the journey easy .An another easy way to reach is taking a city bus from Vijayawada to the village. Once you are at the village, you have to hire a taxi or rented cars with which you can reach the kondapalli hill. And on the hill you come to see the Fort along with Dargah. The fort is said to be built by Musunuri Nayaks in late 14th century. And then it came under control of Mughals and later to Britishers.
The fort has a unique architecture which has combination of both British and Moghals sculpture.And it has three entrance gates. Along with this there is a big hall called as Nartanshala,a jail and a hidden escape route. There is also a deep reservoir and many water tanks which makes the place a little bit more interesting.
I come to know that my elders used to treck the hill in past, but when I visited the place trecking was stopped. Yeah, ofcourse the kondapalli toys which is a special attraction to the place. There are 2- 3 toy shops on the hill but many more in the villages. These toys are very famous as they are made carefully by the village artisans. They use soft wood and some vegetable dyes . Don't forget to buy these toys which you can not find anywhere else.
You have to return back till 5pm. And that's it. In this way you can have a simple and adventurous trip on a weekend. If you are enthusiastic to know history just give a trip to the place there are many more intresting things left to know there.
"I think beauty is not in a thing or in a place,it is present in the way you look at them if you are able to see beauty even in a rock then ofcourse a simple fort will become into a palace for you"