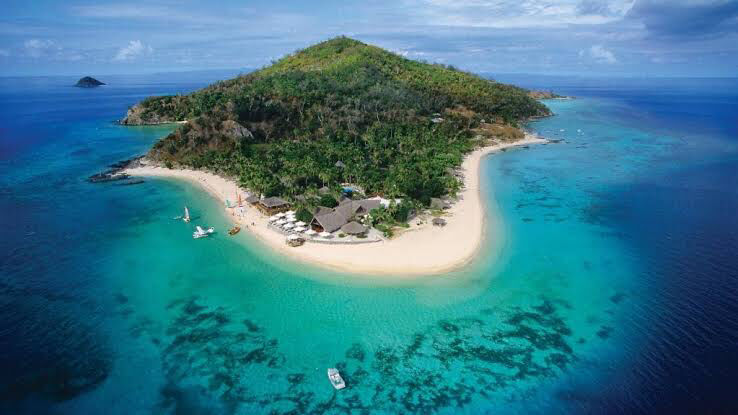 There's a lot to be said about Fiji. This collection of 330+ islands in the South Pacific has long been synonymous with paradise, and it continues to live up to that reputation. Every Fiji traveler passes through its largest island, Viti Levu, on their way to the remote sandbars and private islands that make the country so magical. But before you jump in a helicopter or on a boat, get to know Viti Levu's adventures, beaches, and culture, and be prepared to fall in love.
Map of Fiji: S 17.84° / E 178.01°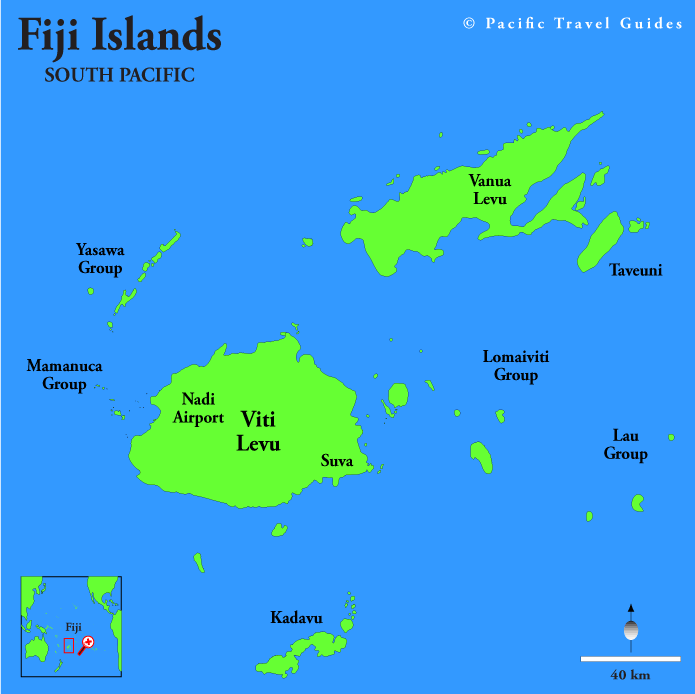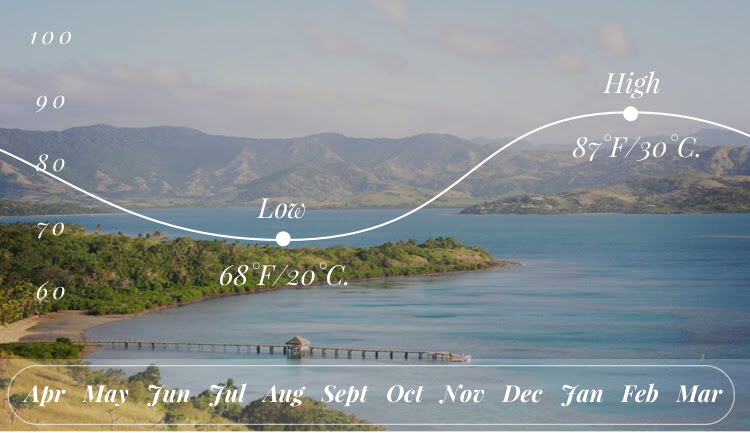 It's called paradise for a reason. Traveling to Fiji is almost always a good idea. The peak travel season is July to September. Though the weather is sunny and dry, the island can get crowded, causing resort prices to shoot up. November to April might see some tropical storms, and the shoulder seasons (May-June and October) are short, but gorgeous. Your trip will depend on your own vacation schedule.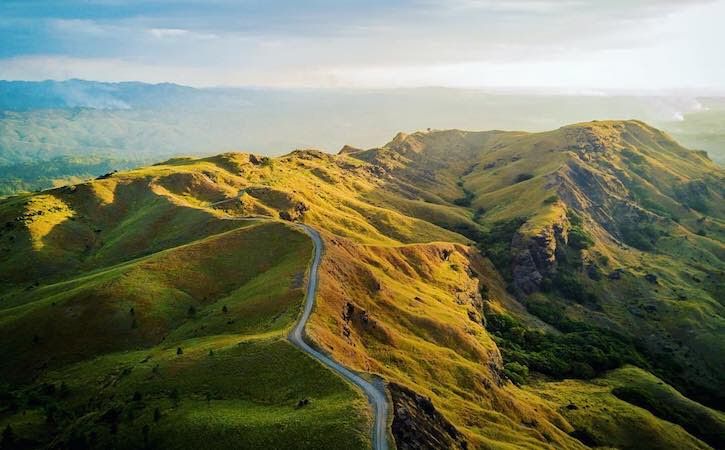 When you think Fiji you probably think palm trees and white sand beaches, right? While Viti Levu has its share of beaches, it also has an incredibly diverse terrain. From rainforests and mountain peaks, to sand dunes and waterfalls, the island has natural beauty in spades. Explore the Sigatoka River Valley, jumping on a boat and winding lazily through plantations. Stop off at the Sigatoka sand dunes, which offer incredible views of both sea and tropics. Then wade through the hot and steamy rainforest in the Namosi Highlands. If you manage to pack all this in a few days, you'll have had a full trip.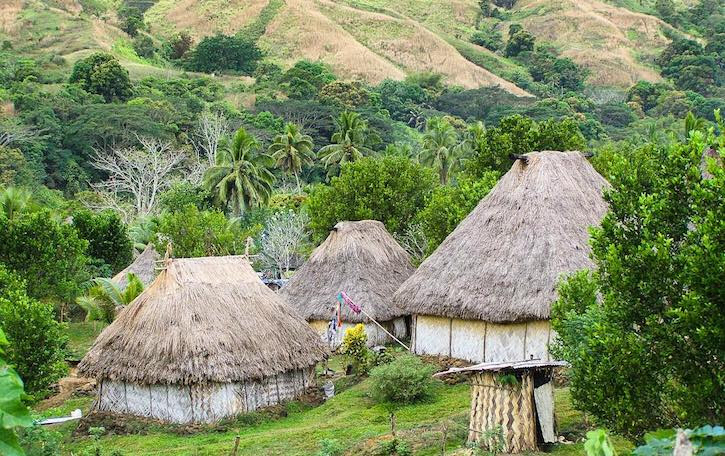 One of the best parts of staying on Viti Levu is the exposure to Fiji's incredible culture. The island may not be big, but it has a fascinating history of indigenous settlements, tribal warfare, and even cannibalism. Stop through Navala Village to see the last remaining examples of traditional Fijian architecture. Make a visit to Sri Siva Subramaniya Temple, a colorful and ornate Hindu temple that is the largest of its kind in the Southern Hemisphere. Finally, don't forget Fiji's claims to big cities. Nadi and Suva may be tourist traps at times, but the majority of Fiji's population live here, so they're definitely worth checking out. Plus, the cities are the best place to try authentic Fijian food.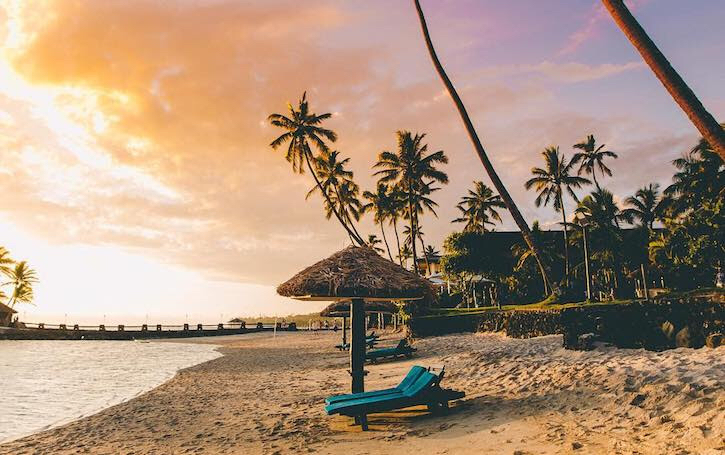 The best attractions in Fiji are where the sea meets the sand - and whether you're adventuring or taking it easy, Fiji's beaches are famous for a reason. Nearby islands like Mamanucas and Yasawas, and isolated sandbars scattered through the archipelago are often people's first choice for beach days. Charter a boat or helicopter and hop around to find your own hidden paradise. Or, if you're committing to Viti Levu, check out the resorts along the Coral Coast and the gorgeous white-sand Natadola Beach. Lay out a towel and relax, or take part in the numerous water sports. We're talking the typical attractions, like jet skis, kitesurfing, scuba diving - you know, the usual.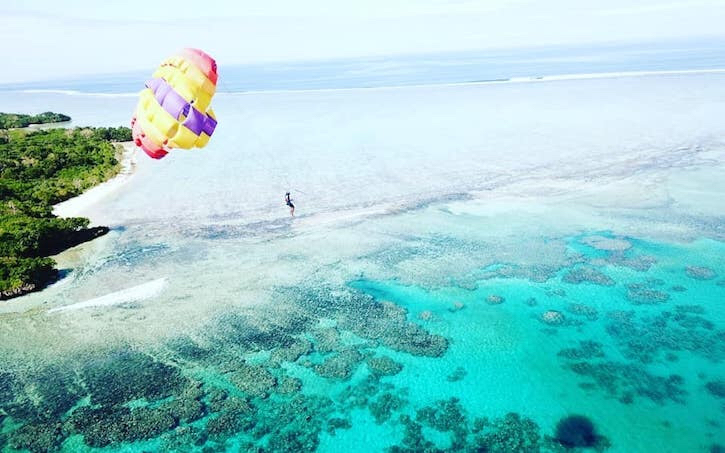 When the relaxation is over, it's time to get active. Rent a 4x4 and go offroading through the jungle, stopping to spot Fiji's natural animal life. Explore the Naihehe Caves, and learn about their fascinating history of cannibalism and pagan worship. Go river rafting through Upper Navua River for one of the most incredible experiences in the world. End the day at the Sabeto hot springs and mud pool, where you can lather on some thick mud, or just retreat to your hotel spa and regale your masseuse with stories of your adventures.
What to eat?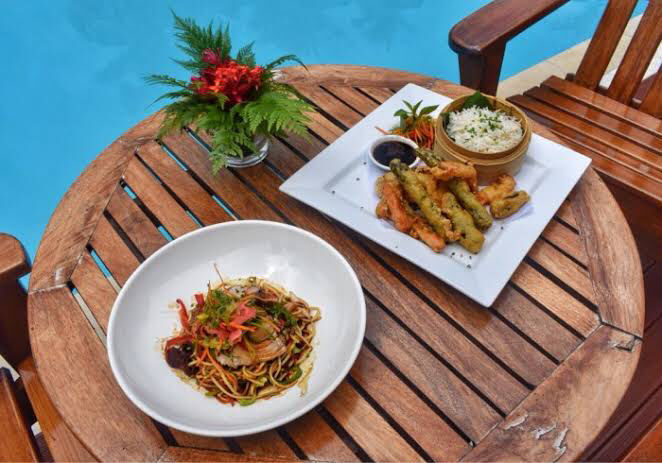 Don't be content with spending your time eating at your hotel's buffet. Venture out into the city to try the local cuisine. One of Fiji's most iconic dishes is kokoda, a dish similar to ceviche with fresh marinated mahi-mahi. Partake in a traditional kava ceremony before heading to NASA bar for cheap Fiji beer with a fun atmosphere. But the most unique dining experience has to be Cloud9 - a two-level floating bar in the middle of the ocean. Featuring cocktails, pizza, and a sun deck, this is an unbeatable Fiji experience.
Where to stay?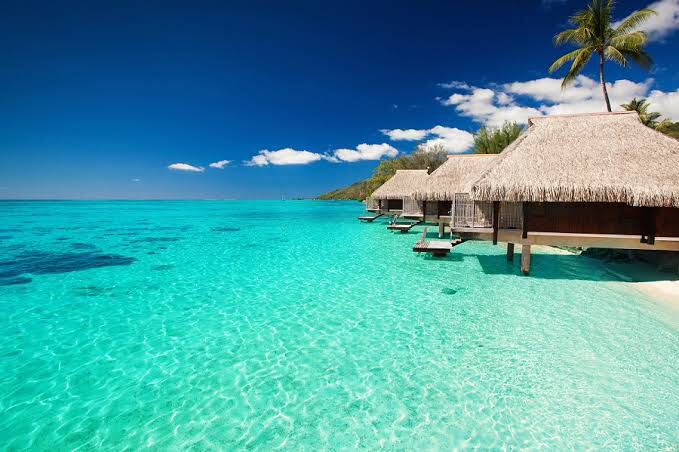 Fiji is a haven for some of the finest resorts in the world. Private beaches, bamboo cabanas, sprawling pools - there really is no other way to do Fiji. Warwick Resort and Naviti Resort sit along the coral coast and offer all the best amenities. Though, of course, you could just go the whole nine yards and book your own private island – or, a room in a resort on a private island.