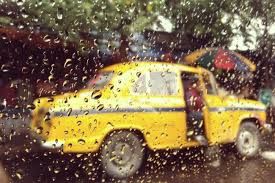 Kolkata – a 350 years old city is called City of Joy, City of Procession, City of intellectuals and what not.
In 1690 Job Charnock a British administrator of East India Company took lease (jagirdari) of three villages namely Sutanuti, Gobindapur and Kolikata and the city Kolkata was born. It is said Kolkata's name derived from Kali khetra (Place of Kali). Kolkata is located in the east bank of River Hoogly (Ganga). It was also the first capital of British colonial India before it was shifted to Delhi. Kolkata has very rich history; every road has some story to tell.
Kolkata was built by British over a period of time. Old Kolkata still carrying out their presence in terms of buildings, monuments, cemeteries etc. There are lot to see and it will take almost two three days' time to cover whole city. Below are the few spots which can be covered in one day.
We'll start with the blessings of Maa Kali from Dakhineswar which is located at north Kolkata on the banks of river Ganga.
1. Dakhineshwar Kali Mandir & Belurmath:

This is the place where thakur Ramkrishna & Swami Vivekanda spent most of their lives. Come early morning here for offering prayer. There are lot of stalls available for flowers & other puja items across the temple. Belurmath is just at opposite bank of Ganga, this was established by Swami Vivekananda and headquarter of Ramkrishna Mission. Motor boats are available for whole day for ferry.
After prayers come back to Dakhineshwar, visit nearby eatery shops to have breakfast – Hot Hing (Asafoetida) Kachori & Cholar Daal – its awesome.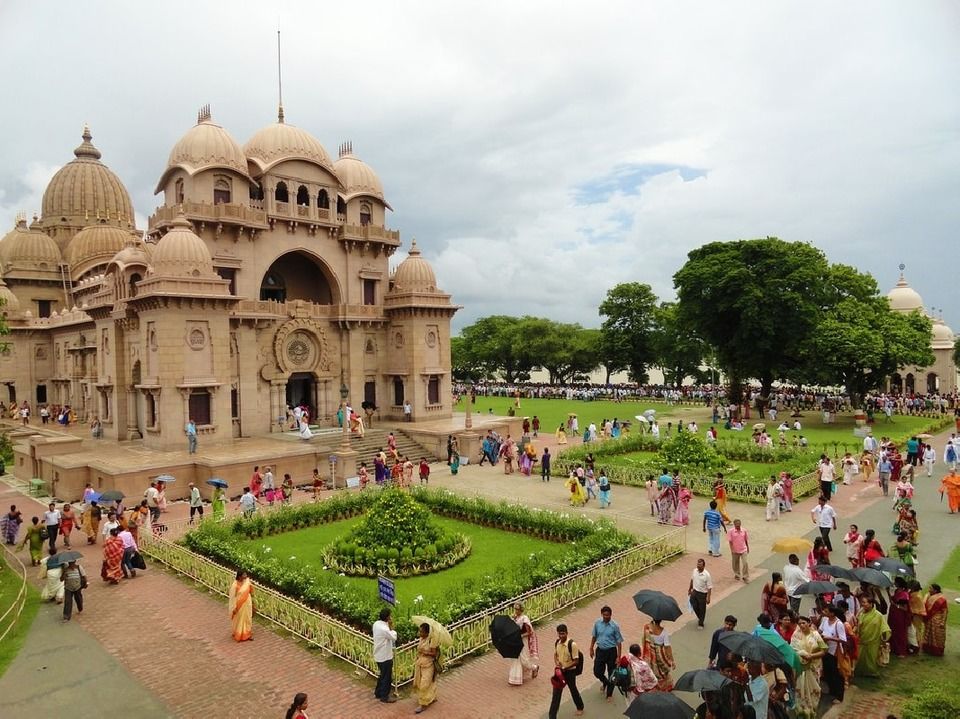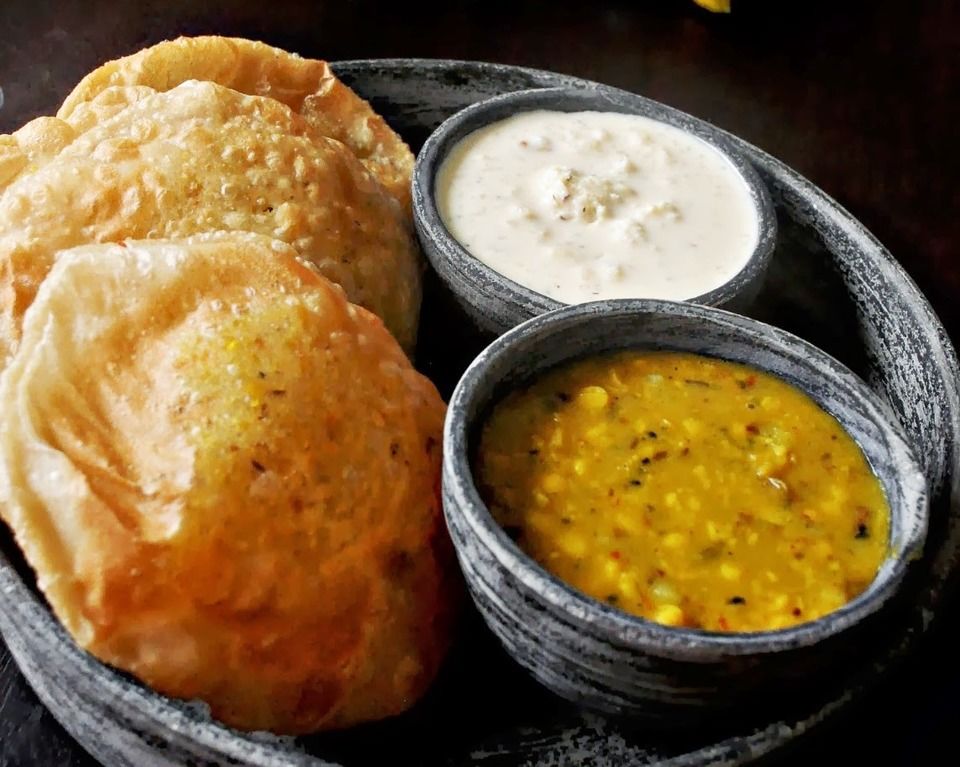 2. Jorasanko Thakur Bari & Marble Palace:
Jorasanko Thakur bari where first non-European Nobel laureate Rabindra Nath Tagore was born. It is the place where he spent most of his childhood & died in 1941. Now this building is restored and serves as Tagore museum.
Marble palace is just few minutes away from Thakur bari. It's one of the best preserved and most elegant houses of nineteenth-century. The mansion is famous for its marble walls and floors, from which its name derives. This palace was built in 1835 by Raja Rajendra Mullick, a wealthy Bengali merchant.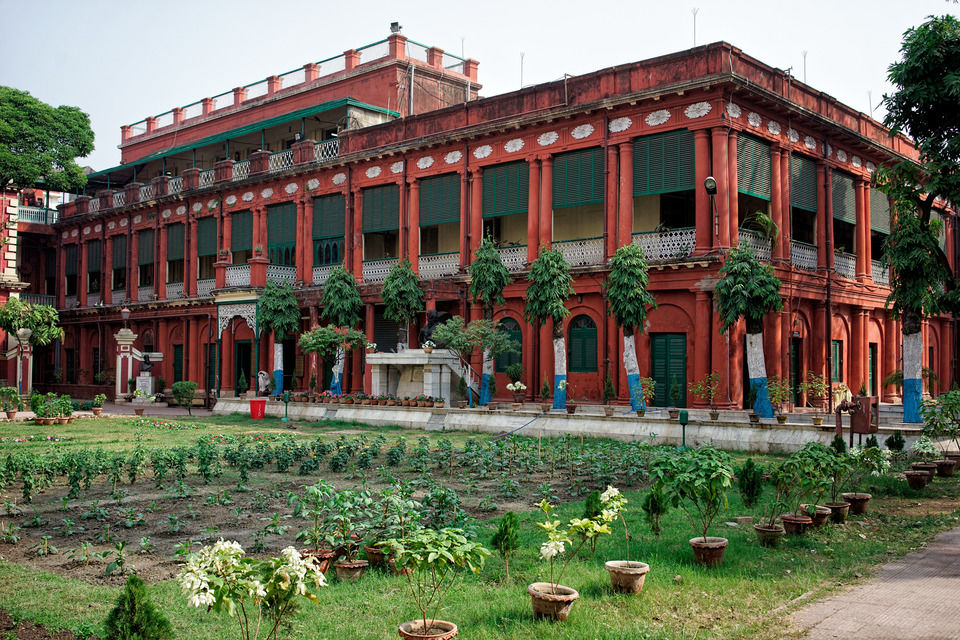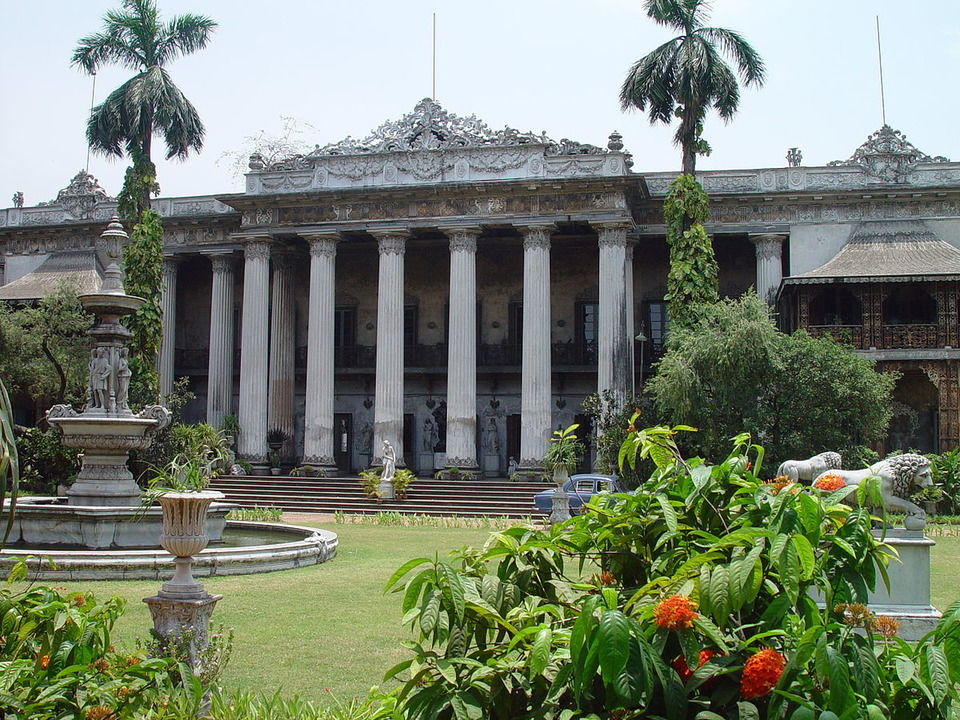 3. Howrah Bridge:
Howrah Bridge is the symbol of Kolkata, its sixth longest cantilever bridge connecting Kolkata & Howrah. It's a British engineering marvel which is carrying a daily traffic of approximately 100,000 vehicles. The bridge has been shown in numerous films, such as Kahani, Barfi, Piku, Gandhi and so on…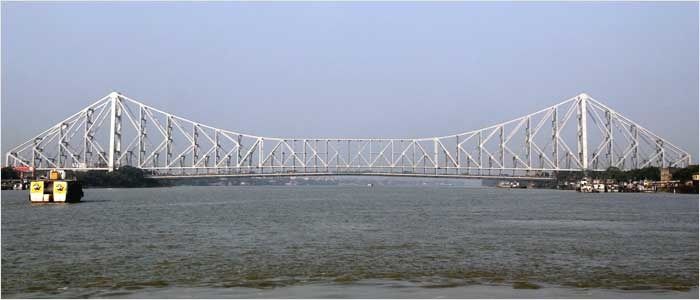 4. Esplanade:

This is shopper's paradise. There are lot of roadside hawkers selling garments, electronic items, shoes and many things, but you have to bargain to get best price. Apart from this there are shopping malls also like New Market, Sriram Arcade etc. It is said if you want then you can get tiger's milk also here.

From Esplanade you can take a short heritage Tram ride to Maidan & Back. It is really a refreshing ride through greenery and definitely enjoy a lot.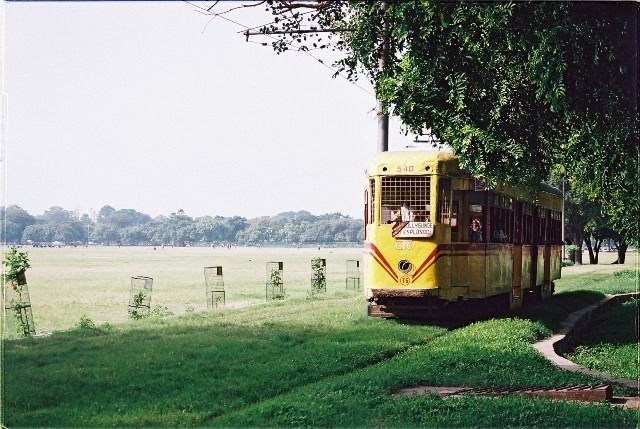 5. Indian Museum:
It is just few minutes away from esplanade. The Indian Museum is the largest and oldest museum in India and has rare collections of antiques, armor and ornaments, fossils, skeletons, mummies, and Mughal paintings. It was founded by the Asiatic Society of Bengal in Kolkata, India, in 1814.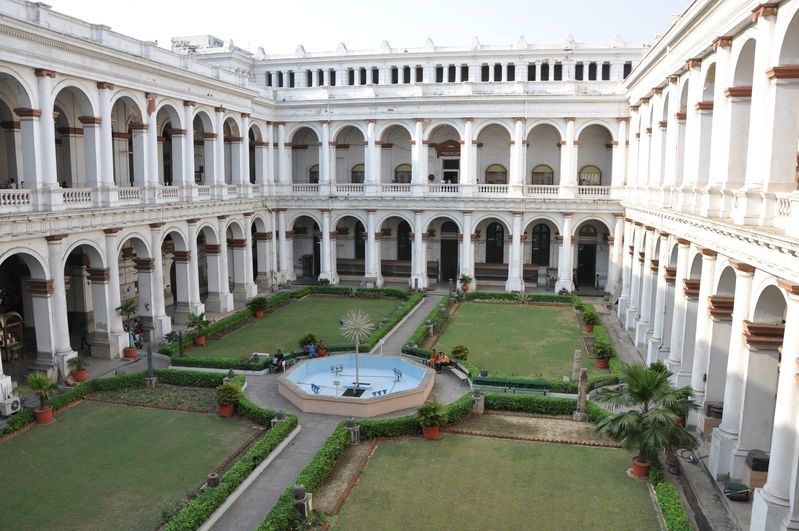 • Before heading for another destination we can have an authentic Bengali lunch at Bhojohari Manna restaurant and must taste their Dub Chingri (Prawn in Coconut) or at Aaheli, Peerless Inn.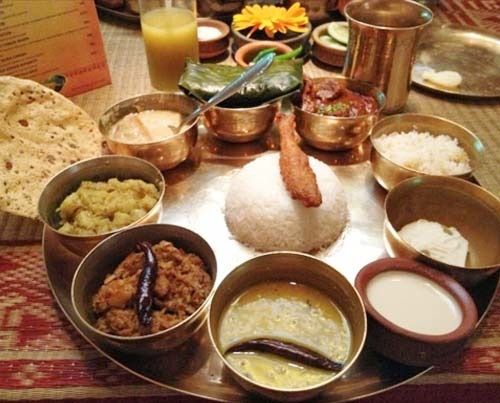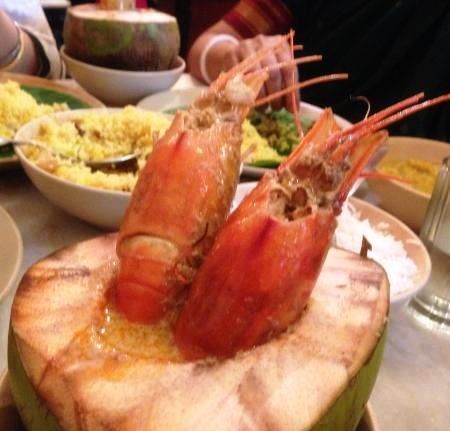 6. Sahid Minar & Maidan:
Maidan or a large green field is right at center of Kolkata which is a breathing point for today's Concrete jungle.
Sahid Minar formerly known as the Ochterlony Monument, it was erected in 1828 in memory of Major-general Sir David Ochterlony, commander of the British East India Company, to commemorate both his successful defense of Delhi against the Marathas in 1804. Later it was rededicated to the memory of the martyrs of the Indian freedom movement and hence renamed the "Shahid Minar," which means "martyrs' monument".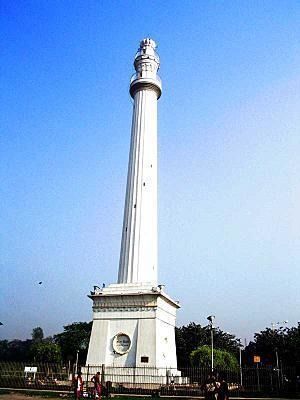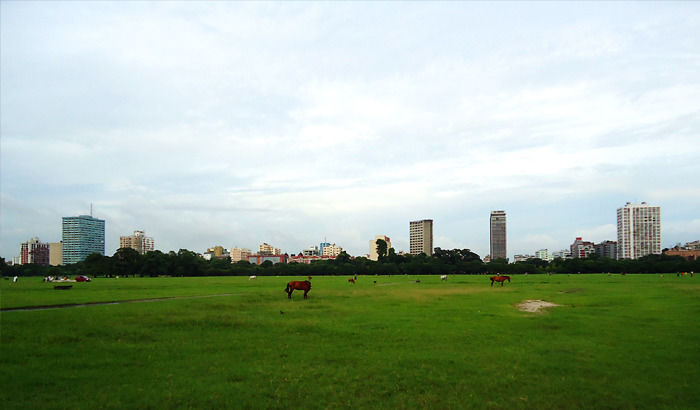 7. Victoria Memorial:
Just located beside maidan, Victoria Memorial a British architecture at its best. It was built between 1906 and 1921 and was dedicated to the memory of Queen Victoria and is now a museum and tourist destination.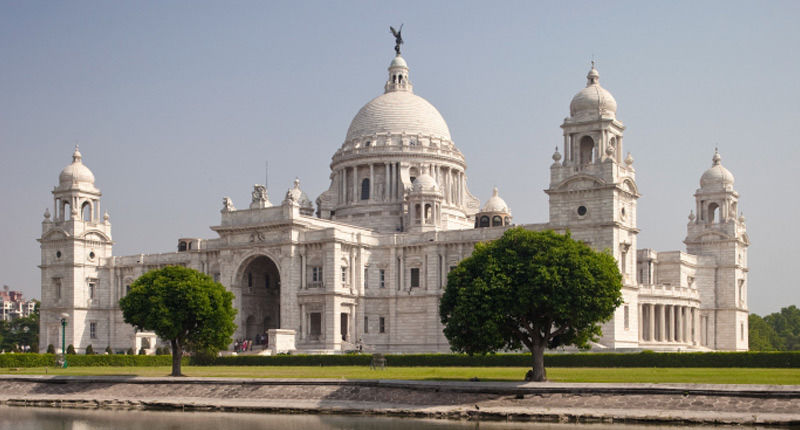 8. Kalighat:
We started our tour with blessings of Maa Kali and will end also. Next destination is Kalighat. This is located at south kolkata. Its one of the 51 shakipeeth, it is said right toe of Sati fallen here. A lot of devotees come every day to worship Goddess Kali but it is found that Saturdays and Tuesdays are the days when maximum numbers of devotees turn up.
This is end of our journey, come to directly Millennium park just at the bank of River Ganges, relax and enjoy the view of Howrah Bridge & cool breeze of the river in the evening. Later at night come to Floatel – a Floating Hotel on River Ganges, for Dinner. It will be good experience to have dinner on Ganges.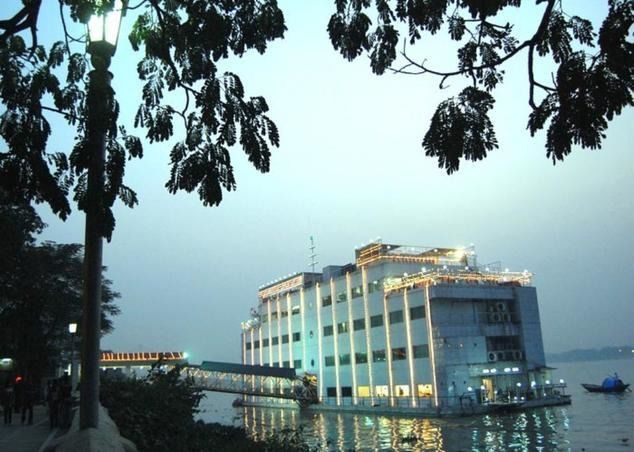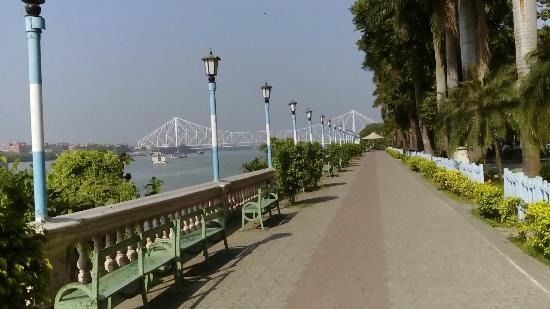 This is not just end, there are lot more to see like Writers Building, Fort William, Birla Planetarium, Birla Temple, St Pauls Cathedral, GPO, Nicco park, Science city etc. but not possible to cover in a single day.
Best time to visit Kolkata between October to February.
Kolkata is well connected by trains, trams, metro, bus, Taxis, ferrys. But hiring a cab for whole day is preferable.
See you soon in Kolkata :)