Kerala is very often referred to as God's own country. If you visit Kerala Backwaters you will understand why it is rightly called so. The first picture that comes to my mind when I think of Kerala is that of a houseboat sailing in backwaters,lined with coconut trees. The backwaters of Kerala comprises of scenic stretches of canals,lakes and lagoons parallel to the coast of Arabian Sea.
Backwaters of Kerala is definitely in the bucket-list of every traveler travelling to India. While visiting Backwaters one has two options-Alleppey and Kumarakom. Both the regions are backwater paradise. The most popular way of exploring the picturesque backwaters is by cruising in a houseboat. Houseboat cruises are popular in both Kumarakom and Alleppey which is also known as Alappuzha. During my visit to the backwaters I chose Alleppey. Alleppey has a number of canals passing through the villages and connecting to the backwaters. Kumarakom, on the other hand, has fewer canals, and you can treat your eyes to green paddy fields and coconut lagoons.
Tourism in Kerala is fairly expensive particularly when we talk about Backwaters and houseboats. Houseboats is a big business and a major source of income for a reasonably large population residing near the backwaters. But houseboats is not the only way to appreciate the serene beauty of backwaters. Here I bring to you the perfect guide to Kerala backwaters and the different ways by which you can savour every moment there.
Reaching Alleppey : The nearest airport is Cochin International Airport,which is at a distance of 75 kms.
Best Season to visit Alleppey : Best season to visit Kerala is during winters. But basking in the sun while sitting in a canoe and drifting along the canals has a joy of its own, so one can consider enjoying their summer afternoon in the backwaters.During monsoons tourism is less and so there is a scope of lots of off-season discounts.
Staying in Alleppey :
Homestay – There are several homestays in and around Alleppey. Homestays have an interesting concept sometimes you get to stay with the owner's family. Staying with a localite,tasting their local delicacies and knowing more about their culture is like the icing on the cake.
Houseboats- Houseboats are popular option for an overnight stay. Houseboats have different categories-Budget,Deluxe,Premium. You can choose one depending on your budget. Houseboats can cost you anything between Rs.8000 to Rs.30,000 for a night. Houseboats follow a government rule which allows them to cruise daily only from 12 in the afternoon till 5 PM. After which they park the houseboat and prepare dinner. Early morning another hour of cruising is allowed, after which the guests are required to checkout by 9 AM. Spending a night in a houseboat had always been in my bucket-list,and I am glad I ticked it off my list. I had booked my houseboat online with Alleppey Houseboat Club, there are several operators available online, if you don't wish to book one online you can directly visit the Jetty by 12 PM and book a houseboat directly.
Alternative to houseboat :
Canoe : If you are a solo traveler or on a budget this is the best option for you. A canoe is a narrow boat, in a typical one just 2 people can sit. They are not only a cheaper option, but are also environment friendly. Since the houseboats are huge in size they cannot fit in the narrow canals, but a canoe easily can. One can experience the local life, watch people bathe, wash their clothes, catches fishes as you drift slowly across the canals. Canoe tours are gaining popularity so you can book one easily,the best time to go for a canoe ride is during sunrise or sunset. Sitting in a canoe,forgetting all your problems,watching the red ball of fire set is a sight to behold.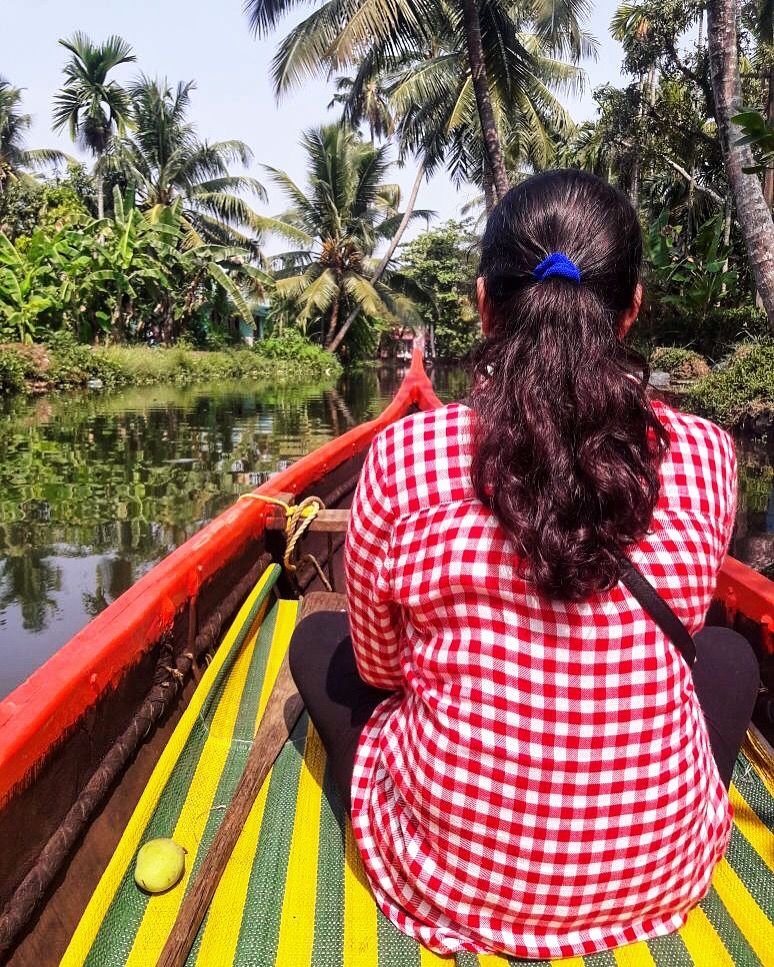 Shikara cruise : If you don't wish to spend your night in the backwaters then Shikara is the best option for your family. They are smaller and cheaper than houseboats and can be hired on hourly basis. Most shikara cruise provide a typical backwaters lunch which should not be missed.
Alleppey DTPC ferry tour : This is the cheapest option of cruising between Alleppey and Kollam. The cost is 300 rupees per head for an eight hour long journey. The boat departs daily at 10.30 AM from DPTC boat jetty.
Must try experiences :
Village tour : Make sure to take a stroll along the green paddy fields and along the colorful village huts. Watch the little kids play, watch the mothers catch fishes for their meals and do their chores,watch farmers work in the paddy fields,watch men climb coconut trees.
Eating in backwaters : Kerala is a state which is famous for its spices and the food cooked here are rich in spices and have a strong flavor. If you stay in a houseboat they provide you will lunch,dinner and breakfast. The lunch usually comprises of a typical Kerala cuisine. Your lunch in the backwaters is incomplete without Karimeen. Pearl Spot fish or karimeen is a fish found in the backwaters of Sri Lanka and Kerala. If you are a non-vegetarian but not a fish lover I still insist you to taste Karimeen, as personally it is the best fish I have ever had. Karimeen dish is not only soft, but has a perfect blend of pepper and other spices, which makes it the most sought after delicacy.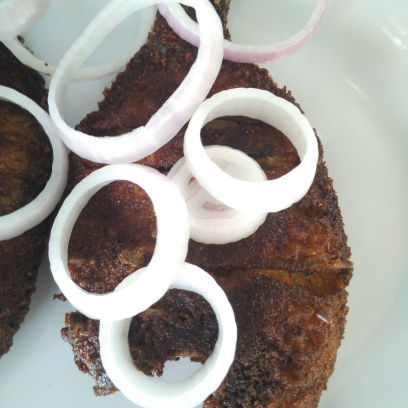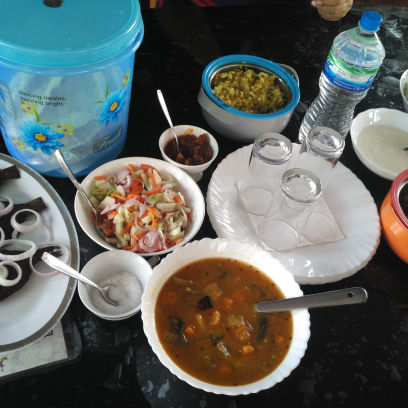 Tips :
Mosquito repellents : Though houseboats already have precautionary measures taken but it is always advisable to carry your own mosquito repellents so that mosquitoes and insects don't get to ruin your good night sleep in the backwaters.
Plastic bags : This is a humble request from my side if you ever visit Backwaters please do not carry plastic bags or other plastic products. Even if you do, make sure you dispose them properly and not just dump it in the canals from your window. With mass tourism in Kerala the problem of mass pollution is also increasing. The beauty of backwaters is absolutely stunning but it will remain so only if the tourists cooperate and do dump waste in the water.
Don't forget to carry your camera. Wasn't this already obvious ? ???? The fecund natural beauty of the bucolic surrounding will leave you mesmerized. Come and witness nature's charm,listen to the birds sing, forget all your work problems,breathe in the fresh air. Your holiday in the backwaters will undoubtedly be the best holiday experience ever. And as the Kerala tourism board's latest campaign says "Come out and Play" so step out of your mundane routine and experience the warm hospitality of God's own country.
For more travel stories follow my blog :