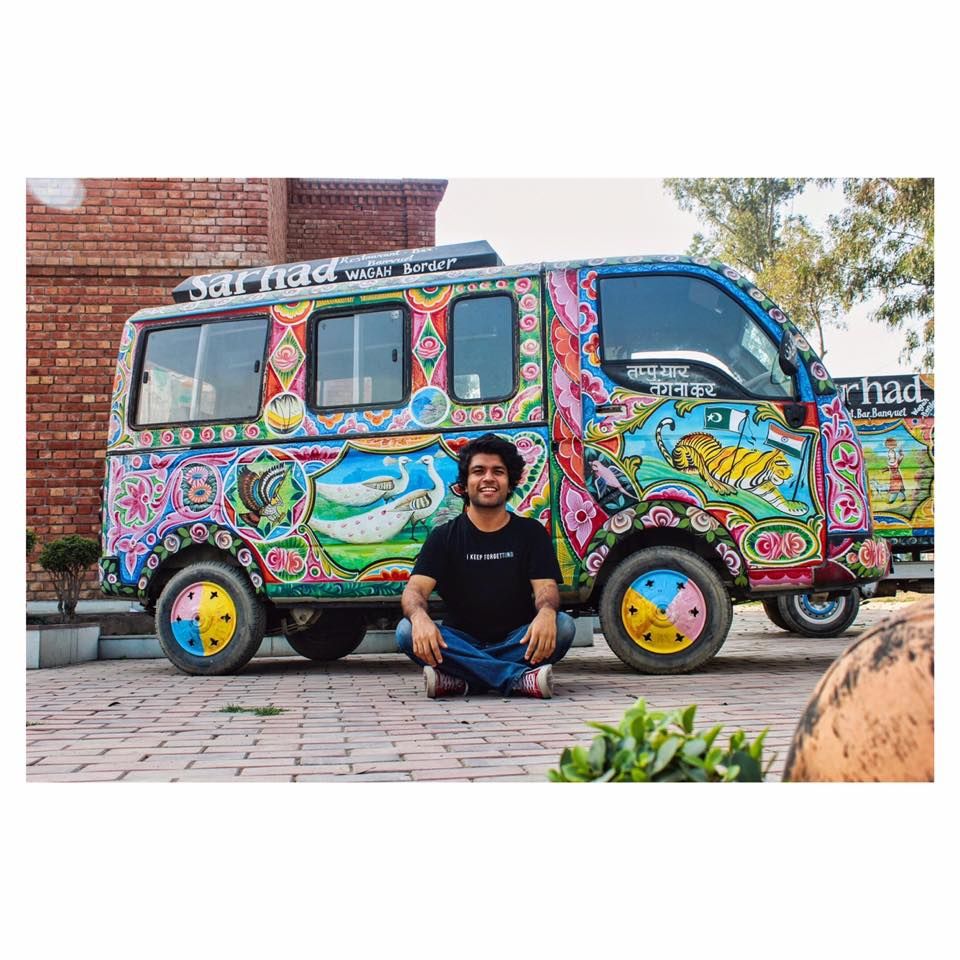 This was a 2 days and 1 night trip to Amritsar. It was I'd been to Amritsar before but it was 11 years ago and trust me the scene there had changed. It was unbelievable, almost surreal as to how the community of Sikhs has developed their holy place. I was shocked and had a major jawdrop moment.
DAY 1
We started in the morning taking Shatabdi to Amritsar. Reaching Amritsar we directly went to Wagah border. A driver came to pick us us from the station and took us to the border. We stopped in between for lunch which was super amazing and I was stoked. From the parking area there was a walk to the main sitting area. Indian Government has made the sitting area into a stadium which is mind blowingly beautiful. Due to my fathers friends help we could go to the reserved area and watched the parade very closely. It was really cool to see Pakistan from such a close proximity. Best part was when I got goosebumps when the national anthem was sung and the constant 'Jai Hind' cheer got my heart racing.
Everything got wrapped up and we headed to the city, and I was in for a surprise as the center where the Golden Temple is had changed drastically. It had a view of Paris, not exaggerating. It did not feel as if I was in India. Watch the Vlog to have a better and a clear understanding. I was left awestruck, and my jaw dropped to the ground. If you feel as if I am saying too much about it, go and find out yourself.
We were finding a decent place to stay for a night but couldn't find one. The places were either dingy or were not neat, but the hotel by the Gurudwara (Saragarhi Memorial Gurudwara) itself was so beautiful and spacious and neat and everything written will still be less than what it was and the best part was that the Gurudwara was on a walking distance from it.
Me and my family quickly got fresh and went to the Gurudwara. We did the darshan and ate at the bhandara. The Gurudwara was beautifully lit and the water image of the temple in the sacred pool looked really nice.
DAY 2
There is a sacred Pool in the Gurudwara, it is said that if you take bath, i.e take a dip in it and you get rid of your sins. The water is cold and it feels very good after you dip.
Around noon we went to the jallianwala bagh where on April 13, 1919 troops of British Indian Army under the orders of Colonel Reginald Dyer fired rifles into a crowd of Indians. The bullet marks are still there in the wall and are preserved.
Then we went to the Museum of Partition where I got carried away when I saw the conditions where people were living and how they survived and grew. Milkha Singh, Mahashay' Dharampal Gulati (owner of MDH Massale). People like them grew out of that place and became such huge personalities and that made me teary. Finishing all that we had food at Kake Da Dhaba which is one of the famous places to eat and then we caught the Shatabdi back to delhi.