A beautiful itinerary for the average backpacker

The gorgeous palm-lined, white-beach archipelago - The Andaman and Nicobar Islands - are irrefutably one of the most sought out places to be. It's a beautiful cosmic entanglement with volcanic mountains, lush green forests and white sand beaches. The turquoise-blue waters are infused with beautiful corals and stunning marine life, with colors as vivid as the visible spectrum itself. But this tropical paradise always came across as an exquisite trip exclusive for honeymooners and elusive for people stifled with a tight schedule or a shoe-string budget. I'm a Vacilando and this post serves to reminisce my journey while exposing a few unheard experiences that Andaman has to offer. This was a 4-pack 5-night trip aimed to cover the stretch of Andaman while being as economical as possible. (13/02/2020 - 18/02/2020)

Day - 1, Feb 13 : Chennai, Tamil Nadu to Port Blair, Andaman

A train from Bangalore to Chennai and a flight from Chennai to Port Blair cost us 7.5k including the return journey. We boarded the 8am flight and reached Port Blair by 10:30am. I found Port Blair boring and did not waste any time boarding the 11:00 am GreenOcean-2 ferry to Havelock. The ferry cost us INR 2200 both sides. GreenOcean-2 is faster while having an open deck which lands a sweet spot between the slower GreenOcean-1 and closed-door Makkruz ferries. The ferry ride was surprisingly fun. While I enjoyed the breath taking view of the Bay of Bengal in the upper deck, my friends in the lower deck had other plans.

Havelock is widely regarded as the talisman of Andaman. All the exquisiteness about Andaman is in its full glory at Havelock. Nestled in this tiny island are some of the most pristine beaches and jaw dropping landscapes that just cease to exist elsewhere. It's that tropical paradise and heaven we fantasize about. Some of the most popular beaches in Havelock are the RadhaNagar, Kalapathar, Elephant and Vijayanagar beaches. As the afternoon heat started to get unpleasant, we checked-in into a lesser known sea view resort on the shores of Vijayanagar beach. The bamboo huts we stayed in were clean, comfortable and the beach was just a stone's throw away. The resort's run by Ocean Tribe group who are one of the best scuba providers in Havelock. We reached out to them via phone, reserved the huts (600rs for 2 per night - 300 per person per night) and a scuba dive (3500rs) in advance. The dive was scheduled for next morning as the sea will be calmer and the marine life will stay undisturbed.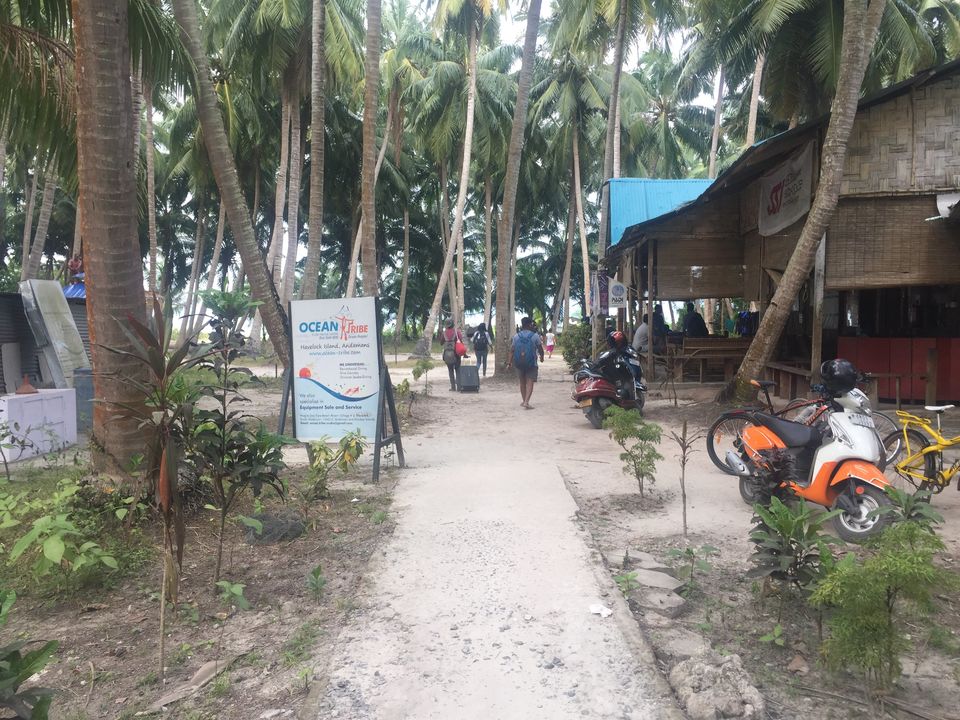 A quirk about Andaman is that it is biologically 2-3 hrs ahead of IST. Evenings are shorter and night starts to creep in by 5:30pm. With a few daylight hours left, we quickly rented mopeds (250rs per bike/per day) near the resort, had a sumptuous meal at "The only guy" restaurant and raced to Radhanagar beach.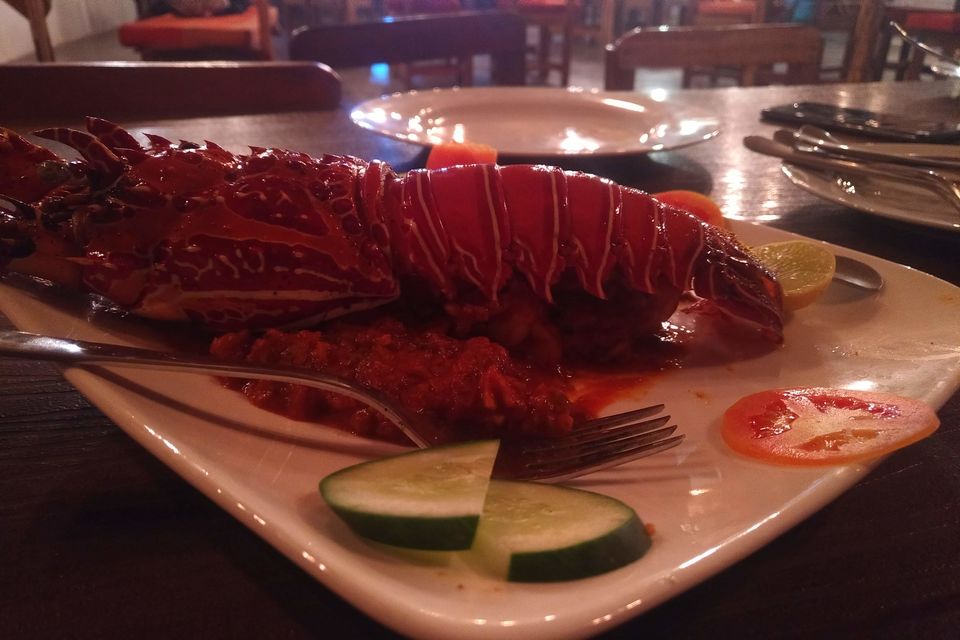 RadhaNagar is by far the most popular beach in the whole of Andaman islands. It is widely regarded as one of Asia's spectacular beaches and it does live up to its name. The water is verdant green, crystal clean and the sand is as soft as moon dust (no, really!). Although the sunset was breath taking, my heart felt heavy, for I knew it's impossible to recreate this moment again.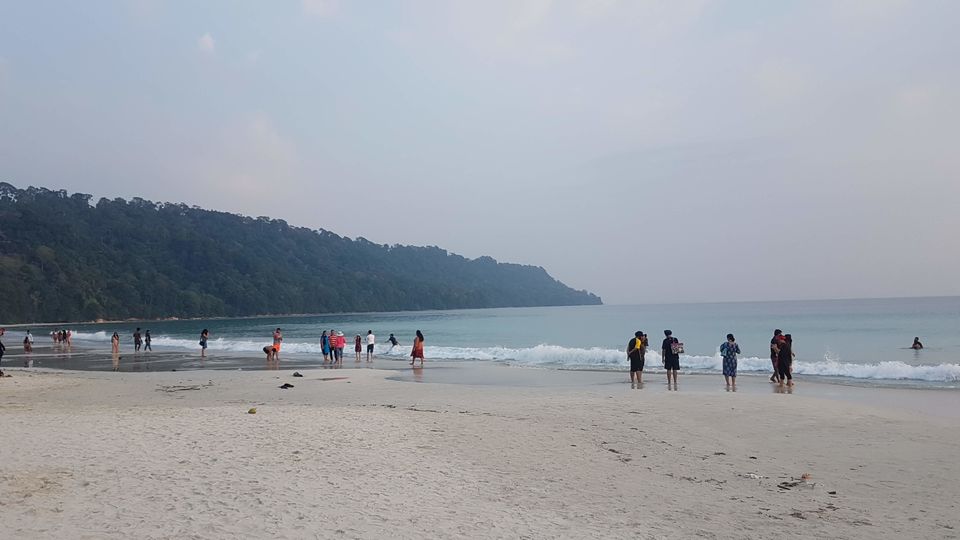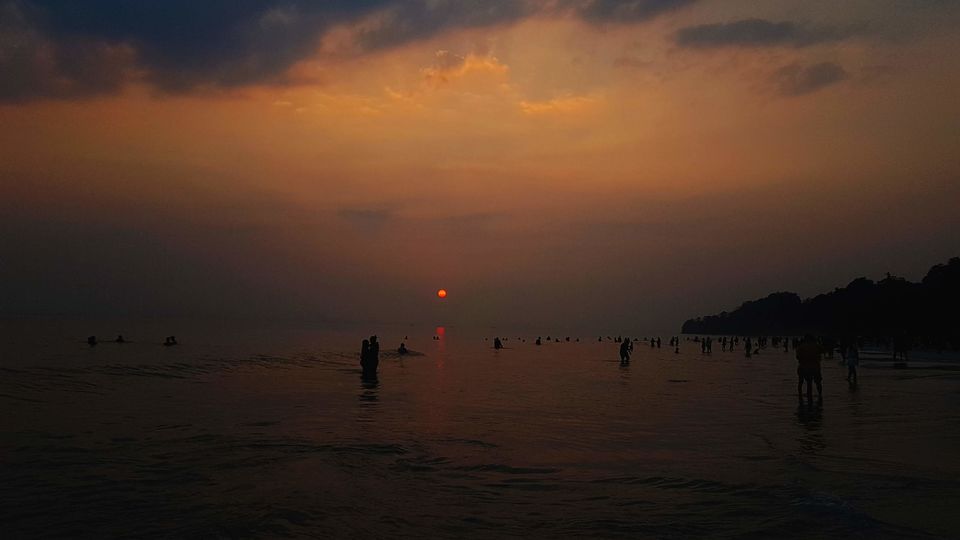 Just outside the beach, we were greeted by a number of stalls selling almost every Indian snack we ever knew. Our favorite was the smoking hot, deep-fried dumplings made of chickpea-flour (Yes! Pakodi). Satisfied with a beautiful view and spicy food, we happily drove back to our resort in the

ATM's in Havelock are sparse and the cash occasionally dries up. It's important to bring money in advance, unlike us. We luckily found one, finished our dinner and went to bed early, excited about the day ahead.
Day - 2, Feb 14 : Havelock Island, Andaman
Our day started early at 2:30am as we had a reservation with Tanaz Nobel for a kayaking tour at 3:00am. Tanaz is one of India's prolific kayakers, and was once the face of Nat Geo's greatest explorers for the year. She runs two post-midnight and predawn Bio-luminescent Kayak tours in Havelock. Bio-luminescence is a phenomenon exhibited by special algae, that produce light when disturbed. This phenomenon can only be observed on a no-moon day with clear skies, away from any light pollution caused by the city lights. Since we had no prior kayak experience, we started off with a 15-min training session, followed by the actual tour under a star-studded sky. With a laser beam, Tanaz pointed out all the constellations and several other planets that we could see with our naked eye. As we disturbed the water with our paddles and hands, the sea came to life, with glittery green algae lighting up the waters. Imagine a thousand fire fly's swimming on the surface. It's an other-worldly experience that I wish everybody could experience in their life times. It's a pity that we couldn't capture this brilliance in our phones but below is an example of how it would look.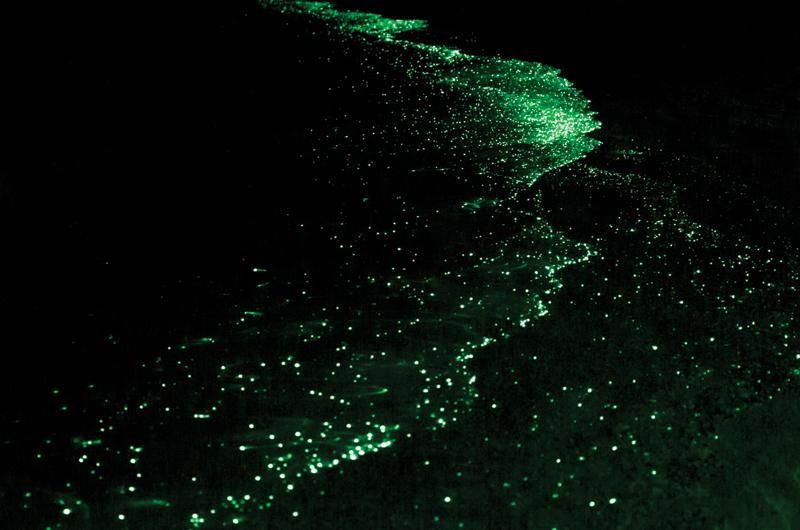 Soon, it was dawn, and we continued to Kayak until we stopped to witness the first rays of sun grace the sea, bringing with it, a flurry of early morning activity.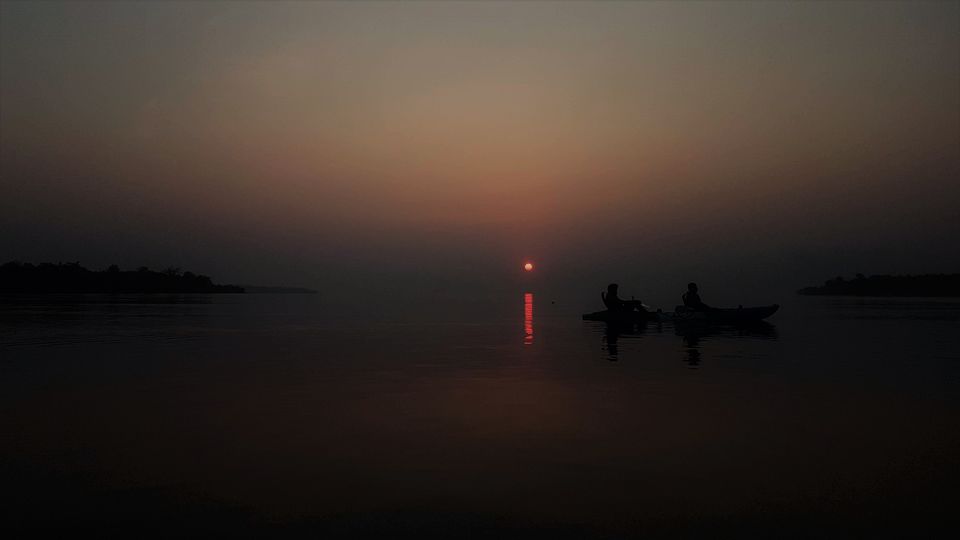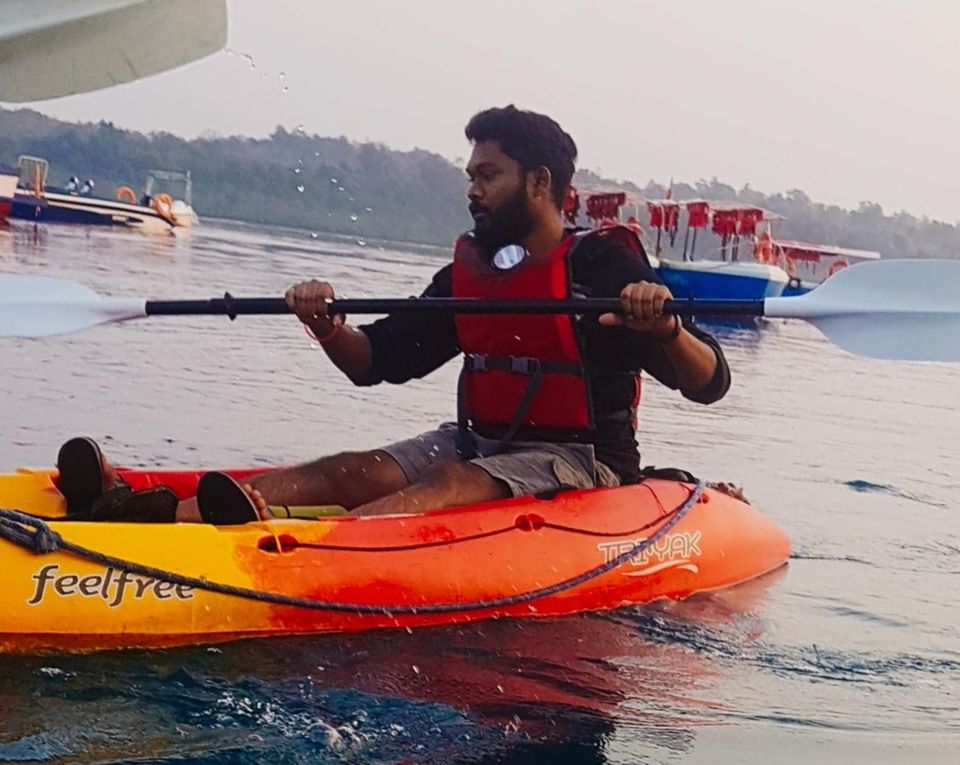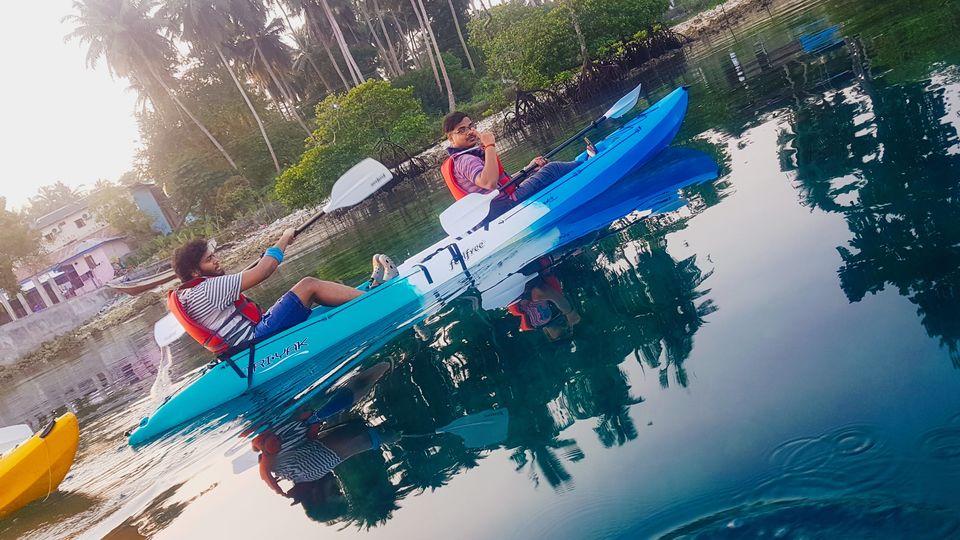 Once the tour was over by 6:00am, we thanked Tanaz for the wonderful experience, and drove back to our resort for the 6:30am scuba dive.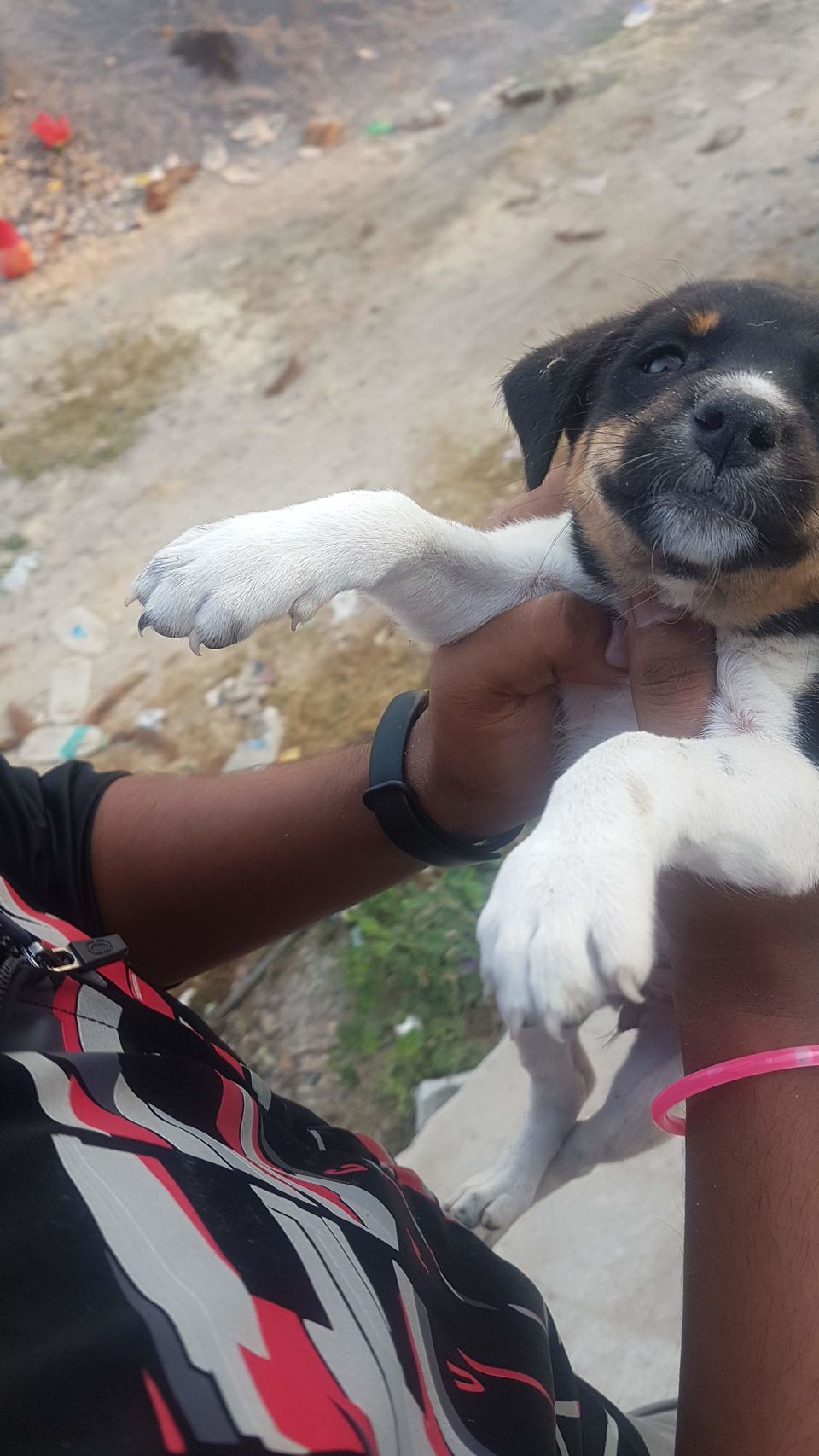 Ocean Tribe, who owned the resort we stayed in, conducted the scuba dive sessions. They gave us the gear, some preliminary instructions and took us to the dive location. One doesn't need a prior experience to scuba here but some knowing how to swim helps. Regardless, none of my friends knew how to swim and could still complete the dive thanks to the instructors who were holding us during the dive. The 12-feet dive was magical, mystical, ethereal. It's something we've never experienced in our lives and one such experience where adjectives fall short ( I once saw a fish that had every possible color on it). Watching the crystal-clear marine life and the beautiful corals up-close was surreal and I couldn't help but wish I was the King of Atlantis.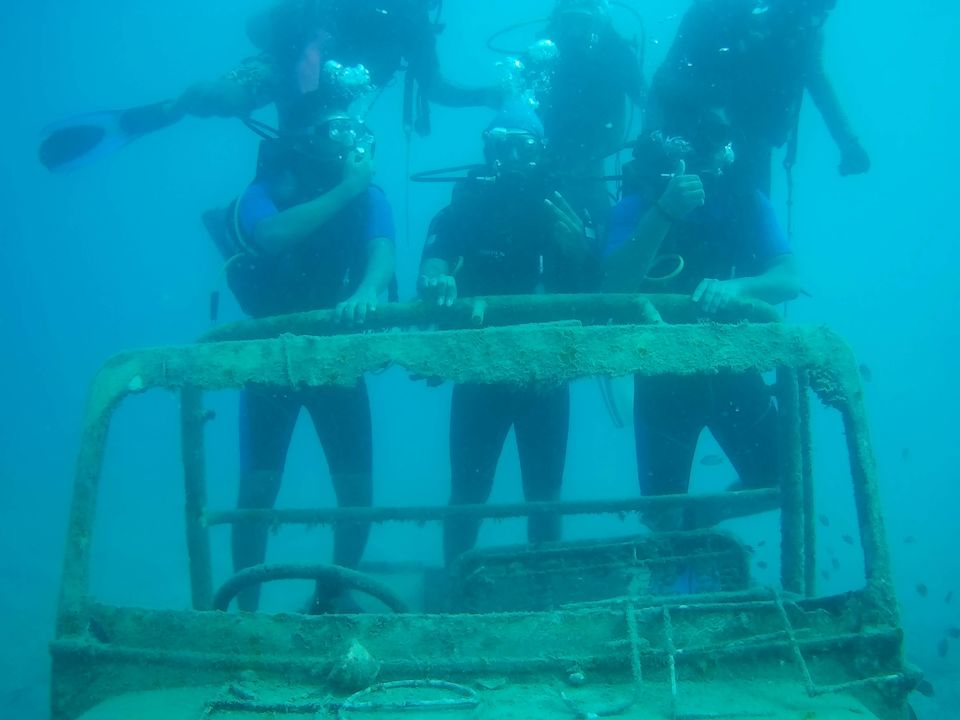 When everybody turned out alive post the Scuba dive, we celebrated with a lunch in a nearby restaurant. We spent rest of the afternoon exploring Kala pathar and Vijay nagar beaches.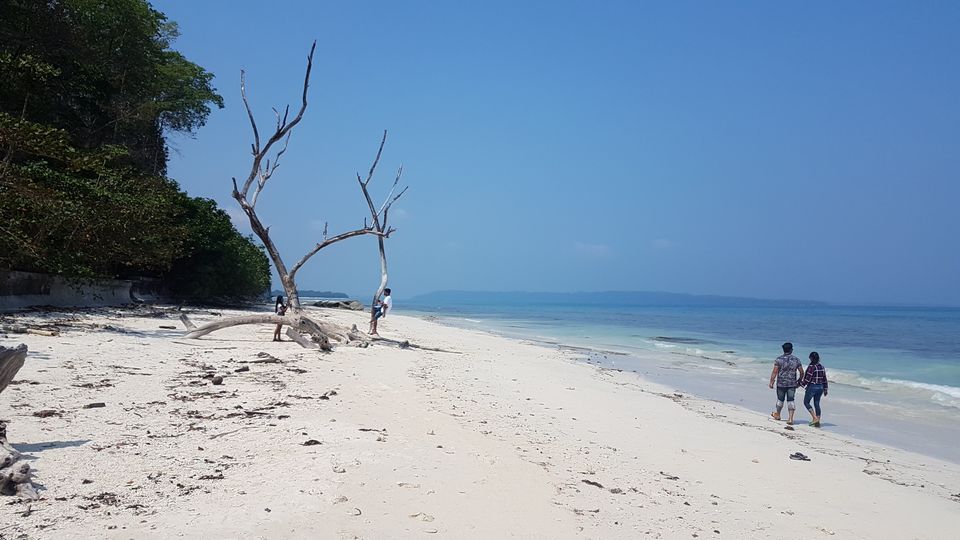 If we had time, we could have explored the Elephant beach trek. Since we had plans to reach Diglipur by day 3, we had to rush to take the Green ocean 2 ferry back to Port Blair. Diglipur is a town in the northern part of town which houses the Ross and Smith islands, one of the most exotic places in the world. The only way to reach Diglipur is to take a bus, ship, helicopter ride from Port Blair. Being shit poor, we had to take the bus ride which starts at 3:00am at Port Blair. This marks the end our time in Havelock and thus with a heavy heart, we bid farewell to our beautiful resort and boarded the ferry.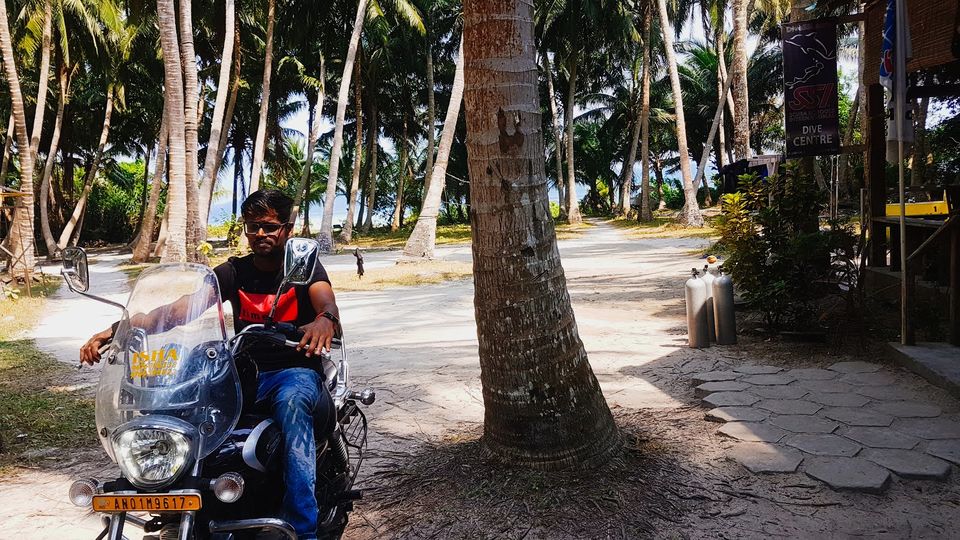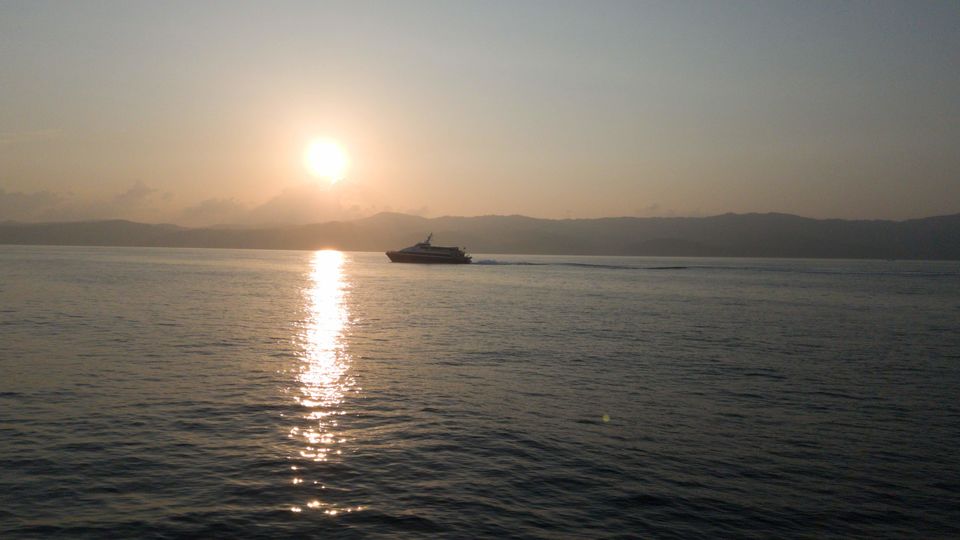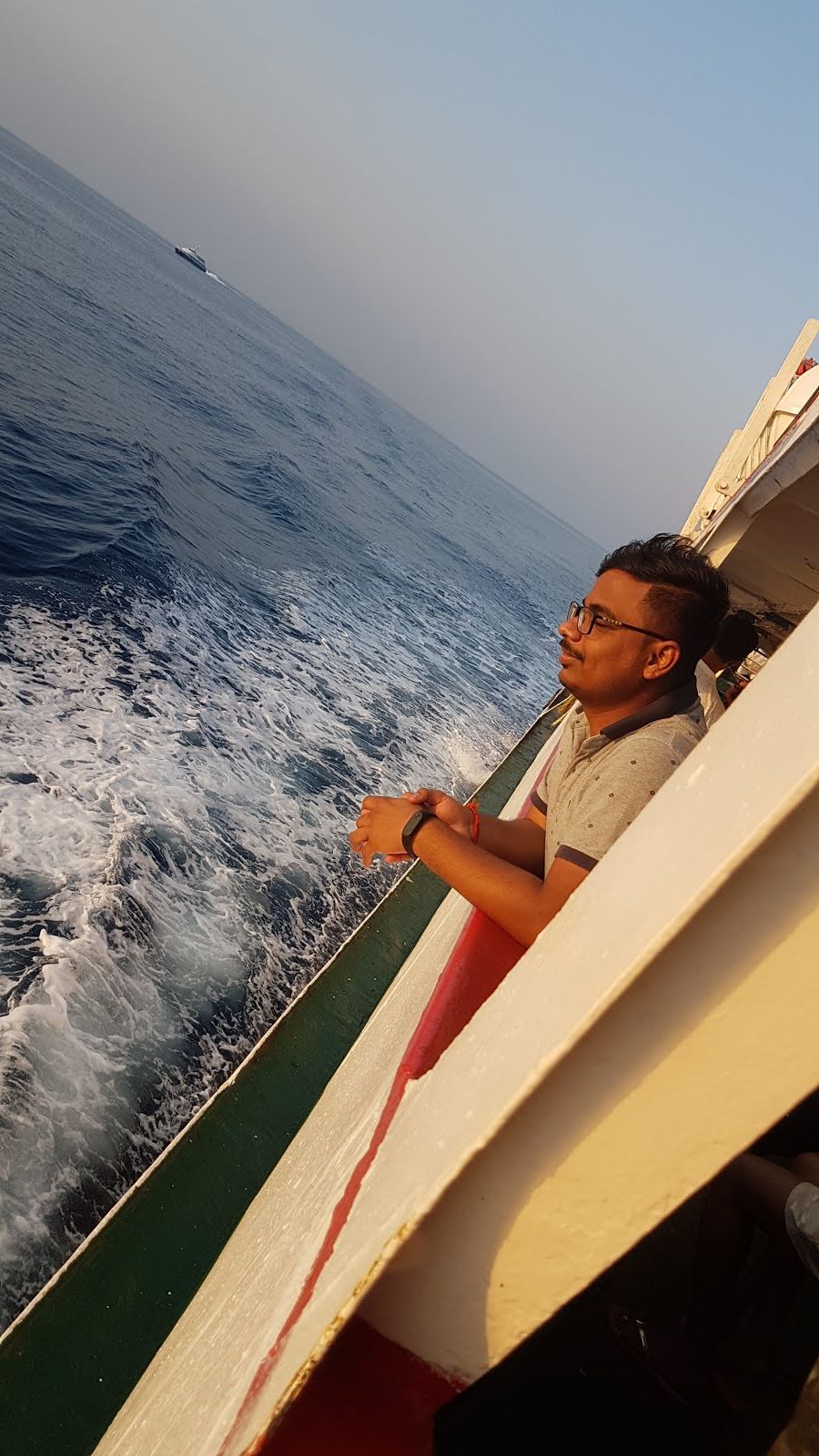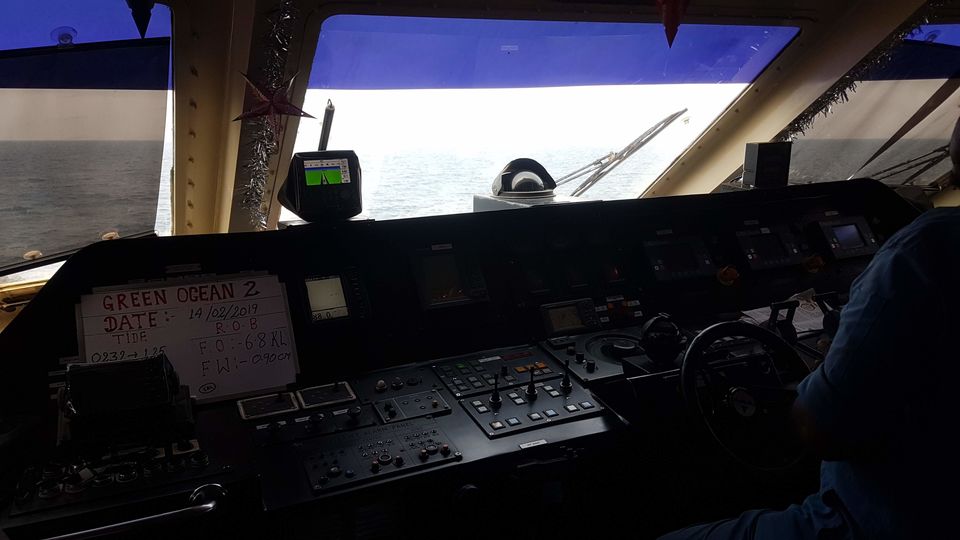 We reached Port Blair by 6:00pm and with Oyo deserting us with our pre-booked rooms, it took us a while to find a decent accommodation close to the bus stand for our following-day bus ride. We spent rest of the evening exploring the nearby flea markets, buying stuff we didn't need and called it a day. Definitely one of the best days of our trip, it was planned with point precision and panned out exactly as to how we wanted it to be. Turns out, it wasn't such a bad Valentines day gift to my then girlfriend after all ;)
For people sharing my obsessions, the North Sentinel island (Sentinelese tribes) is around 26 Nautical miles (50kms) away from Port Blair . The perimeter of the island is patrolled by the Coast Guard and one must stay at least 5kms away from the island.

Day - 3, Feb 15 : Port Blair to Diglipur