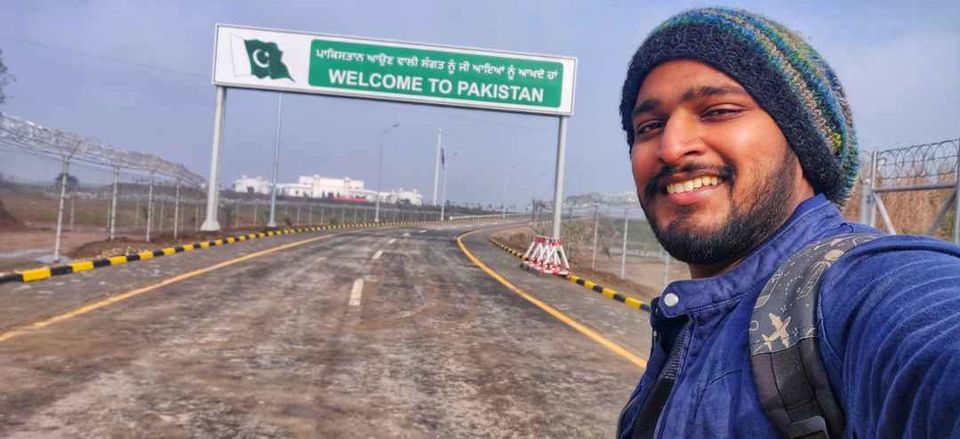 You visiting Pakistan? What!? Our neighbouring country? Is it?
Yes, it is!
Mumbai to Pakistan - 08/01/2020 (This was my first solo international trip)
Never in my dreams I thought I would add Pakistan to the list of countries I've been. Thanks to the initiative by both the Indian government and Pakistani governments that kartarpur corridor project is open to the public. A little research, Courage and support was all that required to make this trip possible.
One can easily travel to kartarpur corridor, Punjab from all the nearby states and cities as the Indian side of the corridor is well Connected by road.
Since I've travelled from Mumbai to Kartarpur, Pakistan i.e Mumbai > Amritsar > Kartarpur > Amritsar > Mumbai.
So I'll be sharing my insights as per that
REGISTRATION PROCESS:-
Step 1:
https://prakashpurb550.mha.gov.in/kpr/
Visit Ministry of Home Affairs'website as mentioned above and Scroll down to find and read the "Instructions for Filling Registration Form"
Step 2: Click on "Apply Online" at the top panel
Photo of Entered PAKISTAN Without Any Visa #TheFirstOne by Venu bairi
Step 3: Select your nationality and date of journey. Press "Continue" to proceed.
Step 4: The website will show the dates on which slots are available. Select the day you want to visit Kartarpur as per availability.
Step 5: "Part A" of the Kartarpur Corridor registration form will appear on the screen. Fill it and click on "Save & Continue". Do the same for the remaining parts as well.
Step 6: At the later stages, you will be asked to upload soft copies of your documents such as photograph and passport

Step 7: Once you complete all the stages, you will get your registration number and a pdf copy of the form. Save the pdf file and the registration number for future use.
Pilgrims will be informed by SMS and email of the confirmation of registration three to four days in advance of the date of travel. An Electronic Travel Authorisation will also be generated.
As the portal works on the 'first-come-first-served' basis, pilgrims are advised to register as soon as they can.