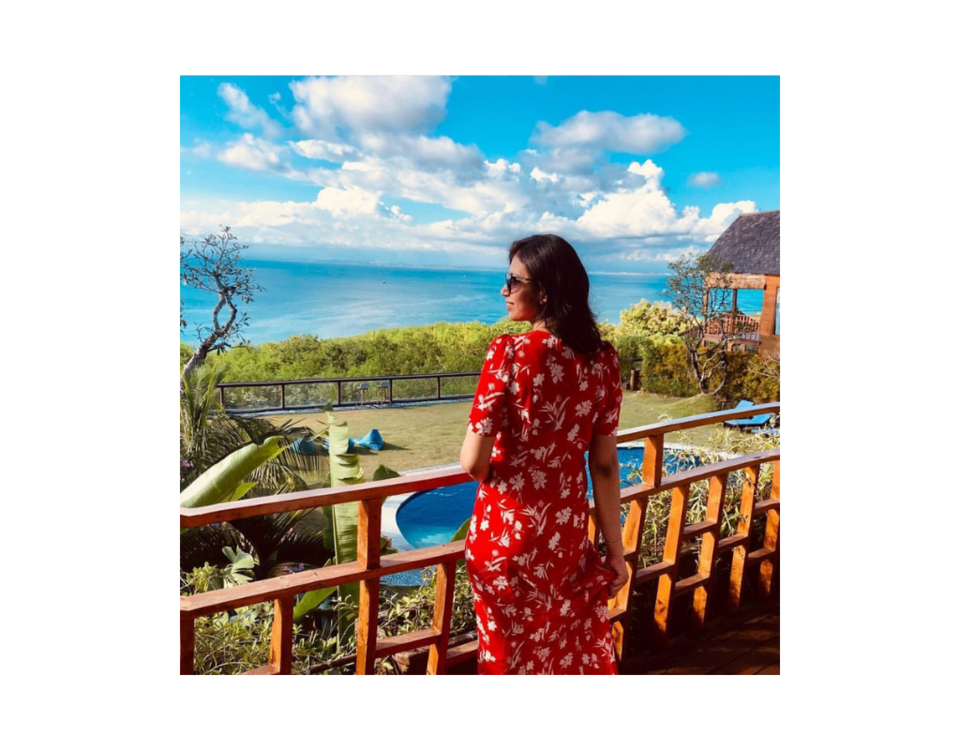 Having frequented to Bali every year since 2017, I was excited for a weekend getaway from Jakarta to Bali. My husband Srijan and I spent our honeymoon last year to Bali as well and absolutely loved spending time in Canggu, Jimbaran and Ubud. This time, we made sure we stayed in Uluwatu: one of the most beautiful parts of Bali that is currently less frequented by tourists. Be it where to eat, find the best view or beaches in Uluwatu, here is your complete guide to Uluwatu for your next visit.
How To Get To Uluwatu, Bali
Since it was a weekend getaway, we booked Air Asia tickets from Jakarta-Bali-Jakarta. Most villas offer a pick-up facility from the airport but if not, you can just hail a cab from Denpasar Airport. Try the Grab app or Bluebird in case you want to book it on your own. Uluwatu is down south and roughly takes 40-60 minutes away from the airport.
Where To Stay In Uluwatu, Bali
I actually found our villa, De Sapphire Cliff Villas via Pinterest because I do swear by blogger recommendations. Then I double check the property on Booking.com and TripAdvisor.com. Just like any other part of Bali, Uluwatu is home to villas that vary from wholesome to luxury villas. While Alila Villas Uluwatu, Anantara Uluwatu Bali Resort and Bulgari Resort Bali are luxury chain resorts in the area, there are a variety of lesser known villas that have great views and careful with the details. Hidden Hills Villas, Three Monkeys Villa, The Edge Bali are well very received.
Villa Review: De Sapphire Cliff Villas, Pecatu, Uluwatu
We stayed at a mid range villa, De Sapphire Cliff Villas ( 8.7 on Booking.com and number 8/75 on TripAdvisor.com) for Rs 20,000 (roughly) i.e. USD 288 which included breakfast. We checked in late last night in a 2-floor villa which had a small living room on the ground floor with a restroom and a wooden staircase leading to the bedroom and balcony on top. While we enjoyed looking at the stars and eating our takeaway at 1 pm, both of us realised the villa was much smaller than what we're used to in Bali. Since the view was one of the main reasons we came to Uluwatu, we also felt the villa didn't fully do justice to it since it was in the corner. Next morning, we decided to have a chat with the management and they happily moved us to a villa in the center of the property, next to the pool. We didn't need the living room but a bigger room and balcony and an undisputed view of the ocean and that's just what we got.
Image Source- De Saffire Cliff Villa Instagram
Pro Tip: If you're unhappy with the room, talk to the management at check-out time. They may upgrade you with or without an extra charge.
All rooms feature a four poster bed, balcony with two lounge chairs and basic staples in vanity essentials. The best part would be the pool and sit out area that boasts of fabulous views of the Indian Ocean.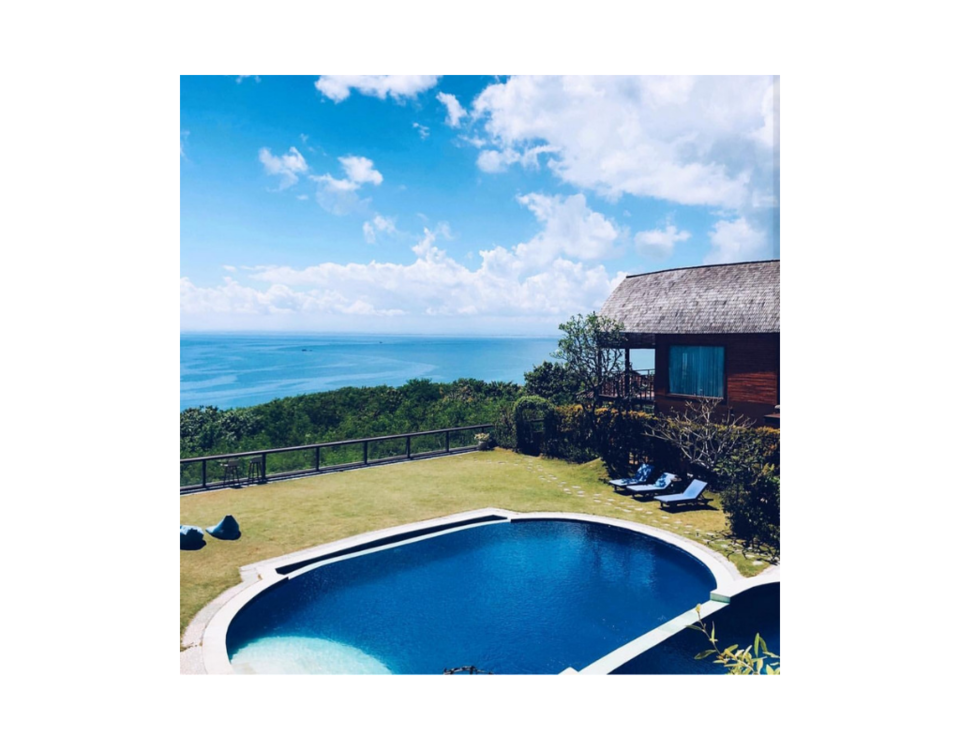 Image Source - Manavi Siddhanti Instagram
Now comes the sticky part...while a few reviews did point to a bad breakfast, I didn't pay much attention to it because I've had the best food in Bali. However, the reviews turned out to be true and the breakfast was quite a disappointment in terms of both quality and quantity. We survived with the help of egg station but the items were not only limited but also stale.Other than this, the staff was super nice and courteous as has been my experience in other Bali Villas.
How To Get Around In Uluwatu
The most common way to get around in Uluwatu is by renting a bike/scooter or a bike. Since it's uphill, it has a lot of bumps, crests and troughs on the road so be sure you're good at it. Most villas rent out bikes at a daily rental as low as 80,000 IDR which is about Rs 350-400 bucks/ USD 5 a day.
Things To Do In Uluwatu
I honestly try to stay away from activities I don't enjoy just because I don't think it's worth it. So my humble request is to plan your day not according to this blog or other listicles on World Wide Web but according to what you like. From temple hopping to spending a day at the beach club to doing absolutely nothing on a sofa bed, you can do whatever you WANT!

1. Crystal Clear Waters In Beaches At Uluwatu
Unlike most parts of Bali, Uluwatu boasts of clear waters along with beautiful views of the Indian Ocean.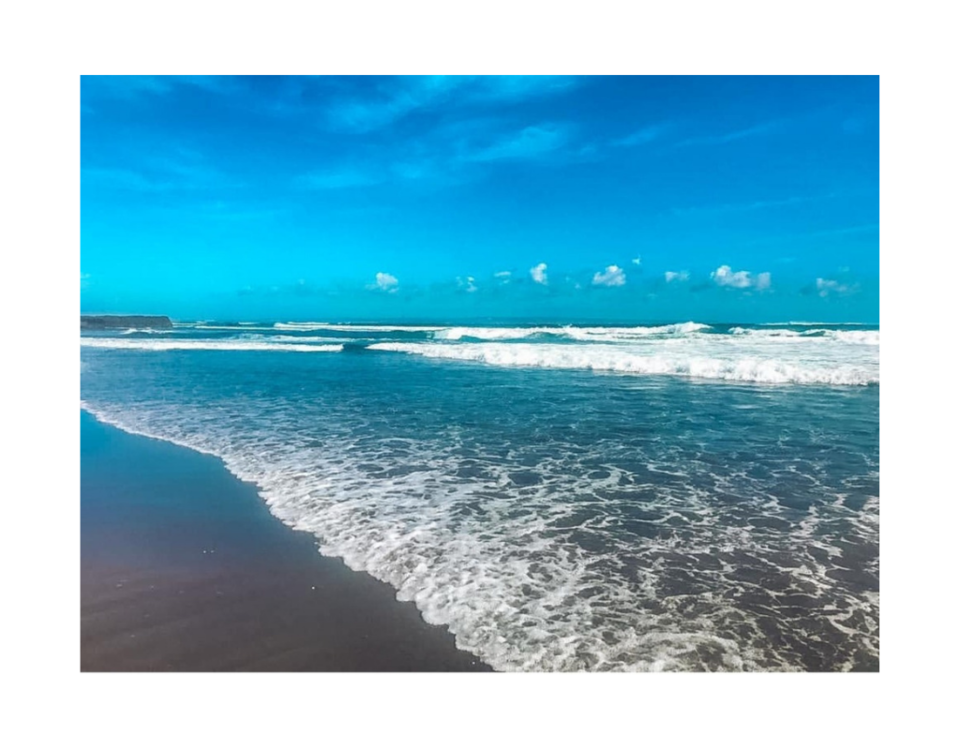 Image Source- _aigul__safina Instagram
2. Go Surfing
Just like Echo Beach in Canggu, Padang Padang Beach and Thomas Beach are great for surfers. Uluwatu is also home to many more beaches like Subaran and Bingin, try this beach guide here.
Image Source- Satria Surf Trips Instagram
3. Spend the day on Padang Padang Beach or Thomas Beach
If you don't surf (like me), just go to the beach and rent a bed. Go for a dip (you need to or you won't survive the humidity), sip on your drinks and enjoy the day.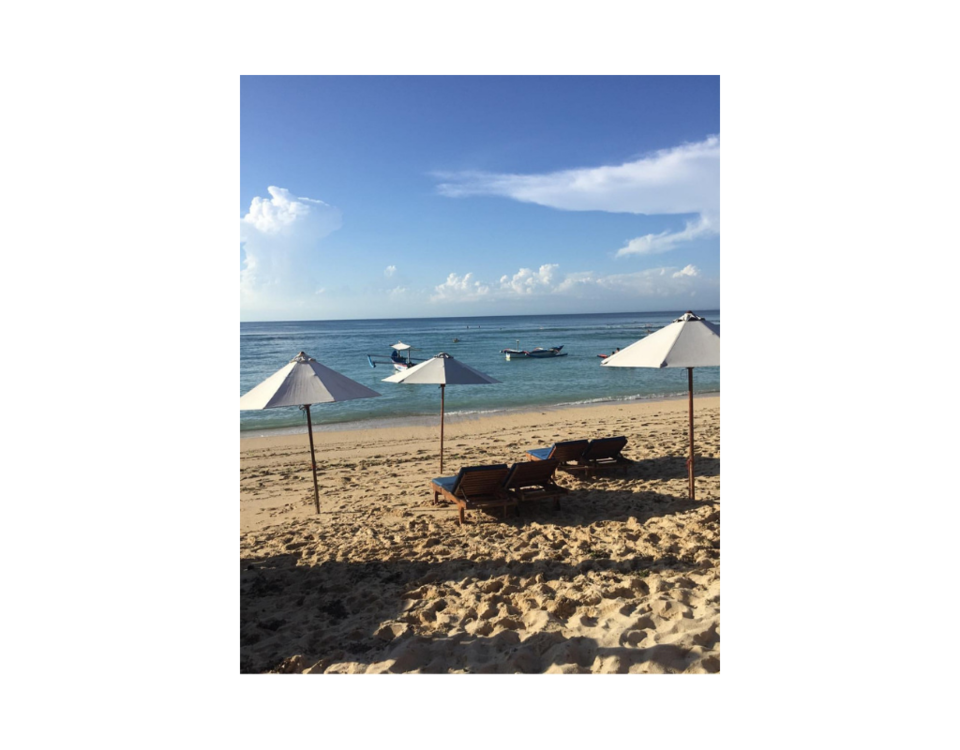 Image Source - Tasha Tamasya Instagram
4. Make most of private access to the beaches in Uluwatu
The public access to both beaches have a lot of monkeys which scared me so if you're like me, you can also use private access to these beaches through hotels/beach clubs or your villa.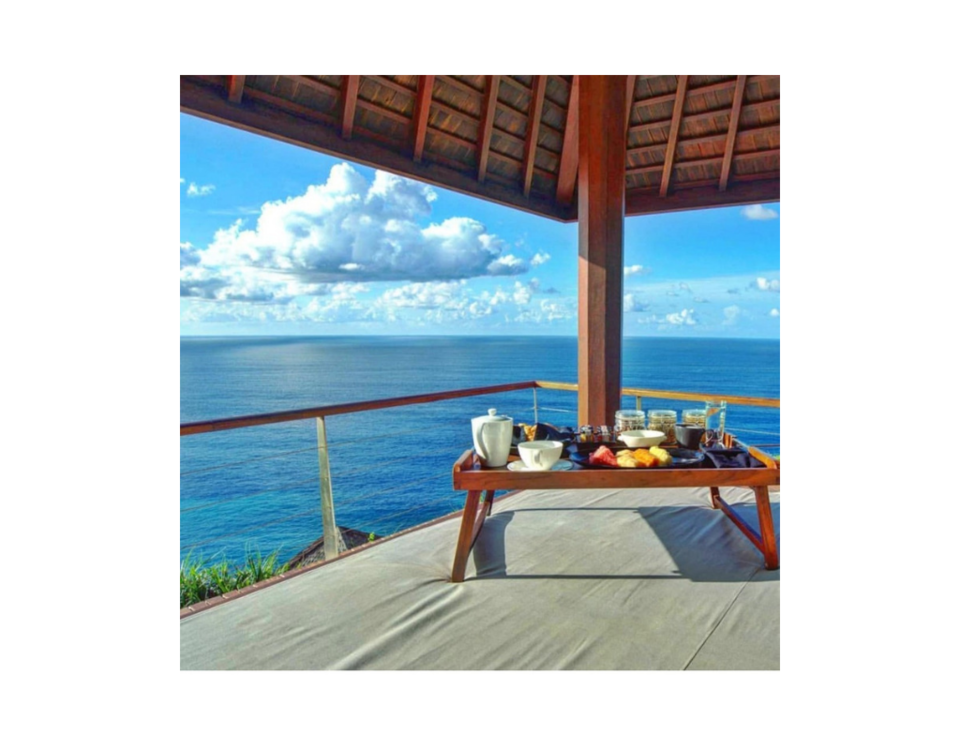 Image Source- The Edge Bali Instagram
5. Spend The Day At A Beach Club
Uluwatu is home to a few beach clubs and all of them have great views and good food to offer. If you've already been to Potato Head or Finn's Beach Club, you know that most beach clubs in Bali offer great beach views. But the difference is all in the view when it comes to cliff hill and ocean views in Uluwatu. I read many reviews of Single Fin Club, Sundays Beach Club but due to time constraints, we made most of Ulu Cliffhouse.
6. Try Ulu Cliffhouse, Uluwatu
A newer beach club, Ulu Cliffhouse was literally 300 m away from our villa. We made most of sunset time and enjoyed the most panoramic sunset with Bintang and a Watermelon margarita. The villa is divided into multiple plunge pools, bar and sit down areas that go all the way down to the beach. If you're planning to spend the whole day, make the most of the sun bed with a minimum spend of 1 million IDR which is roughly Rs 4500. The food is great and high on taste so enjoy yourself!
Image Source- Manavi Siddhanti Instagram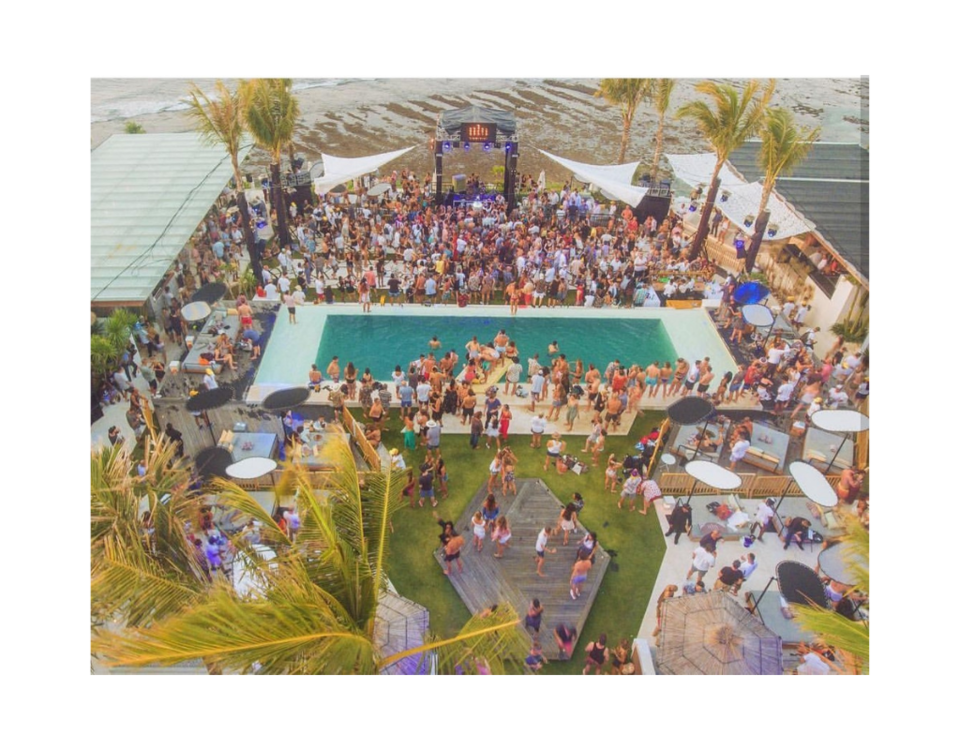 Image Source - Ulu Cliff House Instagram
Where To Eat In Uluwatu: Cafes & Restaurants
I spent about 20 minutes online and on Instagram just to get a sense of what's good in Uluwatu but you can also keep your cafe expeditions organic. Sit on your bike and just find a cafe purely by vibe. Plus if you have loads of people sitting in a cafe, chances are it's good! Here is a great blog on vegan cafes in Uluwatu.
1. Suka Espresso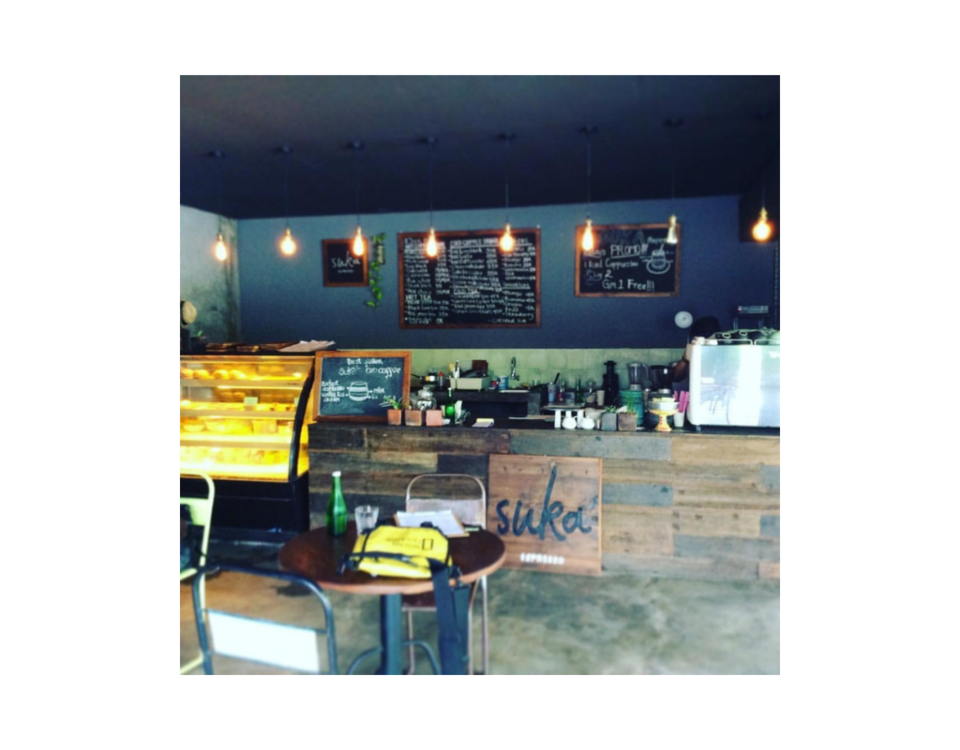 Image Source- Indra Riana Instagram
One of the highest rated cafes in Uluwatu, this cafe was very close to our Villa. Since we went after a bad breakfast, we ordered a smoothie bowl, grilled chicken with quinoa, vegetables and a sauce to die for as well as avocado toast. To our waitresses' surprise, we didn't stop, and then ordered their gluten-free brownie with caramel dusting and a cappuccino to go I need my cup of coffee, guys!). This whole feast was super affordable at just Rs 1500 which is 20 USD, more than we pay for lunch or drinks if we go out in New Delhi.
2. District 6
Image Source- District6_bali Instagram
We actually headed there for a hearty breakfast and while the American Breakfast, yoghurt, smoothies were all on point, I felt really good with the frozen fruit bowl with a layer of at the bottom.
Other places I heard great things about were Omnia and Drifter but we didn't have time to go.
7. Watch The Kecak Dance At Uluwatu Temple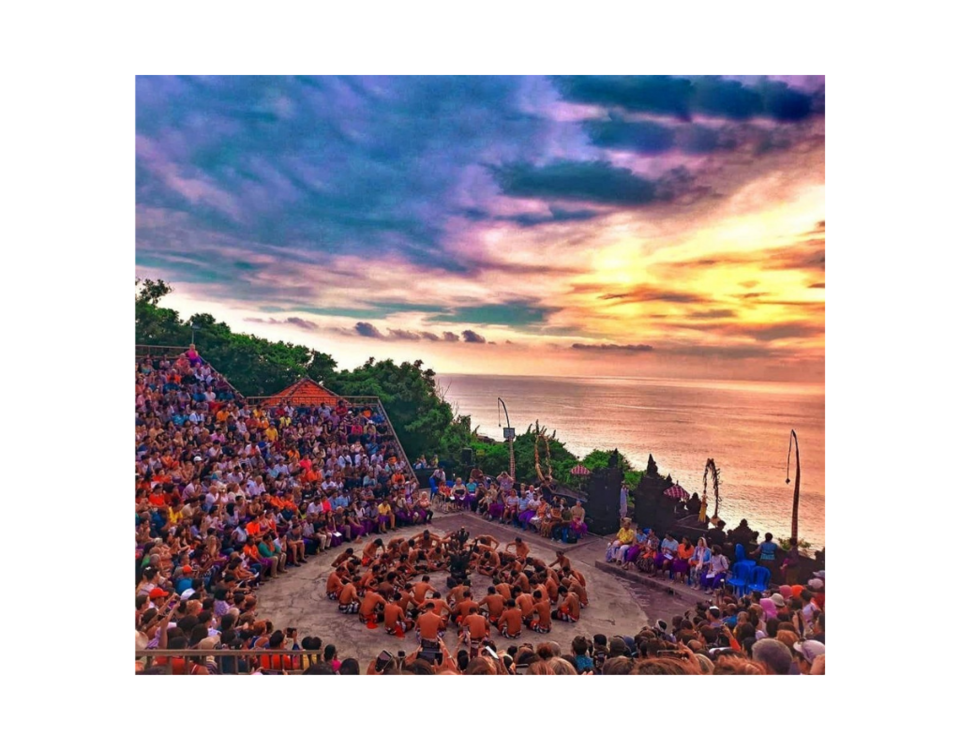 Image Source- Indonesian_Traveller Instagram
One of the most frequented temples after Tanah Lot, Kecak Dance, is performed every day at 6 pm at Uluwatu Temple. If you haven't been to too many temples, you should try going to this one. We were leaving on Sunday night or else we would have gone for their weekly part every Sunday. If you're there, you should definitely try it.
8. Get A Massage
Image Source- meritpark Instagram
Last year, we got a massage almost every day in Bali. This time, we got back and leg massages because we were walking more than we're used to. Just like any other part of Bali, Uluwatu has local massage therapists that are very good at traditional Balinese massages with cream or oils. I say make most of these economical massages on vacation!
9. Spend Time In Your Villa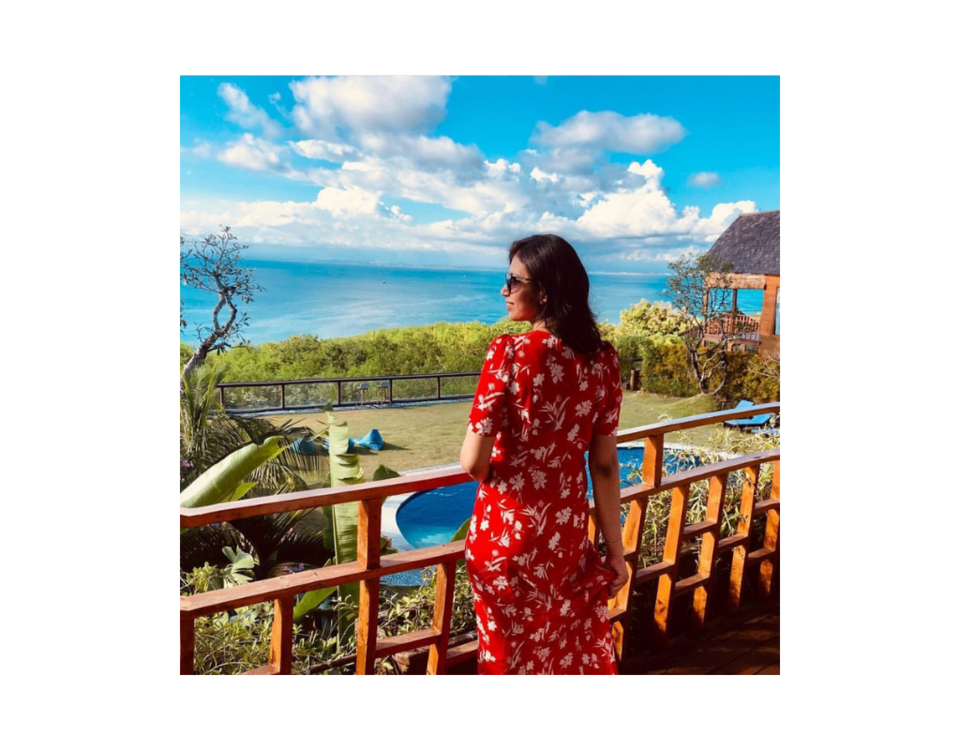 Image Source- Manavi Siddhanti Instagram
Finally, don't be in a rush to do anything. Sit by the pool, or in your balcony and spend memorable moments with your loved ones.
10. Go For A Yoga Session
I hope you enjoyed this blog and it helps you plan your trip. If you have any more questions, please leave a comment and we will get back to you!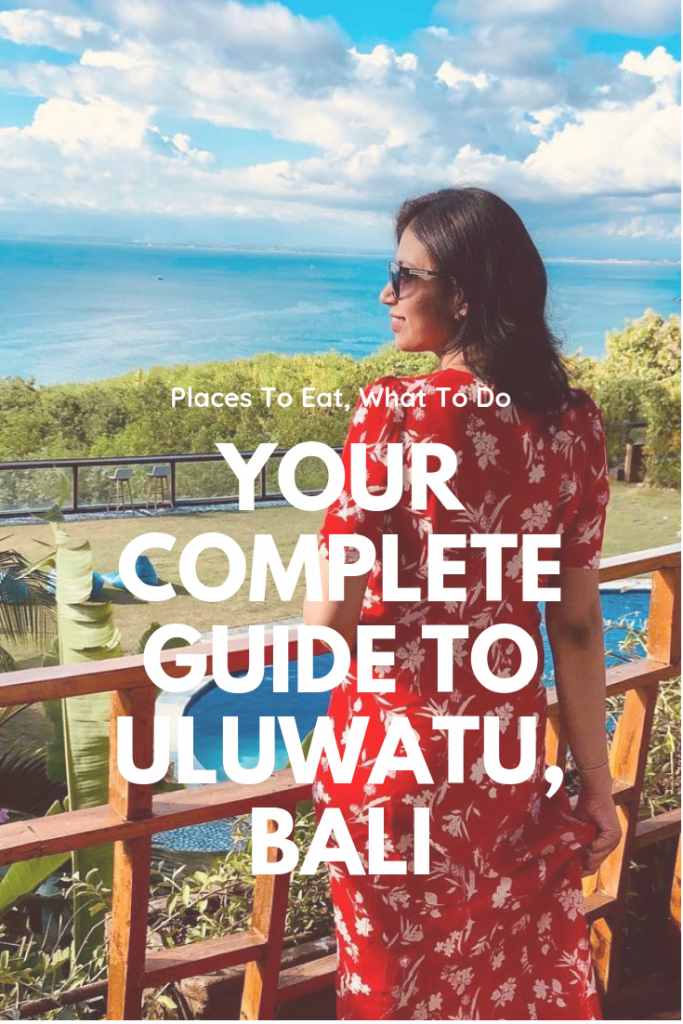 If you're staying for longer like virtual backpackers or those of us who have laptop lives, make sure you stay in shape with daily yoga classes in Uluwatu.